Lelo is a luxury-tier sex toy producer with incredible fit and finish over their entire production range.
If you've heard of them, you know that they are one of the best in the business, with a really good customer relationship and a wide range of products.
The Lelo Dot is no exception to this rule, with a well-deserved reputation for creating thundering orgasms in a very short time that you're using it.
If you're interested in this, then you either have one, or you need to add one to your nightstand as soon as you possibly can.
Lelo Dot Cruise is the latest version of the Lelo Dot, introduced in 2023. But how is it?
Elliptical Orbit Promises an Infinity of Sensations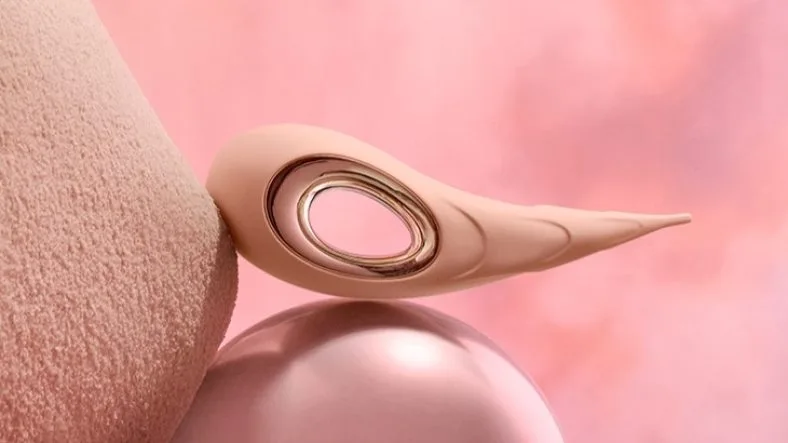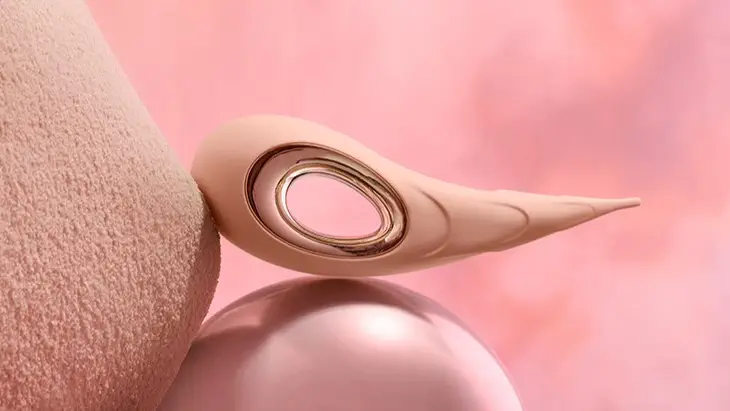 When you pull up the website for Lelo DOT, it advertises the elliptical toy path heavily, giving you the impression that this is a major point of distinction for this toy.
It is. The elliptical oscillating path is not only a point of distinction from conventional vibrators, but also from many other oscillating vibrators, which use a simpler back-and-forth motion.
While this is definitely an oscillation, it's a much simpler oscillation than what Lelo Dot Cruise offers the user.
Lelo advertises that their toy allows users to experience a wider variety of sensations than they otherwise would experience by rolling this toy around into different orientations.
I didn't get it into probably every orientation you could possibly imagine, but that wasn't for lack of trying (I admit it, I'm not all that imaginative when I'm screaming my brains out).
This toy does not give you a lot of time to figure things out before you're getting lost, too.
The infinity design of the power buttons shows off the intention of the Lelo Dot Cruise. Infinite pleasure through its elliptical pattern that strokes rather than hammering.
You might notice that your typical vibrator tends to leave you feeling a little bit dead after your orgasm – that's because the simple up and down motion tends to put a lot of stress on your nerves, that results in your body going "Hey, that's enough!" But the elliptical sensation design of the Lelo Dot series avoids all that, by avoiding the typical hammering pattern of a vibrator.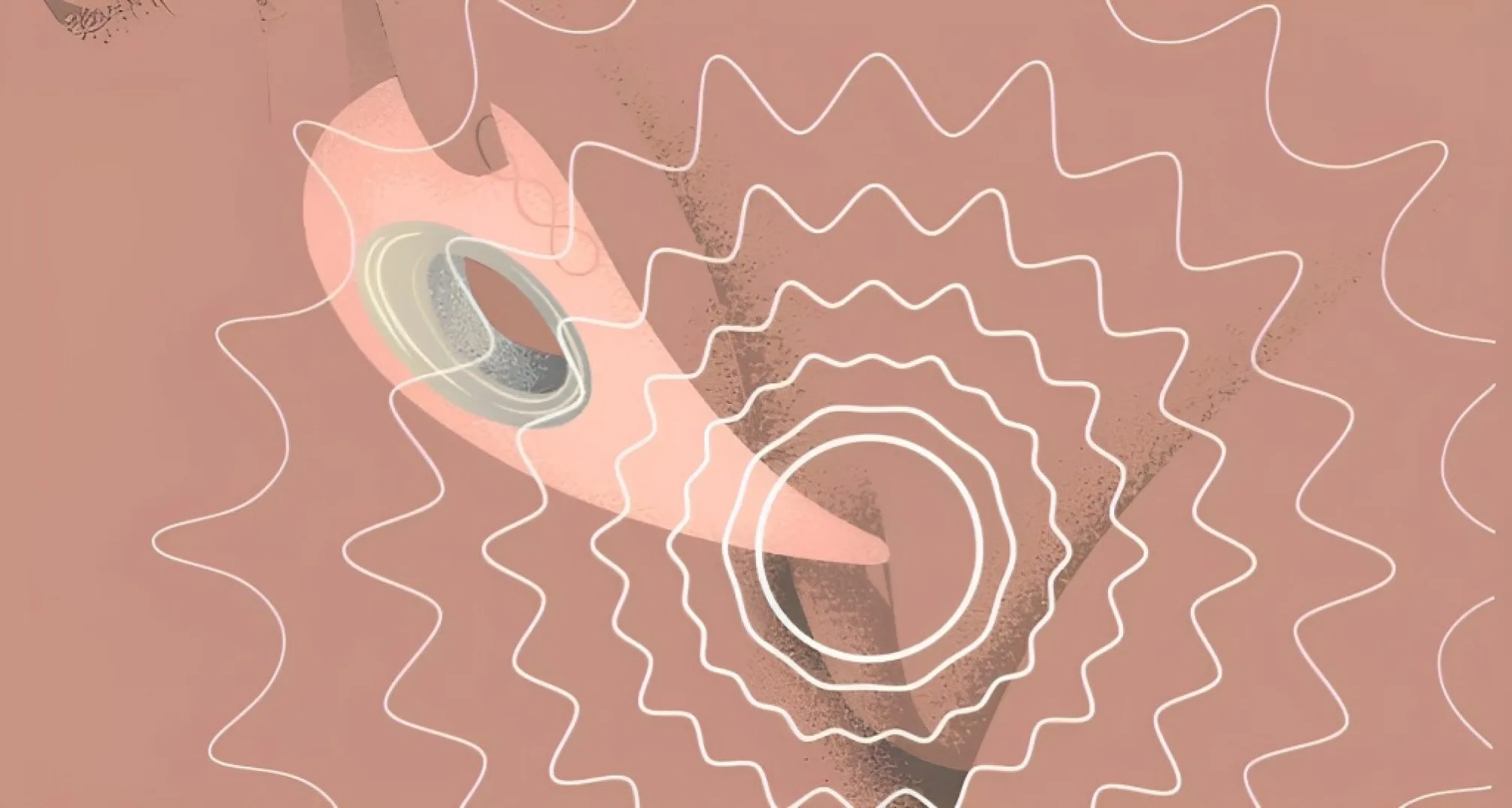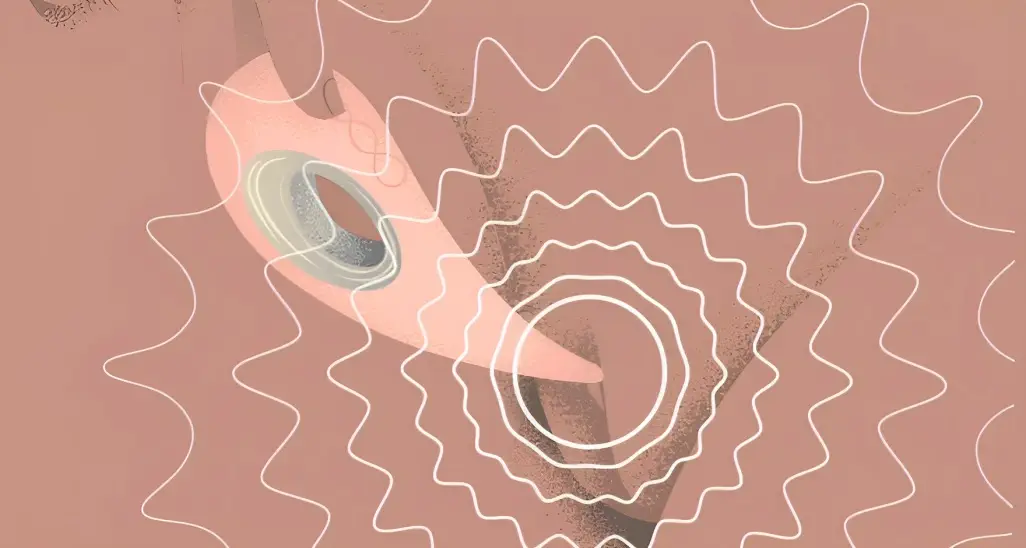 The Dot Cruise has a lovely wave design on its body with a variety of pleasing patterns.
And it clearly is reaching the right audience, with a plethora of 5.0 ratings on Amazon and other e-commerce sites, eclipsing the popularity of its predecessor, the smoother Lelo Dot.
If this sounds like a great idea to you, it sure does to me too.
A toy with better ratings and a longer vibe time? Sounds like heaven. Definitely better than Iowa (sorry, Kevin Costner).
I would happily give this a 5.0 rating on Amazon. I definitely gave it a 5.0 rating on my hometown sex shop's reviews page.
How does it work?
Lelo Dot has a few steps to follow once you have it home from the store or have received it from the online retailer you got it from.
Most of these are setup, though.
Lelo has eschewed teledildonics in their toys, leaving that field to competitors like Kiiroo and Lovense, that are set up to deliver the best possible teledildonic experience.
Lelo's experience is in delivering memorable solo sex experiences, and they do that breathtakingly well.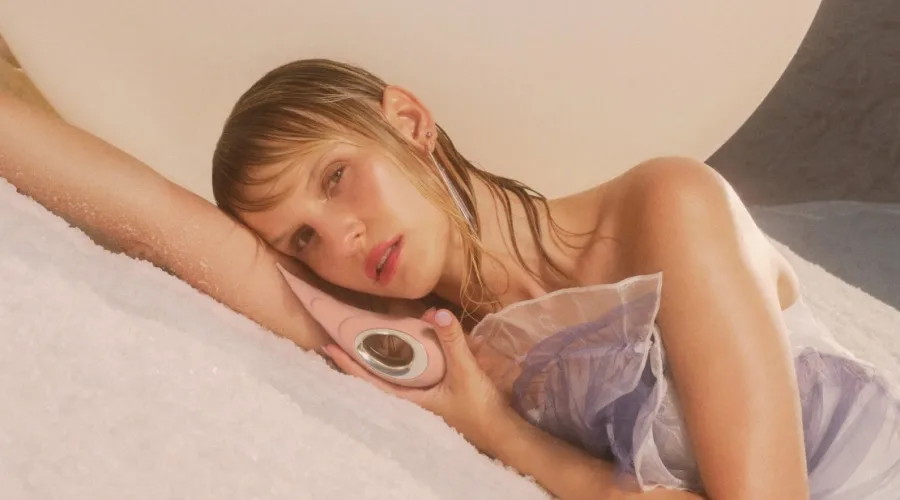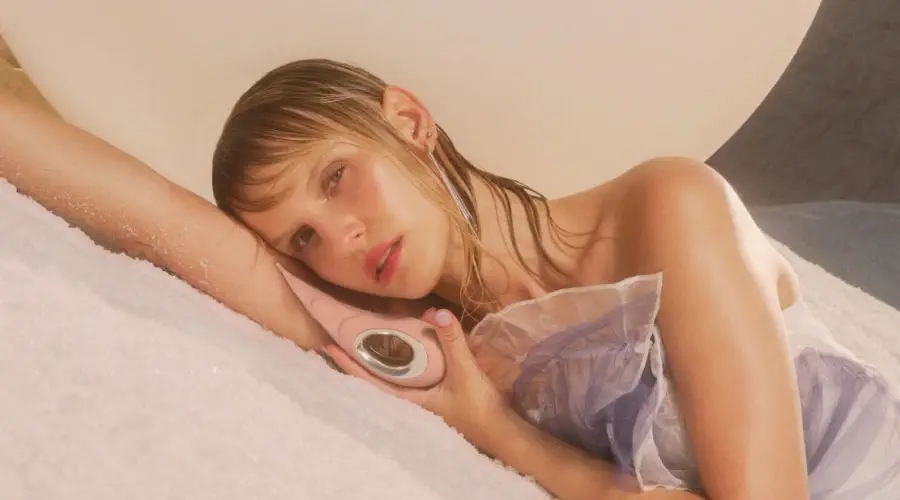 Their first product, the Nea vibrator, became legendary for delivering earth-shattering orgasms and everything they've delivered on since then has expanded that particular promise.
Getting Set Up
Lelo Dot Cruise starts simply enough – you need to plug it in to charge up. A single charge will keep it going for a several hour play sessions, which is fantastic for anybody who needs to get off.
And to be honest, we all do, especially in these trying times.
The great thing is that the motor isn't sharing that power supply with a Bluetooth transceiver, so you're not worrying about having a more restricted feature set from turning off a (nonexistent) app connection.
How you play with this toy is entirely up to you.
The up and down buttons flank a central power on-off button, and this is great considering the simpler the controls, the less likely you're going to forget how to use them when the toy being used as intended is making you forget everything you ever knew.
Versatility
The bad news here: This is not a very versatile toy. It does one thing, and it does it well. Fortunately, that one thing is "give you mind-bending clitoral orgasms."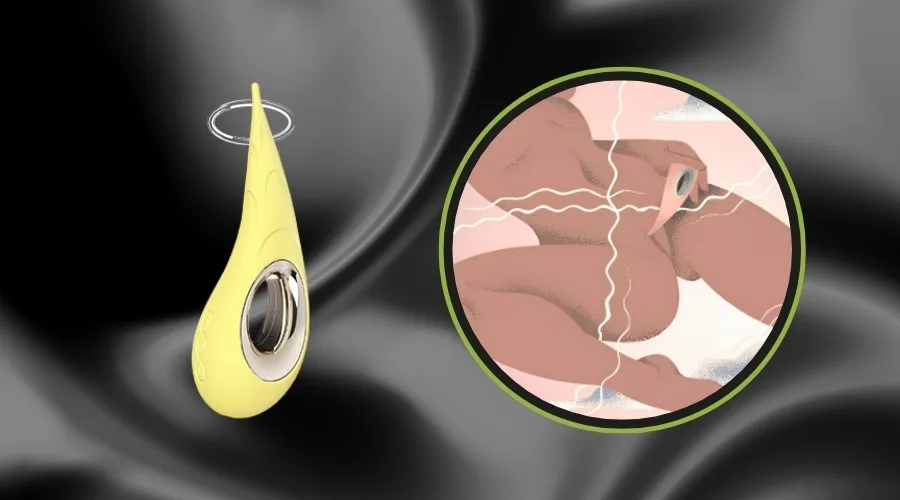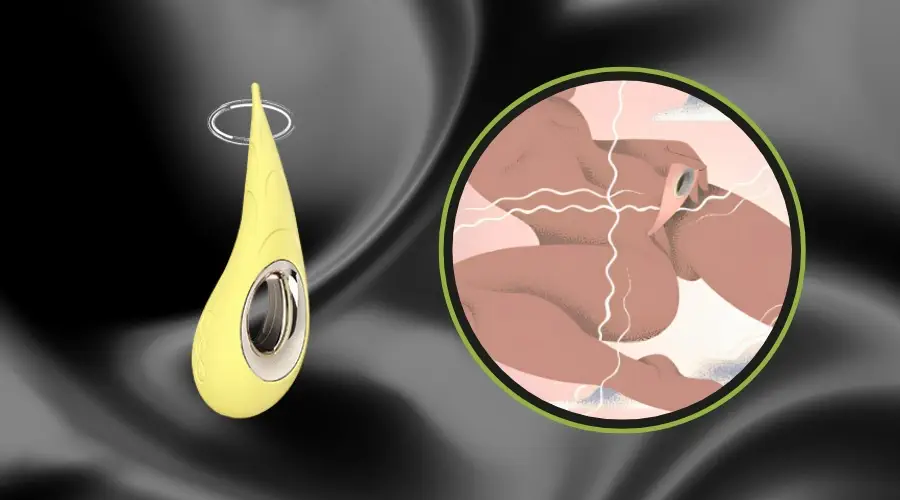 And because it uses an oscillating movement rather than a vibrating one, it's going to be a lot of orgasms, in a row.
You can get multiple orgasms without exhausting your clitoris with the elliptical motion, and by sweeping it around, you can get a number of surprisingly new sensations out of this toy.
Cleanup, Maintenance, and Storage
The surface of the Lelo Dot Cruise is 100% body-safe silicone.
This makes it one of the easiest toys on the market to clean up: With a sealed surface that has nothing in the way of holes for water to get into, you can wash it off under the sink, or use general-purpose toy cleaner to handle its cleaning.
Your luxury toy can stay clean and fresh for a long time with this type of cleaning, as long as you remember to do it.
One of the exceptions for the ease of cleaning is the chromed plastic interior loop. Unfortunately, chromed plastic is infamous for absorbing and holding fingerprints and smudges.
That part can end up looking pretty sticky and gross pretty fast, but at least the chroming doesn't flake off the way some toys do – nothing is worse than chrome flakes in your sensitive bits.
You'll want to be careful about making sure the chrome plastic is cleaned and dried every time you use it.
Lelo Dot Cruise vs. the World: How does it differ from other high-end clitoral vibrators?
The oscillating design is one of the biggest differentiators between Lelo Dot and other high-end vibes.
Oscillators have taken many shapes – my first exposure to them was the Dr. Ruth-endorsed Eroscillator.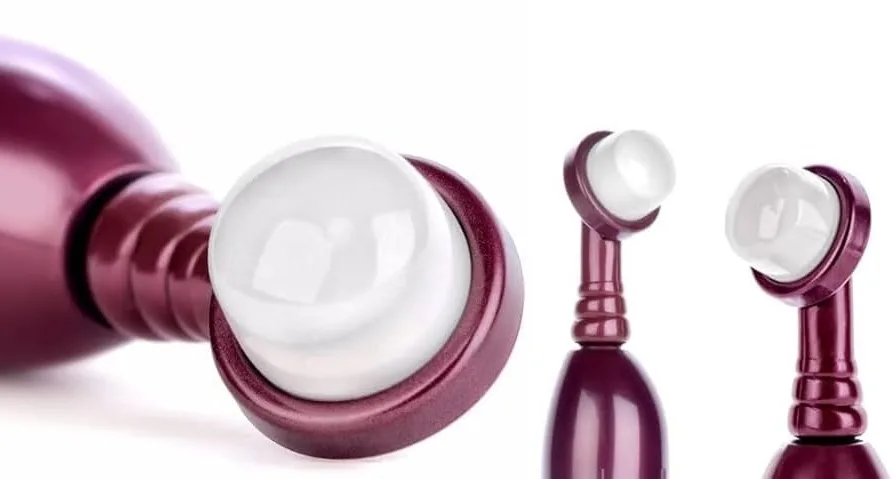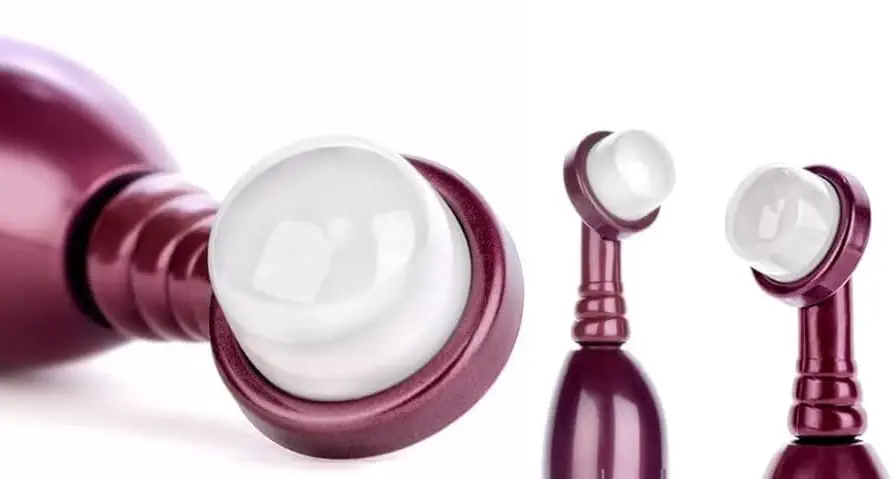 It might be a toy endorsed by America's premier sexologist, but my experience with the Eroscillator was that it looked more like an electric toothbrush than a sex toy.
And that made it more difficult to encounter than other toys that had a more immediately comprehensible shape.
Another common comparison, and a more apt one, is to the Lovense Osci – and while Osci has a similar point-vibrating tip option that makes it fill the same niche, its point vibe is almost an afterthought compared to the more conventional g-spot vibe that serves as the handle when you're using the point vibrator.
Lovense is also very heavily involved in their teledildonic technology, and I haven't been quite as impressed by their self-focused offerings.
This is not a shot at them, of course. They know where their market is, and they strive to fill it.
Zumio X has a sexy look to it, but like the Eroscillator, has the distinct drawback of kind of looking like your portable electric toothbrush.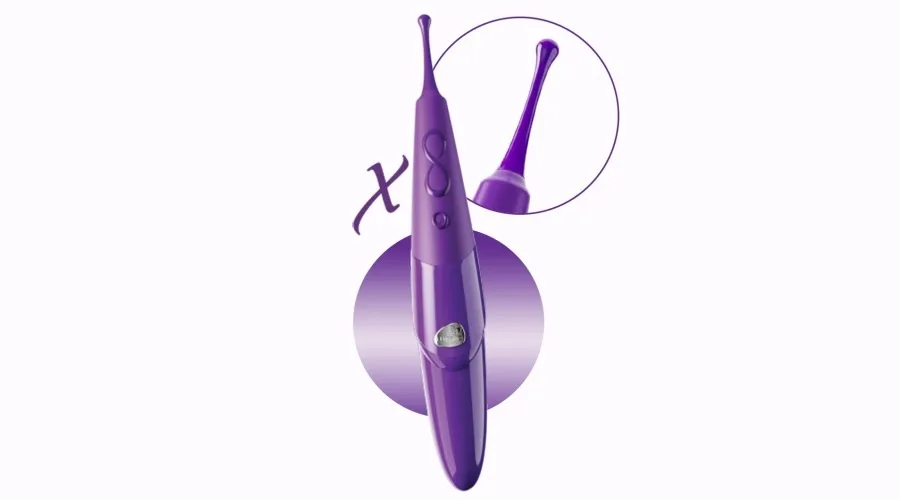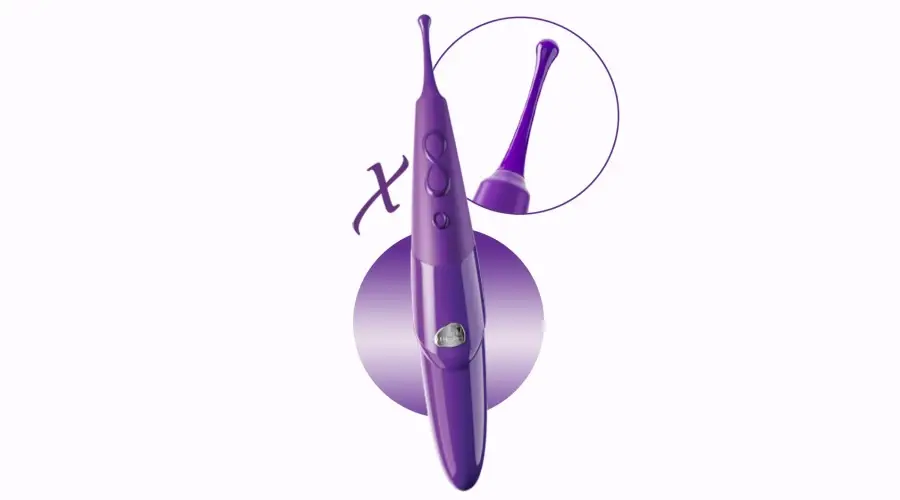 This might just be me, but I'm a little more concerned about getting on vacation and finding out that I packed my vibrator in my toiletries kit, rather than my toothbrush.
And also maybe where my toothbrush has been getting off to in this scenario.
No, I'd rather have my toothbrush look like a toothbrush, and my sex toys look like sex toys, and preferably, ne'er the twain shall meet.
Last, and probably most comparably, Lovehoney's Luxury 12 has a tongue shape and an oscillation function that makes it remarkably close to Dot Cruise.
Its smaller size makes it closer to a finger vibrator, however, with a comparatively short battery life making it a little harder to use because you can't use a vibe that small without knowing that every minute, you're running it is a minute closer to the end of its battery life.
Frequently asked questions
Where is it available from?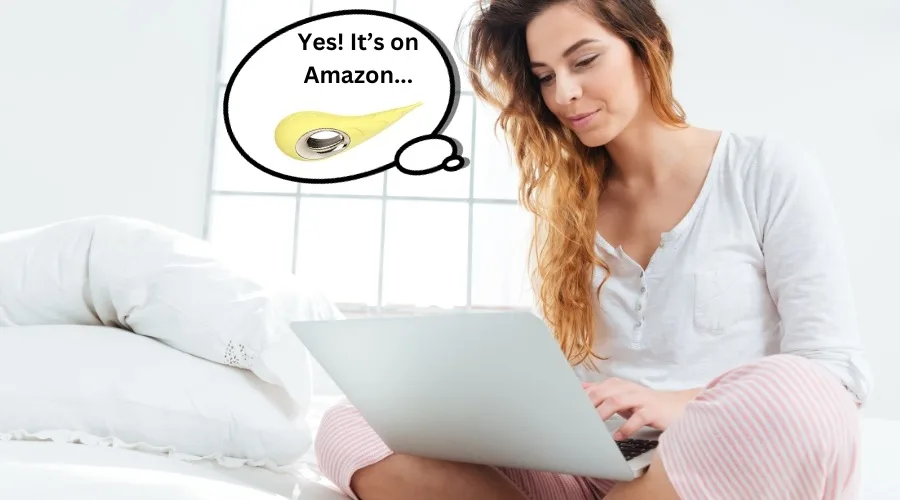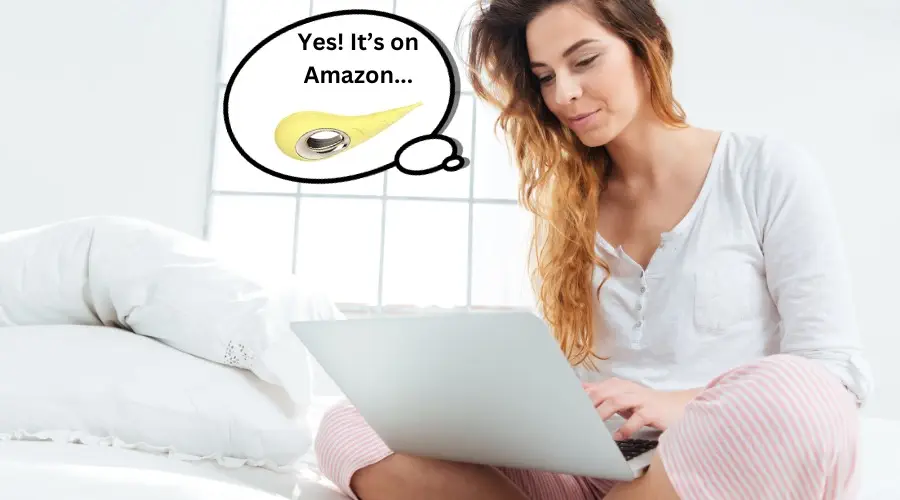 Besides your more reputable sex toy shops (Minneapolis, MN's Smitten Kitten has a wide variety of these, for example), Lelo toys are amply available on amazon.com, usually at or close to MSRP.
One of the problems with a lot of Amazon toys is that they're either curiously far below the MSRP (usually a sign that you're being sold an inferior duplicate) or way above (a sign that a third-party vendor is trying to rip off naïve customers).
Fortunately, Amazon works directly with Lelo, and they are authorized sellers.
How Does Lelo Handle Shipping?
Lelo uses all the standard shipping options you'd expect from modern e-commerce.
Since Amazon.com is an authorized reseller of their toys, Lelo toys enjoy an unbeatable global distribution network.
There are very few places Amazon doesn't go, and they can get you into places where you'd not normally expect to be able to get a high-end sex toy, let alone get it delivered.
Amazon's RMA and customer service are also pretty amazing, all things considered.
I've gotten refunds on things that were even late in arrival, and though I might have felt a little guilty for asking for a refund for something that ended up arriving only a couple of days late, I didn't exactly turn it down once offered.
What kind of warranties does LELO offer?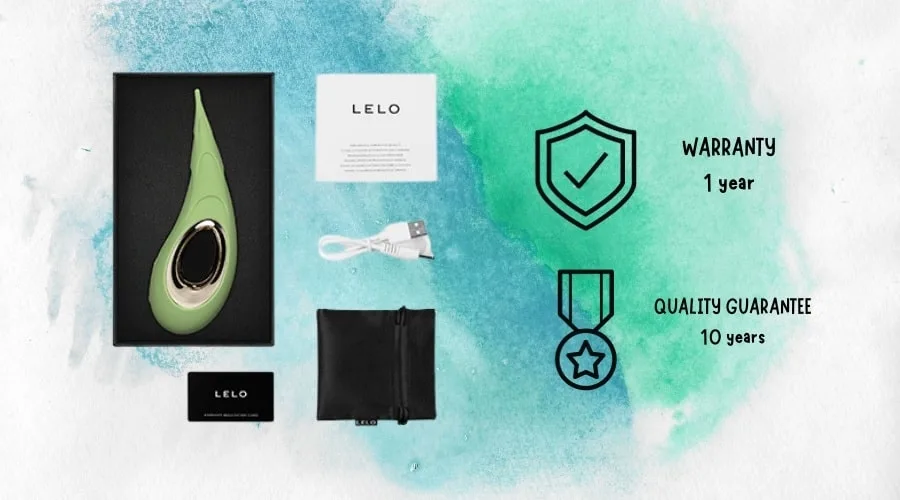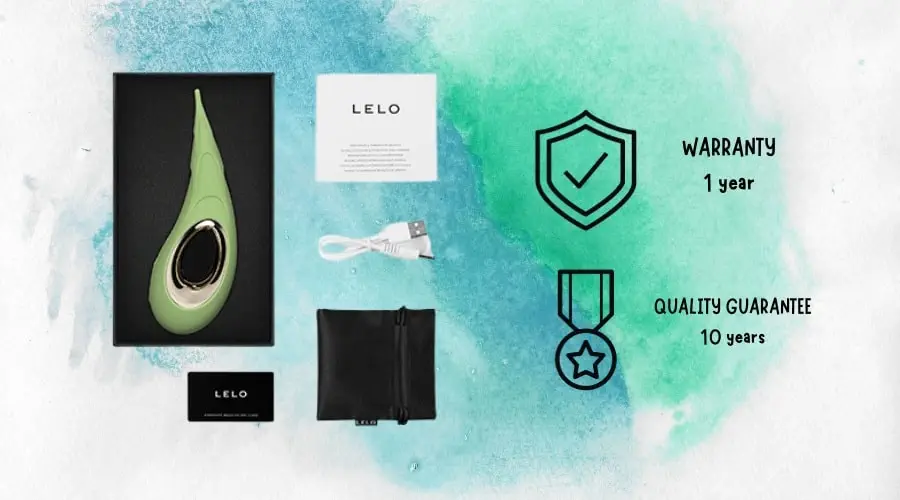 Lelo offers a comprehensive 10-year warranty against workmanship and materials failure, and a no-questions one-year warranty.
This is better than some competitors, who only offer returns of unopened toys.
If you're like me, you generally need to see a thing to know if you're going to want it on a long-term acquaintance with your body.
Lelo's satisfaction and workmanship/materials warranties mean you can try their toys with confidence that whatever it does to your body is something you're going to love.
Pros
The luxury formfactor that Lelo is known for makes this one toy that you might actually be proud to show off.
In case it wasn't obvious, Lelo is a hotly sought-after sex toy manufacturer.
An elliptical oscillation pattern makes this absolutely amazing to have against your skin and by moving it around you can get a wide variety of different sensations.
The toy's firm silicone body is perfectly body-safe, and bits of the cover won't come off on you or in you.
The metalized handgrip makes this easy to come to grips with, giving you a wide variety of angles to play with. It's also more rugged than your typical metalized plastic – an important factor when you're looking at something you're going to be operating on with your genitals!
The three-button interface is easy to handle in the throes of pleasure, making this an ideal toy for, well, for playing with yourself!
Lelo's toys just look like modern art in and of themselves, making them some of the most displayable sex toys on the market.
Honestly, this thing just looks amazing, let alone what it feels like.
Business relationship with Amazon means you're not dealing with exploitive third-party merchants on the big A site who might take your money and ship you something completely unrelated.
Cons
Lelo's toys are luxury items, and they really charge for that luxury.
If you're looking for a budget-priced oscillating vibrator, an Eroscillator is much more affordable, but has issues in terms of durability and attractiveness.
It looks a little like a high-tech sculpture of an ice cream cone. If this is a problem for you, that may be something you need to consider.
The three-button interface is a little basic considering many of its competitors have app connectivity and teledildonics functionality.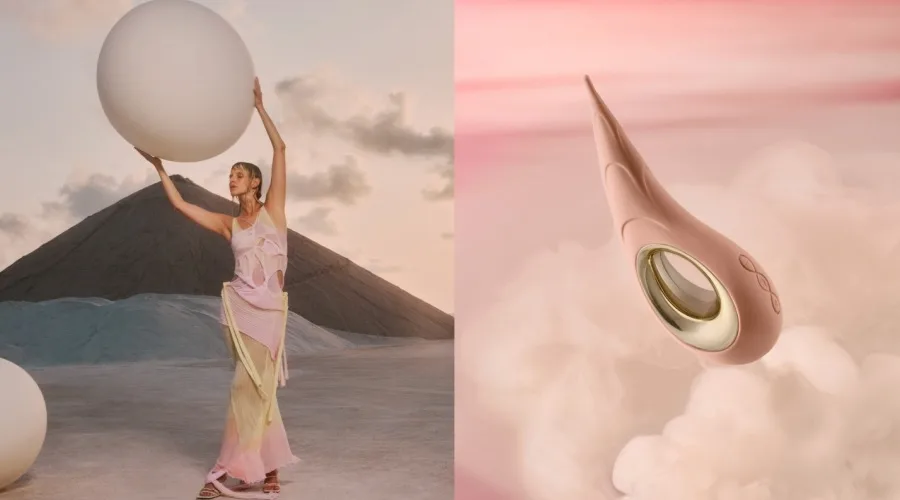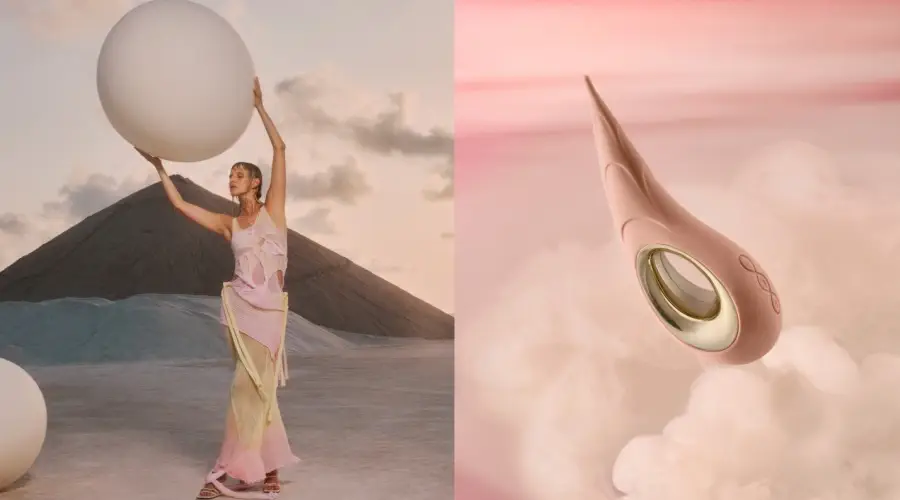 Verdict
So yeah. If you want a luxury sex toy and are willing to pay for the privilege, Lelo Dot Cruise is absolutely, positively the right toy for you.
It's going to make you come, and it's going to make you come a lot. You want orgasms?
Lelo has one of the best track records in the business for making them happen and making them happen in quantity.
You're going to be happy with this toy. You're going to be happy with their fulfillment of this toy.
And if you're not, you have a whole year to get it back to them for a refund, which is something of a rarity in the sex toy space.
If that sounds appealing to you, and you have the money to make it work for you, Lelo's Dot Cruise toy is an almost ideal way to get off with yourself.