Dildo vs Vibrator: Which One is the Best for Me?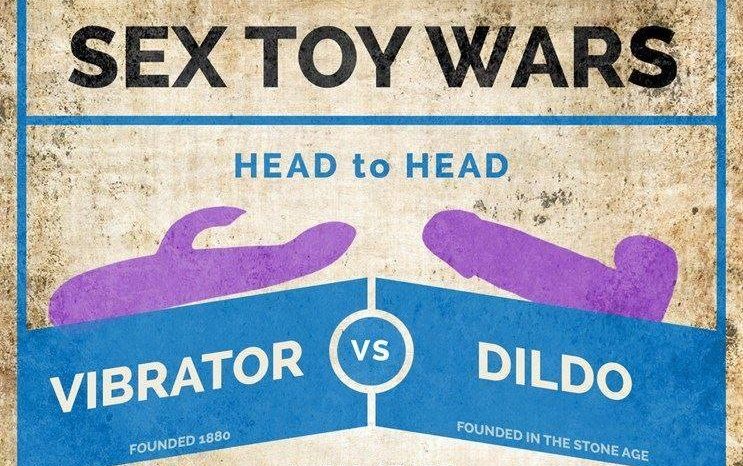 I was about done with my morning session (if you know what I mean) when I got an email notification on my phone.
A quick check, and immediately I had to help a sister out. The questioned seemed naive at first, but when I put my self in her shoes, I could understandably get why she was puzzled by the world of dildos and vibrators.
I for one was torn between the two until I had to experience it for my self. She wanted to know which between the two would give her the orgasm she had been yearning for years.
Well, for those who haven't figured out which one to choose, here is my dildo vs. vibrator guide.
What are Dildos?
Dildos have been around for quite a while now.
They have evolved from your basic cucumbers, bananas all the way to wooden curved dick imitations that have been used to please millions of men and women over centuries.
Fast forward to now, dildos are more flexible, less rigid and come in an assortment of shapes and sizes.
Materials used to make them have also changed, from wood to rubber, plastic, acrylic or even silicone.
A dildo is mostly used for vaginal, oral or anal insertion.
The interesting bit with dildos is that variety is at your disposal. Whether you prefer a tube-shaped dildo or a dick-shaped one, black or white, thick or long, the choice is endless.
Some companies even offer custom shaped dildos!
What are vibrators?
Legend has it that Cleopatra had the first vibrator, but whether you choose to believe it or not, it's fascinating that it might be true.
Vibrators are mechanically or electrically powered handheld devices that use vibrations to bring sexual satisfaction.
Vibrators were ideally designed for women by sending vibrations or pulses around the clitoris and along the vaginal wall.
However, in modern times, vibrators have crossed the sex boundary. Men too have their own vibrator toys that they can play with.
Although most vibrators are designed to be small and pocket-sized, recent vibrators have been designed to act as a dildo and vibrator at the same time.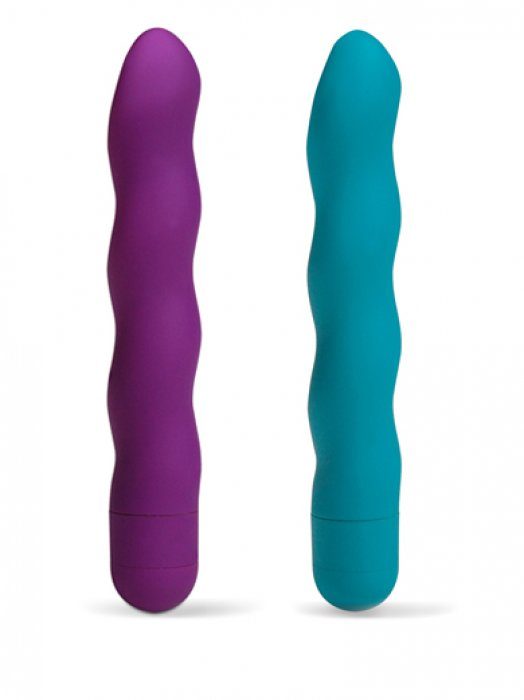 Choosing the Right Option
My girlfriend and I have an active sex life (too active for some). We always try to incorporate new ideas and toys to spice up our sex life.
Personally, the choice between a vibrator and dildo will depend on my mood. My girlfriend, on the other hand, is a die-hard fan of the vibrator.
The great thing with humanity is our ability to have a difference in opinion – in this case, the ability to enjoy a dildo or a vibrator over the other.
To help you figure out which is the best option for your liking, I have highlighted a few points for you to decide.
1. Size
Ladies, let's be honest, size does matter. How many times have you been in a relationship with a guy just for you to bail out after dating for a week or two just because he was under equipped?
Sex is not good unless the equipment is right. For men reading this who feel rather under-equipped or low on self-esteem, it is worth incorporating a dildo in your sex life.
Trust me; your lady will never get enough of you.
Although vibrators can give you a good organism, sometimes that is never enough that is why it is always important to have a dildo up your sleeve.
2. Camouflage
I remember a time when we had gone for grocery shopping with my girlfriend.
As we were about to leave the store, her handbag strap snapped, and everything in her bag lay bare for everyone to see.
Suddenly there were chuckles which soon turned to endless laughter as we hurriedly tried to pick her dildo and other items from the ground.
I had never seen my girl so embarrassed in my life. It was a fucking nightmare!
Dildos are great but regarding concealment, don't even try carrying it around if you can't stand people seeing it.
A vibrator is more ideal for people who work in an office setting or have a family and reputation to uphold.
3. Noise
If you live with your roommates or still stay with your family, the vibrator may not be the best option for you.
Some vibrators have super vibrations that can be heard yards away, it's like having a lawn mower plowing your pussy.
Some even can make your neighbors file complaints against you. Although there are quieter models, the vibrations can still be heard on a keen ear.
Dildos on the other hand are effortlessly silent that is unless you are a screamer.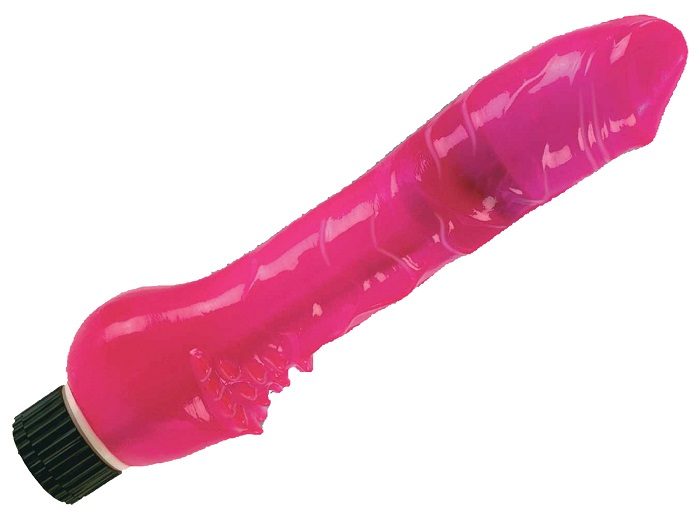 4. Rotation or Thrusting
People enjoy sex in different ways. Some prefer role playing, domination or even a solo act. Some ladies prefer playing with their clit while some men prefer anal rubbing to insertion.
Vibrators come in handy when rotation or rubbing of the clit or anal opening is desired while a dildo can be strapped and thrust to mimic a heterosexual encounter.
Some dildos even have double penile elongations. This means one dildo can be used to please to individuals to please two holes.
5. Eco-friendly
Yes, an Eco-friendly sex toy. Sexual feeling is closely related to mental and behavioral characteristics.
If you are an environmentally conscious individual, you will note that battery powered devices are a turn off.
Batteries are considered harmful to the environment by many environmentally conscious individuals. In this case, choosing an electrically powered vibrator or a dildo is the right option to achieve your orgasm.
6. Price
Price is always a factor when you decide to buy something. Although it is important to stick to your financial lane, it is also equally important to buy a quality product.
Price wise, dildos offer a wider price point unlike vibrators. This is because dildos have no mechanical addition to them.
The price will depend on the quality of the dildo as well as the material used.
Vibrators on the other hand will depend on the type of vibrator, battery-powered or electric.
Conclusion
Whether you are a first-time sex toy user or you have never tried it before, being different is being human.
Dildos have their pros as well as cons. Vibrators too have their upsides and downsides.
This dildo vs. vibrator guide will help get a better understanding of the two so that the next time you are shopping for a sex toy, you will make an informed decision.