Technology is not only changing business and the way you communicate, but it is also doing much more than that.
It is changing the way you pleasure yourself and have sex.
Talking about pleasuring yourself, the same old ways to masturbate yourself are fine but using a technologically advanced gadget is the next level step that you must try today!
Of course, I am taking about Bluetooth-controlled vibrators, the best teledildonic toys for women.
In this review article, let's look at the top 5 remote controlled vibrators which will make you cry tears of joy.
To ensure you don't get counterfeit or defective products, NEVER purchase any sex toy from Amazon or Ebay. I strongly recommend that you order only from trusted and authorized dealers or official stores, like the ones mentioned in this post. Stay safe and have fun! 😀

Remote Control Vibrator #1: Lovense Lush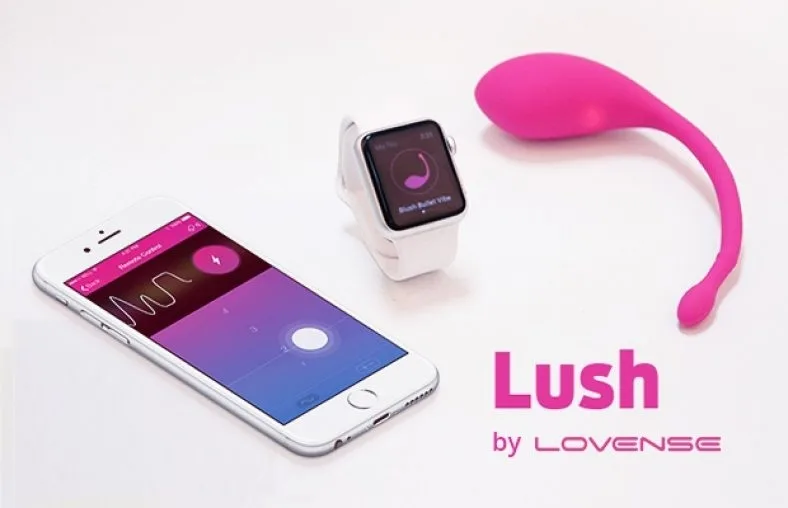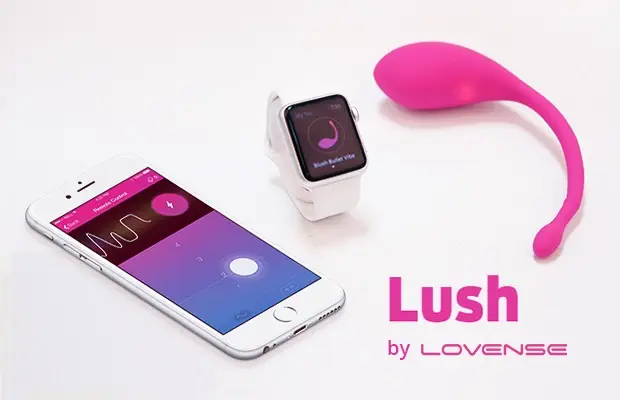 There are very few sex gadgets that are not only beautiful but are engineered to perform beautifully as well.
While all the vibrators that we are going to discuss here are exactly that, there is something about Lovense Lush that forced us to call it the best remote controlled vibrator ever.
Lush has a smooth feel and a powerful engine that can be controlled through an app installed on your mobile phone or laptop.
The app has a rich interface which can help you create different vibration patterns as per your requirement and taste.
Lush is almost silent with simple controls that are easy to change on the fly. You can even pair Lush with other Lovense products, such as the Hush which is a smart butt plug.
Once connected, the two toys work in conjunction with each other, creating equal and similar vibration patterns in both the devices, thus giving a feeling of having real sex, whether you're alone, with your partner or in a LDR.
There are various reasons why I love Lush.
It has the perfect vibrations, a cool design, made from high-quality material and feels like the real thing.
Once inside the vagina, it feels hot and sexy – exactly the way a vibrator should feel like.
The Bluetooth technology used in Lush that is used to connect to a mobile is at par with the industry standards and give you a long extended range.
The Lovense Lush box contains the main vibrator unit which is more than an inch wide and more than 3 inches long, a USB charging cable and an instruction manual which has all the information you need to know before you start playing with your new sex toy.
Before your first session, I would recommend washing the toy thoroughly with soap to ensure that the soft silicone material is clean and germ-free and ready to go inside your body.
Click here to read the full Lush review
>> Click here to order your Lovense Lush (official store) <<
Remote Vibrator #2: Esthesia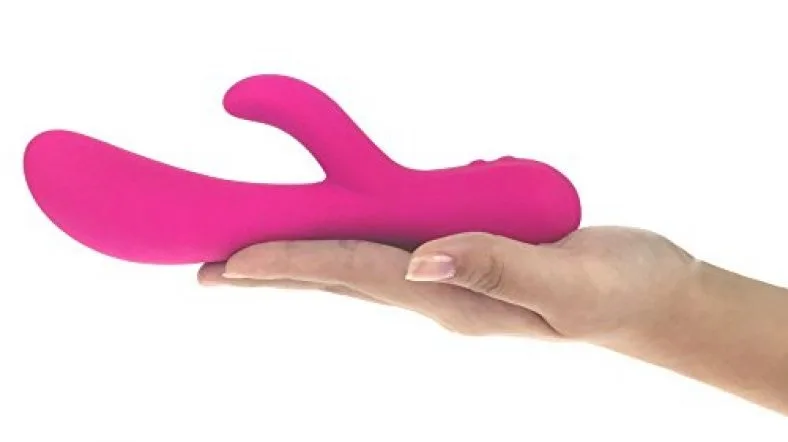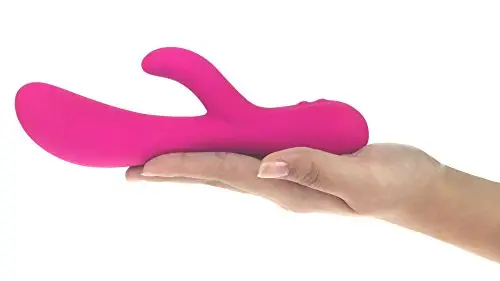 Esthesia from Vibease is an excellent G-spot vibrator which has everything that a rabbit-style vibrator should possess.
It is quiet, gorgeous and feels strong inside the vagina.
In most simple words, Esthesia is a perfect vibrator for times when you are alone and need something to please yourself that requires minimum effort and promises maximum pleasure.
What makes Esthesia amazing is its seamless Bluetooth connectivity and a feature-rich app that can create amazing and hot vibrations.
Coming to the features of this one-woman army gadget, it has a curvy design that has been created in a way to stimulate every spot inside your vagina.
It touches, rubs and pleasure every nerve that leads to nothing but orgasmic climaxes.
For ladies who need more than just G-spot simulation, Esthesia is equipped with a clitoris stimulator as well. Both stimulators can be controlled using one app and the same controls.
Except that, Esthesia is made from soft silicone which is why it is 100% safe to use. The motor is silent, and the vibrations are strong.
Also, the material is waterproof and thus safe to orgasm while it is still inside your vagina. Waterproofing also ensures that washing your vibrator after use is not going to ruin anything for you.
Coming to the sensations that Esthesia is capable of, Vibease has come a long way and has been able to eliminate the limit of 5 vibration pattern per setup.
Now, the users can listen to erotic audiobooks or create custom vibration patterns without a limitation and enjoy their sessions for as much time as they want.
Remote Controlled Vibrator #3: Kiiroo Pearl 2


Kiiroo is the next-gen sex toy company that has been producing amazing and innovative toys for the market. Their Pearl 2 is another toy that has received the love of thousands from across the world.
Indeed, Pearl 2 is a top-quality remote vibrator which can be controlled through a mobile app.
It connects to your mobile phone through Bluetooth technology, and then your mobile becomes a real remote control for your vibrator.
Once connected, you can use the mobile to control every aspect of the remote control dildo, including speed and pattern.
Talking about speed, the Pearl 2 allows you to 'have fun' at different levels of speed and varying intensity of vibration.
The vibrator has a highly responsive interface that responds to your movement and reactions and can be adjusted by little slides and taps.
Like a few other vibrators, Kiiroo Pearl 2 also has a male masturbator counterpart (called Onyx 2) which can be synced with the remote controlled vibrator and used to have a feeling of real sex by reciprocating the effects of one in another.
As an extra, Kiiroo Pearl 2 can also be used to stream and view 3D adult movies through a VR headset making it a unique and one of a kind experience.
This G-spot stimulating remote vibrator comes in handy when you are alone, with a partner, or in a long distance relationship, no matter how far.
Weighting at a little over 120 grams, this vibrator can get you more than an hour of non-stop fun and play.
Click here to read the full Pearl 2 review
>> Click here to order your Kiiroo Pearl 2 with -10% OFF thanks to the promo code "Fun10" (exclusive discount) <<
Remote Vibrator #4: Lovense Ambi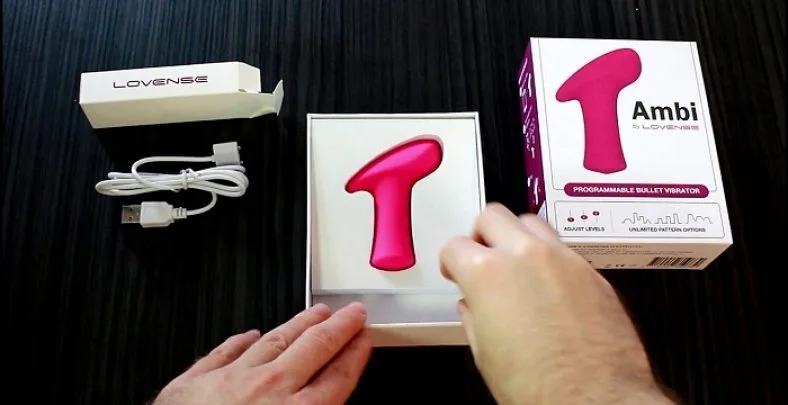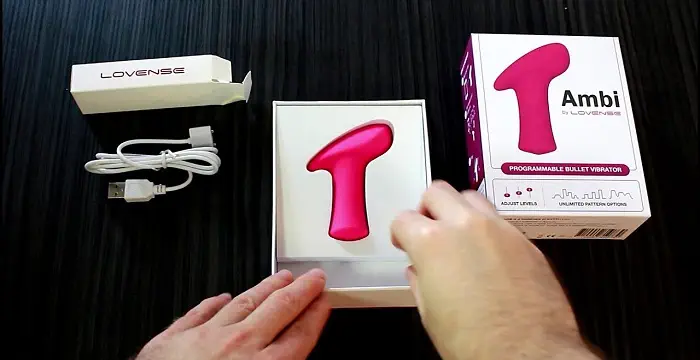 Ambi is an exciting clitoris simulating vibrator which is compact, tiny, discreet and fun. With curves to die for, this bullet remote vibrator can get you all sweaty and worked out in no time.
Whether you are playing solo or doing it with a partner, there is nothing that can go wrong with a Lovense Ambi.
You can use the Ambi in different sex positions like cowgirl, missionary and doggy style in order to boost your pleasure.
The little tweak will make you realize the power of Lovense Ambi. Although using a vibrator while having sex is nothing new, but the struggle with keeping a bullet vibrator in place while having fun is a big deal.
Most of the time you end up twisting your hands awkwardly and eventually throwing away the vibrator.
This is where Lovense Ambi changes the game.
It has been engineered not only to fulfill your desires and sexual needs, but it has also been designed to ensure that it is easy to use and handy to be held in the place it should be present.
For its size, the Ambi is quite powerful and performs better than you could expect.
What makes the Ambi even more amazing is its wireless capabilities. It can be connected to your iPhone or Android device through Bluetooth.
Once connected, all you need to do is to install the Lovense Remote app, and your mobile device will turn into a remote control!
You can then use the app to create customized vibration patterns or try new features. Although this might sound crazy, the technology is now available for bullet vibrator lovers as well. So enjoy!
Click here to read the full Ambi review
>> Click here to order your Lovense Ambi (official store) <<
Remote Controlled Vibrator #5: Vibease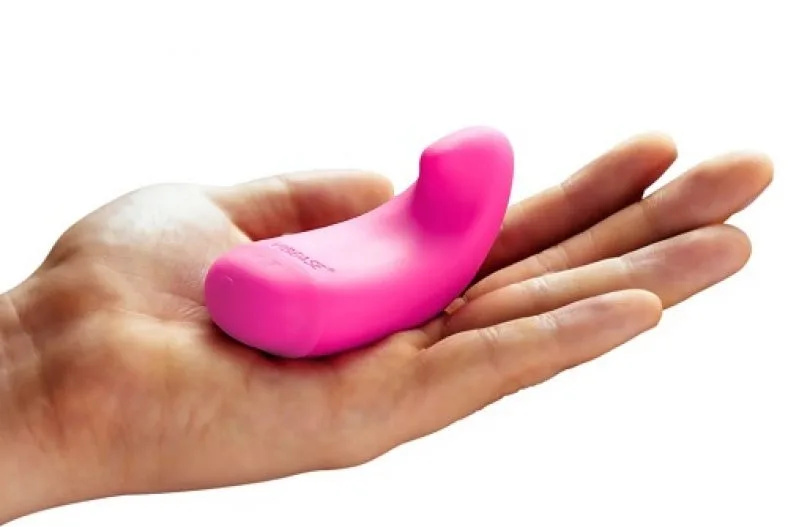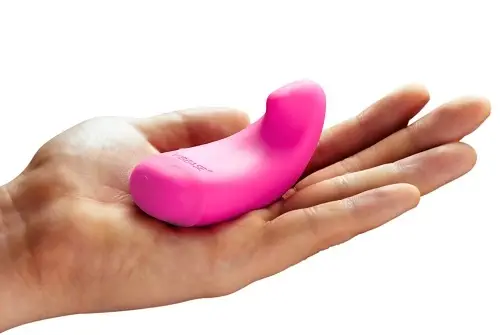 Vibease is an interesting hands-free remote control vibrator that lets you have fun as and when you want.
The great thing is that it can be worn along with your underwear and no one will ever find out that you have something going on.
Vibease is inserted into the vagina and controlled with the help of a mobile device.
The vibrator connects to the mobile device using a Bluetooth connection and can be turned on and off through an app.
What makes Vibease even more interesting is the fact that it can be synced with erotic audiobooks and lets you understand the real meaning of pleasure while enjoying a good and hot love story.
You can access thousands of exciting books from right within the Vibease app on your mobile phone, and all this together makes for a perfect experience.
Once fully charged, this little boy plays for 3 straight hours without breaking down. Waterproof material makes sure that you can have more fun with minimum maintenance.
Conclusion
We have listed the top 5 remote controlled vibrators which can help you achieve orgasm alone or with a partner whenever and wherever you want.
All these vibrators are made from a healthy and soft material which makes sure that you have nothing but a good ride every single time.
All of these vibrators are amazing and unique in their own way, which helps you decide which one is the best for YOU.
For example, if you wish to experience great sex in your long distance relationship, Pearl 2 or Lush should be your top choices, but in case you want to go for something more discreet, which you can use at work too, Vibease will be your best bet.
Figure out what your preferences are and then decide which one to buy.
No matter what you choose, you'll love your new toy(s)! 🙂