Many believe there's been nothing truly new in the world of sex toys in a while but clit sucking toys seek to upend that belief.
With powerful air action and pulses anywhere from dozens to hundreds per second, clit sucking toys are the greatest new advance in sex toys since Lovense introduced their teledildonic technology over a decade ago.
Women rave about these toys.
But which of the many currently on the market is the best option for sustained play and long-term pleasure? Let's find out together.
A far cry from the Sqweel that debuted more than a decade ago to kick off a new era of clit-focused sex toys that don't use thumping vibrations to stimulate, suckers use air pulses that are gentler and don't end up with that numbed feeling that causes so many women to feel like they're in a race with their own toys.
Our contenders are Tenera by long-distance leaders Lovense, Melt by We-Vibe, Sila Cruise, Sona 2 Cruise, and Enigma Cruise by Lelo; Satisfyer Pro 2, Premium 2 and Pro 40 by Womanizer; and Pulse Union by Svakom.
We'll go over the pros and cons of each, and then go over the options and what they're best at for you.
Lovense Tenera Gives Knee-Buckling Teledildonic Orgasms.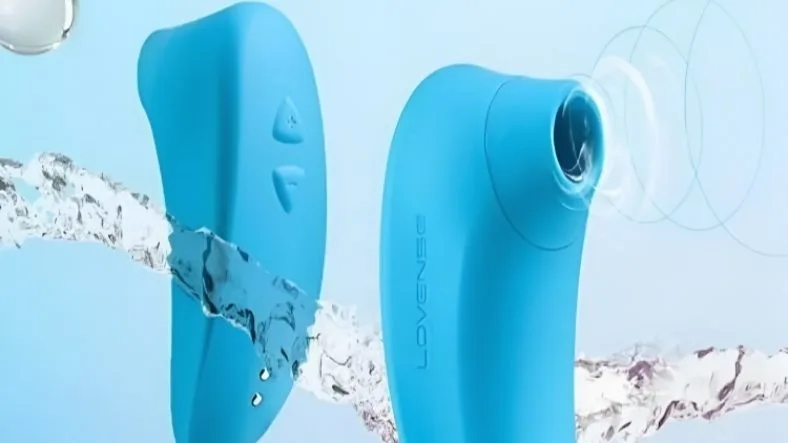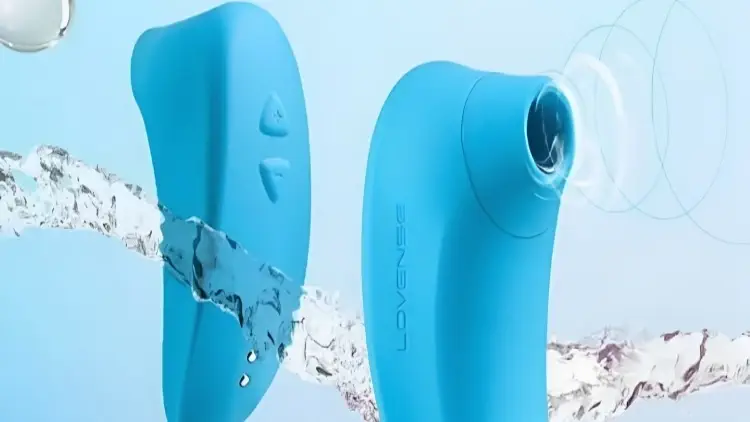 With Lovense's powerful motors, strong Bluetooth connectivity, and a multitude of remote-control app options, their toys are a top-tier option in almost any corner of the sex toy market, and their Tenera clit sucker is no exception to this rule.
The vacuum technology of Tenera is top end for these toys.
The app control on this gorgeous piece of technology makes it incredibly user-friendly and the remote app compatibility makes it great for long-distance sexy times.
The packaging is modest but appealing and leaves no question as to what is enclosed in the package.
If you're looking for complete discretion, that's a downside, but there's also less stigma around sex toys now than there was even a decade ago.
Among clit-sucking toys, this is neither the most affordable nor the most powerful, but for its blend of features, it's very hard to beat for this or any price.
Pros
Excellent remote app control makes it the best for long-distance relationships.
Great freedom with pattern customization means you can easily make it your own.
Cons
Not the cheapest entry into this category of toys.
Also not the most powerful in this category.
We-Vibe Melt Lives Up to its Name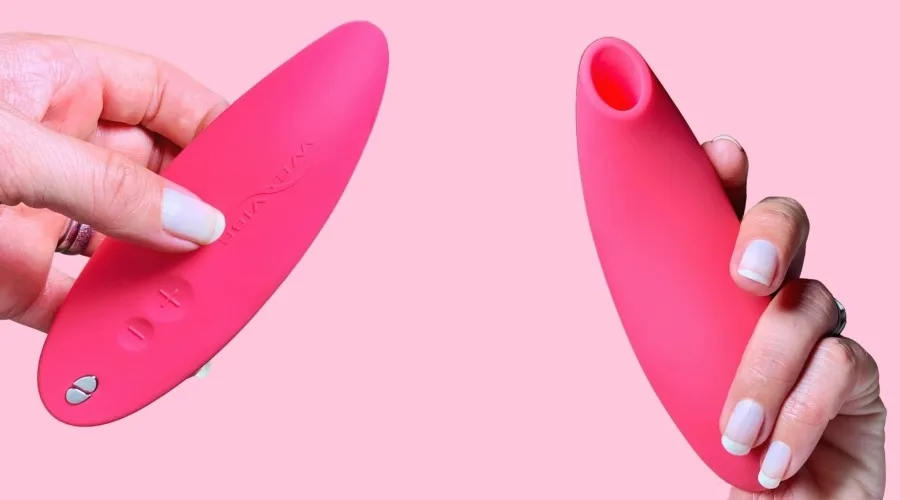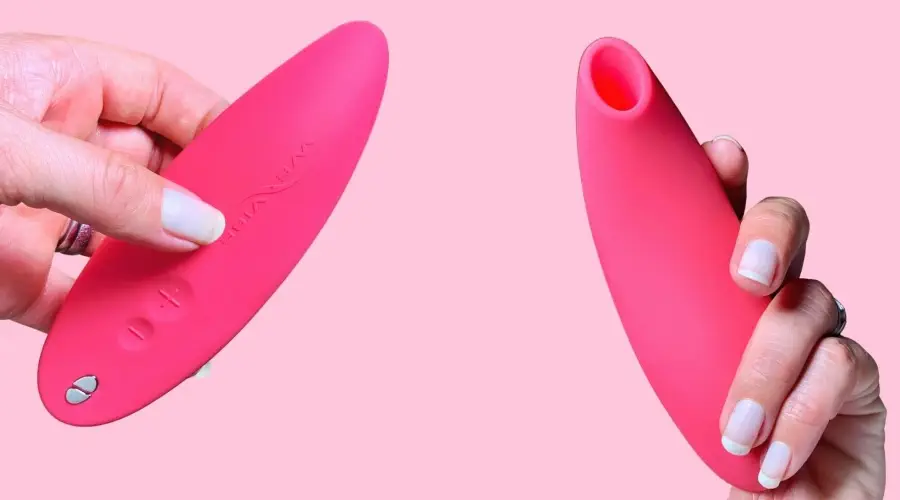 We-Vibe was one of the first in this category but it's also one of the best. The Melt is the latest application of their pressure wave technology.
Melt's sucker avoids contact, using the air pressure waves to simulate oral sex.
If this sounds appealing, you should also know it's among the most powerful toys in this category – this can be both good and bad, because it means that if hypersensitivity is a problem, you may have to figure out a way to deal with it with this toy.
If you're not hypersensitive, you're going to find that the Melt gives amazing, full-body orgasms and avoids overstimulating the clitoris, giving you a long time to have fun with it without feeling like you're being over-pressured.
The We-Vibe melt feels enjoyable rather than something you need to endure before finding your way to orgams with it, making it one of the best we've tried.
It's expensive because, of course, quality is expensive, and the app isn't as versatile as Lovense's. But it's simply among the best if clit suckers are something you enjoy.
Pros
Deep, intense vibrations
One of the best choices possible for a suction toy.
100% body-safe
Easy to hold
Discreet
Cons
Expensive
The small internal cup can be a little difficult to clean.
Lelo Sila Cruise has a Beginner-Friendly Shape and Pleasing Texture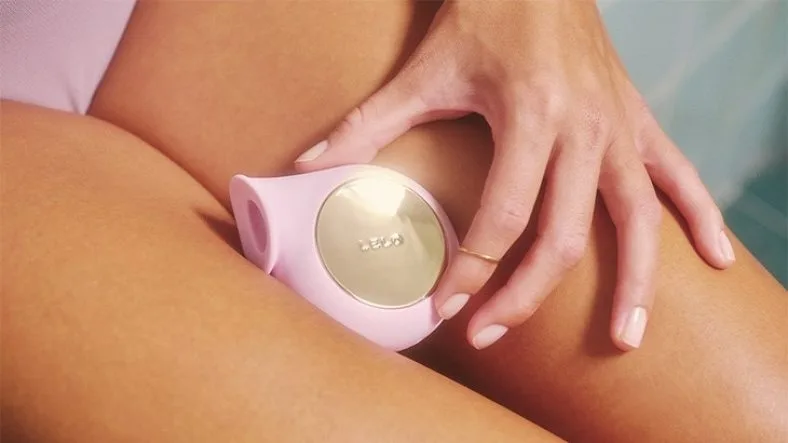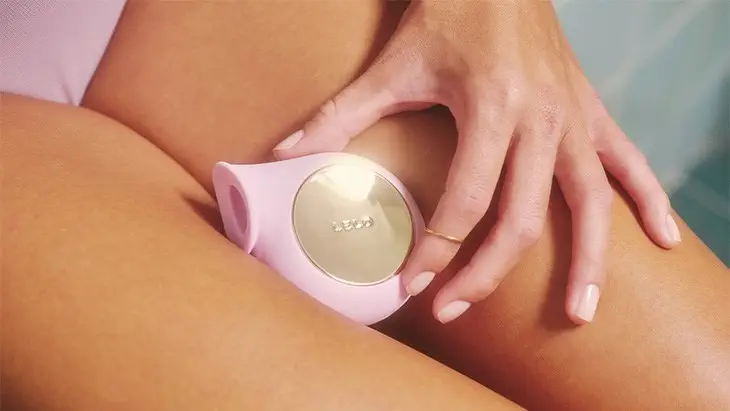 Being a clit sucker designed with beginners in mind, Sila Cruise combines power, suction capability, an appealing design that doesn't necessarily look like a sex toy, and it's one of the simplest to operate suckers in the market.
Powerful and gentle, like other toys in its category, it has the ability to give amazing orgasms without making you numb in the process, putting you in control of lengthier play sessions and more complete pleasure.
The Sila Cruise's rounded design and wide mouth make it simple to use; its mouth is ergonomically designed for the top of the vulva, which makes it easier for new users to get accustomed.
Its size also makes it nicely grippy, which can help a lot when coming to terms with a newer toy.
Its slow build-up can lead you places you might not be familiar with when racing a vibrator to climax before numbness kicks in, and it's also really helpful in giving partners a chance to join in, since the design is less solo-focused.
A major drawback for this toy, given its beginner-friendly rep, is its massive price tag.
Justifying a clit sucker's cost when you don't know how you like it is much easier at a lower price point, and while Sila Cruise's features say it's designed for a beginner, the high cost says otherwise.
In addition, if you're trying to just get off quickly, you're in a bit of trouble with this one.
Pros
High frequency, high potency.
Circular design gives more options for holding.
Suction is gentle but firm, creating big options for play.
Body-safe silicone coating makes it easier to clean.
Larger mouth spreads the suction over a wider area.
Gentle power can easily lead to multiple orgasms.
A more partner-friendly design makes this one for more than just masturbating.
Cons
Design says for beginners. Price tag does not.
Not the toy you want if you're just trying to get off fast.
Some women will prefer the more obvious handle design of most clit suckers.
If you're not into clit suckers, this one won't change your mind.
Womanizer Premium 2 Lives Up To Its Name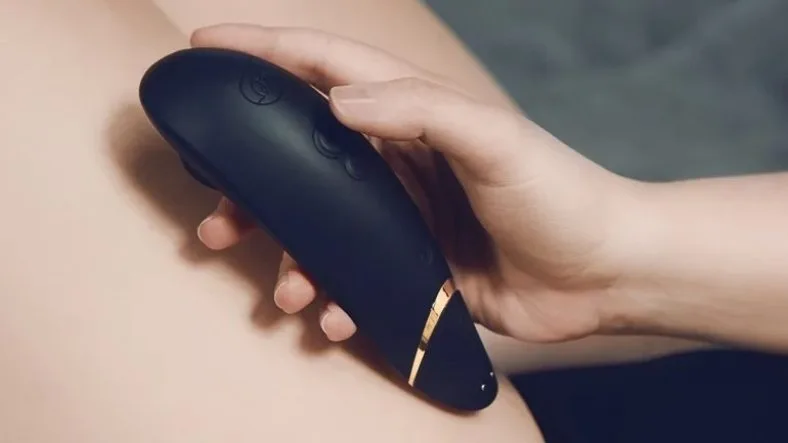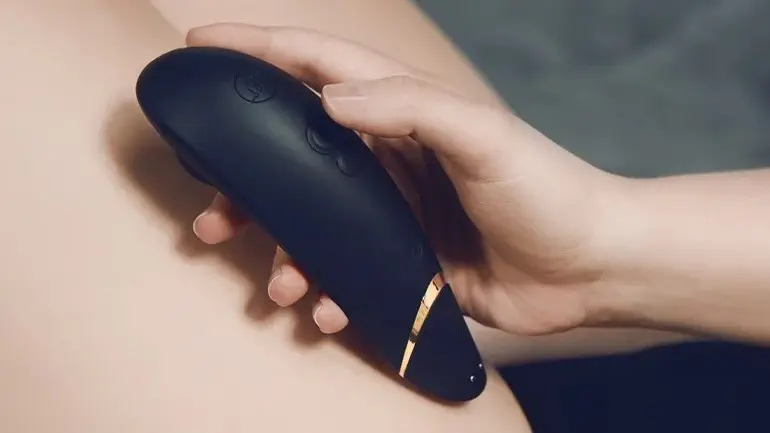 With a premium feature set and also a premium price tag, Womanizer lives up to the name of its flagship product.
Womanizer Premium 2 has on-toy controls and focuses on having a good experience with those controls, as opposed to the app-centric design of toys from competitors like Lovense.
This is the top-tier clit sucker by Womanizer, and it's appropriately a luxury product with a five-year warranty behind it.
Womanizer Premium 2's touches of gold and its magnetic charge points tell you that this is a top-end product.
It looks great and feels great to the touch, with amazingly luxurious silicone wrapping the toy.
Magnetic charge points make it far more water-resistant than other toys, and the powerful pressure wave technology, while strange and new, is remarkably effective in helping you get off.
With Womanizer being the first company to release these toys, they have a lot of experience in making them work really well with your body.
Pros
Magnetic charge points make this a very easy toy to clean.
Simple on-toy controls make this easy to use and easy to handle.
Silicone cover is 100% body-safe.
Top-of-the-line quality and construction.
First company to make this technology makes this a very well-tested toy.
Cons
Buttons are the same color as the rest of the body, making it harder to use for people with visual impairments.
Very expensive for these toys.
Lelo Enigma Cruise is a Work of Art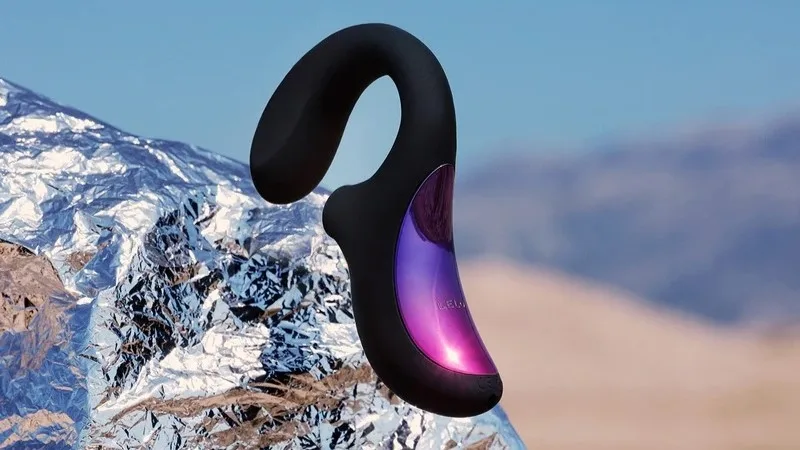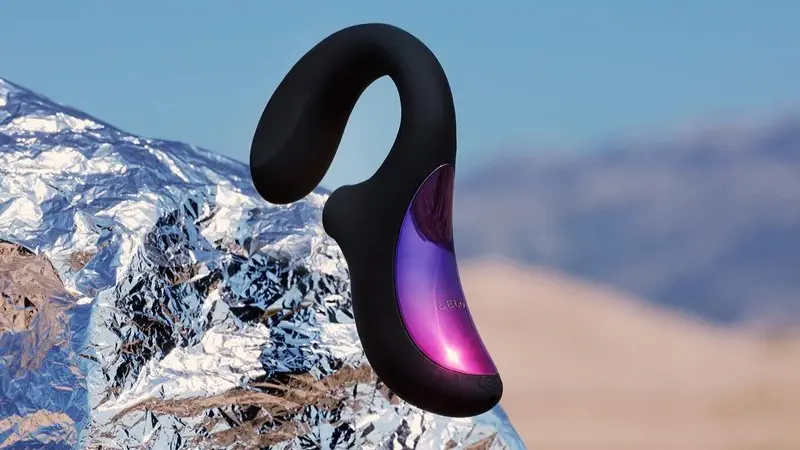 The exciting curve of the Lelo Enigma Cruise looks almost more like a work of sculpture than a sex toy.
Dual massage toys are among the most popular new toys for intense pleasure, and combining clit and g-spot massage is great for women who can't cum without one or the other.
It's a fantastic toy with smooth, flexible operation, and with sucker technology on the clit, it also doesn't overstimulate you, giving you the chance to get the most out of your toy.
The easy, ergonomic design that produces the beautiful, avant-garde shapes of the Enigma is a work of engineering art, with crafted curves that make the Enigma Cruise one of the few sex toys you could credibly leave on your shelf and most visitors to your inner sanctum might never guess its true purpose.
Lightweight and short, a mere 5.5 inches insertable, make this an incredibly beginner-friendly toy that can introduce you to both hands-on and hands-free play.
Pros
Simple on-toy controls make it easy to select vibration patterns and suction intensities.
Appealing design makes it both a lovely toy to insert and something you can show off.
100% waterproof design means you can take it in the bath with you.
Cons
Vibration patterns aren't often of use more than a simple light/medium/strong vibrator setting.
Luxury toy comes with a luxury price point, making this a difficult on-ramp for clit sucker fans.
Insertable portion might not be to everyone's taste.
Womanizer Pro 40: The Original, Still Blowing Minds after Seven Years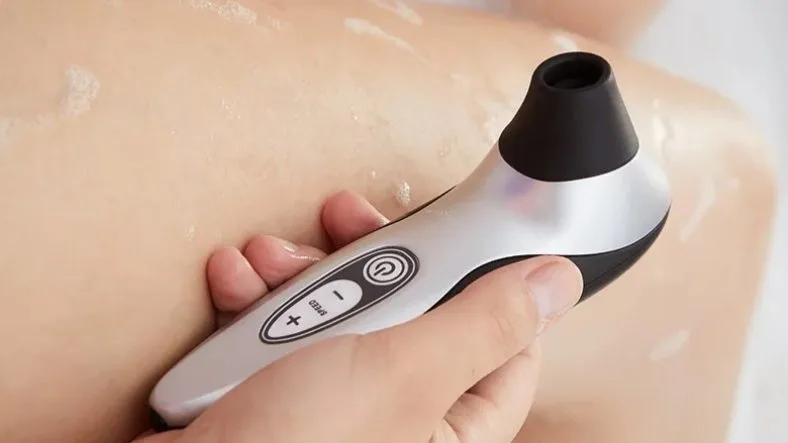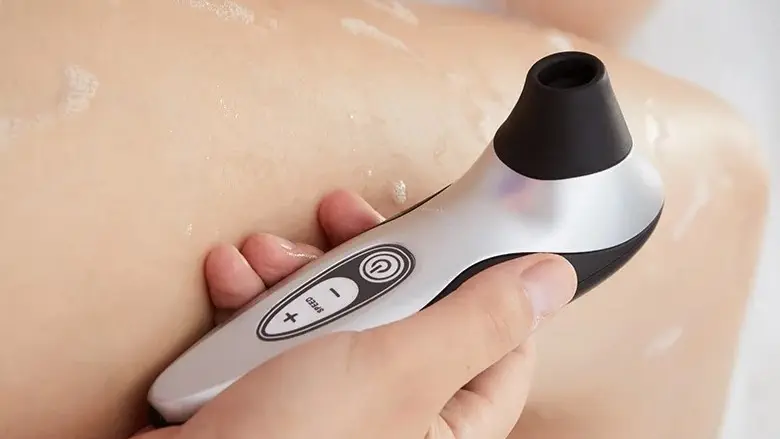 Womanizer introduced the Pro40 first in 2016 and discontinued it in 2018.
A year later, they brought it back with co-design and development by UK-based sex toy retailer Lovehoney, revising the design to make it even more appealing and practical to the beginner.
Lovehoney and Womanizer have themselves a winner in the beginner-friendly Pro40.
With this toy, you're going to find yourself with a true option if you want to find out if these appeal to your body, without the hefty luxury price tag of many toys in the segment.
If you're looking at these other toys with a bit of dread, Pro40 is designed to be something you can step up from.
Its curved design, simple body-friendly head and sleek silicone body, with three-button controls, make it something you can wake up next to.
Just 4.7 inches long, Pro40 feels sturdy and solid, giving it a clear niche in a sex toy market where sometimes things just feel like they can fall apart when they're pressed too hard into your body.
With a two-hour charge for four hours of battery time, Pro 40 is a great time for a long time, which is excellent because its lack of physical contact with the clitoris means you're less likely to encounter the dreaded numb clit that accompanies long-term play sessions with a vibrator.
The controls are simple – power on/off, more speed, and less speed.
They're also on the device itself, with no apps, which is great because when you're losing yourself in a play session, having to wake up your phone and decide what to do next can be enough to take you out of the moment.
A separate power button means you're less likely to accidentally turn the thing off when you need it the most.
Pros
A clit sucker toy that actually aims itself toward beginner fans of the toys.
Great suction, easy-to-handle controls.
Sleek, easy-to-handle design with a good length.
Co-developed with Lovehoney.
Cons
Some users report it's very intense, creating too-sudden orgasms.
The sucking can also be intense in a way that counteracts its own mission, giving you enough stimulation after just one orgasm.
Lelo Sona 2 Cruise Makes Some Noise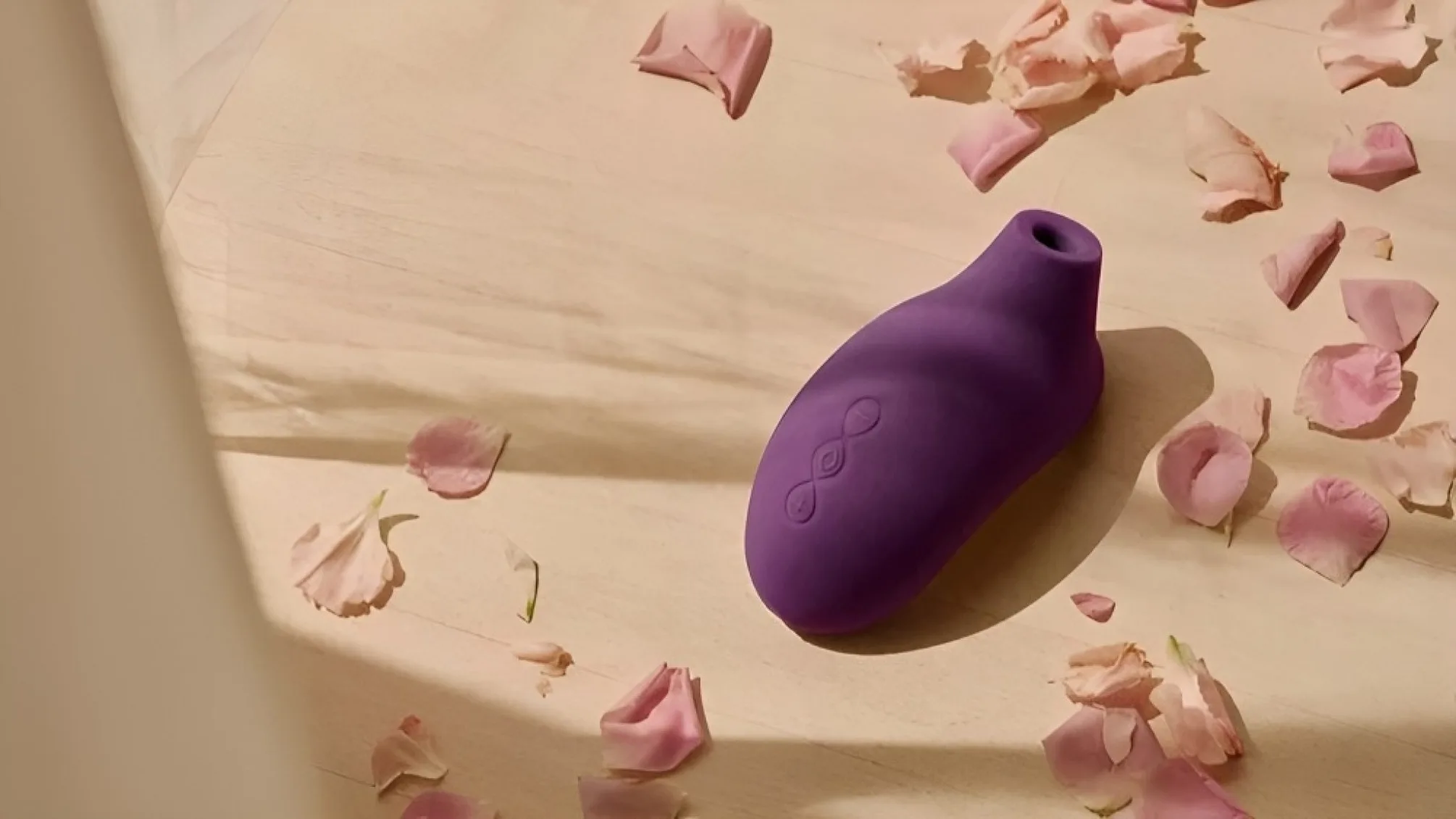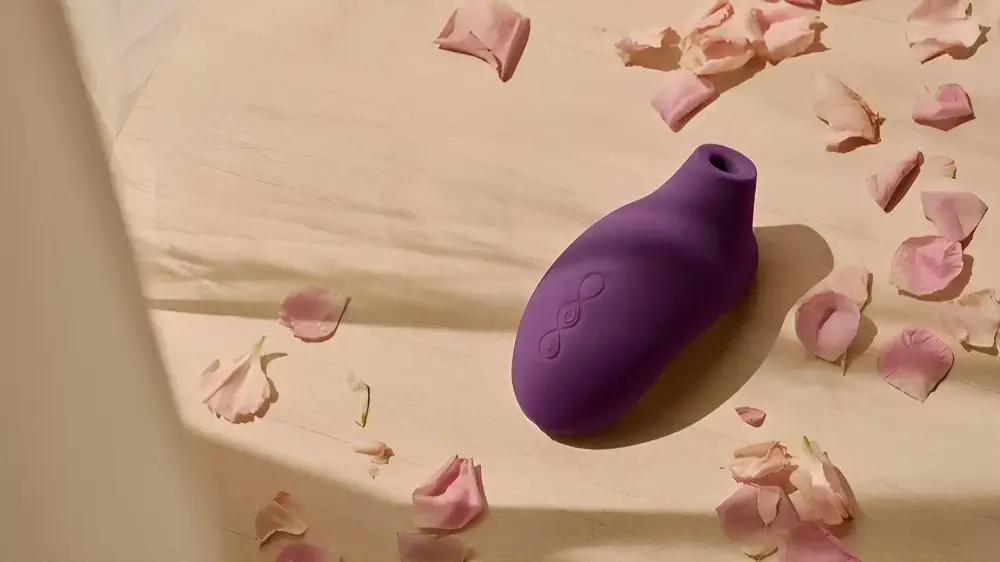 There are some toys out there that are just great. Lelo's Sona line has been blowing minds (lol) for several years with thousands of five-star reviews to its honor.
Lelo Sona 2 Cruise shares the classy, sculpted exterior of this company's acclaimed toys, making it one of the best choices for the person who wants to feel like they're getting away with something by putting a sex toy up on a shelf casually, like it's a work of modern art.
To be fair, Lelo does put a lot of design work into its toys.
Their design house's acclaimed work has been widely admired since they brought out the Nea pebble vibrator and Mia lipstick vibrator more than a decade ago.
Their trendsetting industrial design has caused more than one enthusiast to put their Lelo toys on casual display, giving them a cachet that many other toys – even the legendary Lovense – don't match and can't.
The Sona 2 Cruise lives up to the same delightful image, with a sleek curved look and sculpted silicone lip that just make it obvious that they're designed to look good as well as feel good.
Sona 2 is known as the "Rolls-Royce of clit suckers," and its luxe price point takes this into account.
Even on markdown, this is not a toy for beginners and it shows in its pedigree and design with three separate colorways to your personal taste (I love the purple, for what it's worth).
It's worth mentioning that Lelo calls its toy a "sonic pulse clitoral massager," which is supposedly different from the suction toys described elsewhere: The sonic pulse "taps," while the suckers suck.
Lelo also says their pulses resonate more deeply. This might be true, but either way it's still quite amazing.
Pros
Luxury construction and multiple colorways give you some fantastic choices.
More patterns available than the first generation
Controls are simple and, mounting entirely on the toy body, intuitive.
Cruise detects a slowing motor and boosts it back up again, acting as if on "cruise control."
Cons
The company that makes it has some ethical complaints against it.
The Cruise might not be the best for higher sensitivities.
Even enhanced, the battery life isn't the best.
Satisfyer Pro 2 Generation 2 Lives Up To Its Name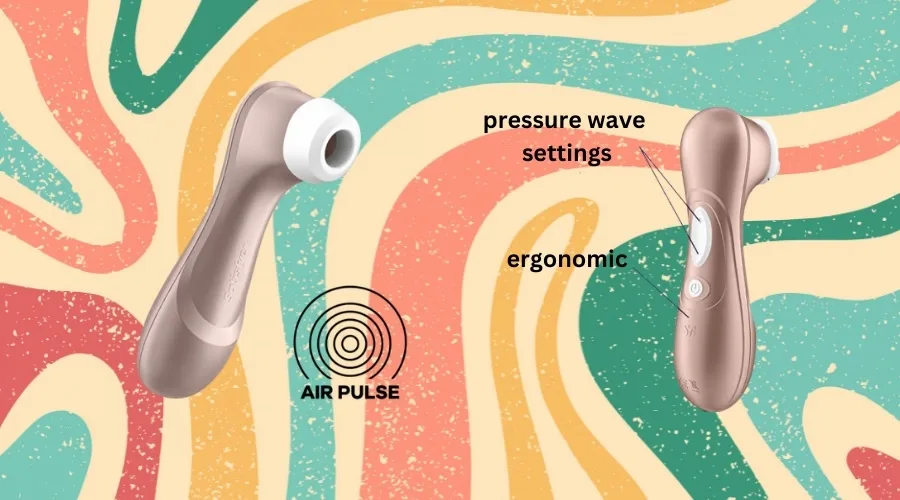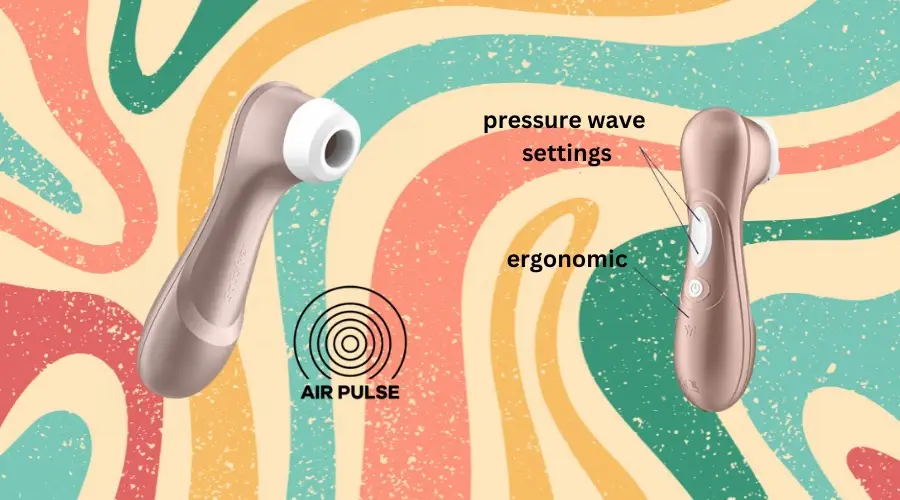 It feels somehow cheap to say that the Satisfyer Pro 2 is satisfying, but at the same time, it's true.
The second major pressure-wave stimulator on the market (now commonly called a clit sucker) besides the segment-defining Womanizer Pro, Satisfyer Pro 2 is another toy that courts the beginner market.
With a convenient button controlling the power and another the intensity (with only one direction: UP), it's as easy to use as you could possibly hope for in a toy that you're going to use with most of your higher function set to "off."
One of the more amusing instructions in the manual indicates, "Do not store the product with depleted batteries.
Regular use ensures the battery will last for a long time." Masturbate often, ladies – it keeps your electronics in good condition!
One of the interesting things about the toy is that its pressure-wave diaphragm uses powerful magnets to manipulate the air – what this means is that you shouldn't put it in your purse next to your wallet and stroking it across your laptop is probably a bad idea.
Did I mention Satisfyer Pro 2 is waterproof? So if you're adventurous with it, into the bath it may go.
You're not in trouble, but your bathtub might be.
It's a great choice for people who are looking for something new – the sonic waves get even bigger and thrashier underwater because, you know, the speed of sound in water is higher, meaning that the waves hit harder and are stronger.
If there are cons, they're related to the basic button controls – there are only two: ON and INCREASE, making this a slightly more awkward toy than you might hope at first.
If you want something with the sensitivity and variety of settings of a Lovense toy, you'll be buying Lovense or We-Vibe products, as they're some of the only toys in this particular type that are built with app interactivity as a primary design goal.
If that's not a problem, for you, though, you may be in luck because this is a serious sex toy in a very beginner-friendly place.
Pros
Waterproof, durable play.
Battery lasts a LONG time, some users report charges lasting years.
A perfectly priced, beginner-tier sex toy.
Strong pulse waves create rapid, fast-cycling orgasms.
The right product at the right place and the right time.
Ships in an anonymous brown box, helpful for people who are squeamish about receiving a sex toy at home.
Cons
Unidirectional control means that if you get it too intense the only thing you can do is turn it off and try again.
Suction can be a little awkward on the lowest settings
Available in one color. If bronze isn't attractive to you, you don't have other options on this toy.
Doesn't come with a storage pouch, which can make it a bit awkward to have lying around the house.
Svakom Pulse Union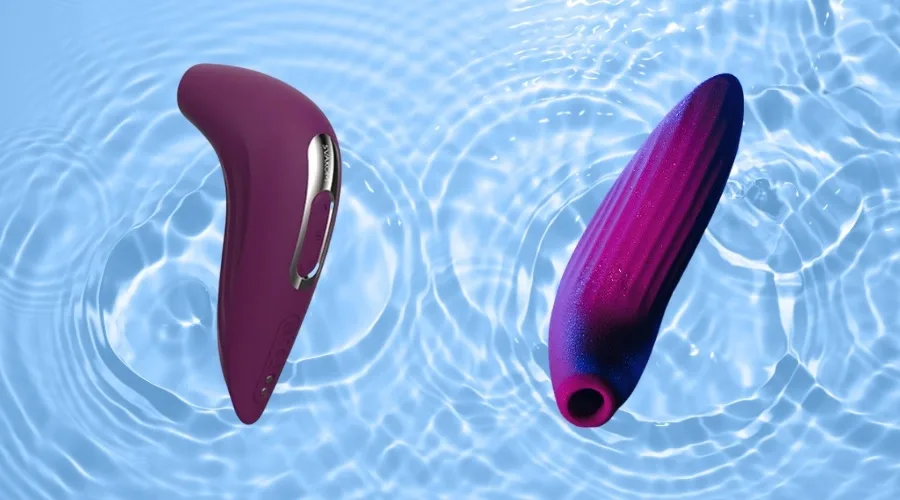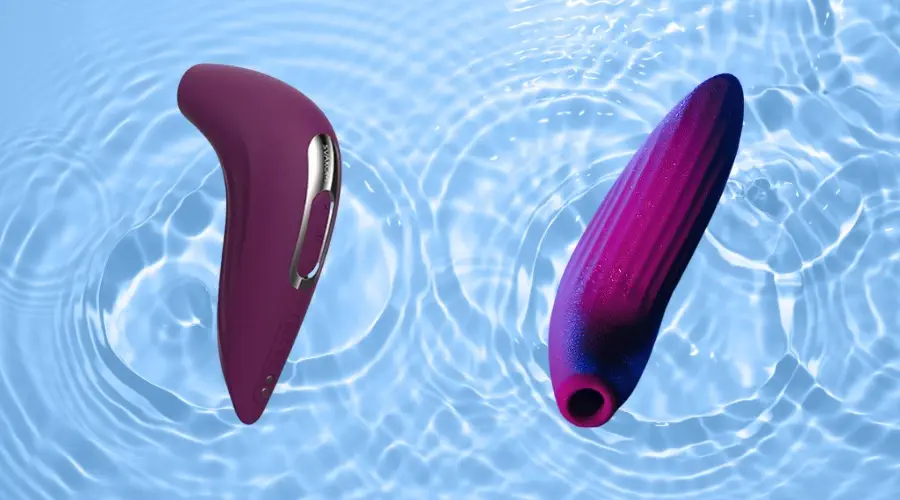 With a larger lip area, the Pulse Union by Svakom is a good fit for transmasc users who have some bottom growth, while the more traditional model is more designed for women.
Besides that niche, Pulse Union has a great customizability through the Svakom app, and a wonderful battery life of over 4 hours.
If this sounds great to you, make sure you're looking this up.
There are only two major drawbacks to this toy design. One is that its handle is not quite as ergonomic as others in its class, creating some potential for hand cramping.
The other is that it's not quite as intense as competing designs, and its highest pulsation level isn't quite what others can reach.
Pros
App compatible, unlike the other Svakom Pulse toys
Long 4-hour battery life gives you amazing sessions
Cons
Hand cramps are a possibility with this one.
Highest intensity not comparable to other toys of this type.
Purchasing Guide
If you're looking for a clit sucker toy, setting yourself up with a price range beforehand will probably set you up for disappointment.
Many of these toys run into the price range of a luxury purchase, making them a hard business case for your average beginner.
Fortunately, not every toy of this type has an unattainable price tag, with Satisfyer and Womanizer leading the pack in that regard.
One of the biggest advantages of sucking toys is the lack of vibration.
Because a sucker doesn't vibrate, it doesn't deaden the area with repeated impact, and you're open to longer, more orgasmic play rather than racing the "clock" of the inevitable desensitization of your clitoris due to getting punched dozens of times a second.
Plus, sucking toys, because they don't vibrate, are also easier to handle for people with limited hand mobility or injuries like carpal tunnel syndrome.
If you're in this category, you will probably benefit from having a toy that uses different ways to stimulate and give you pleasure, while still letting you hold your hand in a relatively neutral position for easier application.
Magic wands can put your wrist into some pretty awkward positions, after all.