Are you looking to buy your first clit suction sex toy? Do you already own a few vibrators and simply want to spice up playtime with a new toy?
Whichever question you answered yes to, the Lovense Tenera might be your next sex toy love story.
It packs many awesome features, but the most exciting is that it's air-based. Read more on that in our comprehensive Lovense Tenera review below.
➡️ Check the current price of the Lovense Tenera
What is Lovense Tenera?
The Lovense Tenera is the first of Lovense's sex toys to feature air-based, clit sucking technology. That means it uses air to provide clit stimulation resulting in intense orgasms during either foreplay or solo play.
It's the perfect toy if you want to reach the Big O without all the rumbling of a regular vibrator. Check out more of what it has to offer: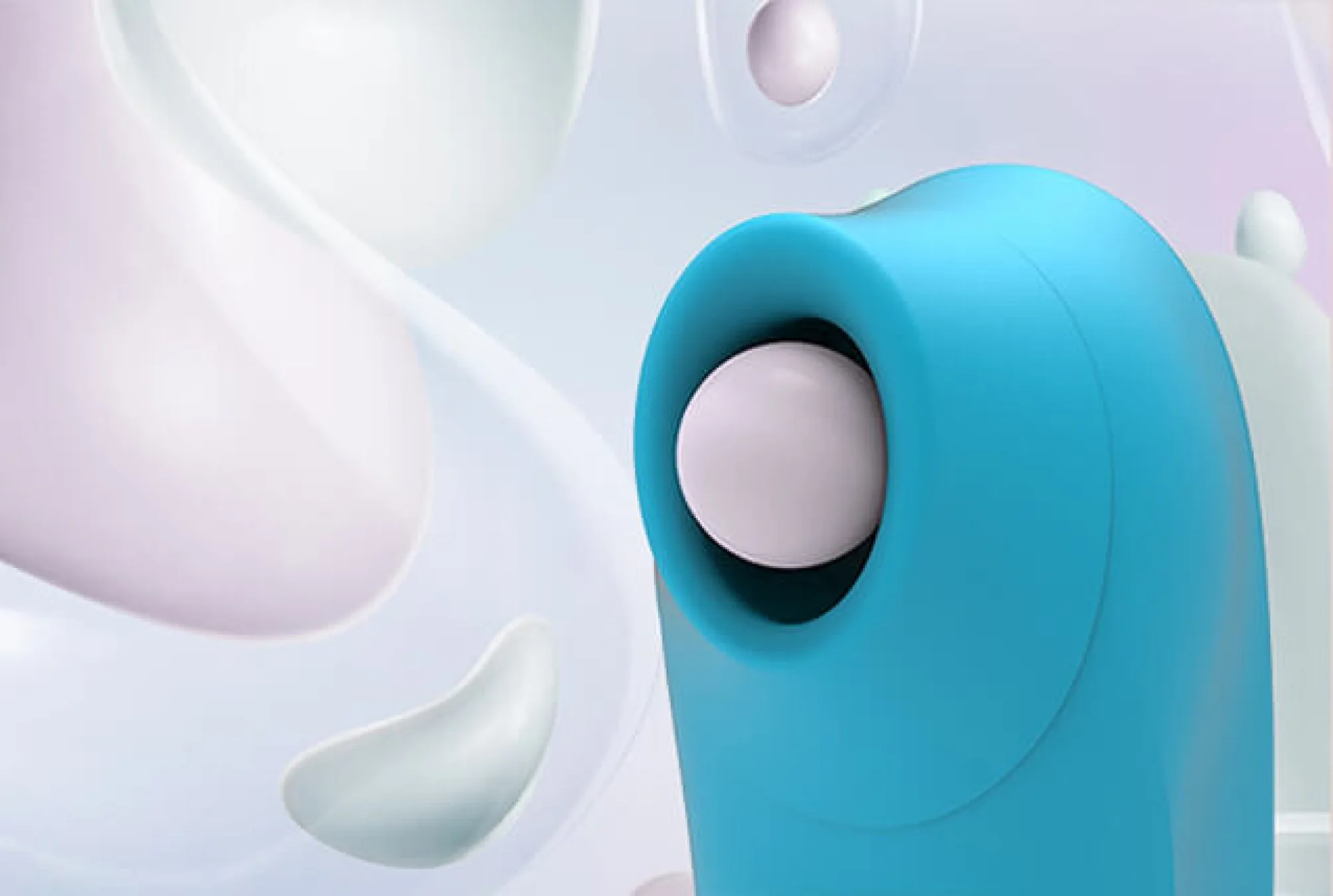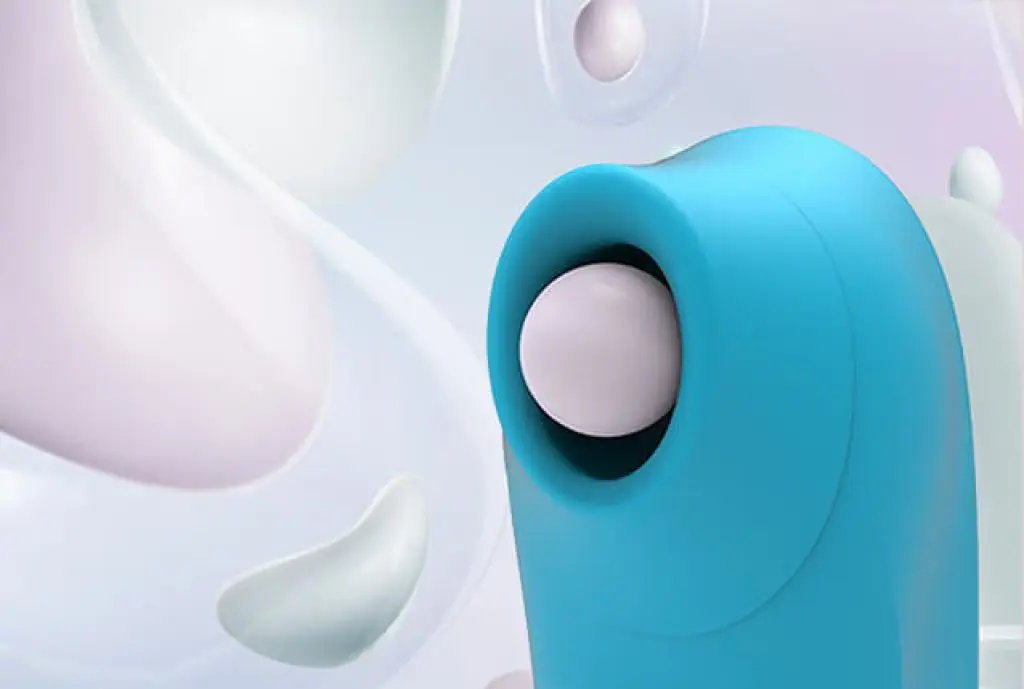 A Discreet and Ergonomic Design
Whether you share an apartment or are always on the go, the Lovense Tenera will keep you cumming without letting everyone into your business. Thanks to the unique oval-shaped mouth design, tapered end, and neutral yet stunning blue color, it will easily pass off as an inhaler to anyone who's not keen enough.
The curved shape also means it will fit in your palm comfortably when you are working it away. While most sex toys her size typically spot a single on/off button, The Tenera gives you two individual buttons, and they are well positioned at the back where you can ergonomically control them.
Additionally, at 44mmx17mmx38mm, it's incredibly compact and can easily slip into your purse or even the man's waist bag.
Still on the design, the Lovesense Tenera features a soft, water-resistant silicone body making cleaning a breeze. It has a 1PX6 water-resistant rating.
Next-Level Satisfaction
Remember the air-based clit sucking mentioned earlier? Well, it doesn't just provide regular clit stimulation. It stimulates your rosebud through up to 5000 air pulses a minute. It has a breathing feature designed to mimic someone's breath on your happy button while its smooth, squishy texture around its mouth feels just like your lover's lips and ensures comfort even when you press it down hard.
The result? It feels just like the real deal. So, if it's been a while since you've had some real head, the Lovesense Tenera might be just what you need.
And as if not impressive enough, it also has a vibrating function and an air pulsing feature meant to mimic sucking and kissing. All these pleasure features take solo play to the next level and make you miss and think of your ex less.
Long Runtime and USB-Rechargeable
Hate it when your vibrator dies in your mid-foreplay? Does your vibrator keep dying mid-session because you keep forgetting to plug it in once you get to O-town? The Lovesense Tenera might make things a little easier.
It is a USB-rechargeable clit sucker designed to provide a whole hour and a half of continuous playtime and only takes 65 minutes to recharge. That creates many possibilities if you enjoy pleasuring and experimenting with yourself or love prolonged foreplay sessions.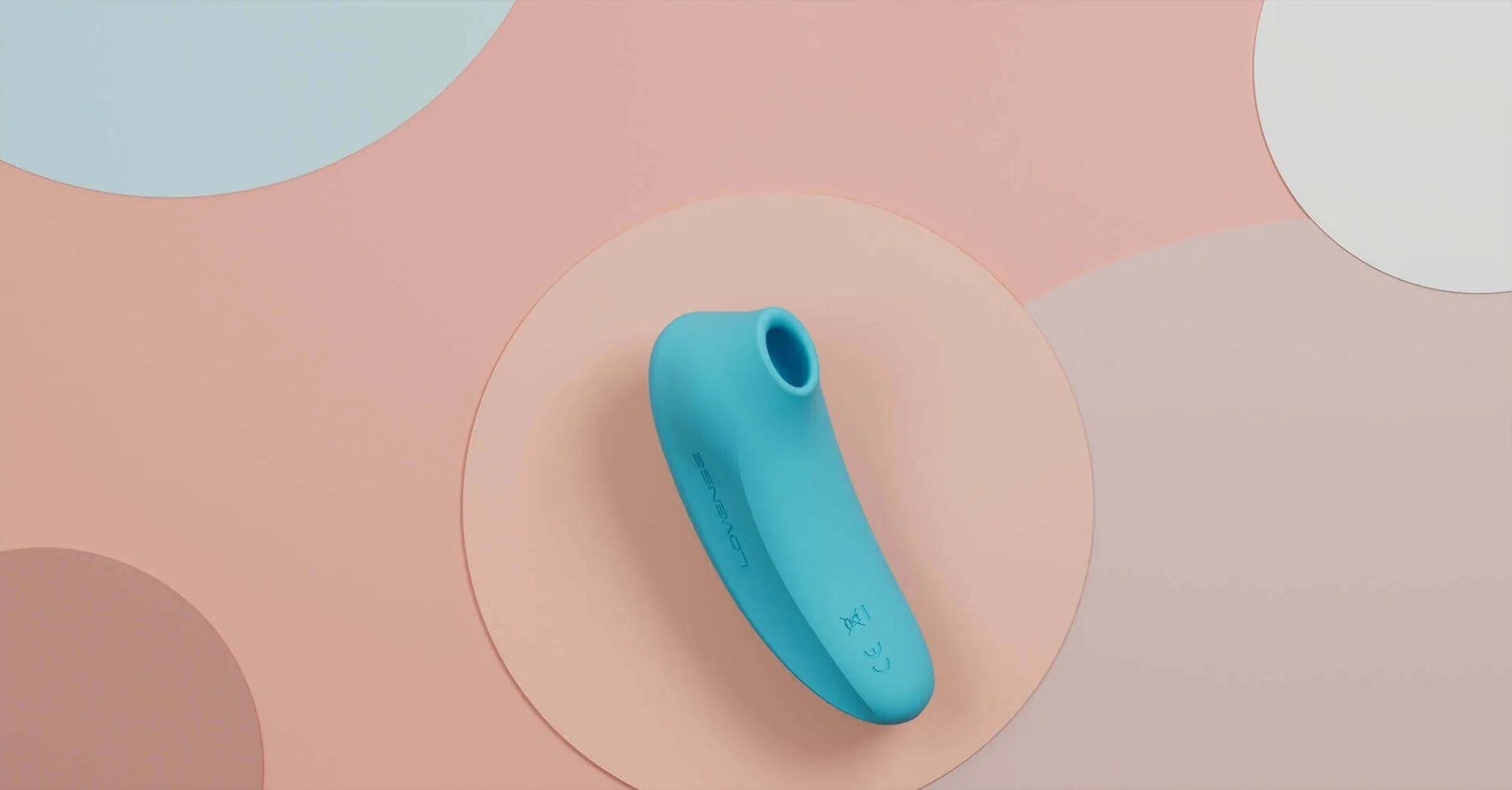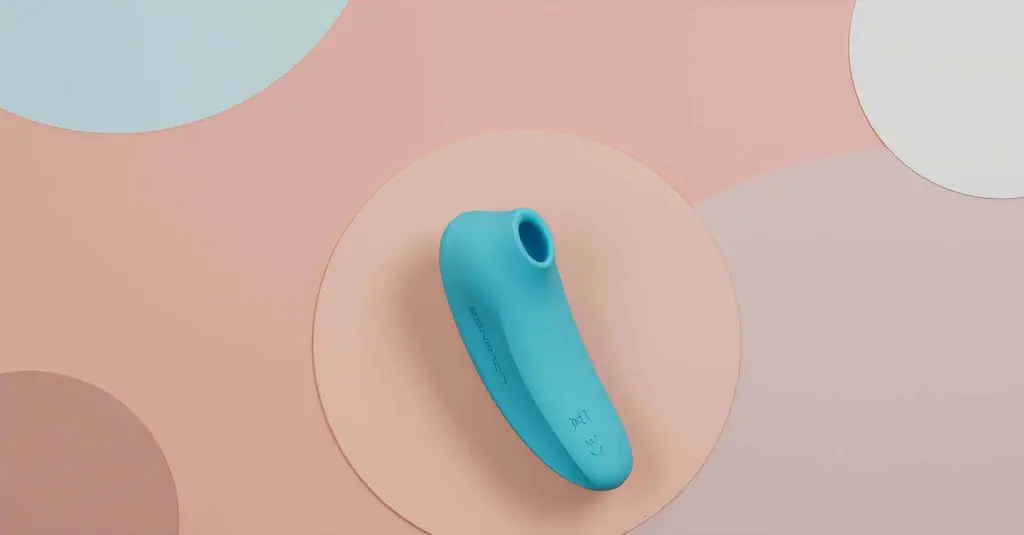 Fantastic Remote App Control Features
Lovense has one of the best sex toy apps on the market, and like every other Lovense product, the Tenera is also compatible with it. As a result, you can fully maximize the awesome features the app packs to take playtime to another level.
It includes three distinct Bluetooth-connected modes; mode one is for self-pleasure which means you can control the intensity yourself.
Mode two and three are perfect if your sex partner is around. Mode two, known as the foreplay mode on the app, lets your partner control the different vibration modes as long as they are within a direct line of sight 30 ft from you.
And if you occasionally enjoy a little public teasing, you'll love the Tenera's compatibility with the Lovense app even more. Why? It also includes the discreet public mode, which lets you hand over the reins of pleasure to your partner while in public.
But what if your sex partner is miles away? Pair the Lovense Tenera with the long-distance feature on Lovense remote app to keep the sexual amber burning.
All you need to do is connect with your partner's phone using the app and let them control the vibrations, breathing, kiss, and sucking features.
Note: You should always be within 3-5 feet from your phone for the long-distance feature to work.
Finally found a pattern that gets you to O-town easily and helps you enjoy sustained orgasms using the Tenera toy? The Lovense app includes a controlled interface that lets you create, save and share patterns.
And if your sex buddy also owns a Tenera, you can sync your toys and patterns to feel each other's movements when you decide to hit O-town. Lovense Tenera also lets you maximize all other fantastic features you'll find on the remote app, such as sound-activated and music-based vibrations.
How Does the Lovense Tenera Work?
Like most sex toys, the Lovense Tenera arrives in a box. Besides the clit sucker, it also ships with a USB charging cable, a user manual, and a pouch for safe storage after use.
It's designed from body-safe materials like silicone and has an IPX6 water-resistant rating for easy cleaning and maintenance. Tenera spots a stunning blue color and boasts an ultra-light, curvy body that perfectly fits in your palm. Two triangular-shaped buttons are immediately at the back, which makes controlling it easier.
The Lovesense Tenera is air-based fun that provides indirect but intense stimulation. Once you position it on your clit, the suction motion begins with gentle kisses from the soft, squishy, silicone lips and then proceeds to wilder (but safe) suction, guaranteed to take you to cloud 9.
While the suction action is ongoing, you'll feel Tenera send out gentle air pulses that mimic erotic breath sensations on your vulva. This not only makes the experience feel realistic, but it also delivers the most intense orgasms you'll experience.
Be sure to pair it up with the Lovense app to explore more patterns, get off to your favorite playlist, save the vibration patterns you like or even play around with your long-distance lover.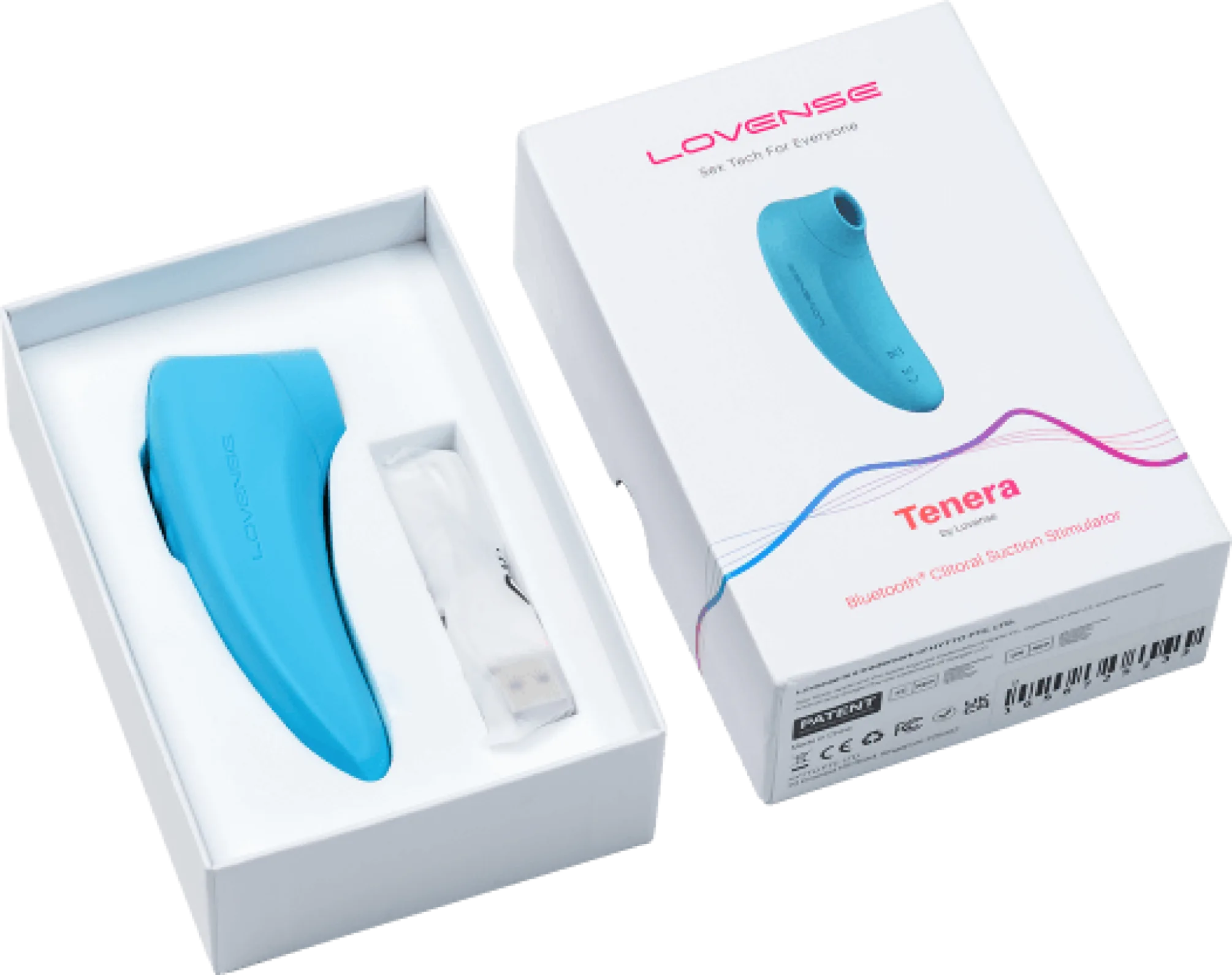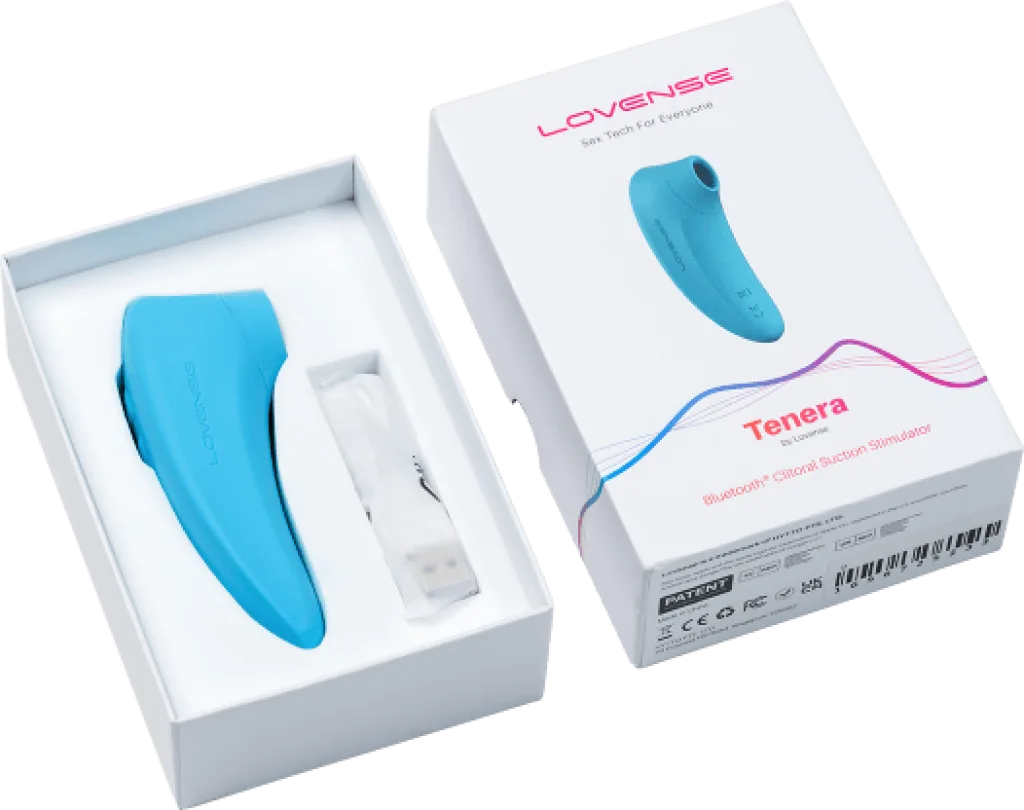 Frequently Asked Questions About the Lovense Tenera
Here are some of the commonly asked questions about the Lovense Tenera.
1. How do you properly clean the Lovense Tenera sex toy?
Cleaning Tenera is a hassle-free endeavor thanks to its soft, IPX6-rated silicone body. You only need to gently clean it with a mild water and soap solution and properly rinse it to ensure it is safe and bacteria-free for your next trip to O-town. Note that Lovense Tenera is water-resistant, not waterproof.
So, don't submerge it in water, and be careful not to let water drip inside the charging port.
2. How loud is Tenera?
It's always awkward when someone hears you masturbate. Luckily, you can now hit O-town even with thin walls or your roommates right in the next room because Tenera isn't just compact; it is also pretty silent.
3. What makes Tenera different from other Lovense sex toys?
Lovense has many fantastic sex toys, but the Tenera is the best pick. This is because it's the first of the brand's sex toys to feature air-based pleasure technology. So, instead of vibrations, it uses gentle bursts or pulses of air to stimulate the clit.
Also, unlike other Lovense sex toys, or standard vibrators on the market, Lovense Tenera provides deeper, more intense stimulation and orgasms because it stimulates the entire clitoral structure instead of just the tip.
4. Can the Lovense Tenera go in the water?
Sadly, no. It is only water-resistant and not waterproof. Tenera has an IPX6 water-resistance rating. That means it can take up high pressure or heavy jets of water like a champ but won't survive a minute submerged in water since it'll damage the charging port.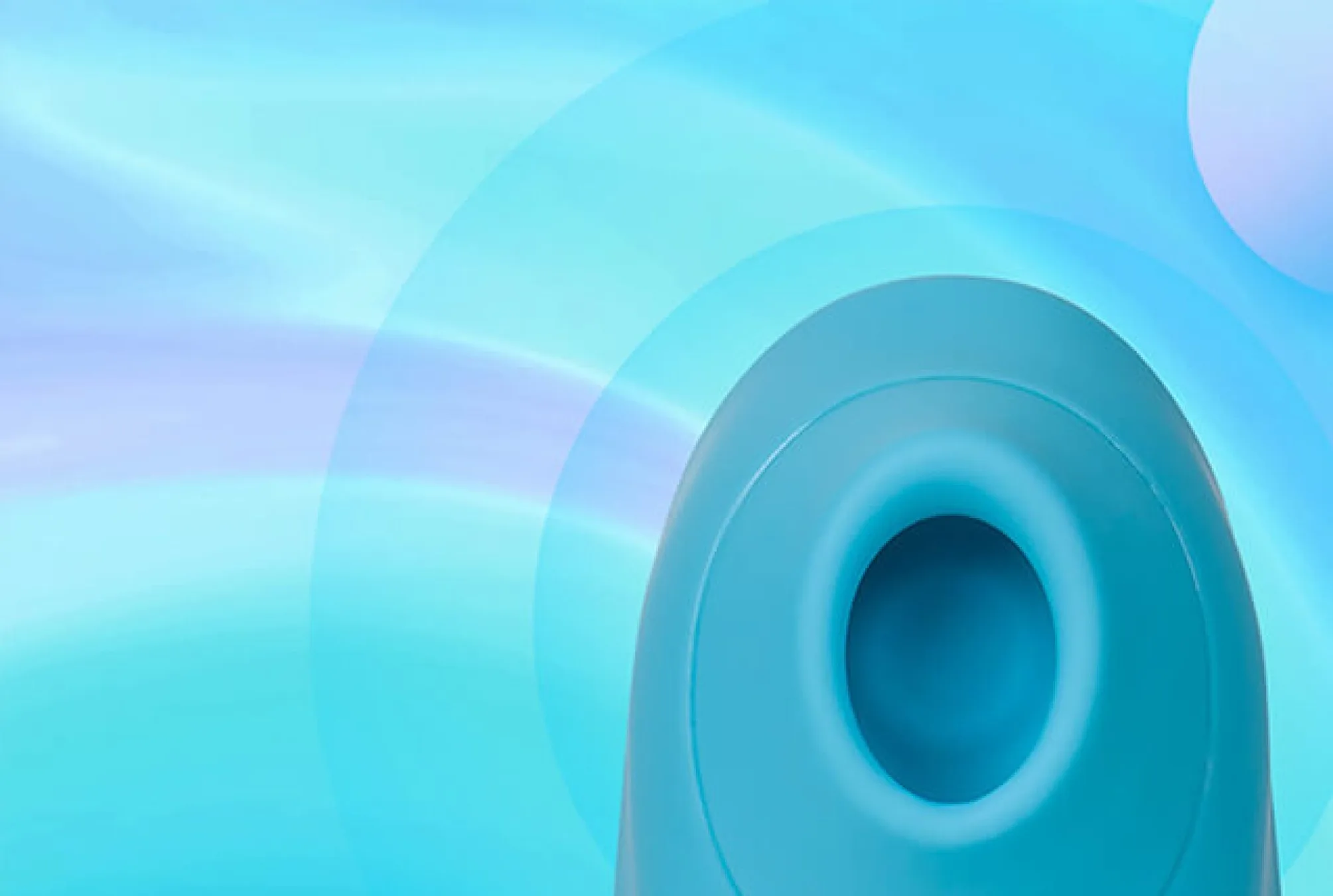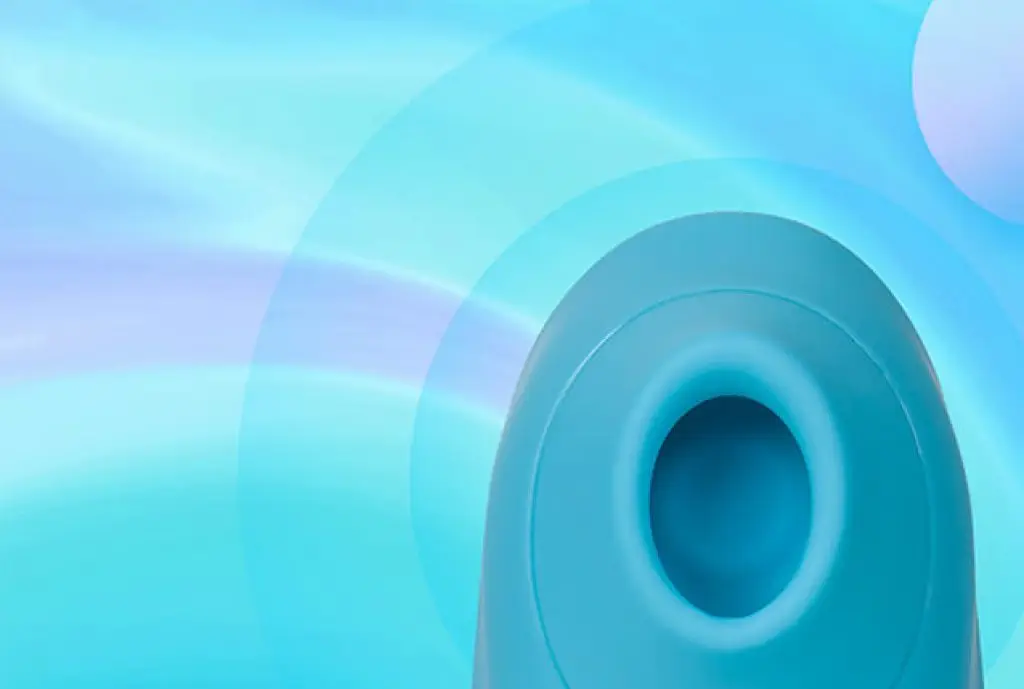 5. Does the Lovense Tenera have a warranty?
Yes, Lovense offers you a year-long warranty.
6. What kind of lube should I use with the Lovense Tenera?
Like most Lovense sex toys, Tenera is compatible with various lubricants, but it's best to stick to a water-based one.
Water-based lubes provide more lubrication, meaning you won't need to re-apply mid-sesh (always a bummer). Additionally, a water-based lube won't stain your sheets, and more importantly, it is kinder to your vagina than other lubes because it has fewer chemicals.
7. How do I use Lovense Tenera?
If this is the first time you are buying a sex toy or a clit sucker, welcome to the magical world of intense orgasms. Things will never be the same again for you.
When using the Lovense Tenera the first time, test out the modes available, from vibrating to kissing and sucking on your hand or inner thigh. You may even test it out over your underwear. This will help you acquaint yourself with how to hold it, where to press it, and even get you in the loop of the sensations to expect.
And while using it on you, ensure you start and maintain short, gentle pumps for the first few minutes before extending your vibrations further. Pay attention to how you position it on your clit as well, and if you are adventurous, don't hesitate to incorporate other toys or play with your partner.
And if you notice any discomfort, stop and read through these tips again because they should provide pleasure, not hurt.
8. Will the Lovense Tenera numb or desensitize me after play?
Most vibrators will leave you feeling numb or desensitized after solo play, especially if you are at it for a long time (say 20 minutes or more), but not the Lovense Tenera.
As an air-based clit sucker, this cute sex toy does the opposite. It increases clit sensitivity by increasing blood flow, making you arrive at orgasms quicker and more intensely.
Also, unlike a vibrator, it does not rub the clit. It instead delivers short bursts of air with a little bit of suction (kind of like light oral kissing or licking but with a bit of pressure), providing what is famously known as a no-touch orgasm. So, no, Tenera won't leave you feeling numb.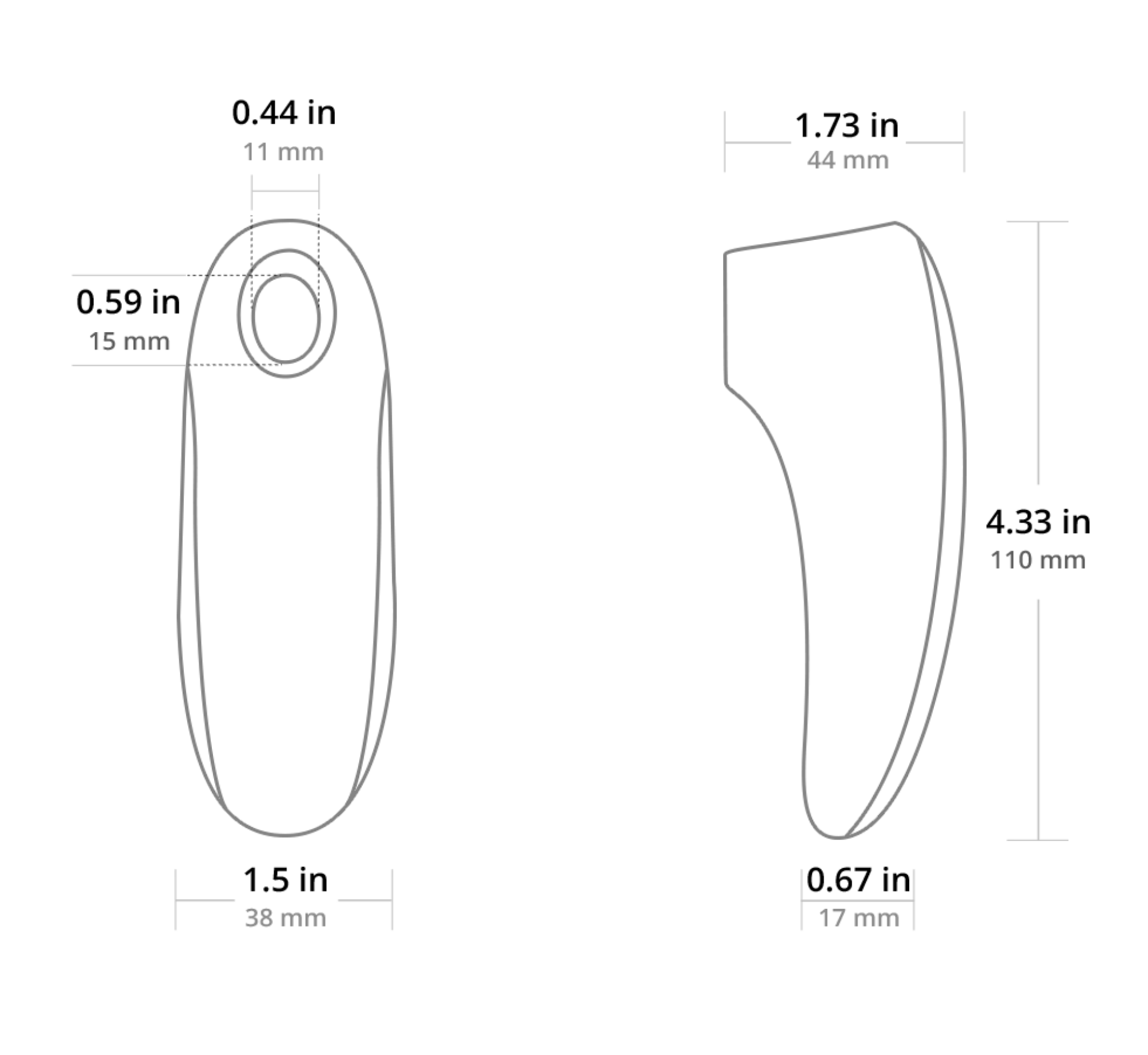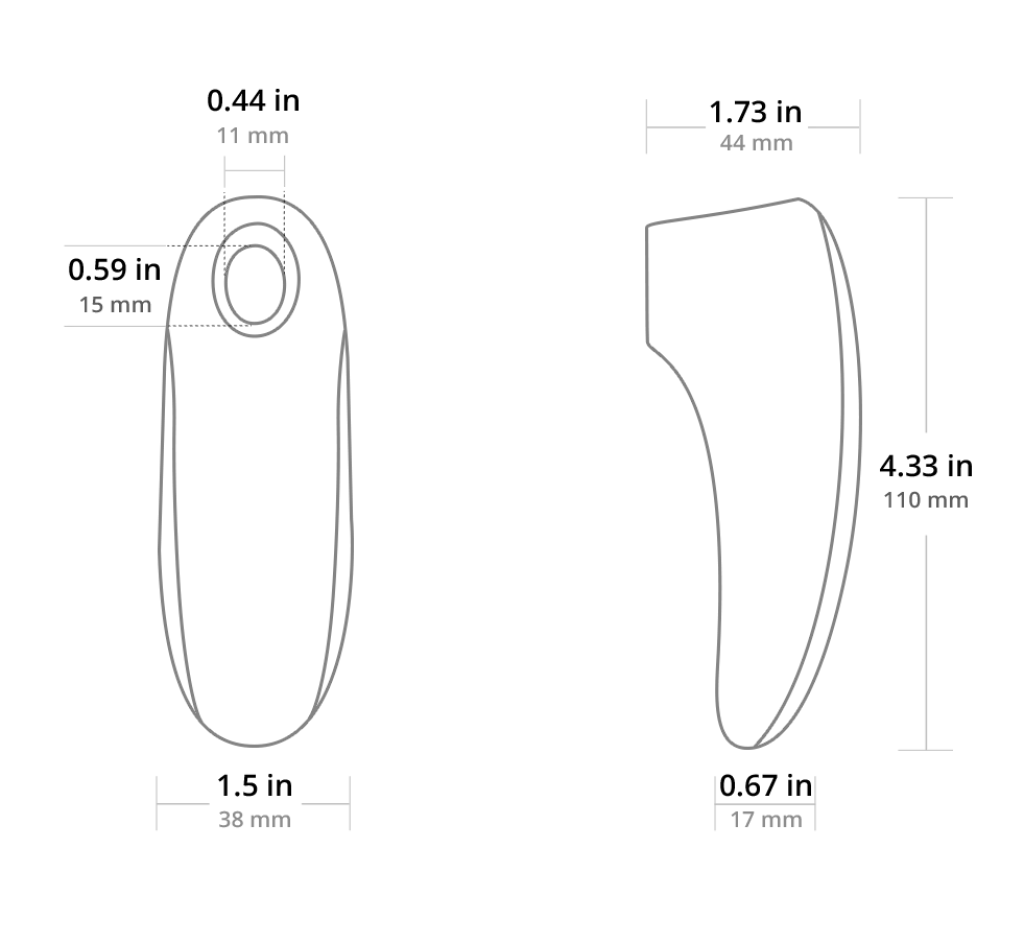 9. Is the Lovense Tenera ideal for beginners?
Yes. It's one of the best options for beginners because it provides indirect stimulation instead of the heavily-friction-based stimulation of a regular vibrator.
10. How do I know it's time to replace the Lovense Tenera?
Lovense is renowned for its high-quality sex toys, and Tenera is no exception. It is made of body-safe silicone with some ABS plastic parts meaning it will be your orgasm companion for quite a long time. However, as with every other sex toy, it is subject to wear and tear, and when you notice damage, bumps, cracks, or tears to the soft, silicone layer it spots, it's time to replace it.
11. Are there more sizes or colors?
The Lovense Tenera is one of Lovense's newest babies on the block. As a result, there are no alternative sizes or colors.
Pros and Cons of Lovense Tenera
The Lovense Tenera is fantastic, but as with everything else, it has its share of downsides. We'll start with the fantastic features it offers first:
Discreet yet ergonomic design
Compact and travel-friendly
It's an air-based sex toy capable of delivering up to 5000 air pulses for intense, fulfilling, no-touch orgasms
Offers multiple self-play features; suction, breathing, and pulsing
It features body-safe materials
Tenera has a soft, squishy mouth texture guaranteed to remain comfortable even when you press it down hard
Satisfactory battery runtime
Remote app compatibility
Water resistant
Cons
We couldn't find many downsides to the Lovense Tenera, which is a good thing. However, we did find the following less appealing:
Limited color options
It's only splash-proof 
Doesn't have many settings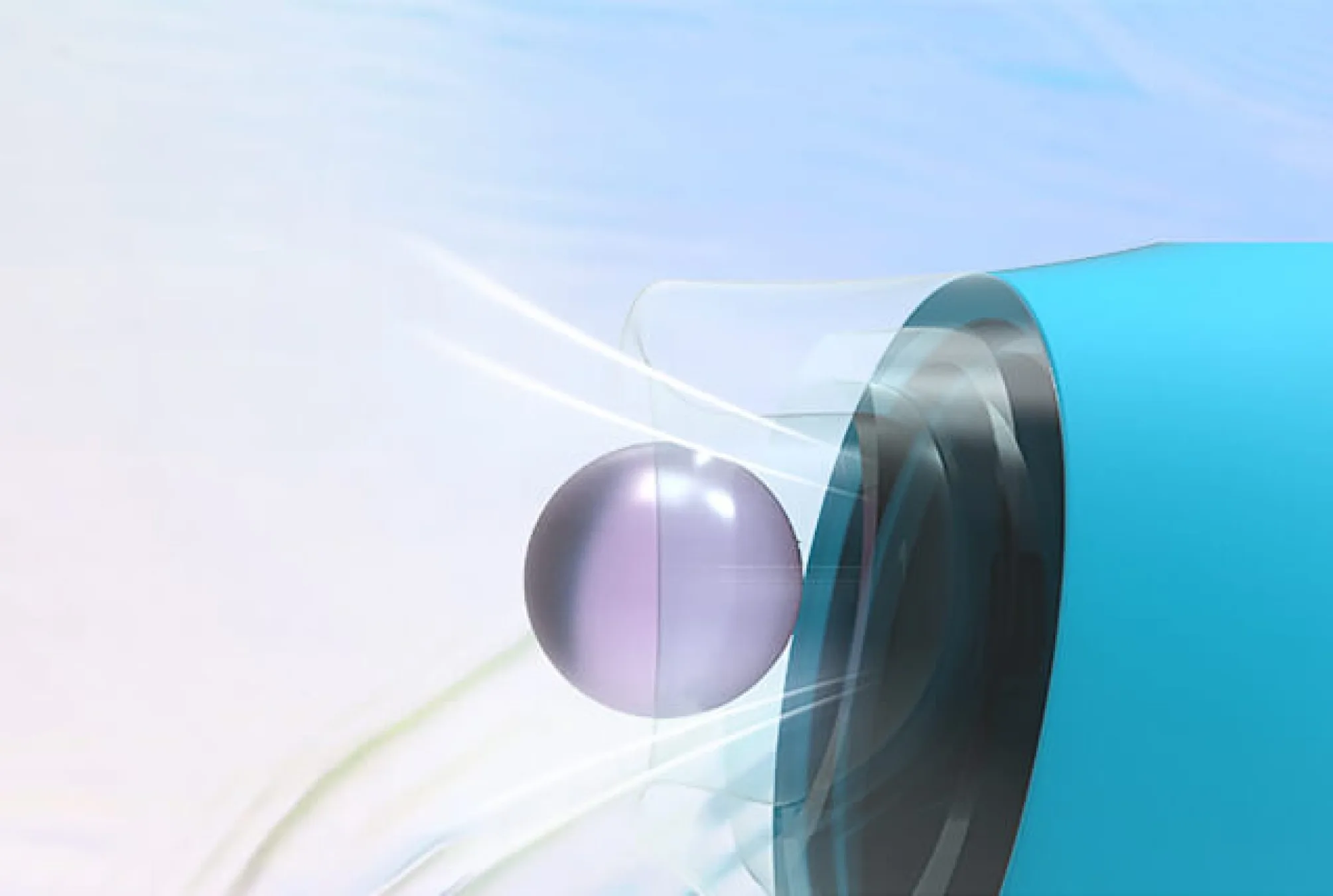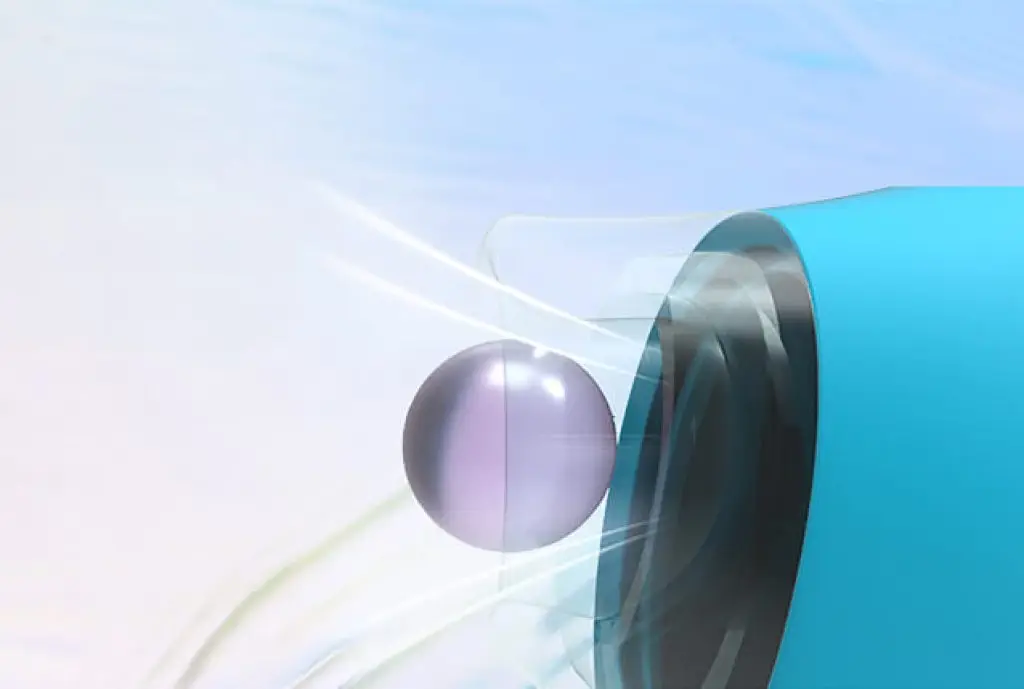 Verdict
Regular vibrators get the job done, but if you want to hit O-town without all the rumbling and rubbing from one, the Lovense Tenera clit sucker is an excellent buy.
This compact baby provides suction, breathing, and pulsing. Consequently, it doesn't just make you cum; it gets you to climax in the most realistic way possible.
Worry not about it hurting you because the silicone mouth is squidgy and will compress when pressed. You also shouldn't stress about it slipping from your hands because it fits in your palm just right. The two buttons immediately at the back of its mouth help provide a better grip.
You also get an hour and more of playtime. Even better, the Lovense Tenera is compatible with the Lovense remote app, greatly expanding pleasure possibilities since you can even have your partner toy around with your patterns regardless of where they might be.
So, while we found the lack of waterproofing, limited color selections, and intensity settings wanting, the Lovense Tenera is a sex toy worth the money. Click the link to buy one.