Have you ever wanted to bring your most intimate, exciting – and even forbidden – fantasies to life?
With 3DXChat, you can make your wildest fantasies a reality – well, kind of.
If you've ever thought about taking dating sites or singles chat sessions to a higher, more intimate level, this platform is an exciting way to do it.
In this interactive mix between an erotic simulator, singles dating platform, and RPG video game, 3DXChat delivers a way for those of all sexual preferences to exist in an exploratory, self-containing, erotic universe.
What Is 3DXChat?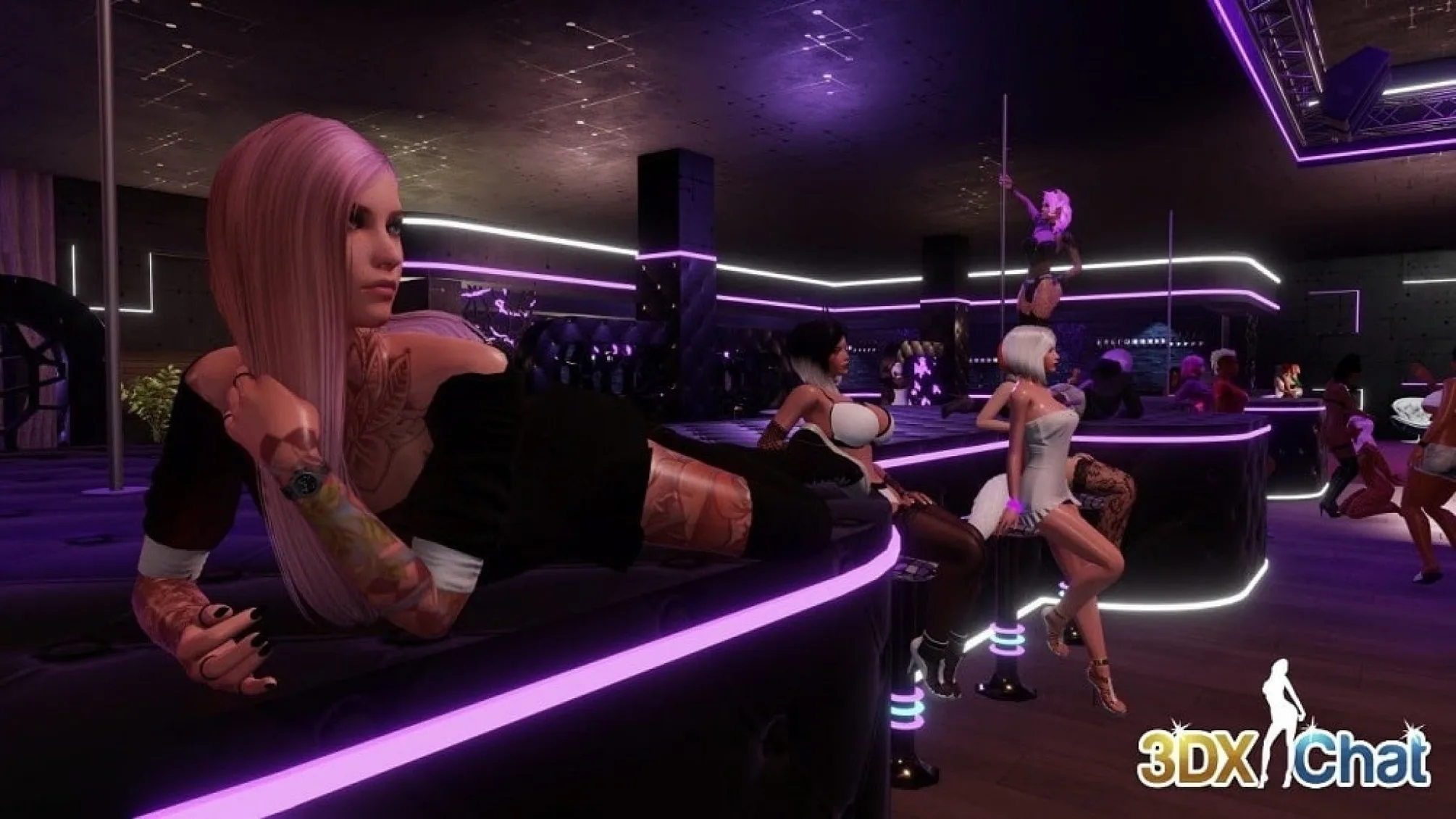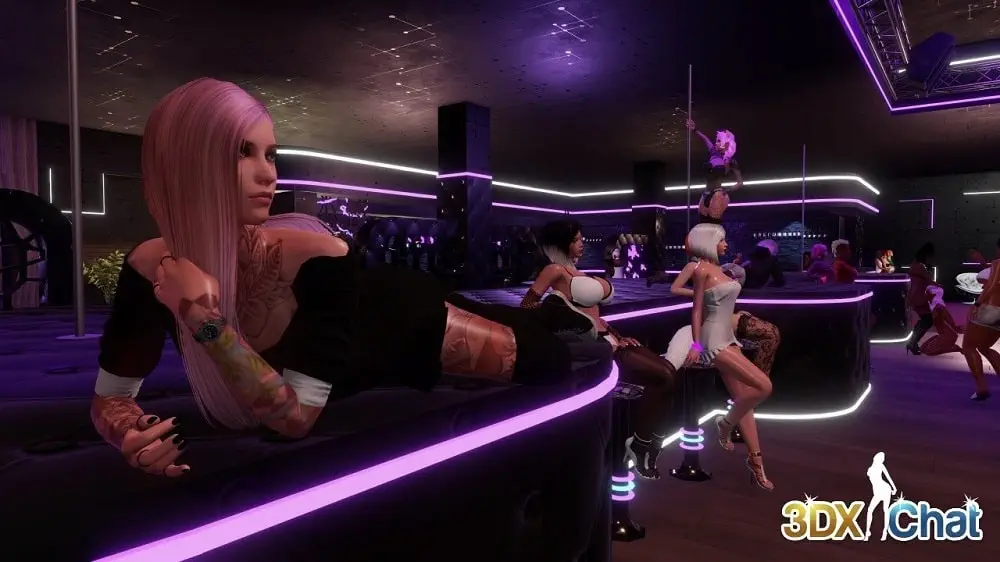 The PC-based interactive experience 3DXChat allows users to design a totally anatomically perfect avatar—basically the perfectly sexualized version of themselves—and then enter and engage with an ultra-realistic 3D world.
Spinning records at raves, chilling on a jumbo yacht, taking long walks at the shore, creating your home or apartment, and, most importantly, engaging in sexually realistic encounters with other players' avatars are just some of the many activities available to players.
Sorry Mac and Apple users – it's only available on the Windows platform.
3DXChat isn't exactly new – but this is the newest rendition of the platform. This version features the robust World Editor, compatibility with VR headsets, and interactive sex toys and strokes.
The most prominent upgrade is the new engine 3DXChat 2.0, which includes numerous stunning visual enhancements and effects.
What Is So Amazing About 3DXChat 2.0?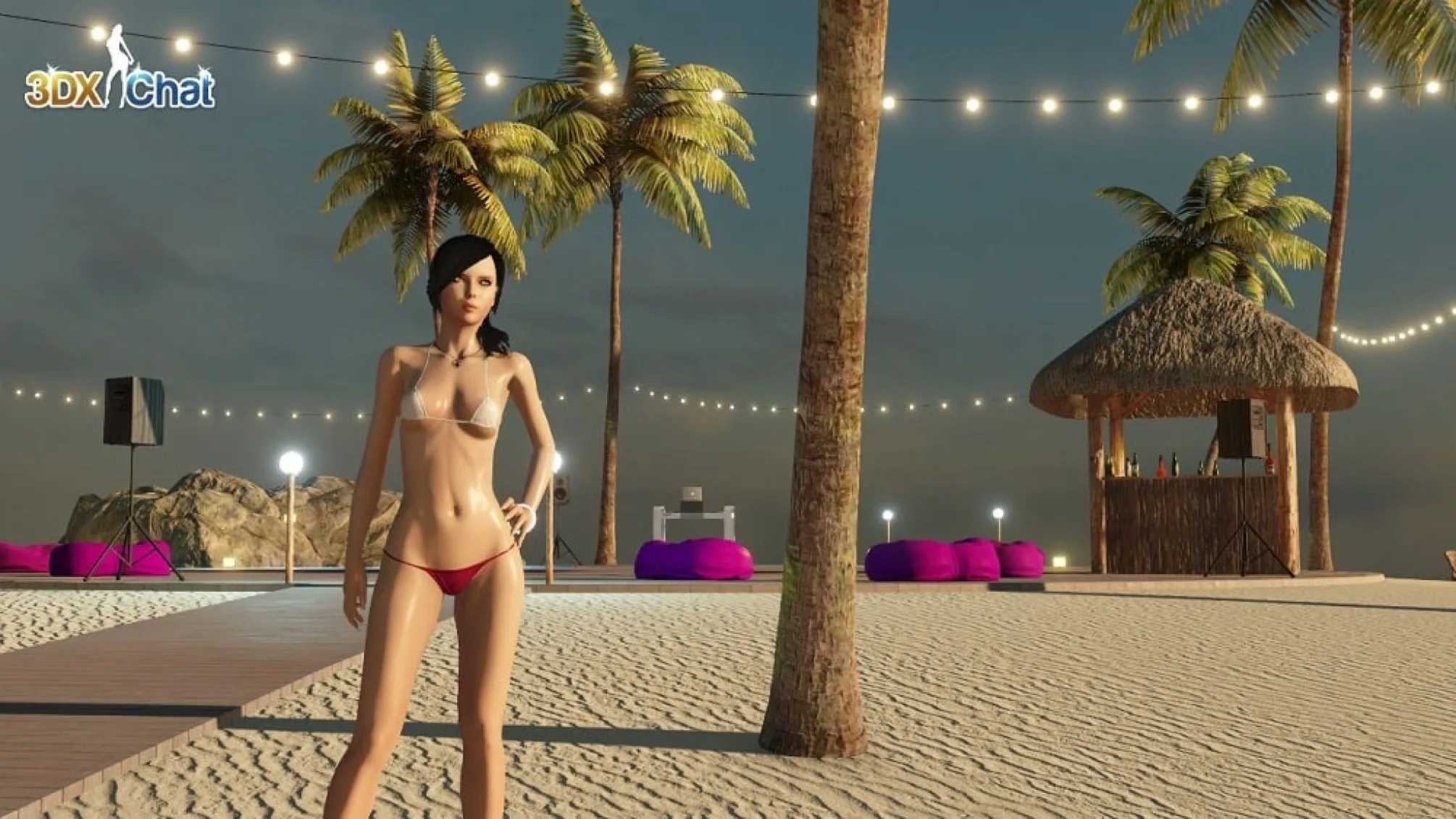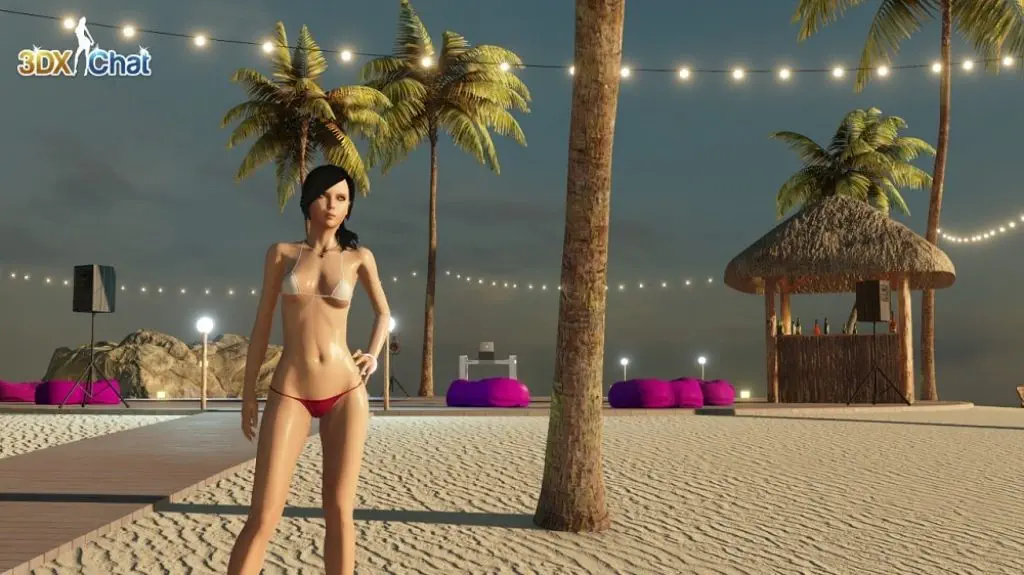 Next-generation, physically-based graphics rendering have been optimized, and the effects in this 3D sex game seem like they belong in a Hollywood blockbuster.
The game's colors have also been enhanced with a new setting that allows players to maximize their intensity and brilliance.
Along the way, the game's creators managed to pique the interest of many longtime followers of the genre with progressively more realistic updates and erotic play options.
The dedication to visuals and constant development has always been one of the best features of this game/platform.
More realistic water effects and the ability to change the time of day independently of other users are just two examples of how the latest updates to 3DXChat have improved its immersive atmosphere.
These are the things that make a good RPG or virtual reality experience a great one – it's all in the little details.
With the use of the game's Graphical User Interface (GUI), players may freely navigate the world, adjust the visual settings on the fly, and even unclothe their characters with the press of a button.
The 3DXChat Universe Features and Gameplay
Creating Your Character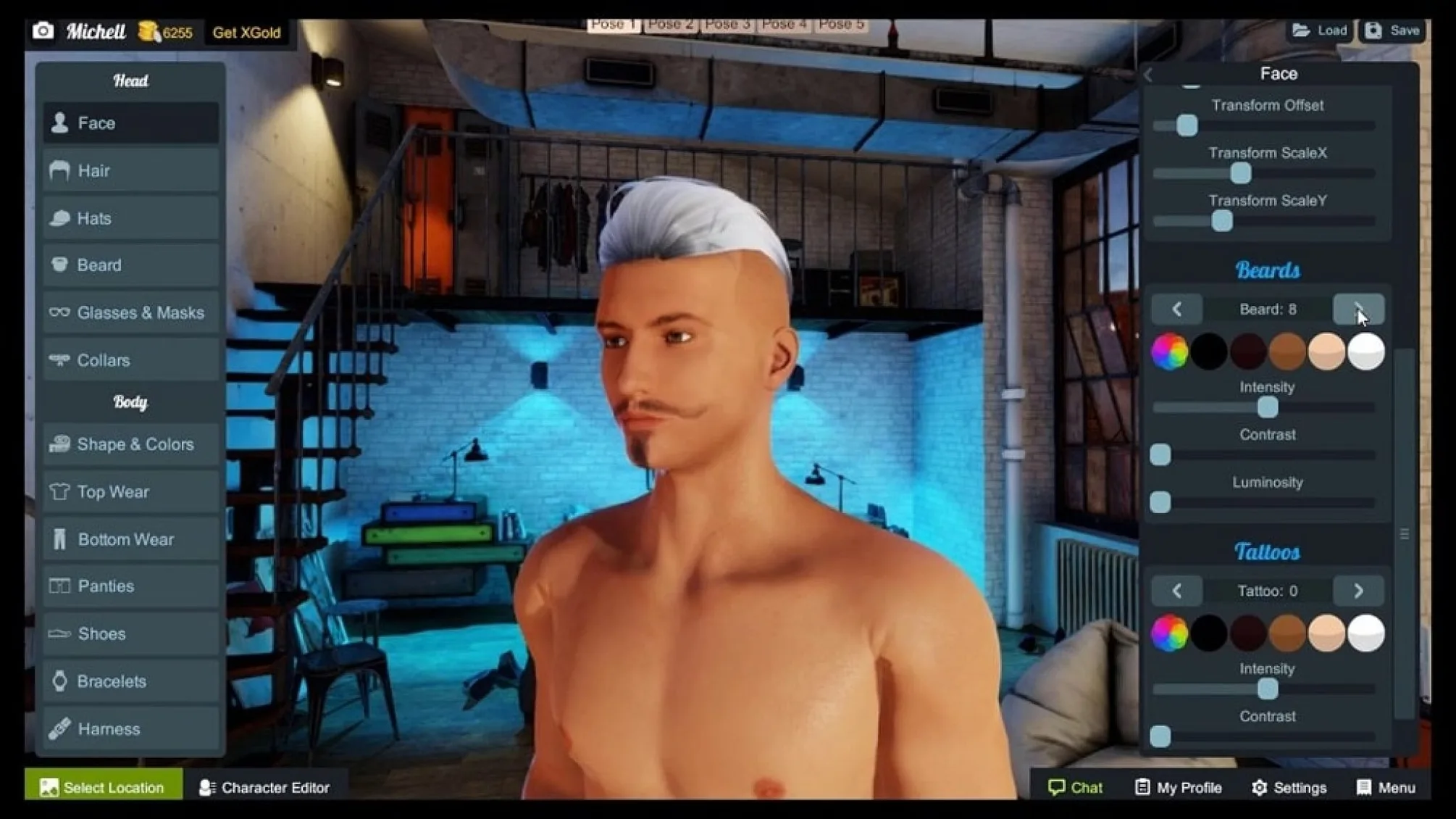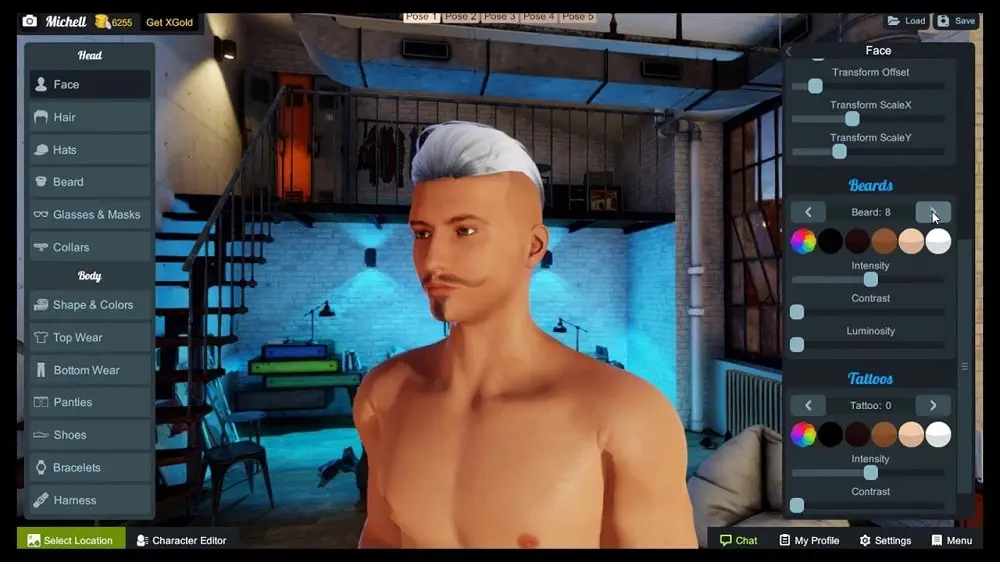 Don't be fooled – this game is more than just a pretty face (pun intended).
The fun begins once you sign up and design an avatar with a wide variety of customizable features from complexion to eye color.
You may even pick your gender and sexual orientation from a list that includes male, female, and trans.
A wide variety of sexually suggestive garments and accessories are at your disposal, making this an exciting and arousing.
3DXChat is exactly what it claims to be: a multiplayer sex game, with a sizable and rapidly expanding user base.
It's difficult to play the game without participating in some sort of sexual or emotional relationship – after all, that's what it's designed for, right?
In doing so, you'll unlock the ability to engage in a wide variety of sensual actions together in any of the game's various settings.
Your own cozy abode is one of the many places where the magic happens.
Crafting Your World and Dwelling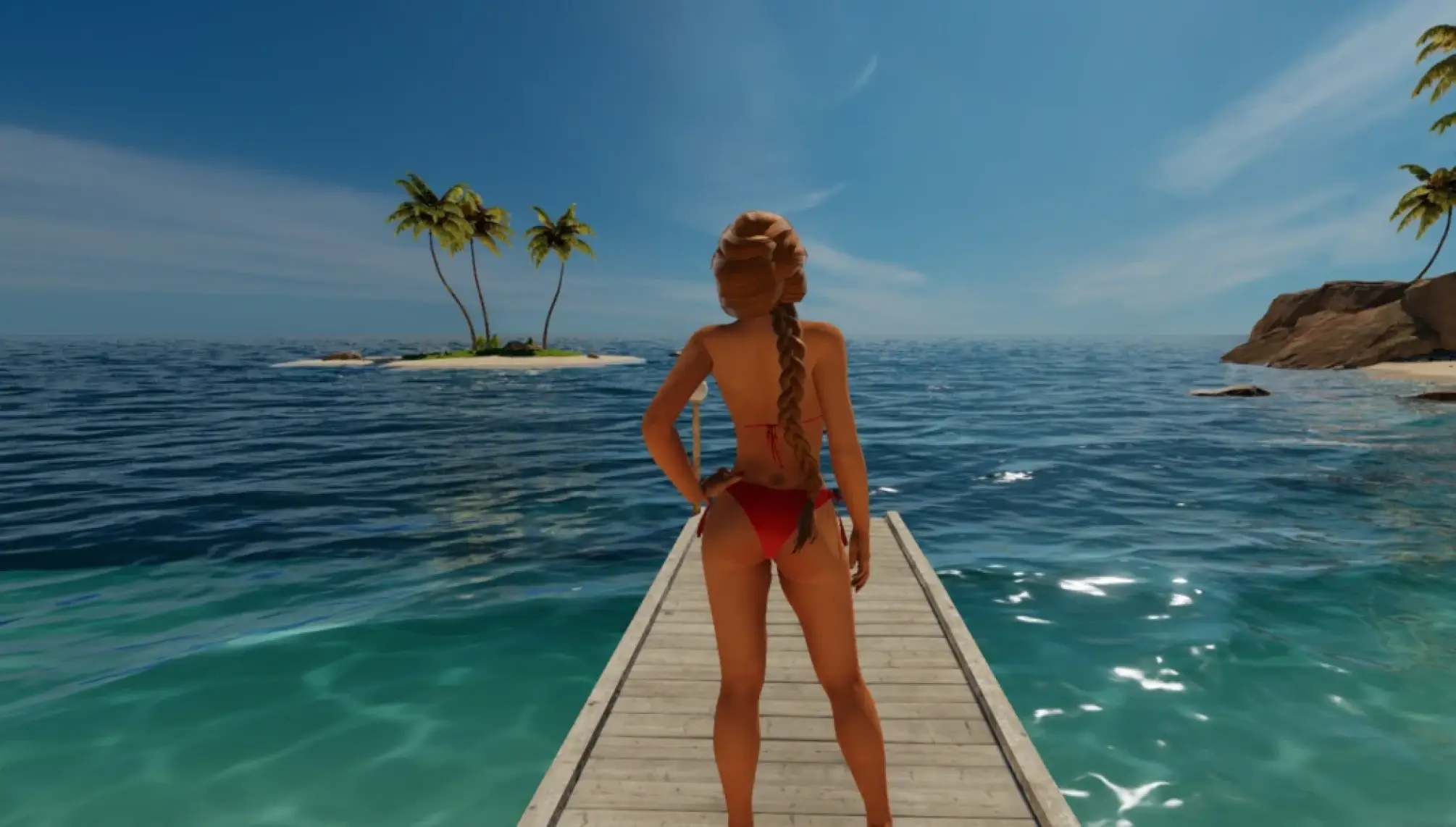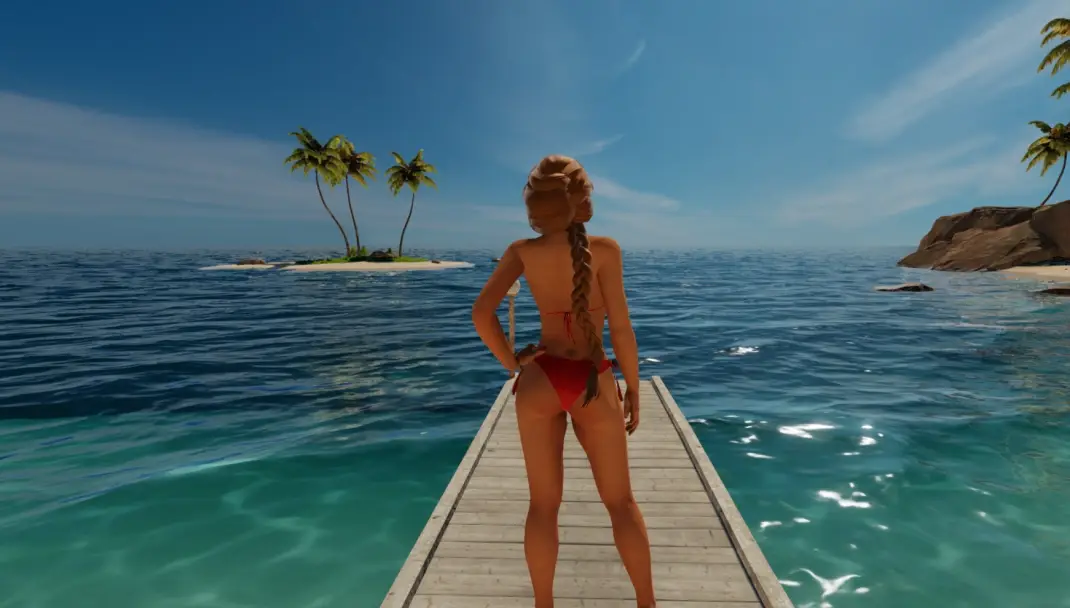 You've finally finished designing your hot online persona, and it's time to decide where in cyberspace you want to spend your time.
Depending on your preference, you can furnish and decorate either of the two private apartments in 3DXChat's adult chat room.
Apartments can be given names and made public so that other players with similar sexual interests can find them and join.
You can have public sex in one of seven designated areas, including the beaches and boats we mentioned earlier.
Finding a cyber sex partner is pretty straightforward, usually taking place with very little effort.
User-generated content can also be a lot of fun and is a great place to go if you have particular erotic tastes.
In some cases, only female, male, or transgender characters are allowed, catering to a users' sexual orientation.
To enter a new virtual place, one need only bring up a list and choose the desired area. This magically transports you to that area of the universe.
Optimizing Your Universe Through Editing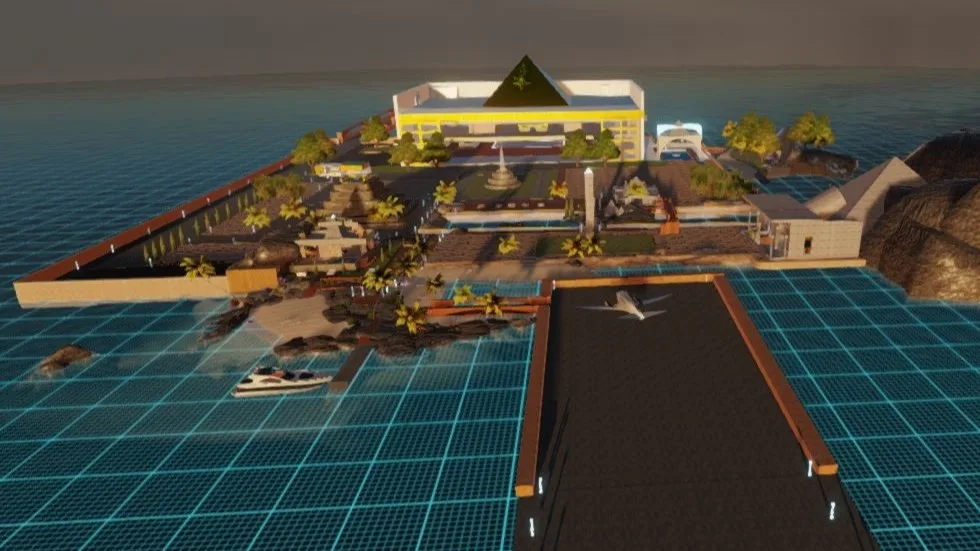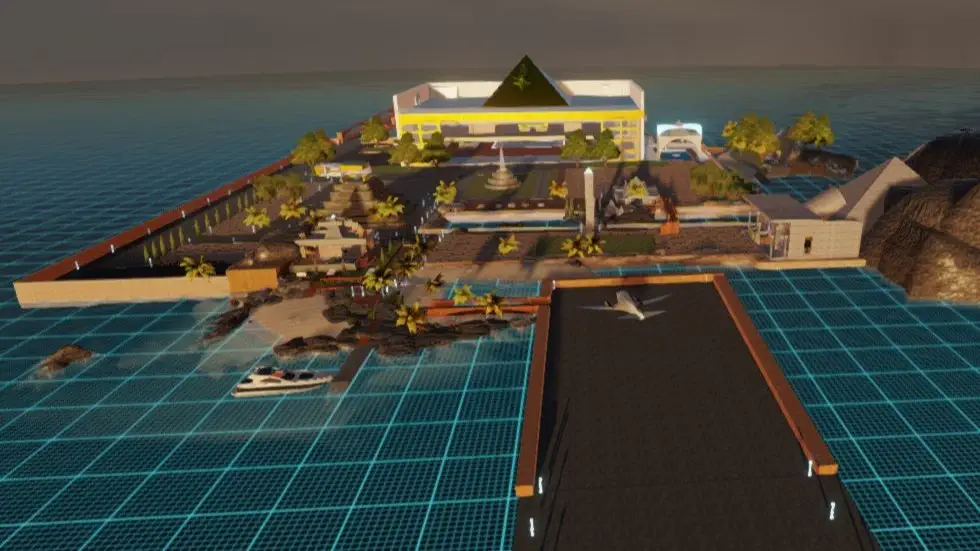 In 2017, the game celebrated its fifth anniversary by releasing a feature known as "World Editor."
Scalable fundamental forms like cubes, spheres, and cylinders let users to "create constructions and worlds of infinite complexity and style."
Several gamers with expertise in 3D environment design have added additional areas after this update's release.
Out of all the features available, the World Editor seems to be the most interesting. Create your ideal environment and live out your wildest thoughts in any given space and time.
This only lends to the overall customization of the gameplay as a whole.
Players of the game are constantly expanding the available environments by building additional clubs, homes, islands, villages, and more using the game's World Editor.
Those that venture to new areas created with the World Editor will notice a significant increase in their frame rates.
New tools, material applications as building blocks, unique fire and smoke effects, and compatibility with legacy user rooms are just some of the features available in the 3DXChat World Editor.
The Awkward Conversation: Initiating Virtual Sex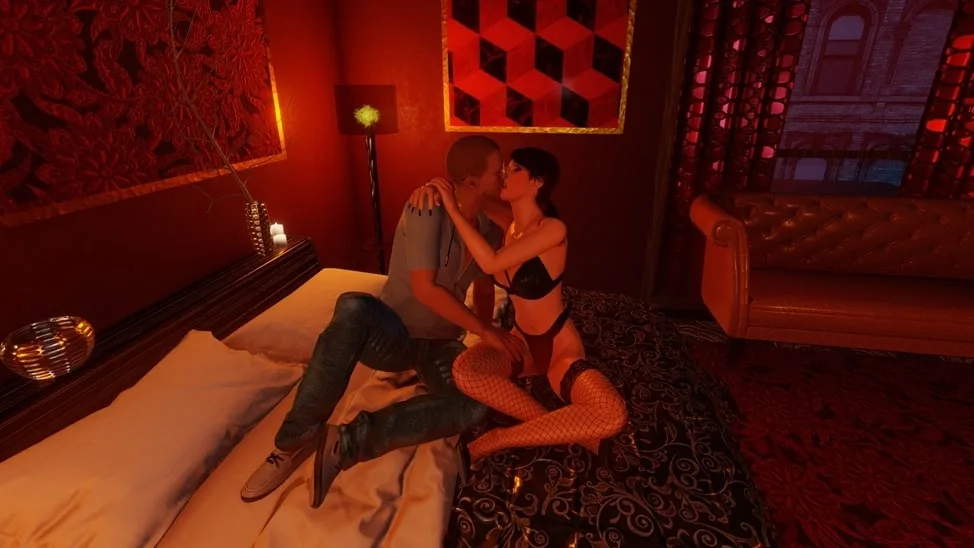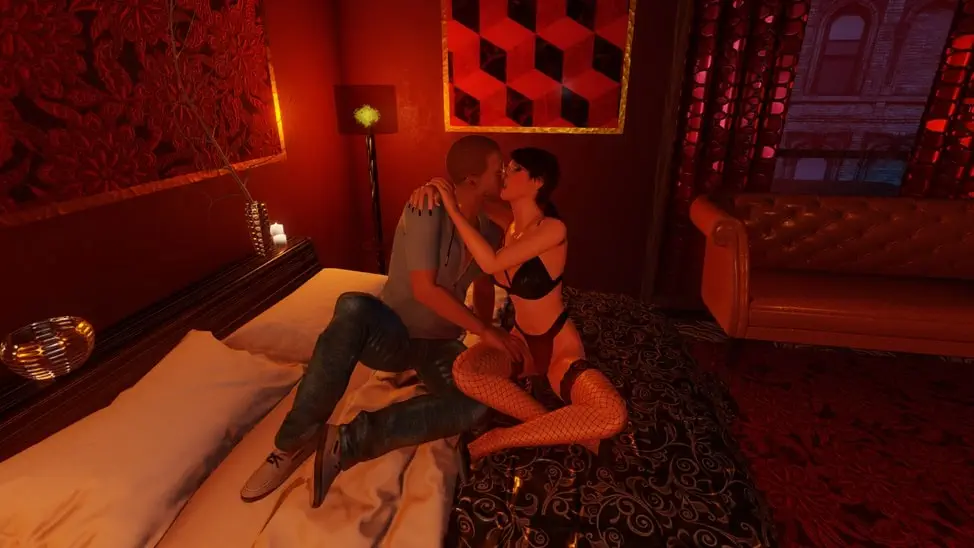 Thanks to the game's immense popularity, there are usually no less than 100 players logged on – even during what's considered a slowdown.
Weekends see a huge traffic spike, drawing English speakers from not just America, but all four corners of the globe.
Click on a player's name to check out their profile and see if your interests align with theirs. Finding other gamers for a discussion is easy.
Depending on where you go, there will be a plethora of other avatars to interact with.
Both the universal 3DXChat chat room for all players and a location-specific chat room according to your avatar's physical location are visible.
If you find a hottie, you may choose to either send them a private message or spend XGold on a virtual present for them.
If you want to avoid having to make the first move all the time, it's in your best interest to fill up your profile completely so other players will be attracted to you (Lingo from virtually every dating application or match-making website – but it's true).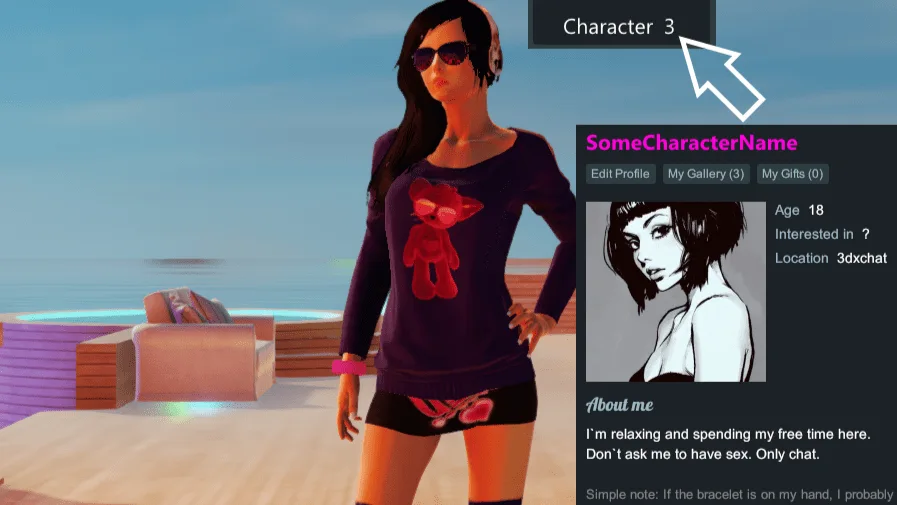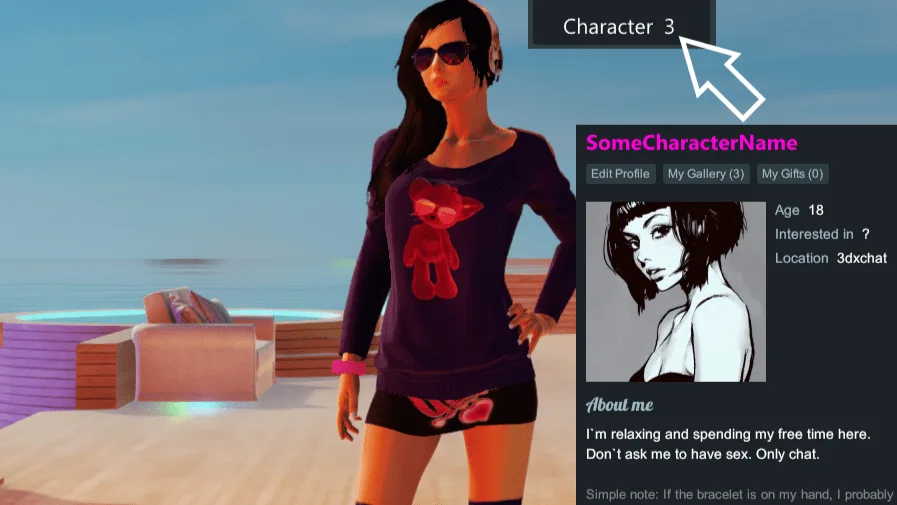 If you want to avoid offending a possible partner or turning them off altogether, it's smart to read their negative comments in their profiles beforehand.
Sending a request to add someone as a sexual partner is an easy way to avoid any unneccesary banter.
However, not everyone enjoys doing sexual actions before at least a few conversations. So, it's okay if your avatar isn't so quick to jump in the virtual sack right away.
To decline, you need do nothing more than clicking the decline button when engaged.
You may also hide from or ignore specific users by blocking them from seeing or sending you any messages.
Now, on to what many people were waiting for – the actual sex portion of the platform.
Making It happen
Full disclosure: If there's a bizarre act or a specific position you've taken a shine to through watching porn, you can probably play it out in 3DXChat.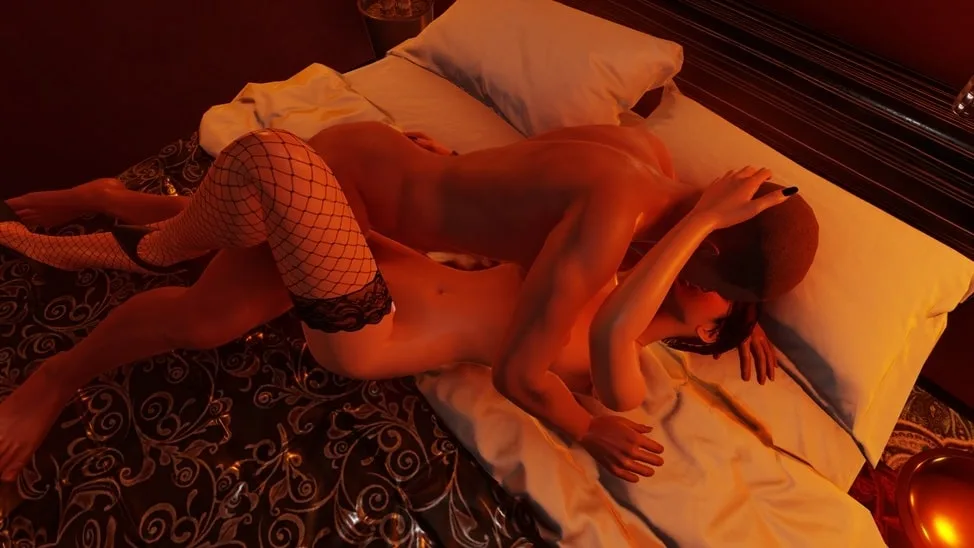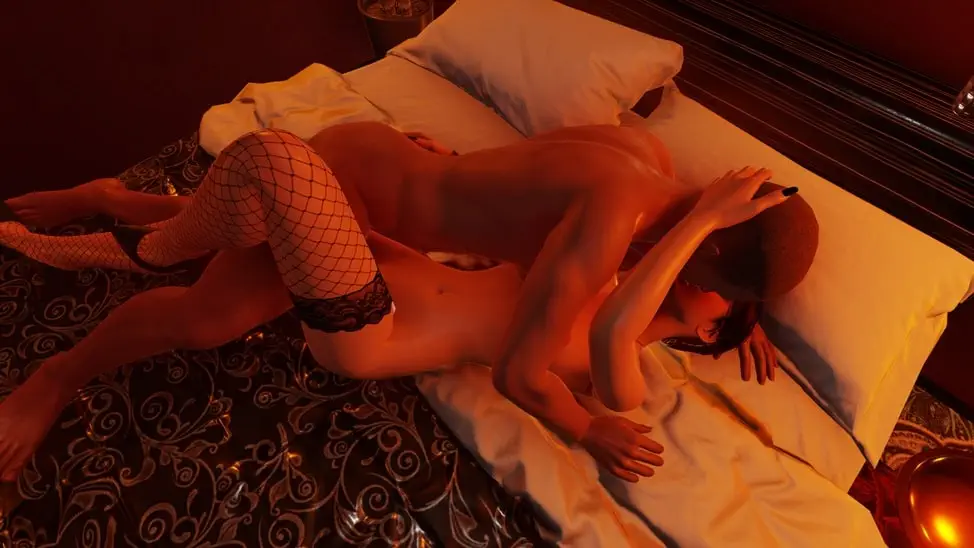 Amazing and photorealistic animated visuals bring these virtual sex practices to life.
Their creation relies on motion-capture animations of actual adults engaging in sexual activity.
The 3D sex game includes a wide variety of authentic sexual positions, including solo play, couple play, three-player play, oral sex, anal sex, and vaginal sex.
Some of them are fairly explicit, adding to the authenticity of the game. When we say they get detailed, we mean it.
This game doesn't leave much left to the imagination – but who wants Cinemax-style softcore porn in their virtual sex universe? The realer, the better.
The Virtual Sex Toys!
The most intriguing element of 3DXChat is the entire interactive element that's available during gameplay.
You're probably excited to hear that the game is compatible with a wide variety of sex toys, such as the Vstroker Fleshlight and the Lovense interactive items.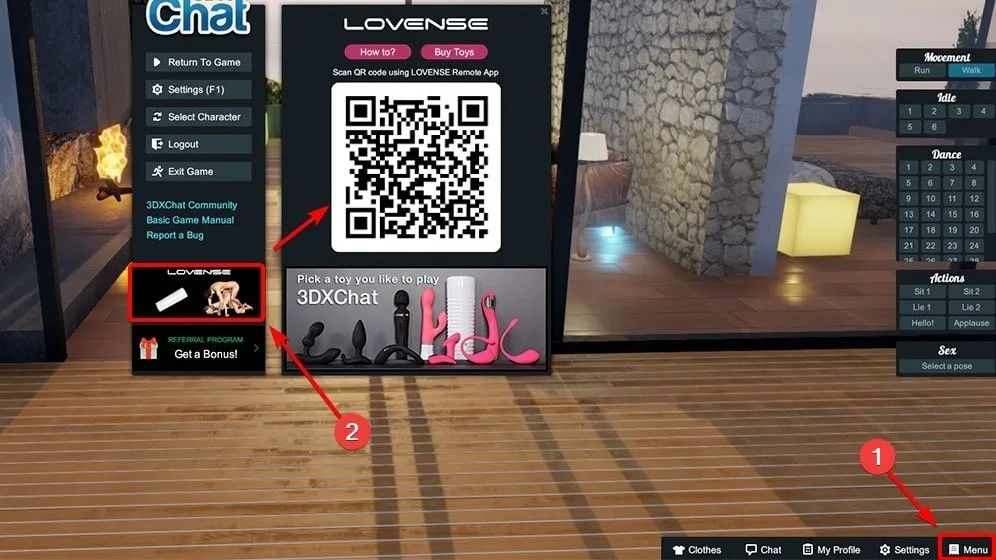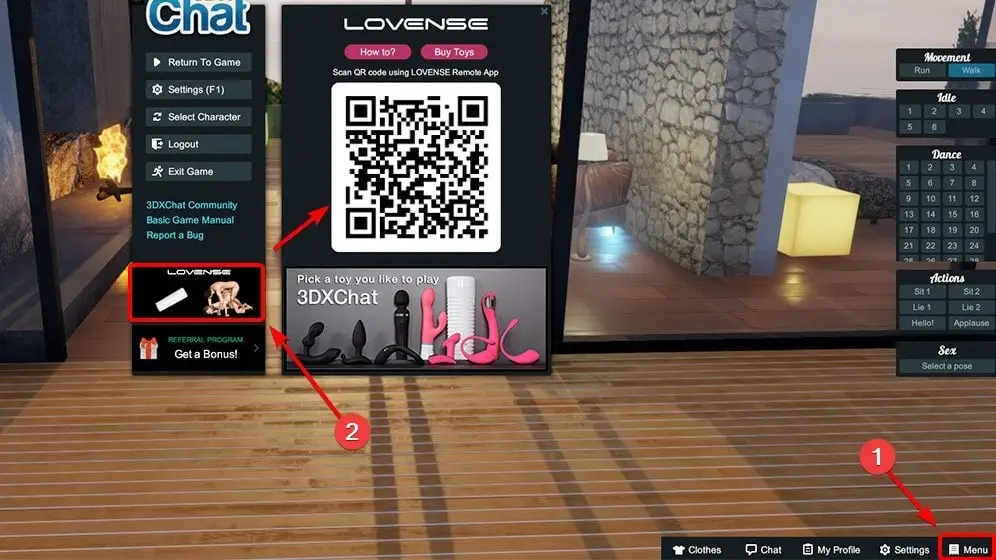 As a result, you might enhance the already thrilling visual experience with a measure of bodily fun if you happen to have one of these gadgets on hand.
Adding this element of realism makes it seem so close to having actual sex with a physical, live partner.
Until this year the VStroker was the only available toy for use. That is, until the sex toy manufacturer and 3DXChat makers announced compatibility for "the complete Lovense toy line."
The Vstroker is a Bluetooth-enabled accessory that's essentially a virtual version of the Fleshlight.
Lovense's extensive selection of Bluetooth sex toys makes 3D sexual role-playing games accessible to a wider demographic.
The adaptation of using interactive sex toys with the platform opens up an entire new set of features with 3DXChat.
You can have virtual sex with someone half-way across the world, you can use it with someone who is with you physically as a way to guide each other through actual sex, and many other modes of use.
How Much Does 3DXChat Cost?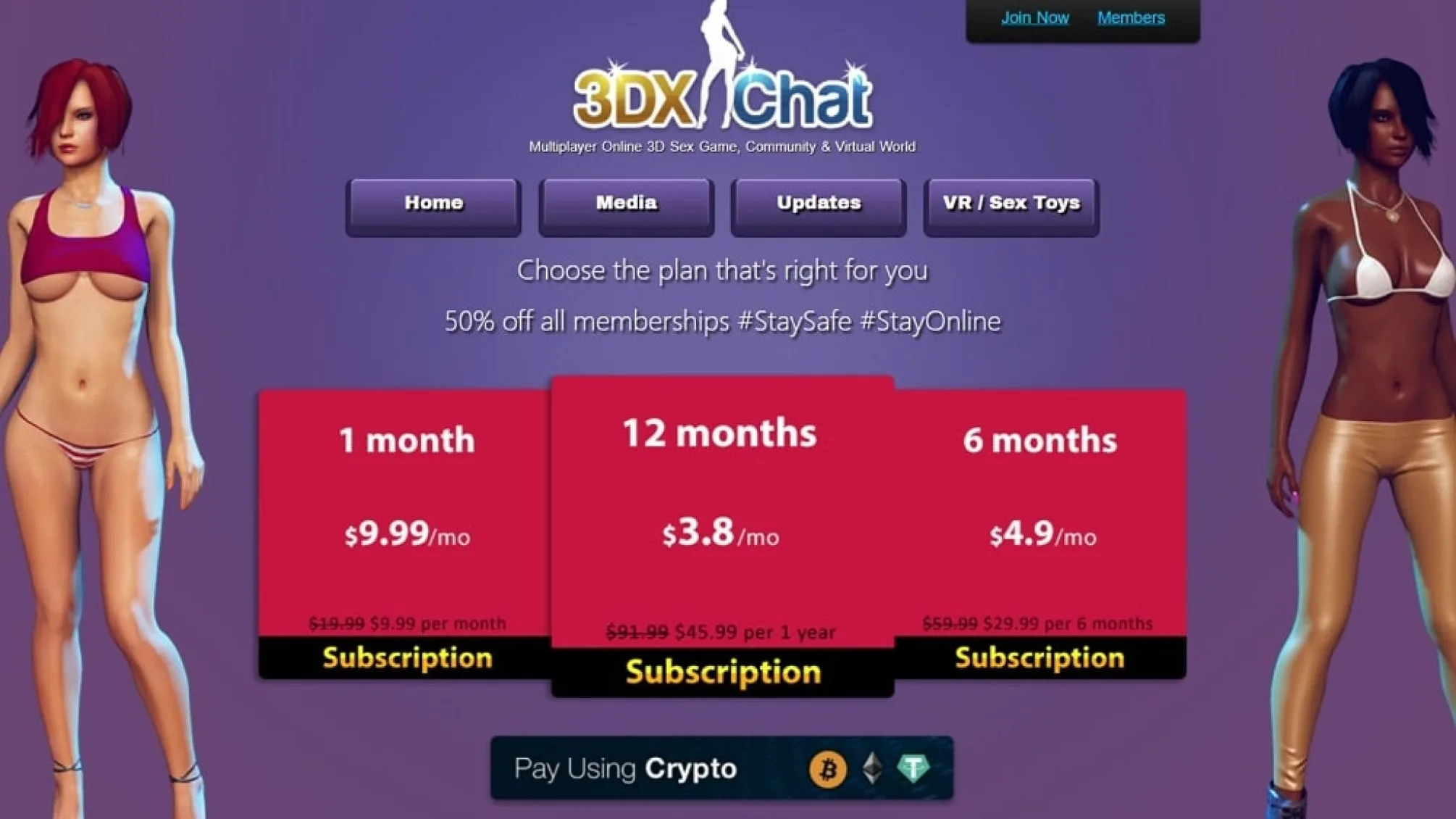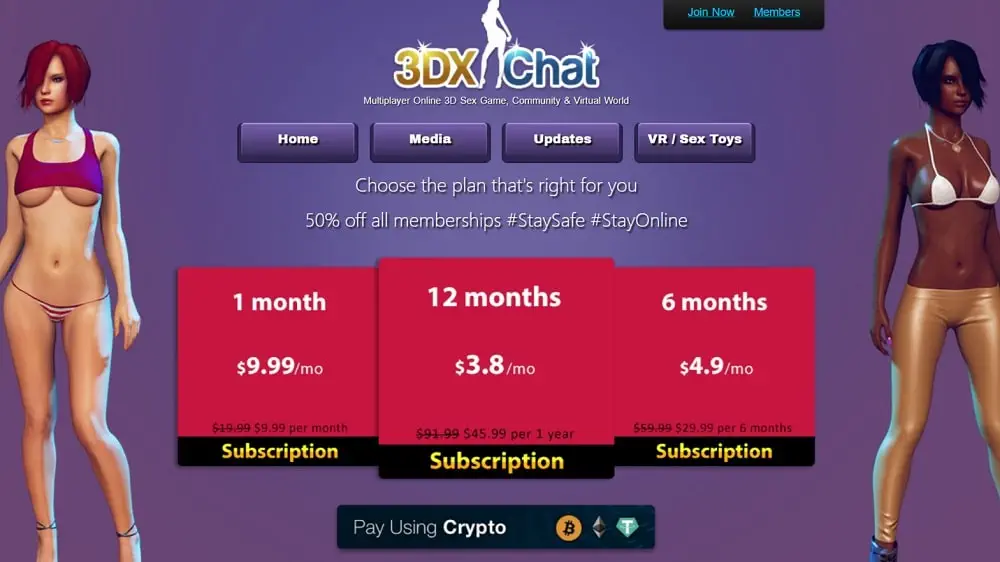 All paid membership plans include with one free avatar and are available in durations of one month, six months, and a full year. It will cost you 10,000 XGold to create a new avatar.
The in-game currency is called XGold, and it may be earned by logging into 3DXChat on successive days or purchased with real money (by credit card, Bitcoin, or PaySafeCard).
The creation of additional characters can be sped up by purchasing XGold.
There are various XGold bundles available, with the per-unit cost decreasing the more you spend. You can buy 20,000 XGold for $24.98.
Frequently Asked Questions
How many users are on the 3DXChat platform?
All of Sex Game Devil's previous games, such as Juliet Sex Session, Venus Hostage, Nemo's Whores, Night Party, and Anal Masters, are available to users of 3DXChat as well.
Although maintenance has been discontinued, many internet players will continue to enjoy these games for their racy content and awards for quite some time.
The 3DXChat forum has over 6,800 registered users and 100,000 posts, and it receives semi-regular updates to its material.
If that's what you're looking for, then here is the place to make friends and connect with people online.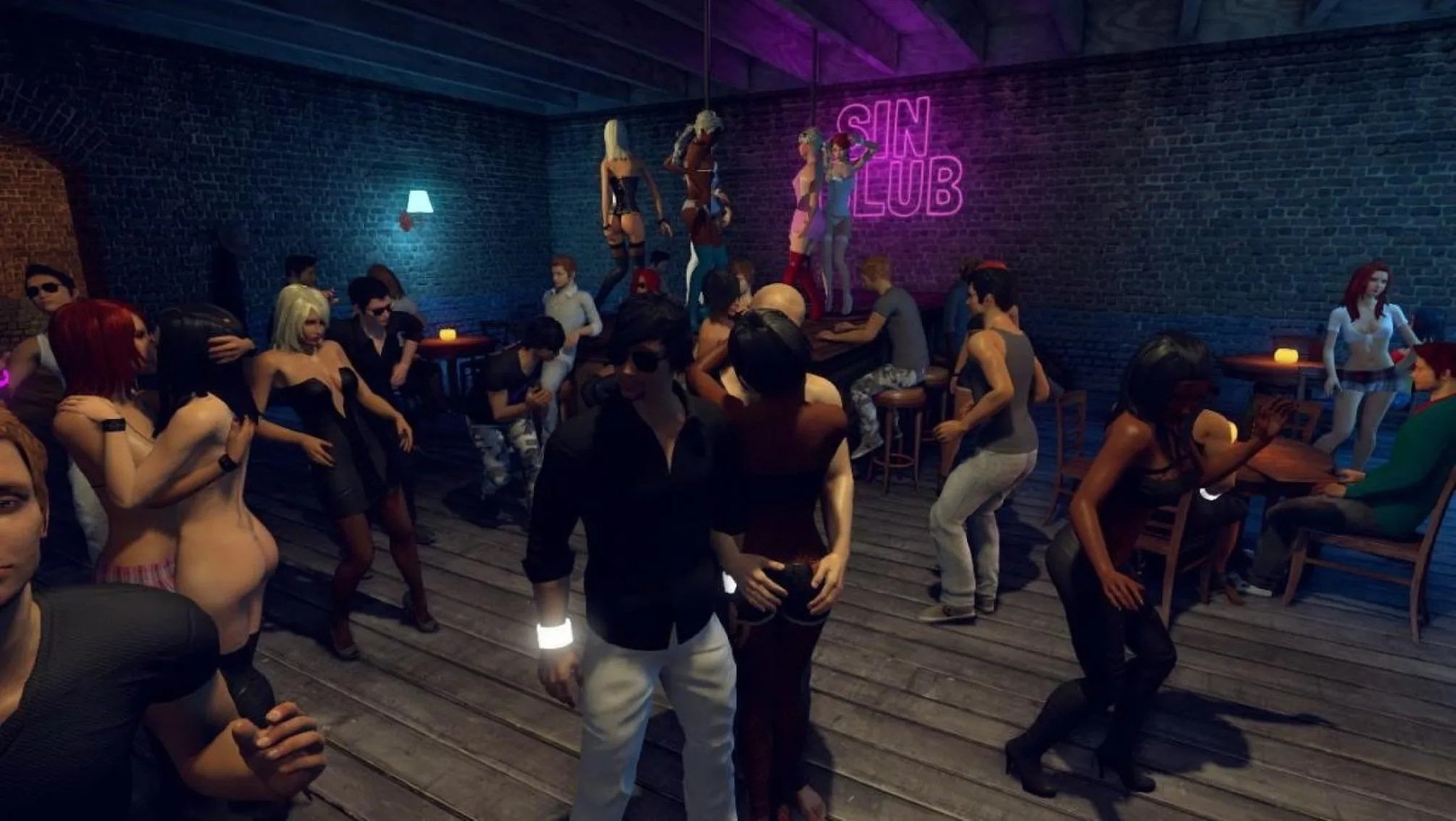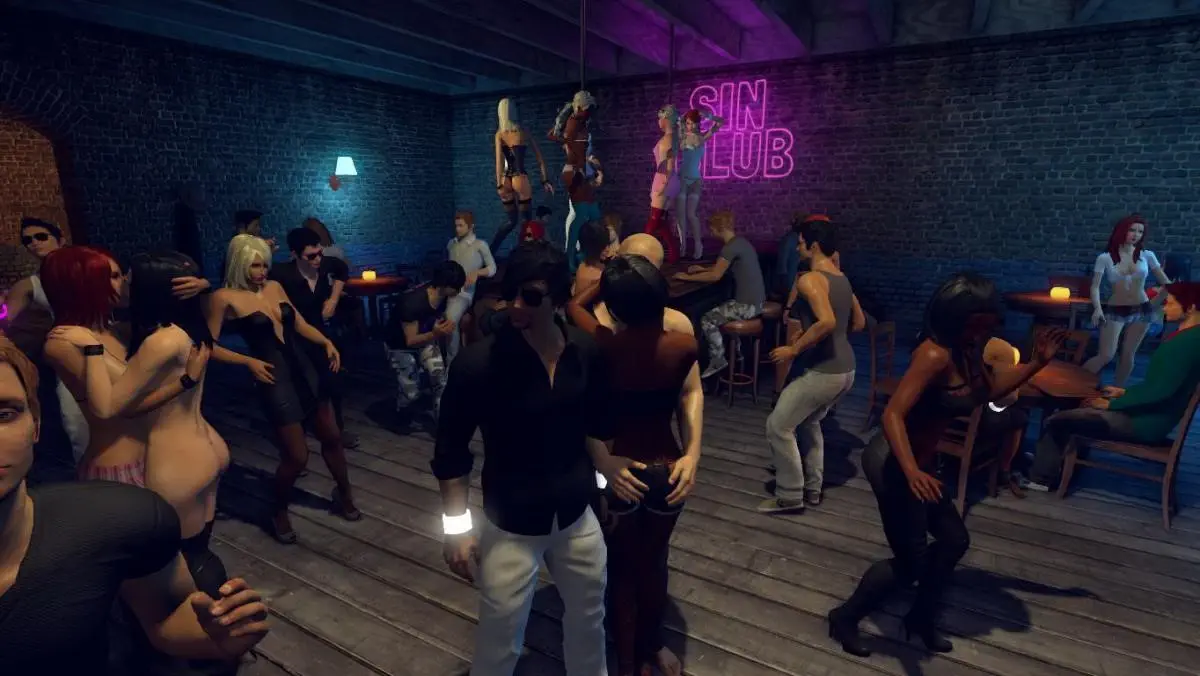 Is there an option for discretion?
Yes, you don't have to disclose any specific information. You can remain as anonymous as you'd like while using the platform.
Can you have sex with multiple partners at once?
Yes. Almost any sexual situation you can conjure up in your mind can be acted out in your virtual world.
This includes threesomes, normal one-on-one sex, solo acts, oral sex, and even sex with both men and women at the same time if you're into bisexual fantasies.
3DXChat Pros
Excellent graphics, audio, and fluid animation
The motions an controls are easy to use – universe is easy to navigate
No shortage of users looking for casual sex
Fun interior decorating options for designing your apartment
Frequent updates to the platform keeps the game running smooth at all times
The membership fee is extremely cheap
3DXChat Cons
The membership base, although decent-sized, lacks the overall size to make it feel like a substantially-sized universe
The content can be limited – no real storyline beyond the ability to chat and interact with other users
Moving around in small spaces can be difficult and glitchy
The Scoop On 3DXChat
Overall, 3DXChat is an extremely user-friendly platform that's incredibly exciting, and has plenty of uses for various types of players.
The best part about the game is the possibilities are endless – a long-term relationship, virtual sex, casual cyber-sex that leads to a real-life one night stand, platonic relationships, or just a simple way to pass the time.
Compared to other platforms in its category, the 3DXChat is held in high regard from our side.
The robust offering delivers on graphics, gameplay, low-cost membership – all the boxes are checked in every category that makes up a great virtual sex experience.