With rapid advancements in VR technology and teledildonics, it is now possible to play out some of your most intense fantasies in games, whether you are alone or connecting with another real person.
You can integrate your Lovense toys with interactive sex games to create fantastically realistic sexual experiences.
The games that use this technology are rapidly improving, with new graphics, animations, storylines, gameplay, and an increasing number of options for diverse people.
In this article, we'll look at some of the best interactive sex games that are compatible with Lovense toys.
While evaluating the best interactive sex games, I asked these questions:
Do the graphics and animations look appealing and realistic?
Who can you play as? Who can you play with?
What kind of gameplay is there? Is it just sex, or is there a story?
What Lovense products does it integrate with?
Is it single-player or Multiplayer?
Are there options for queer people and kinksters?
After testing more than a dozen different titles with both the Lovense Nora and the Max 2, along with an Oculus Rift, I've concluded that these are the 4 best interactive sex games that integrate with Lovense products on the market right now.
➡️ Check the price of the Lovense Max 2
Mirror Life: A Freeform Sex Sim for the Max 2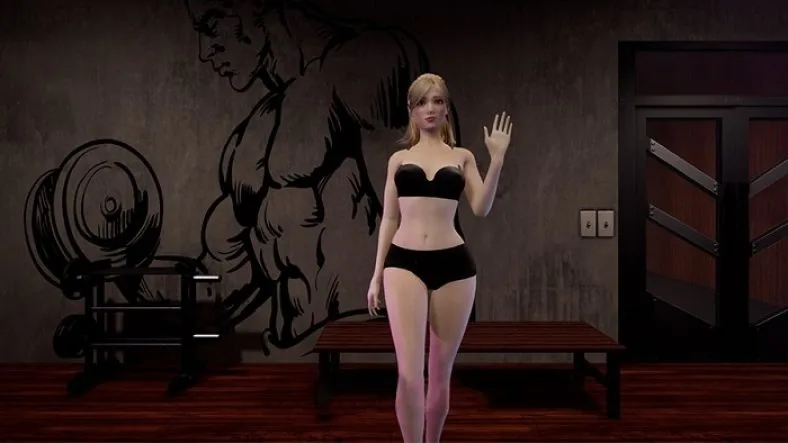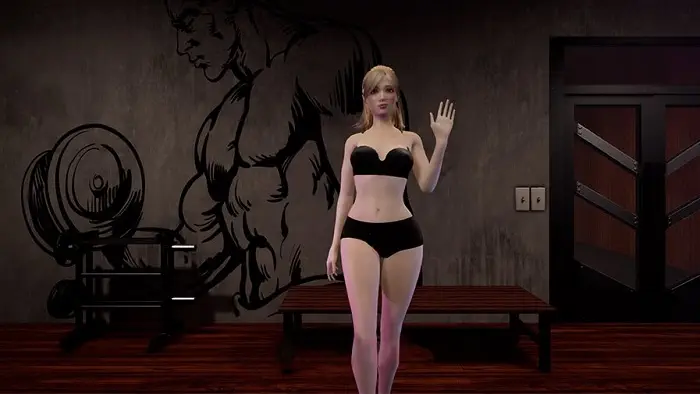 This slick-looking sex simulator was made by Lovense in-house, specifically for their male masturbator, the Max 2.
This is the best and the worst thing about it.
Mirror-Life does what it does extremely well. It creates graphically beautiful and extremely hot scenes that you can experience interactively with your Max 2.
The visuals are amazing, the characters are well-made, and the physics and animation are lifelike without being too cartoony, or too photorealistic.
It's also perfectly matched to the Max 2 and pushes Lovense technology to new levels.
Owners of a Lovense Max 2 have probably already test-driven this versatile toy with some of the other integrations it is capable of – including Pornhub. If you have, you know how awesome this can be.
Why create a virtual experience when you already have a cinematic one integrated?
Mirror Life takes integration to the next level by giving you control over the character and creating extremely subtle and refined differences in vibration, oscillation, and thrust to match the activity you see on-screen.
This makes the integration with the Lovense Max astonishingly realistic.
The difference between oral sex and penetrative sex in Mirror Life is obvious, even if you have your eyes closed. The slow and subtle oral motions are nothing like the intense, vibrating thrusts.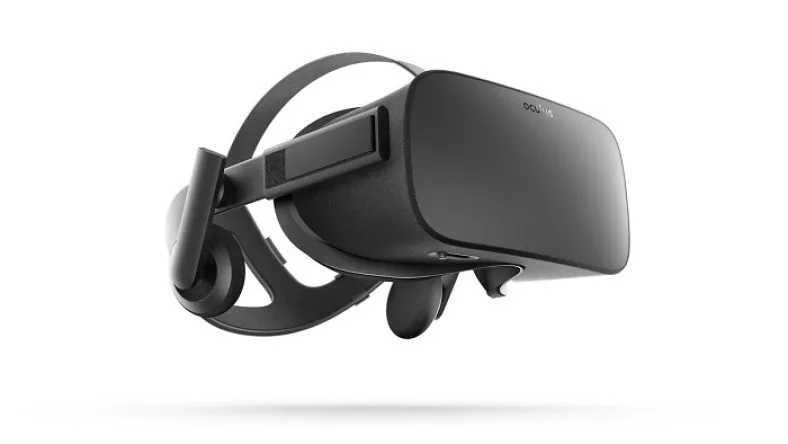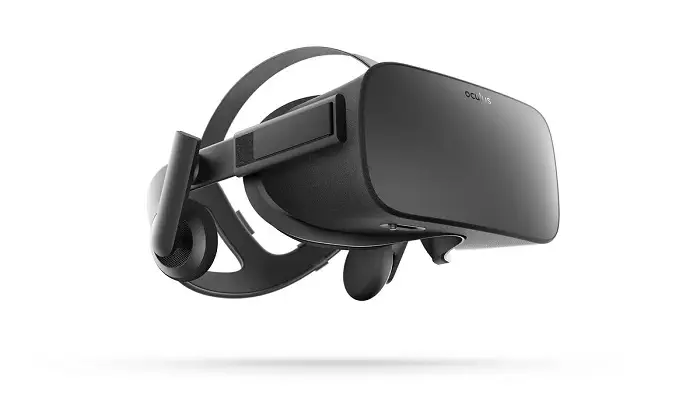 If you have access to VR equipment (Mirror Life is compatible with Oculus Rift, HTC Vive, and the Samsung Odyssey), this is all taken to the next level.
Mirror Life creates an unbelievably lifelike VR sex experience, putting you in the POV of your character while your Max 2 responds subtly to every movement.
Mirror Life is a use case of how good sextech game mechanics can get. With a Max 2 and VR headset, it is a finely tuned sex simulator with subtle mechanics that every other game could learn from.
The limitations of Mirror Life are that it doesn't do much else.
Mirror Life was made for the Max 2, so it is not compatible with other Lovense toys, and it is restricted to individuals with penises who are comfortable with a generic male avatar. The available partners are all women.
The game has two modes and two physical settings. You can watch the women pole-dance, or get intimate with them in a variety of positions in either a bedroom or a gym.
You can experience this in the third person with a 360-degree floating camera, or from a first-person POV.
Having this level of control over encounters is great, but it doesn't make a game. If you don't have a Max 2, you can technically play, but there isn't much point. There is no gameplay beyond experiencing the scene.
However, if you have both a Max 2 and a VR headset, you will have a blast.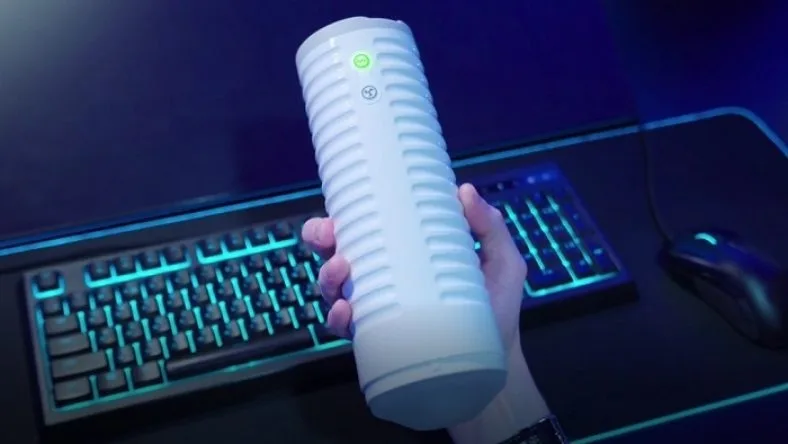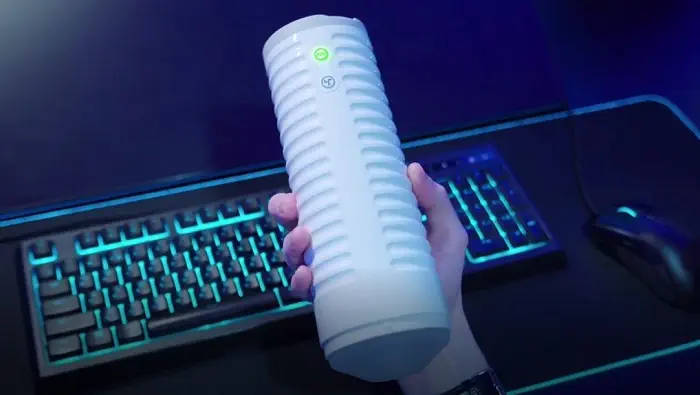 Male users who want to get the most out of their Max 2 should check out this simulator. Unfortunately for women, queer people, and Mac users, this game is not for everyone.
In the future, it is possible that Lovense could expand Mirror Life by adding new characters and positions, customizable options, multiplayer support, and integration with Mac computers, more VR systems, and smartphones.
That would definitely take it to the next level.
For now, Mirror Life is a great sextech experience for straight men with a Max 2 on PC or select VR systems.
Pros:
Free-floating flycam for 360-degree views
Exceptional graphics and animations
Lots of different positions
Perfect game-toy integration
Cons:
Only available for male users with a Max 2
Desktop PC and VR only (no Mac option)
Very few game mechanics
Limited Locations
Wild Life: An Adult RPG For Adventurous Lovense Gamers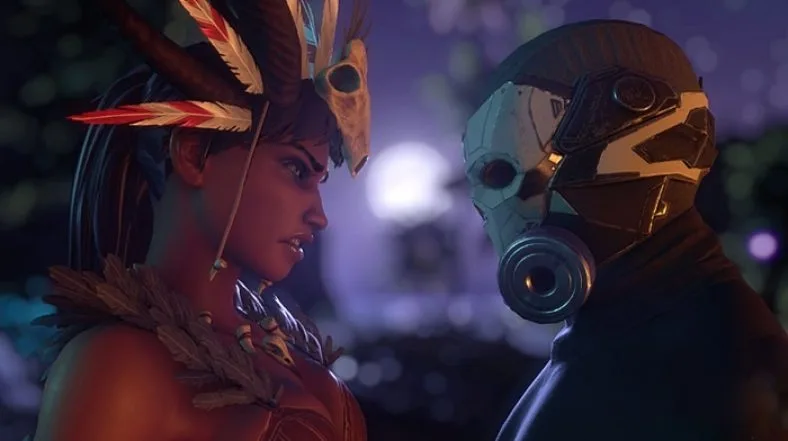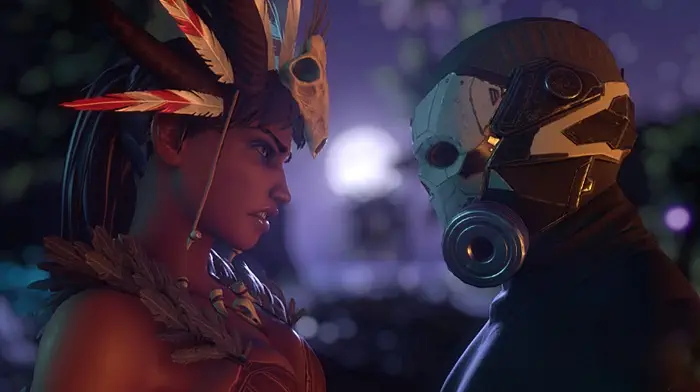 To see a screenshot of Wild Life, you might think it came from a AAA game studio – the graphics and animations are incredible, and the jungle world of Kerpal looks like it belongs in the latest RPG.
Except, Wild-Life isn't so much AAA as it is XXX. This is an RPG and dating sim in which discovering the mysteries of Kerpal requires engaging with the local inhabitants – some of whom are not quite human.
Candy Valley Network, in association with erotic games producer Nutaku, has developed a real, playable, industry-quality RPG that places players in an alien world full of combat, mystery, intrigue, and sex, and it's a lot of fun.
The world of Kerpal looks like paradise, but it is a dangerous place. As you explore fields, forests, and beaches you will run into enemies you need to fight and items you need to recover.
The combat mechanics, item system, and gameplay are all well-tuned and easy to get into, but the deeper game is in the relationships you make with "locals" in Kerpal.
As the male character "Max" or the female character "Maya", you land on the alien planet of Kerpal and begin meeting Kerpalis – attractive humanoid creatures who have animal attributes. I'm guessing you know what happens next.
Wild Life is a dating and sex sim at its heart, even as it allows you to fly through the air, fight enemies, and explore exotic locales, and sex is at the center of its appeal.
In Wild Life, you can engage with many human or Kerpali partners, in dozens of positions, along with kissing, massaging, and aftercare.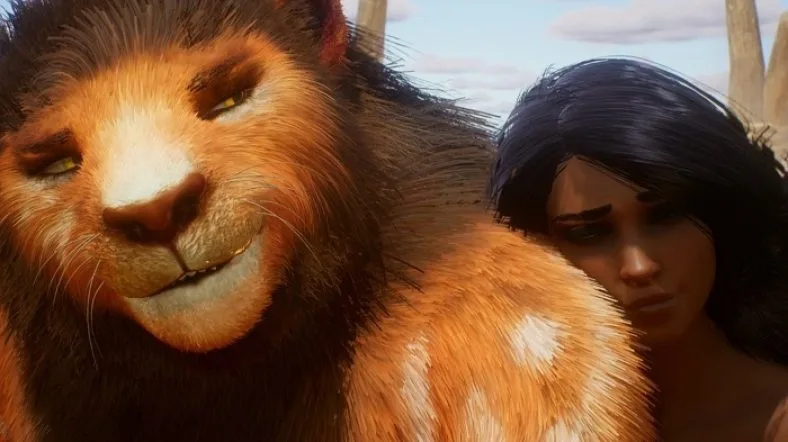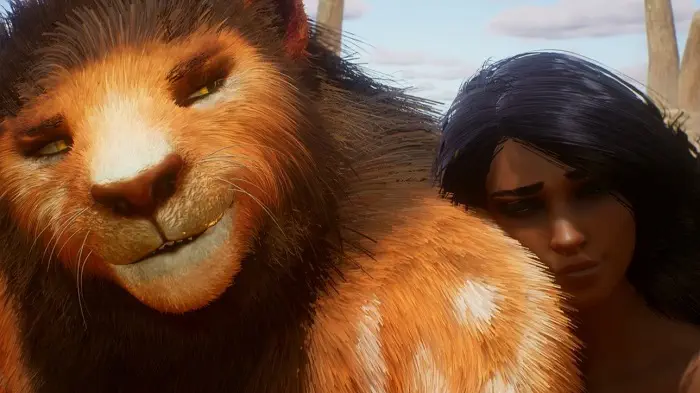 These animalistic characters are humanoid enough to make the sexual encounters both realistic and appealing while also being otherworldly and fantastic.
Wild Life is compatible with a variety of toys, including multiple Lovense products like the Nora and Max 2, and offers support for multiple VR devices.
Women, queer people, kinksters, and furries, in particular, will find that Wild Life has them in mind. There is a huge variety of activities available to players, and few limits on the combinations of partners you can create.
Right now, Wild Life is limited in scope because it is still being developed, and its next-level graphics will bog down older machines. It's a single-player experience.
Pros:
Beautiful graphics and animations
Fun and engaging gameplay
An open world to explore
Dating simulation mechanics
Compatible with multiple Lovense products
VR Support
Furry characters
Cons:
Not fully completed/released
Needs a powerful PC
No multiplayer support
3DXChat: A Realistic Multi-Player Online Sex Experience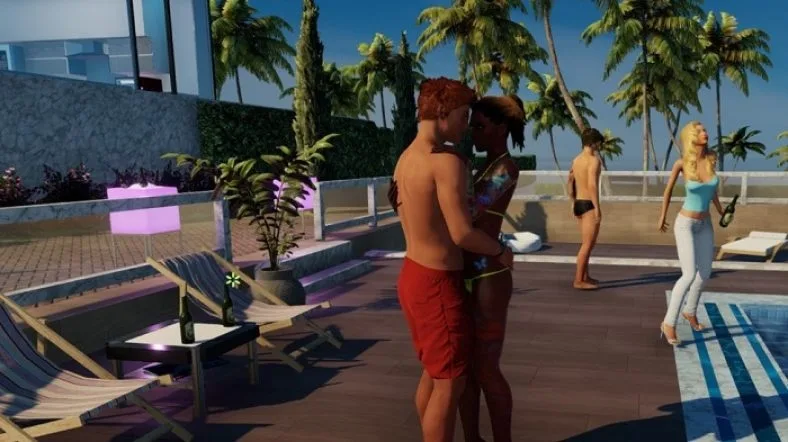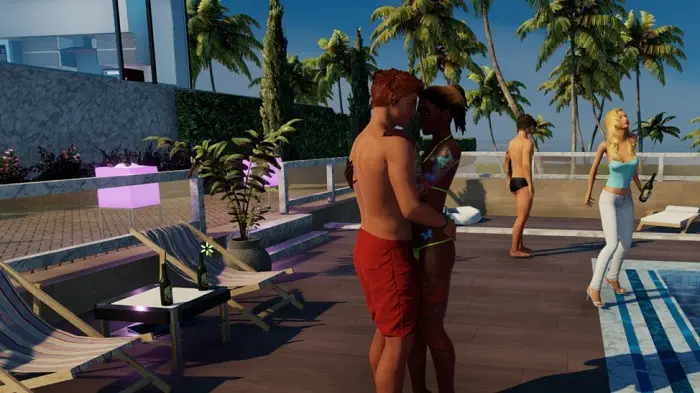 Experiencing a simulation will always be different than interacting with a real person. If you're looking for the kind of sex game that you can play with someone else – potentially a sexy stranger – 3DXChat might be perfect for you.
If you've ever played or heard of Second Life, you probably have some idea of the basis of this game.
You can create an avatar for yourself that may or may not represent what you look like, and start living in a virtual reality world made up of private homes, clubs, beaches, and yachts.
You can chat with other users that are also online, buy each other virtual gifts, and get intimate in public or private.
3DXChat has great graphics, and all of the animations were motion-captured by real porn actors. Sex in 3DXchat is realistic and includes a lot of positions, including some kinky ones.
The number of BDSM poses could be increased, but there is plenty of variety here for most people to live out their fantasies.
With thousands of regular active users, it is easy to find someone to chat with anytime, although the virtual world is more crowded on weekends.
If you don't like how interaction with someone develops, it is easy to block users so that you no longer see them in the world or receive their messages.
Anonymous sex with strangers has never been safer or easier than with 3DXChat. You can talk and flirt first and get to know someone in social spaces before retiring to somewhere more private, or get right to it in public if you like.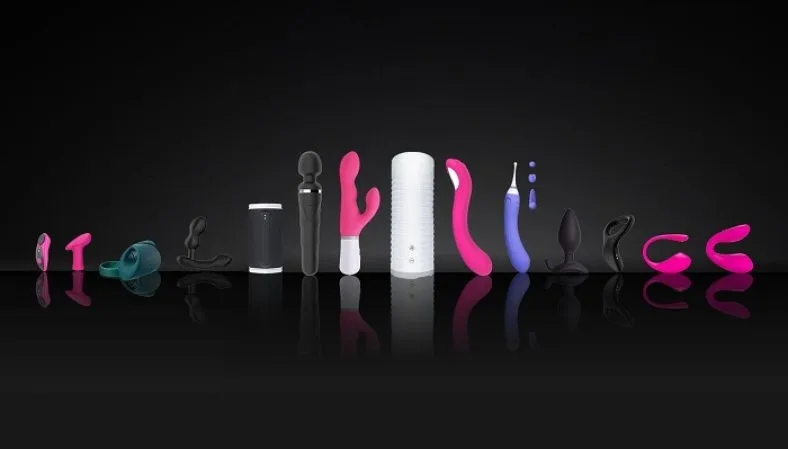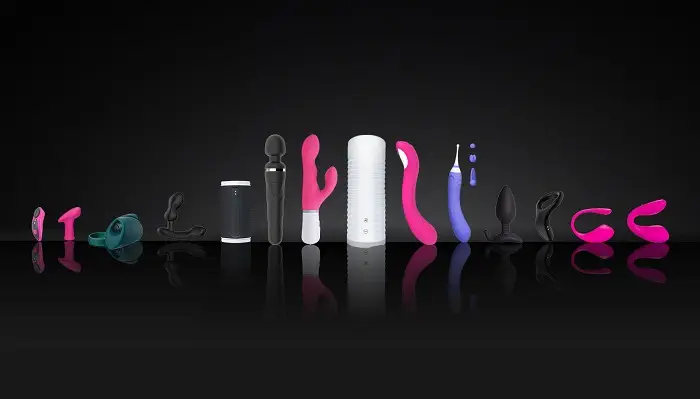 You can connect any of your Lovense toys to 3DXChat, and VR is also supported.
This means that in sexual encounters you are affecting a real person, somewhere else in the world who also has a toy, at the same time as they are affecting you.
This kind of intimacy reduces the distance between people and creates a mutual sexual experience.
3DXChat isn't a "game" in that there is no winning or losing. Like Second Life, it's a chance to live out your fantasies in an avatar of your choice, in a free-form world that you have the power to shape and change.
If you are looking for story and gameplay mechanics, you won't find them here – what you will find are hot encounters with other real people.
It is possible to have sexual encounters in Second Life, but 3DXChat takes it so much further by refocusing everything around sex and dating so that you have many more poses, animations, and customization options while maintaining your freedom to experience an open virtual world.
Pros:
Excellent graphics and animations
Customized avatars
Accessible for gay and trans people
Large community of active users
User-created environments
VR and Lovense toy support
Cons:
No real gameplay or story
Online only
➡️ Click here to check the price of 3DX Chat
VIRO Playspace: An Inclusive Multiplayer Sex Theme Park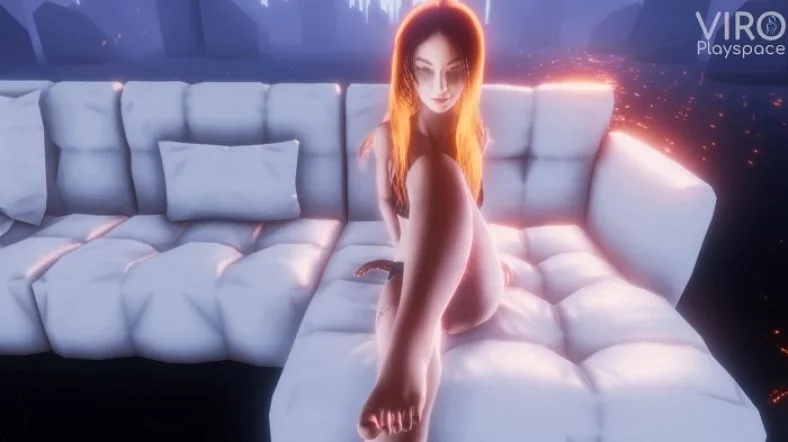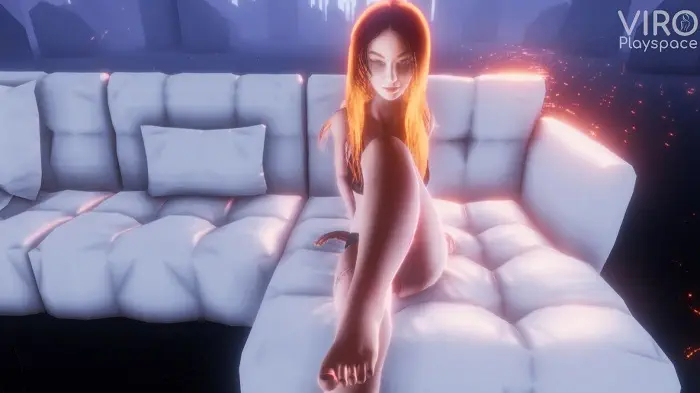 VIRO Playspace – formerly Virtual Romance Club – is an online sex simulator game that aims at creating social sex spaces online where people can explore who they are and what they want in a safe environment.
By using one of more than 45 compatible sex toys, you can interact with NPCs and real people in virtual environments to explore scenarios and storylines that interest you.
The graphics are beautiful, in a style that is somewhere between Pixar-style animation and realistic computer-generated humans. The environments are equally well crafted, and the dialogue is voiced well, which is not common in porn games.
One sticking point is that the animations still appear a bit stiff and rigid, especially compared to some other games that are doing this better.
VIRO Playspace, unlike some other social VR sex games, wants to make activities as accessible as possible to queer people, trans people, and furries. Some of the scenarios they have created are devoted to helping people safely explore these interests.
These interactions are written and created by the diverse people that they are serving. For example, scenarios for women are written by women, scenarios for furries are written by furries, etc. – so they are less likely to miss the mark and turn you off.
You can play all of these scenarios anonymously with NPCs or real people.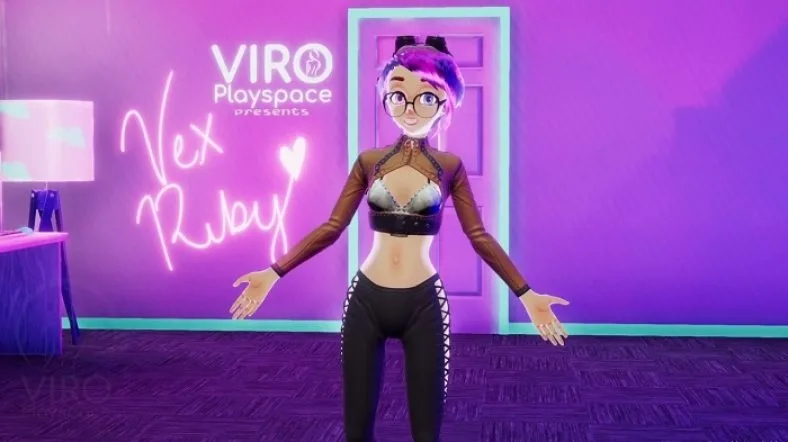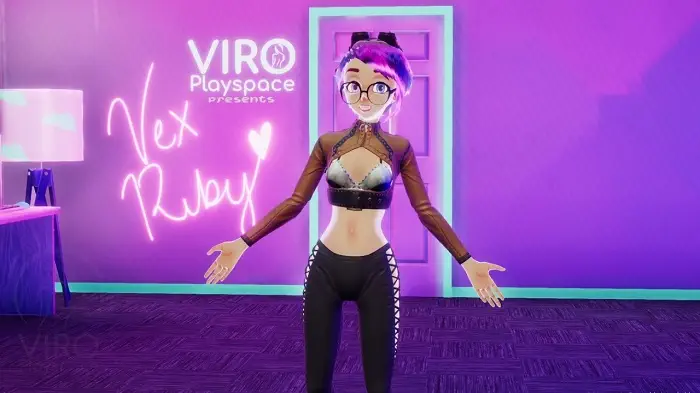 However, VIRO Playspace is still in development, and as of right now there is only a single-player demo available to demonstrate the core features of the game.
When the social features become public, it looks like VIRO Playspace will be an amazing place to explore the diversity of attractions and kink that is out there, with beautiful graphics and support for tons of different toys.
For right now, other games make it easier to meet people and have sex online, although they don't have this many inclusive options yet.
Pros:
Interesting art style
More BDSM, kinks, and queer options than other games
Carefully crafted scenarios
Integration with 45+ different toys
Cons:
Still in development, no social features yet
No gameplay features
Not open world
Buyer's Guide – Finding the Right Lovense-compatible Interactive Sex Game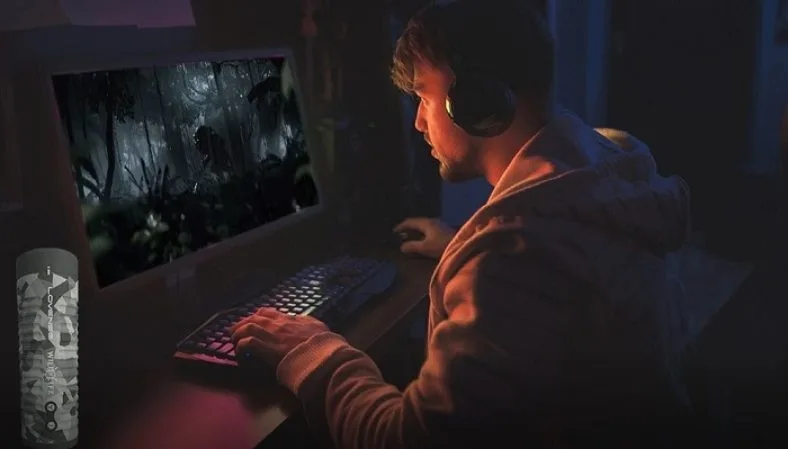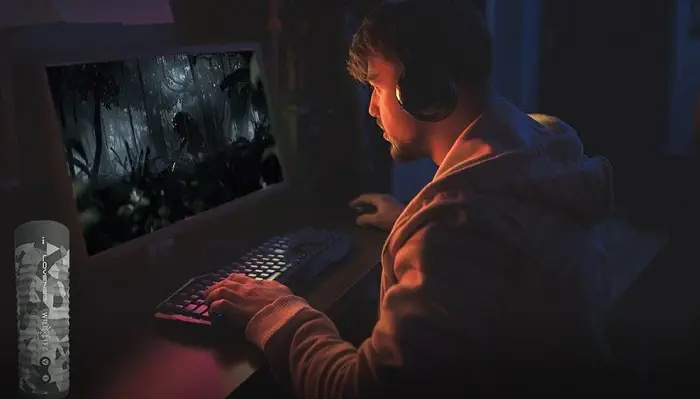 The sex games that studios are making right now are amazing, but they all do different things.
Which one is right for you? It depends on what you are looking for.
If you're a man who wants a perfect VR sex experience with incredible graphics and animation, and subtle and responsive sextech mechanics, Mirror Life is perfect for you.
Lovense did a spectacular job integrating the game with the Max 2, and the VR experience is unbeatable.
If you want a "real game" that looks like it came from a AAA studio with battle mechanics and a good storyline, in addition to a dating simulation with some very hot NSFW action, Wild Life is what you want.
It integrates with Lovense products while bringing you into an exotic world.
For players who want to connect with another real person rather than an AI, 3DXChat offers a robust platform for interacting with other people and integrates with your Lovense toys for a social sexual experience in real-time, across distances.
VIRO Playspace has more inclusive options for kinksters and queer people, and it might end up challenging 3DXChat when social interactions are introduced, but for right now it is limited to single-player.
FAQ – Frequently Asked Questions
Is There a Lovense Interactive Sex Game I Can Play on Mobile?
VIRO Playspace is available on mobile. As of right now, 3DXChat, Mirror Life, and Wild Life are not available on mobile platforms.
Hopefully, the number of mobile-ready interactive sex games will increase in the future, but right now the majority are available exclusively on PC and VR.
Which Lovense Interactive Sex Game is Best for Long-Term Relationships?
Couples who are trying to beat the distance will have fun with 3DXChat, which provides a huge number of tools to allow couples to feel closer through touch, interactive sex, giving gifts, and chatting in a variety of locations.
When VIRO Playspace comes out with social interactions, it will be fun to see how couples use it to recreate their shared fantasies, but when it comes to hanging out and getting intimate with someone you know, 3DXChat is still the winner.
Which Lovense Interactive Sex Game is Best for Gay People?
Wild Life, 3DXChat, and VIRO Playspace all include same-sex options, so you can be intimate with whoever you want and integrate whichever toys make sense for you in the process.
Unfortunately, Mirror Life isn't very accessible for gay people, lesbians, or trans people.
VIRO Playspace is the best option for gay people in general, with scenarios that are written specifically by gay people, for gay people, including scenarios that are meant to help people who are curious about their desires explore them safely and comfortably.
➡️ Check the price of the Lovense Max 2