Blowjobs and oral sex are amazing for men. In fact, over a quarter of men said they'd rather get a blowjob tonight than get a raise at work!
But, the thing about blowjobs is that, unlike handjobs or regular masturbation, it takes two to tango.
Enter the Twijoy Night spinning and sucking penis stroker!
Does its webcam feature really match up to the hype? Does it feel like the real thing?
This review covers everything you need to know about the Twijoy Night (including how insanely good it feels).
What is the Twijoy Night?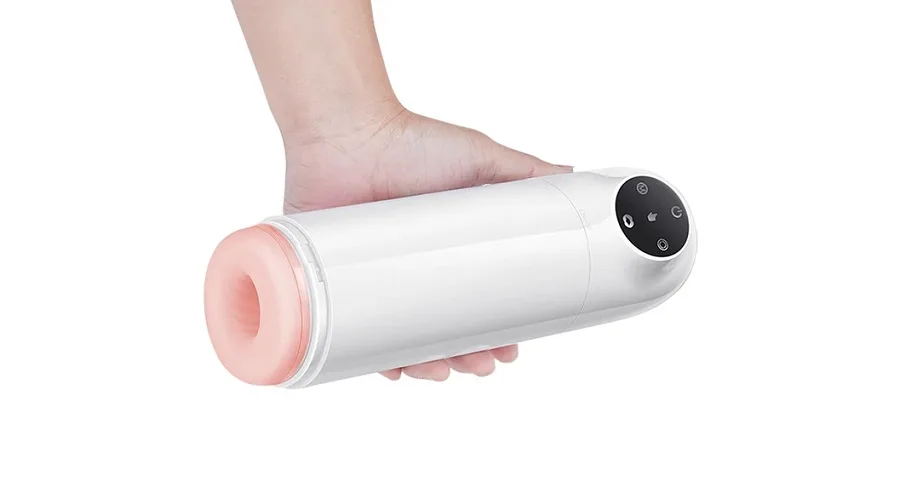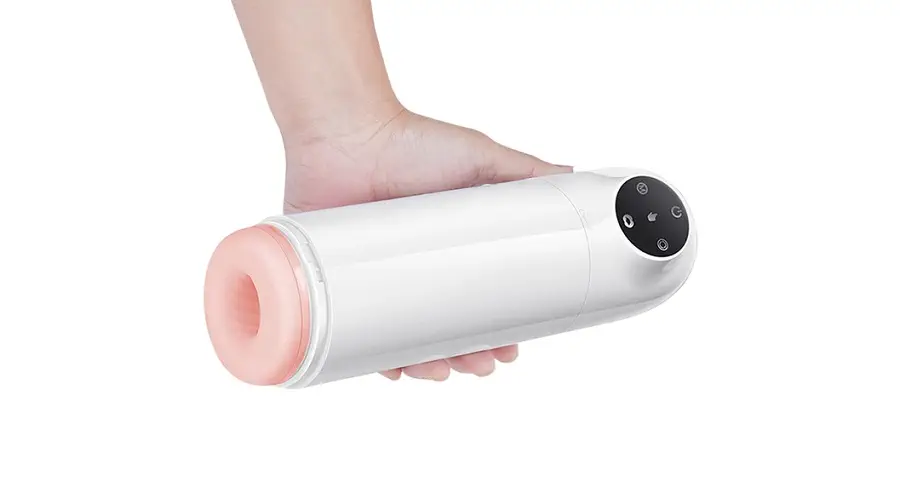 The creators of the Twijoy Night have been working hard on developing sex toys since 2012.
That means there's over a decade of science, research, and work that has gone into developing this sucking and spinning sex toy.
The developers of the Twijoy Night are proud to announce their new line of male masturbators that are able to be synced with an online cam app – the first and arguably the most recognizable toy of its kind.
Dual Sucking and Spinning
The Twijoy Night's call to fame is its sucking and spinning dual action. There are currently seven available suction modes and seven available spinning modes.
However, keep in mind that some men have reported the spinning mode diminishes the more suction power you use.
This is done on purpose, making this toy the perfect tool to help you edge before reaching a climax.
However, if you want to take it slow, consider lowering the suction pressure and getting more spin action.
With 200 rotations per minute, this is one toy that will have you over the edge sooner rather than later, so it's best to start off slow and test turning the toy on and off using the power buttons so you won't face any discomfort after finishing.
Made for 95% of Men
The size of the Twijoy Night is perfect for 95% of men, according to the developers themselves.
Is it the best toy for super hung and thick men? Probably not!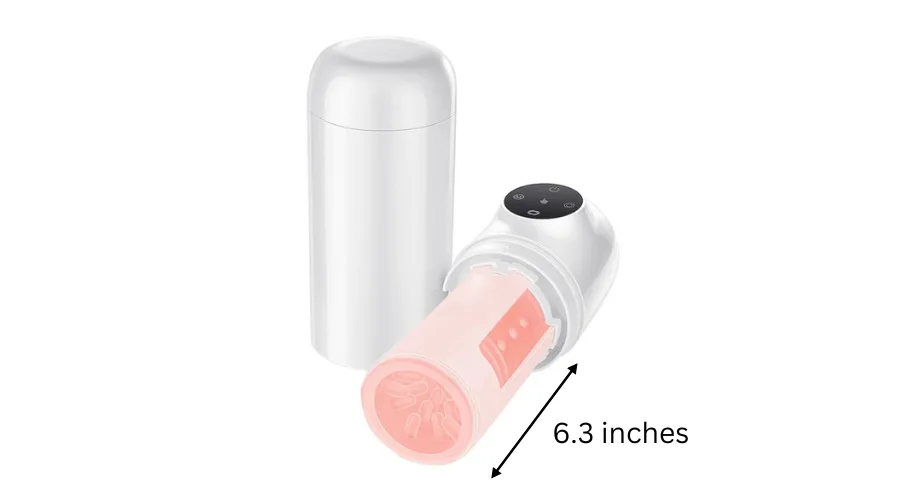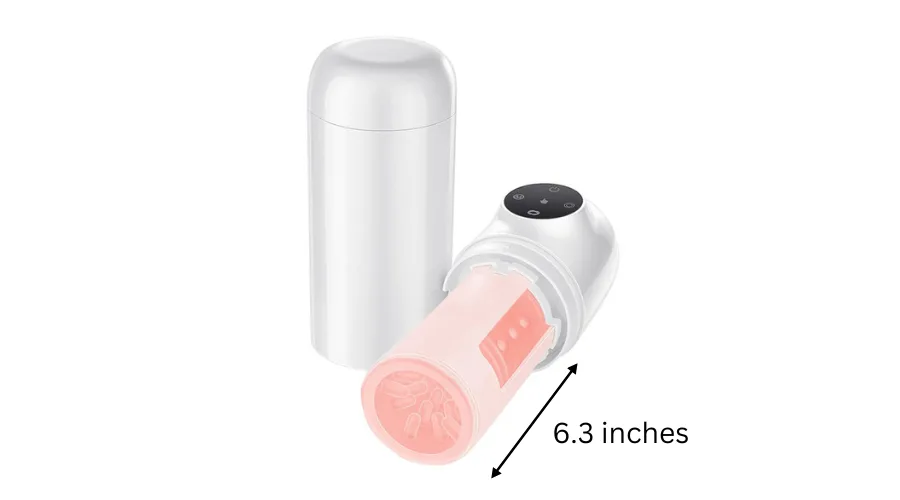 The length of the shaft is 6.3 inches, which includes the inner sleeve and not the toy itself. The toy can also fit a girth size of about 5.7 inches, making it a good size for most average men.
If you're feeling tight or uncomfortable, use a water-based lube before play. If you know your penis measures larger in girth, you'll want to avoid this toy completely so as to prevent any accidents.
Length-wise, you can still enjoy this toy even if you're a bit bigger than 6.3 inches, since it will still work to stimulate the head and upper shaft of the penis.
Created For Interactive Cam Play
One of the best things about the Twijoy Night is its interactive cam abilities. You can download the Twijoy App through the Google Play or Apple iOS store.
While online reviews on the website give the app over a 4 rating, ratings on the Google App hover at around 2.6 stars.
Is it perfect? Perhaps connectivity issues and its paywall could be better taken care of.
However, for those men that want to have a model taking control during masturbation, the Twijoy App and Cam2Cam feature is one of the best options.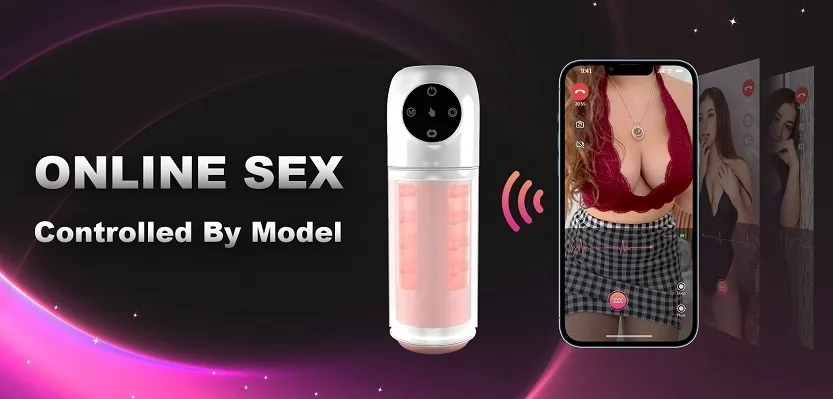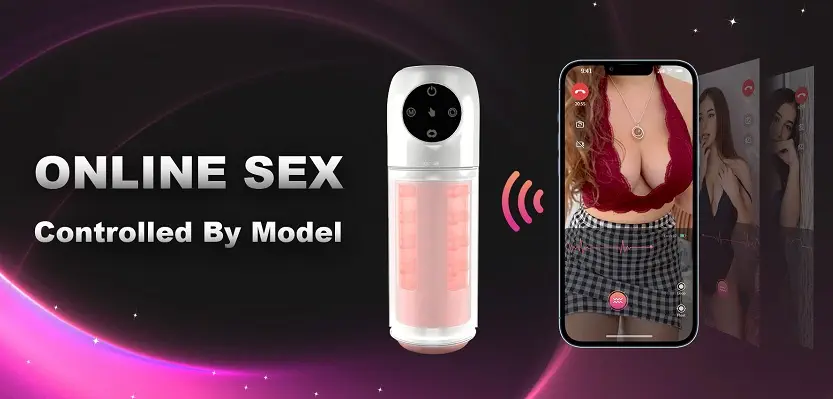 You can choose to save models you've interacted with before, making it easy to start and finish your masturbation sessions and be comfortable during the process.
If you know the name of the model you want, you can also search for them on the app.
With over 3,000 models currently on the Twijoy App platform, it's getting easier to find more options for dual play.
Your cam model will be able to control your Twijoy, creating an intimate and unforgettable experience.
Perfect for Solo Play
If you don't want to use an app, you're more than free to use it as is out of the box! After some cleaning, you can charge the toy for 2 hours and up to an hour and a half of solo play.
There are multiple buttons on the toy you can easily control and that are easily highlighted, including the "M" button for sucking, "O" button for spinning, and other features that are well within reach during your solo play.
It's even better with a partner!
Waterproof and Durable
The Twijoy Night is also IPX7 waterproof, meaning you can use it in the shower or you can use it while submerged in water.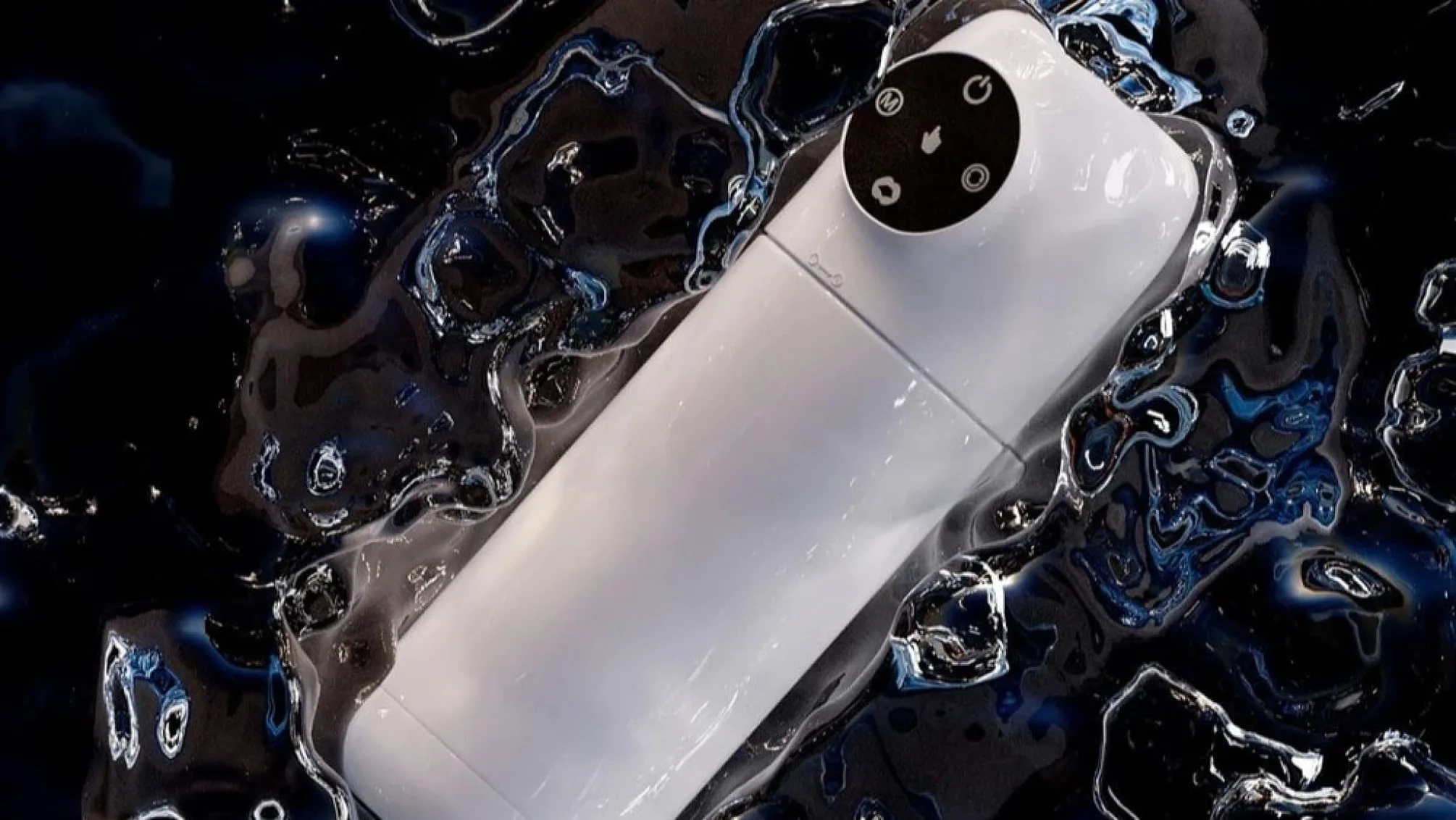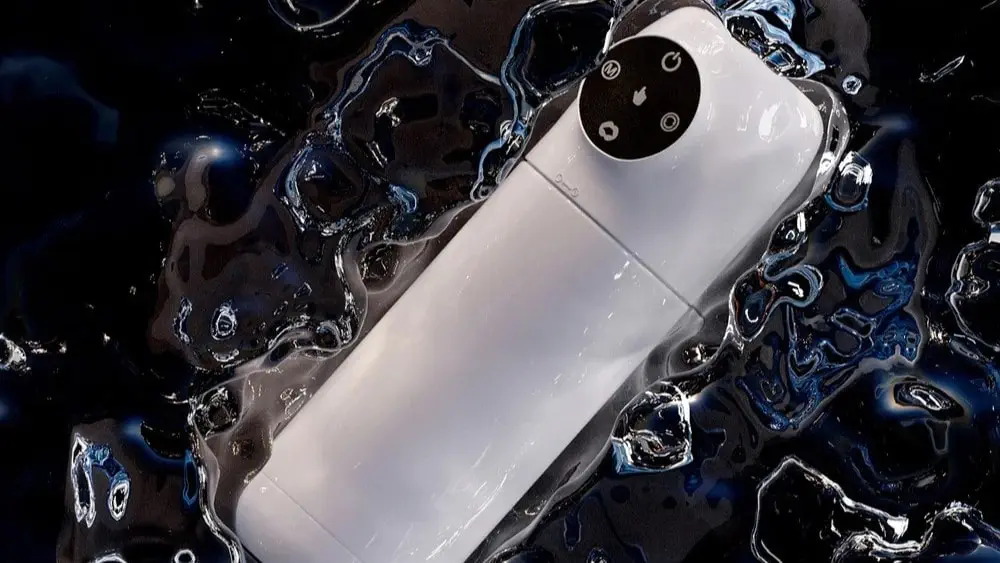 Of course, it's probably not a good idea to submerge it in water often since this toy is made of TPE, which has a minimal lifespan of 3 years as it is.
It's always a good idea to clean this toy thoroughly without submerging it fully in water. But, if you have fantasies you'd like to fulfill in the shower or tub, go ahead and use the Twijoy Night!
Realistic Feel
Lastly, this toy is made of several different materials, including ABS, PC, and Silcone, and the inner sleeve is made of TPE.
The inner sleeve has different nodules that mimic the feel of human touch and it's super soft. The nodules also give it the ability to grasp onto the shaft tightly, which is great for less girthy men.
All in all, most users agree that the inside is quite realistic and almost as realistic as a vagina.
How Does it Work?
The Twijoy Night is a bit more complex than your regular fleshlight. It's one of the first toys on the market that's a male masturbator and an interactive cam toy.
Below is some more information about how to use this toy for maximum pleasure, and how to use it so you don't get frustrated with the bells and whistles (as some reviews state).
Clean the Toy
First and foremost, it's important to clean the toy immediately after getting it out of the packaging.
The Twijoy Night masturbator comes equipped with a plastic outer casing in white and a pink inner sleeve.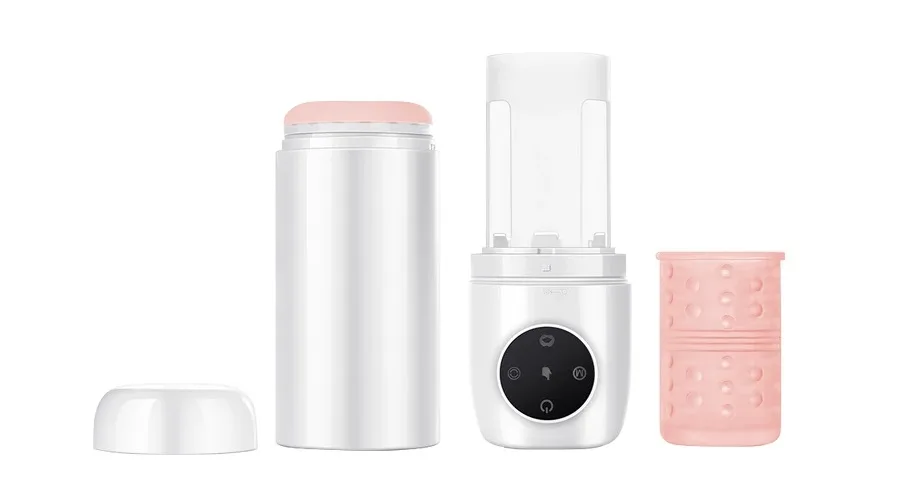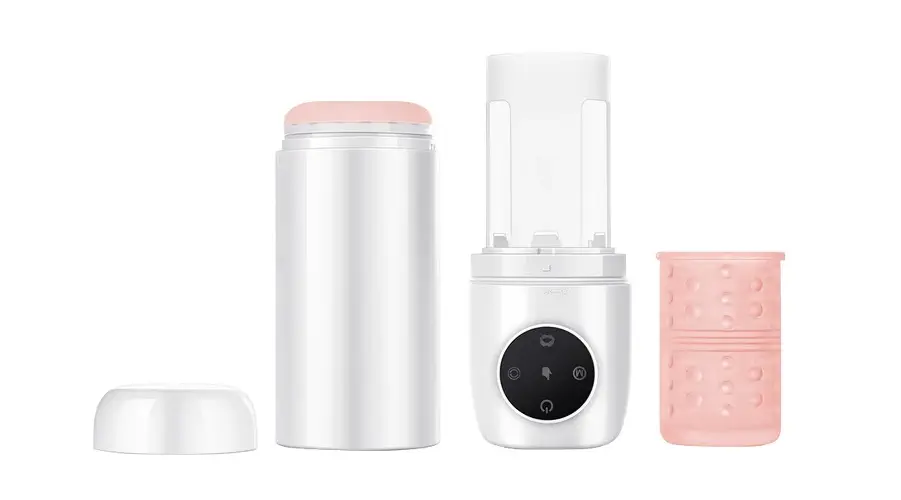 The inner sleeve is made of TPE and is covered with another smaller screw-on portion that easily comes off.
Once you take off this screw-on portion, take the sleeve out of the toy and wash it with a mild soap and water. Thoroughly dry it before you use.
Immediately after using, make sure to fully unscrew and clean the sleeve too.
Unfortunately, some men have reported a generous accumulation of cum and water at the base after multiple uses, so clean it before initial use and subsequent masturbation sessions.
Download the App
After you've thoroughly cleaned your toy, you'll want to download the Twijoy App to sync it to the Cam2Cam experience with web models.
To download the app, simply find it on the Google store or Apple iOS store. Alternatively, there's a QR code on the upper left side of the packaging box that you can scan for easier access.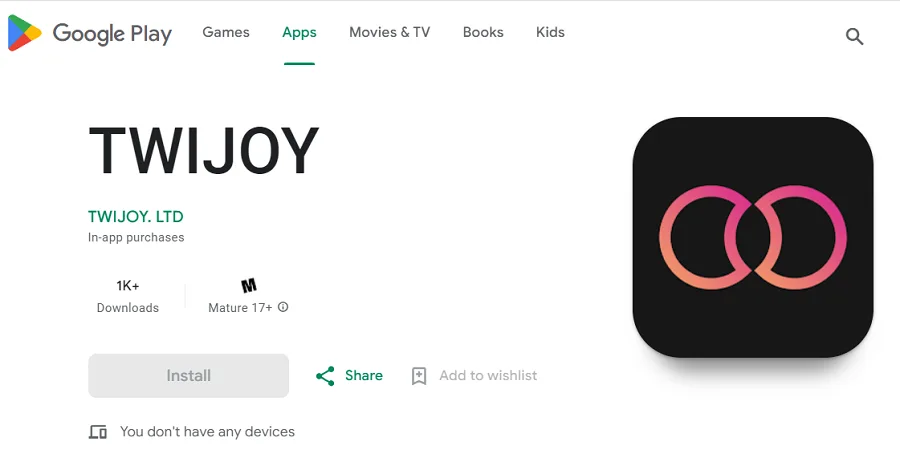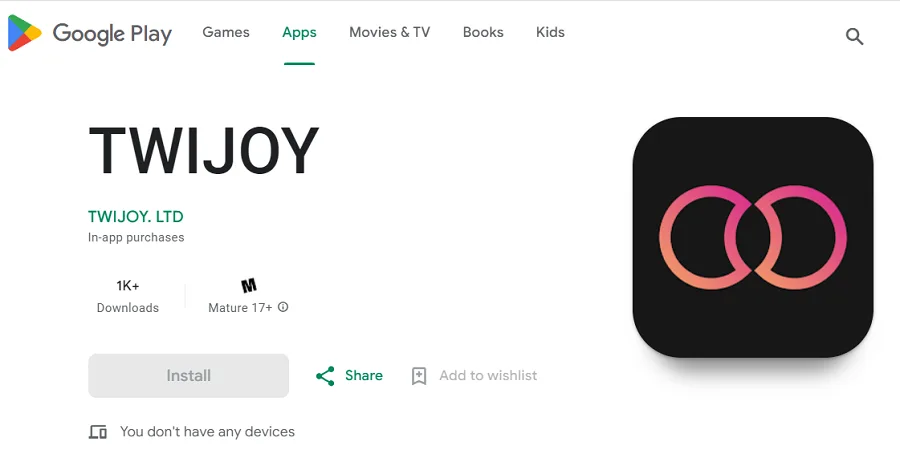 Turn on your Bluetooth on your phone and hold down the toy's power button to turn on the toy. You'll notice a flashing light once it's on, and you'll want to make sure your Bluetooth can scan for the toy and connect it to your phone.
Once you open the app, tap on the upper right-hand corner where the connection icon is.
The connection icon that looks like a + sign will then search for your toy. Once it pops up on the screen, simply tap it to connect to the app.
Your toy's information, including its charge and power level, will then be displayed. It's best to charge your toy up to 100% so you don't face any connectivity issues, as some men have reported lack of connectivity when their toy's charging level is lower than 40%.
That's it! You can then go on the app and create your own profile, look at free video stills while masturbating, or pay for service.
In addition, you can even sign up to be a model yourself on the app. Make sure to sync all of your debit and profile information so you have an easier time paying during cam play.
Learn Your Buttons
You'll want to learn your buttons inside and out before diving into your masturbation sessions. That's because not knowing how to turn off your toy after cumming can quickly lead to pain after-the-fact.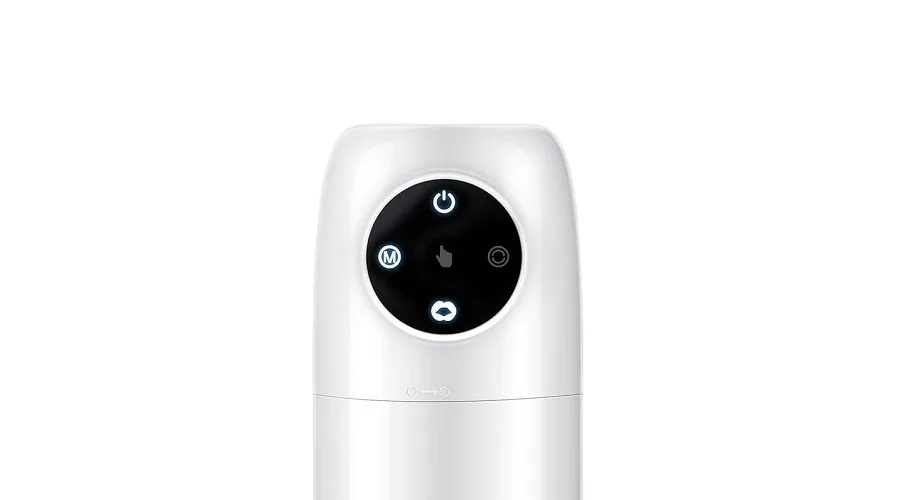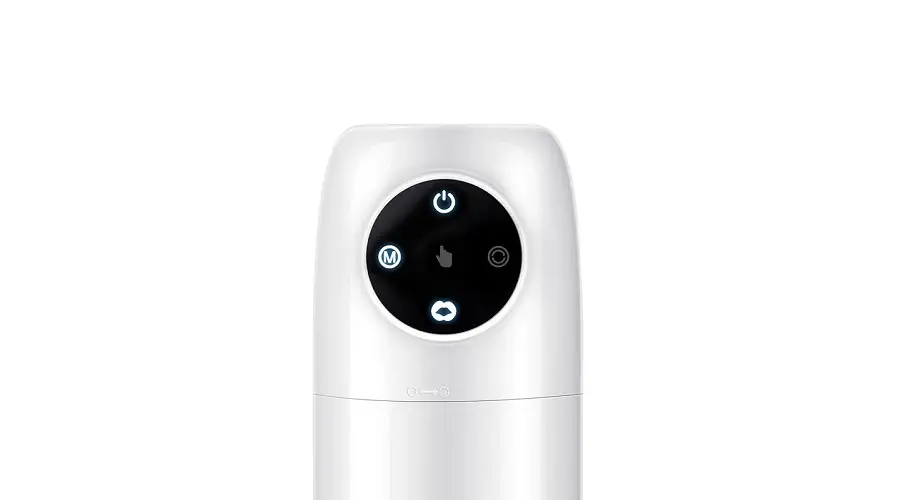 Don't worry, it's simple to use with 5 distinct buttons. These include:
M, which can be used to change the sucking speed
O, which can be used to change the spinning rotation speed
Lips, which is used to adjust the sucking pressure lower or higher
The power button, which turns the toy on or off after being held down
The hand button, which can be held down and act as a quick release button. Use this after cumming to reduce discomfort.
Frequently Asked Questions
Is TPE Safe?
TPE is safe for humans and has been used in medical-grade equipment, tubing, and now is a popular choice for sex toys.
It's realistic enough to satisfy, like silicone, but comes at a much lower price point.
However, it does take more maintenance than silicone, meaning you'll want to be thorough about using a water-based lube and cleaning it after every session.
Using an oil-based lube can damage the TPE, and this type of damage won't be covered under Twijoy's return and exchange policy.
Do I Have to Pay For the App?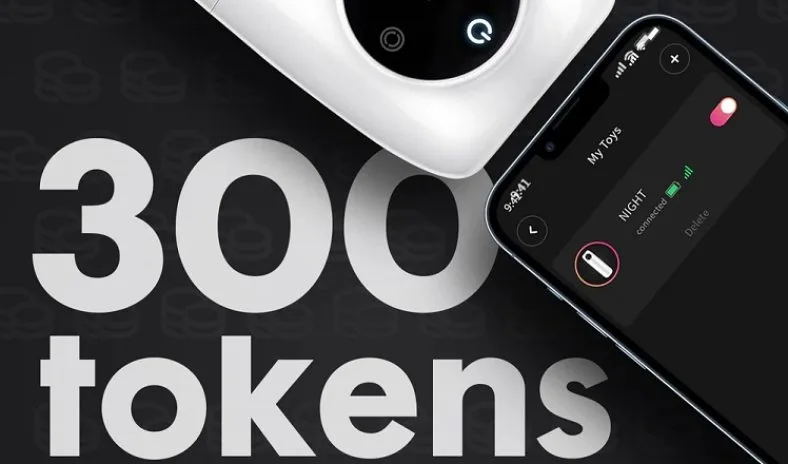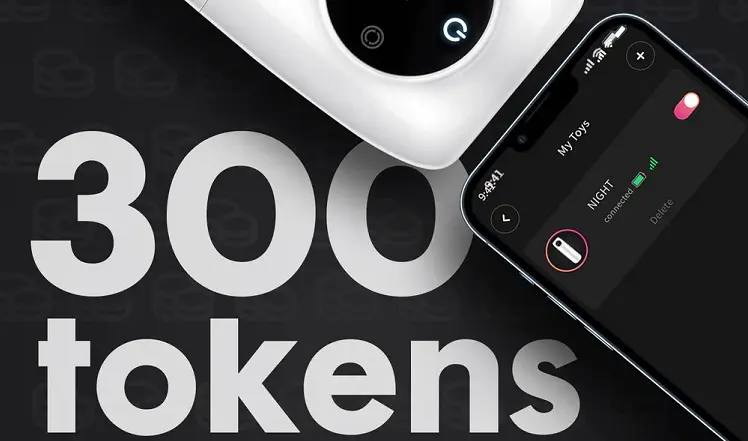 While the Twijoy app is free to download, you will have to pay to use it for Cam2Cam services with web models.
You can view free pictures of models, but will need to pay in tokens for private cam shows and to give your model the ability to control your Twijoy Night masturbator.
You can get 100 tokens for $10.99 or save a bit of money and get 800 tokes for $74.99.
Don't worry, if you want to trial the app, you can download it along with your toy and get 300 free tokens as a first-time user.
Is Packaging Discreet?
Absolutely! Only your name, address, and return information will be displayed on the packaging.
This makes it easy to get your toy delivered. There's also free shipping on all orders over $69.
Can I Use This With Other Bluetooth Toys?
Unfortunately, you can currently only sync your masturbator with the Twijoy app and you will only be able to use it with models on the app's Cam2Cam feature.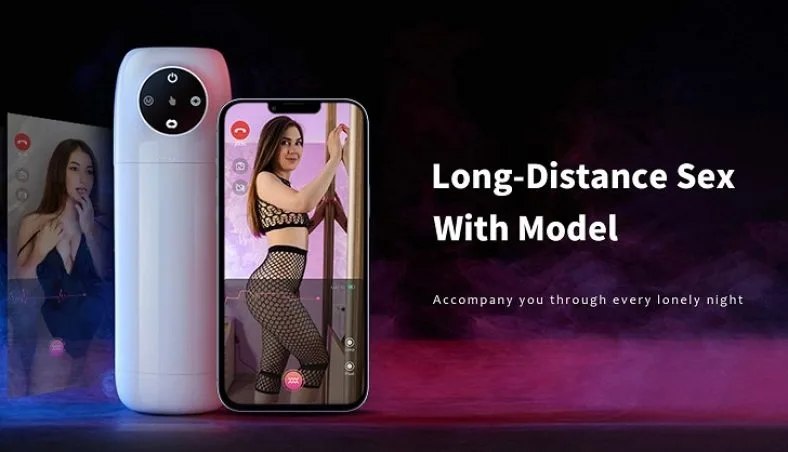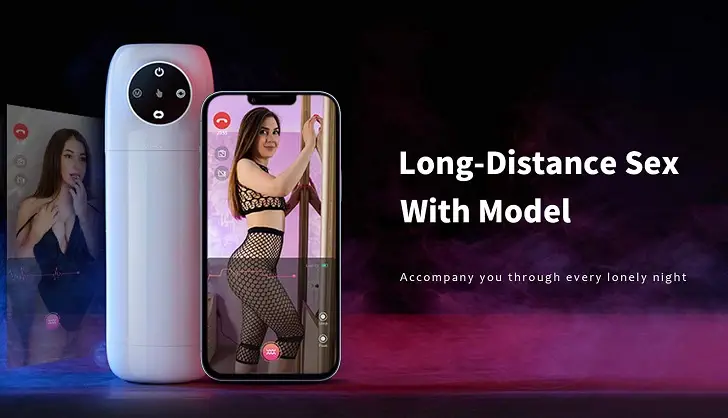 Other popular syncing vibes and masturbators won't be able to be used with this toy. You also won't be able to sync it to another partner's phone or use it remotely.
Who Can I Contact For Help?
You can contact their customer service team available Monday to Friday: 8am-6pm EST online here.
You can also email them at support@twijoy.com, where the team will attempt to answer your questions within 24 hours.
Pros
Incredibly soft and realistic feel using TPE
Good size for most males
Interactive and can be used with online app on Google and Apple platforms
Can be used for 1.5 hours of play
IPX7 waterproof
Dual sucking and suctioning with 7 different speeds, modes, and back and forth features
200 rotations per minute
Twijoy App allows private sessions and easy-to-save favorite cam models
Cons
May be too stimulating for first-time fleshlight users
Needs 4 hours of charging time
Need to pay to unlock full features of Twijoy App
Cannot be used remotely with a partner
Won't fit well-endowed males over 5.7 inches of girth
Need continuous cleaning due to TPE materials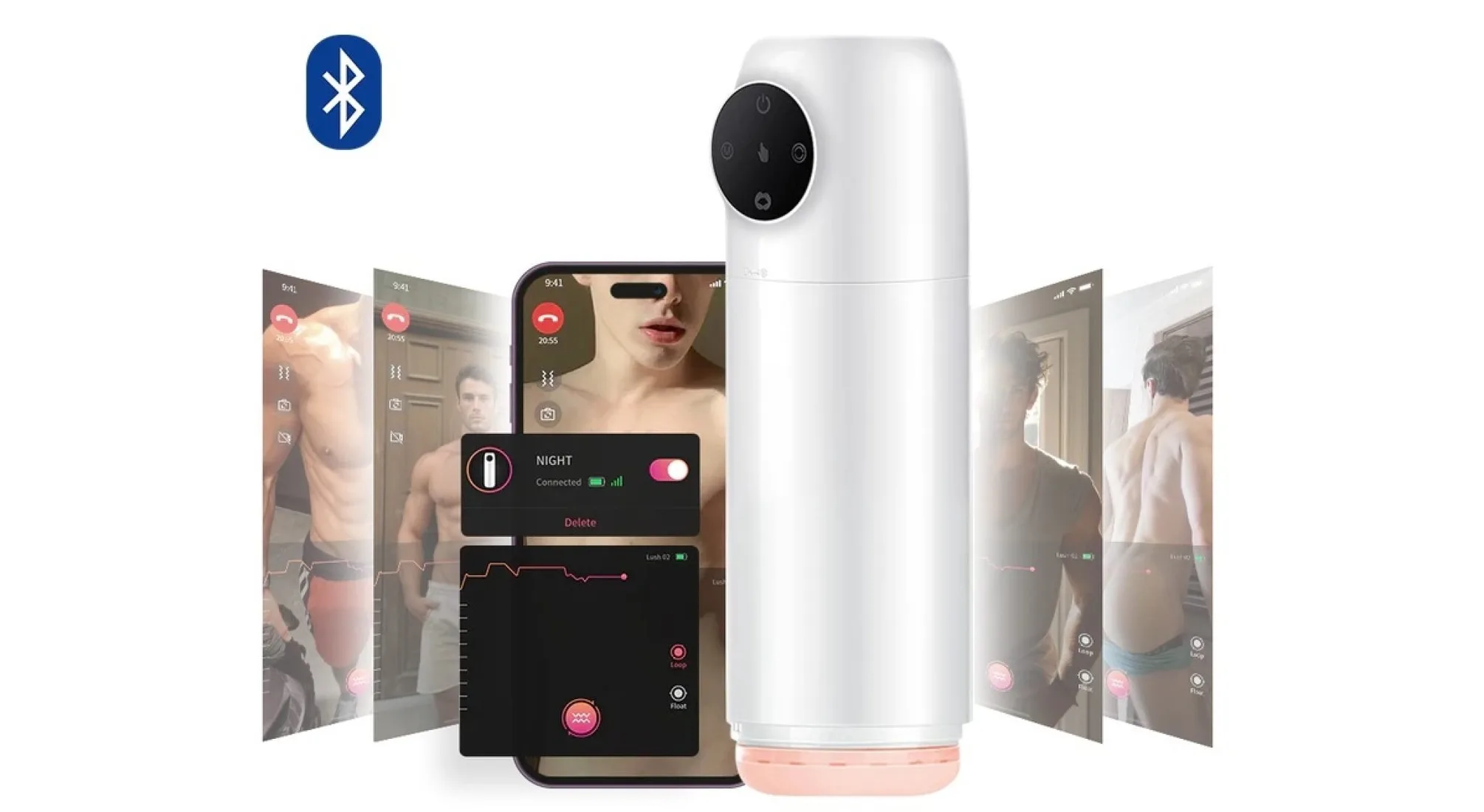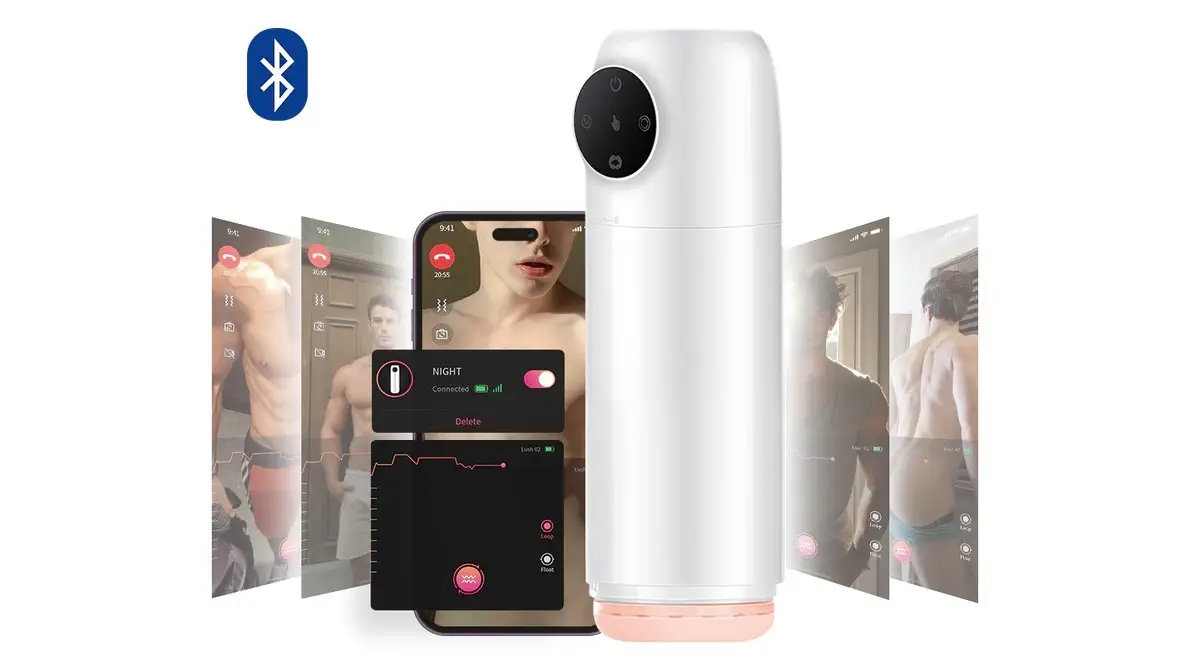 Verdict
All in all, this toy is one of the best options for men that want dual sucking and spinning action that feels incredibly realistic and overall good on their shaft.
While connectivity issues still abound at lower battery levels, it's pretty easy to navigate through the app, pay with tokens, and find cam models that can engage in dual masturbation and interactive play with you.
It's not the best toy for those that are bigger, and those that want a toy that's cheap and low-maintenance.
If you have money to spare and time to clean out your toy, give the Twijoy Night a try today!