It was in 2016 that the company that manufactures Motorbunny asked creative artists if they could make something spectacular out of the device.
The Motorbunny has a 0.8-horsepower motor and offers people to use their imaginations when using this incredible sex toy. With time this device included different attachments and became very much in demand. The artistic team continues to work and explore the various ways Motorbunny can be enhanced.
Through artistic creativity, this has become one of the most demanded sex toys by couples and people who want to come together to have an enjoyable time. Motorbunny has surpassed anyone's expectations, and what you can do with it is limitless.
All you need to do is put your imagination into play. The device can be used individually or with a partner helping to add to the innovations and the stimulation.
However, with the use of the Bunny Rest, if there are two of you, then you can do many different experiments and find ways both of you can enjoy this device. With all of the various attachments, it is easy to get your imagination working, and you can think of different ways that you and your partner can join in playtime. Some find that watching their partner on the Motorbunny can build up much sexual desire, so afterward, they can come together in mutual stimulation.
Once you purchase Motorbunny and get a good look at it and give it a trial run, you might never leave the house again. It has a great design that gives you the power and the stimulations to crank it up and have the time of your life. With the incredible voice control, you don't have to stop for a moment to adjust anything; just give the command, and the device adjusts itself, and the fun can go on.
>> Click here to Check the Price of the Motorbunny!
What is Motorbunny?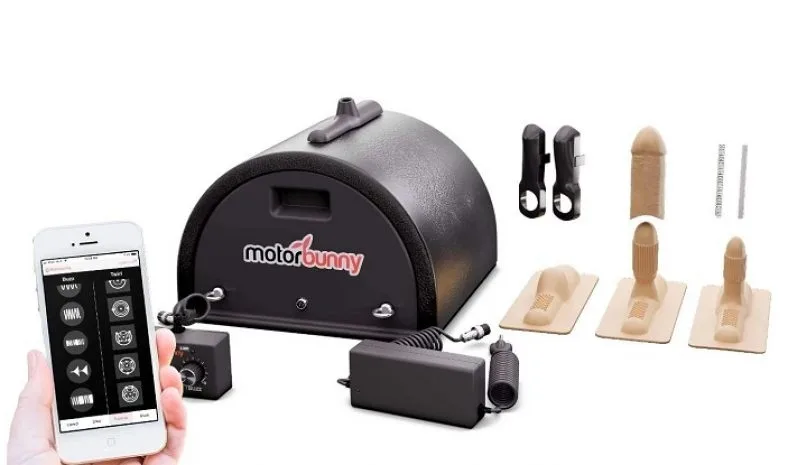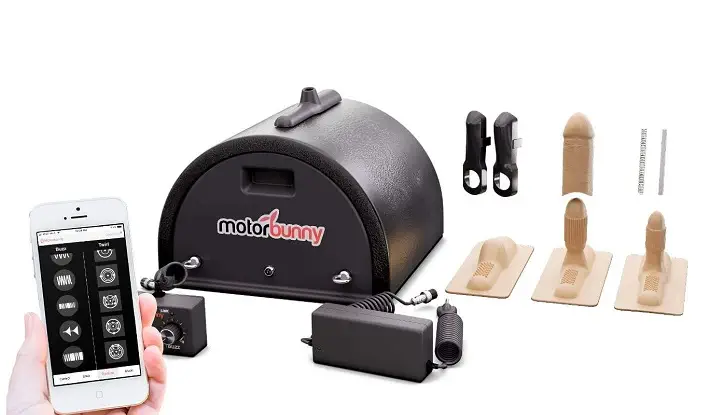 In this Motorbunny review, it is important to mention precisely how one would describe the Motorbunny. A device designed to be a straddle-style machine for personal sexual pleasure.
It has the power to deliver the most unbelievable orgasms that can be accomplished both with or without a partner. It might be more fun with a partner, but either way, the Motorbunny always delivers what it promises sexual pleasure without limitations.
You could say it puts you in the driver's seat, and you can hop on Motorbunny and have the time of your life. It comes with different attachments for full sexual pleasure and different kinds of stimulations. You can experiment as you use the device and see what gives you the best feeling.
Motorbunny is a huge vibrating sex toy that lets you climb on top of the device and ride it like you were on a saddle. You can control this device through your voice, commanding it to do things. It is suitable for both women and men and for couples who want to add some excitement to their lives.
Motorbunny lets you take control of the best kind of sexual stimulation you have ever had. It comes with a 0.08 horsepower motor that gives out about 7,000 vibrations per minute. You can control the speed using the control knob.
Every movement you make on the Motorbunny can be controlled by using an app or through voice control. To make things so much more exciting, it comes with three accessories and a unique "rest bench" so you can keep balanced as you ride the device. You can choose to use the device on the floor or the bed.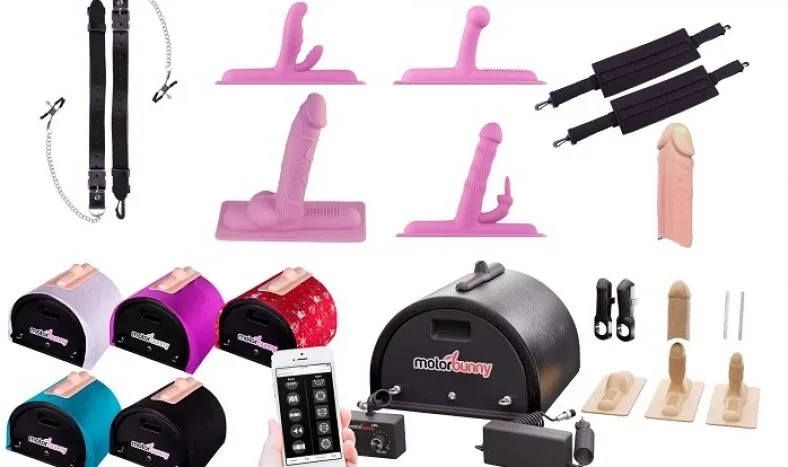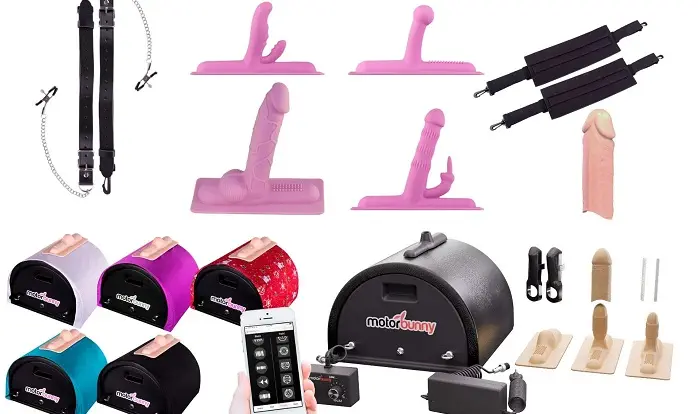 Motorbunny is the first adult sex toy to give access to an API letting users hack and tweak their devices LINK functionality on many different platforms. They're also the first to use Siri shortcut voice commands. Being able to command the Motorbunny by voice makes it also possible for those with disabilities to use it.
When you're enjoying yourself and having fun with Motorbunny, it is great that through voice control, you can turn the device on and off, you can begin and end sessions, and connect and disconnect the device. After all, when having fun, there is no time to keep manually making sure the device is working like you want it to be functioning. Through voice control, it is also possible to turn on the microphone and set Motorbunny on its many different routines.
Key Features
Motorbunny can hold two people with the combined weight up to 1,000 pounds
Twirl rotation speeds go from 0 to 160 RPM
Up to 7,000 RPM buzz vibrations
For tying, there are 2 sturdy eyelets in the front and 2 in the back. The sturdy eyelets are also great for attaching different accessories such as wrist restraints.
What's in the box
The Motorbunny Starter Kit comes with four TPE attachments. To get things started, there is the flat, rub-only attachment.
Two attachments in small and medium designed for penetration make use of the device's powerful twirl feature. For a more stimulating ride, you can slip on the enlargement cap.
The Bunny Rest is for the user to find the right position. It can also be used to sit on by both partners for some really intimate experimentation.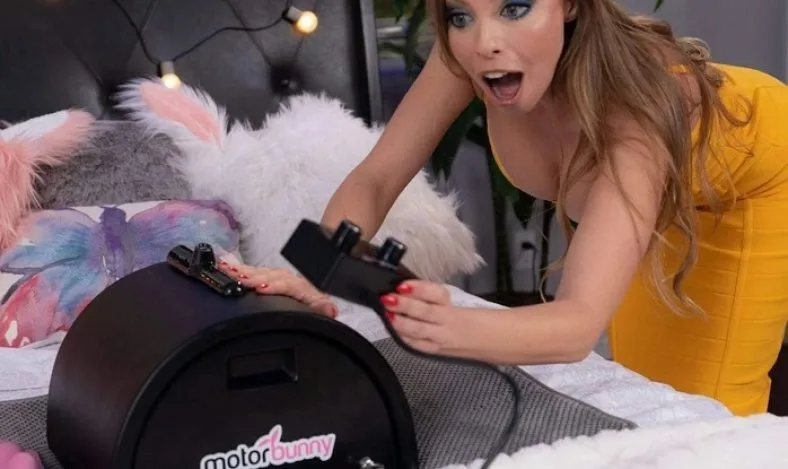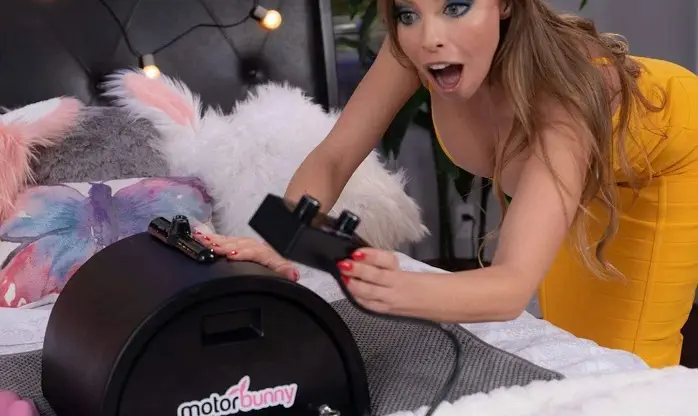 The box includes:
Motorbunny straddle style saddle covered in vegan leather with deep grips so it can be easily carried and placed on the floor or bed
Bunny Rest also in vegan leather for stability or different position options
Four stainless steel eyelets
Four certified and safe TPE attachments, including one-size enhancing slip-on cover
Two attachment risers for increased clitoral contact
Two stiff and two springy stiffening support rods to make the TPE attachments less or more flexible
A/C power supply
Universal wall adaptor for traveling
Standard Motorbunny Controller with Twirl and Buzz knobs you can turn up to 11
A quick start guide with 11 tips so you can get the most out of your Motorbunny
How Motorbunny Works
To get started with your Motorbunny, set it on Low Attachment to get things going. Then just hop on in your lingerie or jeans and give it a try. Even this way, with no penetration, the device will stimulate you.
One of the most ideal ways to ride the device is straddling the saddle. Set Motorbunny dial control to Twirl or Buzz speed.
You can experiment and see which one you prefer by trying them first separately before combining them. If you want to test ride it, first put the device on Twirl at 2 and Buzz at 10.
Then lean forward for full-frontal stimulation, and once you lean back, you can feel the increased sexual sensation. Some users prefer to get closer contact with their legs dangling down, so they put the device on the chair.
This makes it possible to have closer contact with the stimuli. The device can also be used in a lying down position with you holding it steady with your feet.
Take the Bunny Bench and lean over it or sit on it with your partner and begin playtime with your Motorbunny. As you ride the device, your partner can stimulate you further with oral. Just add some lubrication and you're set for one wild ride.
How does it feel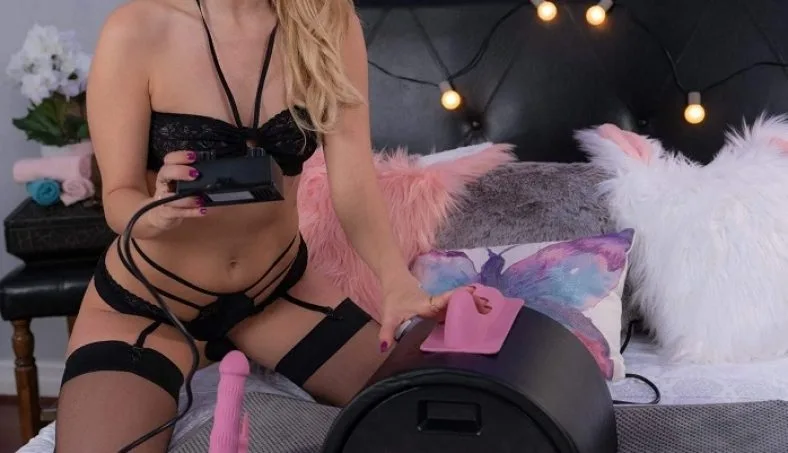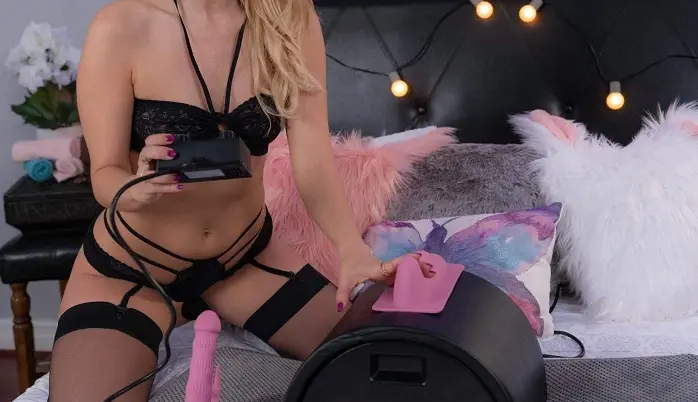 Motorbunny is designed as a straddle-style personal pleasure machine. It is meant for anyone who wants some added sexual stimulation and pleasure. It can be for individuals just seeing some pleasure on their own.
For couples who want to have more exciting sexual pleasure. This device is innovative and can make anyone's sexual fantasies come true.
It has become one of the most popular sex toys because once you set it up and turn it on, you can control it by voice. You don't have to stop what you're doing just to change controls. Simply shout commands at the device, and you can continue enjoying yourself.
The various attachments can make it pleasurable for partners to indulge one another in various sexual fantasies. Motorbunny is ready to oblige even the most demanding and always delivers the very best. With this device, you can try out different ranges of stimulations using the control now to see what gives you the most pleasurable sensations.
For a really wild time, you and your partner can test it, outputting it up to the max.
Pros
Top-of-the-line sex toy
Provides lots of sexual stimulation and pleasure
Can be used individually and by couples
Voice controlled
Comes with attachments for both men and women
Cons
Powerful motor might seem too loud for some
On the pricey side
Verdict
Motorbunny is the top sex toy in the market and has become the most favored by everyone. This device is the only one of its kind that has attachments for both women and men.
It is known for innovation and is the first in its category with an app to give you wireless control. Its adaptability is what is preferred, and the additional attachments make for a different kind of experience every time.
>> Click here to Check the Price of the Motorbunny!