In the world of sex toys, women toys are more popular than their male counterparts, but this doesn't mean that men don't get their own fair share when it comes to quality devices.
For men, there are several devices that have been developed today thanks to modern technology, to lead them down the part of the amazing sexual satisfaction.
Below is a comprehensive list of the top five best penis vibrators in the market.
To ensure you don't get counterfeit or defective products, NEVER purchase any sex toy from Amazon or Ebay. I strongly recommend that you order only from trusted and authorized dealers or official stores, like the ones mentioned in this post. Stay safe and have fun! 😀

MysteryVibe Tenuto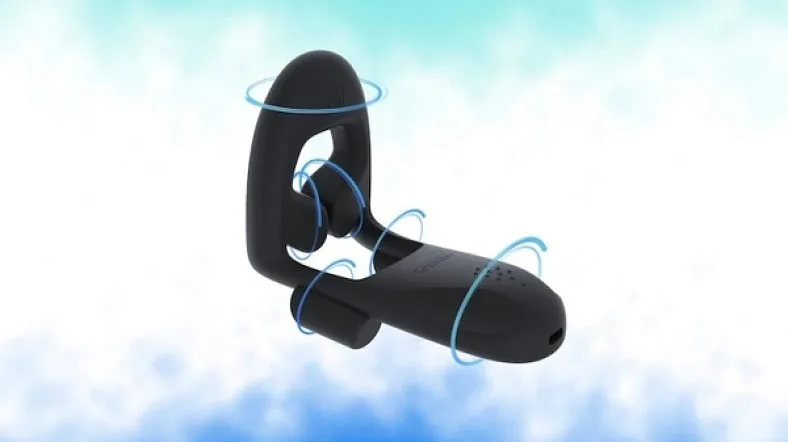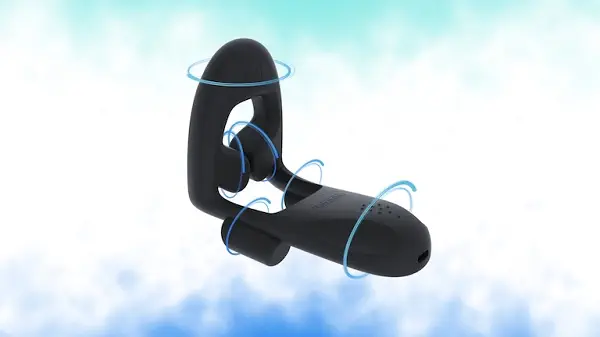 The Tenuto is a smart vibrator specially made for men.
It is a wearable device that helps enhance the wearer's sexual performance, at the same time, improving the level of sexual pleasure for his partner.
The Tenuto comes with six vibration zones that begin from the base of the penis stretching down to the perineum.
With the Tenuto, the six vibration zones are independently programmable and this can easily be done on the device or on the mobile app.
The device is specially crafted to aid the increase of blood flow, at the same time, maintain blood flow to the penis.
It is also built to stimulate the numerous nerve endings and erogenous zones in the perineum.
During sexual intercourse, the wearer and his partner experience better sexual satisfaction and orgasms.
The Tenuto is built to have a flexible shape which helps it adapts to its wearer for both solo play or couple play.
The duration of sexual pleasure is also enhanced while using the Tenuto, as well as the potency of sex, therefore creating a better intimacy for both partners.
Why Is the Tenuto Special and How Does It Work?
The Tenuto is a very unique vibrator because it has a world-class technical design combined with a personalized approach to pleasure, creating a high level of sexual satisfaction.
It is designed to be used for both solo play as well as couples play and it can stimulate multiple passion points.
The toy has the ability to program the pattern, location, and intensity of vibrations, according to the user's tastes.
The fact that the Tenuto is designed to satisfy both the wearer and receiver, as it hides all the tech underneath the seamless ergonomic design, makes it a vibrator in a class of its own.
The Tenuto also adapts perfectly to any body shape, thanks to its unique shape and flexibility.
It comes with 6 motors that can be controlled individually via its beautiful app.
The Tenuto doesn't have a specific way of using it due to the fact that every individual has different bodies, and this in turn leads to the difference in the level of pleasure derived from its different stimulation.
The device is originally designed to be worn like a regular cock ring around the shaft, as vibration is sent from the base of the device through the perineum and then to the prostate.
However, some adventurous user prefers using it directly along the shaft or at the glans of the penis because the stimulation works better there.
When using the Tenuto, it is advisable to use lubrication, so you can enjoy it use to the fullest.
With the Tenuto MysteryApp, one can make various shapes while using it due to its new vibes, and the option of playing with a partner through live control.
The Tenuto helps to close the orgasm gap by providing added vibrations and stimulation to the receiver. Some unique features on the Tenuto include:
It fits nicely irrespective of size.
It comes with six powerful motors.
It has a unique shape and flexibility that allows it to bend and stretch to suit its user.
>> Click here to learn more about the MysteryVibe Tenuto or order it now <<
Lelo Tor 2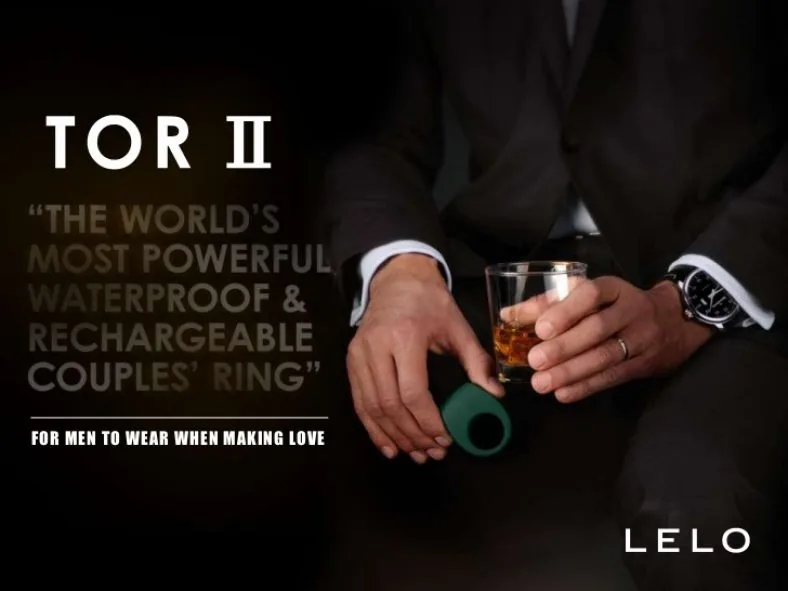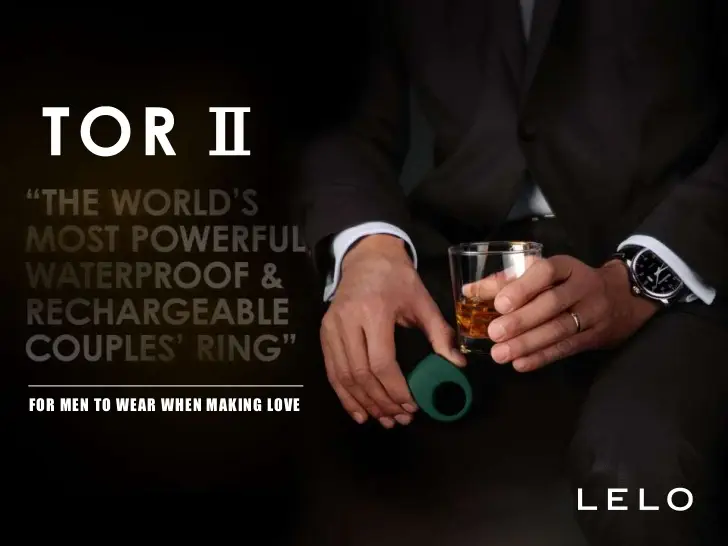 The Lelo Tor 2 is an amazing vibrating couple's ring that fits in perfectly and comfortably. It is a device worn by men to enhances the sexual sensations experienced by both partners.
The Tor 2 cock ring comes with a storage pouch, the charging lead, a free sachet of lube, and the authenticity card.
It is available in several colors which includes green, purple and black. The ring is made from silicone, for this reason, therefore use it with a water-based lubricant only.
It is important to know that when the silicone lube is used with the ring, it could damage the material.
The Tor 2 is non-porous and also phthalates free. It is 100% waterproof, therefore, it can be used in the bathroom and shower. It is also easy to clean.
Why Is the Lelo Tor 2 Special and How Does It Work?
The Lelo Tor 2 needs to be properly charged before it can be used, as it is a rechargeable sex device.
It comes with a LED that flashes to indicate that the device is charging. Once the device is fully charged, it gives out a steady glow.
The Tor 2 needs to be charged for two hours (2 hours) to be fully charged, and has a battery life of ninety minutes (90 minutes).
The toy comes with a button on each side of the sex toy. On one side, the plus sign is indicated there, while on the other side, a minus sign is indicated.
The plus side when pressed, turns the device on, and increases the vibration speed.
The minus side when pressed and held down, reduces the vibration speed to still the device goes off.
The Lelo Tor 2 is ranked as one of the world's most classy, exciting and sophisticated vibrating couple rings, because it offers its users amazing, thrilling, adventurous and intense pleasures.
The premium silicone it's made of, makes it stretchy, comfortable and accommodating for men of any size.
Some unique features on the Lelo Tor 2 includes the following:
It comes in two sizes–60 x 42 x 42 mm and 81 x 42 53 mm
It weighs 30g for the 60 x 42 x 42 mm size, and 56g for the 81 x 42 53 mm
Both sizes have a diameter of 29 mm
It has a battery life of 90 minutes
It has maximum noise level of <50 dB
It is 100℅ waterproof
It is rechargeable, with six preset vibration patterns.
>> Click here to learn more about the Tor 2 or order it now <<
Cobra Libre II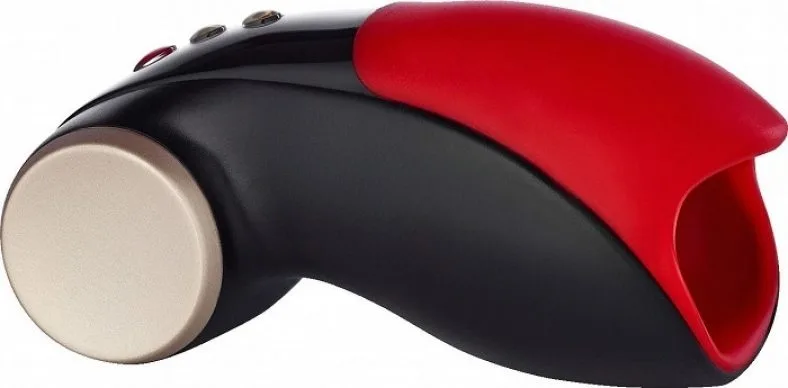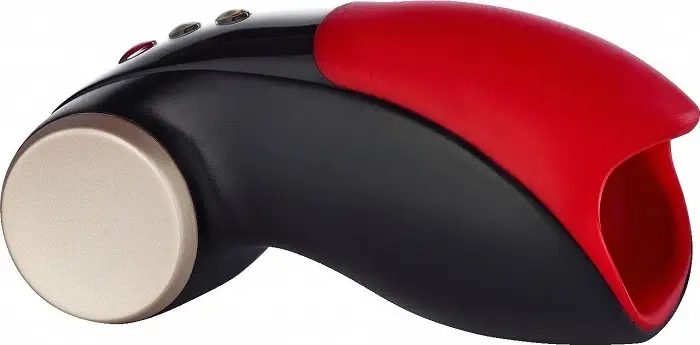 The Cobra Libre II is an amazing sex toy that has a different and unique mode of functioning.
It is built to target the glans and frenulum, providing an awesomely new sexual experience, unlike some other sex toys that simulate sex, the Cobra Libre II is a luxury silicone device that has become a revelation in the world of sex toys to men, as the pleasure the Cobra Libre II creates is outstanding.
The Cobra Libre II wraps around the sensitive head of the shaft in soft silicone and produces sensations that can make any man excited.
Unlike the hyped cock rings that fail to deliver what they promise, this device sends chill down your veins.
While in use, there is no need to thrust or stroke: just stay in a comfortable position and enjoy.
This device is an upgrade over the previous device and has 2 strong motors fitted into it. Coupled up with an intuitive button interface, it is easy to control and shift gears between its 11 frequency densities.
Plus, with its waterproofing coating, it is easy to use, clean and maintain ensuring the fun part in masturbation stays intact.
Why Is the Cobra Libre IiI Special and How Does It Work?
It is built to be a targeted stimulation for knee-trembling orgasms.
The Cobra Libre is a fully rechargeable, sex toy with two powerful motors that are extremely quiet, providing amazingly deep vibrations to its medical grade silicone sleeve.
The Cobra Libre II is very much different from other types of male masturbators.
Its uniqueness comes from the fact that it targets your sweetest spots for its vibration, instead of focusing its stimulation along the users full length and replicating the feeling of sex.
For this reason, irrespective of the length or girth of its user, the Cobra Libre II sex toy will perfectly and satisfactorily do an amazing job.
To use the Cobra Libre II, all that needs to be done is the user inserts about 3.5 inches of his penis length into the flexible and soft opening, once it is generously lubed up.
The next thing to do is to switch on the vibrations, as you test and check what feels best for you.
The Cobra Libre II comes with several speeds and patterns that are specially built for the user and his partner to explore, as well as a engage in a multitude of angles for playtimes.
It is a device with powerful vibrations for incredible stimulation of both the head and frenulum, with an innovative ergonomically design.
It is an extremely durable sex toy that is 100% waterproof, meaning that it can be used in the shower, bathtub or a torrential downpour.
Some of the unique features found on the Cobra Libre II includes the following:
It comes with two powerful motors
It can be used for solo play or to invite a partner who can grind against it.
It comes in black and red colors
It has an item weight of 10.6 ounces and a shipping weight of 1.01 pounds
It comes with one Lithium-ion battery
It is rechargeable and eco-friendly
It has a USB charger for worldwide power
It has a canal diameter of 2 inches and an internal length of 3.5 inches
It doesn't contain latex or phthalates
It is made with silicone material, and has a smooth texture.
It is 100℅ waterproof, with a built-in – push button
>> Click here to learn more about the Cobra Libre 2 or order it now <<
Hot Octopuss Pulse III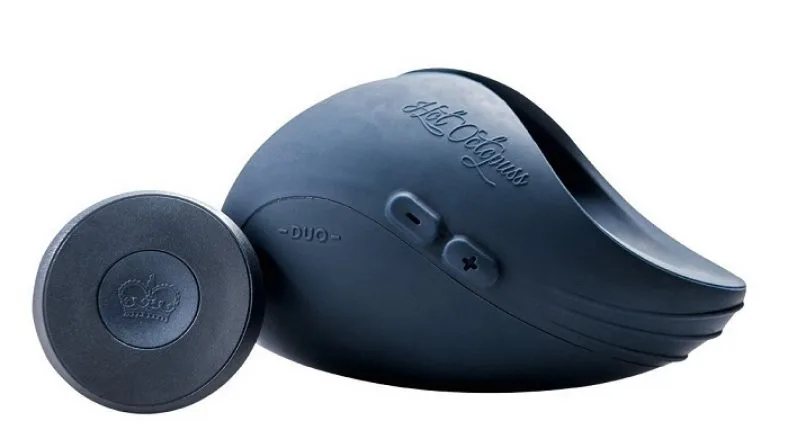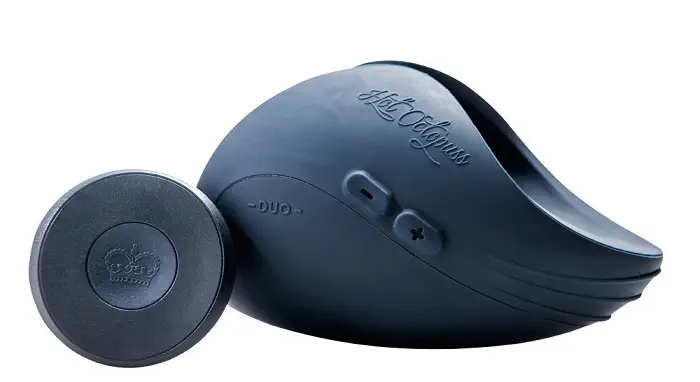 The Pulse is a male stimulator that has won multiple awards. It functions with the aid of oscillations to stimulate its user.
It comes in the Pulse III Solo and Pulse III Duo.
The Pulse III Solo is designed mainly for a man's solo play, while the Pulse III Duo is specialized for couples and it comes with a remote control and a vibrating underside.
It is an improvement on its predecessor, as it has 25% more power, and it includes a turbo mode to elevate its user's sexual satisfaction in seconds and a hi-tech magnetic charging.
The Octopuss Pulse III comes with a set of springy, expanding wings which allows it to accommodate any penis size, as it sends sweet stimulation down the shaft with its powerful PulsePlate technology.
Why Is the Pulse III Special and How Does It Work?
According to research, applying oscillations in a specific way can cause a man to involuntarily ejaculate. The Hot Octopus Pulse III simply makes use of this science via its oscillating PulsePlate.
The PulsePlate is specially designed for delivering extremely powerful and unique orgasm.
The PulsePlate Technology makes use of a patented piston like the system to provide high-amplitude oscillations, unlike the low-amplitude vibrations most conventional sex toys have.
The Pulse is the first sex toy to operate on this patented medical technology in the world. This device simply takes foreplay to a completely different level.
The remote control feature of the device lets the partner control the vibrations gotten from the base of the device, while the man controls his oscillations through the device.
Irrespective of the sex style, the Pulse III Duo offers a different hands-free foreplay experience, which helps the couple's focus on each other completely.
Its oscillating central plate with 5 modes produces an intense sensation that produces immersive arousal.
The Pulse III can be used with or without a lubricant, but it's advisable to use a water-based lubricant with it. Some of the unique features found on the Pulse III includes the following:
It has high amplitude oscillating PulsePlate that provides an amazing sensation.
It has 5 modes of vibration and its speed can be adjusted for a custom play session
It can be used either erect or flaccid on one hand.
It is 100% waterproof.
It comes with a magnetic charger.
It charges for 3 hours and has 1 hour use time.
It has an internal length of 4.2 inches.
It has a dimension of 6.5 x 4.1 x 2.8 inches.
It is made of silicone material and has an item weight of 52 ounces.
It doesn't contain latex or phthalates.
>> Click here to learn more about the Pulse 3 or order it now <<
Je Joue Mio


The Je Joue Mio is an extremely powerful, soft and flexible sex toy that helps achieve orgasms in no time.
This is a cock ring that will help its user get harder and last longer while giving his partner intense external vibration during play.
The device is easy to wear and definitely won't disturb pleasure.
Why Is the Je Joue Mio Special and How Does It Work?
Mio has an amazing innovative design made specially for pleasure. It has a perfect circular silicone form which is super-stretchy. Its ring slips down to the base of its users erect shaft easily.
It has a larger clitoral stimulator when compared to most stimulators other couple sex toys have, and it gives a precise and intense sensation.
It has an amazing variety of settings which can be operated by a simple touch of its minus, plus and pattern control buttons at the side of its large clitoral stimulator.
As soon as the penis is hard, add a little water-based lube, then slide it down to the base.
Ensure the vibrating part is positioned upwards. Once you are comfortable with it, switch it on and have fun with its different vibration levels.
Some unique features found on this device includes the following:
It is made of silicone material.
It has 5 vibrating functions and 5 different speeds.
It is a smooth, stretchy circular ring that doesn't have lumps or bumps.
It has a large clitoral stimulator for intense sensations for the receiver.
It is USB rechargeable.
It has a maximum diameter of 2.25 inches, and a minimum diameter of 1.25.
It comes with one ring that is stretchable.
It doesn't contain latex or phthalates.
It is 100% waterproof.
It has an item weight of 8 ounces and a shipping weight of 9.4 ounces.
It comes with one lithium-ion battery and a dimension of 4 x 4 x 2 inches.
>> Click here to learn more about the Je Joue Mio or order it now <<
Conclusion
Every single sex toy mentioned above offers amazing and new sexual pleasure, therefore making them must-have toys to comfortably enhance sexual performances, and in turn, help its user and partner attain that sexual fantasy and satisfaction.