Lovense is one of the most popular manufacturers of remote sex toys and the Lovense Ridge is an enticing addition to their product line!
Fans of Lovense toys have likely been missing a dedicated set of anal beads from this sex toy company.
Toys like The Edge have been around for a while, but now you've got a whole new way to have fun in the bedroom—even if you're in different time zones!
I'm going to uncover the Lovense Ridge and show you the ins and outs of why this toy has become one of my favorites.
➡️ Check the Price of the Ridge
Introducing the Lovense Ridge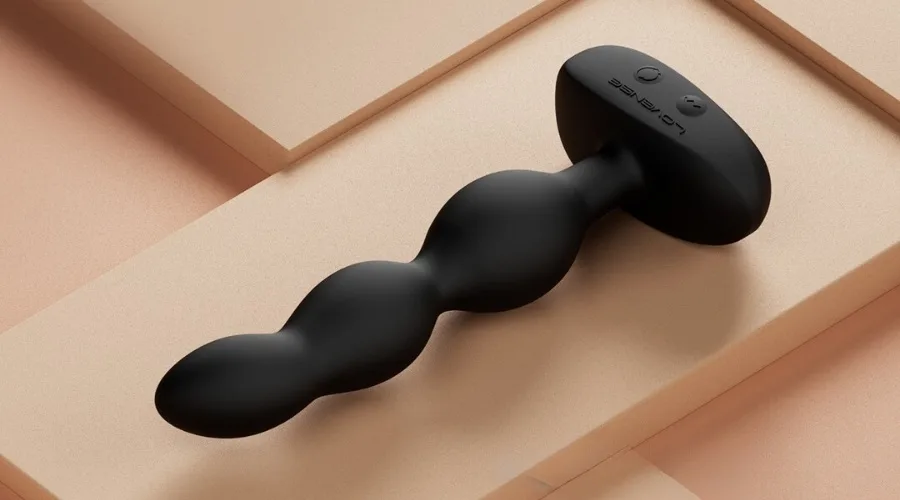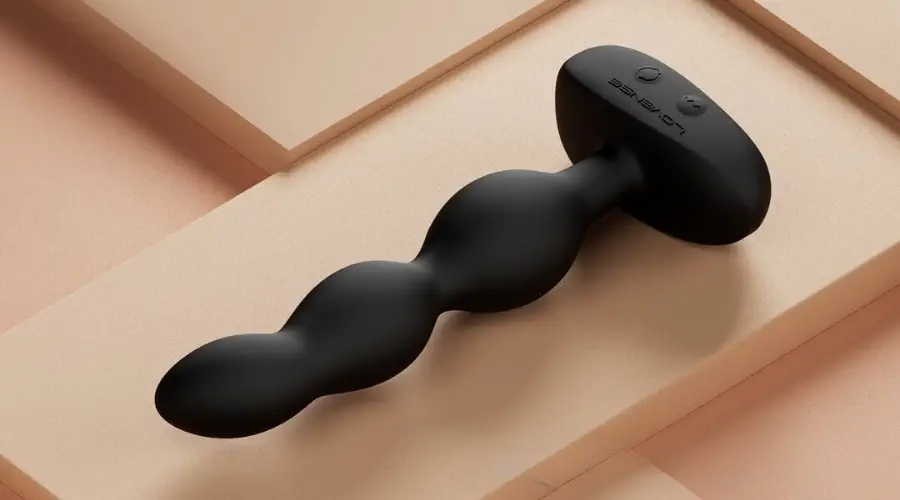 The Lovense brand has been around for nearly a decade now.
They got their start when the founder wanted to find a way to keep the fire of passion burning even when they were in a long distance relationship.
This sex toy brand has released countless products over the years, but a notable absence from their product line has always been a dedicated set of anal beads.
Thankfully, Lovense released the Ridge.
These are gender-neutral anal beads that are designed to accommodate beginners who are new to anal play as well as people who are more experienced and looking for something that can deliver on intense pleasure.
Lovense Ridge—Feature Review
Does the Lovense Ridge succeed in delivering a little something pleasurable for everyone or is it held back by trying to be an all-around people pleaser?
I'm going to take a close look at this sex toy and let you know If it's going to have you waiting in anticipation for pleasure or waiting and anticipation for a refund.
Whisper Quiet Vibration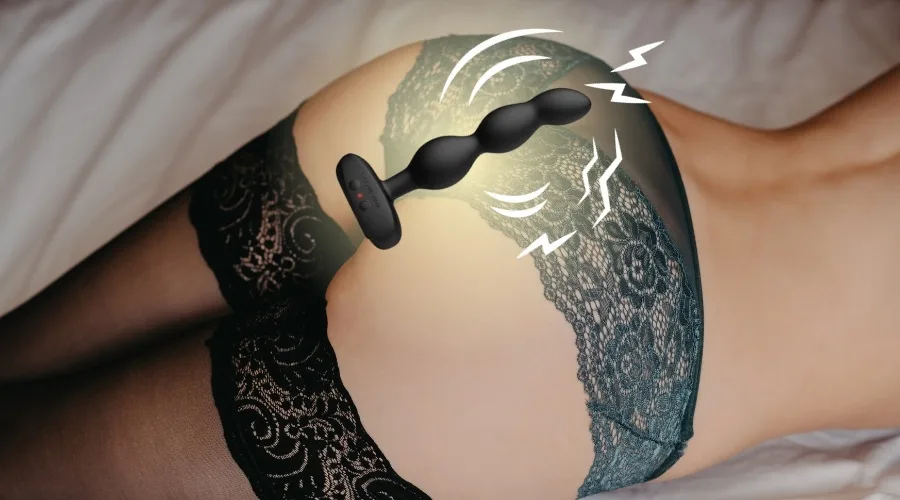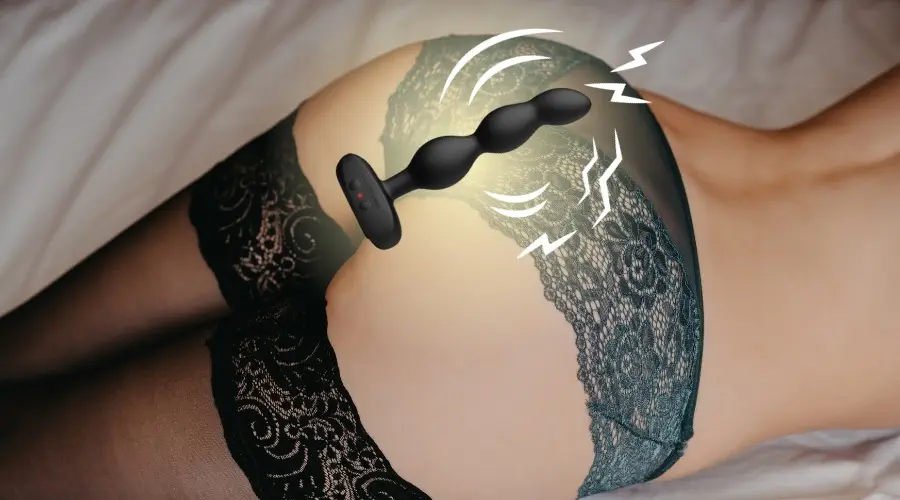 I wanted to kick things off with the most conflicted aspect of the Lovense Ridge that's going to show up in my review.
The vibration features are whisper quiet when you are using the gentle to moderate settings. However, once you hit the strong setting there is a noticeable buzz that there's really no way to hide.
The rotation motors on the 360° tip always generate a noticeable buzz.
This toy feels more designed for the bedroom than for public settings which makes this buzzing not too big of an issue.
However, if you're looking to keep things discreet I'd recommend sticking with the more gentle settings or shopping around for a toy that prioritizes keeping the volume low.
Vibration and Rotation
The Lovense Ridge offers both vibration and rotation for nearly infinite pleasurable experiences.
The rotating tip can move 360° in both directions. This means that you can hit all the right spots with whatever intensity you're looking for.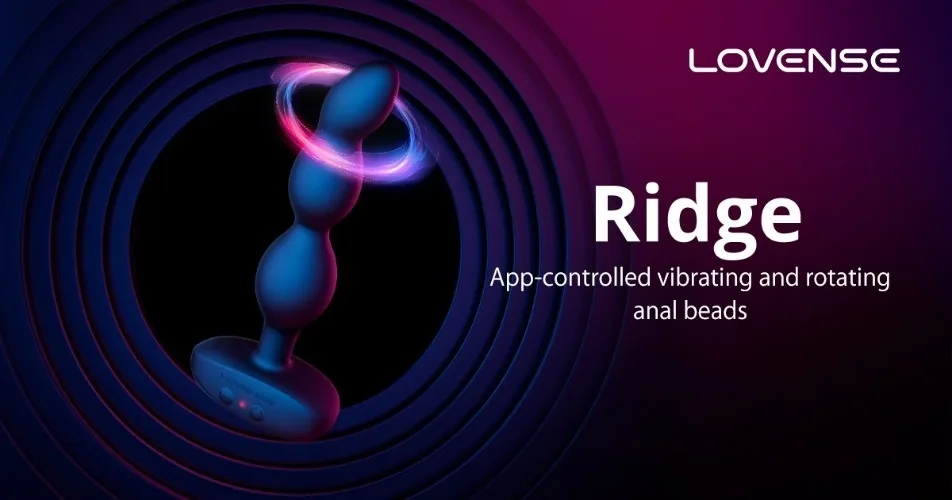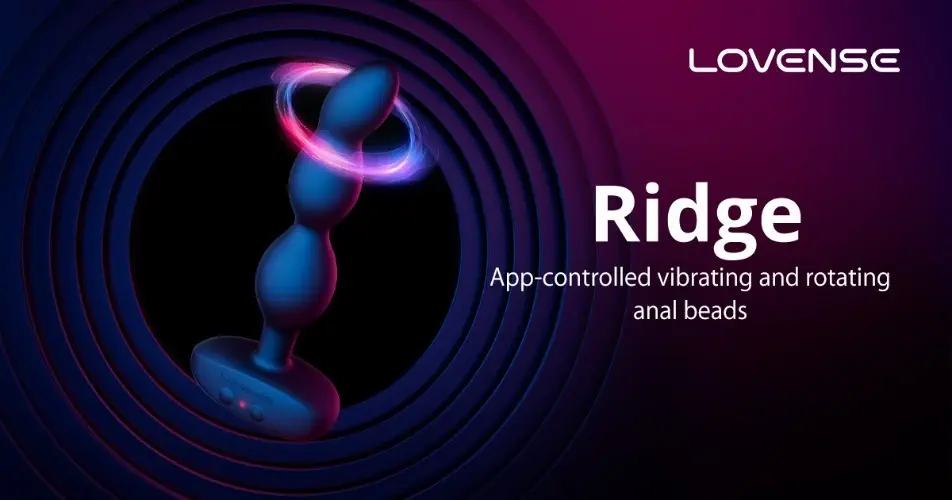 The lower two beads offer a range of vibration settings. They vary in intensity from gentle to a strong vibration and they can be set to an endless range of patterns.
Lovense thought I had and you do not have to stop using one feature to start using the other.
You can use vibration and rotation simultaneously as well as scale them up independently of each other.
Are you looking for an intense vibration, but a gentle rotation? The Ridge can handle that and everything and any other combination you can think of.
Features for Anal Beginners and the More Experienced
This is one of those rare adult toys that does a great job of working just as well for beginners as it does for people with more experience.
Beginners will love the gentle diameter of this toy as well as the soft materials and sturdy construction.
More experienced fans of anal play can find their excitement in the intense vibration and rotation settings that this toy is capable of.
Built for Male and Female Anatomy
The Lovense Ridge has a unique design that makes it great for any anatomy. Regardless of your gender or biological sex, these vibrating anal beads are sure to show you a good time.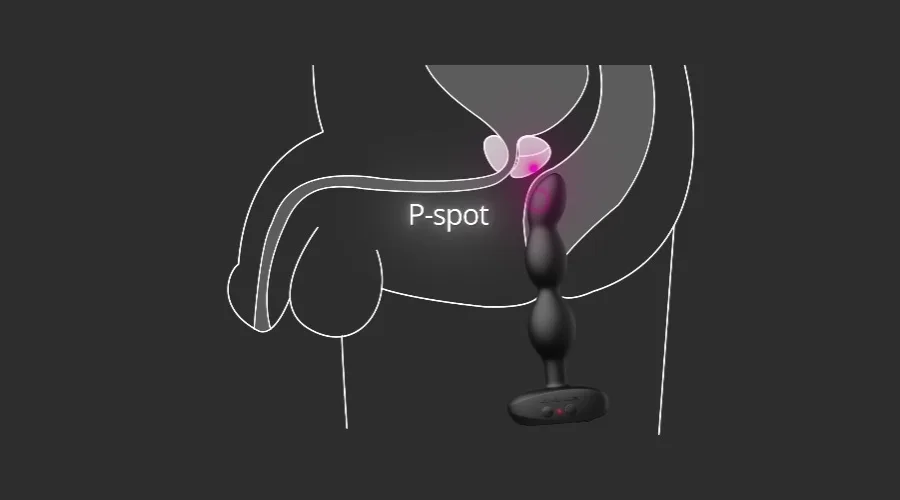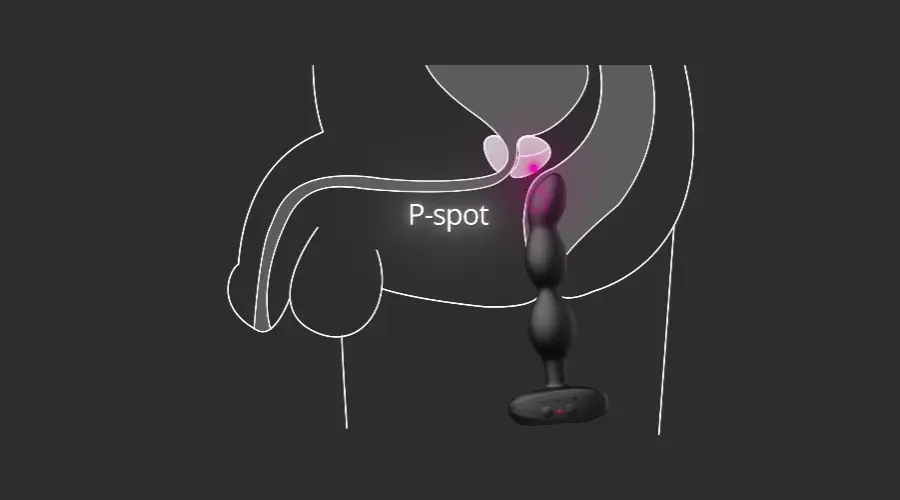 The unique vibrating patterns of this toy are designed to hit p-spot, g-spot, and a-spot areas. This means that you and your partner can have a great time no matter who you are.
Flexible Bottom Joint for Relaxed Play
There's a lot about the Lovense Ridge that felt like it was designed for ease of use. One of my favorite features happens to be one of the smallest: the flexible bottom joint.
No pun intended, but a flexible bottom joint is very important for anal beads like the Ridge. Plenty of cheaper vibrating anal beads have rigid joints which make playing with them much more rough.
This feature isn't just for beginners looking for a more accessible first set of anal beads. Serious fans will be able to get into more positions and enjoy more of this toy thanks to its flexible design.
The bottom joint is as strong as it is flexible. Even when I was really getting into it, there was no worry that this toy was going to break or snap.
Works With the Lovense App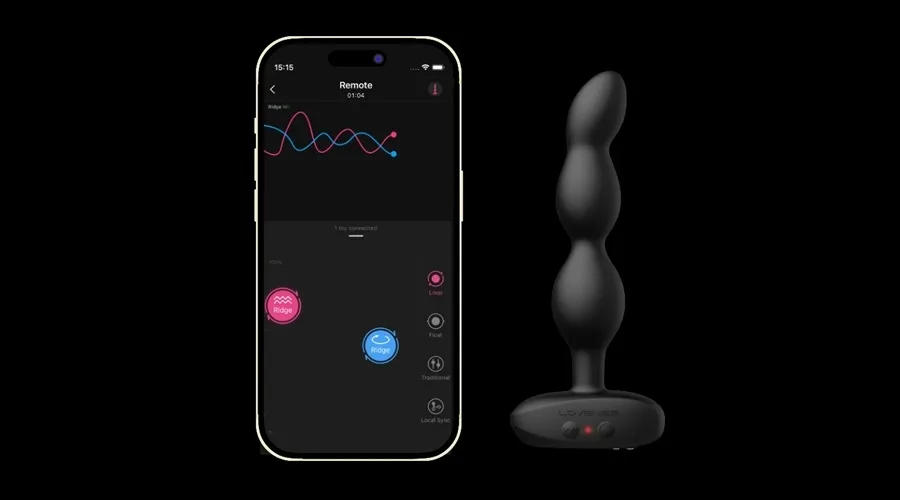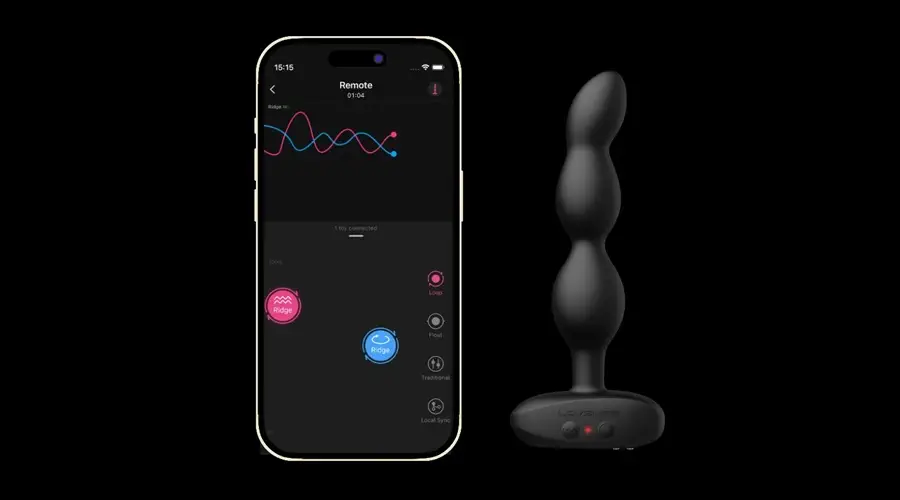 The Lovense app is really where the Ridge shines!
The Lovense app allows you to use the Ridge whether you're in the same room as your partner or the other side of the world.
This is an ideal toy for adventurous long-distance partners who are looking to make sure that things don't cool down when you have to spend some time apart.
The app also unlocks a bunch of other perks. I got a surprising amount of use out of syncing the Ridge to music and exploring the library of vibration presets.
You're also able to use the app to connect this toy to a wide range of other apps and media.
Lovense now has connections with erotic audio, adult video, adult gaming, and even a discreet adult social media app where you can connect with like-minded users.
If you're thinking about picking up the Lovense Ridge, I highly recommend trying it out with the Lovense app.
Let's Look at the Body-Safe Materials
One of the most important things to look for in any sex toy is the materials that they're made of. This is especially important if you're going to be using those toys for anal play.
The Lovense Ridge is made out of body safe silicone. This is one of the best materials that a sex toy can be made out of.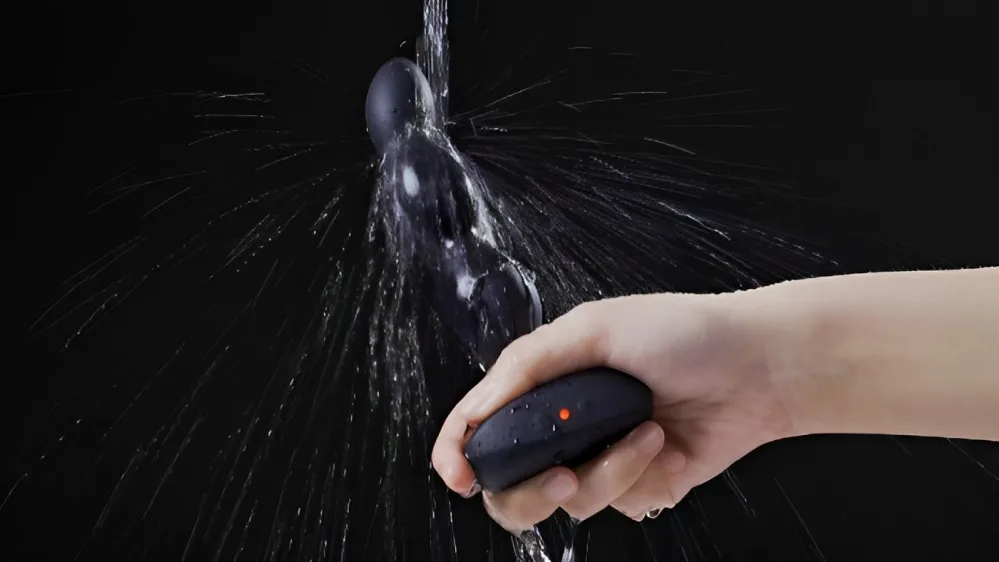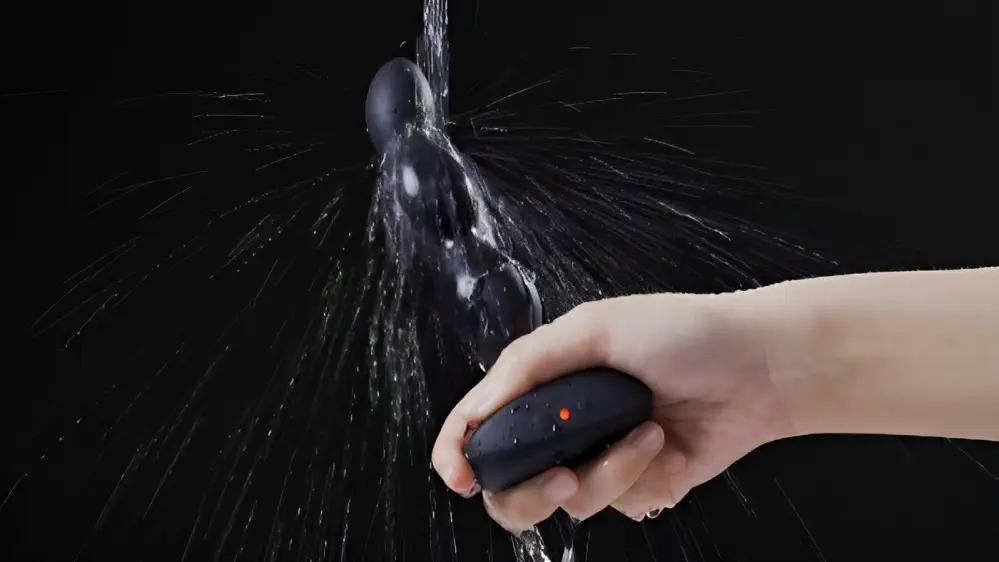 Body safe silicone is non-porous which means that it is very easy to clean.
Body safe silicone also resists picking up smells and won't start to break down as long as you follow the care instructions included in the user manual closely.
Flared Base and On-board Controls
If there's one aspect of the Lovense Ridge that I have the most mixed feelings about, it's the flared base.
I want to be upfront and say that it does the job of an anal sex toy flared base very well.
The whole point of a flared base is to make sure that the entire toy cannot enter the body and this space definitely does that.
However, I think there are a few design missteps here.
The construction of the Lovense Ridge flared base is very blocky.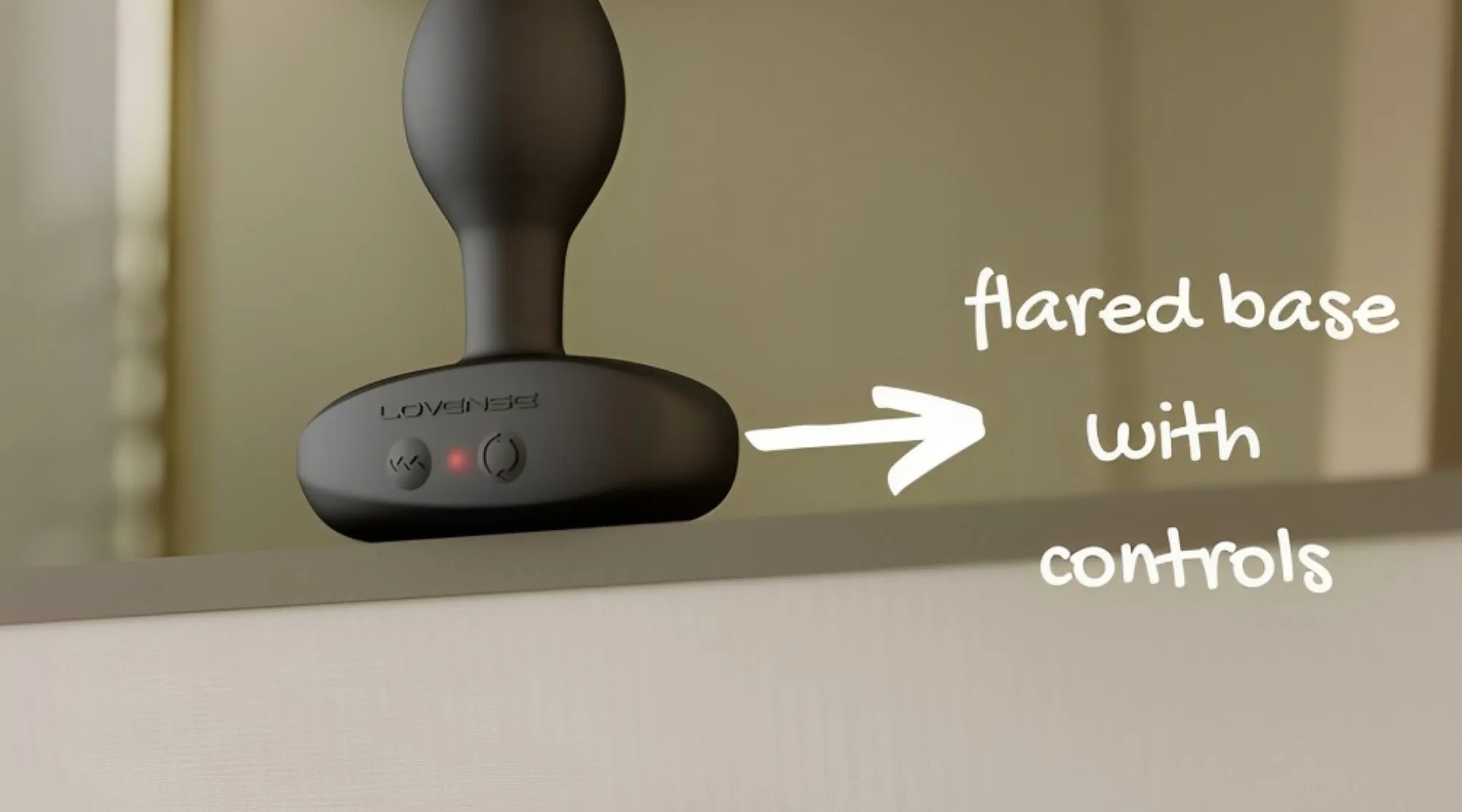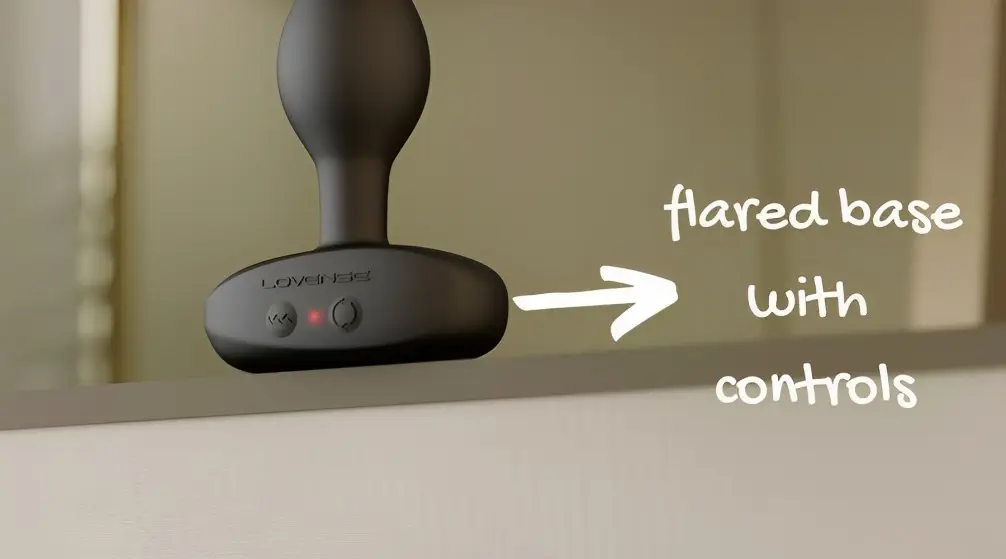 This is probably to accommodate Bluetooth technology and the controls, but it does make it uncomfortable for anything other than a short play session.
I've also found that it's pretty easy to accidentally hit these buttons during play.
Both during solo play and with a partner, I found these buttons kept getting accidentally pressed and the settings got changed even when I didn't want them to.
How to Make the Most Out of Your Lovense Ridge
Ready to play with your toy?
Here's a few tips that help me get my Lovense Ridge setup. Hopefully, they'll help you hit the ground running with your brand new vibrating anal beads.
Charge Your Sex Toys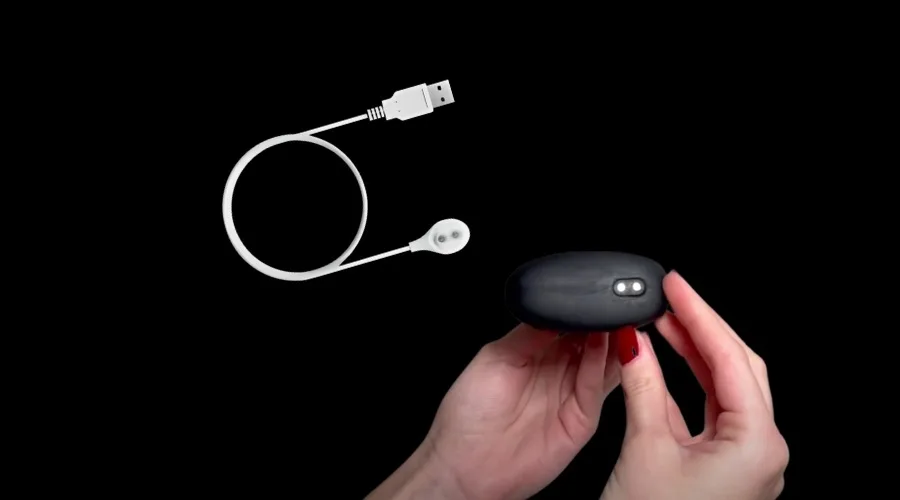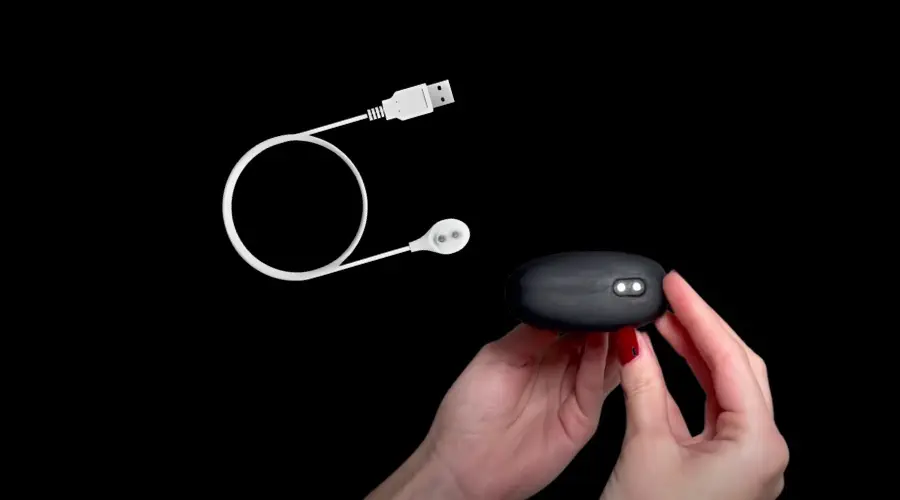 One of the most important tips that I can give you is to keep your Ridge charged.
Even if it's been a while since you've used your Lovense Ridge, you should make sure that you keep it fully charged with a top up every 6 months at least.
This helps keep your Ridge and good working order and make sure there's no problems when things are starting to heat up and you reach for your favorite app-controlled sex toy.
Controlling the Ridge with the Lovense App and Physical Buttons
The Lovense Ridge puts you, and your partner, in control of your pleasure.
You have the option of syncing the Ridge to the Lovense app or using it without the app thanks to the physical buttons on the base of the toy.
Connecting the Ridge to the Lovense app is easy. All you need to do is fire up the app and follow the on-screen instructions for syncing a new device.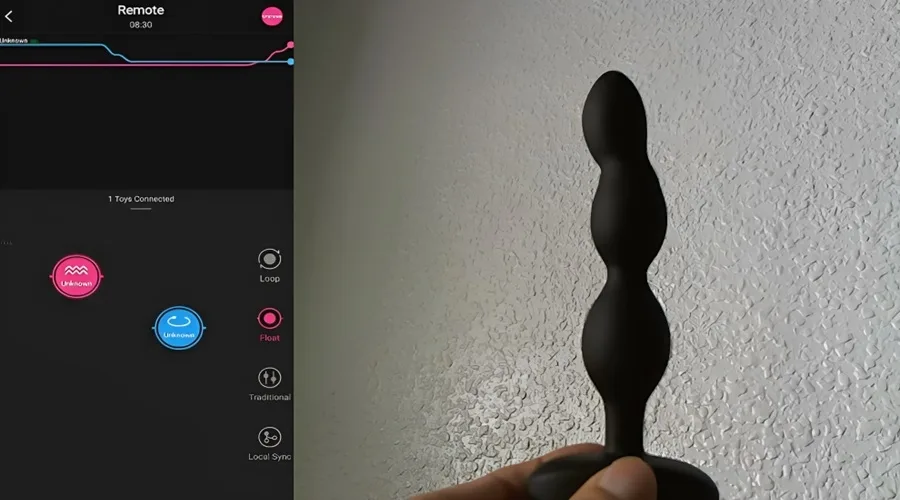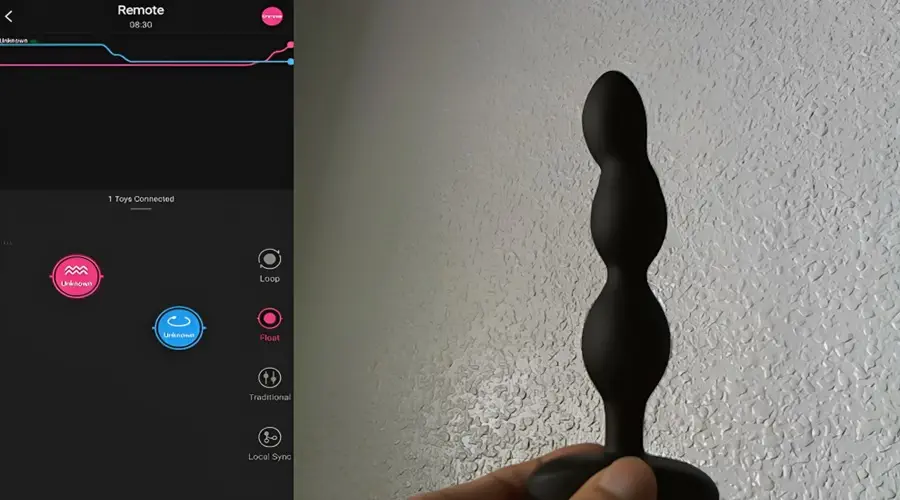 The Lovense Ridge connects via Bluetooth. So, make sure that whatever device you're trying to connect it with is capable of pairing with new Bluetooth devices.
There are also physical buttons on the base of the Lovense Ridge. Pressing and holding the power button for 3 seconds will turn this sex toy on.
Buttons on either side of the base allow you to cycle through vibration intensity, pattern, and control the independent rotating motors.
Yes, you can use vibration and rotation at the same time for maximum pleasure.
Experiment with Settings and Positions
In my experience, the trick to getting the most pleasure out of anal sex toys like the Lovense Ridge is to experiment with settings and positions.
I'm typically a fan of steady vibration, but spicing things up with one of the vibrating patterns— or syncing it to an adult game or movie could be the missing excitement you were looking for in the bedroom.
One downside of the Lovense Ridge that myself and others have experienced is that it can be a little uncomfortable to sit while using the sex toy.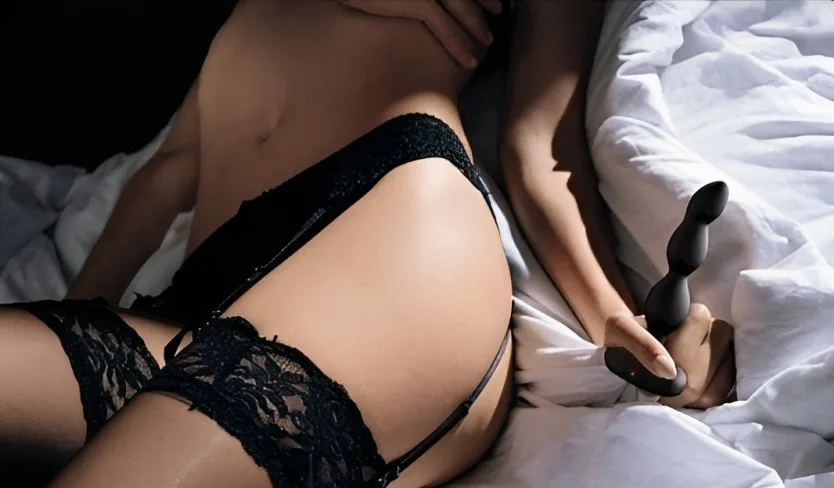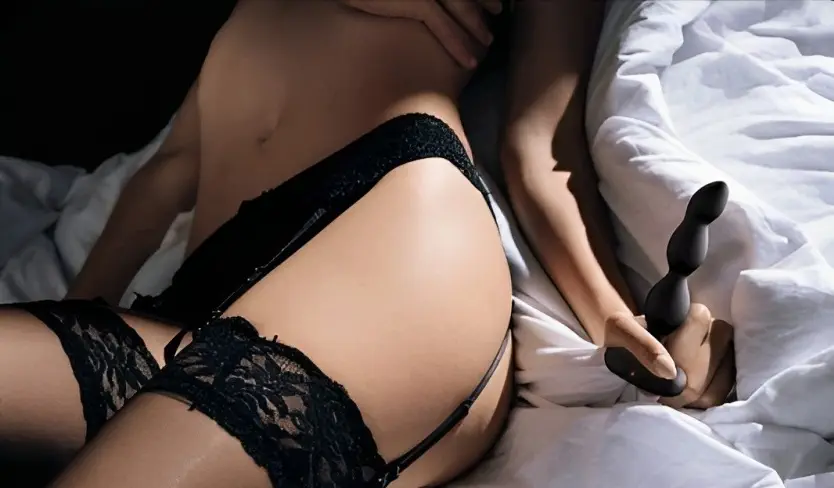 It seems to be designed for more relaxed play and inclined positions or laying down rather than long-term wear.
This might be a downside for anyone looking to take this to a play party and will definitely hold you back if you're looking for some discreet pleasure in public.
Don't Forget to Keep Things Clean
The most important thing about any set of anal beads is keeping them clean.
You want to make sure that you wash the Lovense Ridge before and after every session to make sure that potentially harmful bacteria never have a place to set up shop.
Lovense Ridge FAQ
What Lube do you use With the Lovense Ridge?
You should only ever use water-based lube with the Lovense Ridge.
This is a silicone toy which means that silicone-based lubricants will cause the Ridge to break down over time—this can even cause the toy to become unsafe for play.
What is the Lovense Ridge Battery Life?
The Lovense Ridge uses a 800mAh li-polymer battery that lasts up to 2.42 hours depending on which vibration settings you use. The recharge time is only 1.15 hours.
How to Clean the Lovense Ridge?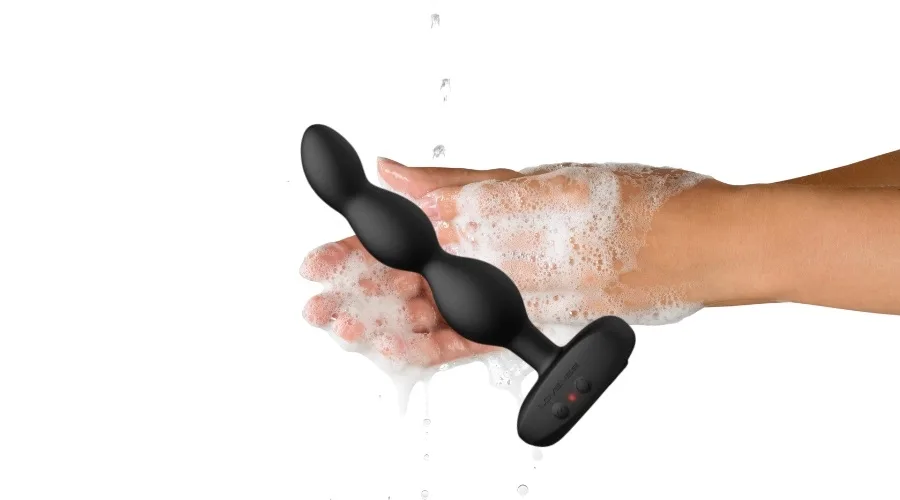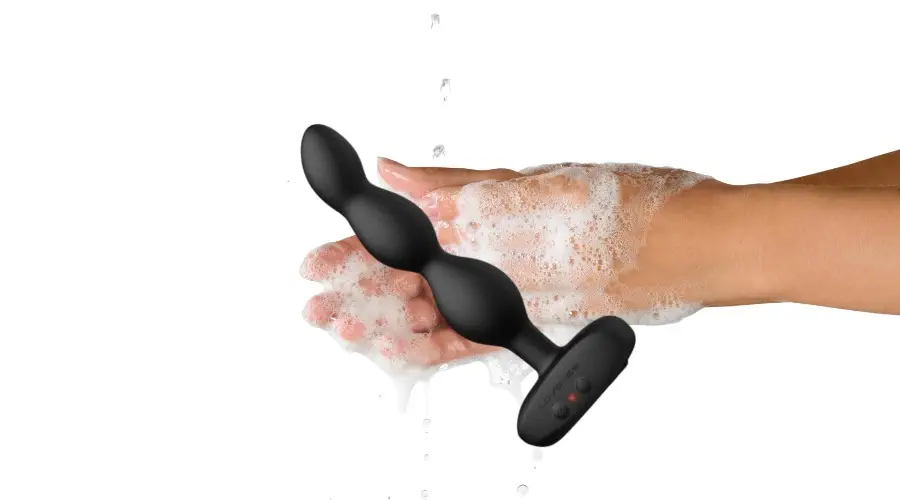 The easiest way to clean the Lovense Ridge is to give it a wash with warm, soapy water and sex toy cleaner after a play session.
The Lovense Ridge can also be sterilized using boiling water for 3 minutes or a 10% bleach solution.
Lovense Ridge Pros
Size and design is great for beginners and more experience pleasure seekers
Nearly infinite, customizable patterns between the different vibrating motors
Syncs with the Lovense app for more customization and long-distance fun
The Ridge stays quiet especially at the low and medium vibration settings
IPx7 waterproof design is great for both play and cleanup afterward
Lovense Ridge Cons
Needs more color options
Flared base could have a more comfortable design
Buttons on base can be accidentally pressed during play
Battery life should be longer for extended play sessions
Lovense needs to expand the Ridge product range for more experienced fans of anal play
Lovense Ridge Verdict
The Ridge has a little something for everyone who's ready for more excitement in the bedroom. It's only got a few flaws, and those are all easy to work around.
I'd say that this toy is best for anyone wanting to explore solo, couple, or even group play in the bedroom. It's a little bulky for discrete play in public settings, but your mileage may vary.
Overall, I really recommend the Lovense Ridge whether you're new to anal play or you're a pro looking for something a bit more exciting than your standard anal beads.