Are you looking for a bullet vibrator that no one will notice? Look no more—Lovense Exomoon fulfills the catch. It's a sex toy years in the making.
Exomoon is a lipstick-shaped vibrator from Lovense – the producer of exquisitely powerful remote control sex toys. Put it into a purse and no one would think it's a sex toy.
Why does Lovense Exomoon's design make it look like lipstick? Because it is catered to fulfill the needs of a different set of lips, the labia, and the clitoris.
Lovense Exomoon has a slanted tip that pinpoints vibration directly to the clit. This favors clit orgasms as they are easier to achieve than vaginal orgasms.
➡️ Check the current price of the Lovense Exomoon
Why Choose Lovense Exomoon?
First things first, Lovense vibrators are renowned for their power, since their motors produce that needed kick. This vibrator is quite rumbly, more so on the lower half of the speed option.
When it is set to a higher power, the vibrator begins to be a bit more buzzy, the kind that is not whiny like a conventional bullet vibrator.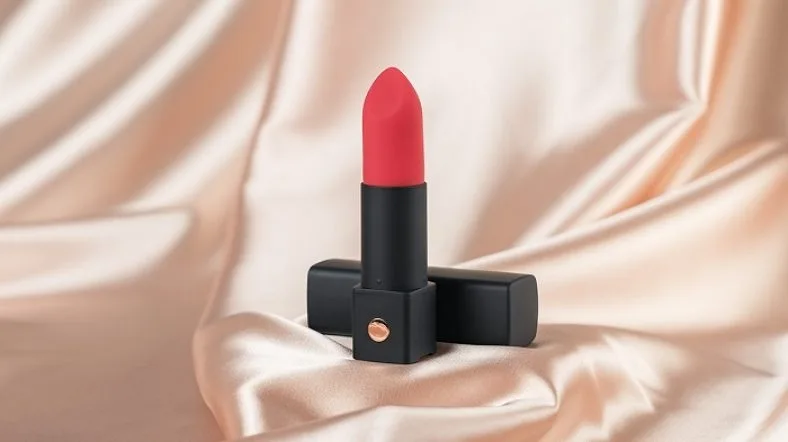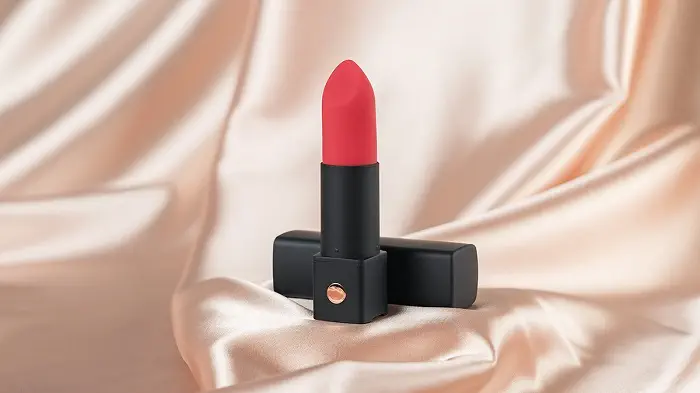 What I liked most about in Lovense Exomoon is the decent difference in density it offers—the range between low and high speeds. Not expectant of a vibrator its size.
This is a small bullet vibe that I enjoyed especially as it focused its power on my clit. Compared to a wand vibrator, though it holds more power, the wand doesn't hone right in on my clitoris.
On the other hand, though the Lovense Domi 2 can be much stronger, it still doesn't win the Exomoon on how effective it is for those of us who enjoy precise targeting of the clitoris.
As a bullet vibe power user, I rate Lovense Exomoon at 8.5 on a scale of 10.
Using Lovense Exomoon Discreetly and Over Long Distance
First things first, let's look at how to use Lovense Exomoon:
You need to power it on by holding down the gold button for three seconds until you hear a quick humming blip of a sound
When you press the button again, the sex toy starts its function from level one up
Continue to press the gold button to set on through additional preset levels of three steady speeds and four vibration patterns. Once the cycle is all the way through, it comes to a stop
To start again, press once more the gold button
When you are finished and want to turn off the Lovense Exomoon, hold down the gold button for a full three seconds.
Exomoon is not wearable, but you can get it to fit and stick up out of panties that have an open pouch, convenient for those who like to toy publicly.
Different Ways Of using The Exomoon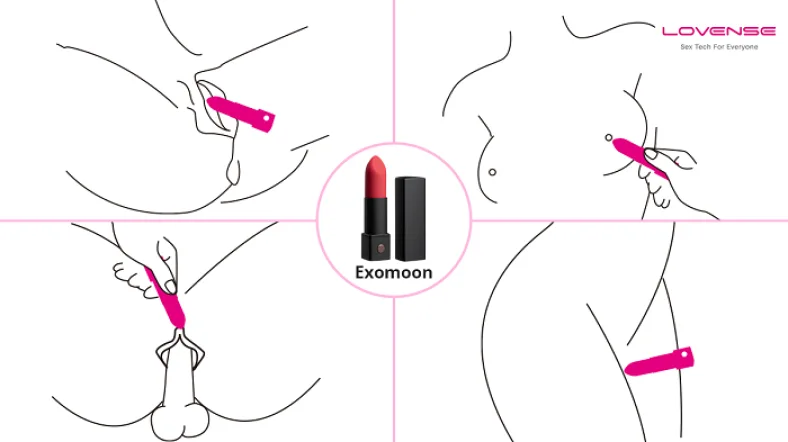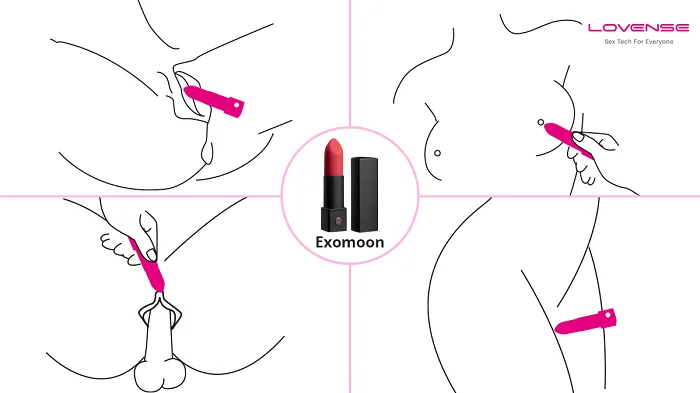 You can hold it with your fingers and push the lipstick tip into the clitoris. This favors lovers who value pinpoint stimulation
How about wedging it between the thighs? Yes, you can, while lying back in bed. Angle it upward, with the slanted tip giving wider clit coverage
If you are gifted with a larger external labia, you can hold Exomoon in place, the squared end positioned close to the vaginal opening
Since Lovense Exomoon is so discreet, you can pack it in a purse and carry it with you wherever and use it whenever.
Application Control with the Lovense Exomoon
Thanks to the Lovense Remote app, solo sessions have become much better than just operating the toy by hand.
Although I am a person who favors manual button control, I became surprised by how the app has improved my solo sessions.
Now I get to have undulating rhythms of high-speed waves that go for longer, thanks to the app. The matching is up to the way, just like I like to stroke the toy's tip over my clitoris.
The application control today has evolved with new features. For example, it has the option to limit Exomoon's total power—useful when handing over to another user.
How do you connect Lovense Exomoon to the app? Look for the link icon in the upper right corner of the app home screen. The gadget should appear, and you touch 'done'.
I use the app to create my vibration patterns. I click My Patterns then Create Pattern, right from the home screen.
Other users may have undulating waves of vibration from their own experience. I found this from the Discover button, located on the bottom bar of the app.
You can discover everything ranging from '60 minute edge,' 'Make Your Legs Shake,' to 'Waves to Finish.'
Erotic Audio Using The App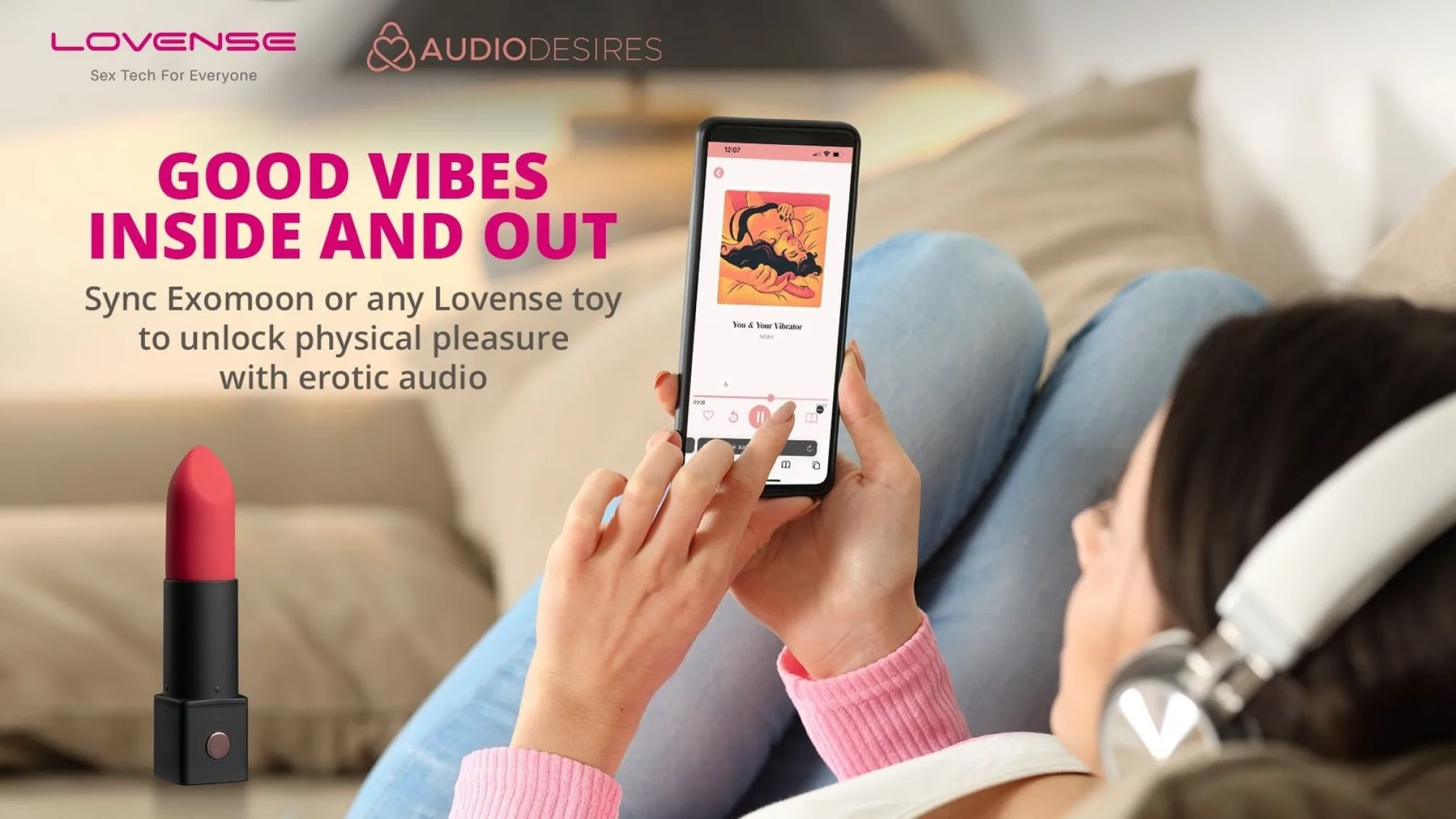 You can immerse yourself in erotic audio by using the sync feature in the app with the Exomoon, thanks to the AudioDesires erotic audio platform integration.
I am now able to sync my favorite Lovense Exomoon with Audiodesire's Original stories and guides. I am not only able to listen to my favorite stories, but also feel them.
I find this a personal customization enrichment since I can synchronize my toy with an erotic story of my choice. To add to that, I get to activate a personalized curated vibration pattern that gives me immersive pleasure.
The enrichment of auditory, haptic perception, and senses offers users an improved pleasure experience for better orgasms.
You Can Team Up With Adult Time
You can pair up Lovense Exomoon with selected videos on Adult Time, a premium adult streaming service. It might seem like a standard porn site.
But after you look into their collection, you find a curated set of a slightly different lineup. The service offers plenty of lady-friendly porn and surprising content from independent European Studios.
Featured clips have timing functions that make the toy activate during sex scenes, and react in duration and strength as well.
My Own Experience of Exomoon and Adult Time
I browsed through the site for something fancy that caught my attention.
I came across various episodes of clips that focused on stories like gym, homeroom, history, etc. I chose one of the clips that caught my interest and connected to my toy.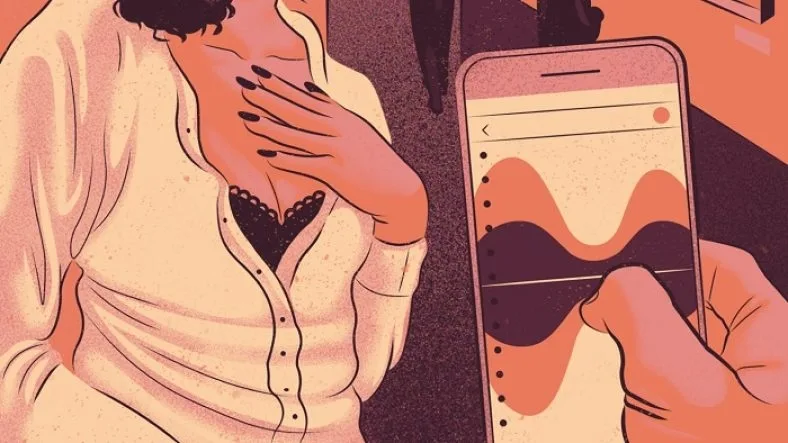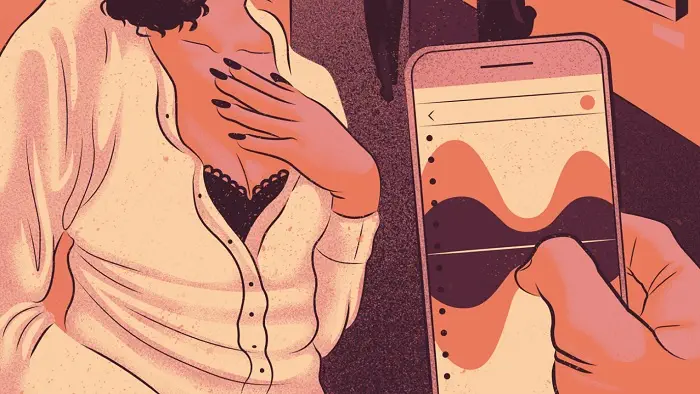 The clip immersed me in the right combination of sexiness with corniness. The vibrations of the Lovense Exomoon were impressively matched.
For example, a gentle and slow blow job had the toy vibrate in slow pulses and at low levels. My Exomoon response got faster as the oral pleasure increased in tone. When the sex stopped, so did the toy.
How to Connect Lovense Exomoon to Adult Time For Interactive Sex:
Turn on Bluetooth and GPS
On the Lovense Remote app, choose a toy to pair. In this case, select Lovense Exomoon. Ensure it is on.
Visit the Adult Time site
Various clips are available there. Choose one
In the clip, there is a menu to the left, with the 'Interactive Toy' option. Click on it
A new window will appear, with a QR code to scan
Scan it and you are ready to go
My Experience Overall With The Lovense Exomoon
I have used Ambi before, as well as other kinds of lipstick vibrators. I am drawing my comparisons based on these experiences.
While the power of Exomoon is nice and comfortable, I occasionally changed the setting from 'high' to a higher setting, because I am more of a hardcore.
Smooth Silicone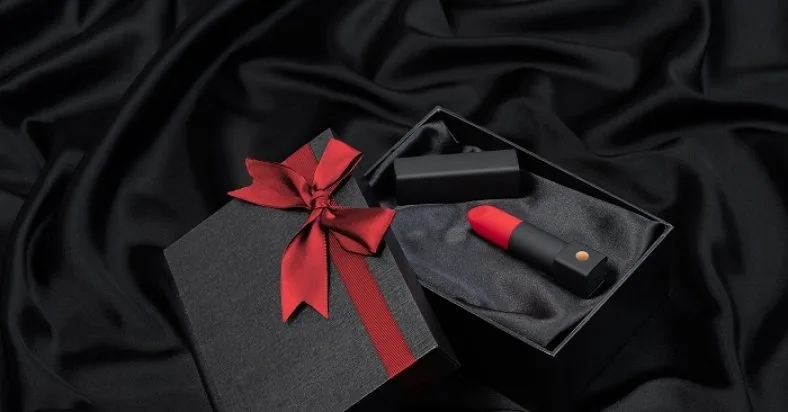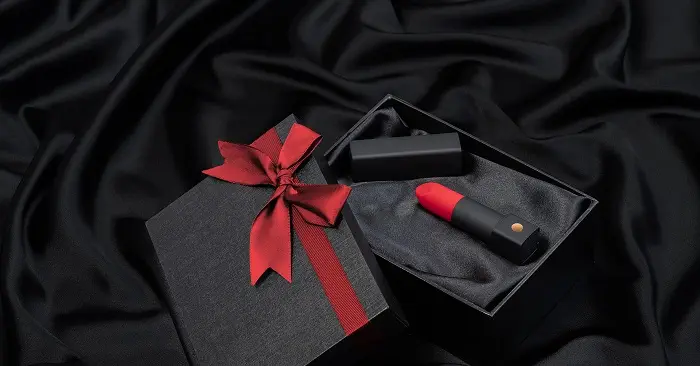 The silicone material is smooth enough—does not drag at all and is easy to clean up. I find the lipstick cap convenient because, after use, I simply toss the toy on my bedside table. Easy storage, is it?
Gets The Job Done
Although Exomoon isn't as strong as Ambi, it gets the job done. I find it convenient, and an excellent gadget to be on the go with or during travel. I occasionally use it on my other parts of the body as well. For example, on my tits.
Discreet
Despite being proud of my sex life, I still find the need to be discreet. To me, this is the biggest advantage of Lovense Exomoon, a sex toy that doesn't scream.
Its compactness is so that you'll want to take it anywhere with you.
One weekend, my family was staying over at my parent's house and I felt the need to try it out. I simply slotted Exomoon into my backpack, for a possible solo in due time.
Affordable
I found Lovense Exomoon to be more affordable in comparison to other Lovense products.
Comfortable and Nice Rubbing
I do like to rub off—rolling vibes is one of my favorites. I do like motion like that of clitoral fingering, to achieve orgasm. I am unlikely to achieve orgasm by steady vibration alone.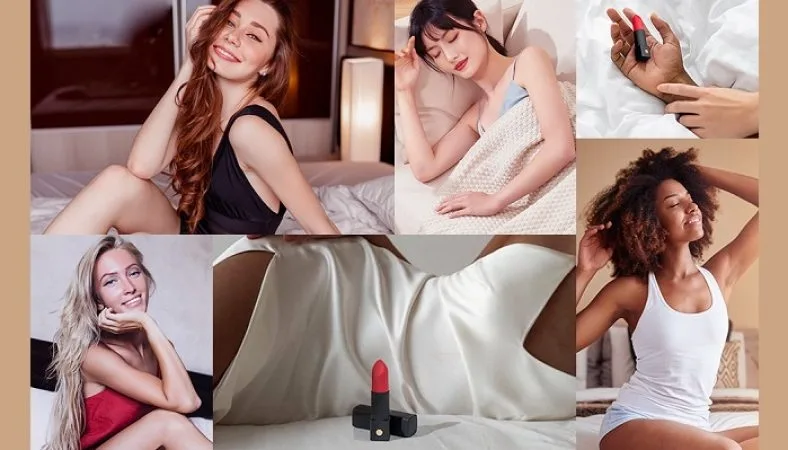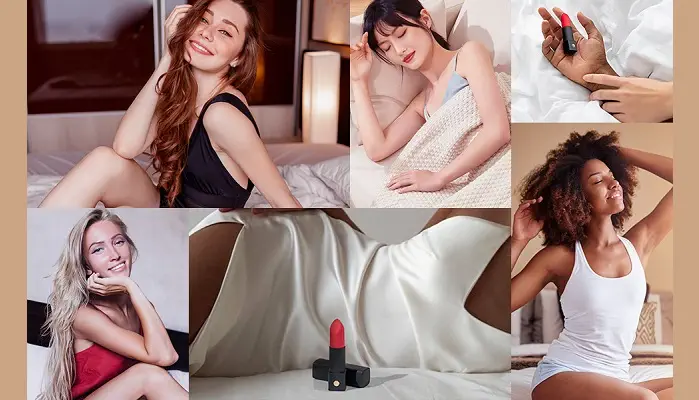 That is why I power up my pattern and put the toy's red tip on my clit, with its body holding upward. I then press the square bottom down, and push over and over, rubbing against my clitoris and pulling the clit hood down.
I find its friction light and comfortable, and the silicone is smooth and slightly flexible.
If I need Exomoon's intensity to be lower than the first preset function, I integrate it with the Lovense app. I find Exomoon rubbing easier than with other lipstick vibrators.
A Bit of a Kick On High Speed
I find Exomoon has quite a kick at high speed. It starts to buzz in my fingers if I am using it at high speed for an extended period.
The vibrations definitely, at high speed for an extended period of more than ten minutes carry through the plastic handle.
Frequently Asked Questions
1. What kind of lube is recommended for use with Exomoon?
A high-quality water-based lube, for example, a water-based lubricant, is the one recommended for use with Exomoon. It avoids the need for re-application during use and does not damage the vibrator
Avoid the use of oil-based or silicone lube as they will likely interfere with the silicone casing.
2. Is the Exomoon functional even in the water?
Yes, it is, as Exomoon is fully waterproof. It can be used in the shower or during a bath without any issues. However, connectivity of Bluetooth in or under water may not be stable.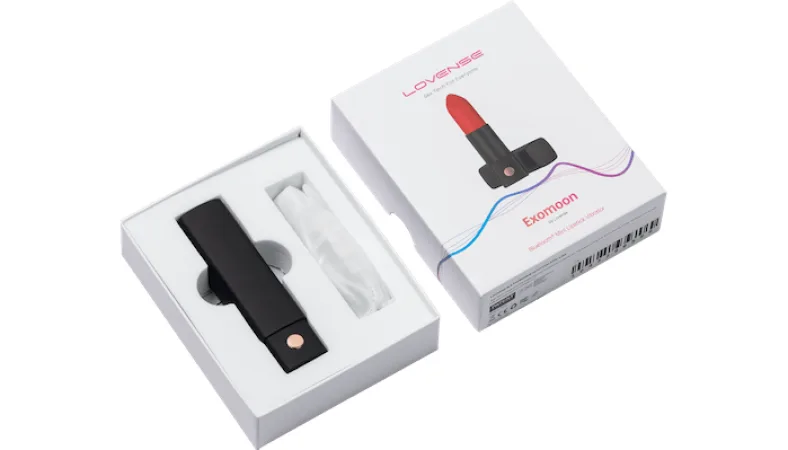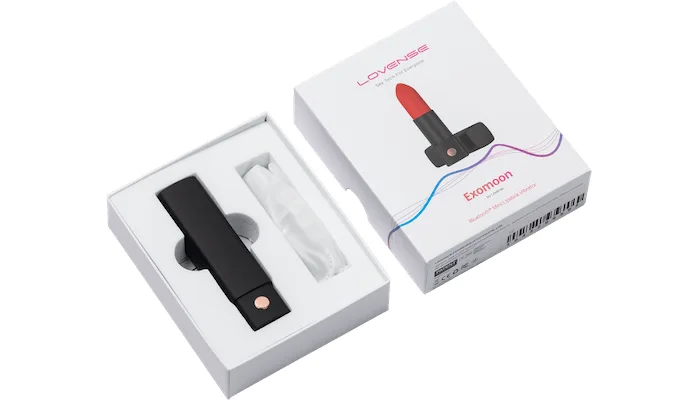 3. Exomoon is made of what material, and is it safe?
ABS plastic and pure silicone are the materials that Exomoon is made of.
Exomoon is a Lovense product and all products of the company are 100% healthy and safe. The product doesn't contain any harmful products, for example, phthalates.
Exomoon is comprehensibly tested and health and safety have been guaranteed by relevant quality control agents.
ABS is a food-grade plastic that is safe to use in kitchen devices and food storage containers. Sex toys made from ABS plastic and silicone are safe for intimate play.
4. How do you clean Exomoon? Is it safe to put my Exomoon in the dishwasher?
Clean the toy before and after each use. Use warm water and mild soap to clean. Dry it thoroughly and store. Avoid storing in extreme heat or cold.
Dishwasher detergent is a harsh abrasive that will damage the vibrator. Even if you run the dishwasher without adding soap, there may be residue left from previous washes. The heat is also likely to damage the electronics within the Exomoon. The Lovense Bluetooth adaptor is especially vulnerable to heat.
5. Can you use Exomoon internally?
No, Exomoon is to be used strictly for stimulating external areas like the clitoris, inner thighs, nipples, etc. It is not meant to be used internally and Lovense strongly advises against that.
6. Is the Lovense app compatible with Exomoon?
Exomoon is one of the many excellent products manufactured by Lovense. Therefore, it is compatible with the Lovense app. Furthermore, Exomoon is compatible with:
iPhone, iPad, iPod Touch, iOS 11, and later
Mac, with Bluetooth 4 enabled
Android 5 and later
Windows PC. But it needs a Lovense USB Bluetooth Adapter for connection
The app is available free from the iOS App Store or the Google Play Store.
You can connect 2 sex toys to the Lovense Remote App at the same time. To add another toy, you need to turn one of the originals off to free up the Bluetooth connection.
7. If I lose my Lovense USB Bluetooth dongle, can I use a generic Bluetooth adapter instead?
No. The Lovense USB Bluetooth dongle is the only way to connect them to the Exomoon and other Lovense sex toys to your Windows PC. If you lose it, you can get a replacement from Exomoon. If your Bluetooth adapter is defective, it is covered by Lovense's warranty and they will replace it for free.
8. Does the Exomoon come with a warranty?
All Lovense products, including the Exomoon, are covered by a one-year warranty. The warranty covers any part that affects the function of the vibrator, including the USB charging cord and USB Bluetooth adapter. Any attempt to open the Exomoon inner casing or take it apart voids the warranty. The warranty does not cover cosmetic wear and tear or damage caused by neglect or misuse.

Pros
Small and well-disguised as lipstick
Variety of vibration and power levels
Syncs with music and audio books
10 vibration modes
Remote Control through free app
Discreet Boxing and Shipping
3 hour battery life
Waterproof
Reasonably quiet
Remote-Controlled
Smooth silicon
Long-distance capable
Compact
Bluetooth enabled
Cons
No travel lock
Easy to lose cover
2 hours to recharge
Not designed to be a wearable vibrator
Verdict
The Lovense Exomoon is a favorite in the world of lipstick vibrators mainly because of:
Its silicone tip is silkier and produces a more skin-like feeling.
The capability to produce rolling waves of strong vibes. The app produces better preset patterns than you'll ever feel on a manual.
If you are a fan of rolling vibes, because you do like to rub off, Lovense Exomoon will be a favorite for you. The friction is light, even without the use of lube, thanks to the smooth silicone.
Exomoon is a huge milestone in the world of lipstick vibrators since, in the past, they have been associated with being cheaper, battery-powered little toys without much power.
In contrast, the Exomoon feels sophisticated, produces a substantial amount of power, and has got nice low and rumbly intro speeds.
Exomoon is super-discreet—very convenient in the event of staying with family. You can fit it right into pouched undies.
Are you looking for a lipstick vibrator that is not like the others? One that gives ample power in variable vibes, yet is discreet to use?
Look no further than the Exomoon. Get in touch with Lovense today and they'll be glad to offer you Exomoon right on your doorstep.