Sure, manufacturing them out of body-safe—and occasionally environmentally conscious—materials is fantastic, as is equipping them with all sorts of groundbreaking "smart" technology, but what really excites me about the current sextoy renaissance is how designers have started thinking, "does it have to look this way?"
That has led to a wide range of that might initially appear to be anything but designed to be used to stimulate someone's sexy bits—whatever they may be.
Take these innovative toys for a test drive, however, and you'll quickly discover they not only do what needs to be done in the "turn me on" department, but they can be leagues ahead of more traditionally-shaped sextoys.
In this spirit, allow me to present Sila: Lelo's delightfully different clitoral vibrator that, as I'll soon get into, is a leading contender for the blue ribbon in innovative design—a toy where form arousingly meets exciting function in a neat little package.
➡️ Click here to check the price of the Lelo Sila!
The benefits of Sila's unique shape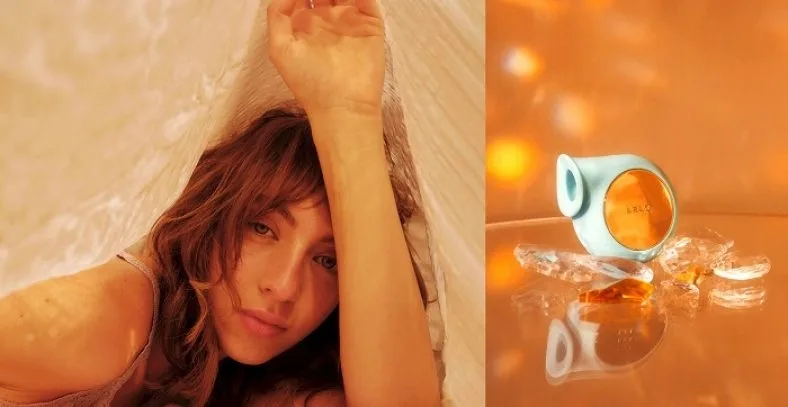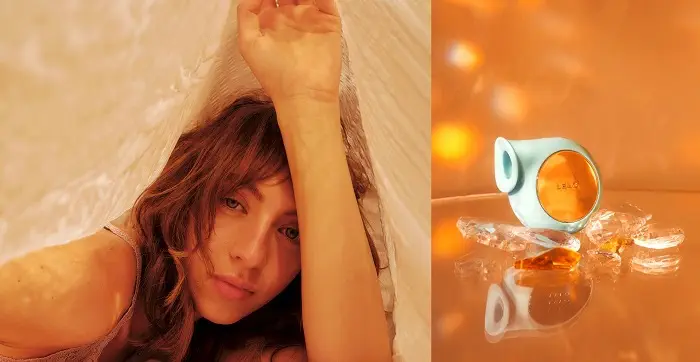 At the get-go, let me say that it's perfectly permissible for you to scratch your head after first seeing the Sila as nothing about it immediately cries that it's in any way, shape, or form a sextoy.
A run of the mill one, at any rate, as it ditches the very idea that a clitoral vibrator needs to resemble a penis or anything like one. It goes further by rejecting the trend that these kinds of toys should always be wand-like.
Instead, the Sila resembles (and agreeing this is a considerable stretch) an exceptionally thick pocket mirror with a sort-of soft silicone spout that's the toy's business end: the bit to be placed on or around the clitoral area to stimulate all its lusciously sexual nerve endings.
A new take on cunnilingus toys
So why does it look the way it does? In a word, Lelo's taken an entirely novel approach to getting a grip on, and controlling, a vibrator. With older models, to place a toy's all-important buzz to your fun bits meant having to wrap a hand around this or that form of shaft.
This is fine on paper, and it's a style of toy many people are already well-familiar with. It's not without problems, however, leading with the cramp-inducing difficulty of maneuvering them to where it'll do you, and your genitals, the most good.
There's also the issue that since the entire toy vibrates and not exclusively where needed, these toys toy may be tough to hold onto. Aas in raise your hand's the number of times your fingers went numb, or your wrists ached after using one.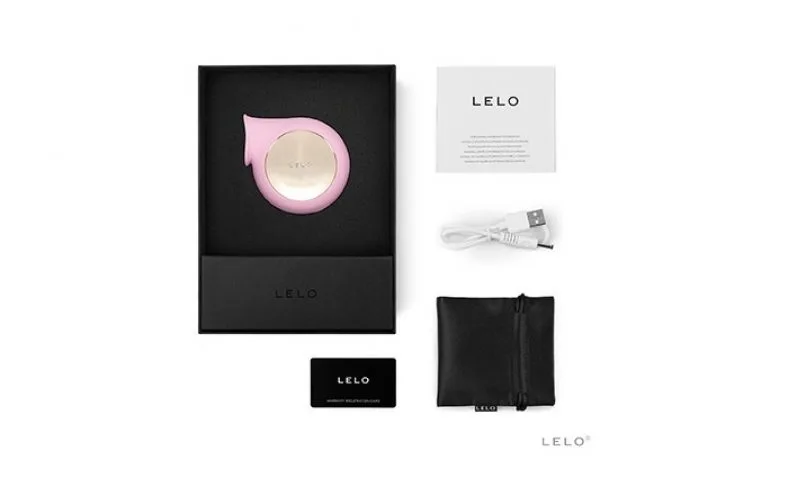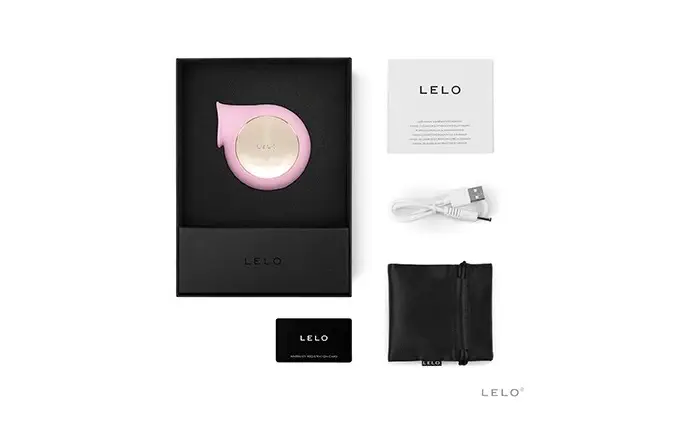 Lelo's Sila ditches all those and other issues with a design that can be used with one hand or both without any undue wrist-twisting or the need to constantly maintain a stranglehold lest it slid from your grip. At the same time, it puts each and every morsel of buzzing energy to work on only your clit.
After indulging in a long, lingering look at it, I got weak in the knees ( technophile that I am) at how focused the Sila's design is. So much so, it seemed like the perfect embodiment of Louis Henry Sullivan's view that the form of something should only arise from its function.
In the Sila's case, it's by discarding everything not immediately involved with delivering stimulation to a person's clit: demonstrated by its compact size, vibrating exclusively what should be, and that it's remarkably comfortable to hold.
A few possible problems with the Sila's design
If there's any real issue I have with the Sila, it's due to the relatively diminutive size of its pleasure-point; people with clits on the larger-side may discover it either can't buzz them enough or, it puts too much on a too small, and overly sensitive, area.
So, too, in regards to body-style and size, who might experience the same issue. Unfortunately, as it is with every sextoy and manufacturer in the world, you're not allowed to try one out for size and return it if it's not to your liking.
There's the extra problem that the Sila is a high-end product with a price to match. So if you think it might be fun, you should probably dedicate time to making sure you and the Sila will be a good fit before you purchase.
Important details about Lelo's Sila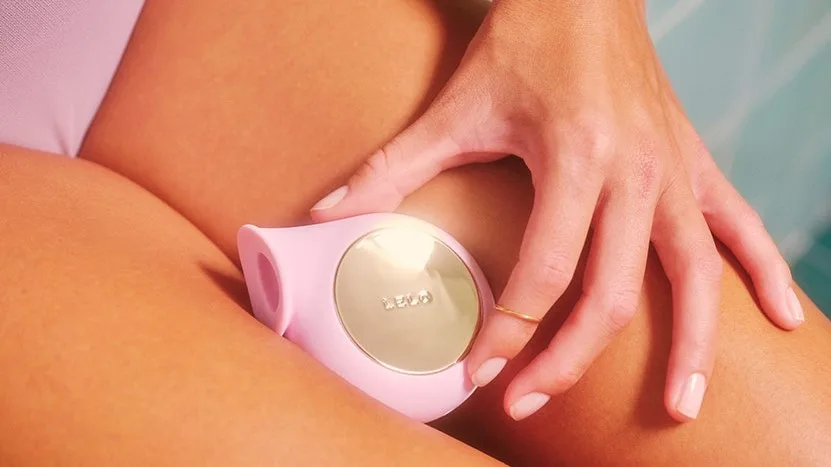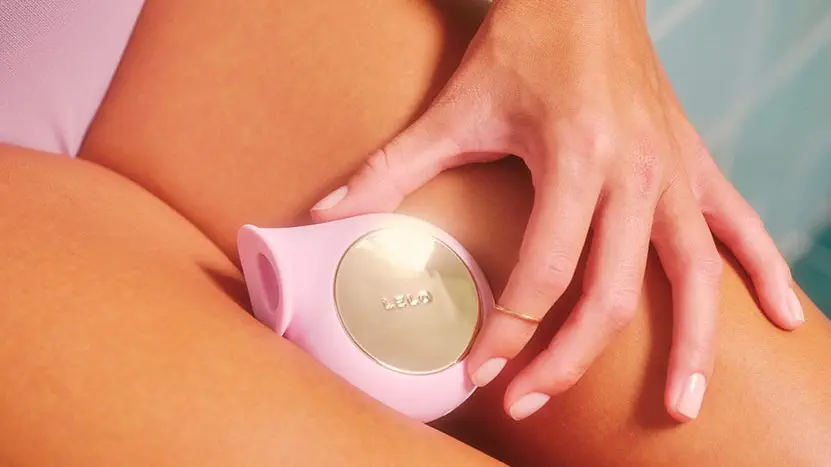 Made of ABS plastic and body-safe silicone, the Sila is a compact little gadget that measures a bit over three inches in length, a smidge less than three in width, and almost one and a half in height—which makes it an ideal toy to keep in a personal bag or purse.
In a rather pleasant and particularly stylish twist to how other toys come in what's basically Henry Ford's maxim that "You can have any color as long as it's—" with pink replacing black, the Sila's available in three lovely colors: aqua, lilac, and (sigh) … pink. Its stylishness is further amplified by the Sila's circular-gold-ish plastic inset on either side.
The Sila is waterproof, which opens it up for all sorts of exciting possibilities to get extra wet in the tub or shower. Just keep it and silicone toys like it away from the deep blue or your favorite hot tub as, like I've mentioned more times than I care to remember, it won't be good for the toy.
The Sila's controls and charging it
Behind its clitoral stimulator are the controls, the first and last—less or more, respectfully—adjust the Sila's intensity with the middle cycling through its eight preset "pleasure settings."
If you don't want your self-pleasuring time annoying the neighbors, whisper a sigh of relief as for all its power, it's something of a libration, and with a hand to their ear, might hear.
Charging is done via USB with the into-the-toy part with a small, insertable plug. While getting juiced up, a steady LED light will pulse on the toy, turning solid when it's ready for playtime or blink a different way when it needs another electric fix.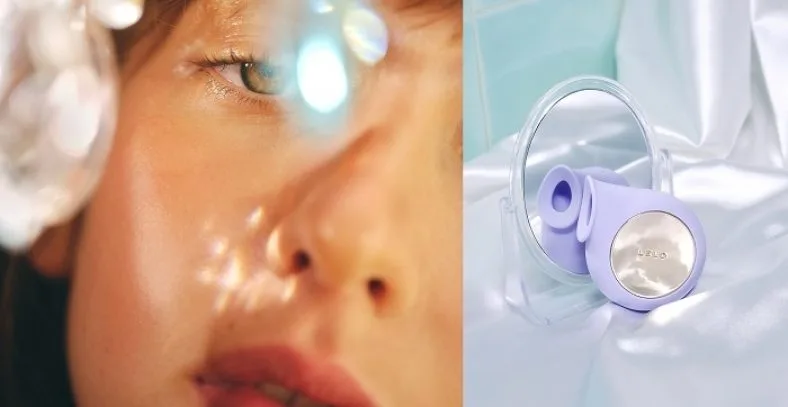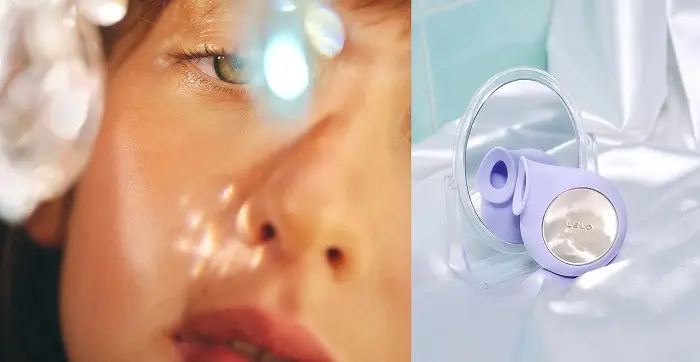 The power-to-play ratio of the Sila isn't ideal at two hours to fully charge with an equal two hours of use. In Lelo's defense, two hours is on the higher side of the scale in how it measures up against similar sextech devices, and its small size doesn't really allow for an excessively large battery.
That said, I like their choice of charging systems as it's become, somewhat frustratingly, common for other sextech companies to use magnets to keep their charging cords in place—that, more often than not, just doesn't work. Or, if it does, only after a considerable amount of fiddling.
Not with the Sila, and it's a simple hardware plug, so you'll never have to worry if its cord was loose—or never connected in the first place.
Cleaning your Sila
Once you've had your fun with your Sila, to get it ready for bed, give it a gentle bath in warm water with a squirt of mild dishwashing soap and dry it with a soft, lint-free towel.
As with avoiding cavorting everywhere except your tub or shower, keep cleaners containing alcohol, acetone, or the like far away from your Sila—and keep it out of the sun as ultraviolet radiation will also damage its silicone skin.
Why the Sila's lack of "smarts" isn't a bad thing
Let's get this out of the way: the Sila's not a "smart" toy, and it's not due to Lelo making some kind of giant misstep but because the Sila doesn't need to be.
With toys designed to be put on or in a playmate, having the option to Bluetooth or Wi-fi remotely control them, interact with similar devices, and with certain adult entertainment sites, this kind of technology makes a lot of sense.
But as the Sila is a hand-held toy, where there isn't an option to let go of it while still enjoying all its goodness, making it an internet-of-things device doesn't—as in not making sense to include it.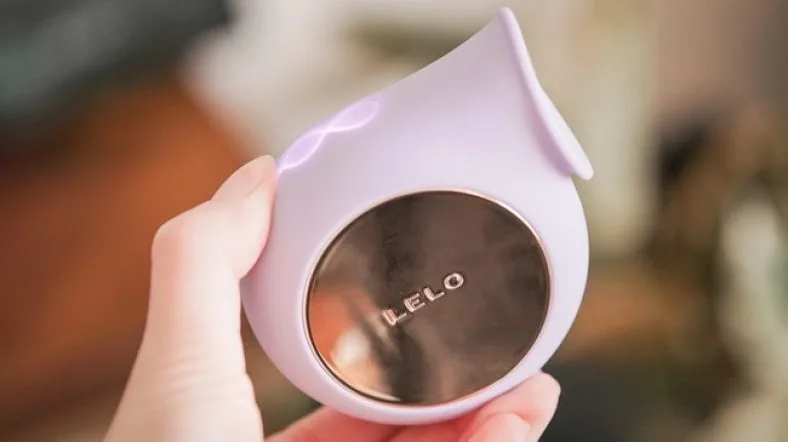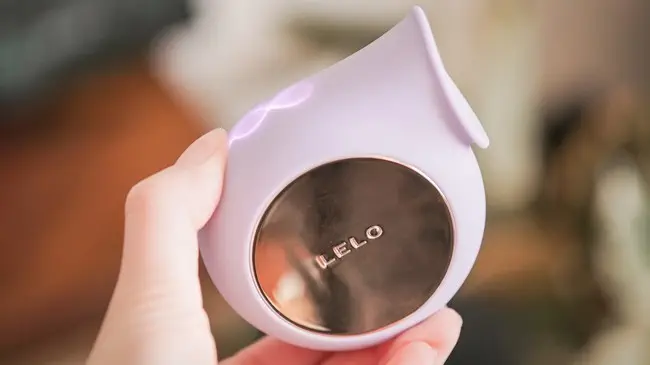 Even not including features like the ability to create and share vibrational patterns or have the toy respond to music or environmental noises doesn't make the Sila feel like it lacks something.
Mostly, as with pairing it up with another toy or be remotely controlled, doing so while fumbling around with a smartphone in one hand and a Sila in the other doesn't sound like it'd be a whole lotta fun.
So Lelo's been smart in not making their Sila sextech smart, as doing so wouldn't have made an already good toy better. A lesson I wish other companies would learn, instead of willy-nilly cramming their toys with interactive stuff that's unnecessary or doesn't work as advertised.
Why Lelo is so well-respected
Next, I want to talk about the company behind the Sila and why it's essential to know a bit about them if you're thinking about picking up this or any of their other products.
Despite Lelo's position as a member of the top sextoy manufacturers in the world, I frequently feel they aren't receiving as much attention as their competition, which is (and please excuse a touch of melodrama here) somewhat tragic as they've produced many toys that have raised the bar in terms of manufacturing quality, innovative design, and pleasurability.
I've personally tried out, and now-and-again reviewed, toys like their F1s Developer's Kit Red, a stroker-type toy, and their prostate-stimulating Hugo, and whistled in admiration—along with sounds that come out when grooving with a particularly enjoyable sextoy.
All this meaning if Lelo's brings something new to the table, it's always worth considering a purchase as they are simply that good.
That out of the way, I'll get—lastly—to the first: what you get along with the Sila.
Unboxing Lelo's Sila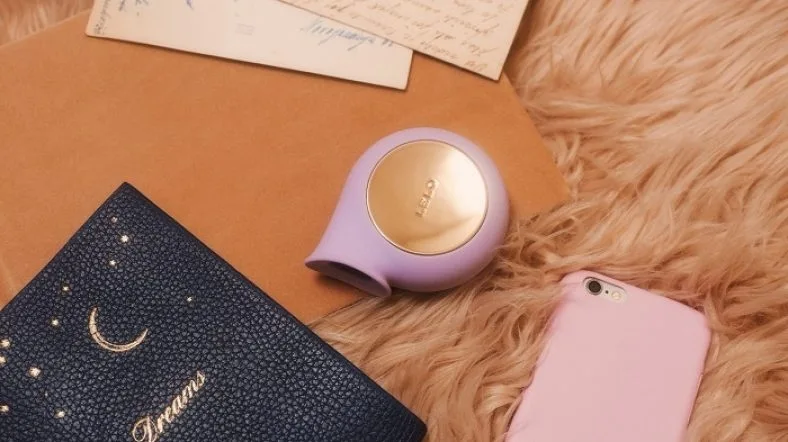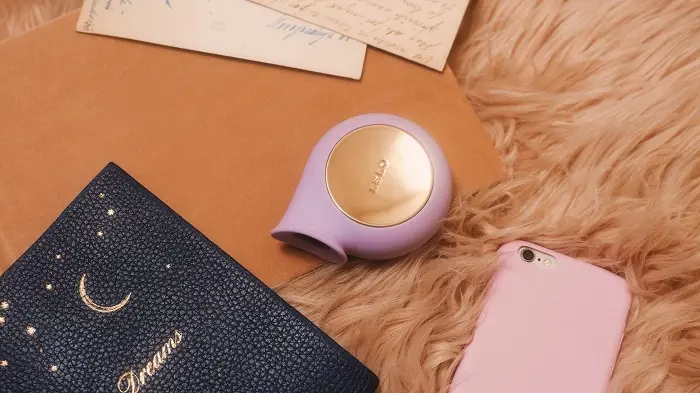 Here, Lelo scores a bit more, as, with the toy and its charging cable, purchasers receive a user's manual (that's also on Lelo's site if you misplace it or can't make out its tiny print), a satin pouch to store it in, and a warranty card that's good for one year.
That, as with its charging-to-play ratio, isn't as good as warranties provided by a few of Lelo's competitors—though it's far from what I'd call a deal-breaker when considering purchasing a Sila.
It's also not partially an issue as, going on yet again about how much of a fan I am of Lelo and their toys, this is a company that's respected for their innovative designs as they are for their manufacturing craftsmanship.
Pros:
Innovative and pleasurable design, especially for those who find wand-type clitorial vibrators uncomfortable to use
High-quality manufacture
Waterproof
Eight different pleasure settings and the ability to increase or decrease the intensity
Solid charger connection, as opposed to magnetic types
Company has a solid reputation for quality products
Cons:
Not alluring to people who like penetration and clitoral stimulation
Users with large clitorises or certain types of genitalia may its small contact point unsatisfactory
Two hours to fully charge for two hours of use
One year warranty
The verdict
Should you buy a Sila? In a word, yes—with my usual caveats of if you have a biological set-up that'll make it pleasurable to use, if you like toys that penetrate while simultaneously stimulating your clit, and if you're willing, able, and can afford to experiment with a wholly new sextech design.
That, after pulling out my phone and opening the calculator app … carrying the three, and pushing the equals sign … when you think about it, is a helluva lot of ifs to factor in before making a definitive decision.
The last of which, the question of cost, is the real biggie as the preceding ones are easier to answer. In all fairness, I'm not too sure how I'd decide if the question were put to me as I'm seriously turned on by bleeding-edge sextech, mainly when it involves an out-of-the-box design, though as a writer every dollar … hell, every quarter counts.
I also strongly feel that, as long as it's reasonable to do so, we should support companies like Lelo and products like their Sila as doing so will help steer the sextech industry towards experimenting with new designs and technology instead of defaulting to a "what everyone else is doing" approach.
Coming down to me saying that, if all those ifs add up in your favor, the Sila is worth your money … and if you can afford to experiment with something new.