Fueled by the explosive growth of OnlyFans, which was, in turn, driven by performers looking for a way to stay financially afloat during COVID-19, we've seen dozens—if not more—contenders appear, all of them vying to topple its throne.
And one that a lot of performers, and those who support them, have been praising is JustForFans, which promotes itself as "The ultimate adult blogging platform and marketplace."
But are these raves warranted, their advertising accurate, or is JustForFans merely another OnlyFans wannabe?
Well, buckle up, camgirls—and all you other erotic performers, of course—as I'll try to answer those and many more questions about JustForFans. Including if it's a platform, you should immediately, if not sooner, leap right into.
>> Click to Join the #1 Adult Social Media Platform
Starting with JustForFans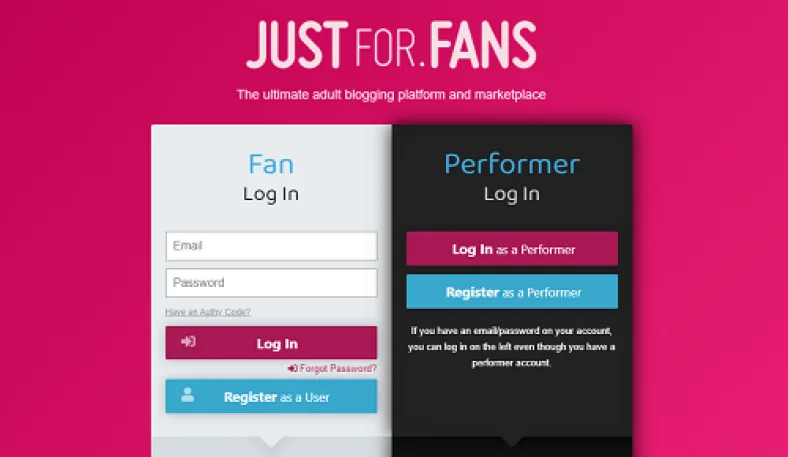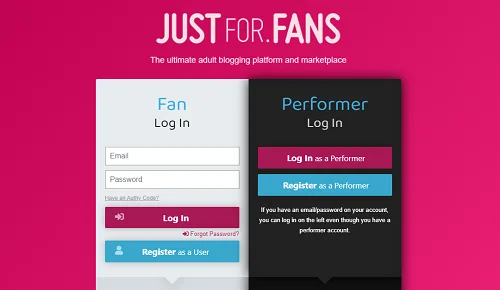 The biggest, and—dare I say it?—the critical difference between these two is that unlike OnlyFans, precisely JustForFans was built from the get-go with adult performers in mind.
Not only that, but its guiding light, Dominic Ford, is a long-time veteran of the industry—meaning that he knows pretty much exactly what performers want, including what'll help them make money, support them and their shows, offer what fans like, and listen—and respect—everyone's on either side of the fence's unique needs.
I know excessively comparing JustForFans against OnlyFans might edge a teeny-tiny bit towards getting annoying. Still, I'm sticking to my guns here as one of JustForFans's major selling points—and why people are giving it a good number of thumbs up—is its kind of the anti-OnlyFans.
Another example is how first-times are greeted on their site, with an option to sign up as a fan or as a performer—as opposed to OnlyFans that too-often feels like they're trying to cram the two somehow together.
Getting rolling as a performer with JustForFans does require more than a few steps, beginning with using your pre-existing Twitter account. Sorry if you haven't tweeted before as, as far as I can suss out, there's no getting around this.
Next, US citizens are asked to upload a valid ID and a W-9 form, followed by your essential banking information so you can get paid.
Verification shouldn't take a lot of time; after it happens, performers can get right into utilizing everything JustForFans offers.
If I had to describe somehow what JustForFans looks and feels like, thinking of it as the love-child of the fading-fast social media platform, Tumblr, and a regular video streaming service would come a little close.
What I mean is that performers have a main home page where they post whatever they want—more on that in a few—and, on the other side of the experience, users get a mix of everyone they've paid to follow.
Is there a fee to use JustForFans?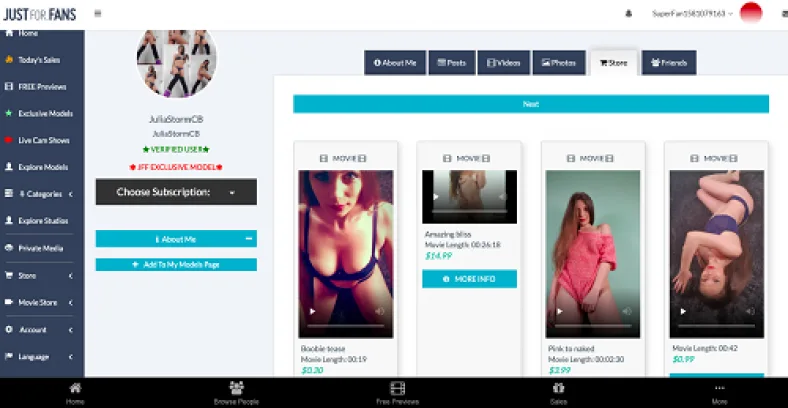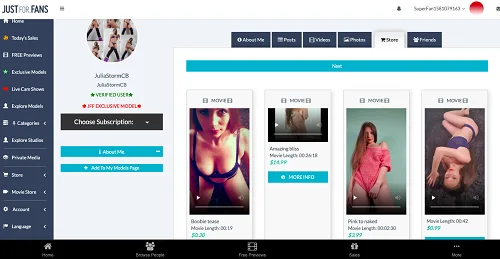 Nope, nada, zip: there's no charge, at all, for performers to use the site. But this is far from a massive but, the service takes %15 of every dollar you make.
Back to "in this corner OnlyFans" and "and on the opposite, JustForFans" battle, this is enticing as the Goliath here wants 20%—5% more than our David adult content platform.
How does JustForFans work?
Here's where JustForFans specularly shines, as performers have a butt-load—and, yes, that is an accurate description—of ways to connect with their audience.
For instance, you'll be able to offer:
Single Video Clips: that OnlyFans doesn't support
Tips: that sweet little monetary perk from your supporters
Texts: another cool thing to propose to fans (and another thing not possible with OnlyFans)
Store Stuff: want to vend your unmentionables or anything else you want? You can do that, too (but not with OnlyFans).
FOMO: a service, and don't ask me what it stands for, where if anyone should unsubscribe, they'll still get teases of what they might be missing.
And you can do all this, and the stuff that's managed to slip my mind, with either a pay-to-play, one-time arrangement or, if you prefer, a monthly, subscription-based one.
In fact, it looks like the only thing you can't do is livestream. Though considering what you can, this doesn't feel like a huge deal.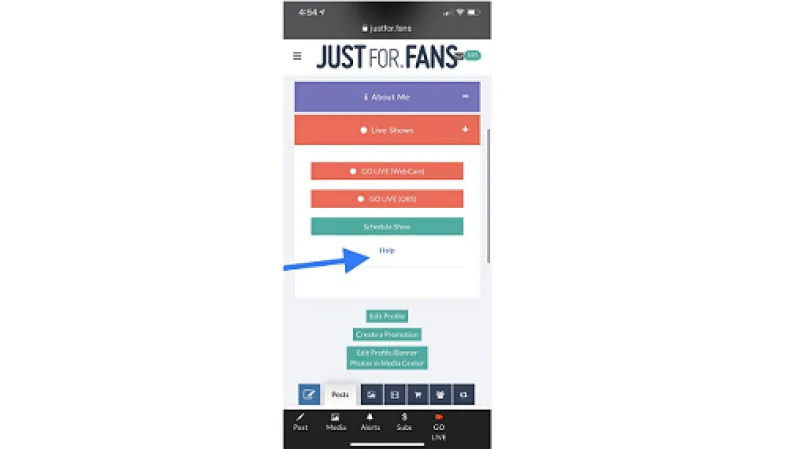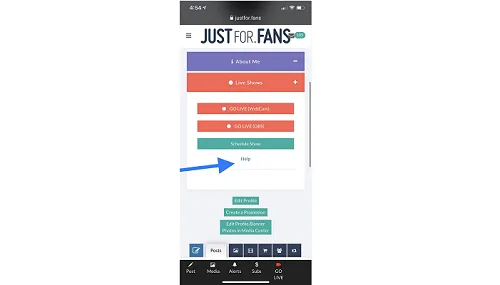 JustForFans is equally extensive about what and not just how you can offer as they make no bones about being an exclusive, 100% adult platform with their providers able to tag themselves from a vast range of possible categories.
How vast? Too many to name here, for starters though, to wet your whistle, how about we mention practically every flavor and style of BDSM—including edgier stuff like water-sports, breath play but not, for some reason, hypnosis scenes—and other categories including MILFs, BBWs, Asian, Couples, and more.
It's also tremendously popular for queer performers, and doubly-so for male-identified ones: bolstered by the fact that Dominic Ford, and his porn work, are just that.
What can JustForFans performers make?
As with any platform, adult, or whatever, it's far from easy to give you even the roughest estimate of what you might be able to pull in with them.
Still, as JustForFans was created to provide performers with as many tools for success they possibly can, as well as all those content options, I'd dare to say that you have a better-than-average possibility of making sizable bucks with it.
There's also a question of how much you want to charge your fans. Subscriptions can run from $5, or even less in some cases, up to $50—with the average hovering around $10-15.
The same flexibility is true for one-time charges, though as with anything about every kind of fee, it's up to you, the performer, to weigh asking for more, or less, for this-or-that kind of content measured against the needs, and budgets, of your fans.
How does JustForFans payout?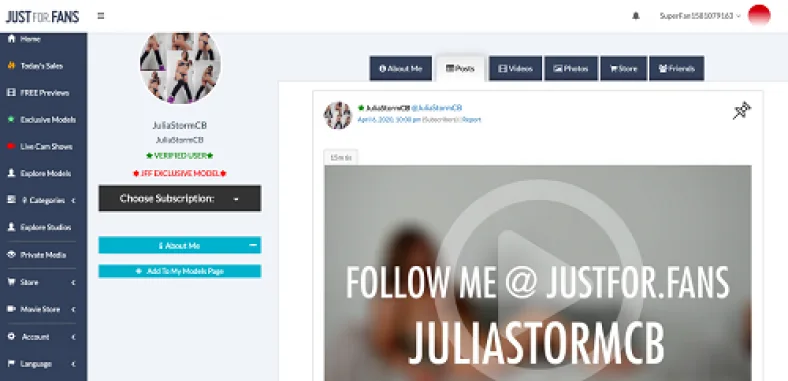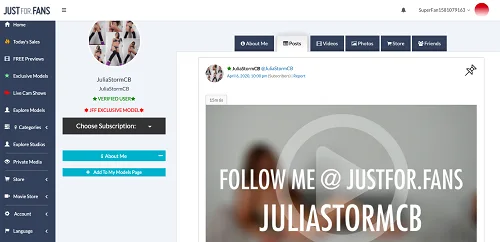 Paying a visit yet again to our knock-down, drag-out comparison battle, OnlyFans starts paying at $20, with JustForFans at $50.
Both are fine with payments sent out via Paxum or ACH (bank transfer), with JustForFans edging out the competition by additionally accepting cryptocurrency. Think Bitcoin, and it's kin.
Onto the question of when OnlyFans manages to get a tick in their plus column with performers able to ask for payouts anytime they want. JustForFans, on the other hand, only go out on a set, weekly schedule.
Additional things JustForFans offers
Further evidence that here's a site by and for performers is how JustForFans isn't exclusively about enabling them to put on the best show and make the most money as they can.
Because it can also be an exemplary resource, as well with its performer dashboard—in addition to keeping up with content stuff and messages from fans—serving double-duty as an exemplary way to connect with the business side of the porn business.
Looking for an agent? Searching for production services? Tech assistance? Networking opportunities? PR services? Need a location? You name it, and it's all there for you to peruse!
The same page also provides all sorts of juicy data—which can be a huge help in working out your ideal amount to post, what to post, how much to charge, and staying in touch with your fanbase. You can even engage a geo-lock if you're concerned about exposure in a certain country.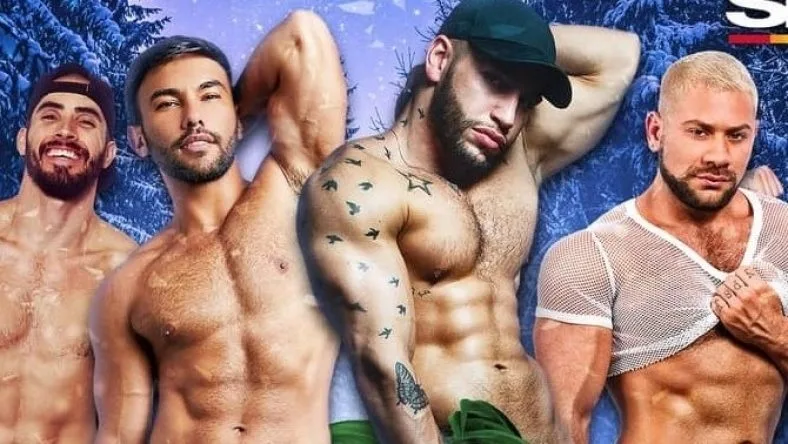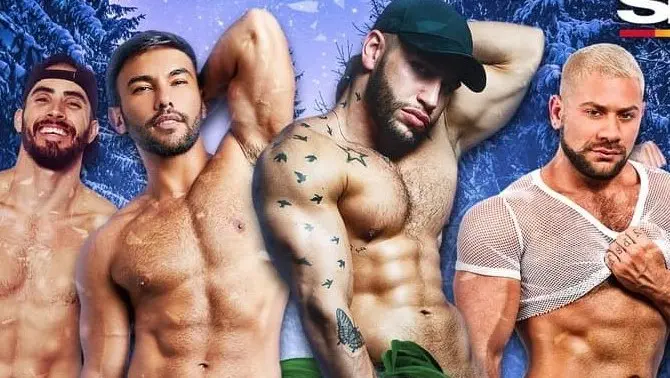 As Twitter is it's go-to for social media, JustForFans backs it up—just in case it should happen to go down—with KeepFollowing.me: a remarkably convenient service all on it's lonesome that allows fans to stay in touch with performers even if they switch from one social media platform to another—or, again, there's an unexpected outage.
Then there's the question of security, and here JustForFans entirely and utterly blows OnlyFans—and a lot of other cam sites, as well—away as it's incredibly secure against hacking. Showing, one more time, that this isn't some take-the-money and run enterprise.
Brace yourself for the great getting greater. But first, a cold dose of reality: among all the headaches that come along with being an online adult performer—right up there with getting paid, dealing with rude users, fears of being exposed or stalked—is that some asshat might make off with your hard-crafted content: depriving you of not just making money with it but far too much precious time dealing with the situation.
Sucks, to be sure, but (one more time with gusto) JustForFans understands much of a nightmare this can be and has all kinds of stringent protections in place, like that each and every piece of content is invisibly tagged, making tracking where it originally came from and flagging it should it pop up somewhere it shouldn't.
This system also works hand-in-hand with Porn Guardian: another company Dominic Ford manages whose sole purpose is to scout out and catch content pirates.
Extra JustForFans benefits and features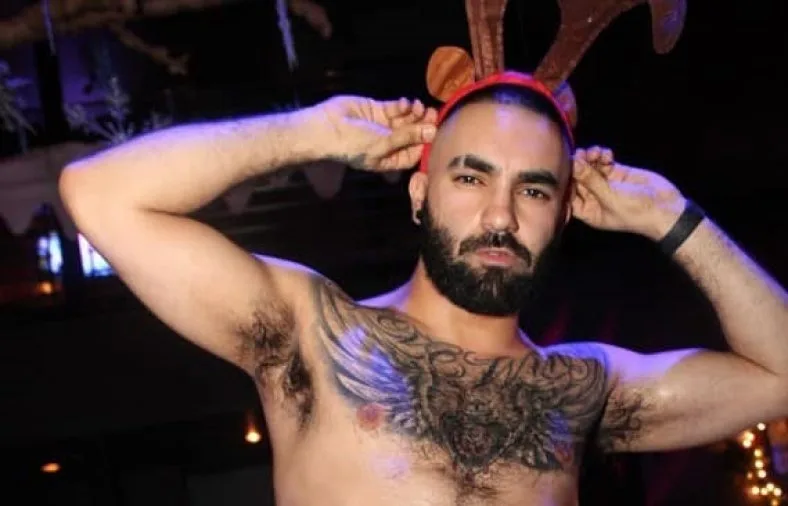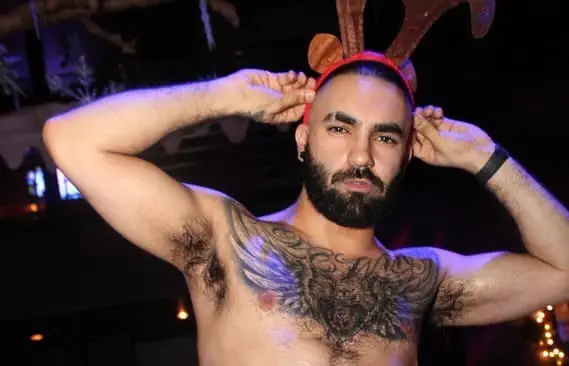 Adult performers don't want to deal with a kludgy, buggy, or annoying interface: time, and frustration, costing money and all that.
Though JustForFans won't win any website-of-the-year awards, occasionally labeled as overly-simplistic in side-by-side comparisons against similar platforms, it still does, and quite well at that, what it's designed to do.
Then there's the issue of potential discovery. You see, on many other sites (cough … OnlyFans … cough), there's simply no way for a fan to get clued into the existence of performers beyond those they already follow.
With JustForFans, however, in addition to the ones they've already signed up with, fans will see recommended performers based on the content they already enjoy.
Why is this important? As with every social media platform, gaining followers—especially when you're starting—can be a nightmarishly arduous process. What JustForFans does is, through their discovery system, offer their performers a thoughtful leg-up on the road to gaining greater exposure.
Pros
Let's spell it out in big, bold letters: JustForFans was founded by a porn actor with the express intent of providing those in the industry everything they need to build themselves a happy and happily-paying audience.
It's exactly that and not a site where adult material is a sideline or afterthought: while softcore is fine at JustForFans, it's far more a home for practically every flavor of very explicit content—and a haven for those making it.
Unlike the competition, their upfront regarding what they don't allow to be posted, with their guidelines right on their site: in direct contrast to sites where you don't know you've crossed a line until your post's red-flagged—or your entire account is blocked or even entirely erased.
Then there's that JustForFans is supportive, with performers provided ample opportunities to put on shows for their fans and also network with industry experts with invaluable resources.
Cons
In researching this article, I didn't come across many negative comments concerning performers who use JustForFans.
I did, however, find a mention that for all it's good graces, the site—for some inexplicable reason—has a thing about Virtual Private Networks (VPN): where if anyone is using these privacy and security protocols, they'll be prompted with a message—seriously?—asking why they are.
Hopefully, sooner than later, that'll be kicked to the curb, as—and rightfully so—customers remain concerned about visiting unsecured sites where their sexual interests might be potentially exposed.
Then there's the issue about payouts. Not the amount and what they take off the top—which, in all fairness, I probably should have added to the Pro part of this article—but that they only send performers their hard-earned dollars weekly instead of whenever-they-want on sites like OnlyFans.
The verdict
If you're an explicit adult performer, if you're queer—or trans or kinky or anything but heteronormative—then I say JustForFans is the place for you.
Likewise, if you want a platform that tries its best to understand how horrifically frustrating, on one side of the scale, to be annoying, on the other, working in this industry can be.
Perfect? Nothing ever is, and JustForFans has a few—not many, just a few—problems that may make you hem and/or haw about signing up.
Even so, no one, least of all myself, says you have to use JustForFans all on its lonesome. So, by all means, try it along with its competition. The worst-case scenario here is that in learning which adult content platform is your favorite, you might waste a small amount of time.
But no matter what sites you choose to sample, I sincerely suggest that one should absolutely be JustForFans.
>> Click to Join the #1 Adult Social Media Platform