They say that art imitates life, and what better way to appreciate that sentiment than by spending time with a convincingly life-like sex doll?
There is a lot of choices out there, but this review is for a particularly joyful and lovely sex doll company; I'm talking about Joy Love Dolls. We'll be reviewing their products as a whole, as well as a few individual pieces we deem to be "must-haves".
Check the Dolls and Prices of Joy Love Dolls
The company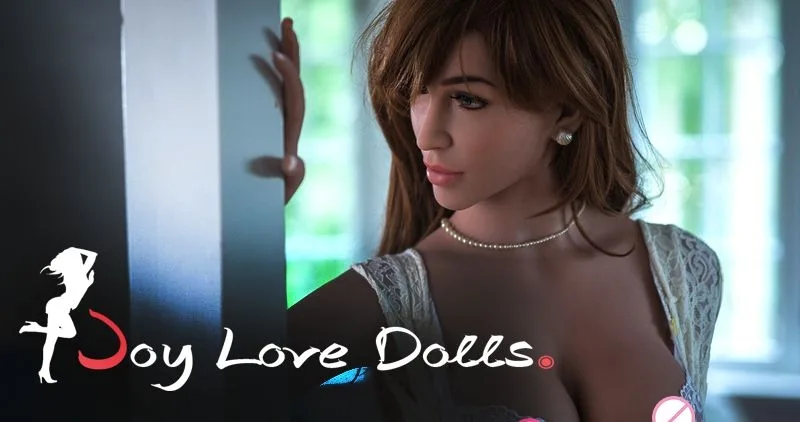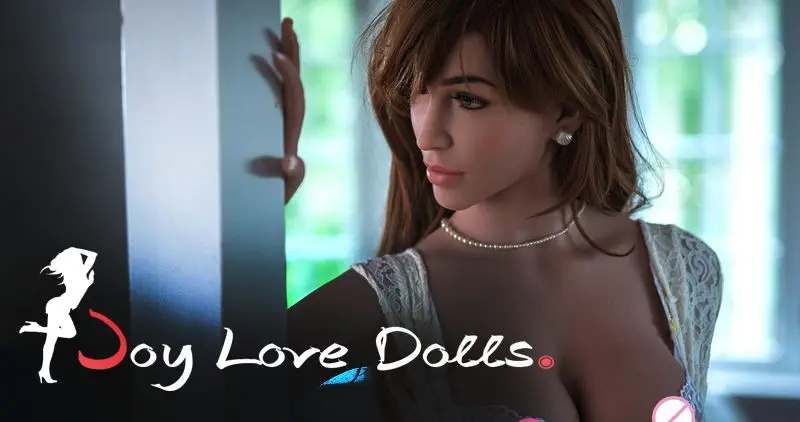 Joy Love Dolls is an exciting and ambitiously competitive company out there in the sex dolls marketplace.
With warehouses worldwide, cutthroat-low prices, a high level of Customer Service Support, and their high-quality love dolls, Joy Love Dolls have shown the company to be one of the world's leading online sex doll retailers.
What is a Joy Love Doll?
Joy Love Dolls are made with extremely high-quality materials, such as the most authentic-feeling silicone and Thermoplastic Elastomers (TPE), allowing an elasticity that still maintains durability over prolonged periods of time and repeated use.
With over 500 choices when it comes to so-called love dolls – I am yet to catch any kind of feelings with my "rubbery lover" – customers who find themselves on their site are most definitely spoilt for choice.
How are Joy Love Dolls different from the rest?
Boasting one of the largest and most diverse selections on the sex doll market, Joy Love Dolls has a fantastic collection of unique dolls. Offering multi-ethnic origin selections as well as options for those who may prefer a male or shemale doll.
Joy Love Dolls was the first company to offer the shemale choice, showing that the company certainly knows how to move with – or ahead of – the times.
The website is super user-friendly, with an easy to navigate and simple to use layout, easily showcasing the wide, bodacious range of sexy products available. JoyLoveDolls.com has many criteria available for customer customisation, offering such choices as big or small cup size, the option for a more "natural" looking doll, as well as by price, ethnicity, height, or number of orifices. That's right, you can choose to have the option for anal or oral, too.
The quality of the website itself should also be pointed out as something that sets apart Joy Love Dolls, as many similar companies tend to have terrible websites.
With a high catalogue of stock, this can cause frequent crashes and errors, whereas Joy Love Dolls have set up a decent website, therefore nullifying these problems. This makes for an enjoyably simplistic shopping experience, topped off by the discreet way in which they ship items.
Joy Love Dolls only start manufacture once an order is complete, so each doll is made just for a specific customer, ensuring you never get a used doll. Because that would be disgusting. Unless you're into that, in which case, I don't understand you.
What is the process of purchase like?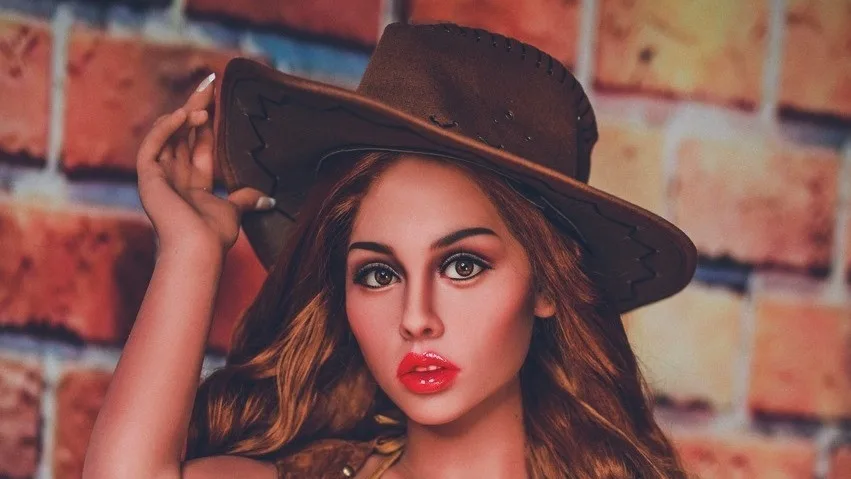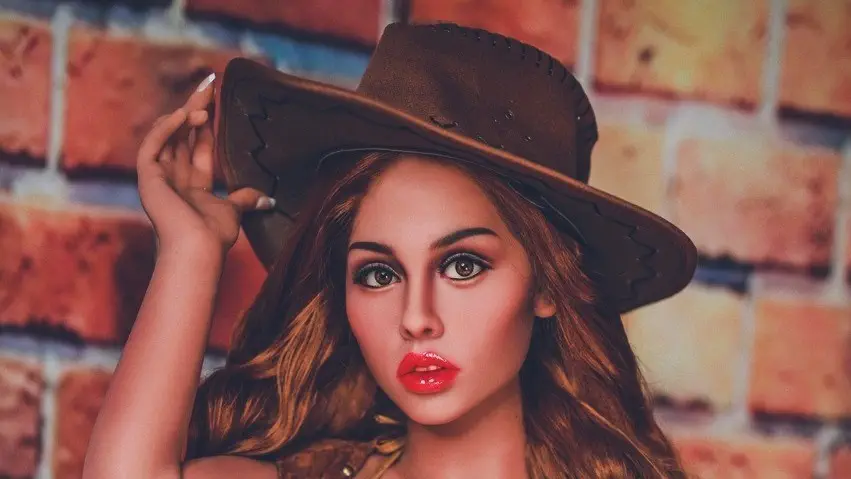 When it comes to the Joy Love Doll, you can almost see immediately from the example images what makes these dolls so special. For me, it felt like being a teenager again, flicking through naughty magazines with my friends.
This time, however, I had to remind myself that I wasn't looking at real women, and was, in fact, selecting a sex doll during adulthood. Very different (doesn't always mean worse) situations altogether.
The dolls are so life-like that even on the screen they make me feel as if they are out of my league, which only serves to make me want them more. This isn't a quick decision-making process, this part takes well over an hour and a half. My choice comes down to the 'Aria Joy Love Doll' and the 'Rebecca Premium Sex Doll.'
Both of which are discounted and Best Price Guaranteed I opted for Rebecca in the end, because her red hair and smoky eyes just screamed out to me. Somehow, I felt like we'd already connected, and I hadn't even paid for her yet.
Before payment, however, it is time to make some choices. I choose Rebecca's skin tone, whether I would like her to feel warm or cool, regular or EVO skeleton with better movement ability, her hairstyle, eye colour, even whether to have a built-in tongue or not. Nipple colour, nail colour, and pubic hairstyles are varied, as are the types of vagina.
When it comes to this, there are options to have it built-in, or the recommended removable choice, which is better for hygiene and maintenance over time. You can even purchase extra heads, for if you'd like to look at somebody different from time to time.
I really am feeling so spoilt for choice, right down to the final point of the purchase, and it feels great. The outcome of this is that I feel as if the company has really taken a fair amount of time to consider what the customer may want, but also what may be good for the customer without them knowing it.
After customization, my cart came to £1,246, which was way less than I'd expected to spend, so I threw in a Fleshlight for good measure. Payment went through, and that is when the waiting game started.
The Customer Service Team offered excellent support during this next period, dealing with my many, many questions with grace and expert knowledge, which eased my impatience somewhat. If they care enough to ensure Customer Service Support is high standard, then I had high hopes for the quality of their product.
How long did it take, and was it worth it?
Rebecca arrived in 8 days, which is way longer than I've been happy in any of my real-life relationships, but not a long time to wait for shipment of a sex doll. I have waited much, much, much longer for a sex doll that was much lower in terms of quality, so 8 days was great going for me.
Having done some extensive research already, I knew that cutting on costs can lead to negative experiences, such as owning and using crappy, substandard sex dolls. When I came across Joy Love Dolls (dirty mind) I knew I'd be on to a winner almost instantly, and was prepared to pay more for the chance to receive a superior standard of a sex doll. I feel as though I was completely right on that point.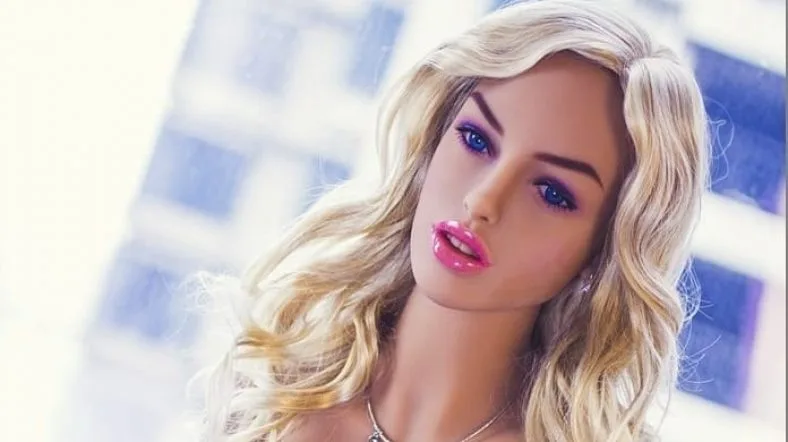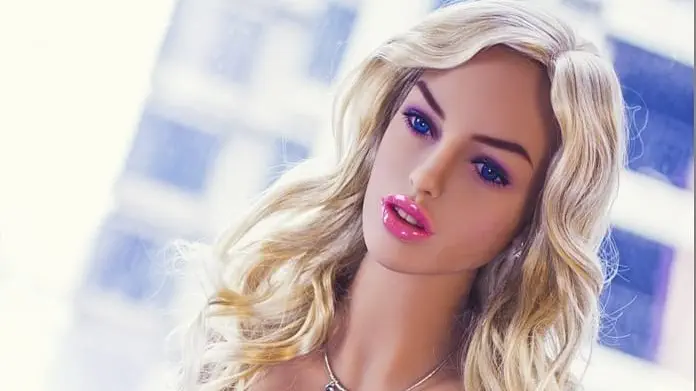 I couldn't wait to get Rebecca out of the box, which was discreetly packaged as promised by Joy Love Dolls. She came prepared, so it is easy to set up alone, thankfully – I'd have died on the spot if I would have had to ask my roommate for help assembling a sex doll. When getting Rebecca out of the box, I couldn't help but notice just how real and human-feeling her skin was on mine.
My eagerness was only multiplied by this, and when it came down to being ready, I no longer had a sex doll in front of me. I was now looking at a goddess as far as my sexual needs were concerned.
Worth every penny already.
What do you get for your money?
In the box is Rebecca, including an outfit and accessories – these were the vampire teeth and tongue set that I chose as an add-on. There is also the Sex doll repair glue that other reviewers had recommended.
There is a manual of sorts, with general care and maintenance= instructions written on it, which is useful for people like me, as I like to know how to care for things. Very happy to not have an abundance of extra, redundant-feeling leaflets to read through or simply throw away.
The smooth-feeling skin boasts quality right off the bat, and it is clear why people choose to pay a small bit more for this product. This sex doll, Rebecca, is a far cry from its now-ancient inflatable ancestral counterparts, utilizing technological understanding to provide a better product.
Marks out of 10?
For me, Joy Love Dolls get a whopping Perfect Ten for not only their specific product (in this case, it is the Rebecca Premium, well worth the extra cash payout in terms of quality) but also for the company as a whole. Their website is so accessible and simple to use the first time, it is easy to see why Joy Love Dolls is fast becoming a Goliath in the sex doll industry.
The quality of the Joy Love Doll alone could earn the 10 scores, considering the product genuinely feels.
In summary
Joy Love Dolls is my firm (excuse me, matron) favorite when it comes to sex dolls.
With such a massive choice of sex dolls that in turn have a great variety of customisation options involved, an easy to use website, amazing prices, a Customer Service Team that does its job well and the availability of male and shemale dolls for equal opportunity, Joy Love Dolls deserves its well-earned 10/10 score.
A conveniently simple process to obtain a high-quality piece of equipment. My time with Rebecca has already been something sensational, and sensual, in a way I never thought possible with a non-sentient object. I'll be back to the website in no time at all for more heads!