If you're a camgirl, adult entertainer, or merely looking to earn extra money during the COVID-19 pandemic from the safety of your home, I've got good news and bad.
The good is spurred by the runaway success of sites like OnlyFans; you now have close to a dozen or so sites like it to choose from: each bringing their own, unique plus and negatives to the table.
The bad, if you could call it that, is how much of a major bother it can be to decide which of these to choose and, more so, which could help you bring in dollars and especially please your fans.
This time I'll be looking at one of those sites: what works, what doesn't, and if Iwantfanclub is worth your while.
>> Click to Join the #1 Adult Social Media Platform
Signing up with Iwantfanclub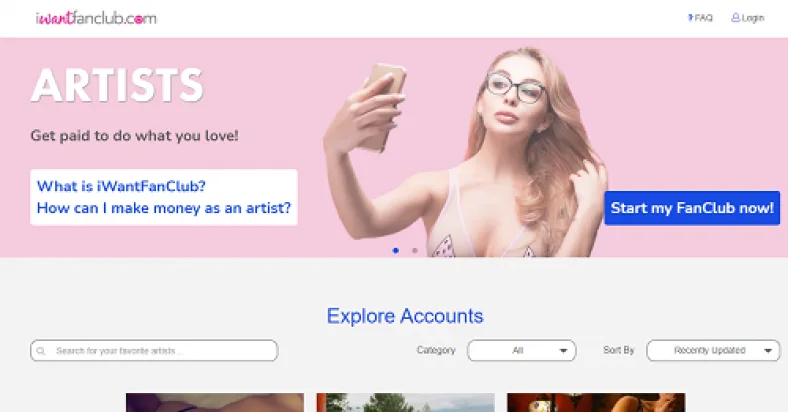 Say what you want about them; this adult platform is undoubtedly open to practically anyone doing anything—with the usual restriction that you or anyone in your content has to be over 18.
This already puts it on the "better than most" side of the should you/shouldn't you side of considering Iwantfanclub for your content.
Signing up is also pretty standard, with "artists"—their term for performers —needing to prove their identity with a government ID and then submitting a W9 form.
After that's done, and your account's been verified, you'll be ready to get going with Iwantfanclub.
Iwantfanclub fees and charges
Iwantfanclub doesn't charge for artists to use it, though—which it has in common with its competition—they do take a cut of whatever you make.
It works like this: say you make a (wheee!) $100, first Iwantfanclub takes $10 (10%) in processing fees, and then an additional amount resulting in you pocketing $80 or so.
Up against other sites, 20% take-home is pretty average, with giants like OnlyFans also asking for the same amount.
Continuing with the so-far-so-good aspect to Iwantfanclub, versus some of those other adult platforms, they have an excellently put-together FAQ on their site that though it doesn't give everything you might need, to know it does cover enough to get you going there.
How does Iwantfanclub work?
This is where things get a little confusing. Not about what Iwantfanclub provides it's artists, but how to process all this.
Case in point: measured against other platforms, Iwantfanclub's services are somewhat limited, though still not as much as some. But what they do provide has more than a few exciting angles.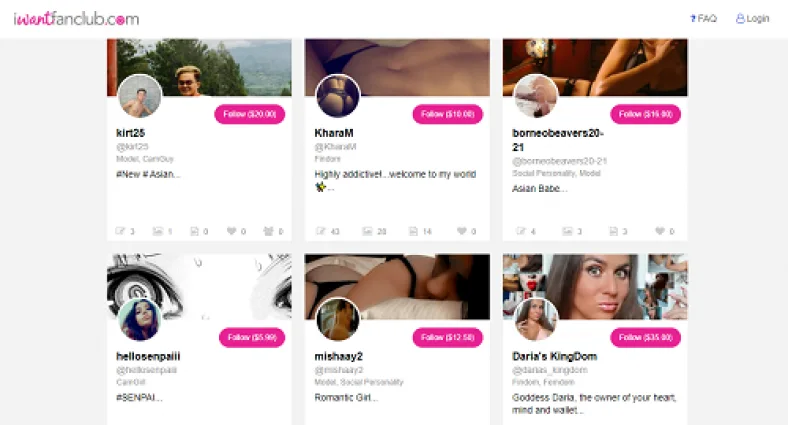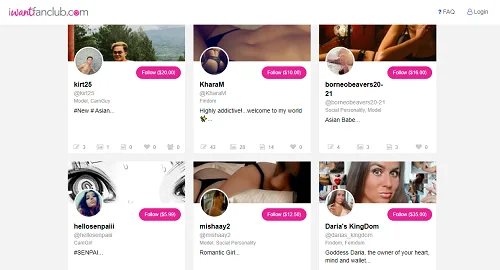 So though they don't offer livestreaming, they do have the option to schedule your pictures, videos, text, or audio posts over a certain amount of time. As I went on about this feature in my other reviews, this can be a godsend as it has the potential to free a performer from slavishly needing to be glued to their site 24/7 and allowing them to do other things like developing new marketing opportunities, networking with your fellow performers, or creating content.
Rounding back to the FAQ I mentioned, Iwantfanclub also doesn't only list what kind of content you can provide your fans with but the size and format as well—making it far easier to deal with by taking the guesswork and frustration out of putting together what you feel is the absolutely perfect video or photoset only to have it fail to upload because it's too big or the wrong file type.
How much can you make with Iwantfanclub?
Now onto the fuzzy math section of my review, meaning as with any adult performer platform, what you get out of it will always depend on what you put into it: frequency of your posts, the quality of the same, how much you dedicate to making your fans happy—and paying—and enticing new ones.
Extra fuzzy as measured yet again against similar platforms, despite Iwantfanclub's enticing features—like to schedule posts and such—they offer a noticeably lower number of possible money-making features, which could very well mean more of a struggle to make money.
So, getting down to it, you can undoubtedly earn quite well with Iwantfanclub; it's just that you probably will have to work harder than with its competition.
Getting paid with Iwantfanclub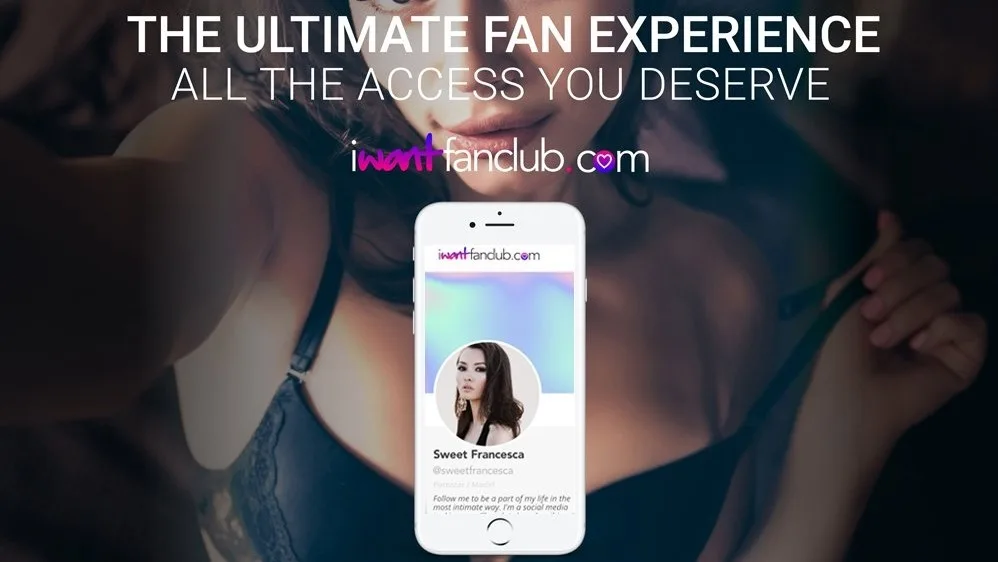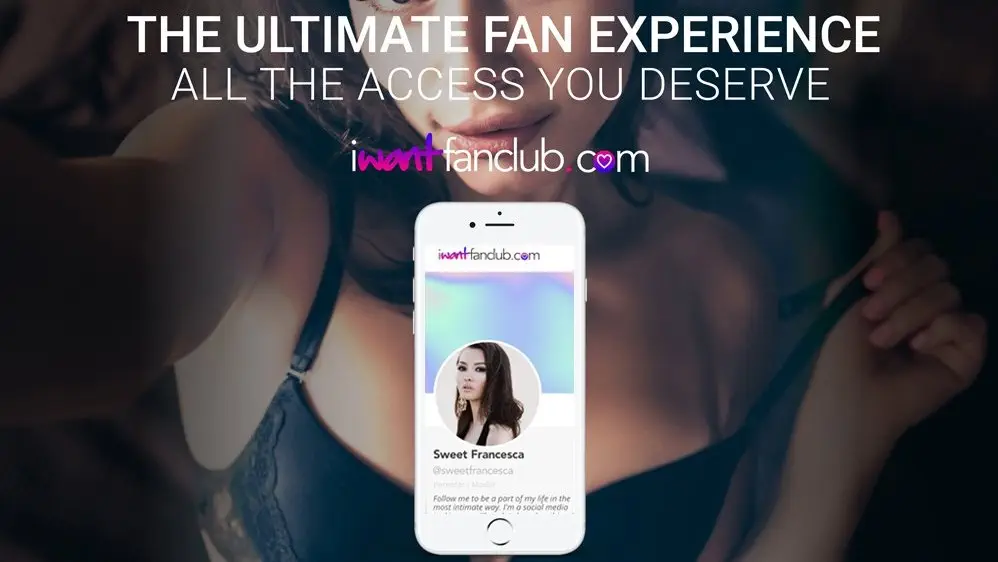 Going back to the positive side of the platform, when it comes to when and how you'll get your payments, Iwantfanclub receives a bright, shiny, gold star for giving their artists three different ways.
First, and a rarity for adult content platforms, you can request a mailed or emailed check, as well as a deposit into your bank account, every fay—though only if you have more than $25 to get. Keep in mind, however; you'll get dinged an additional %5 to do this.
Second, you can do the same twice a month when you have $50+ to cash out.
Finally, there's the option to do the same every month, with the same $50 minimum.
All this changes if you're a non-US resident, breaking down as for each needing a $100 (US) before you'll be able to request your payment.
Services Iwantfanclub provides
Again, your options aren't exceptionally expansive with Iwantfanclub, as it feels exclusively dedicated to a subscription model. You can, however, offer pay-to-view content, including photos, videos (as a file), and texts to supplement your monthly fan income.
Yet another unique thing Iwantfanclub provides is the ability for performers to set up as many Studio Accounts as you want. To visualize the, imagine each one as a different version of yourself, each perhaps focusing on a unique aspect.
Something like: this Studio is for your elegant, refined yet arousing stuff while your second is all about you showing off what your mama gave you.
This system can be a tremendous godsend to performers who have all kinds of different things to entice their fans with but may feel confined by having to put all their erotic eggs in one, limited basket.
If there's a downside to this, it's that each Studio being its own thing means you may have to work hard to establish each. That said, you can link them together so fans interested in this side of your performances can sign up to see all these other Studios.
Additional Iwantfanclub benefits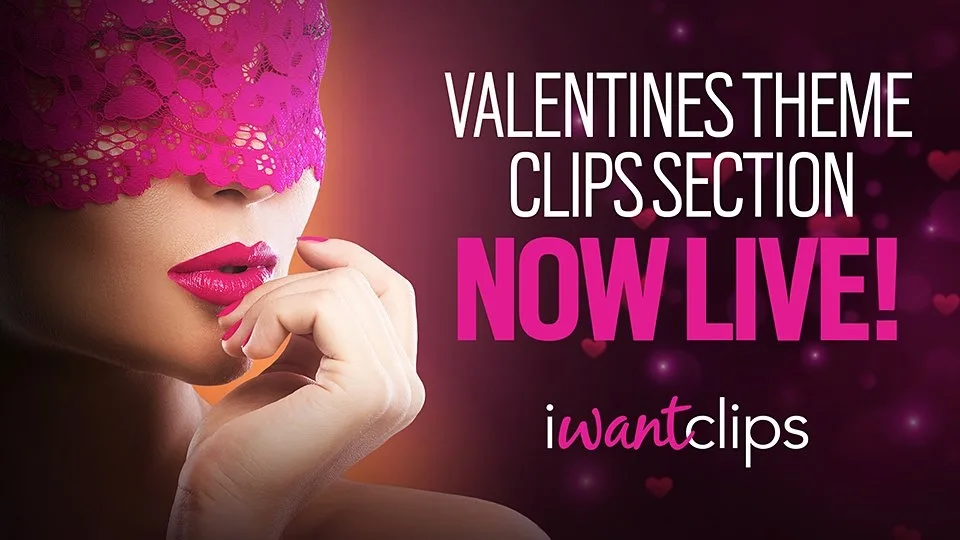 As part of a network of sites, iWantClips is a notable member; the management is keenly aware of how much damage piracy can cause its performers.
And as such, they've put in place an impressive array of safeguards to prevent your valuable content from getting ripped off, which if they do find something where it shouldn't be, they'll work to have it removed from the unauthorized site and even scrubbed from as many search engines as possible.
Back to subscriptions, Iwantfanclub's relatively unique in their flexibility regarding how long they run, how much to charge, and so forth. This allows performers to do things like discount a yearly subscription, making it more affordable than with fans purchasing only one, three, or six-month packages and so incentivizing them to opt into the annual rate.
Pros
Balanced up against sites such as OnlyFans and the others that have entered the adult entertainment stage, Iwantfanclub comes out quite nicely, predominantly with their useful tools like allowing for the scheduling of posts, requesting payment just about anytime a performer wants, and its management dedication to helping prevent the theft of content.
Of all these good points, the one that I want to highlight is Iwantfanclub's Studio Account system. Agreed, rarely does an adult platform actively resist the idea of their performers having more than one account. Still, often this involves severe headaches like needing to log out from one and then log in with another.
Despite needing to fork over 5% to do so, Iwantfanclub's option to request a daily payout is rare-ish when compared against other platforms, and so, therefore, a big score in their favor.
Cons
Alas, there are a fair number of these, the leading that Iwantfanclub notably falls short in the means performers can get their content into the (hopefully) eager hands of their fans.
The basics are there—including posts, texts, tips, and private content—but Iwantfanclub lacks what I'd call more innovative mechanisms like livestreaming, etc.
Then there's their upfrontness of the size and format of what performers can upload. At first glance, this is a benefit, but to some performers, this may appear as a drawback as it could, instead, draw attention to the site's limitations.
The verdict
Running the subjective numbers and hitting the compute button, I'd say that while Iwantfanclub does a few things I wish would become commonplace for adult platforms; it doesn't do enough of them—subtracted by its woefully scant monetization options—to earn a recommended seal of approval.
However—and isn't there anyways a however when trying to reach this kind of conclusion?—that doesn't necessarily mean you should scratch it off your lift of possible adult entertainment platforms.
After all, another that's becoming a universal thing about these kinds of sites is their willingness for their performers to sign up with more than one.
So is Iwantfanclub the only adult platform to use? Absolutely not. But is it worth signing up along with those that also complement your content and performances?
Absolutely!
>> Click to Join the #1 Adult Social Media Platform