Getting started as an adult entertainment performer takes a surprising amount of research before your first show can even begin, like debating over the ideal computer set up, this or that microphone or webcam, and then what show you want to do versus those that are more or less guaranteed to generate the highest income.
At the top of this list, however, is which of the copious (and then some) platforms to sign up with, as each has its unique share of benefits as well as potential drawbacks.
Then there's the issue that though a majority of them are okay with adult content, a minority has put themselves out there in support of male-identified performers—boiling the decision, sadly, down to less which to pick but of these few will suck the least.
Luckily, there's a rainbow in all of this as the company that brought us the primarily female-focused and very popular, Ismygirl, has a platform for and by male-identified adult performers.
Meaning all those other questions comes down to merely a few: what is Ismyguy, how does it work, and is it what you're looking for?
>> Click to Join the #1 Adult Social Media Platform
How to begin with Ismyguy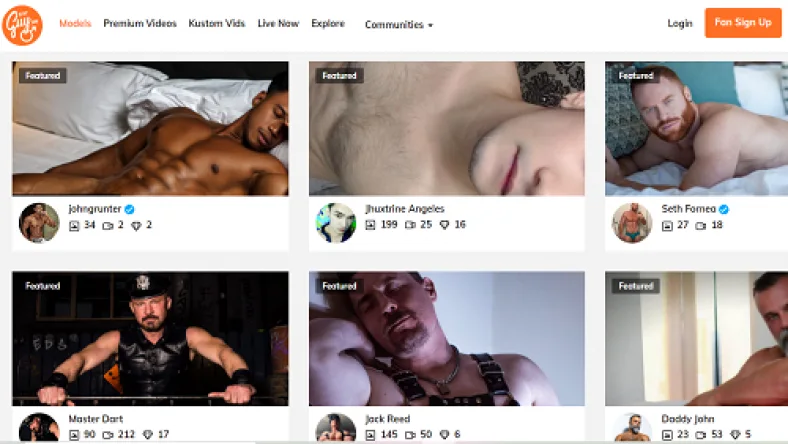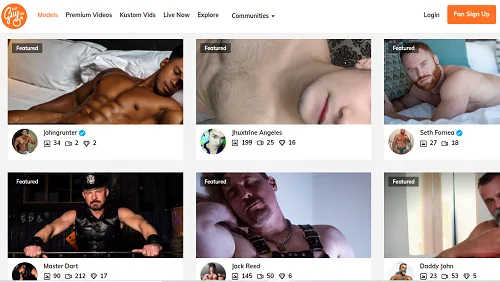 As it's a clone of Ismygirl, although with a completely different demographic, if you're already familiar with that site, then Ismyguy shouldn't surprise you.
If you aren't well versed with it—or missed my Ismygirl review—Ismyguy sees itself as a way for performers to monetize their already-existing fanbase on social media sites like Instagram, Twitter, etc.
More accurately, it's less "sees itself as" as required to get the ball rolling with them; a performer has to have a considerable number of followers and the like on social media.
As with their sister site, Ismyguy doesn't throw the heavy lifting into the laps of their performers but, instead, wants to establish a partnership with them. The good news is that they do this exceptionally well, with the perhaps not-so-much side being Ismyguy and its partnership benefits need something—i.e., those buckets of followers—to work with.
For the sake of argument, let's say you have them, and then some, so signing up with Ismyguy is quite simple. All you need is to verify your age and identity with a government-issued ID and, after that, eventually gets sorted out, putting in essential info like banking details, your profile, links, and so forth.
Is there a fee to use Ismyguy?
Like Ismygirl, performers don't pay to use Ismyguy, but a percentage of their income goes to the site. In this case, a respectable 20% of every dollar made—which is becoming a kind of an industry-standard, including the biggies like OnlyFans.
How does Ismyguy work?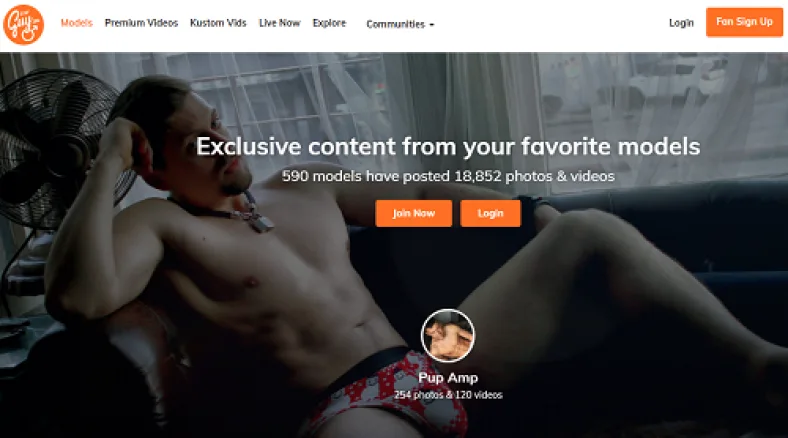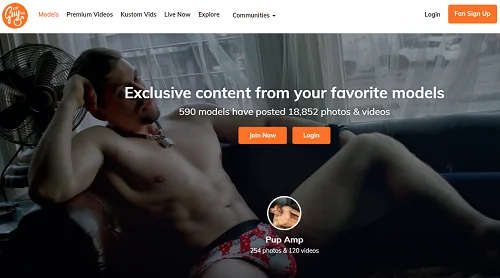 Like other platforms and not just Ismygirl, much of Ismyguy hinges on consolidating and publicizing your existing social media presence, especially to clue your fans into your premium account on those sites.
The headache here, though, and that Ismyguy has been putting a lot of energy and resources into counteracting is that social media sites offering pay-to-view, premium versions of themselves are getting less and less comfortable with explicit content. Sometimes to the point where their frightening ban hammers have squashed many performers' accounts.
So Ismyguy has set up their site to be a content platform itself that can, if performers prefer it that, act as it's own stand-alone, monthly subscription or pay-per-show platform.
Which, considering their continuing requirement for performers to have an established and trendy, social media presence kind of … odd, though it's a safe bet that if social media sites continue or escalate their crusade against explicit content, Ismyguy will more than likely reduce this as necessary to sign up.
How much money can models make with Ismyguy?
The answer to this and the same question put to platforms like Ismyguy is it depends. As in how much work you put into it, how regular you are in posting content, what promotional techniques you employ, how active you are in networking with your fellow performers—the list goes on and on.
But there's something that Ismyguy also brings to the table: it's uniqueness. Think of it this way; if you're a female-identified adult performer, you automatically will be competing with hundreds of thousands of adult performers—so you'll have to work extra hard to build up your, hopefully paying, fanbase … or even just get noticed.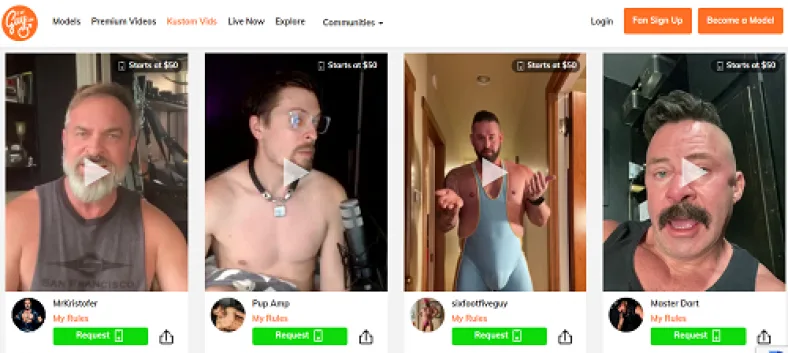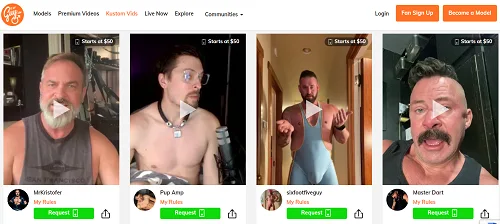 But if you're male-identified, with very few sites catering to what you have to offer, then you won't be battling as many for your shot at the spotlight.
So as a platform all about that very thing, Ismyguy automatically becomes an ideal place for your fanbase to flock to.
I apologize if I made have made it seem like this platform might be merely a tiny little sliver of the massive cam-performer pie, as that it's been reported that Ismyguy has over 35 million fans, making it a sensational baker in its own right.
How does Ismyguy payout?
In regards to when and how you'll be able to get your sexy mitts on what you've earned with Ismyguy, cashouts are dished out twice monthly, on the first and the fifteenth, with a minimum of $50.
The methods they offer is by having a check mailed out to you, electronic transfer, direct deposit, Paxum, local cash pick up, or wire transfer. There are also rumors that sometime in the not-too-distant future, credit or debit cards will also be an option.
Services Ismyguy offers
As a platform alone, putting aside its integration and promotion options for premium social media sites, Ismyguy has a fair amount of methods for its performers to possibly generate income.
In no particular order, there are the typical performer ways, including offering fans a monthly subscription that can be as low as $10 to as high as $60 or pay-per-view content.
Here things get interesting, as trying to boost their performers' subscriptions, Ismyguy bills $5 to non-member's buying pay-to-view stuff. Pricing-wise, you can charge anything from $10 to well over $350.
You can also offer your fans private messages or videos. The benefit here that these don't necessarily have to be your typical stuff but rather unique and customized media—for which you can ask for anything you want, including a four-digit price tag.
Staying with messages, if you have your druthers with Ismyguy, you can offer one-to-one video encounters between you and your fans.
Better still, Ismyguy is one of the very few adult performer platforms supporting livestreaming shows—something that instantly escalates it in what and how you can entertain your audience.
Rounding up the list, tipping is allowed and encouraged, as is setting up referrals with your performer network compadres. If you have anything to offer your fans aside from videos, live shows, texts, and all these similarly cool thighs, you can also sell it in your very own shop.
Additional Ismyguy features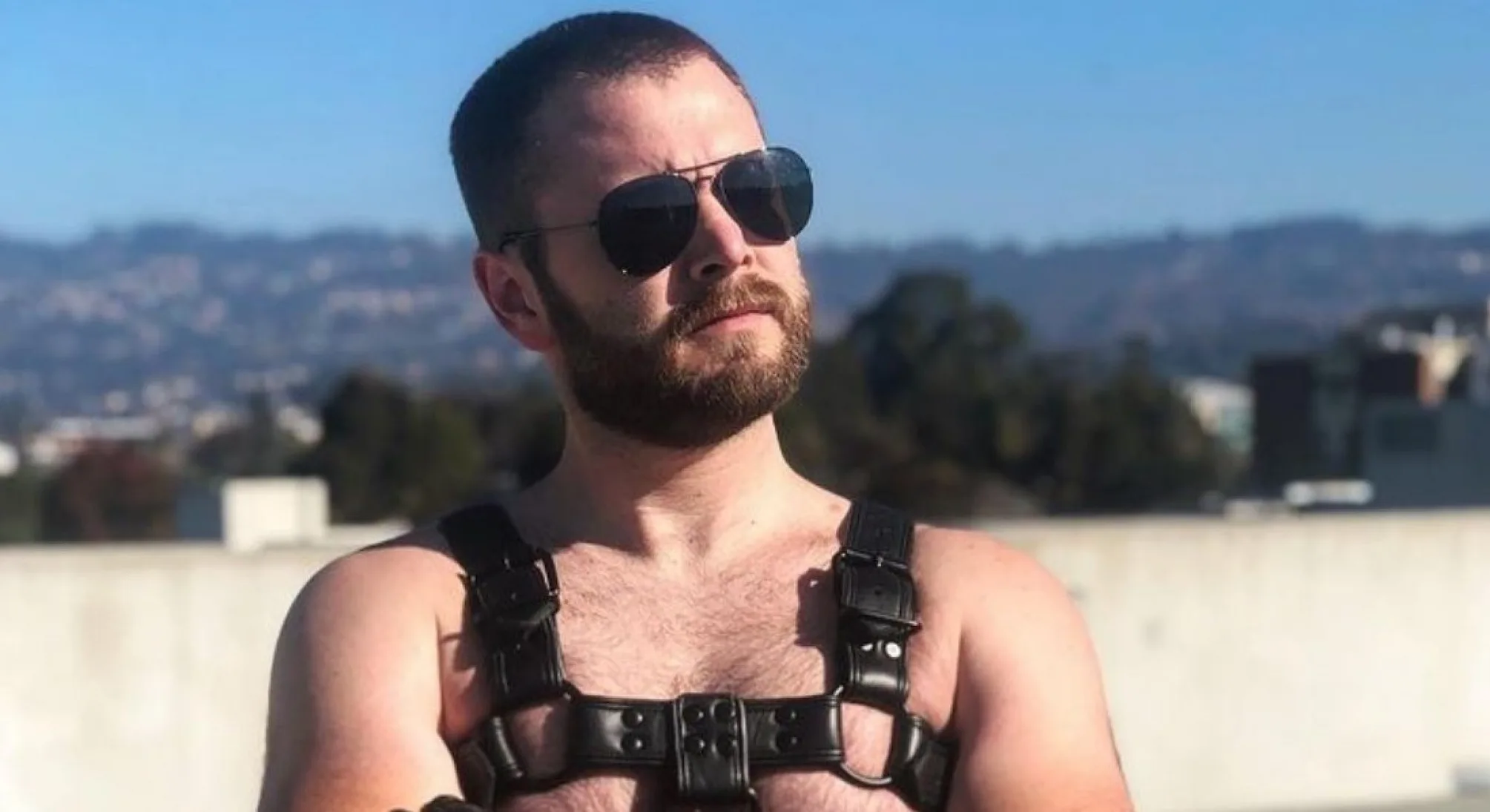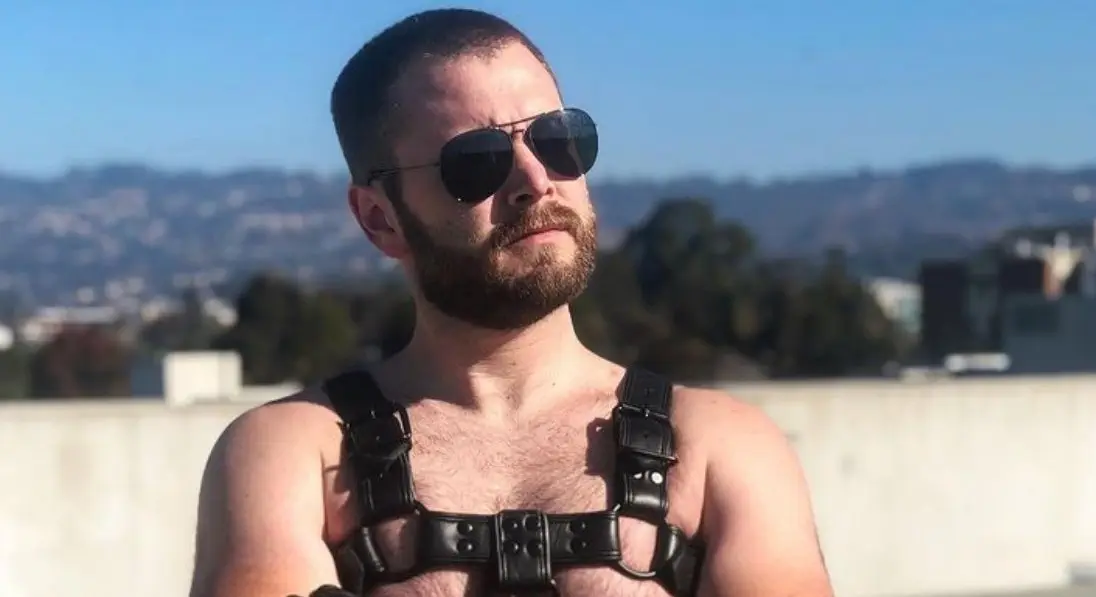 Back to in-this-hand of Ismyguy versus in-my-other-other-hand of its competition, as opposed to the increasing blue-stockingness of Instagram and its social media brethren, there's not much that Ismyguy won't let you post, making it perfect if you and your content are on more the fringy side of human sexuality— as long as you and anyone in your stuff are over 18, of course.
If baring all, or engaging in what often happens when one is buck naked, isn't your thing, then put your worries aside, as while Ismyguy puts itself that way, it's not strictly mandatory to be explicit.
Pros
An adult entertainer platform for male-identified content providers and those that (really) like them
Ten different ways to potentially generate income, such as livestreaming, having a merchandise shop, or one-on-one texts and video chats
Is actively interested in helping performers expand their audience or urn already-existing social media followers into paying customers
Cons
While it has all those methods mentioned above to allure fans into changing paying fans, Ismyguy still largely depends on its performers having a considerable number of them to begin with, making it problematic—or merely disheartening—for those new to the adult performer game.
Obviously, if you the not male-identified putting out content for people with that particular interest, then there's really no good reason to even consider Ismyguy.
The verdict
If you're a male-identified performer or personality, if you have a Premium social media account where you post your more "interesting" content or have assembled a loyal fanbase, then signing up immediately with Ismyguy should be a no-brainer.
On top of the brains behind it firmly established themselves in the industry with sites like Ismygirl, and so know the ins and outs of what their performers need and their fans want, Ismygirl brilliantly fills the gap between generalized content sites like OnlyFans and the female-focused variety including Fancentro, by waving its queer male flag proudly.
So if all those ifs up above have you enthusiastically nodding, then head straight—or should I say right over?—to Ismyguy and sign up: while I can't know, for sure, you'll have a good time with them, I'm entirely comfy putting myself out there that though it may not be perfect, it could very well be perfect for you.
>> Click to Join the #1 Adult Social Media Platform