While doing my research for this review, I stumbled across something quite remarkable. Not about Ismygirl, per se, but how the industry it's part of, and how the cam-performers it aims to support, have gone from what "we just don't talk about" to mainstream acceptance.
After all, you can't get any more mainstream than seeing Ismygirl written about in Forbes, of all places.
But what's set Ismygirl apart from its competition—negatively as well as positively—and why's it gotten such impressive attention?
>> Click to Join the #1 Adult Social Media Platform
How to get going with Ismygirl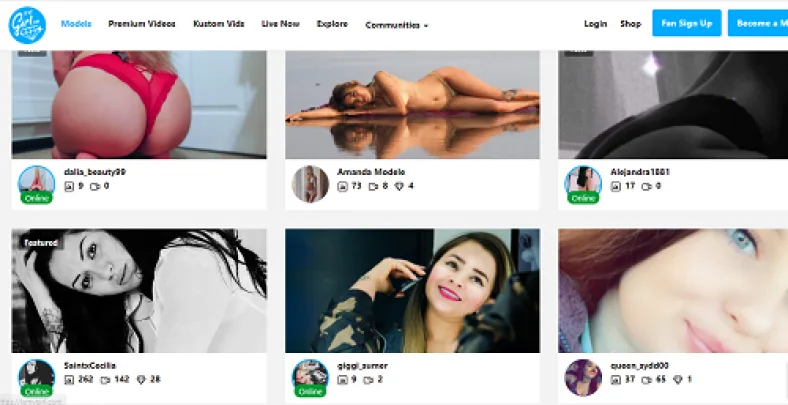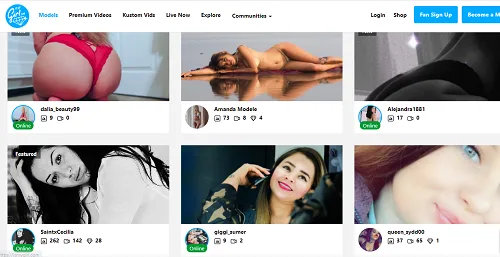 Like similar adult content platforms, Ismygirl is kind-f, sort-of a spin-off from the groundbreaking success of Onlyfans. And like others doing the same, it's learned from the biggest in the field—and what it's criticized for—by dedicating its attention and resources towards the performer side of the experience.
Like those spin-off sites, Ismygirl sees itself as a way of taking performers' only-fans from social media and turning them into not-just-fans but paying customers.
This is why you need to be pretty well set up with one, but better yet more than that, pre-existing social media sites. As Ismygirl puts it, their goal is not necessarily to be a single site but instead to form partnerships, a network of sorts with those previously established by their performers.
Signing up is far from challenging, requiring little more than identity and age verification by scanning your government-issued ID, with a day or so later, receiving your final verification.
After which comes the standard-ish process of setting up your profile, putting in banking information, and so forth.
Does Ismygirl cost money?
There is no charge to join up with the site, making it again like other platforms, as Ismygirl pays for itself by taking a cut of whatever a performer makes.
Here things are not so much bad as not as good as its competition, as Ismygirl takes 20% of every dollar earned—putting it up there with OnlyFans, and 5% higher than JustForFans, Fancentro, and such.
Agreed, it's not a huge bite to get taken out of your income, though it might make a few performers pause while asking themselves that age-old-question: is it worth it?
I'll get to my overall opinion at the end of this article, but to whet your appetite, I can say that Ismygirl does offer some nice perks—plus one or two their competition doesn't or, at least, not often.
How does Ismygirl work?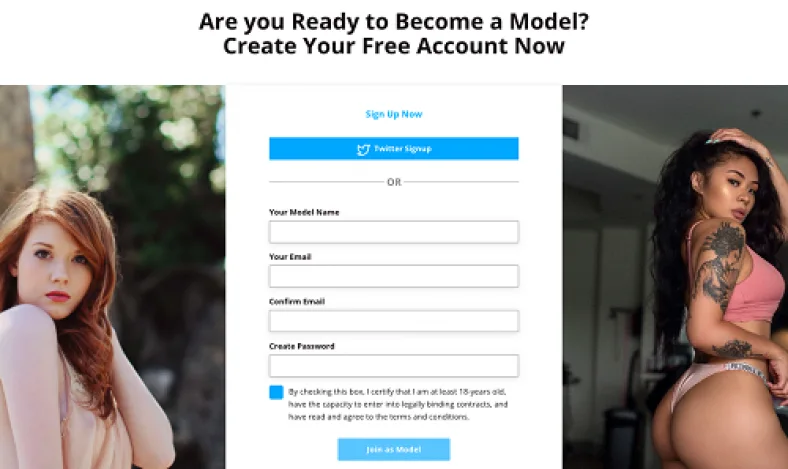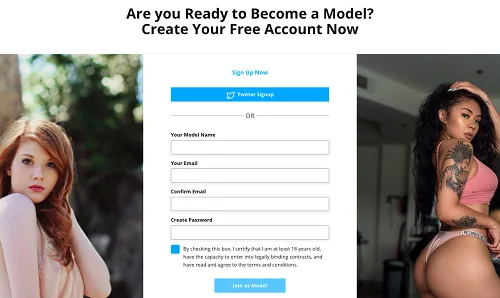 From getting signed up and verified, putting in their social media links, and dotting the i's, and crossing their t's, next performers need to decide what and how to begin posting content.
Here Ismygirl brings a lot—and then some—to the adult entertainment market with a gosh-darned impressive amount of monetization options.
Before that, though, it's worth pointing out something about Snapchat: that this regular-everyday social media platform—dedicated to images, specifically—has a Premium feature. There anyone can post many different types of content, including those of a more explicit variety.
I'm bringing this up because, as part of its package, Ismygirl will help you get your Snapchat Premium up and running. Further emphasizing their idea of a site built on the idea of working with, and not against, social media.
Back to making money—and why they taking 20% may not seem so high—performers can post freebies to entice fans into paying for content, which can be on a month-to-month subscription basis or a one-time for only-this way.
About subscriptions, performers can ask as little as $10 to $60, with those special content offerings going from another ten bucks to $300 or more—all of which puts Ismygirl on equal footing with other adult platform sites.
How much money do Ismygirl models make?
If you've read my reviews of similar adult content platform sites here at Teledildonics, I'm pretty confident you'll know what I'll be saying next.
But as it's still essential info, and some of you may not have heard it yet, how much on any site always comes down to what you post; how frequently you do it; the effort you put into promotion, reaching out to, and maintaining relationships with your fans, and generating new content.
There's also, emphasized by Ismygirl's stance as working with pre-existing social media, what you've done before you set up any monetization methods.
If, for example, you have loyal, pre-existing Twitter, Instagram, or Snapchat fanbase, taking them to Ismygirl and presenting them with juicy stuff they have to pay to see is going to earn you a lot more than if you're starting from zero.
To get a rough estimate of how much you might make, run the numbers like this: take your number of followers, multiply that by how much you want your subscription to be, and—viola—there's a high-end idea of your potential income.
How do you get paid on Ismygirl?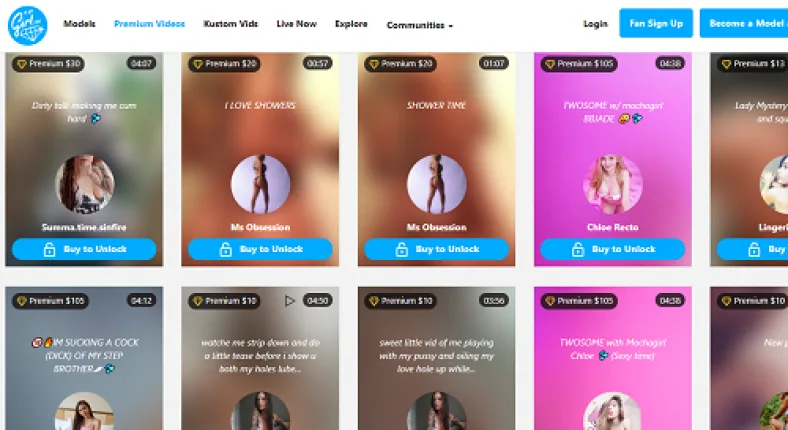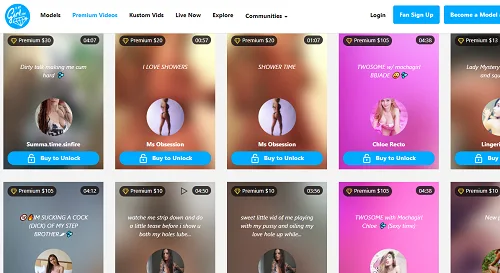 Ah, the all-important question: I want my money! With Ismygirl, performers get their payouts two weeks after requesting it, the amount then sent out during two periods: the first running from the 1st to the 15th, and the second from the 16th to the end of the month. Their minimum payout is also $50, which is lower than some of their competition.
On the banking side of things, you can get your money via ACH (Automated clearing house), have a check mailed to your physical address, or, after generating anything over $1000, you'll have the option to have it all sent to you via wire transfer.
Services offered by Ismygirl
The meat and potatoes—or bread and butter, if you like—of any adult entertainment platform is how a performer's ability to reach their fans.
And here Ismygirl delivers, with not just things that have come to be expected but with a few tricks up its sleeve, with ten different ways to bring your goodies to your fans.
For instance:
Customized videos
Have a fan who wants something special? Well, with Ismygirl, you can handle these kinds of requests, providing the opportunity to ask for a lot more than you would with your usual, pre-made content.
Tipping
What's rapidly becoming a standard feature across the board, still lovely to see it supported on Ismygirl, though.
Merchandise
Want to excite your fans with more than videos or messages? With Ismygirl, you can set up your own unique online store where you can sell whatever you want
Primate Messaging
Along with text, audio, videos, and stuff in your store, you can also tempt your fans with one-on-one messages—for a fee, of course.
Camming
Here's where we get into excessively cool territory, as Ismygirl allows for performers to set up not just text messages but video chats with paying fans, as well!
Livestreaming
Listen up, all those other adult entertainment platforms, because Ismygirl does what you all should but doing but, for some odd reason, don't (as yet, perhaps); allowing their performers to put on live shows for their paying fans.
As for what you can—or can not—post, Ismygirl has one hard and fast limit, that everything, and everyone, has to be over eighteen. So if you're marketing things like BDSM fetish play or anything else niche, you don't have to worry about that terrifying ban-hammer landing unexpectedly on your account and destroying your months, or years, of hard work.
Or, if explicit-stuff isn't your bag, you don't have to. As long as it's above their age-restriction, the sky's just about the limit!
More Ismygirl features and benefits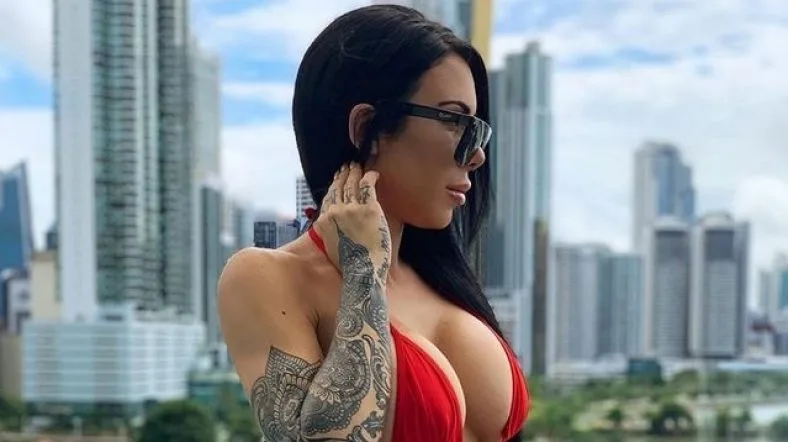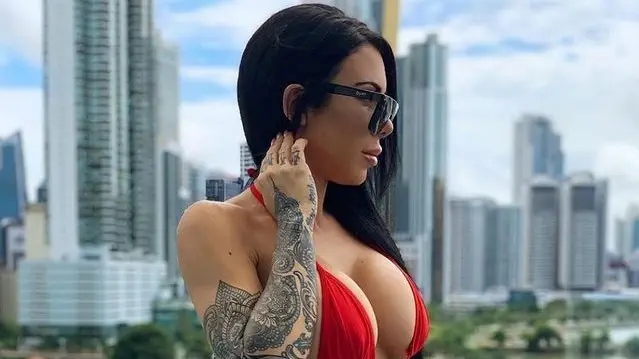 The fun doesn't stop with the above, as Ismygirl offers as much on the backend of things as they do to the front. By this, I mean that their performer support side is jaw-droppingly impressive.
Top of the list is that they have a directory system where fans can look at performers by who they are, what they offer, and so forth. The upshot that becoming part of it can be tremendously helpful in possibly expanding your reach, and, therefore, your potential fanbase.
Ismygirl's partnerships angle isn't exclusively with performers and their pre-existing social media accounts, as they do the same as a company: bringing their content providers right align with them, like cross-promotions with partnered sites and their printed-on-paper magazines.
Additionally, Ismygirl has its own newsletter that, according to them, reaches million-plus readers, and host special PR events, and online and out-in-the-real-world events and wild-bash parties.
If you have friends who are performers they have a handsome referral program, too, so when you bring them over to Ismygirl, you'll get a 5% cut of whatever they take in—making it another great way to use the site to network and build your audience.
And if something should go haywire, Ismygirl isn't a company that takes their fee and gets as far away from you as they can. Instead, they boast that performers can reach one of their representatives anytime they want, day or night, rain or shine.
Pros
With ten different potential revenue streams, including live shows, Ismygirl has just anything an adult performer could want to get, keep, and earn money through their fans.
Ismygirl is also about working with their content providers as much as possible: they're "you scratch my back, and I'll scratch yours" philosophy coming clear in their aggressive social media outreaches, diverse marketing and PR pushes and striving to be there for their performers.
Cons
The biggest, A number 1, top-of-the-heap thing I'd possibly say against Ismygirl is that if you haven't set up your Snapchat, Instagram, or whatever social media sites already—thus priming the pump for when you want to start trying to monetize them—then Ismygirl's cleverly-designed integration tools, and lauded networking and support side of things, is gonna be somewhat for naught.
Then there's that while they're comfy with adult content, the site leans somewhat more towards the model and modeling side of things. Not so much that it'll make those who like doing explicit stuff uncomfortable, or perhaps make them worried that in the future the site might turn against them, but if this is your preferred way of reaching your fans, you might want to go to a site where that's much more porn-apparent.
The verdict
On one side, you have Ismygirl's ten great ways to make money with your fanbase—with, once again, livestreaming a key feature; their energetic marketing of their brand and, therefore, their performers; a 24/7 support hotline; a directory allowing greater reach; and all the other things I brought up.
The other, meanwhile, is their rather high-side 20% cut; their focus on taking popular social media presences and monetizing them, making that kind of a prerequisite to get the most out of what Ismygirl is about; and—if porn is your thing—not directly about explicit content.
Flipping this coin over and over and over again, I'd say that it's a pretty die-hard definite you should trot right on over to Ismygirl and sign up.
If that is, you've previously put in the time to forge a hefty and dedicated fanbase through your skillful use of your social media prowess: making them biting-at-the-bit eager to see what else you have to offer. Excuse me; I meant to say: pay what you have to offer.
Better still if your self-marketing bends towards the stylish, the aesthetic side of performing and not primarily of the (ahem) revealing variety.
If you're a social media virgin, though, or what you're about—and your fans will expect—is explicit, then I recommend that despite all of Ismygirl's 100% enticing revenue streams, it may not be in your best interest to focus on this one site exclusively.
As with my mini-rant with how much you may make with Ismygirl, I'd also like to mention that, unless you've found your ideal platform that does everything you want or need, there's nothing wrong with sampling each to see what they might potentially bring to your all-important monetization party.
So, whichever side of my seemingly endlessly spinning coin you associate yourself with, still consider taking Ismygirl out for a spin.
>> Click to Join the #1 Adult Social Media Platform