The night was young, so was I – just barely hit 14.
My folks were away for the weekend, and it was just me, my dirty mag and some lube (actually come to think of it, it was just regular cooking oil).
Eyes on the mag and I was good to go. Ten mins later, I was all out and dusted.
Yes, those were the good old days but I have to admit, it wasn't an easy road for me – it just took too long to get there. Well, not anymore.
I have always been impressed with the Hot Octopuss 'boys edition' line up, and when I heard that they had released a new item, I immediately got a hard-on for it, and I couldn't resist trying it out.
So far, I have had it for about two weeks, so here is my unbiased and honest Hot Octopuss pocket pulse review.
Back to basics: What is the Hot Octopuss Pocket Pulse?
Let's face it, ladies have always had the upper hand when it comes to the range of sex toys at their disposal. Well, that's all about to change.
Traditionally for us men, our toys have just been variations of a hollow tube which we've been accustomed to as pocket pussies.
While it has worked for me for a while, the lube thing has always been the downer for me.
Don't get me wrong though – they are great at times.
My issue with lube is not how it feels but rather the scent (some are too floral), and if you are not careful, they can leave stain marks on your pants.
Another downside of pocket pussies is their size, they are just too noticeable to bring to college or a work place.
The Hot Octopuss Pocket pulse is a battery-powered pocket-sized uniquely shaped device that uses vibrations to bring pleasure.
Shapewise, it resembles the popular pulse III but in a smaller factor, small enough to fit your pocket. It's a beast on the go.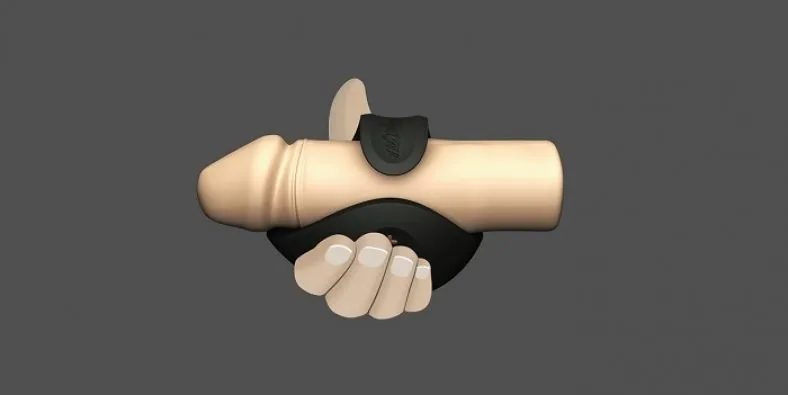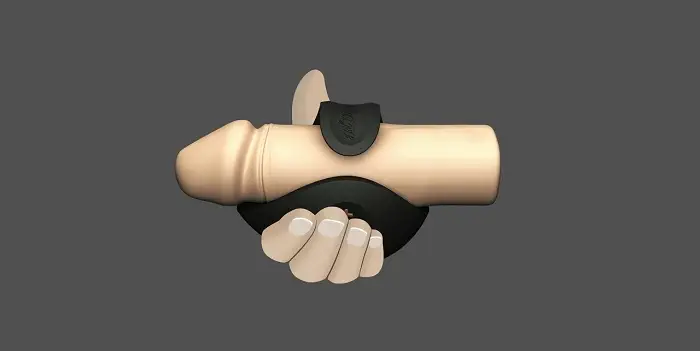 How it Works
The pocket pulse uses a unique approach to bring pleasure – vibrations with different oscillation levels.
The first thing you will notice with the pocket pulse is its unique shape. It is oval in shape with a concave depression on both sides of its inner parts.
The inner depression is meant to accommodate your dick while the outer smaller depression accommodates the buttons controller.
There are two ways to get the device working, either using the remote or pressing the buttons on the pocket pulse. Basics aside, it is time to get this bad boy to work!
First, slide and position the pocket pulse just after the glans penis (make sure you are fully erect).
For the uncircumcised folks, it will feel much better if you slide the foreskin back (you'll thank me later for this) before inserting the pocket pulse.
Good, now that it is in position, you can either press the plus button on the device or use the remote to start the vibrations.
The first two settings will be on the low level which is good for stimulation if you are not fully erect yet.
Upping the ante a bit, you will notice that the vibrations get louder and stronger every time the plus button is pressed.
The vibrations are mostly loud and have no patterns associated with them.
A big tip though, setting it to the highest level may cause unnecessary vibrations to the hand which may be uncomfortable on the hand and may subsequently over shadow the feeling on your dick.
Although the pocket pulse is geared towards men, it has one more trick up its sleeve to cater for our ladies too. Surprising, huh.
Well, while the inner side of the pocket pulse is designed to fit a dick, the outer side of the device is intended to let vibrations through.
So whenever you feel like you've misplaced your toy and your girlfriend is screaming in the bathroom, just smile and let her have her moment.
How does it feel?
The pocket pulse feels compact in the hand. This is due to its 3.5 by 2.5 inches compact small factor design while its neck ring is firm but slightly adjustable to fit any dick size.
The first look can be deceiving.
It looks like it is made of hard plastic which in most cases is not comfortable when it comes to dick matters.
However, on closer inspection, it is actually made of matte silicone material on the inner side which makes it soft and comfortable while the outer region is made of rigid ABS plastic.
A downer with matte silicone is that it is quite the dust and hair magnet. On the bright side though is that it is non-porous and completely water proof.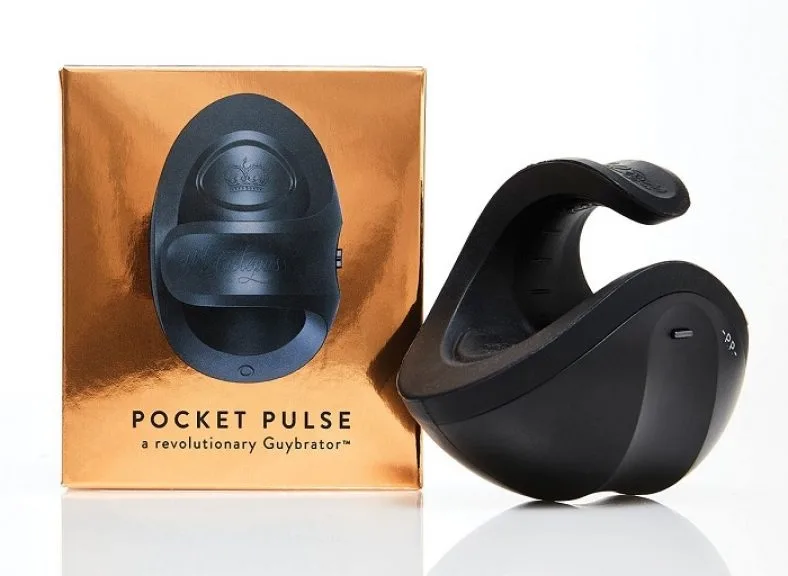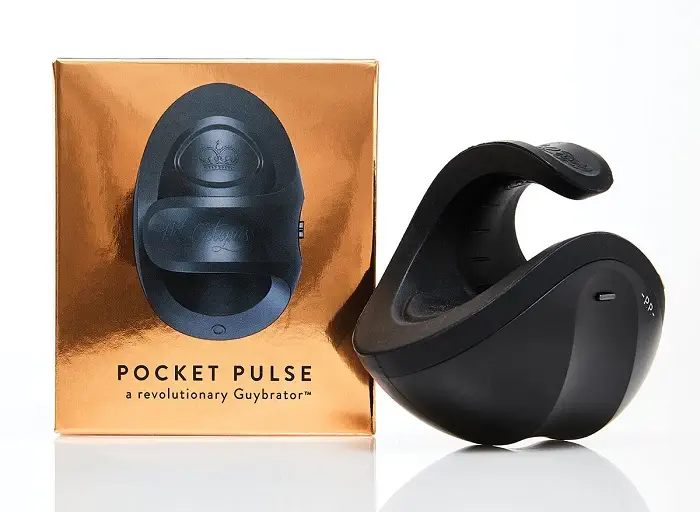 What is in the Box?
When my package came through, I wasn't particularly pleased with how they handled it. The edges were worn out which got me worried for a moment, but all was good when I finally unboxed it.
The box is designed boldly and luxuriously with the product information printed on the sides of the box.
Inside, you will find the toy, user manual, USB charger and a remote placed in the usual satin drawstring bag (the presence of remote will vary with your order).
The device is fully rechargeable (I charged mine for about four hours before I used it).
Pros
Small factor design
Wide range of vibration frequency
Rechargeable
Water proof
Dual purpose (for him or her)
Cons
Hair and dust magnet
Vibrations can be overwhelming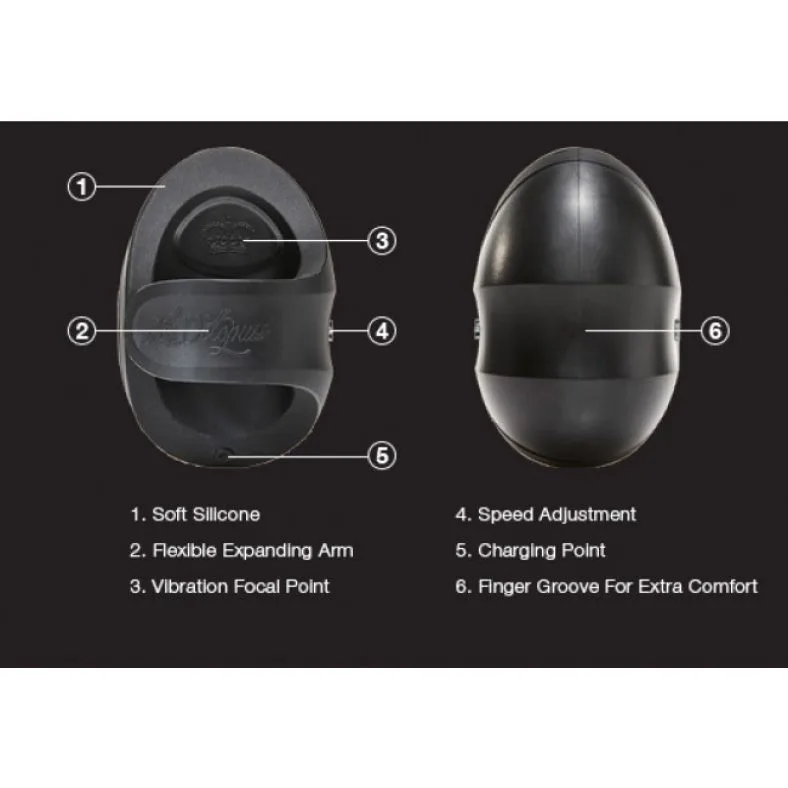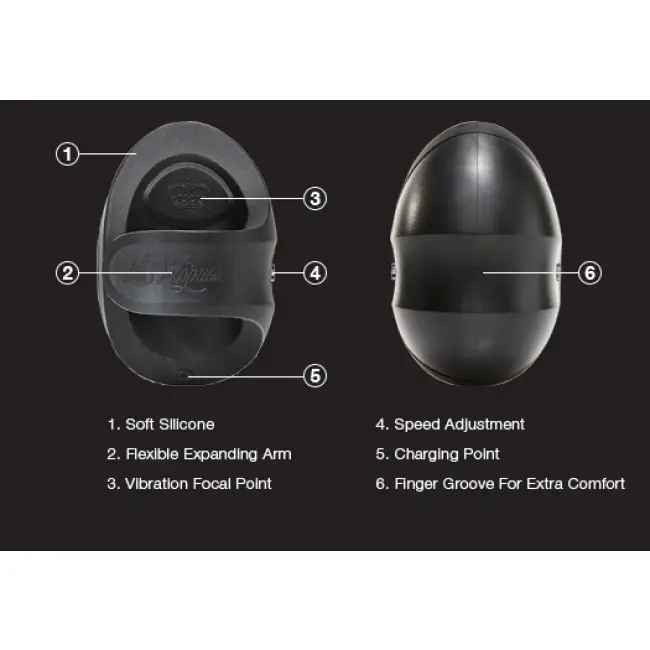 Conclusion
I'm quite the adventurer by nature when it comes to my sex life. There are no limits for me.
When I first tried the Hot octopus pocket pulse, I was left awe struck.
I just couldn't get past the fact that it was so goddam good. With its new variation, Hot octopus has really outdone themselves this time round.
Beautifully designed, wide vibration range, water proof and I can even share it with my girlfriend.
Although the vibration settings might spike high a few times here and there, it still better than most 'boy' toys if you ask me.
It is definitely worth buying.