I've always been pretty quick to call bullshit on any products claiming to improve sexual longevity. There's a lot of snake oil vendors out there on the internet seeking to take advantage of guys, and I'm not here to enable.
When I decided to try out the Fleshlight STU (Stamina Training Unit), I did so because it's advertised as their #1 selling model and in my research I came across quite a few posts by men who used it more for its intense texture and stimulation than its supposed stamina-increasing properties.
The idea behind the Fleshlight STU is that it is designed to provide stimulation more intense than a natural vagina.
As you use it more and your dick adjusts, you're supposed to be able to last longer during vaginal sex. I'm not going to make any endorsements in the second part, but I can confirm the first. With that said, I'll start getting int the breakdown.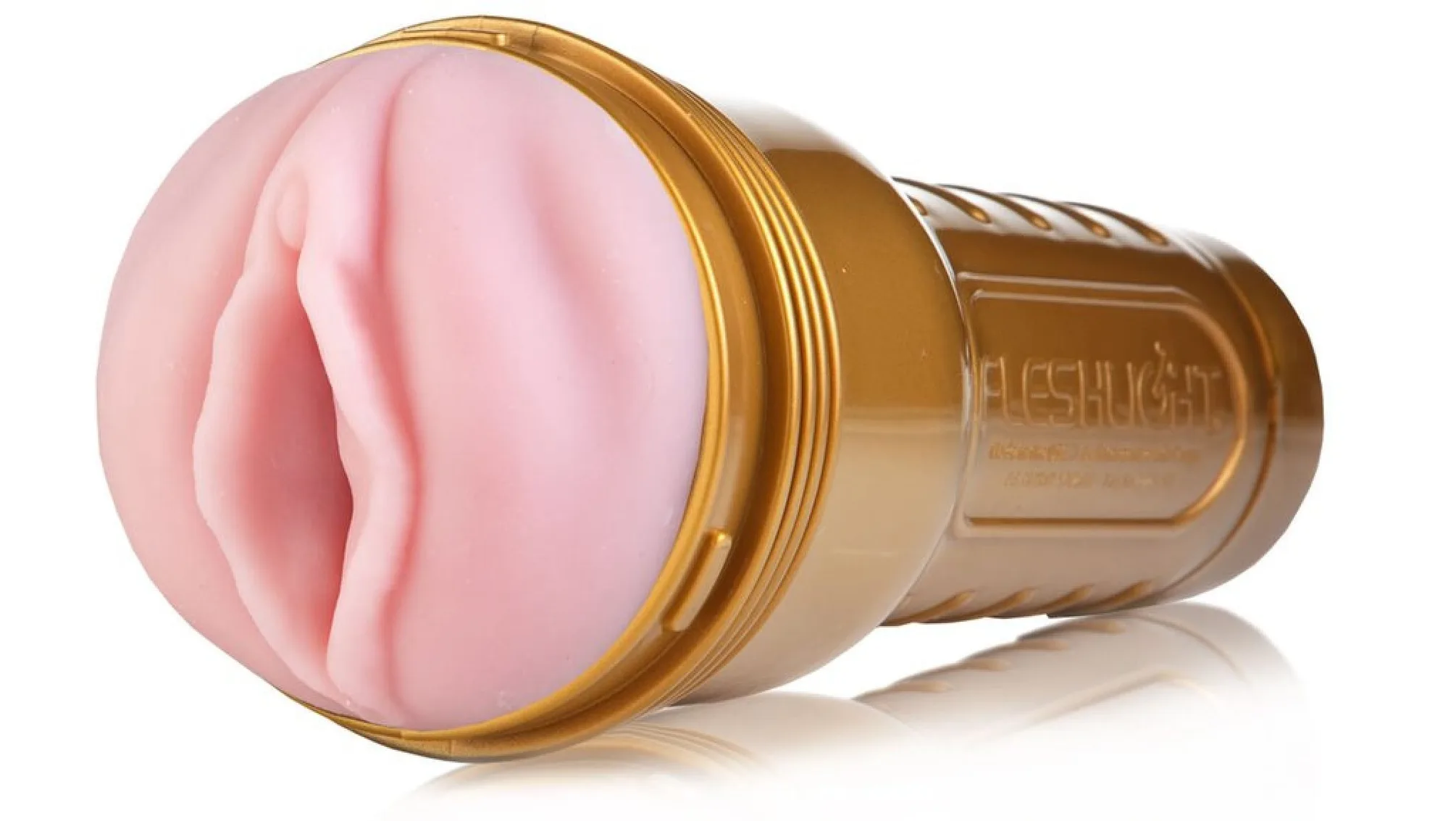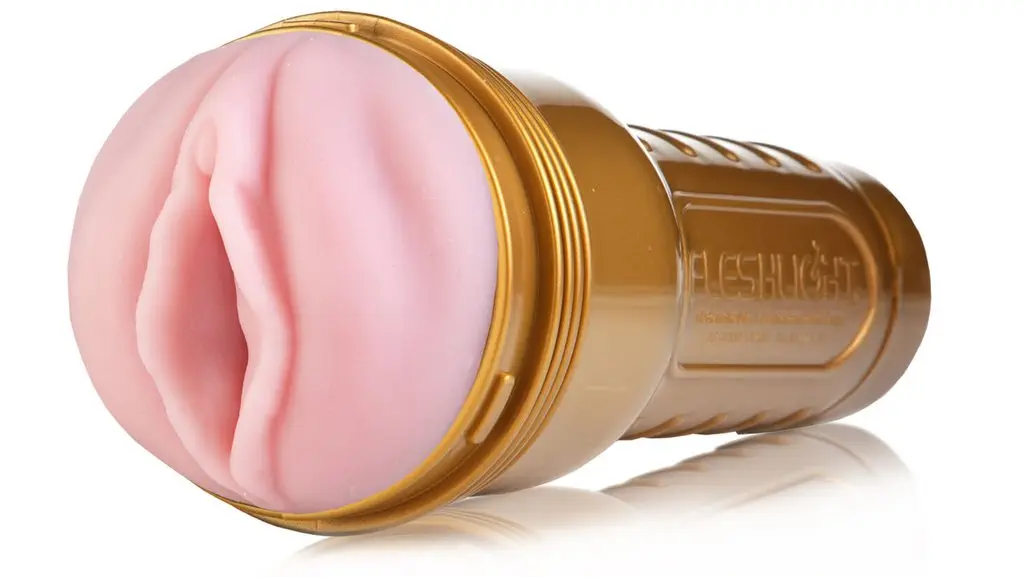 First Impressions
When you order the Fleshlight STU you get a special edition golden case with the sleeve pre-inserted along with a sample of Fleshlight's signature water-based lube. As you can see the sleeve has a small plastic pipe in it to keep it secure during shipping, a nice touch.
Personally, I'm not sure I love the gold case. It's a bit too blingy for me. I have seen some reports that if you contact customer service after your order, you can get the case color switched to the standard black if that's your preference.
The texture of the Fleshlight STU is consistent throughout- it's full of marble-sized "speed bumps". They are intense.
This is in combination with the fact that they made the STU tight, likely tighter than any vagina you'll ever come across. I can see why they marketed it the way they did, with a combo like that it really is hard to last long in this. But I have to say, however short the ride may be it is a fantastic one.
For those worried about size, it has a full 8 inches of insertable length. Unless you're packing major heat below the belt, that should be more than enough for the vast majority of guys.
Something else that I loved about this toy (and Fleshlights in general) is the range of suction. At the end of the Fleshlight case is an adjustable cap. Depending on your preference, you can screw it tightly for more suction and loosen or remove it for less.
I was honestly surprised by just how much suction it was capable of- with the lid fully screwed on it took way more effort than I expected to pull my dick out when thrusting.
It's a pretty ingenious feature. With different levels of suction, you can get a lot of different sensations out of just one sleeve, giving you more bang for your buck.
There's no getting around the fact that this is a pretty large and indiscreet toy. Coming in at just under 10 inches total length, you'd better make sure you have a good space to store it in if you don't want people noticing it.
The Fleshlight STU's eye-catching gold case also doesn't do it any favors in that regard.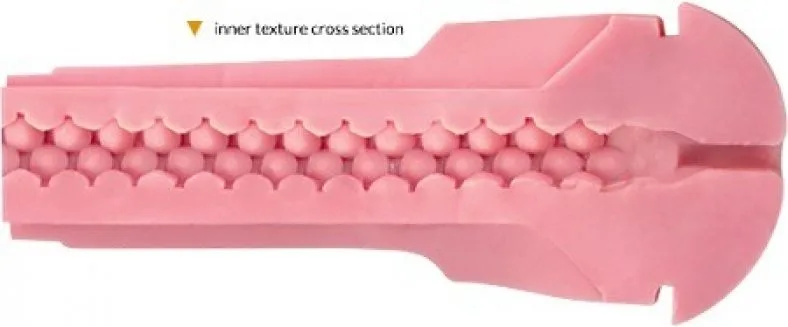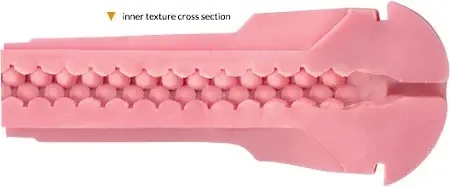 Fleshlight STU In Use
After looking the Fleshlight STU over, you'd better believe I was more than ready to slip myself in and see how it lives up to its reputation for intensity.
Once lubed up the material was extremely lifelike and soft to the touch, more so than other types of pocket pussies I've tried in the past. I could see right away why the Fleshlight people are so proud of their patented SuperSkin material, it really did give a soft gliding feeling that mimics the real thing very well (although less wet and with more friction).
I couldn't help myself and just went at it, and wound up cumming in under two minutes… oops.
Once I slid into it, it was hard not to bust a nut within a few thrusts. First off, it is tight. Definitely tighter than the average vagina. The texture starts as soon as you get past the orifice, and those stimulating marbles are no joke. I found myself gasping involuntarily as I thrust into it the first time, not expecting it to feel as good as it did. I couldn't help myself and just went at it, and wound up cumming in under two minutes… oops.
After getting myself back together and trying it out a few more times, I started to experiment with various levels of suction.
What I liked is that when the suction levels are high (cap screwed more tightly) there really isn't much noise. It absolutely gets plus points on that count, as my biggest problem when I reviewed the Fleshlight Quickshot Vantage was that it was very noisy and indiscreet.
As you unscrew the cap more, it does get noisier though. I would say that the sounds levels are such that as long as you used it behind a closed door and with a decent amount of suction, nobody would know.
Although the adjustable suction cap is great, it does have one downside. If you have it unscrewed even a little bit lube will eventually leak out during use. This can make the case a bit more slippery than anticipated, although luckily it is textured well for grip.
However, if you're looking to prop your Fleshlight STU between some pillows and fuck it, you might want to wrap it in a towel first to make sure you avoid a big cleanup after your fun.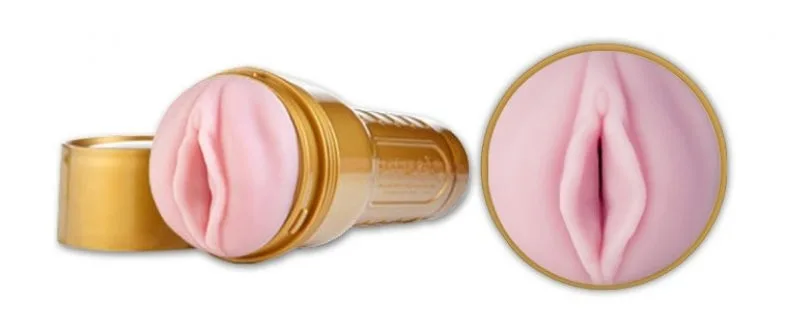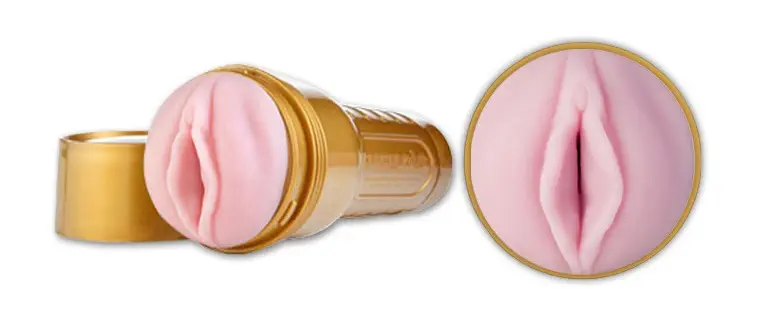 Cleanup/Maintenance
Lastly, cleanup is also a bit of a hassle. After using a Fleshlight, it's important that you rinse it fully to make sure the inside is fully cleaned out.
Do not use soap, as this will damage your sleeve. For deeper cleaning, Fleshlight sells a proprietary Fleshwash antibacterial cleanser, or alternatively you can use a bit of isopropyl alcohol.
You don't have to deep clean it every time you use it, just every few weeks or so. The important and time-consuming part of the process is letting your sleeve fully dry out.
This can take as long as a day, so you have to leave it somewhere well ventilated to sit out and dry. If you don't allow it to dry fully and just put it away, your Fleshlight STU is susceptible to mold and/or bacterial growth.
Fleshlight also recommends using their Renewing Powder or alternately cornstarch every once in a while to keep the toy feeling fresh. I use it mostly when I want to put the sleeve away for a few weeks or so, as the powder keeps the material soft and non-tacky.
Verdict
I'm not going to pass any judgment on whether this toy will make you last longer (I think you could probably "train" yourself with most fleshlight sleeves).
However, I am comfortable commenting on its qualities as a general masturbator, and in that regard, I thought it was phenomenal.
It was hard to last more than a few minutes at first because it felt so good, and I found myself reaching for the toy multiple times a day when I first got it. While it's not a vagina, it holds its own and the quality of the material really makes this one a winner in my book.
I give it a 9/10, with the only downsides being that it's a bit big, a bit messy, and a bit of a hassle to clean. With that said, the quality of the material and sensations it provides made this a very worthwhile purchase to me and greatly overshadowed any of the downsides.