Usually, when you think about sex toys, some of the things that probably pop into your mind are dildos, butt plugs, and vibrators, among other things. Sex pillows, on the other hand, might not even cross your mind, yet they are starting to become quite ubiquitous, with several sex toy brands releasing their own version.
One such brand is Dame, which has released Pillo, a cozy sex pillow that can easily pass for an ordinary pillow. Here is an honest and detailed review of Pillo to help you determine if it is worth your dime.
>> Click here to learn more about the Dame Pillo or order it now <<
What is it?
Pillo by Dame is a uniquely designed pillow that is meant to provide support to your body as you have sex. It works by helping you stay in positions that may have otherwise been uncomfortable, as well as modify the angle and depth of penetrations.
The Pillo is comfortable but still firm, allowing you to elevate familiar positions as well as experiment with new ones. It comprises of three main parts- outer liner, the inner liner, and a high-density foam insert.
The shape of the Pillo is sloped while its edges are rounded. Pillo promises to make a variety of positions even more enjoyable by deepening the penetration angle as well as lift the body to allow for better access.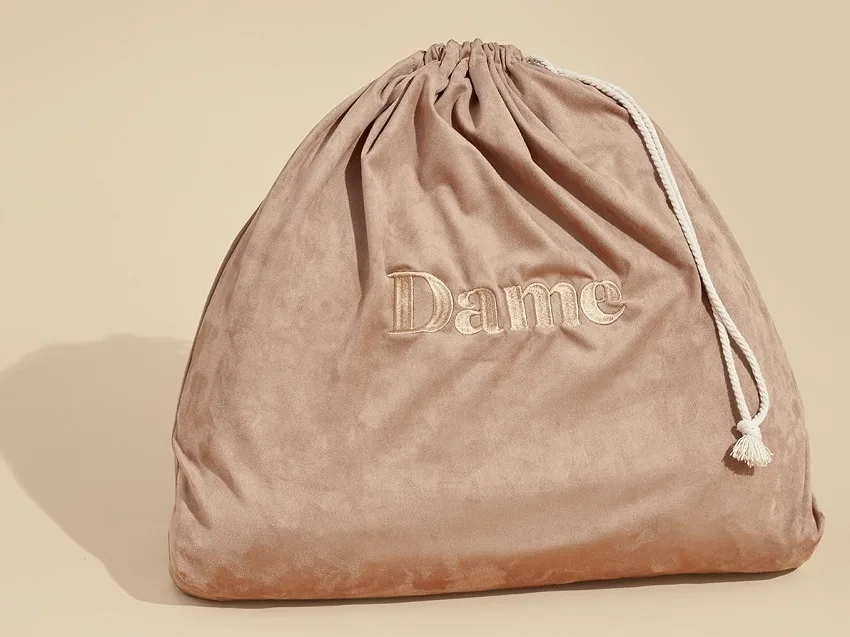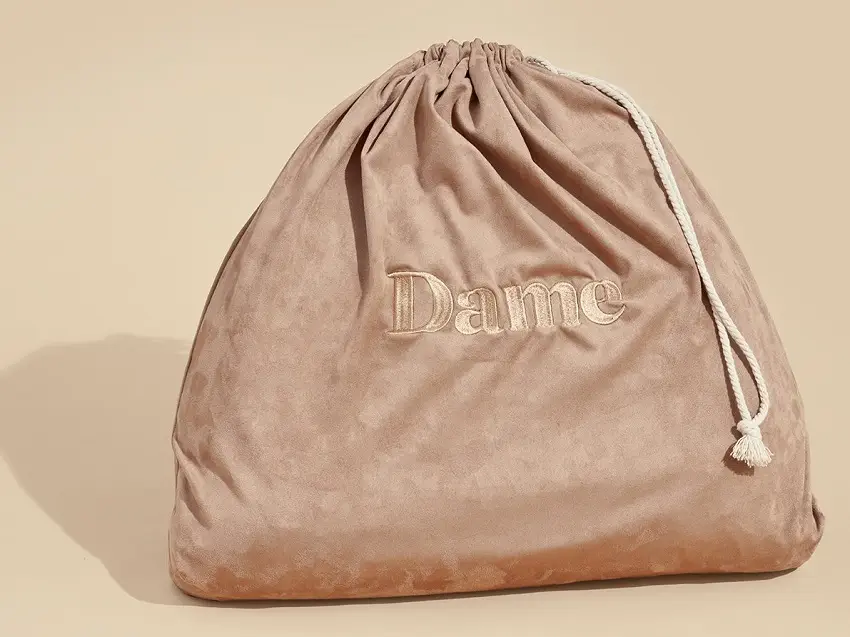 Key features
Removable, washable covers
Pillo has an inner and outer cover which you can remove and toss in the machine when you want to wash them.
Added side handles
The Dame Pillo material incorporates soft side handles that are not too obvious. As a result, it blends into your bedroom during the day and consequently allows for discreet storage when it is not in use
Rounded edges
The edges of the Dame Pillow are rounded, so you don't have to worry about sharp angles poking into you and ruining the mood.
Soft material
The outer shell of the Pillo is cotton blend which is very comfortable to lie or sit on as you use it. The foam insert makes the Dame Pillo a fantastic pillow as well, allowing you to sit on it, lean on it, and even nap on it.
Sloped and firm shape
Pillo is soft but still structurally firm, allowing you to use it to elevate familiar positions to exciting heights.
What's in the box?
Apart from the Dame Pillo itself, you will also discover a microsuede storage bag in the box when you open the box.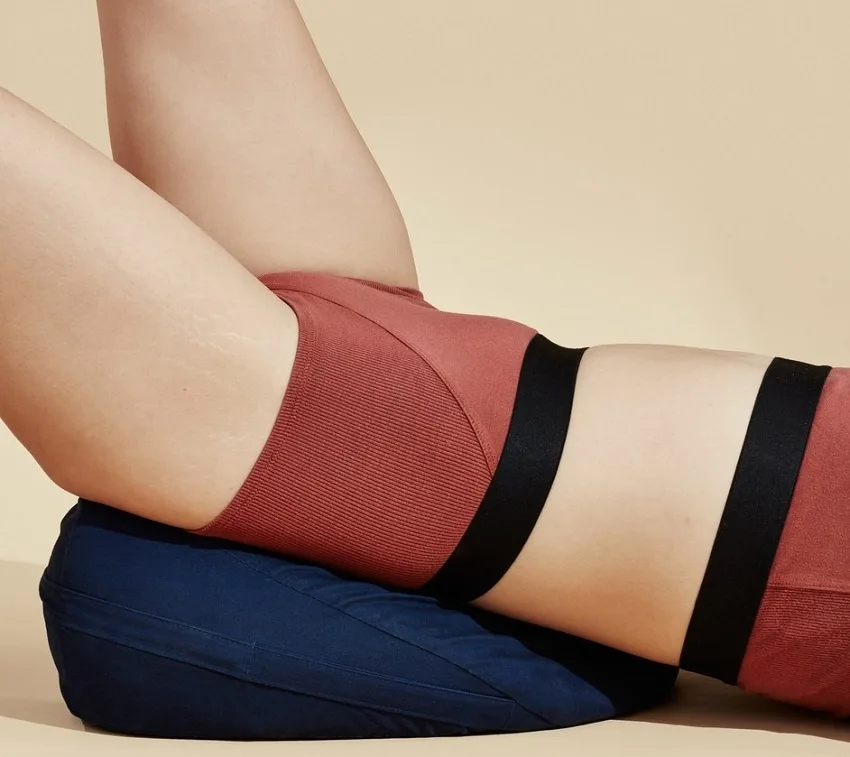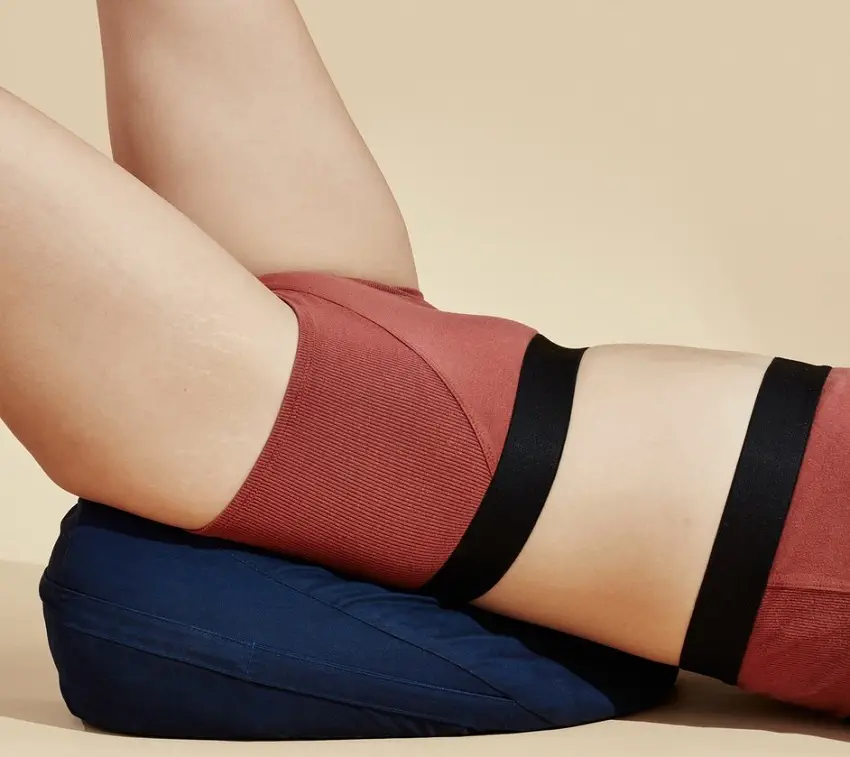 How it works
Dame Pillo can be used to enhance a variety of sexual positions:
Oral sex
For oral sex, if your partner is female, she may need to lift her pelvis so as to allow you to have better access. This is also true for blowjobs, and in both cases, a sore neck is almost always guaranteed. Pillo allows for a better lift, preventing you from getting a stiff neck.
Deeper penetration
During sex, you may find that you often tend to hit your partner's walls a little bit too hard in the heat of the moment. The sloped shape of the Pillo positions your partner more strategically and allows for deeper penetrations without hurting them.
Elevated hips
For those positions that are hard to hold, you can support your hips using the Dame Pillo. This is great for any position that requires a lot of stamina to successfully achieve.
Hitting the G-spot/P-spot
In many cases, stimulating your partner's G-spot/P-spot takes a lot of effort and techniques. Using the Dame Pillo, you can achieve this more easily thanks to the wedge angle.
Once you are done using the Pillo, toss the inner liner and outer cover in the washing machine. Avoid washing the foam insert and only spot clean with a damp cloth when it is necessary.
When you first get the Pillo, you may notice a funky smell. This is due to the foam production process which involves using gas to expand the material. For foam that is brand new, the gas is yet to dissipate, hence the smell. Try removing the outer and inner cover of Pillo and let the foam sit on its own for a day, careful to keep it away from direct sunlight.
How it feels
To prove the functionality of Dame Pillo, I tried it out with my partner. The material was soft and felt great on bare-skin without being too slippery. We experimented with a variety of positions to see what worked best. From our experience, the classical positions that allowed for more angled and deep penetrations were the missionary and lazy doggy. My boyfriend also performed oral sex on me while I was on the Dame Pillo, and I didn't have the soreness in my neck that I had become accustomed to afterwards. We tried putting the Pillo under legs, butt, the head, and the sensations from the variations felt entirely new almost every time.
Pros
Dame Pillo has sturdy construction that doesn't give in even when there is extra weight applied.
Dame Pillo features two covers that are removable and washable in the machine
The cover material of the Pillo feels lush when it is against bare skin and allows for grip regardless of the surface it is used on.
Since it doesn't have sharp edges and the handles are not too obvious, Pillo blends in well with other items of the room, hence it is discrete.
Cons
It only comes in Indigo, which may not be the go-to color for some users.
Dame Pillo would have been even better if it came in a variety of height options to accommodate different statures.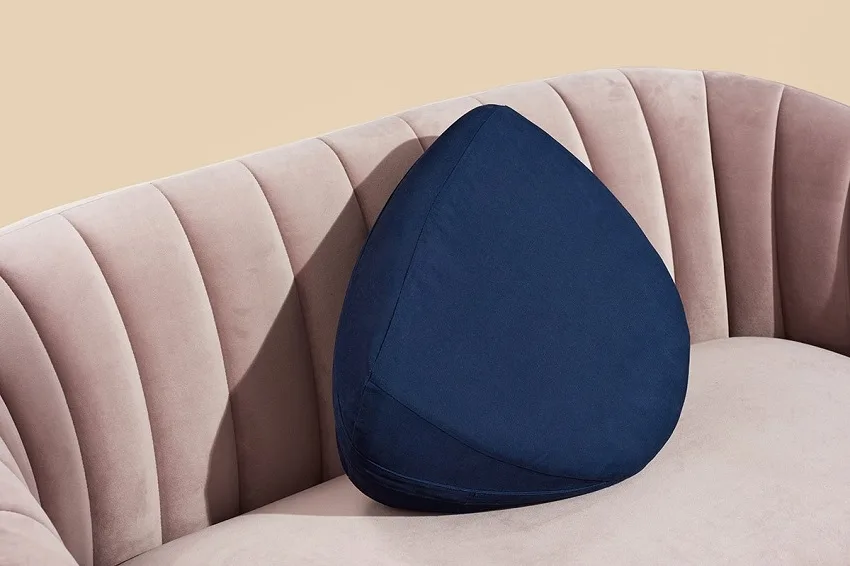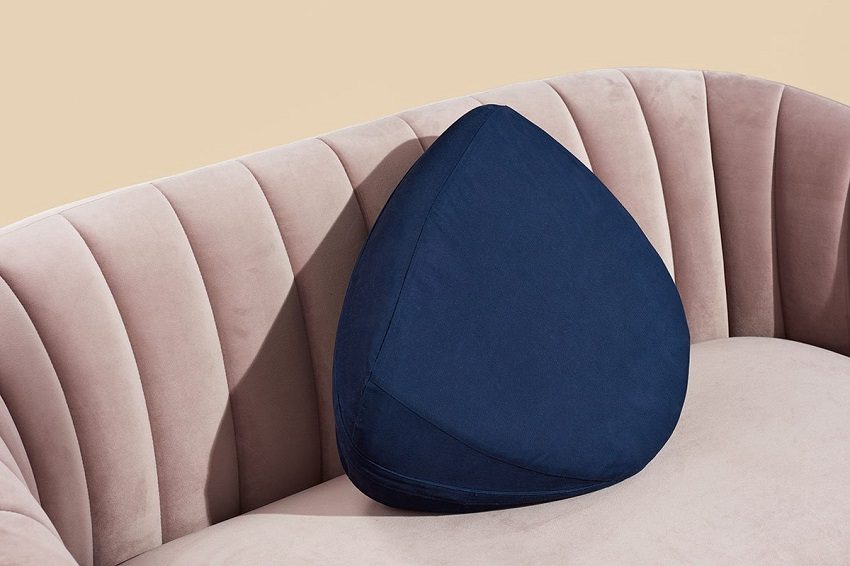 Verdict
Although Dame Pillo is suitable for use for virtually any couple out there, it will make a significant difference in the sex lives of couples:
With significant height differences as well as curves
With mobility issues, injuries, back pain issues, bad knees, and hip and neck issues.
Who are more advanced in age and seeking comfort so as to sustain long sessions in a range of positions.
Who want to mix things up in the bedroom, add spice to a marriage, and experiment with a new variety of sexual positions.
With the right support, both you and your partner can have enjoyable sexual sessions using the Dame Pillo.
>> Click here to learn more about the Dame Pillo or order it now <<