Sushi, Gundam, high-end electronics, superbly-made cars, Pokemon, high-speed rail systems … the list of Japan's world-changing contributions go on and on.
On top of all this, it's the country that brought us the big-eyed, frequently tentacled erotica commonly known as hentai.
Whether it's in the pages of a comic book (manga), an animated tv series or movie (anime), or countless other media, hentai has gone from its native shores to become a global erotic entertainment phenomenon.
And with the advent of the Internet, which we owe a large part to Japan's programming and computer engineering skills, anyone who wants to enjoy the pleasures of video game style, fully interactive hentai can.
The question only remains how to pick the yoi (good) from the not-so-much (the warui). To lend some help to this, we've compiled a list of nine hentai games we think will give you a fantastic introduction to the genre and all its various forms—and possibly more than tickle your sexual yokubō.
That is your desires.
Hentai 101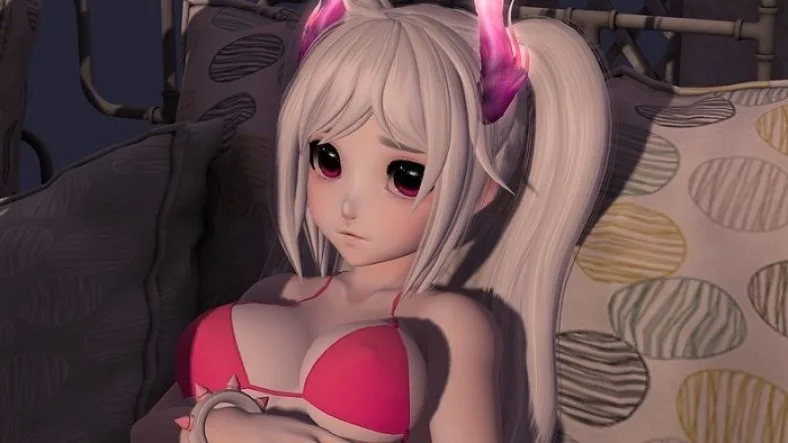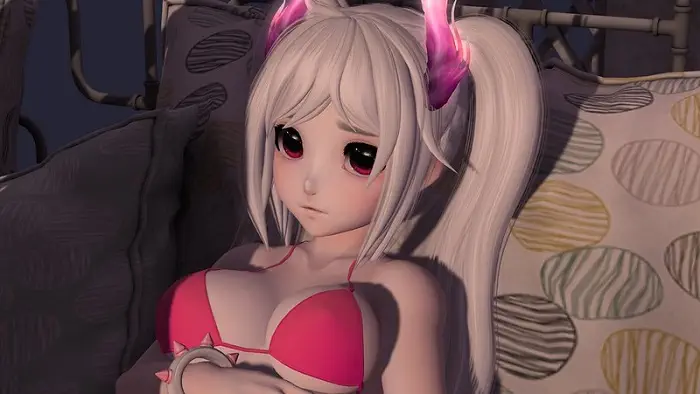 Before we do, let's take a moment to pull the kabuki-ish curtain back a bit to explore the meanings and origins of this uniquely Japanese sexual aesthetic.
Many years ago, hentai referred to something unusual or in a state of change. But Languages change over time, and hentai is no exception.
By the 20th century, it had evolved to where it is now: a way to say this or that is perverse. But not to erotica in general, just when things get really kinky.
Other countries don't use the word so precisely. Rather, hentai has become a kind of catch-all term for anything erotic coming from, or directly inspired by, the Land of the Rising Sun.
Trivia time: do you know why tentacles show up so often in Japanese erotic stuff? The answer is the United States! The story goes when it came time for drafting the Japanese constitution at the end of the second world war, the Americans added in a bunch of anti-obscenity laws.
And what better way to circumvent these restrictions than to replace human (ahem) appendages with tentacles? Anti-smut laws are also why hentai movies, comics, or games have characters with their genitals white-washed out or hidden behind digital mosaics. Though over the years the country has begun to realize how silly those old laws are, thus hentai has gotten far more explicit.
1: Project QT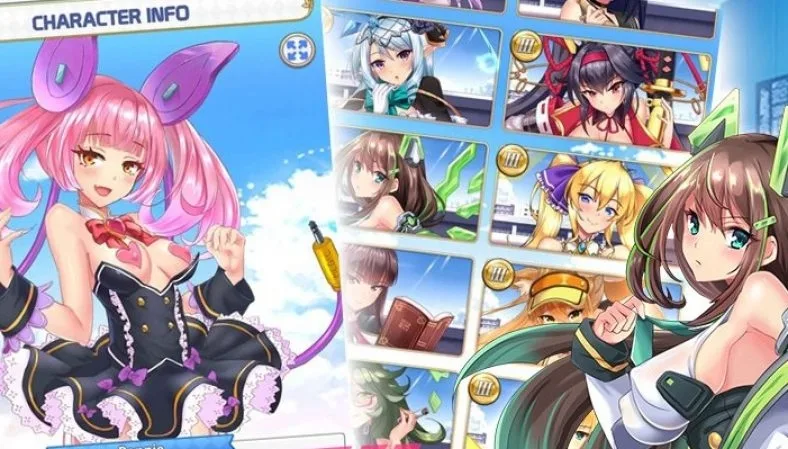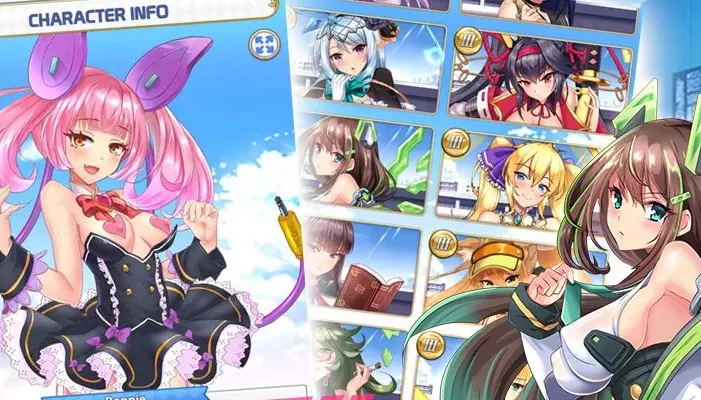 Top of our list of the Best Hentai Sex Games is this one from Nutaku: your one-stop shop for streaming or downloadable erotic games—with a major emphasis on hentai titles.
Project QT is another Japanese import: a hybrid PRG. This stands for Role Playing Game, where gameplay is all about leveling your characters by competing for various tasks .
In Project QT's case, this involves solving puzzles. With winning rewarding you with experience points that can be put towards upgrading your outlandishly sexy hentai girls or unlocking explicit artwork featuring them. In which they really look like they're having a good time (to put it mildly), as Project QT's style is lusciously and exuberantly detailed.
Playable on a PC or Android smartphone, Project QT's mechanics, depth, and fun characters—not to mention the sexy stuff—will keep you entertained and supercharge your libido as few other games can.
Pros:
Great introduction to erotic RPGs
Excellent artwork
Simple yet addictive puzzles
Free to play
Cons:
No animations, only static images
Mechanics may become repetitive
PC/Android only
2: Eros Fantasy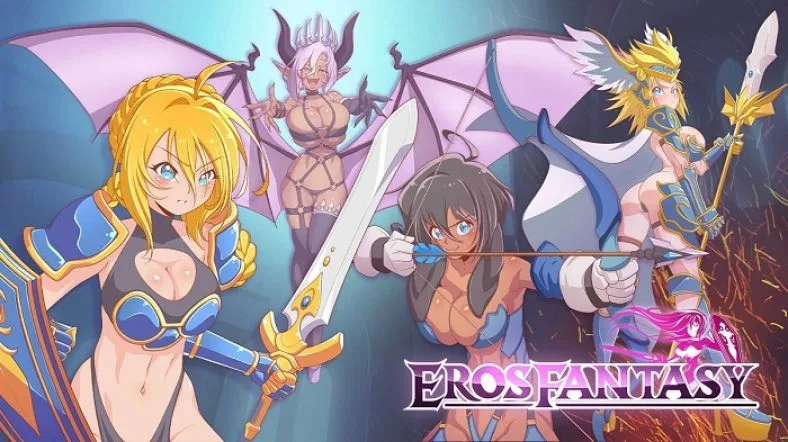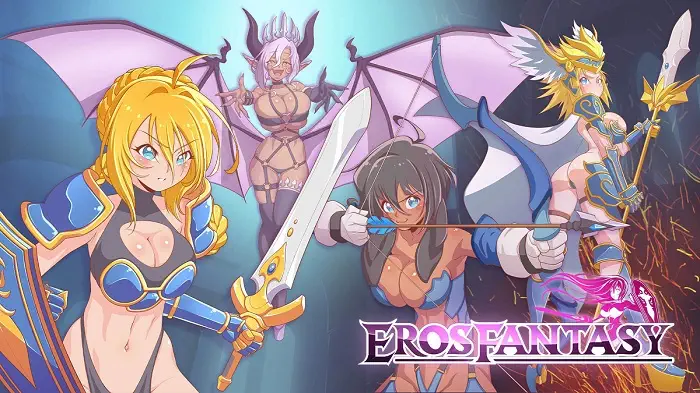 Like your hentai with a sprinkling of fairy dust or with a strong flavor of Dungeons and Dragons? Then have we got the game for you, as Eros Fantasy is all about babes with wings, horns, and other unique characteristics weaving spells, slinging bows, and wielding massive swords—and having sex, can't forget that!
Another Nutaku title, Eros Fantasy RPG game mechanic, replaces puzzles for team-based battles where you pit your carefully selected bevy of beautiful maidens against an opposing Army Of (sexy) Darkness—and if you emerge victoriously (groovy!), you're rewarded with hotter-than-hot explicit images of your valiant warriors celebrating your triumph.
Android and PC exclusive, Eros Fantasy has more than 70 sexual encounters to discover, including a dozen animated ones. In addition to a good variety of different modes, special events, and challenges to keep things extra interesting.
Pros:
Addictive arena and tournament battles
Lovely and provocative art syle
Twelve fully animated erotic scenes
30 different characters to sample
Free to play
Cons:
Battles can be somewhat confusing to novice players
Not a lot of characters or interactions compared to other games
PC/Android only
Start Playing Eros Fantasy Now
3. Horny Arcana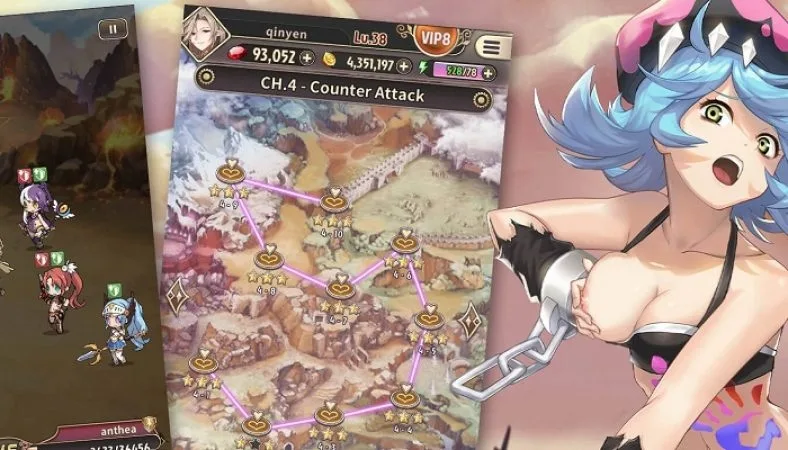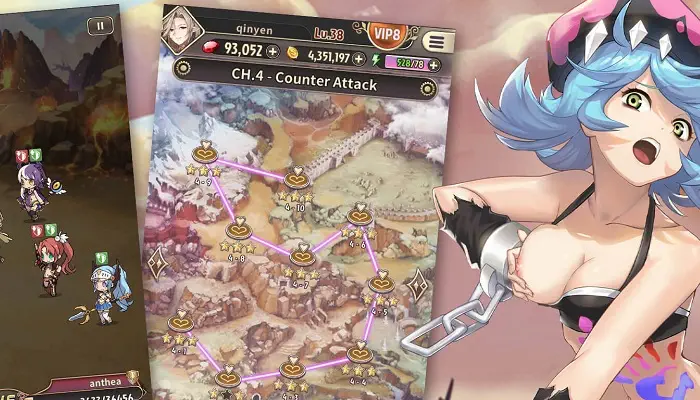 Here's Nutaku with yet another hentai delight. Mixing magic and mecha, as in science fiction, with a smidgen of World Saving, in Horny Arcana, you're a heroic savior fighting the spread of foul corruption threatening to spread across the land.
At your disposal is a cadre of arousingly animated lovelies to pit against yet another Force of Darkness in arena battles. So far, so good, right? But Horny Arcana isn't merely animated as in having an outgoing personality but that many of its sexy ladies bounce, jiggle, and sway in well-executed 2D animations.
Possibly even that, it's also an exceptionally beautiful game backed up by music that's nearly as alluring as the characters. With all this and a surprisingly deep gaming system, Horny Arcana is an excellent example of what makes a genuinely superb hentai game.
Pros:
Entrancing 2D animations
Fun gameplay
Great music
Explicit content
Free to play
Cons:
Only 2D, not fully animated
Might be too varied for those looking into science fiction or fantasy games
PC/Android only
4. SF Girls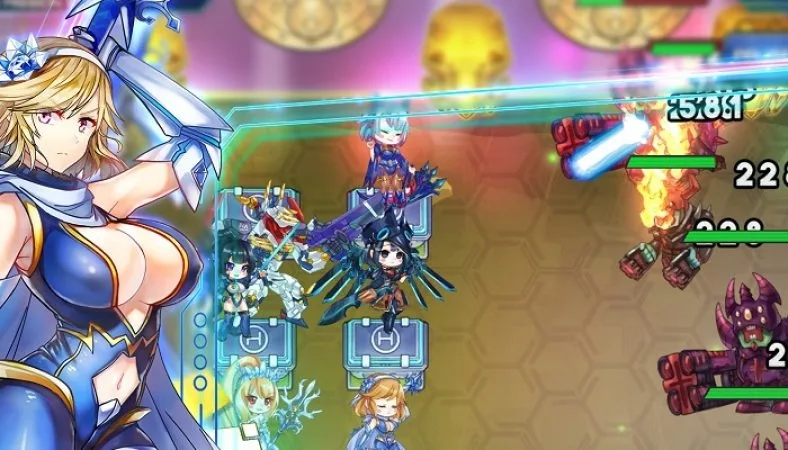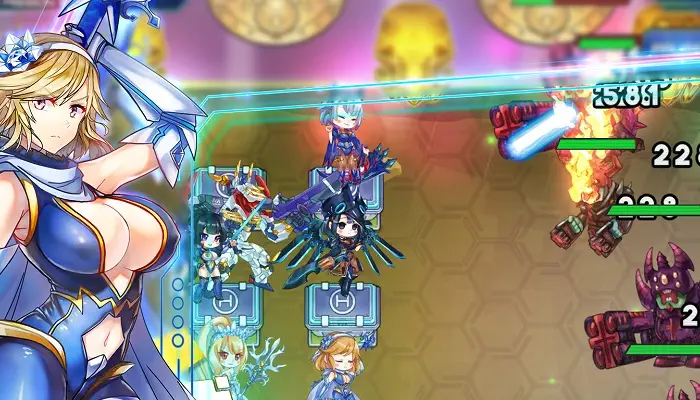 Why not stick with what works, right? And for our list, in our number four spot is one more Nutaku title.
SF Girls jets you into the far future, where you train, equip, and relish in the big bountiful boobishness of your cadre of special agents before employing them in your fight to restore order to the universe.
And voluptuous these ladies are, making this a must-play for anyone who gets all googly-eyed at gravity-defying chestage. But those aren't the only things SF Girls has in its favor, as you have 30 plus agents to play with, and instead of getting a medal when they beat the baddies, you're treated with entrancing animated, and totally uncensored, cut scenes.
This and if you like your hentai games to be extra-challenging, or more like regular, non-sexy ones, SF Girls has you covered via challenging boss battles to challenge your team as well as talent as a player.
Pros:
Great variety of gameplay mechanics
Exceptional art
Enjoyable 2D animations
A must-play for those into boob physics
Free to play
Cons:
Possibly too much game for those wanting an easy sexual experience
May only appeal to science fiction fans
PC/Android only
5. Hentai Heroes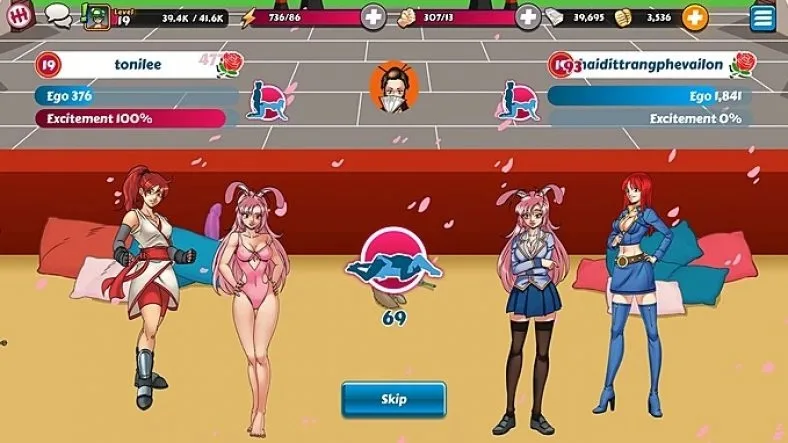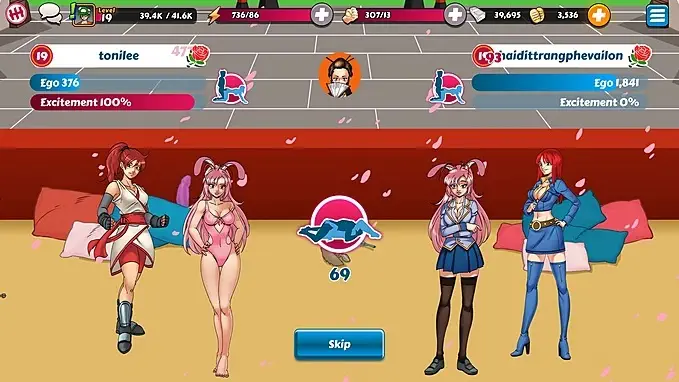 Erogames is another well-respected and popular gaming platform that understands what makes an enjoyable hentai game tick.
And one of their current fan favorites is Hentai Heroes: an uproariously wild, no-holds-barred visual novel-styled experience with attitude, laughs, and wickedly explicit images to spare.
It's also a game that doesn't actually come from Japan, though it's clearly inspired by hentai artstyle would be more than welcome there.
So picture Hentai Heroes as trying to take great hentai and gives it a uniquely Western tweak: the result is a sexier-than-all-get-out title where your mission in life is to rescue its hoard of feverishly amorous characters, add them to your personal harem, and defeat, as the game puts it, "evil macho dudes."
Do this, and you're provided with statically animated scenes of wonderfully wanton depravity. In all fairness, this style means the action often feels a bit like a slide show as opposed to the more fluid 2D animation of some of the other games on our list. This isn't necessarily bad, just different—and in our humble option adds a lot to its overall playfulness.
Refreshingly, Hentai Heroes, along with a lot of Erogames, are playable on PC or Android and (drum roll, please) Apple desktops and smartphones.
Pros:
Very different look and feel
Gets right to the point that this is an explicit game
Remarkably funny and enjoyable to play
It's not difficult to play, so more time to relish in the sex
Playable on PC, Android, Apple computers, and iOS devices
Free to play
Cons:
Perhaps not as visually polished as other games
Not fully animated
Hentai-inspired but not a real—from Japan—game
Not great for anyone wanting a more challenging experience
Start Playing Hentai Heroes Now
6. Hentai Clicker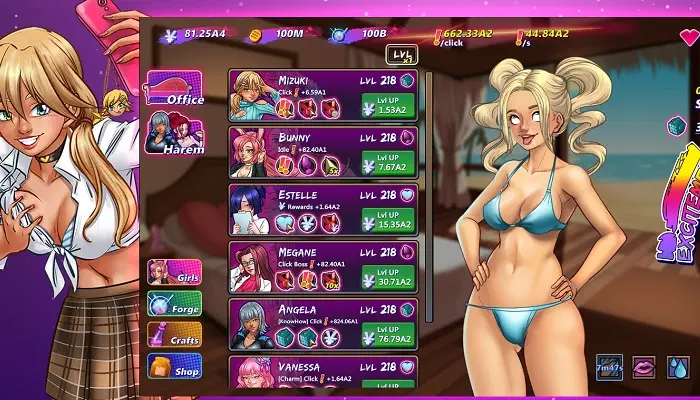 Its own thing, meaning it's not on Nutaku, Erogames, or other hentai game platforms but is available on its own, dedicated site; Hentai Clicker is unique in other ways as well.
First off, how it works is right there in the title: after loading it up on your PC or Macintosh browser of choice, use your mouse to click, click, and click some more on the scandalous ladies you see: each click progressively stripping away their clothes then arousing them until they explosively orgasm—and as you do so you also collect points to level up your characters and unlock bonus features.
For a free streaming game, Hentai Clicker has a pleasantly alluring aesthetic. Obviously, those behind it are deep down fans of explicit Japanese media and have managed to nicely capture all of its sexual allure.
We're especially fond of how Hentai Clicker employs limited, 2D animation—even when the characters are standing still, they have a pleasant liveliness to them and respond well to your mouse and clicks.
Plus, if you don't want to wait around or spend time plowing through puzzles or area battles, you'll be glad to learn Hentai Clicker doesn't mess around in getting you to the explicit stuff-so there's little or no foreplay or unnecessary tasks to separate you, the player, from the sex in this game!
Pros:
Fun and entertaining illustrations
Nicely animated
Gets immediately to the sex
All kinds of characters and explicit activities to enjoy
Free to play
Cons:
Only inspired by hentai
Takes a long time to load and performs sluggishly
No music or full animations
Overly simple gameplay and story
Start Playing Hentai Clicker Now
7. Comix Harem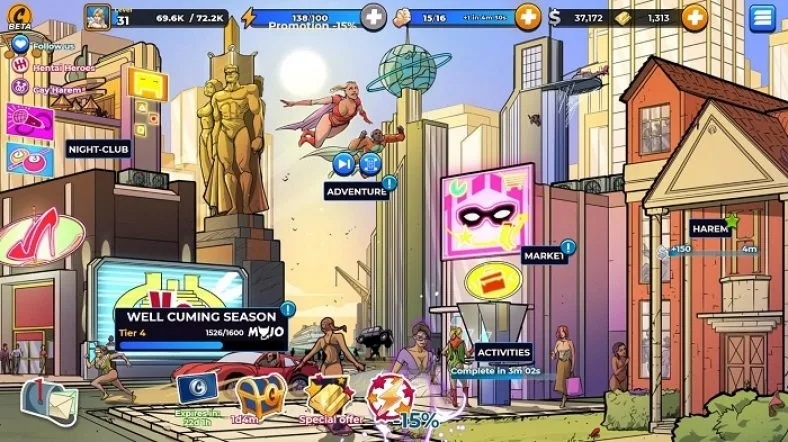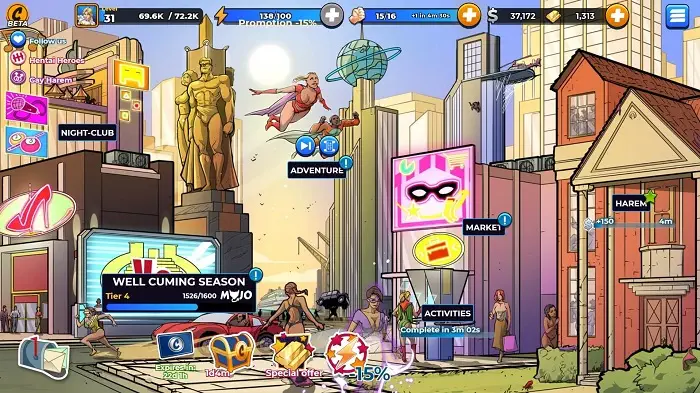 Back we go to Nutaku for another game with its artistic roots in hentai's fertile and immensely erotic soil.
Okay, no more weird metaphors—we promise. Just as we also swear, Comix Harem puts the super-sexy in superheroes as a game that takes the fetishistic-spandex allure of your favorite box office blockbuster and, faster than a speeding bullet, strips the genre down to every sort of bare essential.
But with Comix Harem, under the cape or cowls aren't mild-manner reporters or playboy billionaires but a Justice League of provocatively erotic ladies who'll do anything to put a smile on your face.
After that is, you level up your choices in the fine art of lovemaking by flirting with them, bringing them gifts, or whatever else they happen to want.
Kudos to Comix Harem for having a blast of a time messing around with superhero tropes, relishing in and developing a uniquely entrancing hentai look and feel, and respecting the importance of physical diversity when it comes to character design.
Better yet, the way Comix Harem used comic panels, frequently looking like they came straight out of your favorite Marvel or DC title, combined them with limited animation, gives the game its own special look and feel.
Pros:
An entertaining take on hentai and superheroes
Writing and game structure is a delight
Art is diverse and erotically attractive
Simple mechanics make it easy to get to the sexual bits
Free to play
Cons:
Hentai inspired Western art style
Not particularly deep experience
Limited animation
Exclusively available as an Android app
8. Boobs In The City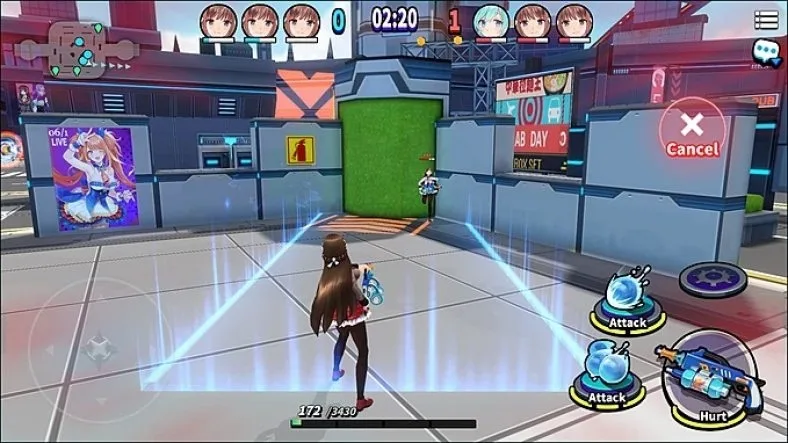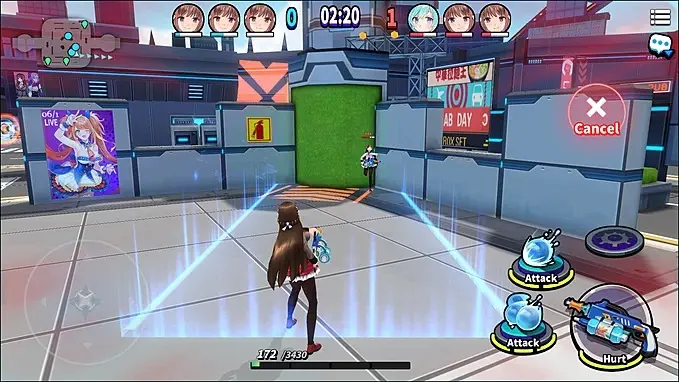 Not every erotic Japanese game involves solving puzzles, collecting gems, choosing this or that dialogue path, or winning free-for-all battles for the fate of the galaxy.
And a great example of how crazy hentai can get is Boobs In The City from erogames. Strap on your water gun, pardner, 'cause this here title is all about how good you are with a pistol.
Water pistol that is: as Boobs In The City has you running and gunning around squirting giggling girls to win prizes, then using what you won to get on the good sides of as many of the wet ladies as you can.
Frantic yet fun, unabashedly silly, insanely well-drawn, phenomenally animated, and gloriously detailed, Boobs In The City will have you laughing like a crazy person as you madly dash after yet another playmate to add to your ever-growing stable of lovelies: squirting wildly at each and everyone as game's far-too-catchy music plants itself deeply into your subconscious.
Or, if you want, you can ask others to join the fun as Boobs In The City is a multiplayer title—making an already bonkers hentai game that much more of a fantastically and erotically entertaining experience.
The sexual rewards you can win are equally wet and wild, the lusciously animated scenes with the members of your harem being some of the best we've ever seen, and landing with Boobs In The City right up there with the finest and hottest sex games on our list.
Pros:
Energetic gameplay is never dull
Plays extremely well
Excellent detailed and alluring artwork
Multiplayer mode
A totally different play experience
Playable as an Android app or on a PC or Apple computer
Cons:
Not exactly a relaxing game
Limited number of characters
May tax older computers
Start Playing Boobs In The City Now
9. Craving Quest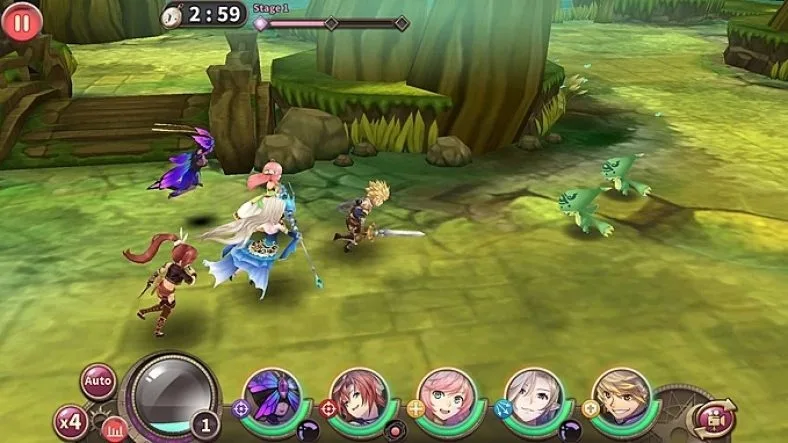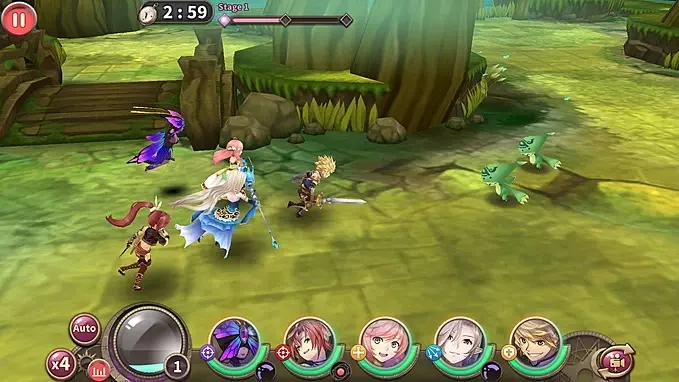 For our last hentai game, here's a title from erogames that's so Japanese it might as well come with a complimentary kimono or dab of wasabi.
Because Craving Quest is not only from one of that country's developers, but it does a fantastic job encapsulating everything that makes hentai the worldwide phenomena we know and love.
Impressive and ultra-fine detailed artwork? Check! Using the same to depict insanely hot sexual activities? You betcha! Set in a bizarre yet alluring mythical land? For sure! Gameplay that pulls you in as much as the explicit images can? Hai!
Comprised of seven chapters, Craving Quest is an RPG that makes you work for its erotic rewards, instead of other titles where the gameplay seems like an afterthought—if it exists at all.
Not here, though: as you'll need to pay a lot of attention to its mechanics, how to assemble an effective team, learning ways to balance all of their various attributes, carefully plotting out the best strategy, and—if your mission happens to go south—thinking on your feet.
But should you come out the other side with your banners flying high, you'll see why all this was worth it as you're lavished with animated, fully voiced, and musically accompanied erotic experiences.
Hammering home Craving Quest isn't for the faint of heart to go through the entire game and unlock all the characters, outfits, and other hidden delights, can easily take more than (are you ready?) three months or 200 hours—whatever one comes first.
Crazy? Maybe, though Craving Quest is top-tier when it comes to sexy content, time like that will probably make a lot of you shake your heads and say fuggedaboutit.
But we wish you'd at least try it, as it's free, after all. More than that, it's an entertaining demonstration of how massively different hentai games can be from one another.
Pros:
A gamer's game requiring a serious investment to experience fully
Wonderfully rendered and fantastically erotic
Deep and complex mechanics
Makes you work for its sexy bits
Playable on Android phones and PC and Mac browsers,
Music and dialogue provided
Free to play
Cons:
Not recommend for anyone seeking immediate gratification
Mechanics can be somewhat daunting
➡️ Play Craving Quest for Free
The verdict
Just like no one has the right to say one country is better or worse than any other, despite all the amazing things Japan has gifted us, we have to acknowledge the country is not without its flaws.
What can be said is Japan has a unique knack for taking something and making it distinctly their own. It's as if they're able to look into the heart of something and tease out what about it speaks to them culturally and expand on it until the result feels like a glimpse into the future after a magical finger was glued to a societal fast forward button.
Hentai is very much like that in how Japanese artists have energetically adopted film, comics, and virtual reality, and other ultra-modern technologies to create wholly unique adult entertainment experiences—like video games.
Anyway, what we're trying to say is hentai is—even restricting it to games and the like—a huge genre-spanning all kinds of media and subgenre after subgenre: so if you're new to it and haven't found what you're looking for, don't give up as, no whatever your sexual interests, there's bound to be lone out there with your name on it.
With hentai games, a great technique to make your searching easier is to learn a few basics. For instance, if you want a purely Japanese experience, be prepared to have to go through a few hoops: linguistic as well as computational, since the game probably won't be in English, and because they can sometimes be ridiculously complicated—making playing them all but impossible for anyone except for a native speaker.
Another tip is that you'll have more and a few misses before you get your ultimately ideal hit. But this is also where the fun lies, with fun and arousing discoveries waiting for your to discover during your search.
For straight from Japan titles, think about checking out sites like AliExpress or J-list, which along with explicit games, additionally sell hentai toys, body pillows, manga, sexual devices, and many more kinky goodies.
Otherwise, we encourage visiting platforms such as Nutaku and Erogames, where you'll find translated games and hentai-inspired equally entertaining ones from Western developers.
And for a closing thought, here's a Japanese take on your voyages into the erotically phantasmagorical floating world of hentai: Mono wa tameshi, which translates to finding the pleasure in looking at something new or taking a shot at the unexpected.