Just a few short years ago, if you were longing for a way to enjoy a mix of adult content with video games, your choices were, to put it mildly, scant.
Now, though, the Internet is chocked full of every sort and style of explicit entertainment, including those that can engage you sexually and intellectually.
And one of the biggest of these is Nutaku: where gaming and sex are often further combined with a distinctively Japanese aesthetic.
But are their offerings, and the site and services, any good? Glad you asked because that's what we're going to be exploring in this review: weighing the good, the bad, what kinds of games are available, and for what sexual interests—and then rounding things up with our opinion Nutaku is worth checking out.
>> Sign up for FREE at Nutaku and Get 100 FREE GOLD! <<
What is Nutaku?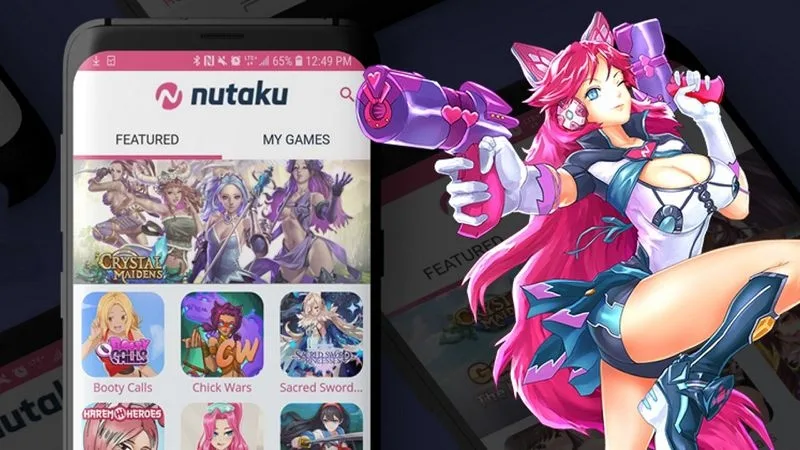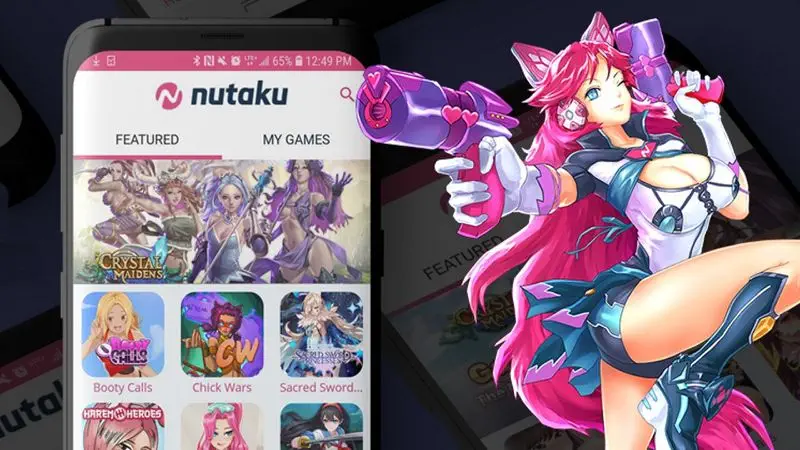 One thing that's immediately obvious about Nutaku is its abundance of content. If anything, the landing page kind of overdoes it: bombarding visitors with row after row of enticing cartoonish thumbnails broken down into categories like "Top Ranking Free Nutaku Hentai Games" and "Top Ranking Mobile Porn Games."
There's also a column promoting special game events, where players have the opportunity to receive special rewards and bonuses for playing—which makes it really feel like Nutaku cares about its players, as well as helping make the site feel active and ongoing.
Though Nutaku advertises itself as a hentai game site, graphically, its titles kind of run the gamut regarding their artistic stylings. If you're unfamiliar with that word for some reason, hentai has become a kind of catch-all term for adult animation inspired by Japanese animation, aka anime.
But as they say, variety is the spice of life, so it's far from a negative that a high percentage of Nutaku's games lean more towards Western art than a Japanese one. But it does have enough that were either inspired by—or are possibly a direct port from—Japanese titles to please anyone with a hentai fetish.
And if you're concerned the games might not be explicit enough, then don't be: as no matter their mechanics or visual styles, each has a respectable degree of explicit content. Though, be warned that it's common for Japanese-made games to hide genitalia behind a mosaic blur. Sucks, we know, but if you are into hentai, then this kind of thing won't be much of a surprise.
How much and the way it's presented does vary widely, though. Some offer fully animated sequences, including voice work, while others are limited to static images. However, their descriptions will give a pretty good idea of what to expect; mostly, it's a matter of trying this or that game to see for yourself.
And don't worry there as well, as Nutaku's browser-based games are free-to-play—so you can sample to your heart, or libido's, content.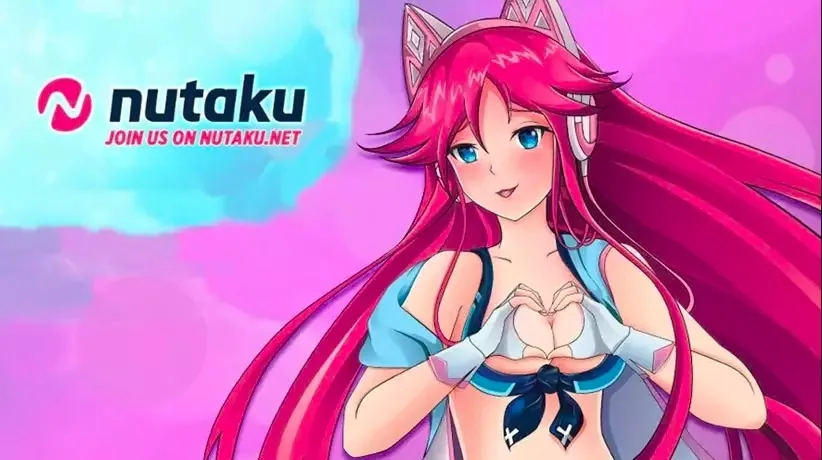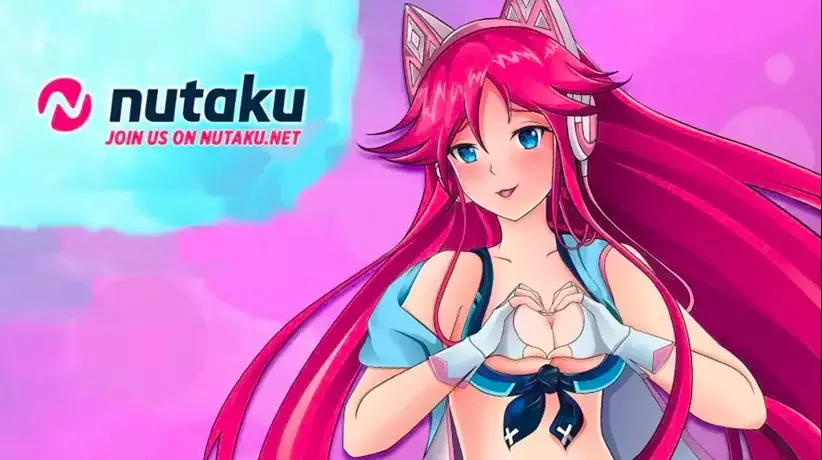 Be warned, though, as if you want to move things along faster for these titles, you'll need to exchange your real-world dollars for Nutaku's "gold" currency. Don't necessarily blame Nutaku for this, as it's a standard device for Internet gaming—sexual or otherwise.
Other titles will cost you real money, though rarely more than a few bucks. So trying those out, while they will cost you a bit, they'll hardly crush your wallet.
If you're into VR, the price point jumps up considerably, but in all fairness, if you can afford an Oculus Rift or an HTC Vive rig and suitable computer, then paying double-digits for a sex game shouldn't cause you any real financial hardship.
What Makes Nutaku Such a Unique Platform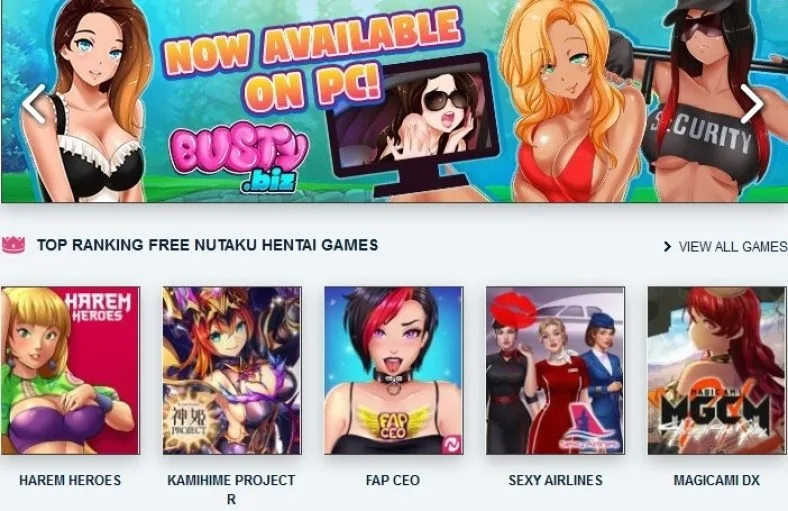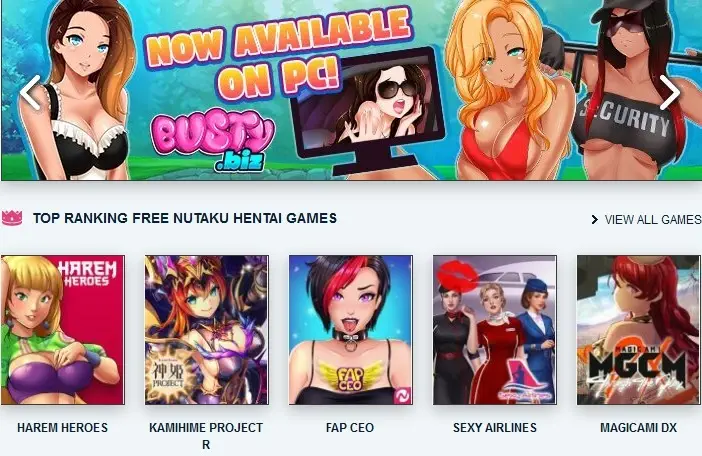 Nutaku's central selling point is right, along with having so many games available is how they play. Without going into too much detail, as our space is limited, if you like a certain kind of video game-like dating sims, tower defense, card battles, RPGs (Role-Playing Games), you'll find it here.
Right behind its variety of game mechanics, Nutaku has been rightfully and enthusiastically praised for its special section dedicated to LGBTQIA interests, which is broken down further into gay, lesbian, and transgender categories. Bravo, we say: bravo!
And if you like a certain kind of sex, then they have you covered as well, from BDSM and other flavors of kink to fantasy-sex with mythological creatures and gender play.
For those that like games that take their time instead of rushing to the sex-bits, there are romance/dating titles where carefully and steadily wooing a character is the name-of-the-game.
Software Installation & Setup
Technologically, Nutaku gets yet another star for having games playable on practically every kind of hardware.
On the mobile side, we have one small complaint that they currently only support Android smartphones—so sorry, iPhone users. If you do have an Android phone, installing it is remarkably simple: first, open your computer's browser to the game you want, snap a picture of its QR Code with your phone, and the downloading will start right up.
Nutaku has a free dedicated desktop client that can do all kinds of cool things like play games and keep your library of titles updated, all without the bother of having to do it manually.
Again, this is Windows PC only (drat!). But don't fret, as Nutaku also has an impressive catalog of browser games, which will run nicely on any computer with enough juice for Chrome, Firefox, etc. Better still, most of them are free—but might not measure up in the graphics department when compared to the downloadable ones.
If VR's your thing, as we mentioned above, Nutaku has a few titles that will run on an HTC Vive, Oculus Rift, or likewise high-end rigs. As we also touched on, you'll also need a powerful enough PC to handle these kinds of titles as well.
Pros of Nutaku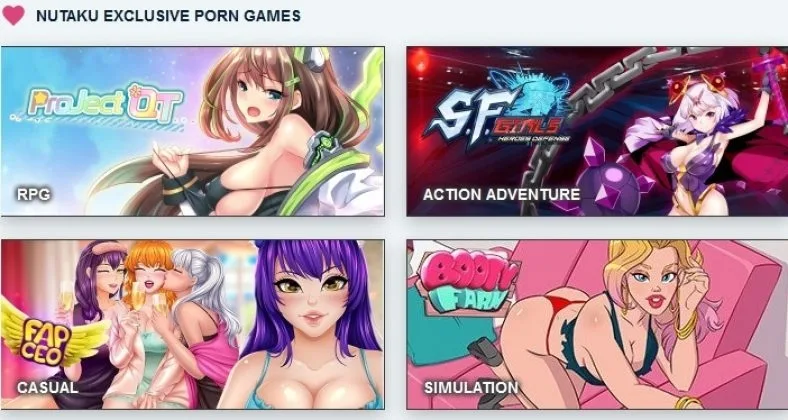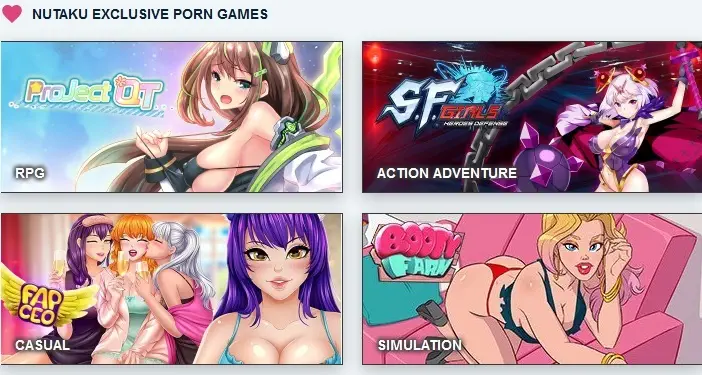 Buckle up, as this is a long list. The top is the impressively large number of games Nutaku offers. So many that no matter your favorite art-style gameplay, sexual activity, or available hardware, you'll find doubtless find something to your liking.
Next, we happy award them serious kudos for featuring gay, lesbian, and transgender titles in a specifically dedicated section. Representation, now more than ever, is important, so seeing Nutaku welcoming everyone, no matter their orientation or sexual interest, warms the cockles of our hearts.
Finally, though, while they still have to make money, it's nice that many of their games are free, or at least pretty affordable, is a hefty addition to their good points column.
We do recommend keeping your eyes open when it comes to turning your real-world dollars into Nutaku gold. Not that the exchange rate is terrible, but if you aren't used to how free-to-play games work, the amount your spending might sneak up on you.
Cons of Nutaku
The biggest negative has to be that, aside from the browser games, Nutaku kind of shafts us Macintosh users. Android only is one thing, considering Apple's notorious anti-sex stance, but please give us our version of their desktop client!
Another complaint is that though Nutaku has arousing games for a wide-spanning spectrum of sexual interests, finding them is a pain-in-the-ass. Seriously, Nutaku, no search bar? Also, the site might be impressive as all heck—what with all the games listed—but it's also far too busy, making it a headache to navigate.
Alas, if you like your female character on the thicc side Nutaku doesn't have a lot to offer in that department. To give them some credit, though, I'm not sure how much of their content is produced or acquired, so they might not have a lot of say in the matter.  Still, some body-type diversity would be nice.
Gameplay and graphics quality is also far too hard to determine from just a trailer or preview images. They do provide a hint of what to expect, but more times than it's not enough. This is less of a problem with the browser-based games—as you can drop in and out of them in a sec—but for the download-specific games, it becomes a pretty serious issue.  Asking for short demos might not be possible but it still would be a big step towards alleviating this frustration.
The verdict
Even after putting these cons into play, we have to give Nutaku a solid four out of five stars as a great way to have plenty of sexy game-time fun.
All in all, our deciding factor between a thumbs up or a thumbs down boils down to Nutaku's variety of game styles, sexual interests, graphics, and explicitness, level of heat, and then that you can play them on an Android phone, a PC, or—useful if you have a Mac—on a browser.
Then there's the gold star we've mentioned before: that whatever, or whoever, you find sexually arousing, then there's probably a game here for you.
Let's say it loud and proud: that everyone, no matter their orientation or gender expression, has the right to sexual pleasure—consensual when it's with another person, of course.
So cheers to Nutaku for making this all-important supportive stance for LGBTQIA representation and support!
>> Sign up for FREE at Nutaku and Get 100 FREE GOLD! <<