The majority of sex toys out there are created with women in mind, but some do cater to men too.
If you are a guy and are looking for a sex toy that can enhance your sexual experiences, the We-Vibe Verge is popular and easy to use.
It can be worn when you are playing by yourself or having fun with a partner.
The simple purpose of the toy is to give you as much pleasure as possible, and the reviews for this product show that there are many happy customers around the world who have tested it for themselves.
Will this review go the same direction? Let's see…
We-Vibe is a trendy sex toy brand, and this particular product is proving to be a big hit just like their others.
Let's delve a little deeper into this product in this We-Vibe Verge review so that you can discover if the toy is right for you.
>> Click here to check the price of the We-Vibe Verge
What is the We-Vibe Verge?
The We-Vibe Verge is basically a cock ring that is meant to be worn around the penis. Makes sense.
It is made from body safe silicone, making it as comfortable as possible when it is in place.
The We-Connect app can be used with the We-Vibe Verge which means yourself or a partner can control the vibrations and really interact with the device on another level.
This is such a high-quality product that is rechargeable, making it much more convenient than some sex toys on the market.
The We-Vibe Verge is also waterproof which is an added advantage.
Perhaps you want to have some fun in the shower with your partner? You can put this on and you are all ready to go.
What isn't there to love about the We-Vibe Verge? Even if you are new to cock rings, this one is a great place to start.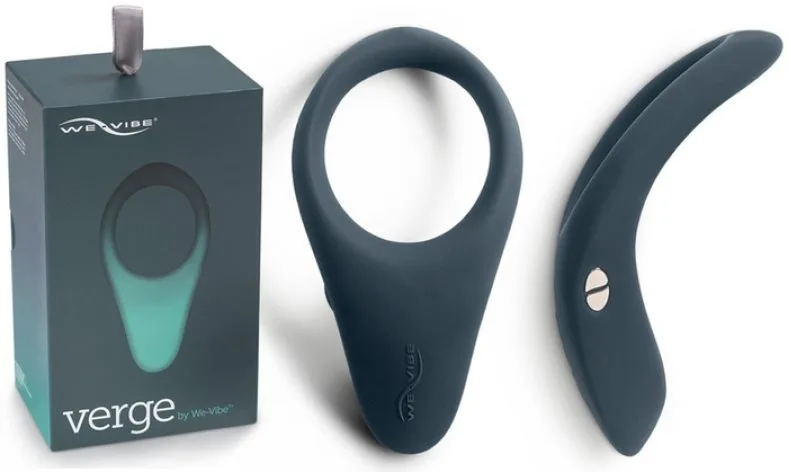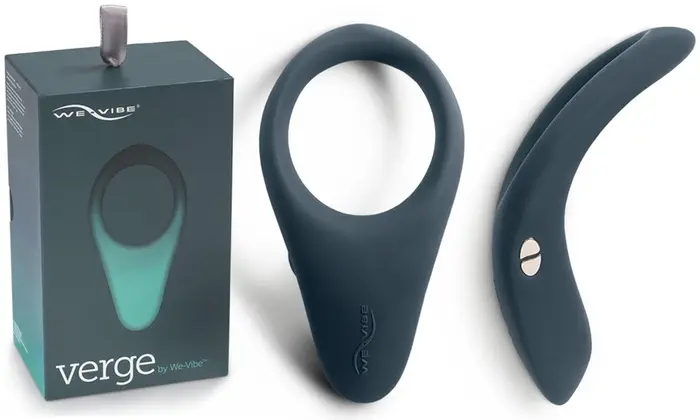 How does it work?
The We-Vibe Verge is a pretty basic-looking cock ring, it comes in a cool grey color, and it is really simple to use.
It is designed to be worn over the penis and testicles, the vibrations of the We-Vibe Verge feel amazing against the perineum.
This toy can be worn when you are by yourself, but if you are having sex, your partner will also benefit from the rumble movements of the device.
There are a staggering 10 different vibration settings on the toy, meaning you can play around with the We-Vibe Verge to discover what works for you.
Many guys are pretty scared of the idea of cock rings but that is mostly because they don't know what it is going to feel like.
The fear of the unknown shouldn't be a concern, this is a product that is doing very well in the sex toy market, and that is purely because of how well it works.
If you give the We-Vibe Verge a try, you are guaranteed to be converted to a new type of sex.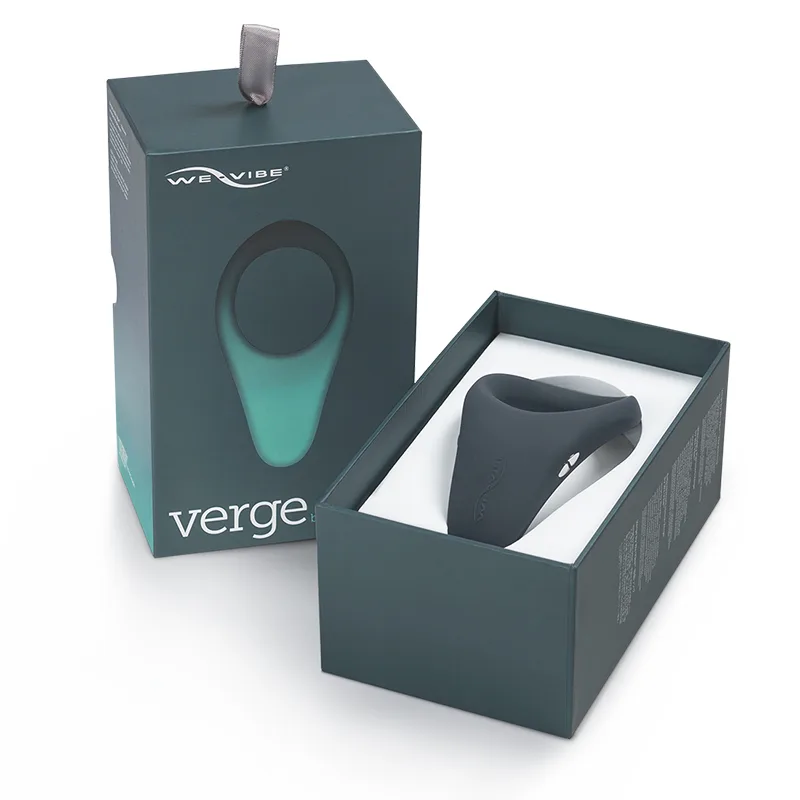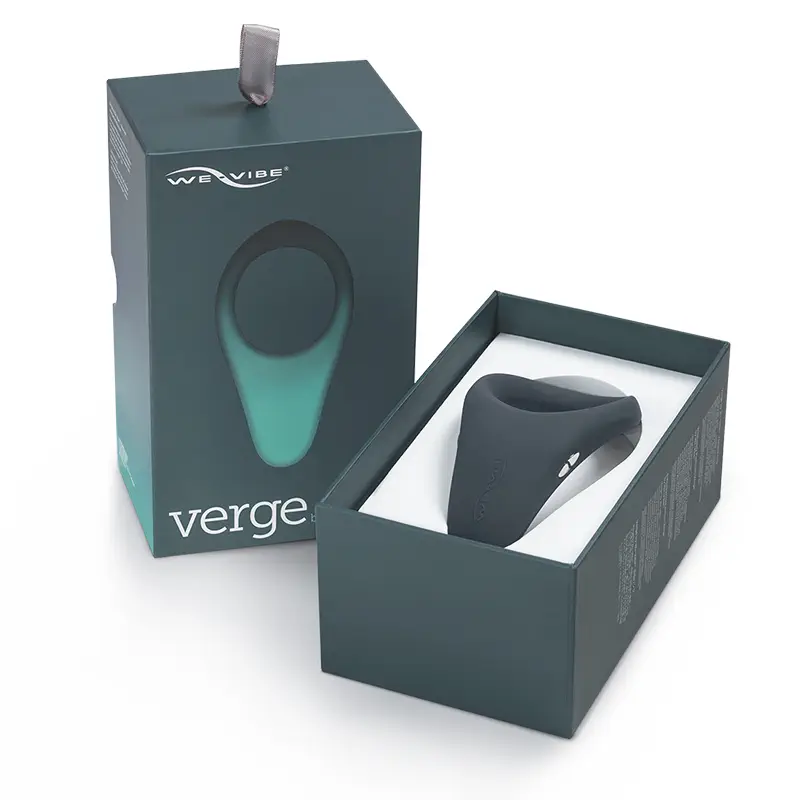 What's in the box?
Included in your purchase of the We-Vibe Verge are the device itself, a USB charger and some We-Vibe lube.
This in its entirety is actually available for just $97 right now.
Considering this is one of the best cock rings on the market and it was originally $119, this is a pretty good deal.
Pros
It can be used during masturbation when you are on your own or it can be used with a partner of either sex.
The intense vibrations will feel great on your perineum and if used with a woman and positioned correctly, it will stimulate her clit. This is really appealing if you need to inject a little spice back into your sex life.
The We-Vibe Verge is completely waterproof, meaning it can be enjoyed in the bath, shower, pool.etc.
This toy has so many positive reviews from men and couples all over the world who have used it for themselves. Hopefully, you too will be leaving a raving review when you can back up the awesome reputation of the We-Vibe Verge.
It is rechargeable which is really convenient and means that you will save on the price of batteries over time. It has a pretty decent battery life of 2 hours and it will also alert you when the power is running low, which is a very handy feature to have. I recommend charging the toy before you use it because nothing will be more annoying than that alert going off when you are halfway through.
There are 10 different vibration settings on the toy which means that you can experiment and discover what you like at your own convenience. The We-Vibe Verge is also compatible with the We-Connect app. This app allows you to control the toy and even make your own custom vibrations.
The product is made from soft silicone, making it as comfortable and lifelike as possible. It is also contoured, which makes the sensations from the cock ring out of this world. It is free from latex, BPA and other chemicals which could cause a bad reaction.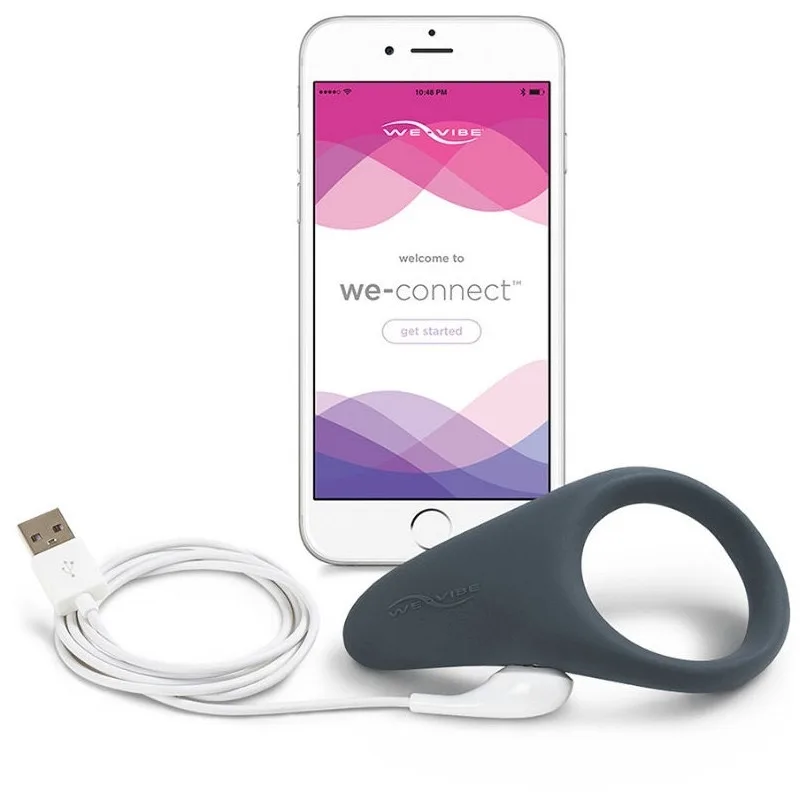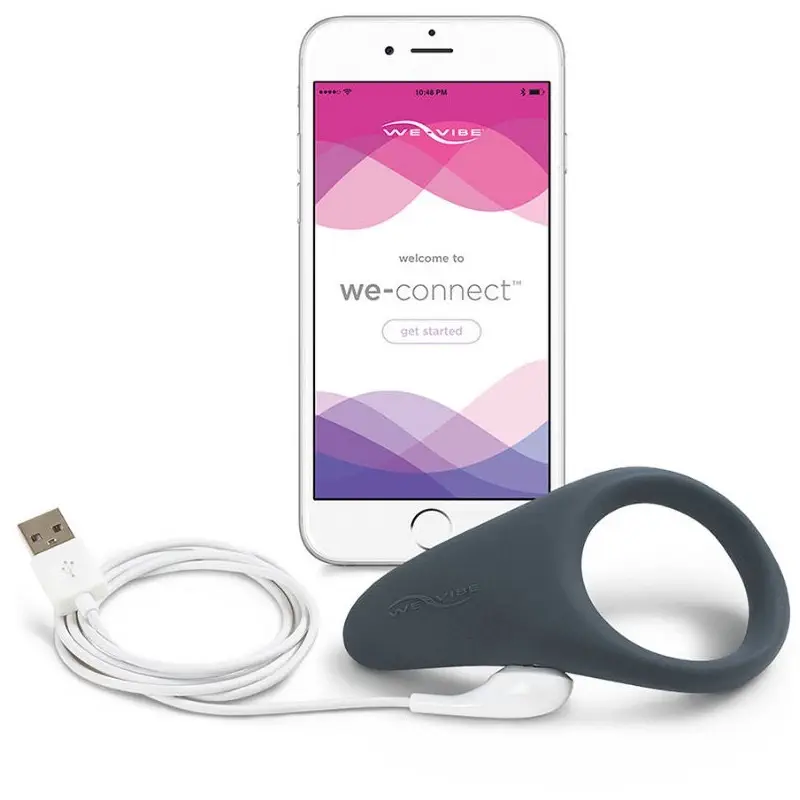 Cons
It is pricier than some cock rings on the market, although the extra features do need to be considered as these have no doubt put the price up slightly. The We-Vibe Verge might not be affordable for some people who are interested in it, however.
Final Verdict
This We-Vibe Verge review includes everything you need to know about the product and I hope it has helped you out as a result.
No product is perfect, of course, but this one comes pretty damn close.
If you are looking for a cock ring that has something a little extra special to it, this toy is ideal thanks to the We-Connect app.
In addition to feeling amazing for you, it will also feel great for your lover and could help to strengthen your sex life with one another.
You can see that there are way more benefits than drawbacks with this toy and there is no doubt that it could make a welcome addition to your collection.
>> Click here to check the price of the We-Vibe Verge