For a long time, the ability to experience several hands-free orgasms was thought to be reserved for women – it seemed like men would always end up using their hands one way or another.
However, with the introduction of vibrating prostate massagers such as the We-Vibe Vector, maybe there is hope. Here is a look at what it does to help you determine whether it is worth your consideration.
➡️ Check the Current Price of the We-Vibe Vector
What is it?
We-Vibe Vector is a sex toy that is categorized as a prostate massager. Prostate massagers, which are otherwise referred to as anal dildos or plugs, are anal toys that are designed to provide stimulation to the prostate gland. This is a very sensitive gland that is found within the anus, and prostate massagers allow for targeted sensations to this area.
Vector functions by stimulating the prostate and perineum by placing pressure on them when you have it on; then you can experiment by adding vibrations for an enhanced experience. We-Vibe is remote-controlled, so you don't have to control it manually.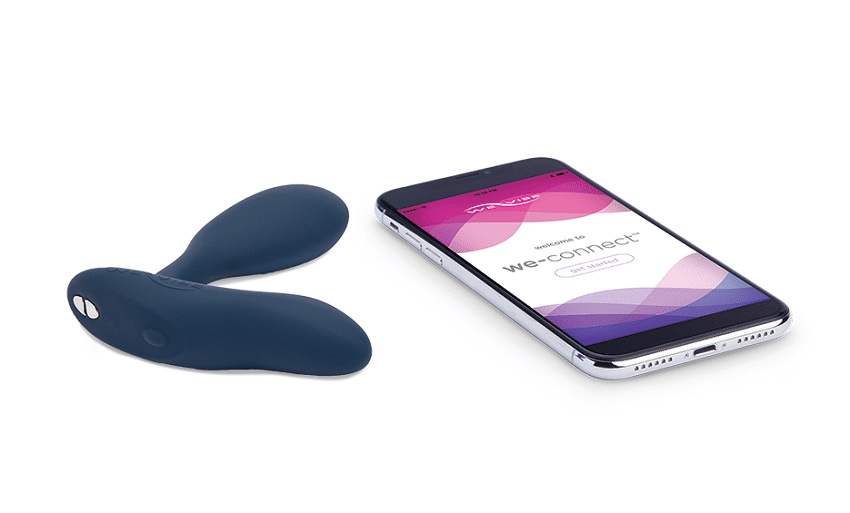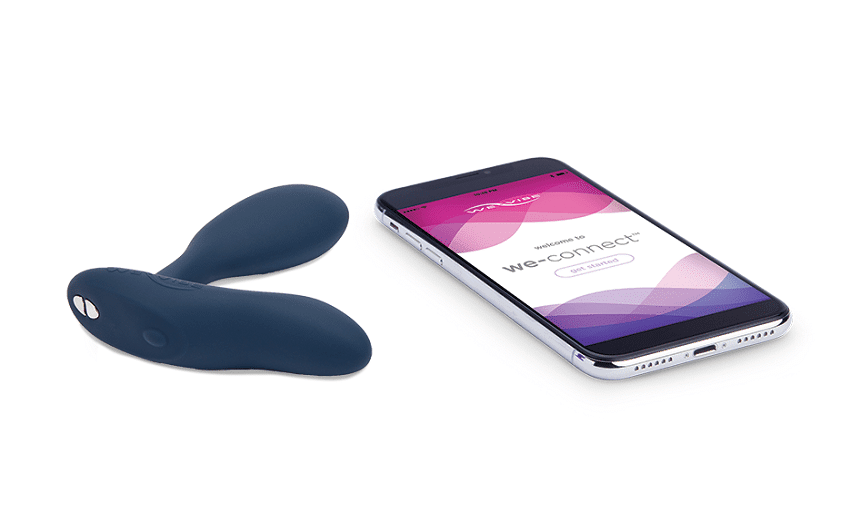 Key features
Comfortable design
The head of Vector is flexible and adjustable, with an insertable length of 4 inches and a circumference of 3.5 inches at its widest. The flared base, on the other hand, is firm but still flexible. The silicone material is silky smooth and soft on the body.
Waterproof
Vector is completely waterproof, so you don't have to worry about it getting damaged when you are using it in the bathtub or in the shower. This also makes cleaning it much easier.
Strong vibrations
Vector features two powerful motors found at the head and base that stimulate the prostate and perineum. There are ten default vibration settings you can pick from as you play.
4-button remote
The remote that comes with Vector can be used to change the vibration modes and intensity while it is in use.
Quiet and discreet
Despite the rumbly vibrations that it produces, Vector is quite discreet, consequently allowing for use in public.
Low power alert
You don't have to worry about the battery running out unexpectedly when using Vector since it has a low power alert that indicates when it needs a charge.
Control with We-Connect app
The We-Connect app lets you play as well as share control of Vector from any location. It also allows you to create your own unique vibrations and is easy to navigate.
Body safe
Vector is made with silicone that is body-safe and free from BPA and phthalates and made without the use of latex.
Rechargeable
Vector is USB-rechargeable, and it takes 90 minutes to fully charge.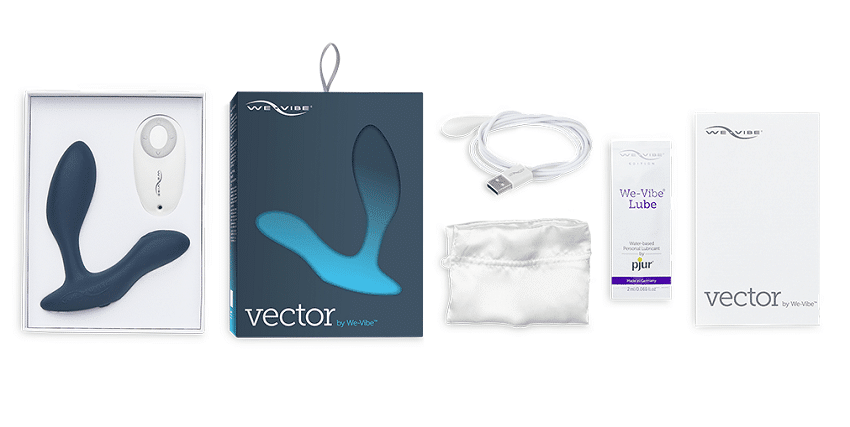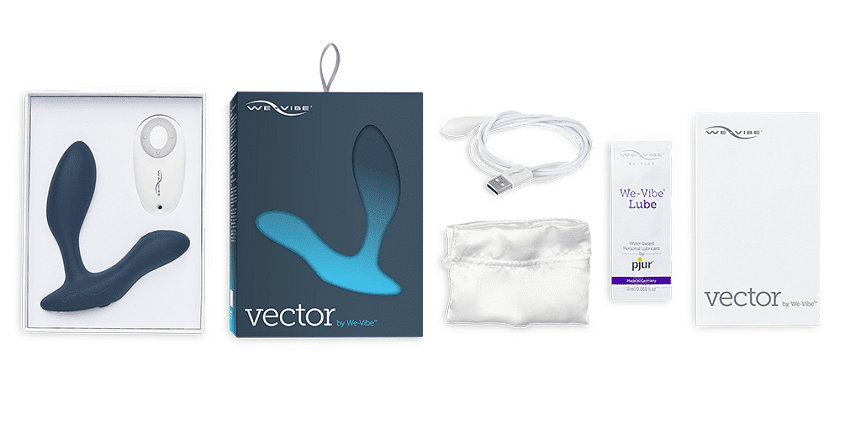 What's in the box?
The packaging used for the Vector is simple but tasteful. Here is what you will find once you open it:
Vector prostate massager to play with.
Wireless remote control for intensity control.
2ml lube sample from Pjur that is water-based to make insertion easier
A magnetic USB cable for charging via a USB power adapter or USB port.
Satin storage bag for storage and travel.
Multi-language user manual to provide guidance on how to use Vector.
How it works
There are three different ways you can use to control Vector:
Manual control
You can control the Vector using the button interface that is located at the base of the toy. However, you may find that the button control is a little stiff, and once Vector is inserted, it may prove to be a little hard to change the settings.
Use the remote control
The 4-button remote control allows you to change the intensity and vibration modes. To use it, start by pressing and holding the button on the base of the Vector for about 5 seconds. It will buzz twice to indicate that it is ready to be paired. Press down on any remote button for 5 seconds, and then Vector will buzz three times to show that it is paired. Once you do this, you can experiment with the ten vibration settings.
The We-Connect app
The We-Connect app is available for download on both Google Play and App Store. The first thing you will notice about the app is just how intuitive it is; to change the vibration pattern, swipe across the screen, and to change the intensity, simply swipe up and down. When you use the app, you don't have to use the same ten vibration patterns over and over – you can create your own unique patterns for an even steamier session. You can connect to Vector using the app either via Bluetooth if you are within the same room, or with an internet connection if you are in two different parts of the world.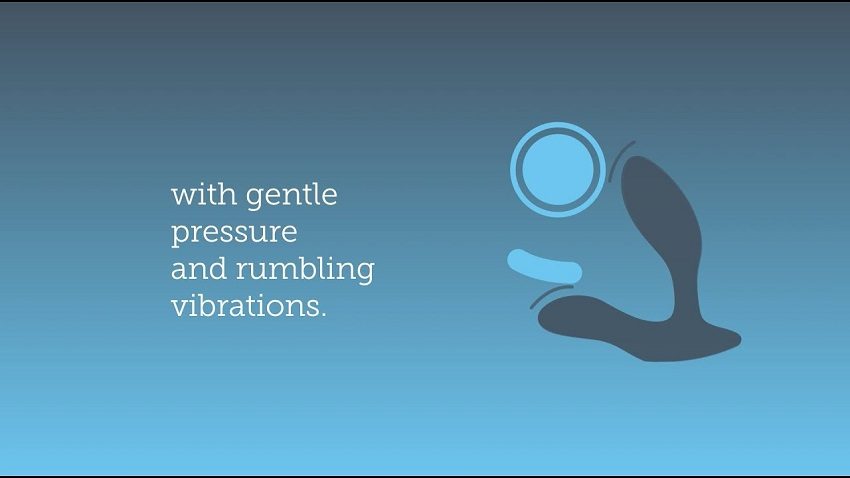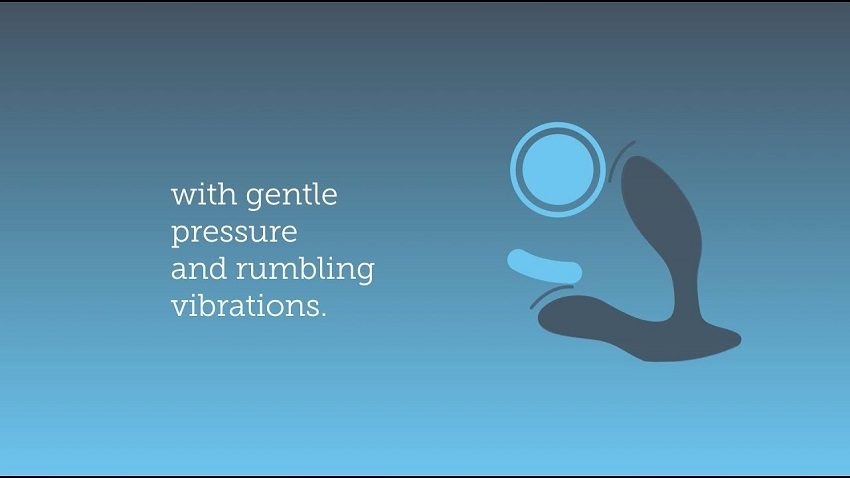 How it feels
Inserting the Vector was easier than I expected, especially since it is not the narrowest prostate device. However, if it is your first time using such a device, I would recommend going slow and steady to avoid discomfort. Once it is properly placed, it feels amazing.
The vibrations are rumbly and delicious, and it is very comfortable. The perineum stimulation was remarkably good, leading to an explosive orgasm, something that I haven't experienced with other prostate massagers I have tried. I have to admit though that it wasn't completely hands-free since I still had to use some self-stimulation to help myself along. I also used Vector while having sex with my partner, and simply put, I was blown away by its ability to stay in place. This is no small feat, especially since it allowed me to revel in the vibrations on my prostate gland as I had sex.
Pros
The adjustable head and the flexible base makes it easy to insert the Vector, so even beginners can enjoy it.
You don't have to worry about it getting damaged by water since it is waterproof.
It is surprisingly quiet when it is in use, allowing you some p
The dual motors emit strong and rumbly vibrations that are most likely to take you over the edge.
Cons
When the battery gets lower, the We-Connect app automatically disconnects.
Despite being touted as hands-free, you may still have to use your hands to help yourself along.
Verdict
Whether you are a beginner or an experienced user, We-Vibe Vector is a great option for those looking for a prostate massager.
It has all the best qualities: strong vibrations, quiet, and comfortable; and even the downsides are manageable. I would definitely recommend the Vector to anyone willing to try it.