If you are looking for a couples vibrator that will see you BOTH getting maximum pleasure at the same time, the We-Vibe Match is definitely worth considering adding to your collection.
This is a really effective sex toy that is definitely leading the way for technology and the capability of these types of products in general.
You can actually have the We-Vibe Match inserted DURING sex, which feels absolutely amazing for both parties.
This slimline product looks good and performs even better.
It also comes with a handy remote that you can control yourself or hand over to your partner to make things extra exciting.
Want to know more about the product and what it is capable of? Carry on reading this We-Vibe Match review.
>> Click here to learn more or order your We-Vibe Match and get 20% OFF with the coupon code LDF20
What is the We-Vibe Match?
The We-Vibe Match is a very interestingly shaped toy but don't let the appearance of it confuse you.
Once you get the hang of the logistics of this toy, you won't be leaving the bedroom for days for all the right reasons.
This couples vibrator gives both internal and external pleasure to whichever couple are using it.
The We-Vibe Match comes in the color "periwinkle", which is an eye-catching blue.
You can select intensity, and there is also a multitude of vibrations on this toy. This means that you can experiment with the different sensations depending on what you like, and find out what really works for you.
Couples sex toys can really freshen things up in the bedroom, and the We-Vibe Match is a really effective toy for making things sizzling hot.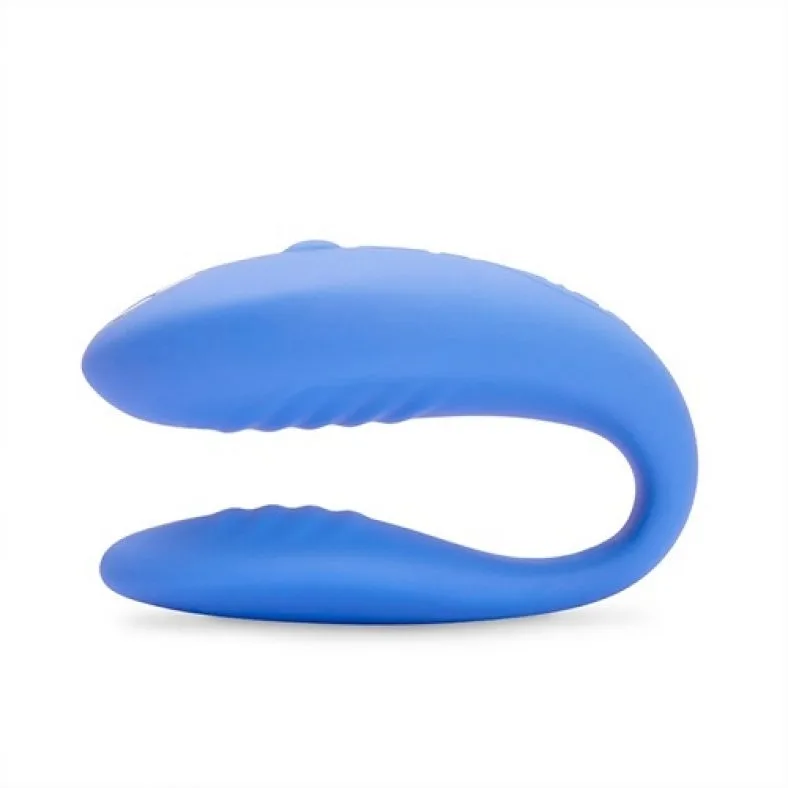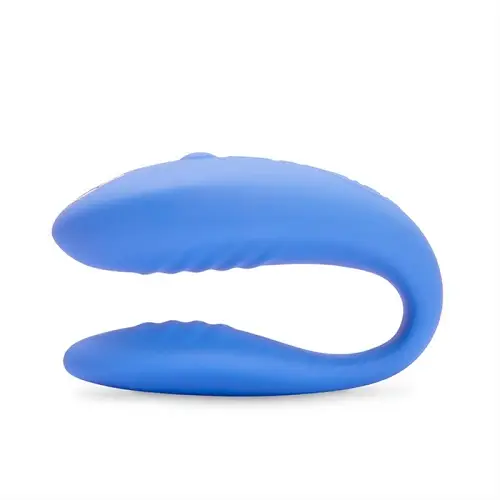 How does it work?
The We-Vibe Match is a dual motor vibrator that can be inserted during sex and kept in place for the entire duration.
It's pretty much a fact that the majority of women require both G-spot and clitoris penetration to orgasm during sex and this toy does both.
The toy also rubs against the guy's perineum when inserted correctly, which feels friggin' amazing for him too! The rumbly vibrations will be something new and pleasurable for both of you.
Also, the connection you will feel with your partner when the We-Vibe Match is inserted and switched on is really amazing.
The sensation of having both your man and the toy inside you at the same time is out of this world.
You can also use the toy by yourself if you wish, the remote will let your partner control the vibrations of the We-Vibe Match which is sure to drive you completely wild!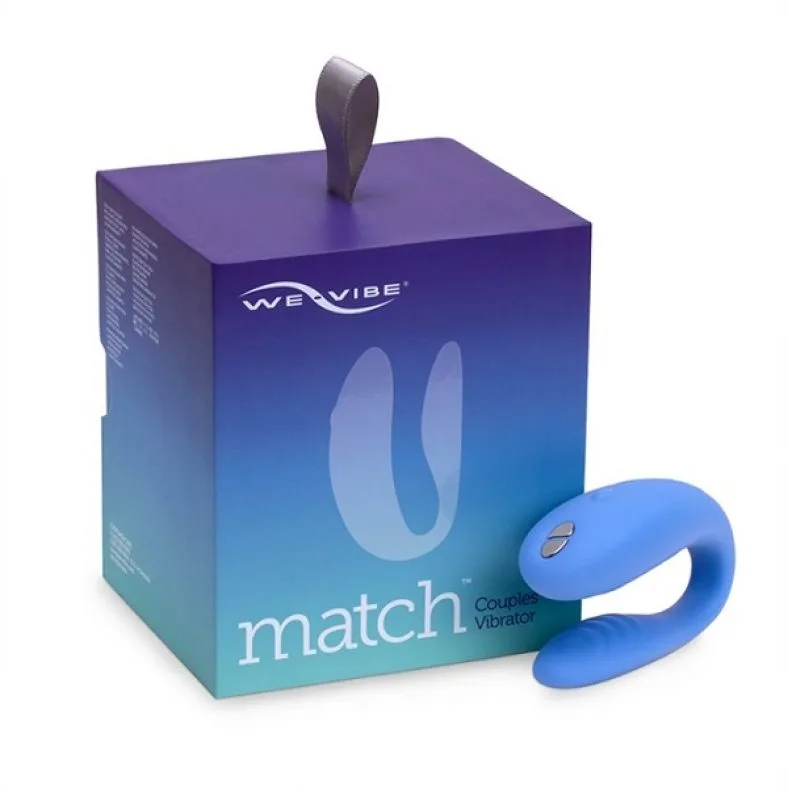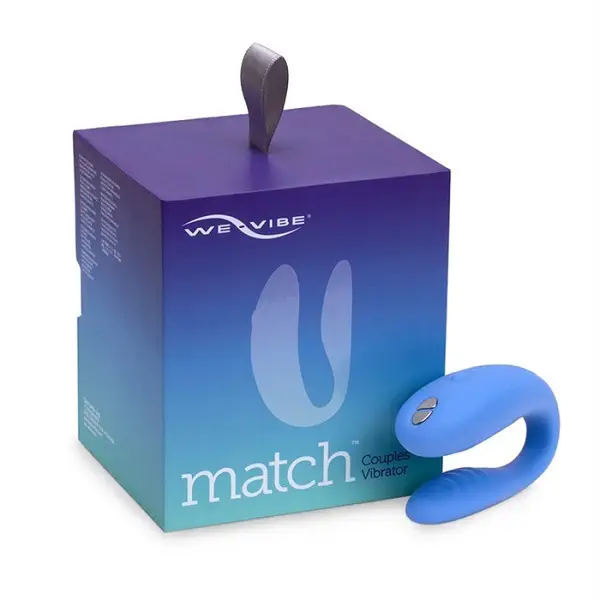 What's in the box?
If you purchase this toy, which is actually available for around $80, you get the toy in addition to a charging base and a silk bag.
This is all that is necessary with the We-Vibe Match to ensure you have a fantastic experience.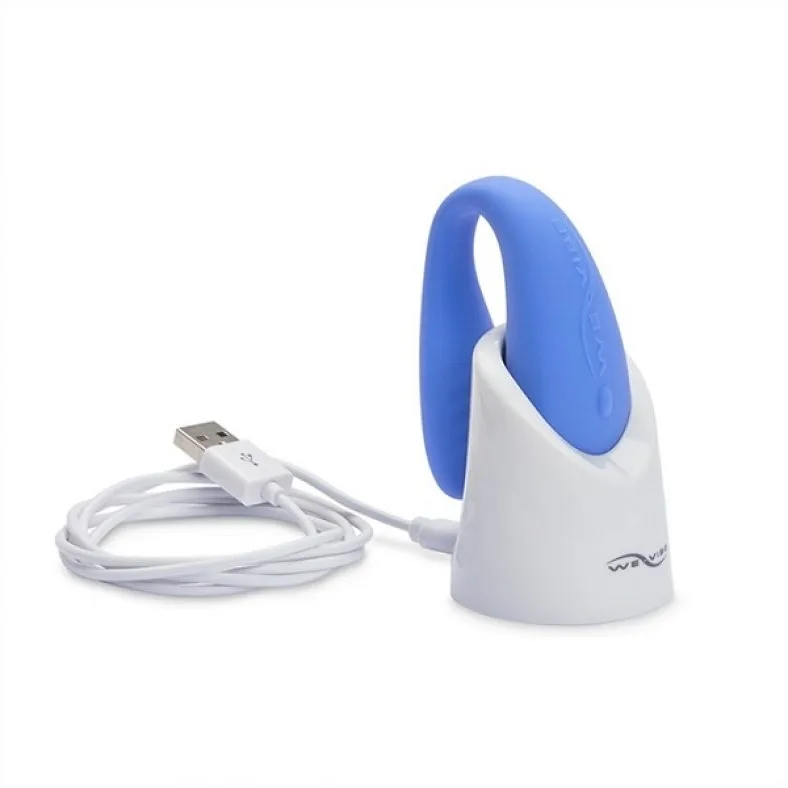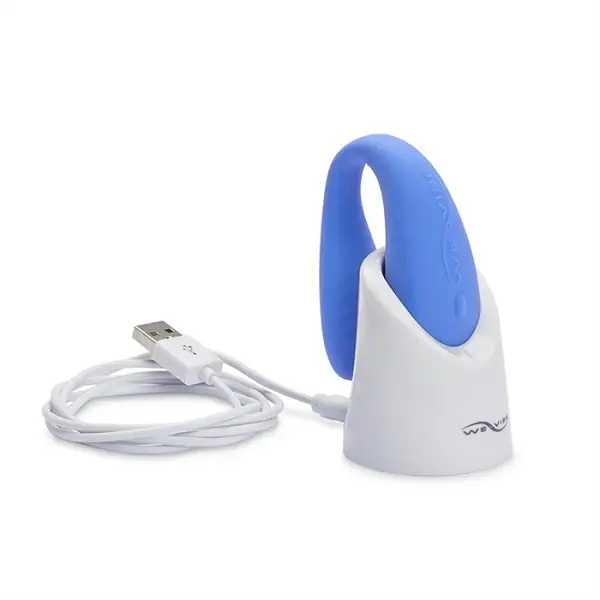 Pros
It is rechargeable and comes with a charging base that is really easy to use and probably better than a charging cable. This method of charging also saves on the cost of batteries over time and is just a much more convenient way to charge the toy in general.
It is a really discreet toy both in regards to size and sound. The toy basically has no sound at all so you can use it at your own convenience whenever you want. The silk bag that is included also makes the We-Vibe Match easy to store and it's just a cute extra touch.
Obviously one of the biggest benefits of the We-Vibe Match is that it can be used for couples together.
It can stimulate both the man and woman at the same time which can further enhance the intimacy you have together. Reviews from customers who have used the We-Vibe Match show that this really is the case.
The design of the We-Vibe Match means that as a woman, you will get your G-spot and your clit stimulated when you use the product. You are pretty much guaranteed to orgasm every time you use it.
It is waterproof which means you can use the We-Vibe Match in the shower, bath or anywhere else where it might get wet. The toy is made of body-safe silicone, which means it is soft and flexible. It is also free from latex and other materials that might cause bad reactions.
There are 10 different vibration settings on the toy, which means that you can play around and figure out what feels good for you. Even though this is a slim device, the motor is really powerful and gives some fantastic sensations. The different modes of the device can be controlled using the wireless remote which is included.
We-Vibe is an amazing sex toy brand in general, and the Match is a model that is gaining positive reviews (like this one!) from women and men who have tried and tested it for themselves.
Cons
It costs around $80 which might be too pricey for some people. Although there are some sex toys out there that are more expensive, the We-Vibe Match might not be affordable for everyone who is interested in it.
Although it is easy to charge using the charging base, the battery life doesn't last that long. This means that you should ensure your We-Vibe Match is fully charged before you use it.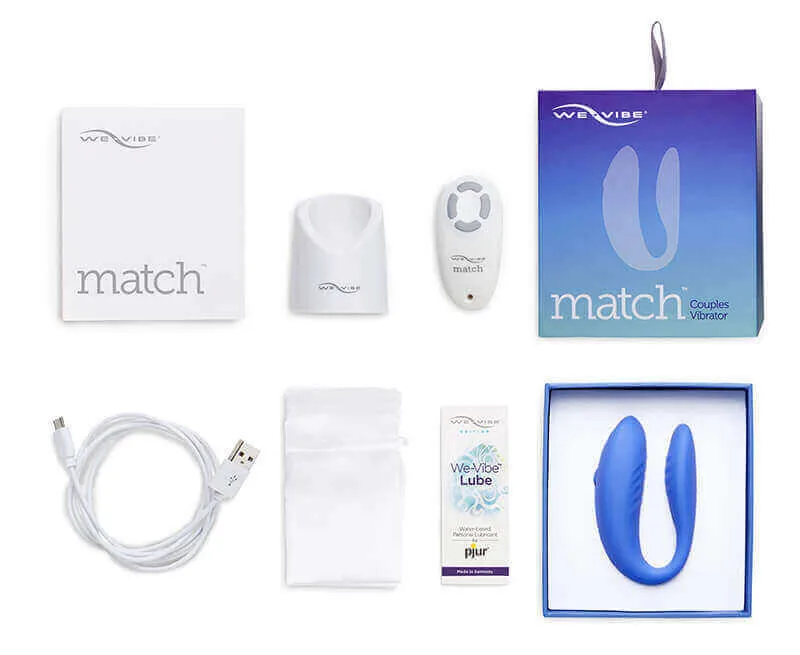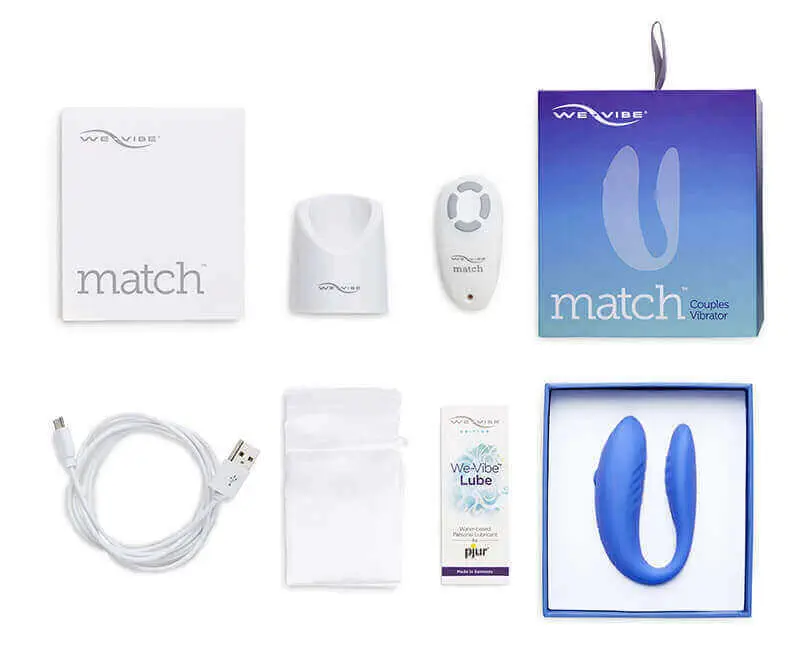 Final Verdict
The We-Vibe Match is a high-quality couples sex toy that does everything that you need it to do. All the features you need are included in the device, without it going over the top.
It feels amazing for men and women because it hits every spot! The fact that it can actually be worn during sex without uncomfortable makes it stand out from other toys on the market.
It's also reasonably priced when you consider the quality of the product and how it should last for you many years to come.
With way more advantages than drawbacks, what have you got to lose by giving the We-Vibe Match a try? Take your sex life up a notch with this toy, and you will not regret it.