Sex toys are becoming more and more advanced every day. There are now smart adult sex toys that can do things you could only dream of just a few short years ago. And things only keep getting better.
We-Vibe is one of the leading makers of sex toys in the world. It is actually one of the brands owned by Standard Innovation, one of the largest manufacturers of adult toys in the world.
There are a lot of We-Vibe products out there, with each one designed to fulfill a specific need.
Here is a look at two of these products, the We-Vibe Chorus and the We-Vibe Sync. We shall analyze what they are, how they work, and whether or not they'd be the right fit for you.
Let's begin.
We-Vibe Chorus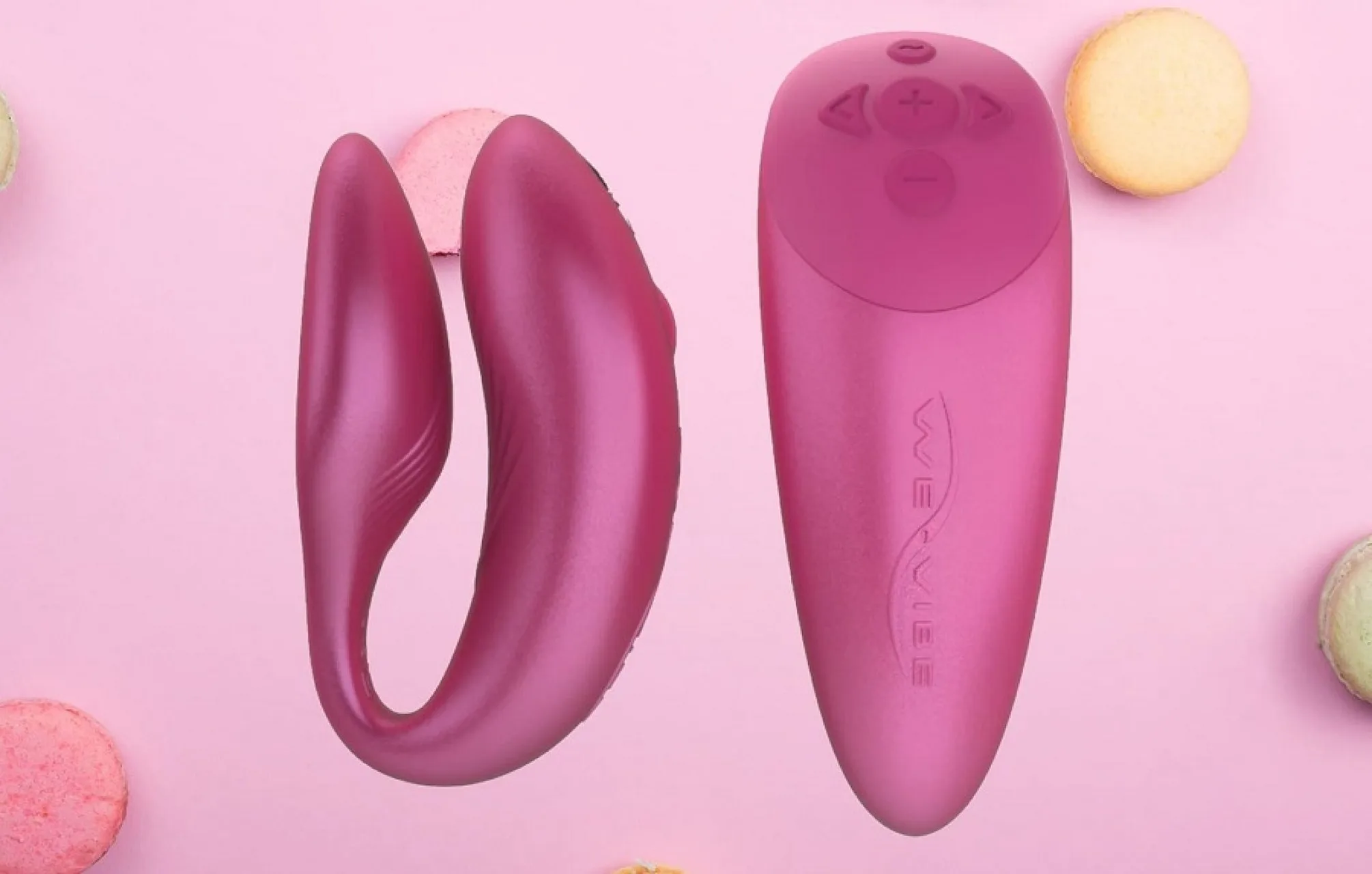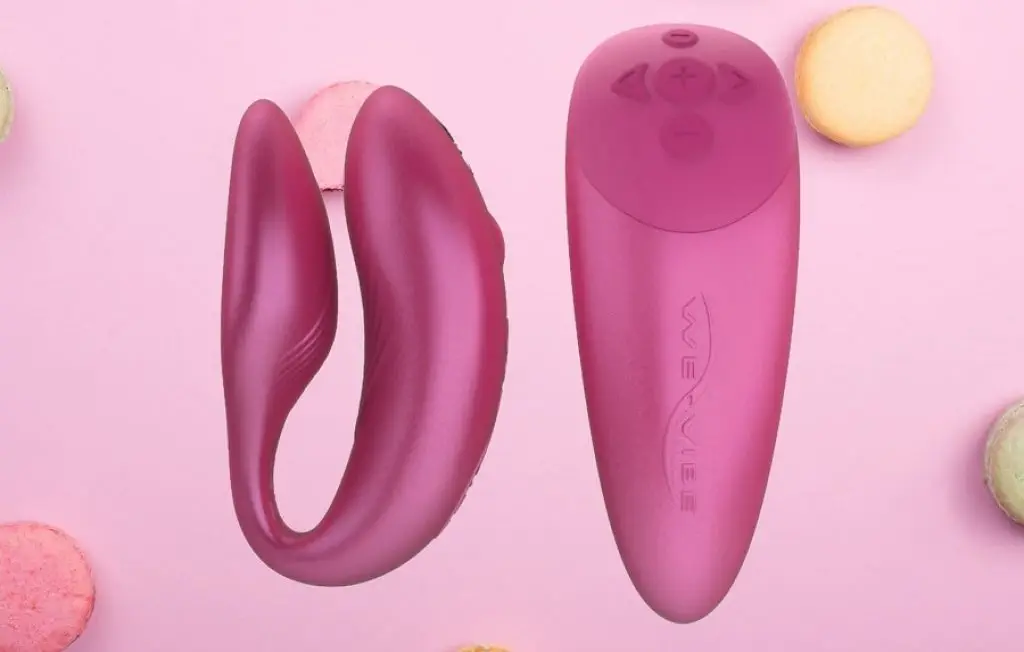 We Vibe's Chorus is a female sex toy that has been designed to help spice things up in the bedroom. It works by simultaneously stimulating the key parts that make women orgasm; the G-spot and the clitoris, leading to intense pleasure, unlike anything you have ever experienced before.
It is also designed to be used during sex, where the man's penis will hold it in place and press it up against your G-spot.
At the same time, he will also receive some stimulation from the vibrations of the toy. If you have been hoping to do something different in the bedroom with your partner, this toy will help you achieve exactly that goal.
Key features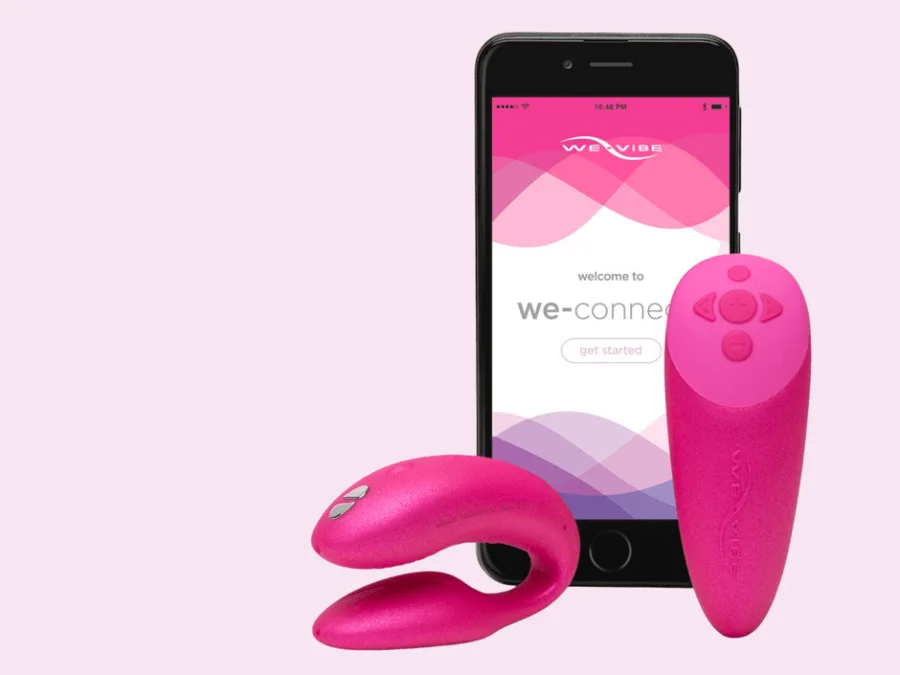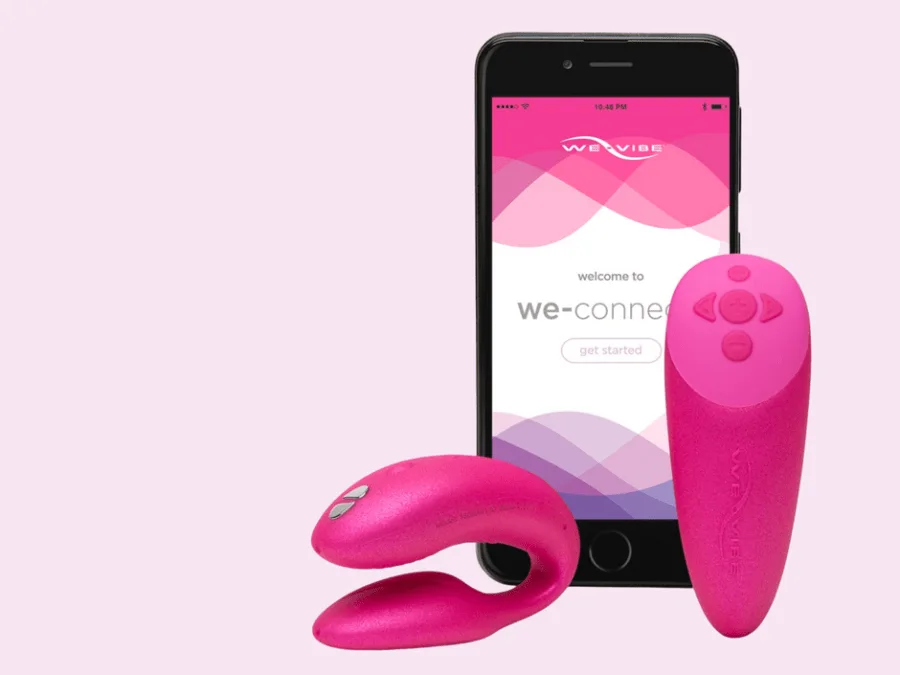 Squeeze remote
It comes with a squeeze remote, which is a pretty unique feature that is difficult to find in any other sex toy. Using this remote is pretty straightforward; the tighter you squeeze the remote, the harder or stronger the vibrations get.
It also has additional buttons that will help you adjust the intensity of the vibrations or switch between the different modes if you do not want to use the squeeze functionality.
Very customizable
The Chorus is designed to fit every woman's anatomy. No matter what your body size or anatomy is, you will be able to use it and feel the vibrations exactly where you want them.
Plus, it can also be adjusted and modified during sex depending on what you and your partner are comfortable with.
Touch-sensitive receptors
The We-Vibe Chorus also has touch-sensitive receptors that vibrate along with your body movements. They are completely responsive, creating a more immersive experience as you use the toy. Plus, with the We-Connect app, you can also program them to maximize your personal pleasure.
AnkorLink technology
The We Vibe's We-Connect App and your device have a seamless connectivity integration based on AnkorLink technology that ensures the signal does not drop in the heat of the moment. It also enhances the Bluetooth connectivity.
Waterproof design
The Chorus is waterproof, meaning it can be used anywhere you like, including the bath, shower, or pool. This also makes the cleanup process quite easy as you just have to use some water and soap to clean gently
My experience with the We-Vibe Chorus
I have had the Chorus for a while, and it has always worked pretty well for me. When I used it with my partner, he was immediately hooked on the vibrating sensations on his penis.
He loved it so much that we almost always use it during sex. And it never disappoints; we always end up getting multiple orgasms.
The first time we tried using it for long-distance play, however, it was a little problematic. Getting it to pair with our phones was rather difficult and frustrating.
We kept trying, though, and after some time, we figured it out. Once you have it paired to your device you won't ever have to do it again, thank goodness. It connects automatically thereafter.
The app adds a lot more functionality to the Chorus. And the results are amazing.
Another point to keep in mind here is that the Chorus only works well in certain sex positions. It is perfect for something like missionary or some other vanilla styles like that, but when you start getting adventurous, it tends to slip out a lot.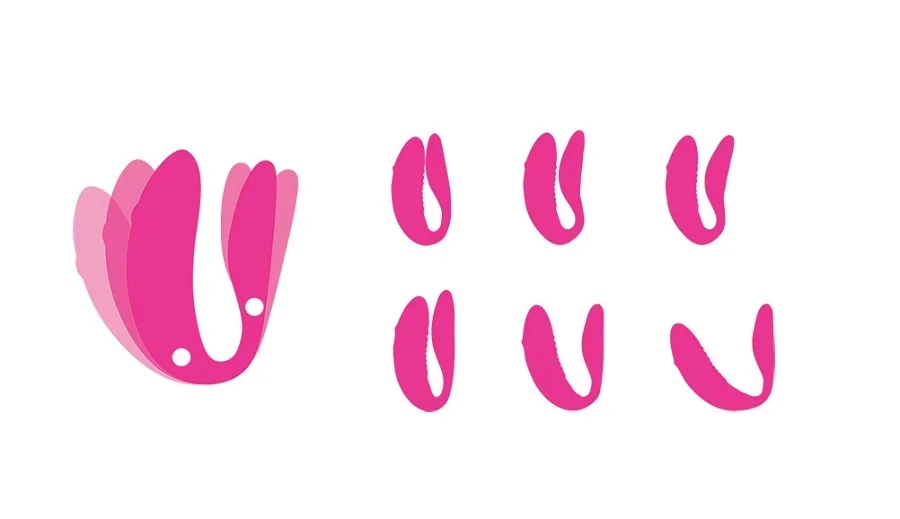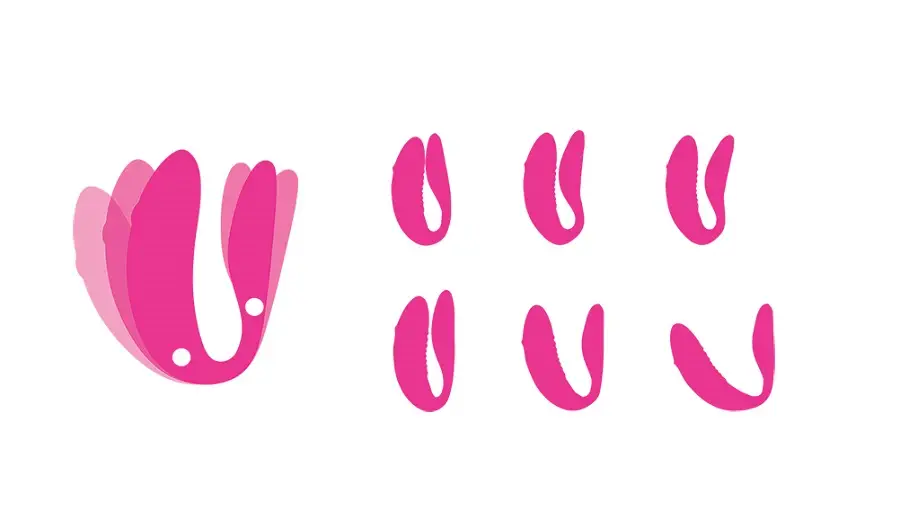 I really love the beat mode when playing solo, because I can listen to my favorite mood music and feel it vibrate in tune. Nothing beats that feeling.
This is why I think the Chorus is a really great toy. If you have been looking for a way to spice things up in your love life, this little thing might do the trick!
>> Click here to learn more or order your We-Vibe Chorus and get 20% OFF with the coupon code LDF20
We-Vibe Sync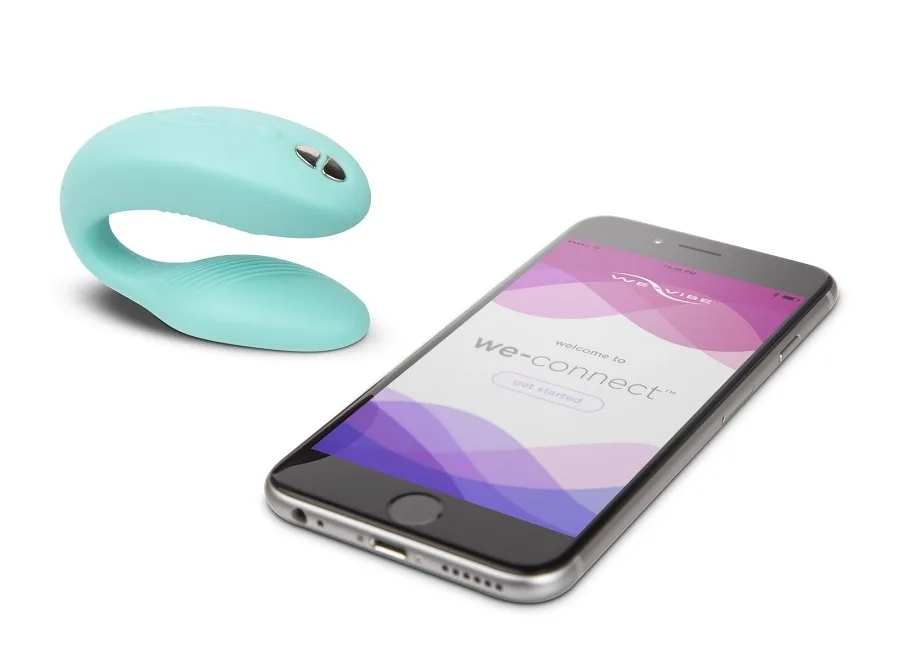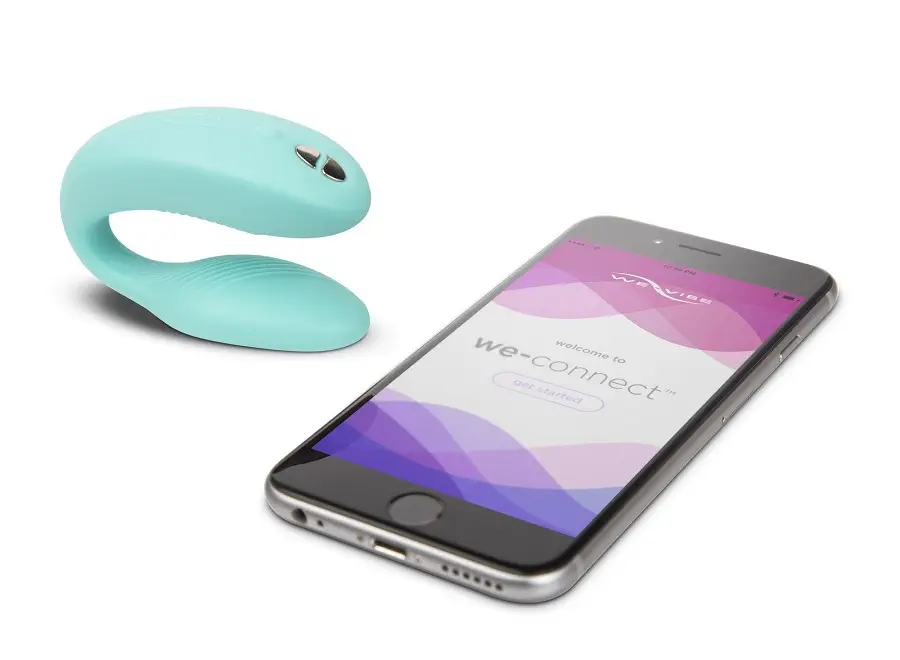 The We-Vibe Sync is another innovative female sex toy by We-Vibe. It is a smart toy that can be used both in solo play sessions and for distance play. It is also remote controlled.
Just like the Chorus, it can be linked to the We-Connect app, opening you up to a whole world of options. It can also be used during sex, where the man's penis will hold it in place and he can also enjoy the vibrations you are experiencing.
And this is just one of the things that make it so groundbreaking.
Key features
Remote control
It comes with a remote control that allows you to change the vibration modes as well as the intensity of the vibrations. You can use the remote either alone or with a partner.
Connectivity
If you do not feel like using the remote, you can connect the Sync to your We-Connect app on your phone and use that to control the toy.
This allows you to access many more features, and you can even choose to hand over the controls to someone else and let them be in charge of your pleasure. It just takes everything to a whole other level!
Dual stimulation
It can stimulate your G-spot and clitoris at the same time. This means you'll get double the pleasure, and if you can manage to get both a clitoral and G-spot orgasm at the same time, you will have hit the jackpot!
Waterproof
It is 100% waterproof, meaning you can use it anywhere. So if you want to play in the shower, bath, or pool, go for it! This feature also makes it very easy to clean after use.
My experience with the We-Vibe Sync
I bought the Sync a few months ago because I was rather lonely after my partner had to travel for work. We had been having a few problems, mostly due to the distance, and I thought this would help solve them.
I used it alone that first time, just to try it out and see what it has to offer. I was not disappointed. It is a tiny little thing but packs quite a punch!
Later, when my partner came home for the weekend, we gave it a go together, and it drove him crazy. We both had multiple orgasms, and just like magic, all our problems were gone.
We played with it a few more times in the following weeks when he was away. He downloaded the We-Connect app and installed it on his phone, and he was able to control my Sync from wherever he was. It was kinky and I enjoyed every moment of it.
The last time we used it was actually just a few days ago, and it still holds up. This is why I highly recommend this wonderful little toy.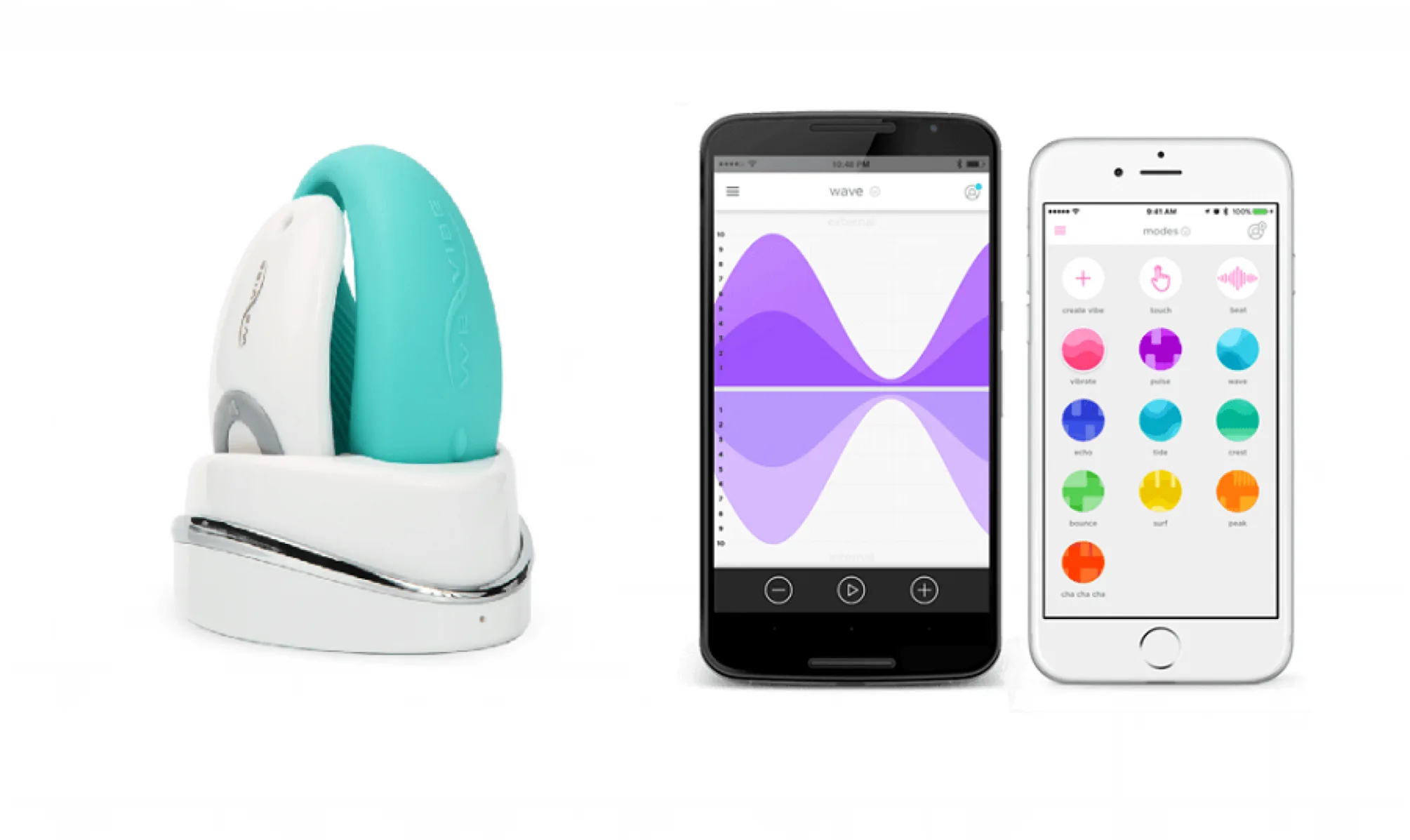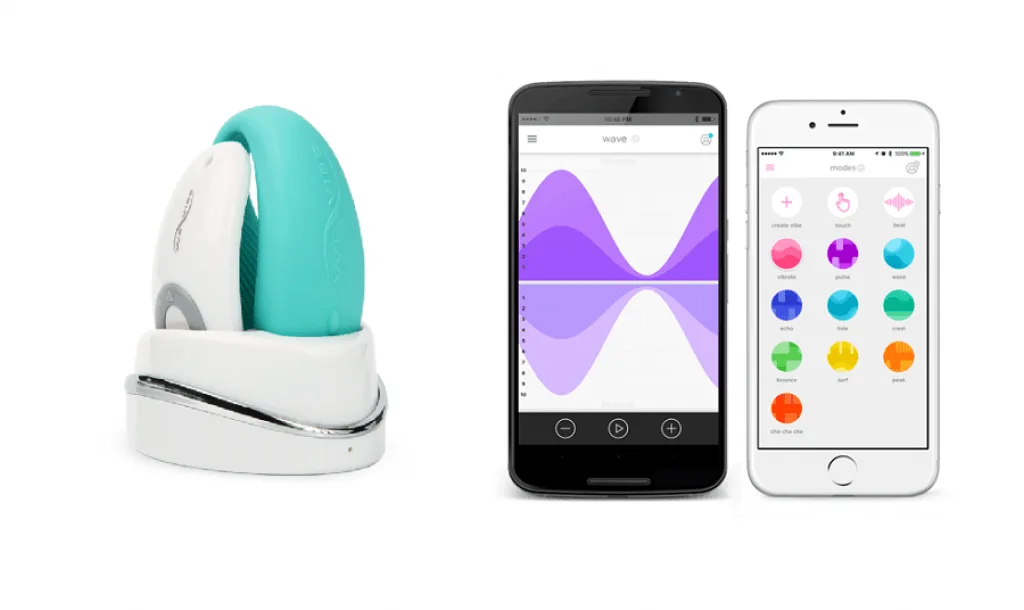 How they work
Both toys need to be charged fully before the first use. After charging them, give them a quick wash with mild soap and water. They are both waterproof, so you should have no problem there.
Use a generous amount of lube before inserting either toy in your vagina. For the Chorus, rest the G-spot stimulator on your G-spot and leave the clitoral arouser outside. Turn it on and pair it with the remote. Then let it go to town on you.
For the Sync, ensure that the smaller end is what goes in your vagina first. The larger part should sit on your clitoris, so leave it outside. And make sure to always wash either toy before and after every use.
>> Click here to learn more or order your We-Vibe Sync and get 20% OFF with the coupon code LDF20
Pros of We-Vibe Chorus over We-Vibe Sync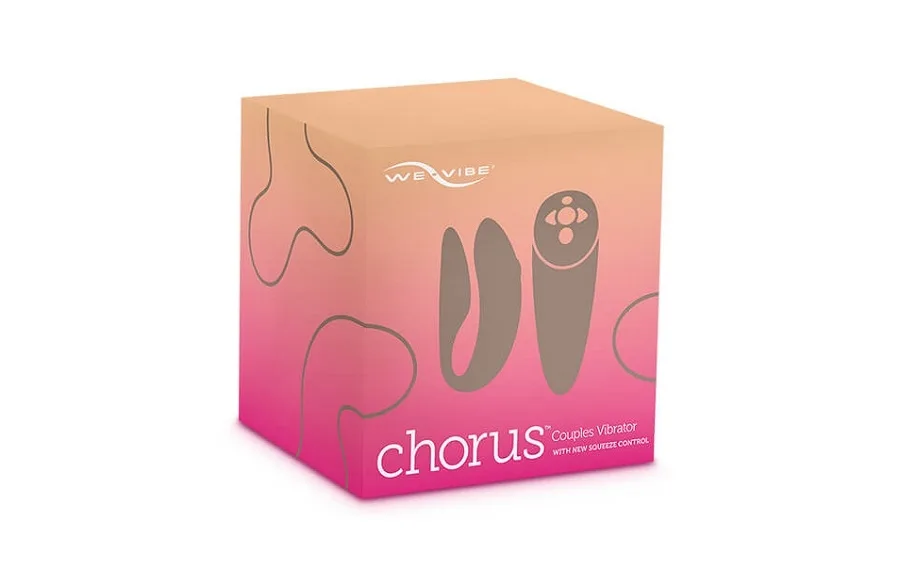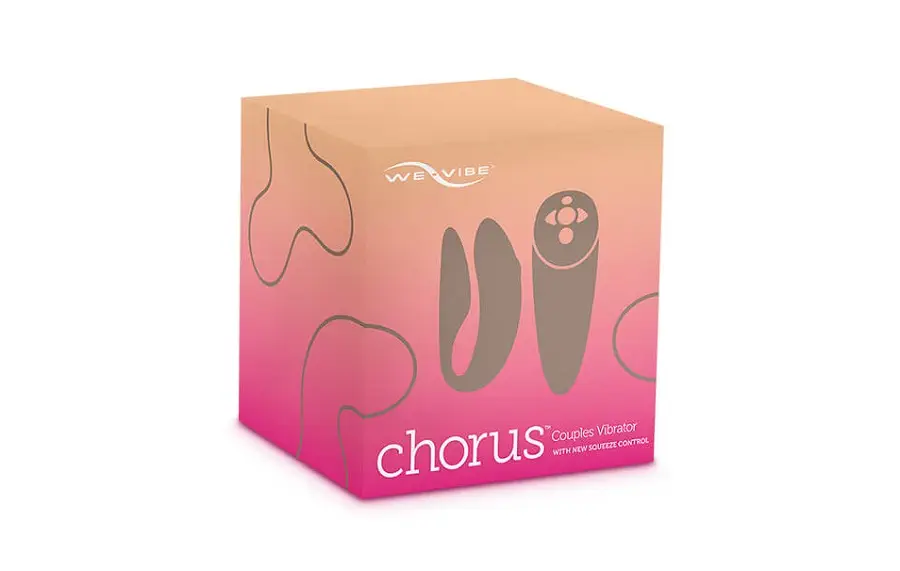 The Chorus comes with touch-sensitive receptors that add to the pleasure this toy delivers.
The squeeze remote is also another interesting feature that the Chorus has. It puts all the power in your hands, even allowing you to delay orgasm for a grander finish.
The seamless integration to the We-Vibe App through the AnkorLink implies that it has few connection problems especially when you have a secure and strong data connection.
The Sync's surface is also not as smooth as that of the Chorus. You will need lots of lube for the friction to become unnoticeable.
We-Vibe Chorus also feels better as you use it than the Sync because it is more intense and has a larger G-spot arm.
Pros of Sync by We-Vibe over Chorus by We-Vibe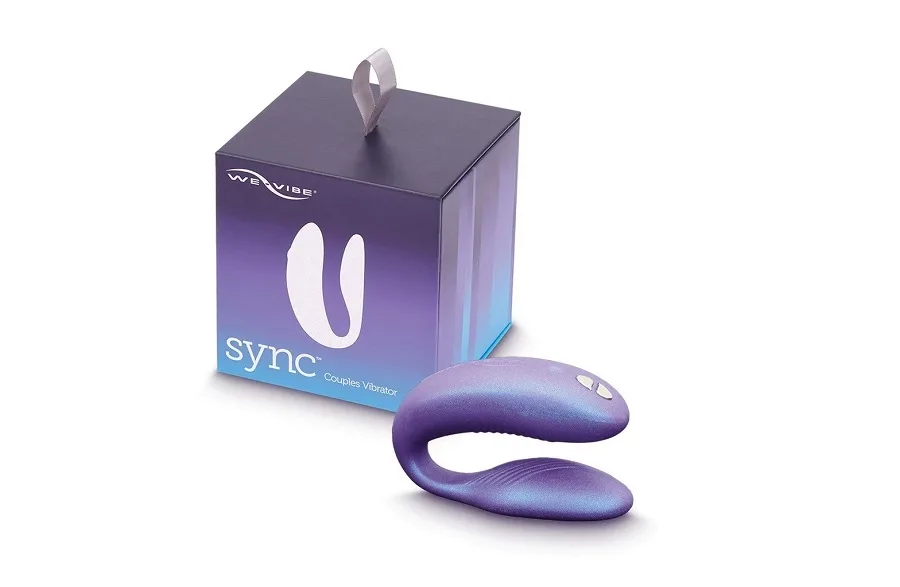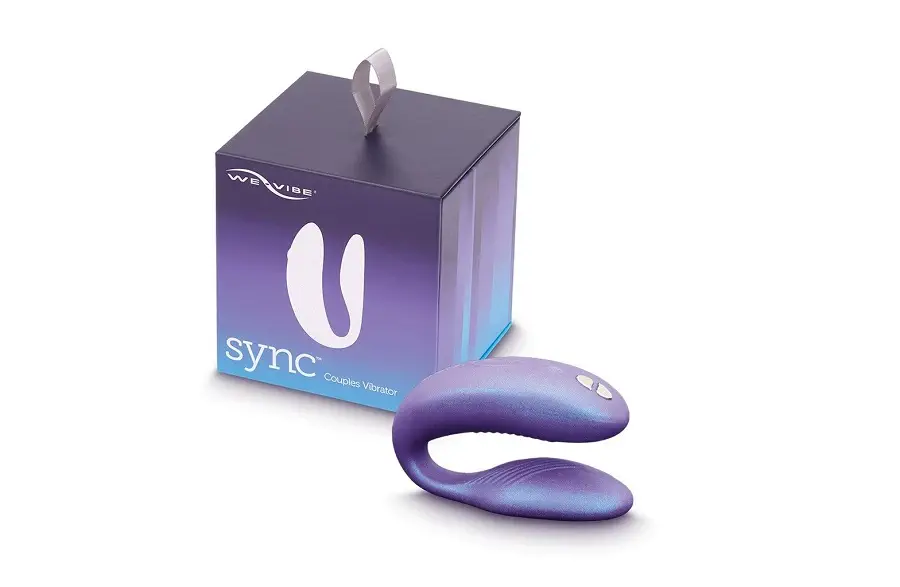 Getting the squeeze remote to work with the Chorus can be a bit challenging especially if it is your first time doing it.
Final Thoughts
Both the Sync and the Chorus will make great additions to your sex toy collection. They are very effective in spicing things up in the bedroom, and the best part is that you can share the experience with your partner.
They are also both highly adjustable to accommodate a wider spectrum of women.
Plus, they are wearable, which is exactly what you need if you want to get a little naughty with your partner in the course of the day as part of foreplay.
They can also both be used for distance-play, which is perfect for couples in long-distance relationships.
However, the Chorus really stands out for a number of reasons. It is smaller and therefore more discreet, so you can carry it around with you without drawing any attention to yourself.
It also provides better connectivity than the Sync through AnkorLink, meaning your experience will always be seamless and uninterrupted by connection issues.
It also comes with a squeeze remote, something that is completely groundbreaking in the sex toy market. It is for this reason that the Chorus is clearly the better toy among the two.
>> Click here to learn more or order your We-Vibe Chorus and get 20% OFF with the coupon code LDF20
>> Click here to learn more or order your We-Vibe Sync and get 20% OFF with the coupon code LDF20