Are you considering getting an automated masturbator toy for yourself? Perhaps you are unsure if Svakom Sam Neo is a perfect masturbating toy?
Don't fret. In this article, I share my personal experience with my Svakom Sam Neo.
I also highlight some key features that make the product stand out and some of its shortcomings.
Looking at the Svakom Sam Neo tells you that Svakom did its homework.
First, by making sure that the Neo gets the most stunning design. Then, by matching that eye-pleasing design with some great features.
➡️ Check the price of the Svakom Sam Neo
The Svakom story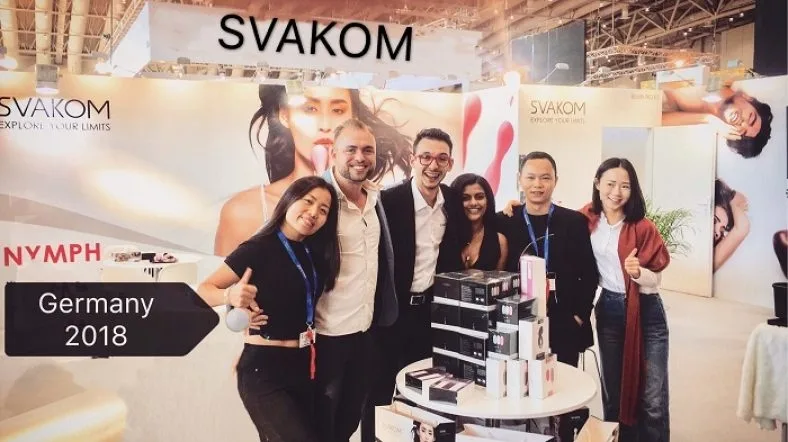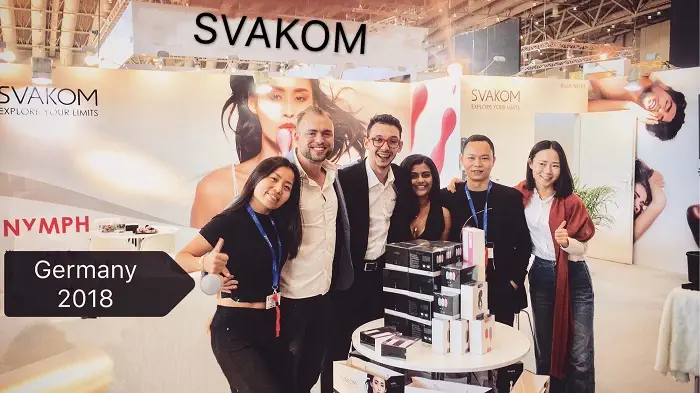 Svakom has been manufacturing and selling high-quality products since 2012.
David Yu founded the company after working in the field of silicone products for years. And his company has since launched various sex toys, including the Sam Neo.
Enter the Svakom Sam Neo
In June 2021, Svakom announced one of its interactive toys, the Svakom Sam Neo. Let's take a close look at it.
At first glance, the Sam Neo doesn't look anything like a sex toy. I will forgive you if you have mistaken it for a thermos. But once you look at it closely, you will notice how stunning its design is.
This 23.5 long sex gadget promises nothing but truckloads of pleasure. (Later, you will find out if the Svakom Sam Neo lives up to its promise.) It weighs nearly up to 700 grams and has a battery capacity of 1,000 mAh.
You get a powerful motor and five suction and vibrator settings. Did I mention penis stimulation that feels real?
It is part of the Svakom Connexion Series that you can easily control remotely. It is one of those toys that long-distance lovers need in order to survive.
This handheld sex toy comes with a feature that will make you look forward to self-pampering sessions.
Svakom pulls out all the stops to make the insert super comfy. The insert is soft and offers supreme stimulation.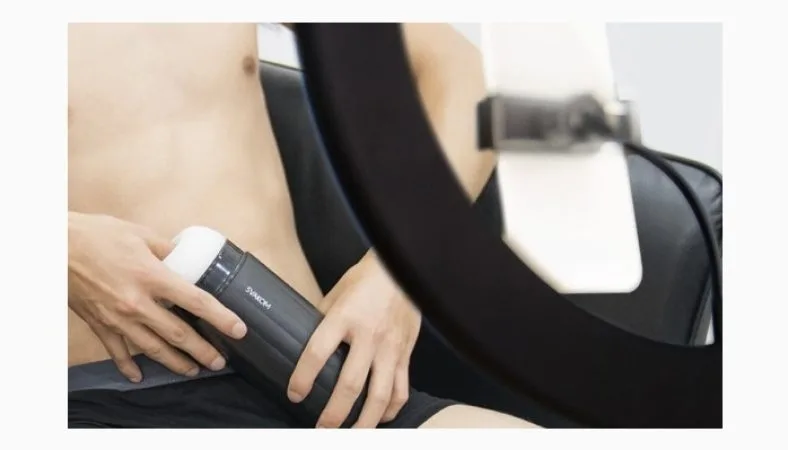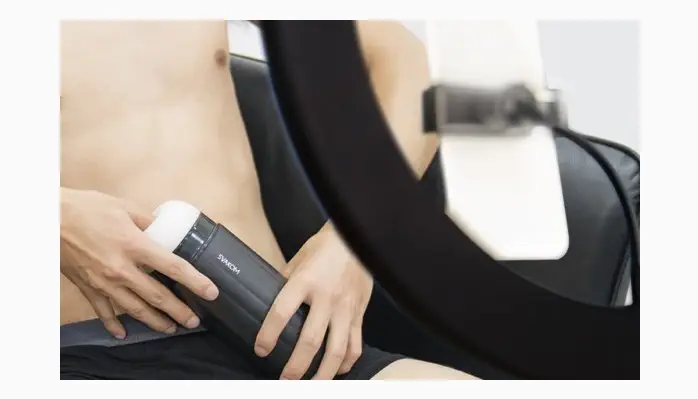 You will feel like someone is giving you a real blow job. Once you put it on the headphone, the Sam Neo will begin to make moaning sounds similar to human sounds.
It is perfect for using it alongside a steamy sex film. It has an interactive webcam that allows you to broadcast live to your lover.
You can also synchronize the Sam Neo with several sites, including FeelX Videos, Senses Porn, SexLikeReal, and Czech VR.
However, I was disappointed to notice that it is not compatible with other devices such as the Handy or OSR2.
The Sam Neo has a rechargeable charger that you can plug in and starts recharging your toy. Interestingly, you don't need any additional batteries to experience its powerful vibration.
All you have to do is connect it to your smartphone via an app. Then you will be ready to control Sam Neo via a BluetoothFun functionality.
It is available in white, blue, and black colors.
What are the features and benefits of the Sam Neo?
I unpacked it and powered it up for a few hours. Initially, I thought it would be like any other average sex toy, but I was taken by surprise.
The suction feature blew me away. The toy also has fewer bumps inside, which I found irritating.
Although the features of the Svakom Sam Neo are less than what its rivals offer. They are all that you need to self-indulge.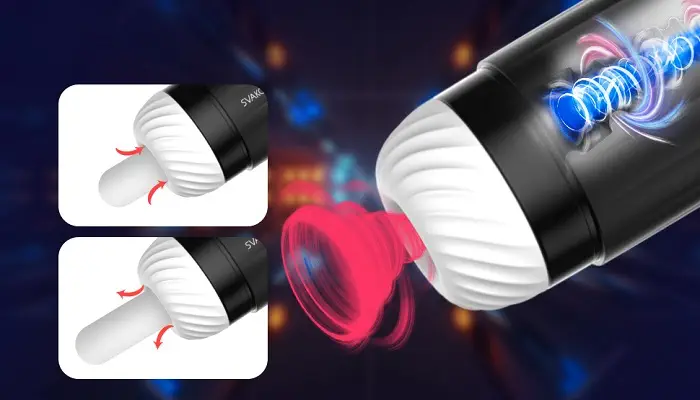 Here are some of the features that you will get:
The package is super discreet – If you are a private person like me, you wouldn't want your sex toy to be inside an easily visible package. Something that Svakom understands very well. They made sure that they pack your pleasure gadget inside in a discreet box. No one can tell what's inside by looking at it.
Automatic sucking masturbator cup – This feature comes as no surprise to me. I expect every sex toy to have it. The kind of suction you will be getting comes from the airflow and then to a cup. This is where your cock will be getting a sensational squeeze and the toy do an automatic thrusting. You will almost feel like your penis is inside the mouth of an eager to please girl.
Extra soft pocket pussy sleeve –  The Svakom Sam Neo pocket pussycat is softer and more comfortable for any penis size.  The sleeve has an odorless TPE, that feels almost like skin.
5 powerful blowjob suction and vibration modes – Oh, I was not ready for this one. The kind of pleasure from the blowjob suction drove me wild. The multiple modes also blew my mind. There are 1* suction, 1* vibration, 3* suction, and vibration modes are a given. The blowjob has a vacuum-like feeling, but it is still a nice feeling.
Easy to clean electric stroker sleeve. When I saw the size of the Svakom Sam Neo, I was worried that it would be hard to clean it. But after fiddling with it for a few seconds, I noticed that you could actually detach it easily.
Connect seamlessly to FeelTechnology. You can connect the Sam Neo to the app and still derive pleasure with your lover, anywhere, and at any time.
Svakom recommends detaching the inner TPE sleeve and rinsing it off underwater before using it for the first time. All you have to do is pull it out and flush it.
After using it, I rinse it with a bit of soap and water. Once it's dry, you can start pampering yourself once again.
How does it work?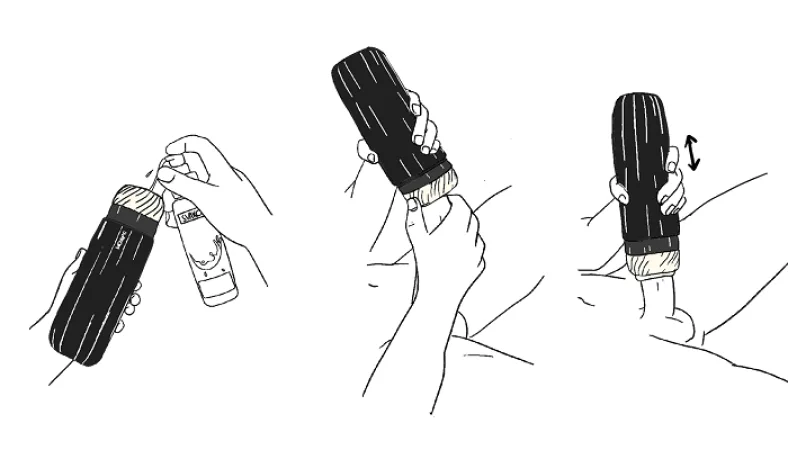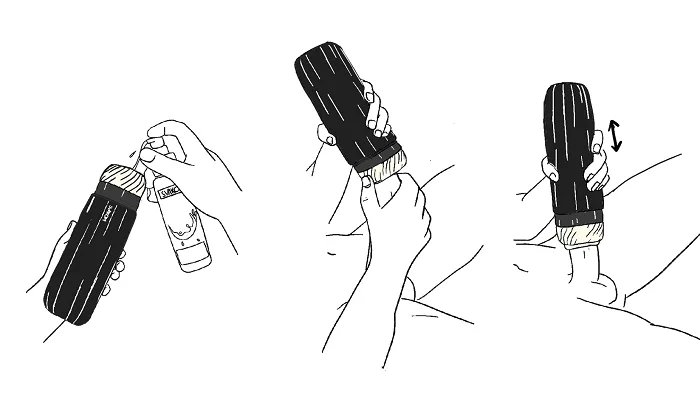 The Sam Neo works like a real vagina. Inside, it becomes pretty wet to resemble the real pussy.
I must say, that was a turn-on for me. The more I used the vacuum, the more I wanted to stay inside.
I stopped when I noticed that it no longer felt comfortable on my penis. My advice? Use it sparingly.
The Sam Neo fuses vibration and suction in a compact design and allows you to control all the fun from an app with a worldwide range.
Follow these easy instructions:
Take out the stroker sleeve to clean it before using it.
Use a water-based lubricant for maximum pleasure.
Make sure that you charge enough it before using it.
I found it quite fascinating that the Sam Neo has only one button on the body.
You will use the same button to turn the unit on and off. By pressing and holding the button, the light will come on, and the fun will begin!
The pattern of the Sam Neo will change each time you press the button. If you want to change settings, you simply tap the button again. Then choose your desired settings.
You will experience the following modes of suctions:
Suction & Vibration 1 (this is short suction and a vibration)
Suction & vibration 2 (this is two short suctions, one long suction, and vibration)
Suction & vibration 3 (it is one short suction and one long section)
Suction only (this is two short suctions and two long suctions)
Vibration only (I call this a vava voom effect)
Is the Svakom Sam Neo waterproof?
Sadly, the Sam Neo is not waterproof. So you can't take it underwater.
How long does the battery last?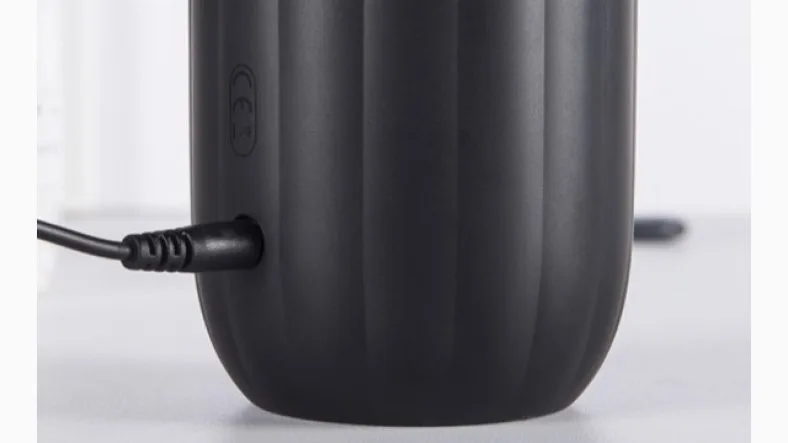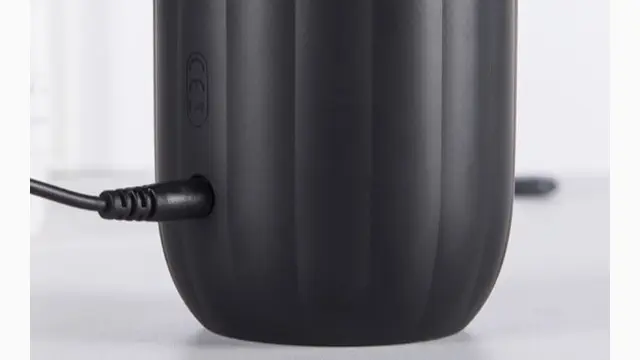 My Sam Neo came with the USB cable that I used for charging. According to the manual, the device can go on for an hour. But you need to charge the battery for 3 hours straight.
How does the vacuum of Sam Neo feel?
If you are one of the people concerned about the vacuum of this sex toy, I've got some great news.
You will experience one of the best feelings from the vacuum! I felt it pulling my penis tight, and held my breath.
At the same time, it slowly rubbed on the glands of my penis, then the whole penis.
I also felt the vibration in my glands. At some point, it felt as if I was getting a deep throat from a naughty girl.
Does the Svakom Sam Neo have a warranty?
The Svakom Sam Neo has a one-year warranty that starts from the day of purchase.
So if you experience any issues with your toy during this period, you can claim and receive a replacement.
How fast is shipping? 
It only took three days for me to get my Sam Neo. According to Svakom's website, they ship all items within 7 days.
Expect the shipping to take a tad longer during the holiday season.
Pros
The Sam Neo is comfortable
It is easy to clean after use.
The Sam Neo works very well with OSR.
It is easy to use.
Cons
It has no wireless charging.
Some people may find the vibration noisy.
My verdict 
The Svakom Sam Neo is not a bad sex toy. It is an elegant and powerful masturbator toy.
It comes with many features that will make you and your lover look forward to your pampering sessions. What I like most about it is that I can integrate it with my mobile phone.
There are two problems with Sam Neo, though. First, you won't enjoy using the Sam Neo unless you stand and let it slide down; to allow the vacuum works on your penis.
The vacuum mimics a real blowjob in that it pulls your penis slightly down, then up again. Secondly, if you are like me, you will likely find the vibrating noise a tad irritating.
That said, I was immensely impressed by its level of stimulation and the overall quality of the product. I highly recommend it to anyone looking for a user-friendly masturbator toy.
➡️ Check the price of the Svakom Sam Neo