The companion you deserve?
As a man, you have this need to feel connected with yourself and your manhood.
Self-pleasure is never just about sex or the lack thereof, it is a form of self-preservation and a release from any form of stress or tension.
It is a very normal act or deed done and is even essential to one's health.
What better way for you to maximize this experience than getting the sensation you deserve. Sensemax Sensetube is the answer, so let's review it!
What is SenseMax Sensetube?
The SenseTube is a new and ingenious way to please yourself.
It is a vibrating device that has a Bluetooth function that is compatible with any iOS or Android phone and even with VR headsets.
It does not just let you deal with your fantasies in your mind, it creates the reality of your utmost fancies to which you could only submit to or surrender.
This new technology is harnessed to fit your desired needs: how you wish to be touched, stroked or caressed.
The Sensetube will change the way you engage with pure delight that will make you tremble in both excitement and euphoria.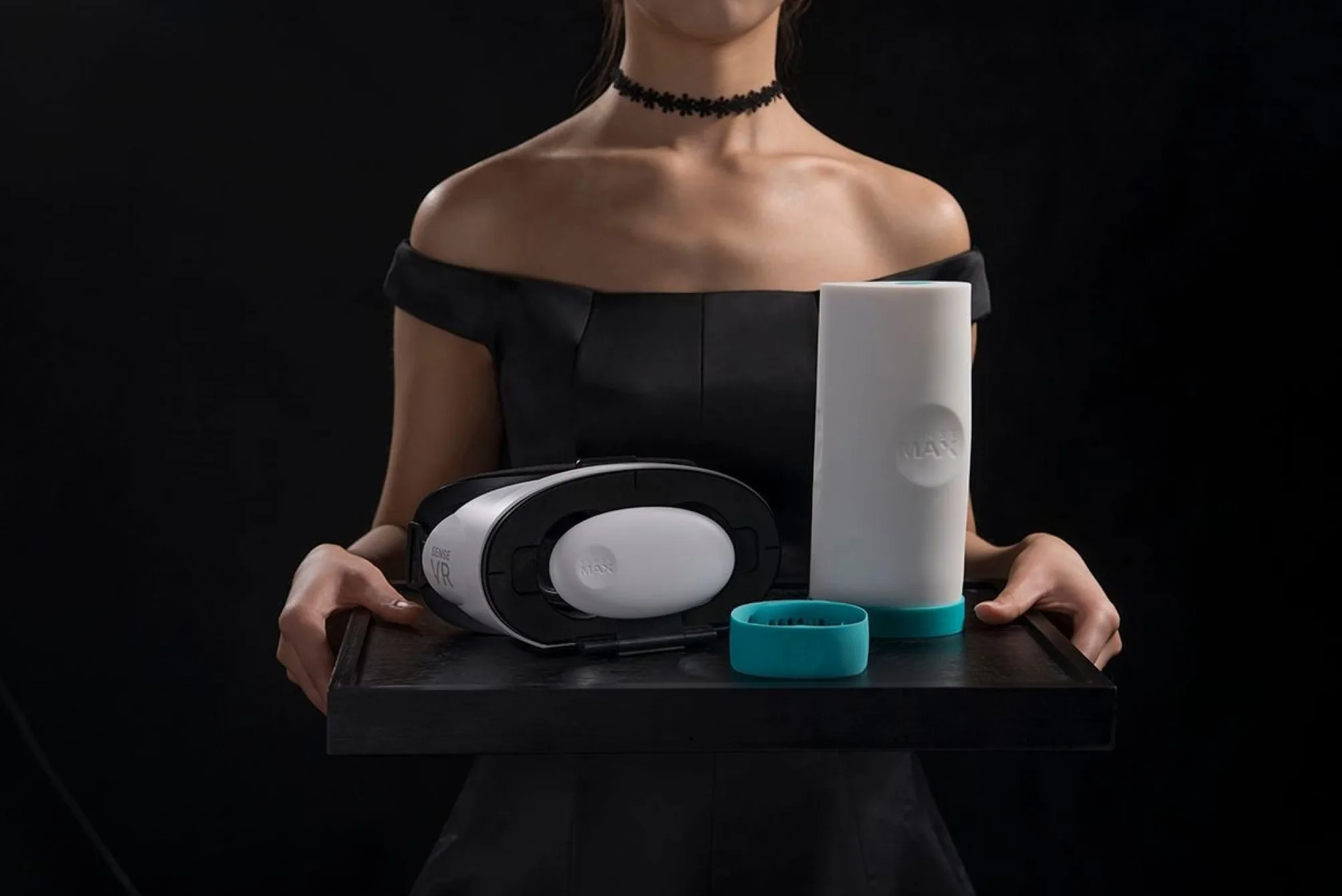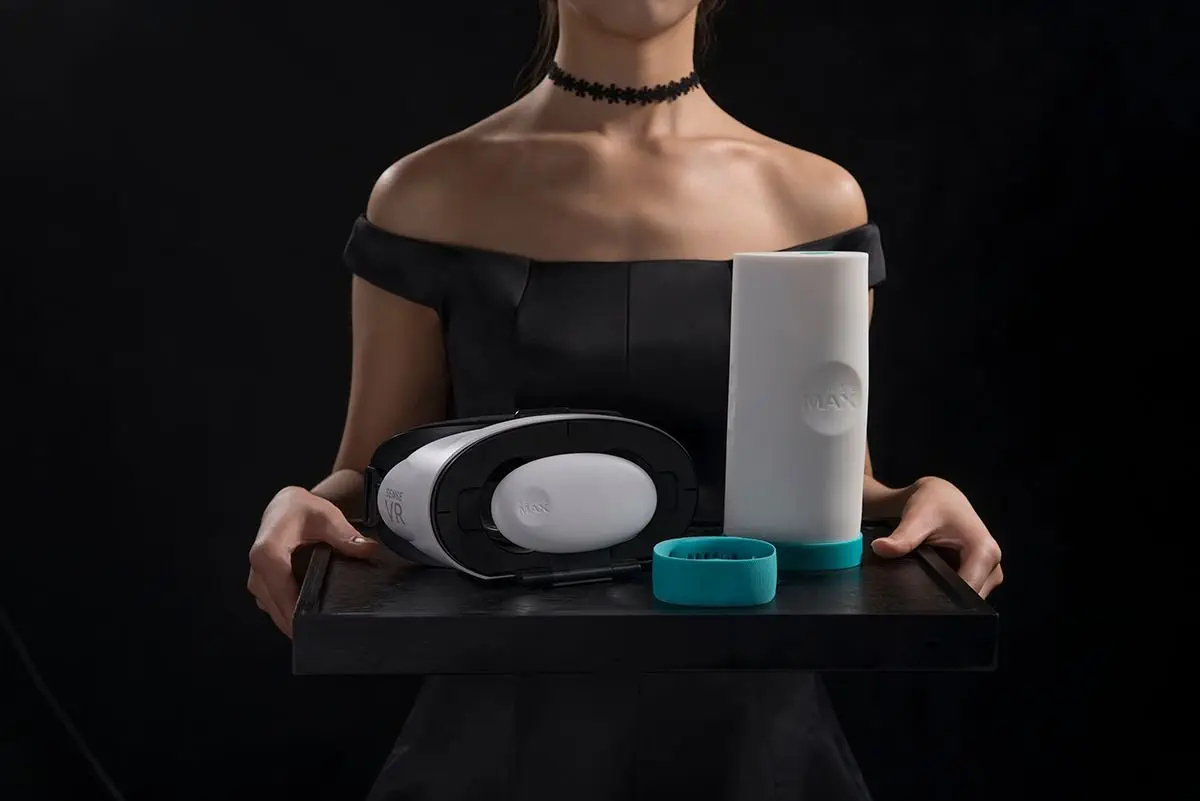 How Does It Work?
The Sensemax Sensetube is a high-technology and remote-controlled automatic masturbator.
It is an enhanced masturbator device for men to dig deeper into their sexual desires. It is fully compatible with SenseMax's Sense Ecosystem which allows you to synchronize the vibrating device to a VR-enabled app.
The virtual reality app is fully customizable which will help you expand your sexual fantasies in either 3D or 2D. It is also compatible with the Sense VR headset to further rouse your physical and carnal needs.
The device has a soft outer frame that is gentle to the hand and will give you a wonderful feel. Its ergonomic shape allows you to grasp on it tightly yet gently altogether.
In synchronizing your SenseTube to Sense Ecosystem, you will first need to download the Sense Lovers app on your mobile device and create your account.
Once in the homepage, you may choose from a number of videos for you to download.
Once downloaded, sync your SenseTube to your phone via Bluetooth to experience this entirely different and new approach to masturbation.
Use your VR headset for a full-on VR experience and play your video. Move the device up and down and see how the characters react!
The VR can play out exactly how you control your device. It can move the characters around or change your point of view.
Get crazy and do as you wish and the virtual reality will create a surreal feeling of authenticity as you fully succumb to your bliss.
The device creates a haptic feedback on your grip and you're every movement, making it feel real. You can even adjust the air lock system that fits your desired sensation.
You will feel waves of energy and electricity rushing through your whole being.
As you are gradually nearing the peak of your frenzy, you may push the "Max" button to fast forward to the most intense scene of the video and feel the intensified vibration along with it for an exquisite form of explosion and relief.
The SenseTube understands your sexual cravings and gives you exactly what you need. It allows you not only to feel those dire sexual intents but also to give into them unapologetically.
It is easy to carry around and even gives you the option to use it underwater because everyone wants to experience that aquatic moment of intimacy with a partner or without.
If you're up for a more acrobatic stunt, however, you can also use the device on a hands-free experience.
You can use the suction cup and feel free to mount it wherever you desire it to be – you have full control of how you wish to be gratified.
This device is exciting as it is mind-blowing! Inside the reality of your fantasy, you can be with whomever you want to be and do whatever you want.
Its aesthetic features will magnify your capacity to be a creative lover at the same time you will be able to understand and be in touch with yourself fully.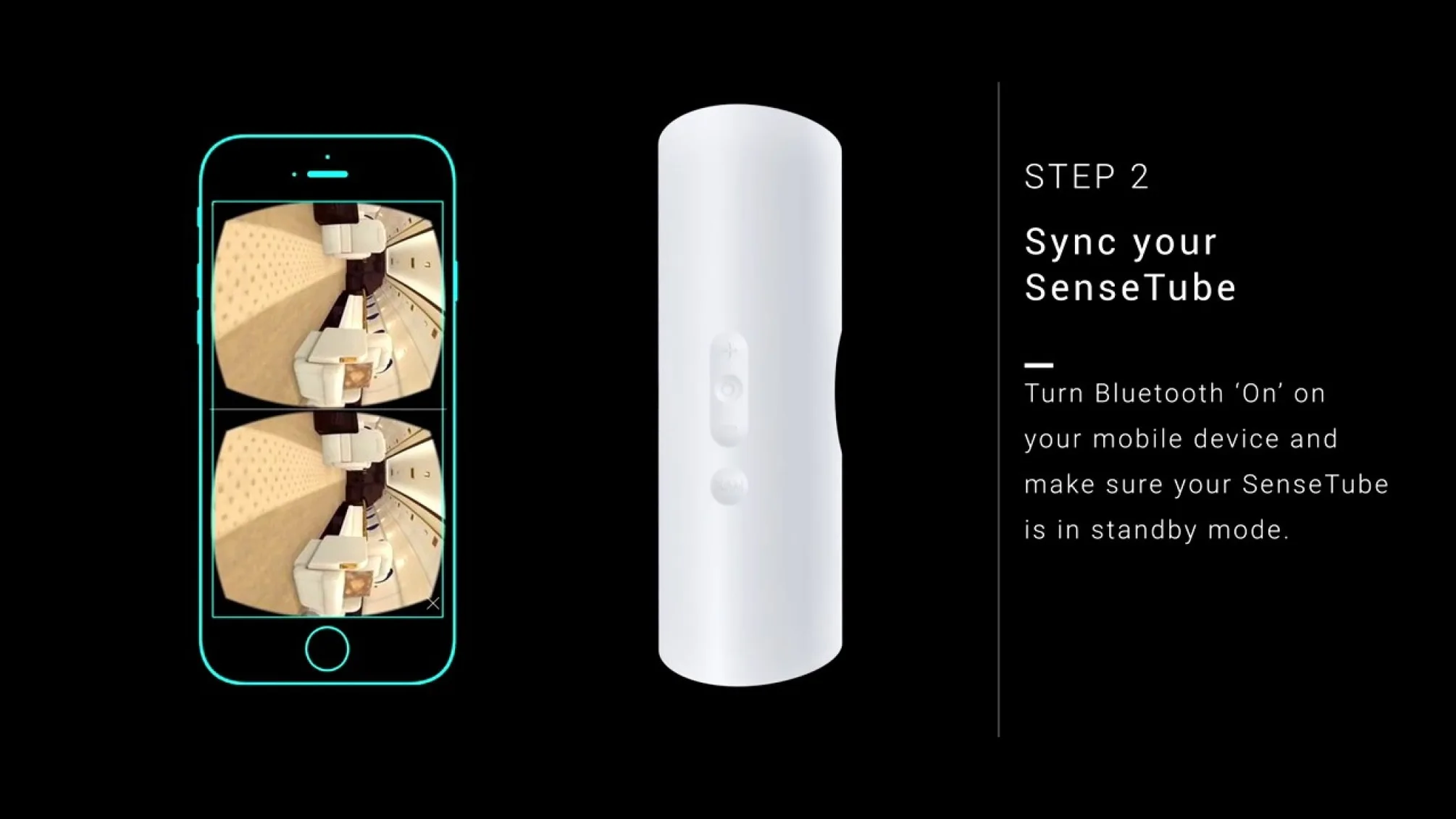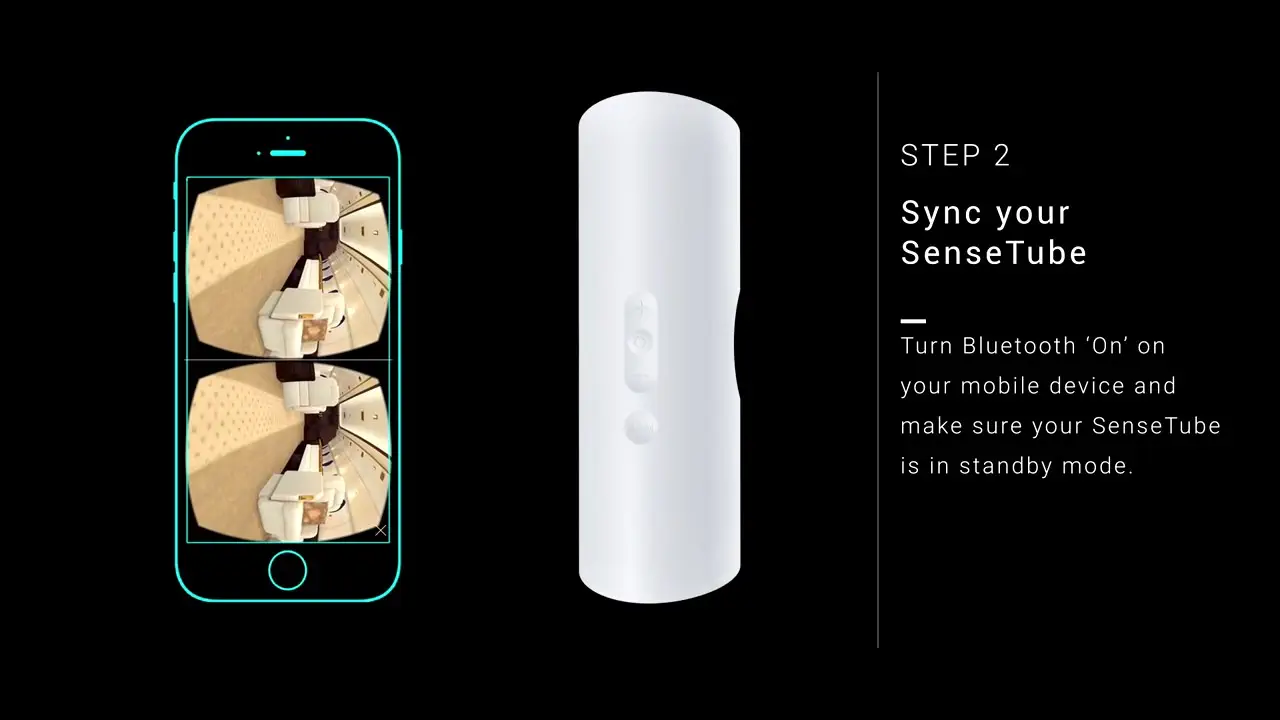 What's in the box?
The device itself is a wonder! It has 5 vibrating modes with 18 speeds, it has a 2.5 hours of battery life and it comes with a magnetic USB charging cable and a hygienic drying stand which makes it quite easy to clean.
In cleaning, you will just take the sleeve out rinse it with water and place it on the drying stand.
How does it feel?
The device has a stretchy sleeve and soft shell with a seamless design that will give you the urge to stroke it.
The shell delivers flawless tactile feedback allowing you to decide between an affectionate clutch and a more power-driven grip.
The body of the device is made of safe silicone that is ultra-soft and latex-free. The 3-button interface is easy to locate and control.
Packed in a discreet charging case, no one will ever suspect it to be a naughty device.
That makes it easier to carry around when traveling or even at work. It doesn't make much of a noise as well, you can feel naughty and oblige with your whim anywhere and at any time.
The vibrations it makes is less than 50 decibels which is not more than a soft whisper. It has a flexible yoga neck design that can bend up to a 36-degree angle.
The handle or body of the device makes it easy enough to get accustomed to. In no less than a minute you will feel that it's much like the real thing.
When you wear it, it easily becomes a part of you. It'll make you feel more in control and wildly shameless.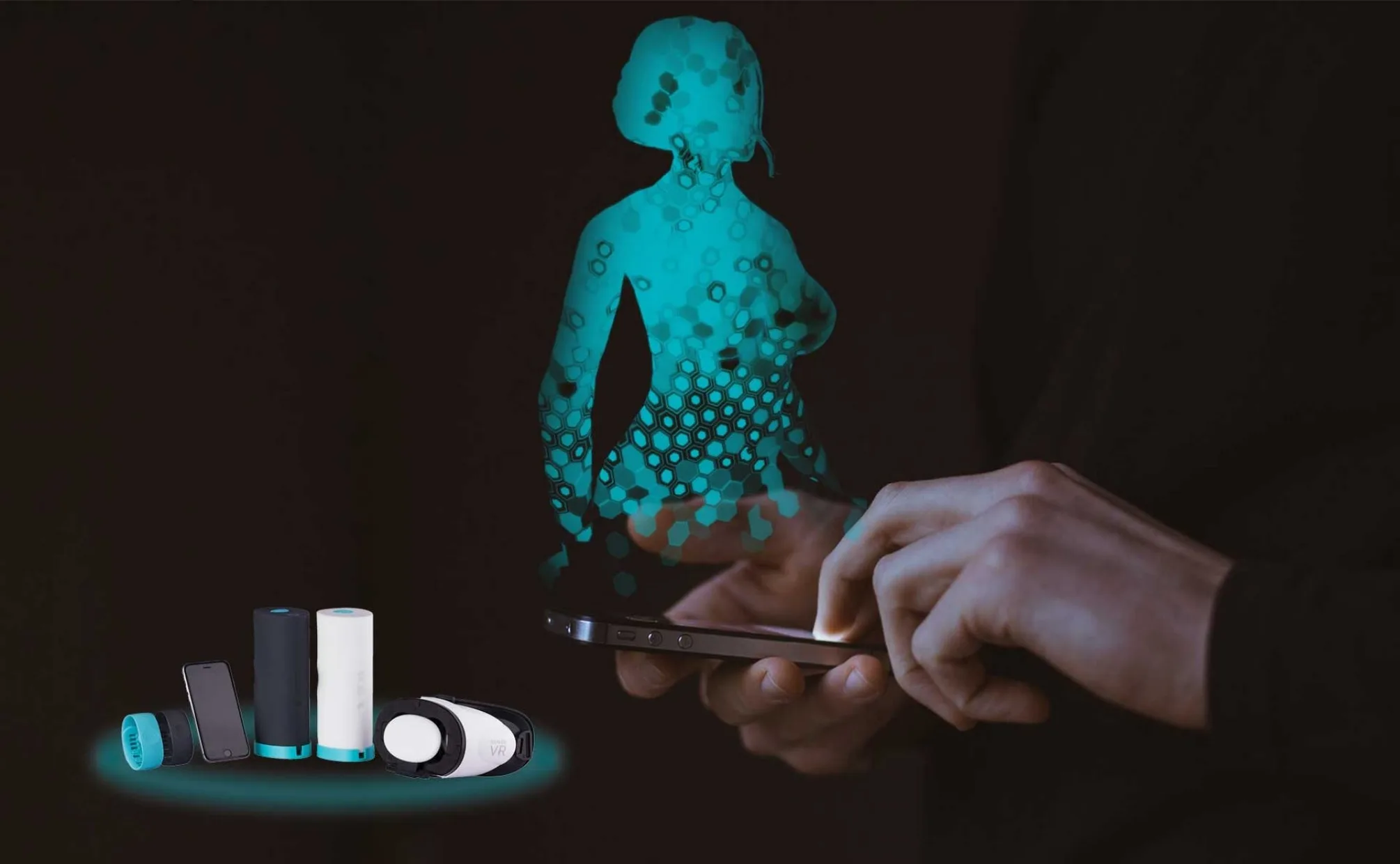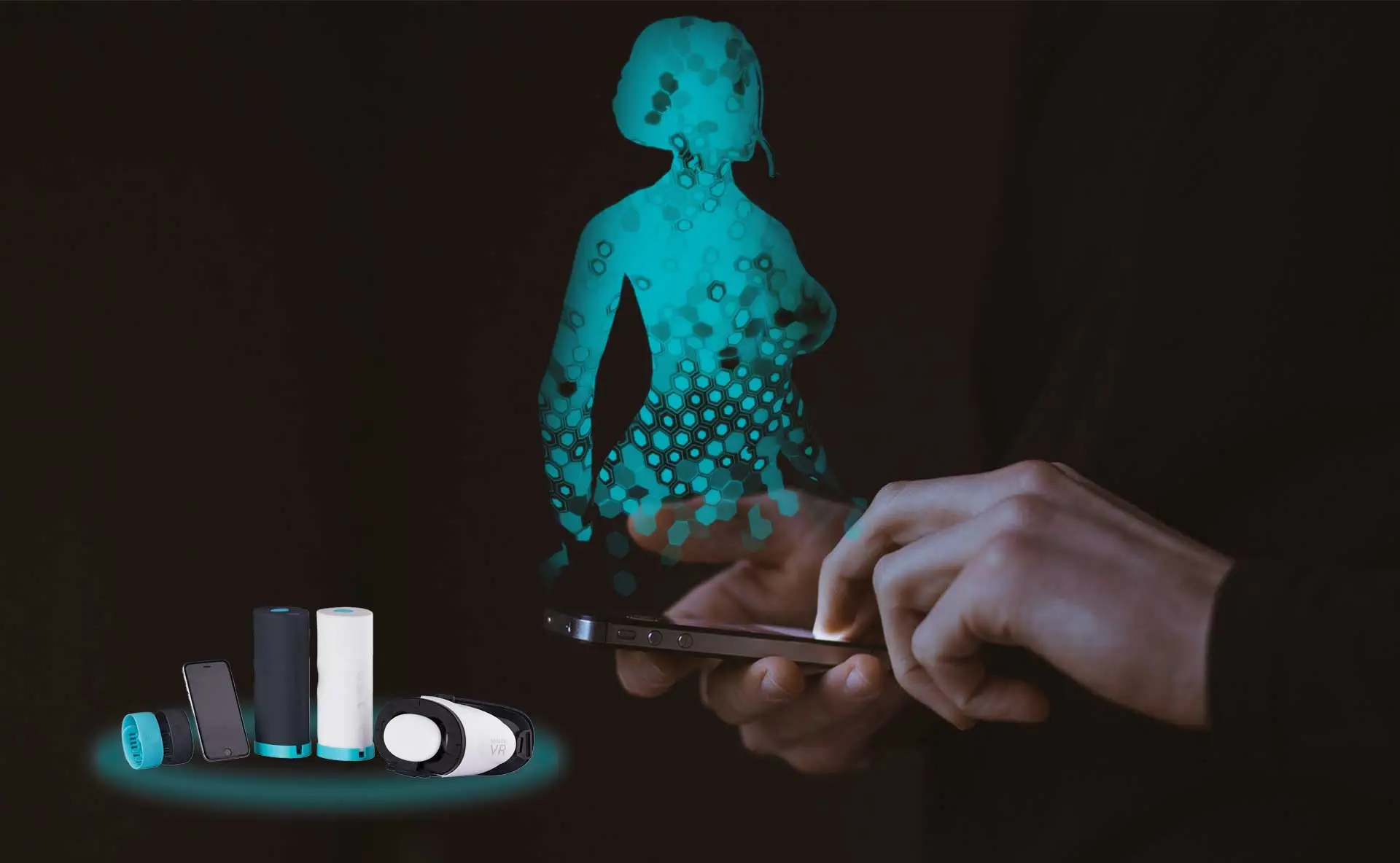 Pros
Dust proof and waterproof
Sleek and sly-looking device
Adventurous and impressive features
Hygienic charging case
Light, easy to use and portable
Wireless charging function
Bluetooth-enabled and VR-compatible
Cons
Can't use while charging
Only water-based lubricants are advised
The MAX button is only useful when synchronized with Sense Ecosystem
Verdict
The ad on the website says that it is the future of masturbation. And it is.
Gone are the days when we have to settle with a rather ugly-looking doll to suit our sexual desires.
Instead of going for a lousy doll-date or suffer and annoying friction burn, it's best to just settle into your bed or your couch, put a VR on and sync it up with the SenseTube.
The device has changed the manner pleasing oneself, it has set a trend of mixing reality with fantasy – even turning our liquid dreams into reality.
When it comes to gratifying your needs, SenseMax SenseTube is truly the companion you deserve.