Satisfyer is really living up to their name.
Once again, they've completely satisfied me with their latest product, the Satisfyer Pro Traveler. From the name itself, it's a product that's ideally used for horny people who are always on the move.
However, that doesn't mean it can't be used at the comforts of your home. It won't be such a bad idea to do that too.
Is this product worth the money? Find out in this Satisfyer Pro Traveler review.
What is it
At only 4.85 inches, the Satisfyer Pro Traveler is an excellent fit for any lady's hand. It's a stimulator that prefers girls for hard sex.
Since it's stylish and compact, you'll undoubtedly see yourself using this sex toy for a very long time.
The design is so good especially with the aubergine color that you'll immediately conclude Satisfyer designed it with the customer in mind.
One good advice would be using lube while inserting this sex toy in your vagina. I did that when I used it for the first time, and it produced great results.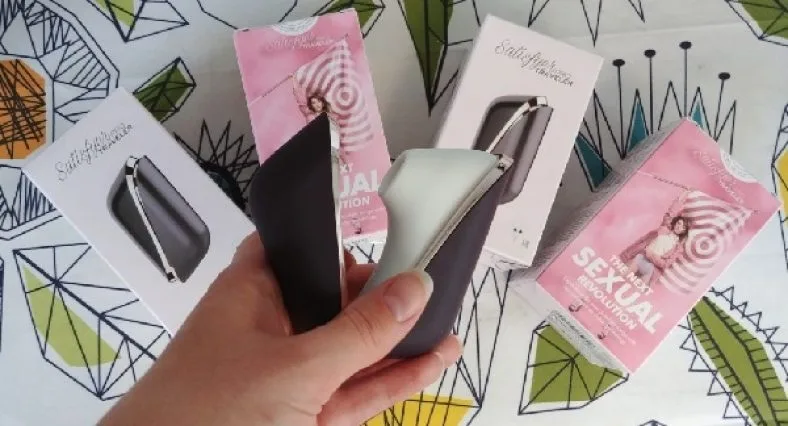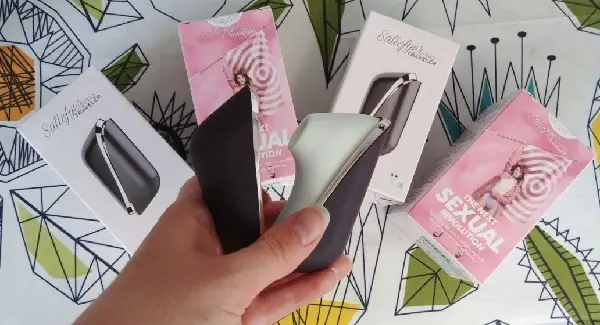 How does it work?
The Satisfyer Pro Traveler has 11 incremental settings, and as expected, there are only two buttons – the plus and negative ones.
Hence, it's pretty easy to figure out what those two buttons do. In fact, they serve multiple purposes from adjusting the speed and moving from one setting to another.
No doubt, making the sex toy work would be the last thing on your mind as it's pretty easy.
You must feel your clit, so you'd know the setting that's the best for it.
During my experience, I could only take the 8th setting. The 9th seems a bit too harsh for me, but that's just me.
To switch on the device, all you need to do is to hold and press the plus sign button.
Of course, you'll need to switch it off when it's not in use or else it will only be a matter of time before you need to charge it again. Good thing, you just need to do the same thing to switch it off.
What's in the Box?
One useful item in the box is a built-in magnetic storage case.
Now, you won't have to worry about other people finding out you're carrying the sex toy in your bag.
In fact, the case fits the toy to a "T." Obviously, it's designed in such a way that nobody would find out what it is even those who decide to inspect your bag.
There's no way you'll accidentally press the buttons of the Pro Traveler while in transit because the buttons are kept in such a way that they're hidden from you.
Besides, people will already know what you're hiding when you accidentally switch it on. Good thing, you won't have to worry about that happening.
As for charging, it's USB rechargeable which means it comes with a USB cable. This is very convenient because you won't have to look for a socket to plug it in.
You can easily plug it in your laptop or desktop and leave it there for a few hours.
Also, there's a small instruction booklet that tells you everything you need to know about the item. It would be best to spend some time reading it, so you don't use it the wrong way.
Besides, the booklet has some tips on how you can maximize the features of the item.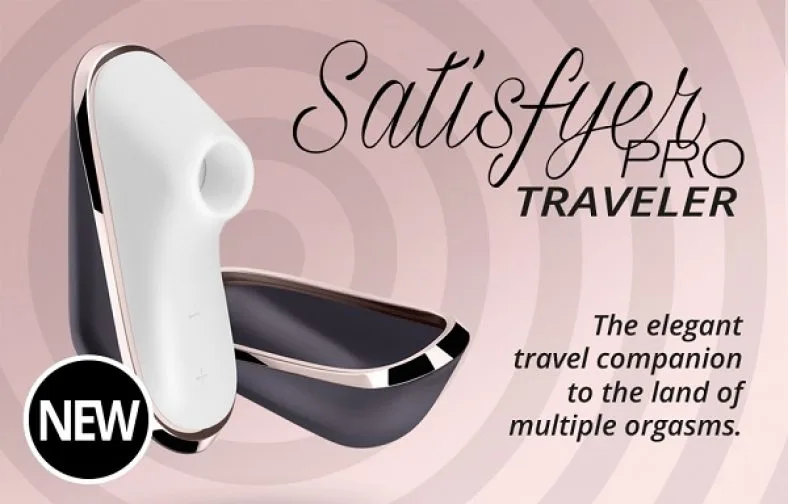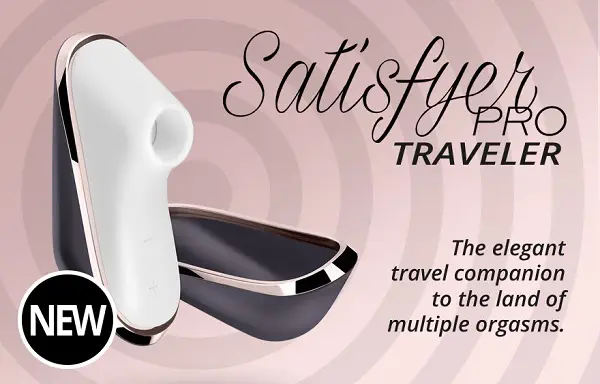 How Does it Feel?
It felt so good that I came multiple times in an hour. Yes, I haven't experienced that before, so I'm glad to have come across this sex toy.
It makes your wildest fantasies come true. In fact, I completely forgot who I was while I was pleasuring myself with it.
It's one of those toys you just can't get enough of.
Believe it or not, you can still access the buttons while it satisfies your clit. All you need to do is to hold it upside down, so the buttons are above the clit.
Imagine the feeling of the speed getting faster while the Satisfyer Pro Traveler is inside you.
Also, it can be used with a partner due to how small it is. For me, I've decided to use it alone as my partner has yet to have any experience using sex toys.
Pros and Cons
The Satisfyer Pro Traveler is 100% waterproof which means you can use it while having a bubble bath. Additionally, it's very affordable compared to sex toys that are very similar.
Hence, you won't break the bank when you decide to purchase this item.
Since it's made of ABS plastic and silicone, you'll never have a hard time cleaning this product. I just sprayed the silicone with a sex toy cleaner.
It won't be a good idea to use a dryer on this product though so I just let it dry by itself.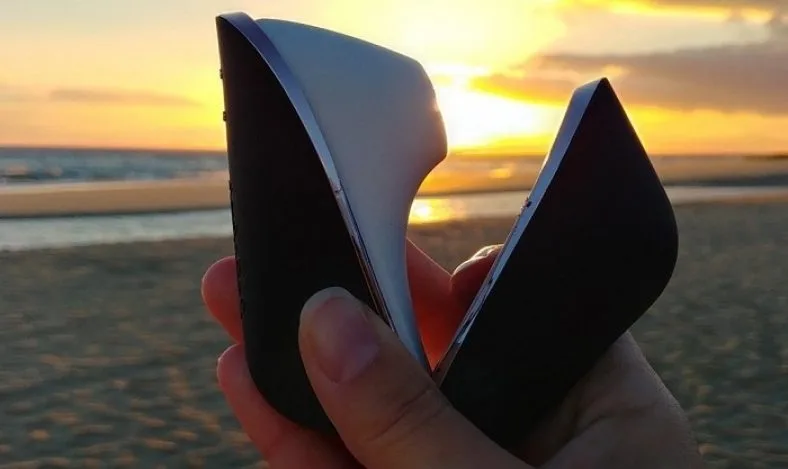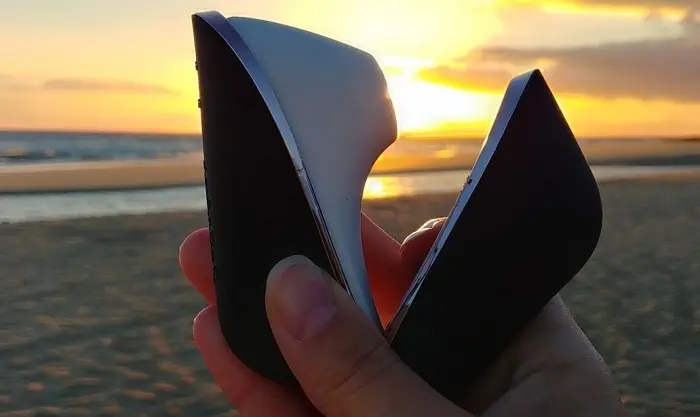 One thing I noticed is that the toy makes a terrible noise. Although it may become tolerable after using it for a few times.
However, it may turn off some users after their first time of using it. It's certainly not the toy for those who have roommates who are just next door.
Also, those who are used to inserting large toys into their vaginas may find this a bit small. Of course, it's going to take a long time of adjusting to it, but it will be worth it once you get the hang of it.
Verdict
The Satisfyer Pro Traveler is a must-have for all sex addicts out there who love to travel.
Due to its small size, it's easy just to stuff it in your bag somewhere. I'm not ashamed to admit it made me cum on multiple occasions.
In fact, the feeling of reaching orgasm has never been this grand.
I find it very comfortable to use this item no matter where I am to reach the climax. Yes, it won't matter whether I'm in the bathroom, the kitchen or even the balcony.