As a woman, it is so important that you take care of your sexual health and this means training those pelvic floor muscles on a regular basis.
Using kegels can help prevent incontinence as you get older, it's also recommended that you use them if you have had kids or to even improve your sex life.
Wouldn't it be great to have a product that is a kegel device and sex toy in one?
Introducing the Ohmibod Lovelife Krush which is a high-quality item aiming to be multipurpose in the ways that have been mentioned.
This Ohmibod Lovelife Krush review is going to tell you everything you need to know about the product so get comfy and let's dive right in.
>> Click here to learn more about the Lovelife Krush or order it now <<
What is it?
The Ohmibod lovelife krush are love balls, they are super cute to look at and also work very well for two different purposes.
With a handy app that reports back on your exercises and helps you improve, the product is ideal for those who have never used kegels before and might need a little help along the way.
The item can also be added to your sex toy collection because the positioning once inserted and the vibrations are very pleasureful.
How does it work?
Simply insert the Ohmibod lovelife krush into your vagina, leaving the heart tail hanging out for easy removal when you are done.
Switch the toy on using the button on the front and you will instantly feel the powerful motor which unleashes spine-tingling vibrations.
This smart activity tracker helps you do your pelvic floor exercises the correct way but this isn't all the Ohmibod lovelife krush offers.
Using the device as a sex toy is so fun and that is all thanks to the TASL app which is free to download on Android and iOS.
Many people don't know that the popular Ohmibod brand was created by a married couple and the features on this app are definitely aimed at lovers to use together to improve their sexual intimacy.
While inserted, this app gives you naughty prompts like "Have you tried outdoor sex?". This added prompts is guaranteed to give you ideas of things to do inside (and outside) the bedroom.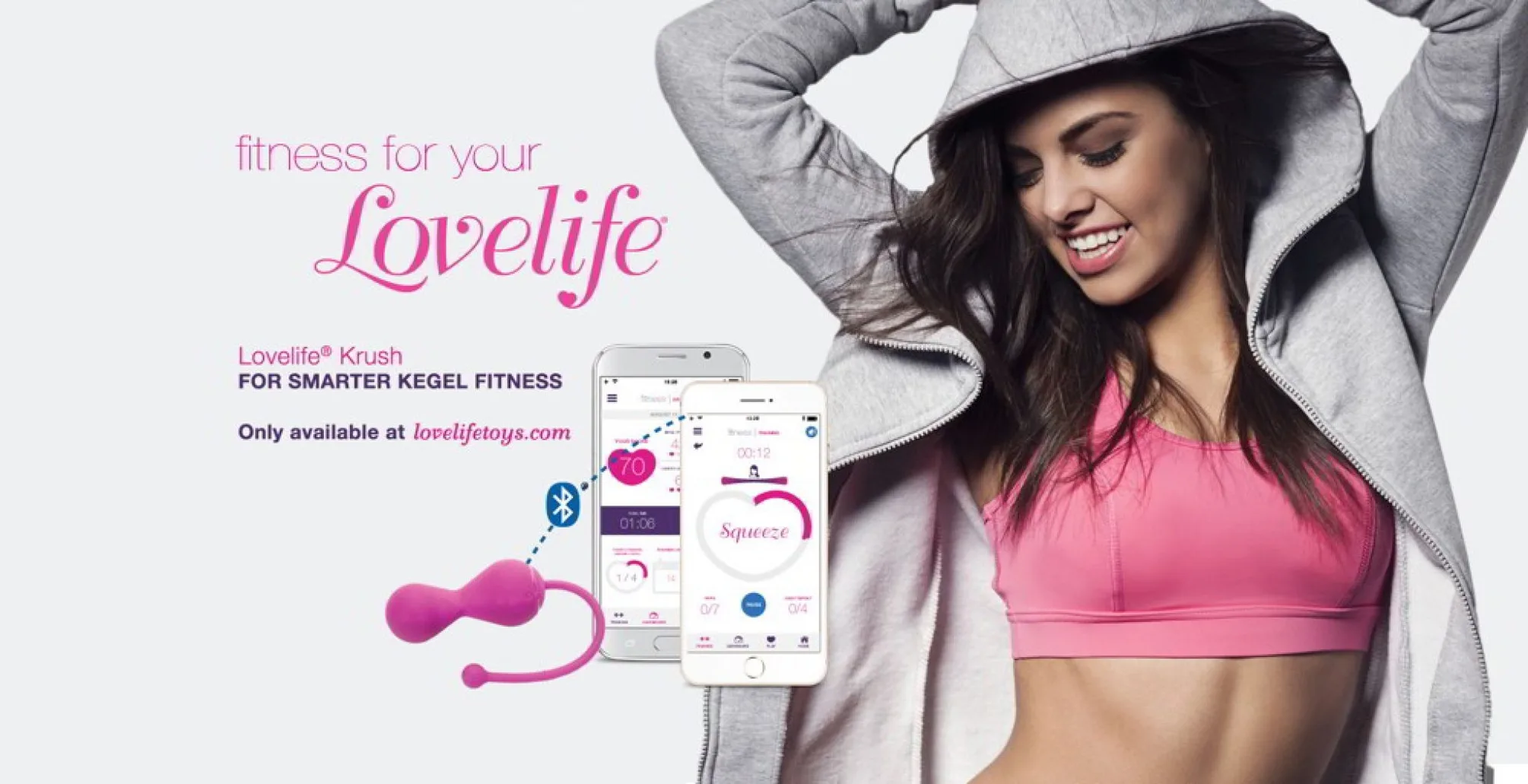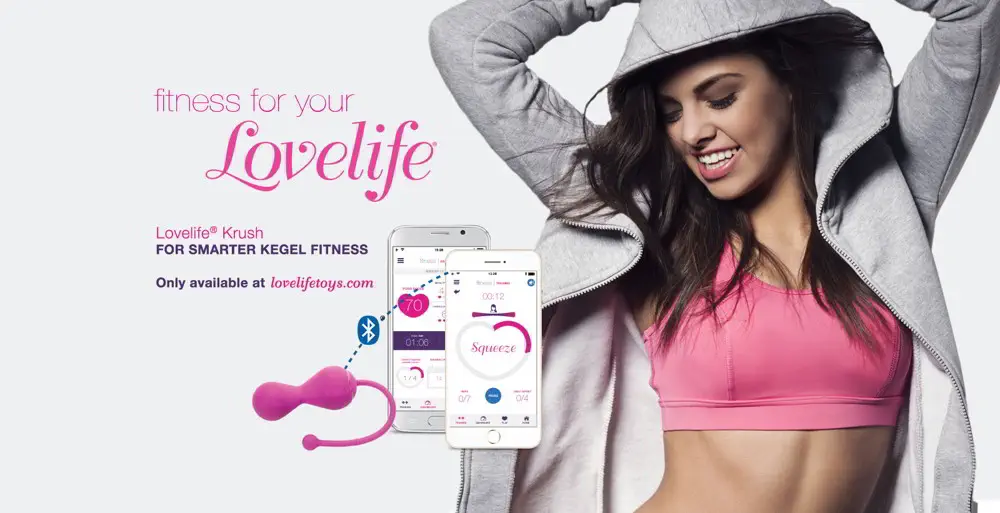 What's in the box?
When you purchase the Ohmibod lovelife krush you will obviously receive the device itself plus a few handy extras.
This includes a storage bag and a USB charging cable.
The app can be downloaded free of charge independently and these accessories are all you need to get the benefits of the product as you use it to its full potential.
How does it feel?
The Ohmibod lovelife krush feels incredible but in a more subtle way than other toys like big intimidating dildos which is what you might picture when you hear "sex toy".
The general design of the device means that it will hit those sensitive spots inside you, which will make you orgasm again and again.
The vibrations can be adjusted via the app depending on how intense you like it. You can use the toy when you are by yourself or with a sexual partner.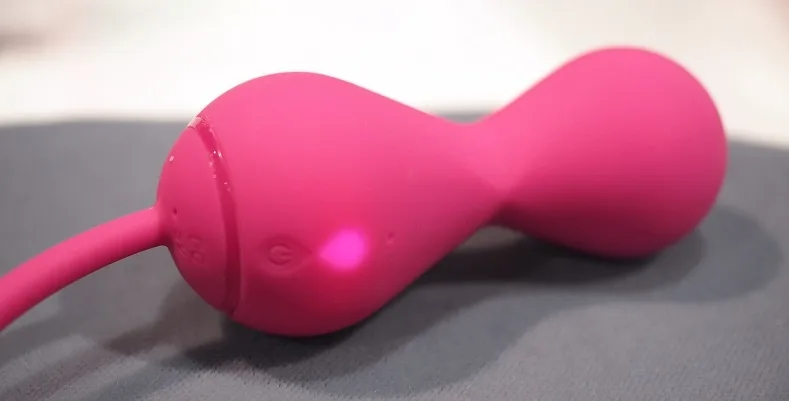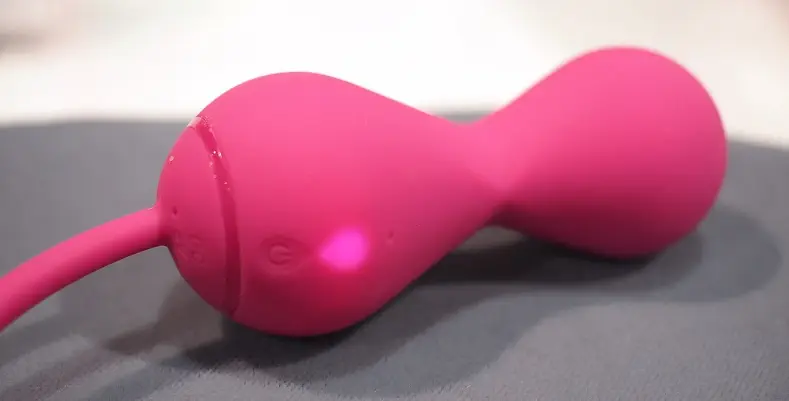 Pros
Primarily designed to be used as kegels for the pelvic floor muscles, this product is very effective and much more technologically adapt than other pr
oducts on the market. There are voice guided training programs which walk you through the exercises depending on your experience. You can even set goals and the app has everything to help you achieve them helping you beat your current record every time that you use the device!
If being used as a sex toy, the Ohmibod lovelife krush can be controlled by your partner which can help to spice things up in the bedroom. The vibrations are adjustable and while the toy is subtle, it has a powerful motor which is sure to help you achieve orgasm time after time. There is a TASL app in conjunction with this toy, It is free to download and easy to use and has cheeky prompts that are guaranteed to get you hot under the collar. If you don't want to download the TASL app, the toy has sensors so the toy can also be controlled with these.
The loveballs are rechargeable and the device comes with a USB cable that can be plugged into any outlet. This will save you money on the cost of batteries over time and will mean that the product is always ready to use. There is a fairly good battery life on the product too so you do not need to worry about it running out mid-session.
It isn't all about looks of course but the ohmibod lovelife krush is really cute looking and it comes with a handy silk pouch to store it in which is an added plus.
The product has gained itself positive feedback for women and couples all over the world. Whatever benefits you are hoping to achieve from the item, you are going to get it so you just need to try it out for yourself.
Cons
In terms of sex toys, it might not be as stimulating as some others on the market.
Some customers have reported the Ohmibod Lovelife Krush being a little louder than what they would have liked.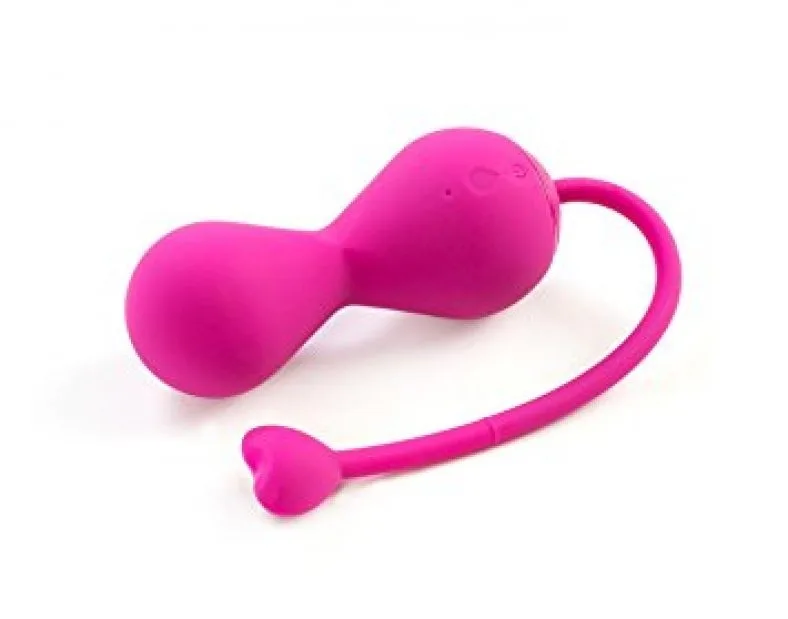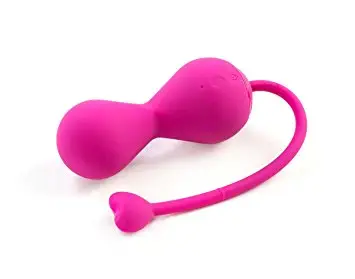 Verdict
All the information to help you decide if this product is right for you has been included in this Ohmibod Lovelife Krush review and hopefully you have found it interesting.
The product would be perfect for all kinds of women including those who want to improve their pelvic floor muscles, those looking for a sex toy to use by themselves and those women interested in enhancing their relationship with their partner.
Hell, maybe you want to do all three! If you are looking for something a little more subtle but that still works really well, look no further.
The Ohmibod Lovelife Krush is going to blow your mind and the only thing you are going to regret is that you didn't purchase it earlier.
>> Click here to learn more about the Ohmibod Lovelife Krush or order it now <<