Nexus Revo 2 is a high-quality functional adult sex toy that has been made by the Nexus brand.
Nexus is an internationally recognized British company that was found in 2005. It has a wide range of self-love devices in the market. These devices have been made from the highest quality luxurious materials.
Revo 2 is a second generation tool in the Revo lineup and a major upgrade from its smaller Revo Slim counterpart.
It has dual-action properties that offer you a more powerful prostate massage than its predecessor. The device stimulates both the perineum and the prostate to guarantee optimum results.
What is the Nexus Revo 2?
Revo 2 is a successor to the original prostate massager known as Nexus Revo. It is a rechargeable device that has been made from the medical-grade smooth, silky silicone materials.
The materials are hypoallergenic in nature making it easier to clean and handle. It has a sleek, sexy body with a glossy metallic base.
The device can rotate and vibrate at the same time to give you a more holistic sexual experience. It comes with a distinct charging pad and a universal USB cable that enables you to charge it from the PC or Mac.
The toy has been designed in an innovative way to make it easier for the user to reach new orgasmic heights.
A two-speed rotating shaft has been included to enable you to get a deep and thorough massage that goes straight to the prostate.
At the same time, there are the two settings that allow you to control the level of vibrations delivered to the perineum.
Among the many prostate massagers on the market, the Nexus Revo 2 stands out because of its powerfulness and durability.
The materials used on this device inspires confidence to the user because they are completely odorless, body safe, and non-porous.
How does it work?
The Nexus Revo 2 review shows that it works in a very simple way. To be able to use it, you first need to ensure that it has sufficient charge.
The device can be charged by inserting the micro-USB cable into its little magnetic charging cap. It can then be left attached for about 3.5 hours to get it fully charged.
Once it is charged, use a reliable water-based anal lube to slather the tool and yourself. The tool should then be gently inserted to facilitate prostate play.
Before insertion, you can make the process easier by lying on the side and placing your knees closer to the chest.
The insertable portion of Revo 2 has a maximum insertable width of 1.25 inches. The device height is 5.82 inches while its base width is 5.04 inches.
A single charge for the device can last you for between 3 to 4 hours. A remote control has been included to enable you to control the amount of fun that you can get from the toy.
You need to hold down the remote's power button for a few seconds in order to turn it on.
To know that it is on, a little red light would flash at the top. A second quick press on the remote would turn it to its lowest vibration and rotation setting while a longer press would turn it off.
During operation, the Revo gives you a unique, sensational feeling and a cyclic finger-like touch to your prostate.
Some of the features that enable it to achieve great results include a combined perineum and prostate stimulation interface, an independently rotating head, and a rotating external arm.
Other include the two distinct rotating speeds, raised nodule texturing, and three intense vibration settings.
A simple control interface that has a push-button at the base enables you to move through the various vibration and rotation settings quickly.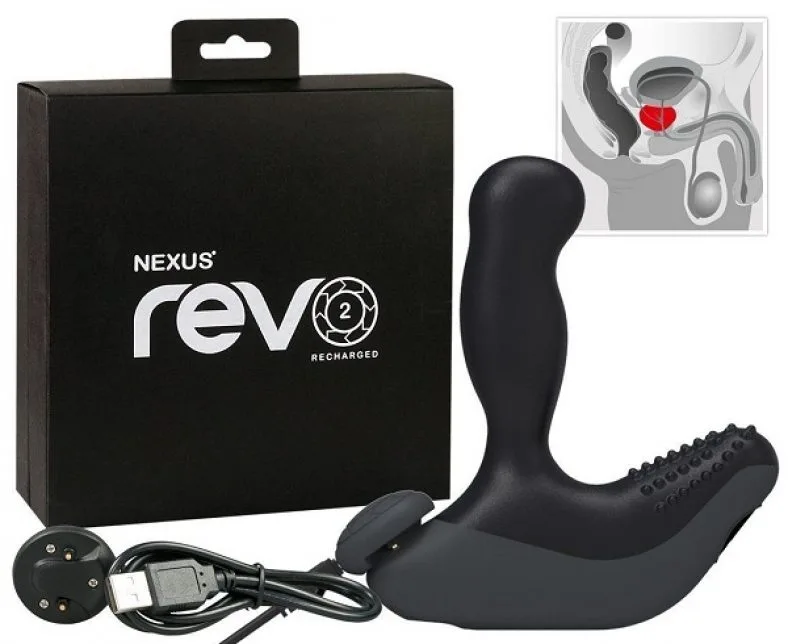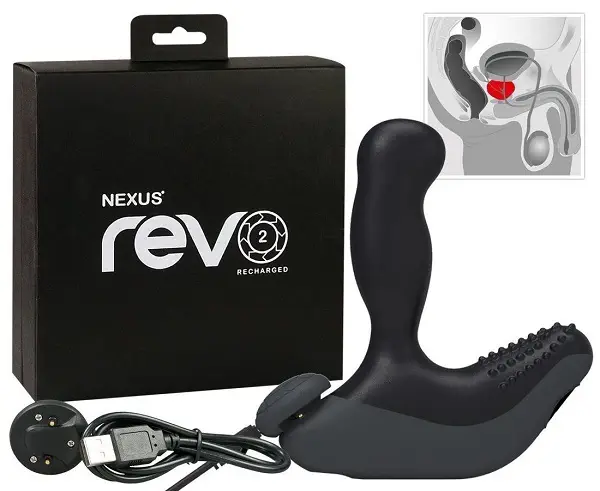 What's in the box
This unit comes in a sturdy storage compartment which contains the following items:
A Nexus Revo 2 rechargeable silicone prostate massager
Standard USB charging cable that has a magnetic connector
A leatherette silky drawstring carrying pouch
An instruction manual
These contents have been packed to enable you to launch the pleasure rocket immediately after purchase. You will need to buy separate things like the anal douche, lube, and toy cleaner.
The product dimensions are 18.5 by 18.2 by 5.3 inches while its weight is 7 ounces. The contents of the box are protected by a one year warranty from the manufacturer.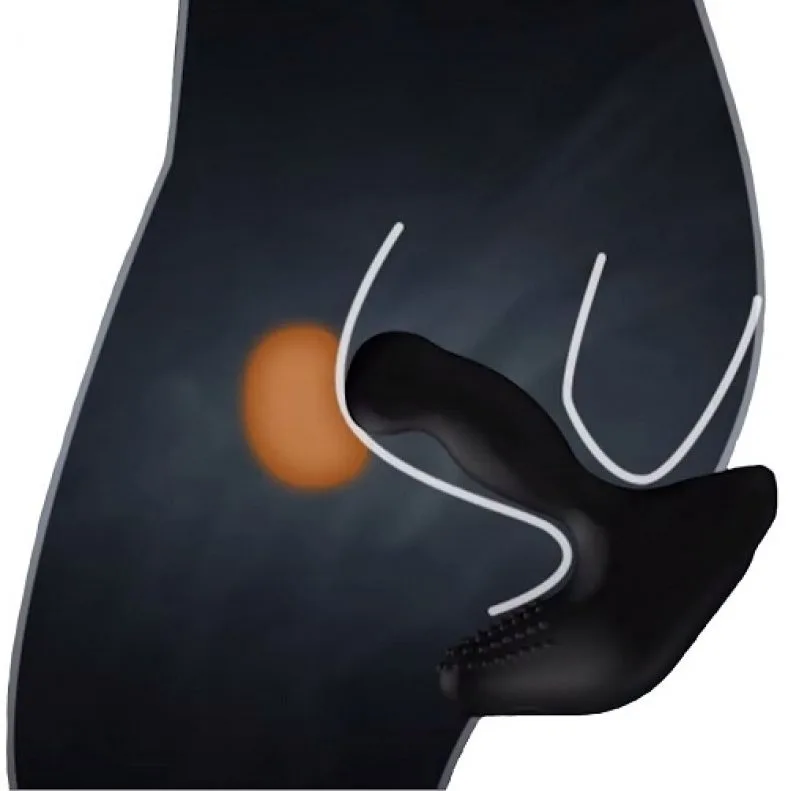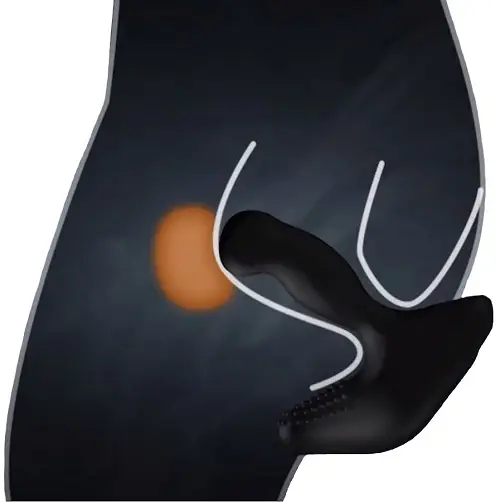 How does it feel?
The Nexus Revo 2 delivers a deep and precise combined stimulation for both prostate and perineum. The kind of feeling that you get is simply out of this world.
The independently rotating head delivers high orgasmic standards to give you a comprehensive full-body pleasure.
Having been build from silky silicone materials, the unit is able to work well with a nice lube to glide through without tearing or ripping anything.
The smooth silicone makes it possible to use even with low lubrication. The strength of the Revo doesn't decrease with the reducing battery.
The device would, therefore, continue to give you uncompromised pleasure until it has completely shut down. Its flexibility is firm considering the fact that it has latex and phthalates in its construction.
Pros
The unit has a unique rotating tip that would find the p-spot at all times
It provides an amazing prostate massage to any person because of its relatively small diameter
The texturized perineum pad vibrates at various speeds to serve many intents and purposes
The toy is fully rechargeable and doesn't require you to buy any batteries
Use of medical-grade silicone makes it smooth and nice to touch
The shaft is firm and strong enough to perform its job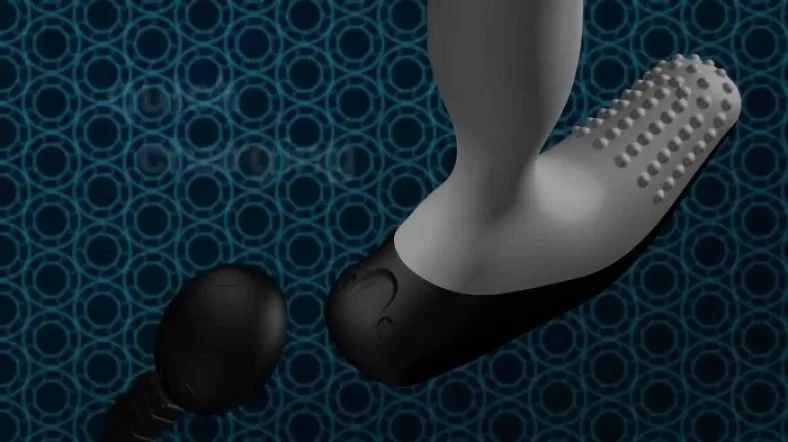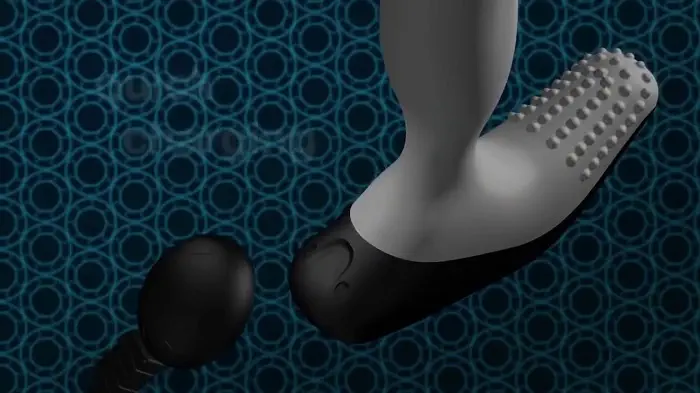 Cons
It's a bit expensive
You need a lot of patience to get it fully charged
It doesn't work well with water and can even cause electrocution
It doesn't have an indicator light for the battery, and this leaves you guessing as to when the battery is expected to run out
Verdict
Not many perineum and prostate massagers on the market are able to compare with the Nexus Revo 2.
It is a luxurious and high tech device that guarantees a pleasurable experience for any user. The rotating head has been uniquely designed to make it a great choice for starters.
It has various intensity settings which still makes it a great prostate toy for intermediates.
Generally, it is a simple, supremely designed, easy to use, and remote-controlled adult toy.