From long-establish pros with years of experience and thousands of followers to those just beginning to think of becoming a camgirl or adult performer, what with the jaw-dropping success of OnlyFans and all the various platforms like it, the question on everyone's lips is "what site—or sites—is right for me?"
Hoping to help, at least a little bit with this, for this article, I'm going to go over if Loyal Fans might fit this bill—and if not, then why not?
>> Click to Join the #1 Adult Social Media Platform
Signing up with Loyal Fans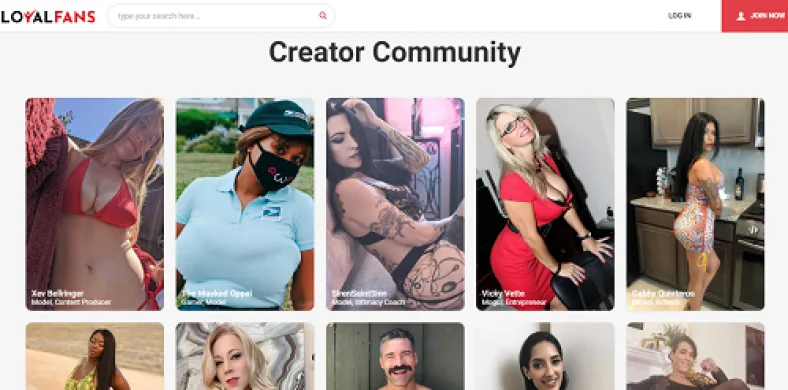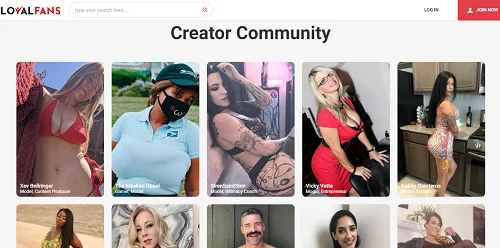 Getting things up and running with Loyal Fans is a simple process, requiring much of what sites like it already ask their content creators. For instance, performers must be over 18 and provide a scan or photo of some form of government ID to verify who they say they are.
From there, it's all about putting together your profile, listing your various social media accounts, and setting up banking information so, no duh, how you'll get paid.
They also mention, and an addition no duh, that you'll need a suitably powerful computer or smartphone—though as we'll get into momentarily, the latter is somewhat debatable.
Is there a fee to use Loyal Fans?
In line with every other adult entertainment platform, Loyal Fans doesn't, per se, directly ask for money to use its services. Instead, they take a certain percentage of each dollar (or your currency of preference) you make.
With Loyal Fans, that's also a standard 20%: placing it on the higher-take-home-pay scale of sites like it, including the elephant in the room: OnlyFans.
You can additionally score a nice 5% on top of this by signing up for their referral program, which gets you this extra each time a new fan signs up with you or any other Loyal Fans performer on as well.
How does Loyal Fans work?
If you're already familiar with OnlyFans or the sites like it I've reviewed here for Teledildonics, then this should be familiar territory.
But in case you haven't looked at my pros and cons of them or are simply (sigh) uninterested in them, Loyal Fans is a site where you can transform your already loyal fans, the ones you may have built up on social media platforms like Instagram, Twitter, and such and entice them to pay a subscription fee to see whatever else you (ahem) have to offer.
Note, though, that if you do have this hefty number of followers, and of those a lovely percentage that would, indeed, shell out cash for that kind of content, things will be … well, not necessarily easy but easier than if you're starting your adult entertainment business from scratch.
Fortunately, Loyal Fans is one of those sites that's eager to help well-seasoned experts along with wet-behind-the-ears newbies by providing everyone with an assortment of quality tools and systems.
As far as I've been able to determine, a unique one they offer is for performers to build their own widget: a block of code that can be dropped into your already set-up site or blog that if those interested in what you're putting out there when clicked on it will take them directly to your Loyal Fans page.
How much can Loyal Fans' performers make?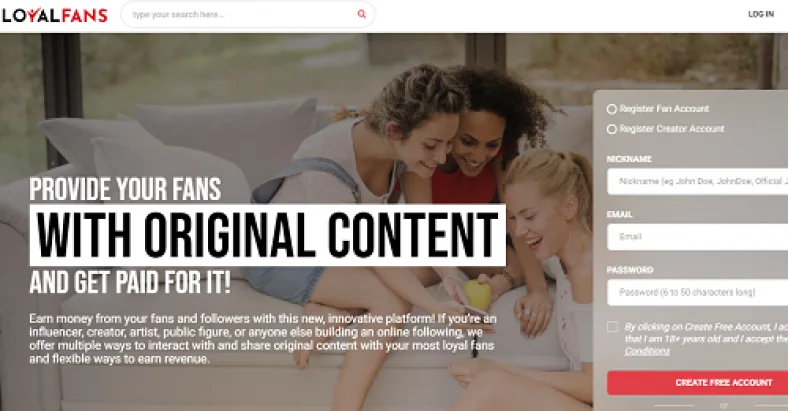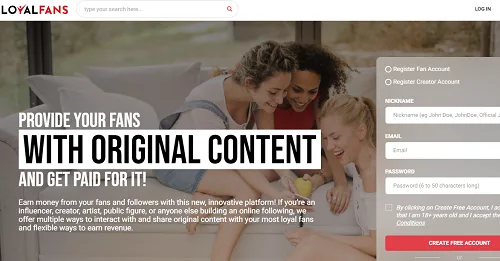 Not to make light of such an important question—taking home as much as possible is the name of the game, after all—it kind of boils down to you'll make a lot of money if you put in a suitable amount of work.
You can, somewhat, crunch the numbers like this: take all those followers you have on your social media accounts, and multiply this by how much you think they'll be willing to pay for a subscription and there you have it.
Though, this is not exactly accurate as it depends on everyone doing the same thing when the reality is far closer to only a relatively small percentage doing what you hope they will.
Other factors include how much you charge, that tricky balance between a lot, so you'll only need a few to provide you a fantastic payout as opposed to asking for lower, with your discounted rate being more appealing to more fans.
No top of all this, there's the question of what you post and when with putting out lots of posts and enticements coupled with doing so with greater frequency at the cost of all of this requiring more time to create and manage.
Getting paid with Loyal Fans
Staying with money, money, and hopefully, more money, up against their rivals, Loyal Fans isn't the best or the worst when it comes to how you can get what you've earned into your bank account.
As it stands right now, performers are limited to two payment windows in a month: from the first to the 15th and the following one from the day after that to the end of the month.
This is hardly ideal, though again, not as bad as other platforms but can still possibly result in undue anxiety if you need to get paid as fast as possible.
There's also that you can only request a payout unless you have $50 or more to get—that's very much like its competition, so no extra blame to them about that.
Alas, another limitation is how they send out payments, as—again, as far as I know—they seem to only support ACH for their United States performers or, for other countries, a wire transfer.
What you can offer with Loyal Fans
Though they provide for pay-to-view posts, Loyal Fans is all about all those juicy subscriptions. How much you ask for is entirely your call; however, it's notable that it appears that—as opposed to those other platforms—paying fans have to spend on a month-by-month basis instead of being able to sign up for a year at a time.
On your page itself, you have the option to post content that can be viewed just by your paying fans or freebies designed to get potential subscribers all hot and bothered to sign up.
Posts can be almost everything, like videos, images, animated GIFs, text, or audio. Unfortunately, Loyal Fans can't handle things like livestreaming though you can offer your fans the opportunity to receive personalized content via text—for a fee.
Extra benefits and features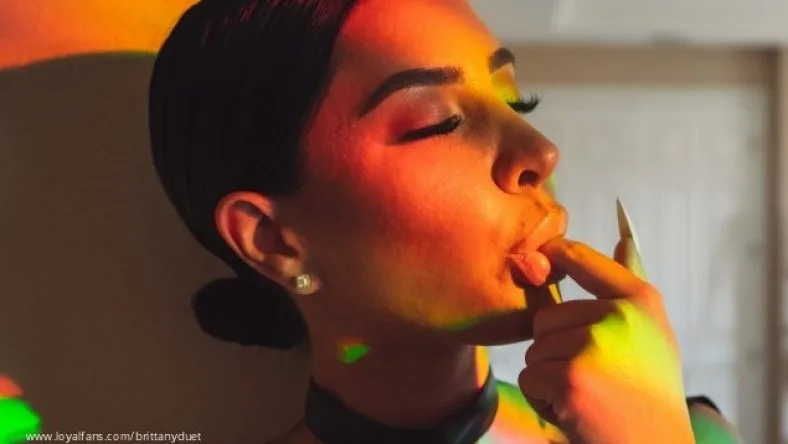 Loyal Fans performers with Twitter accounts can link the two sites together, where—should you want—your posts from Loyal Fans will show up in your Twitter feed; making it a potentially useful way to move your followers from there to where you can present them with additional, for pay, content.
While much of this may have you leaning more towards considering them more of a fail than a pass—as I'm using it as a school/grade way and not pass as in not considering it—I want to give Loyal Fans a considerable boost by heralding their support system.
Just as I began with this review, considering how much adult entertainment has changed in such a short amount of time, experts and novices alike have every right to be absolutely, completely confused.
Maybe because they realized this about the industry or experienced this anxiety themselves, Loyal Fans has stepped up by providing their performers with a remarkable number of ways to learn whatever they need or want.
For the basics, on YouTube, they have Loyalfans University: a series of short videos on getting started and signing up. The Twitter version does the same but, owing to how the social media site works, is far more interactive.
Then, like a fusion of the two, there's everything you ever wanted to know about Loyal Fans on their site itself.
I freely admit that all these guides and lessons aren't everything they should be; I still happily grant them a dramatically large A for effort helping their performers out.
Pros
While a good idea, not as dependant on performers have a previously built-up fanbase on social media
Well run and maintained site.
Open to every performer, no matter gender expression or sexual orientation/preference over the age of 18
Cons
Restricted to a twice-a-month payout schedule
Limited ways payouts are sent out
Few potentially income-generating methods
Reported iOS app version released, but has since been removed from Apple store.
The verdict
As when I approach every review I do, I began with a little background on Loyal Fans, which, initially, got me excited seeing press release after press release celebrating the availability of an iOS version of the site.
Only to have my hopes dashed as, though these announcements were only a few months old—first appearing in July of this year—when I followed their links, the Apple store greeted me with the sadly all-too-familiar notice of "this app is not available in your country or region."
Agreed this happens more times than not, mainly when anything sex-related slams up against Apple's notoriously puritanical Terms and Conditions, though even with this in mind, it did make me raise a puzzled eyebrow at Loyal Fans for making such a big commotion over something anyone with even a few years in the adult entertainment business world know is a no-win scenario.
Enough for me not to suggest Loyal Fans? Not really, as it has a few things in its favor—the stand-out their dedication to supporting their performers with their University posts and videos.
Leveraging this against Loyal Fans' scant revenue streams, paying out only twice a month, and then this app debacle, I'd suggest it as a fair to middling choice to add to your roster of sites you're already using and not the—pro or beginner—the adult content site you've all been waiting for.
>> Click to Join the #1 Adult Social Media Platform