Lioness vibrator is the world's first smart vibrator.
It's also the worlds most advanced rabbit style vibrator with precision sensors that lets you see how your body responds to pleasure.
The lioness vibrator uses a set of sensors to correctly map your sexual pattern as well as identify your orgasm.
The vibrator is one of its kind to be able to do this. The inspiration to build the vibrator is drawn from lots of lab research.
It was designed by a team of women, led by Liz Klinger, who carried out a research for over 5 years. It comes with a sensor-feedback tech that was previously available in the research laboratory.
It's made of a moveable head to help stimulate the clitoris. It also has a second head that can be easily inserted deep inside the vagina to make the orgasm more powerful.
How does it work?
It functions like a Fitbit by tracking usage metrics to help you know your own arousal.
It is fitted with sensors to help measure temperature (to help track when you either put it in or pull it out), motion (to help monitor how you are moving the vibrator), and tension (to help detect orgasm and arousal).
The vibrator connects to an application (available for Android and iOS), which then displays each session on a chart.
Your vaginal contractions are displayed either as a circle which expands and contracts or as spikes.
The lioness vibrator team is working on an "orgasm detector" that can identify the exact point on the chart where you achieved orgasm.
You can also experiment by tagging each session depending with outside factors such as "drunk" to determine how it impacts with your sex. To achieve this:
1. Visualize your pleasure
Use it as the normal vibrator. Then link it to your smartphone to check how your orgasm looks like.
2. Experiment
Use the application like a diary. Write notes about the experience.
Over time you can see how your pleasure patterns change depending on factors such as stress, sleep, stimulants such as medication or any other thing that affects your sex response.
It is used just like a normal vibrator. The only difference is that the Lioness vibrator is able to keep track of what happened during the masturbation session.
To see what happened, you sync it to the application after masturbation. You can experiment with how marijuana or alcohol can affect your sex or orgasm patterns.
Can lioness vibrator help me understand my sexuality and have better sex/orgasm?
Charts, data, and numbers don't seem like a convincing way to explore your sexuality.
But research has shown that eliminating the "sexiness" part of sex, helps people to communicate, understand and learn their own sexuality.
Is my data securely stored?
Yes. Data is encrypted. Everything is kept in anonymity to hide your identity.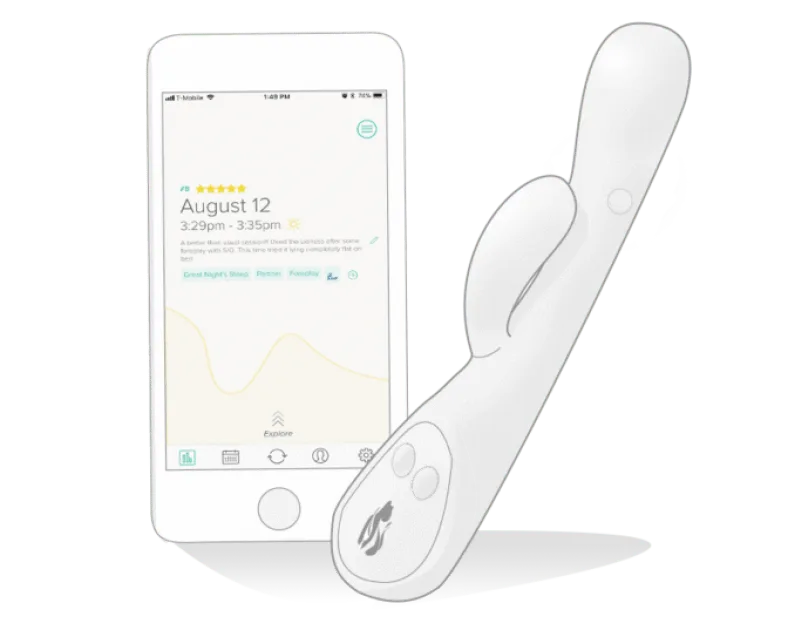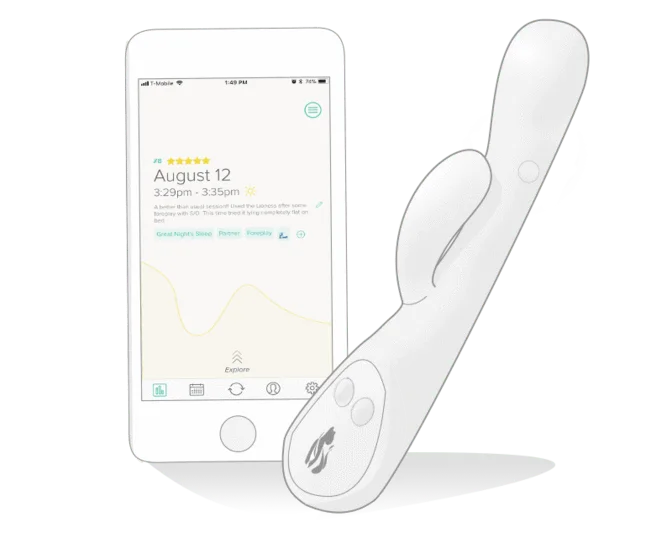 Features of lioness vibrator
Its pressure fit sealed and water-resistant, therefore, can be used in baths and showers
It has a well-designed handle crafted after hundreds of user tests
It requires Bluetooth 4.0 and above
It has a clitoral nub that enables it to fit different body types
The compatible app is available for both Android (Android 6.0 and above) and iOS
What's in the box?
1 piece of Lioness vibrator
A USB cable for charging
A user manual
How does it feel?
It's all about pleasure.
But to reach your full potential, you have to know your sexuality and your body well. The Lioness vibrator was invented with all these in mind.
This smart vibrator tracks your arousal pattern to the fullest to help you achieve the best sex experience.
The adjustable head rubs the clitoris while the other head digs deep into your vagina for maximum pleasure.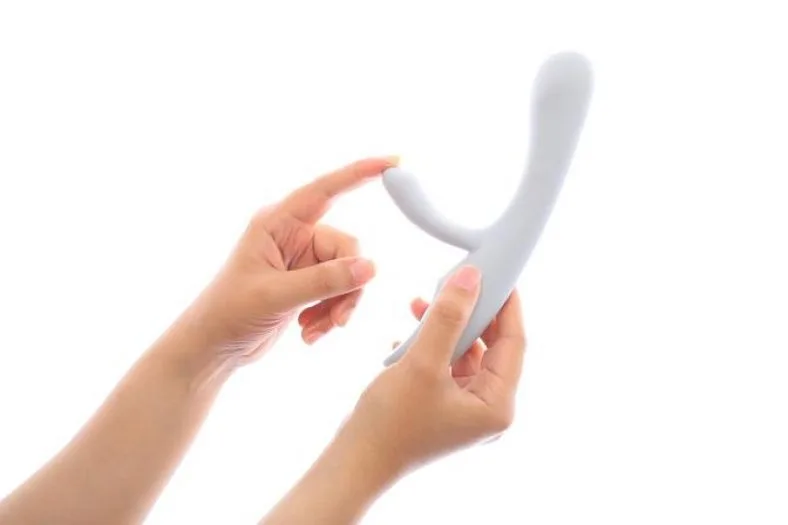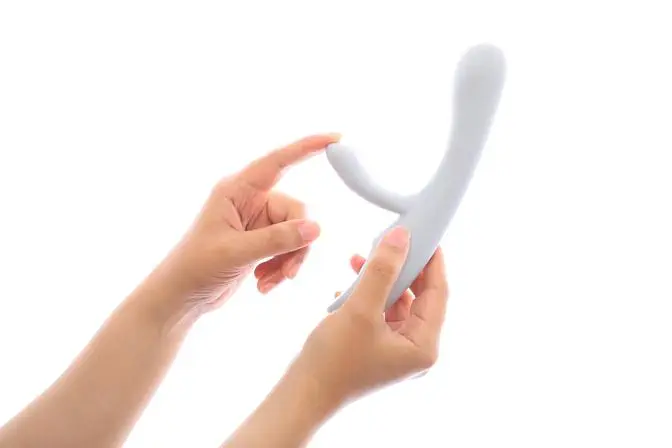 The pros and cons of lioness vibrator
Some of the pros include:
Size and weight: It's much smaller than other vibrators and is extremely light in weight. Many people favor a lightweight vibrator that is non-obstructive but there aren't options for such in the market.
It has a flexible clitoral nub: This is very essential since the distance between vaginal opening and the clitoris varies from people to people. Other vibrators don't have this, meaning that they just don't fit some people. Lioness' flexibility means that it works for many people compared to other rabbit vibrators.
Low battery indicator: Lioness vibrator has a low battery indicator. This seems like a simple thing but surprisingly, no other vibrator model has this feature. You will know they are on low battery when they go off! This is a big deal.
Customizable settings: Do you love strong or just rumbly vibrations? Or you prefer something soft? If you are looking for a perfect sensation, Lioness vibrator can be adjusted to what you like.
It is easy to recharge: When on low battery, Lioness vibrator can be easily recharged by a USB cable. A free USB cable is provided upon purchase, but you can use any USB cable available.
It is water resistant: You can hit the shower with your vibrator.
Some of the cons include:
Small size: Lioness comes in a smaller size. This may not be ideal for those users who prefer the big size although a majority of users prefer the smaller less intimidating vibrator.
Short battery life: The battery lasts for approximately two hours. For some users, this is not enough. But recharge time is about 1hr.
What kind of lubricant should one use?
It is recommended to use only water-based lubricants.
There may be other lubricants that are safe, but water-based lubricants work well with the Lioness vibrator.
If you are not sure about a non-water lubricant, don't try it. Testing with other lubricants has broken several vibrators, including the massage oil.
Verdict
Lioness vibrator is meant for any woman looking for new sex experience. It mostly targets women who are yet to discover their sexuality.
Many women are yet to experience orgasm during sex. The vibrator is well designed to help a woman achieve maximum orgasm as they also keep track of their experience.