Although penis sleeves and similar toys like the Fleshlight are mostly considered obsolete by now, there is still a very loyal customer base out there that enjoys them.
Although these products were able to get a lot of things right, they still had quite a few shortcomings that made them increasingly frustrating to use.
For example, they all had to be made out of this really bad quality TPE or even ABS plastic.
The more luxurious models made out of realistic skin-like materials and textures like Fanta-Flesh were better in those regards, but that meant trading realism for durability.
No matter what they made them from, their durability was horrible, and it was only a matter of time before they ripped and became useless.
If you are a fan of this kind of a toy, there is something that might solve all of these problems once and for all. The Lifetime silicone stroker, by ManGasm, is your answered prayer.
So, let's see what this Lifetime silicone stroker review has in store for you!
>> Click here to learn more or order the Fleshlight STU, the very best Alternative to the Lifetime Silicone Stroker
What is the Lifetime Silicone Stroker?
Looking at it for the first time might make you think this is just your average cock stroker and there isn't much to it.
Without knowing a bit about it, you could easily make that mistake. This is considered to be the most realistic and accurate recreation of a vagina. And not just any old vagina, mind you.
To make sure you are in for the most pleasurable, realistic experience of your life, this model has been carefully designed and 3-D printed after the world's most beautiful vagina contest winner.
Right now, you must be wondering if such a thing even exists. And to put all of your doubts to rest – yes, it most certainly does. The contest was held in 2015 on the website called vaginacontest.com.
The winner was one 23-year-old Jessica, from the United States. This stroker is the exact match of the voter's favorite vulva worldwide and has now been made available for everyone to decide if the judges were right.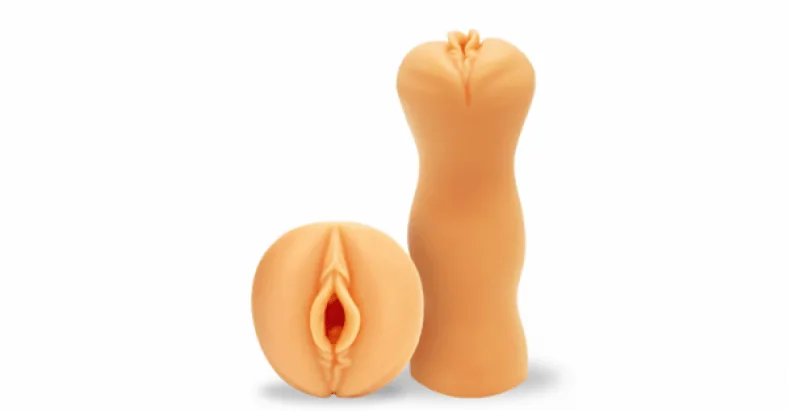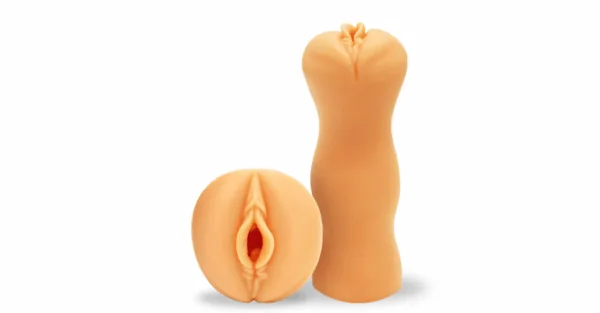 How does it work?
The one thing that stands out in a bad way about the Lifetime silicone stroker is the fact there is no mechanism to control the tightness against the penis.
Usually, these kinds of toys will have some way for you to adjust and maintain a certain amount of tightness. If done correctly, you can easily adjust it seamlessly without too much hassle.
ManGasm opted out for the old-school approach, meaning that there is no such mechanism and you will have to control the pressure by hand during all times.
This can be a little clunky, but after you get into it, you'll actually appreciate the fact that you get to control the flow with a squeeze of a hand.
In terms of design, it is very straightforward. The vagina lips are soft, but not soggy, or flimsy. The inside of the sleeve is generously textured with pleasure bumps, or pleasure ridges, depending on what you prefer.
These tiny bumps or ridges will rub against you with each stroke and heighten the pleasure you experience tenfold.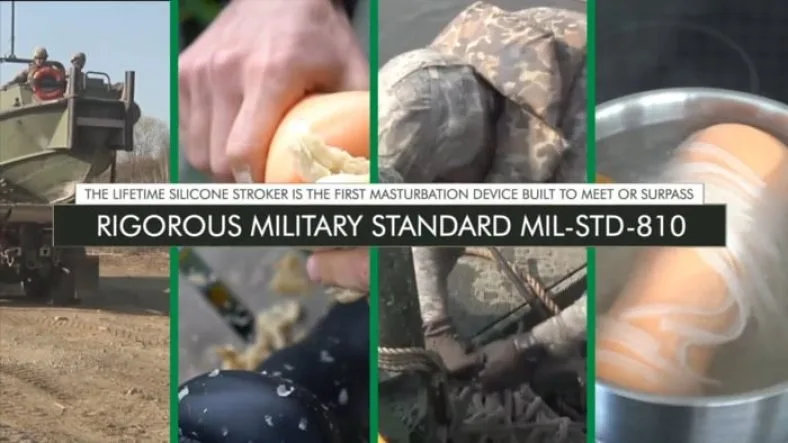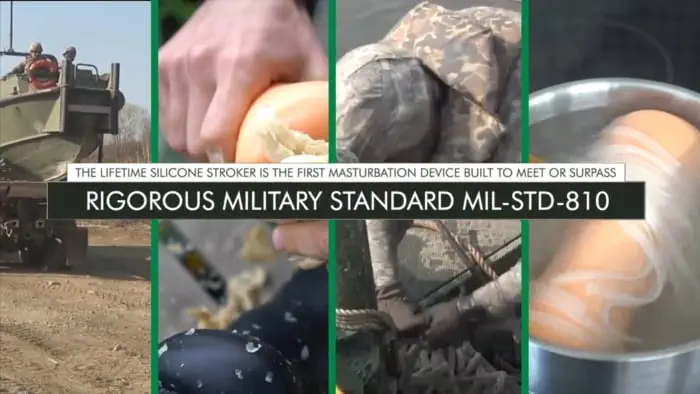 What's In The Box?
When it comes to extra accessories, you can't exactly expect too much. You will get the toy, as advertised.
Rather than providing some thoughtful goodies, you get a choice of optional accessories. If you do opt out to get them, they are charged extra, but they are certain things you might need.
You can get some antibacterial toy cleaner, which is definitely something you will want to use.
You can also get some lubricant along with your toy, but then again, these are things you can buy on your own. It is entirely optional.
How does it feel?
Straight out of the box, the Lifetime silicone stroker weighs 2.2 pounds.
This is quite heavy for a toy in this range, and after getting to use it for a bit, you might feel just like you are working out. This toy was actually designed and marketed towards the Air Force personnel.
The weight and the sturdiness are no coincidence, and the toy was put through various temperature and stress tests, to make sure it can withstand even the harshest of circumstances for a man of action with a healthy libido.
It's a one size for all kind of a toy, so whether you're hung like a stallion or packing a peanut, you should have no problems fitting right in.
The interior fits quite snugly against the penis, and the textured inside fits well against the flesh. It's open-ended, though this is mostly for convenient cleaning.
Although a cyber skin material may have felt more realistic, relying on premium quality smooth silicone instead eliminates the risk of possible infections and bacteria breeding inside of the toy through prolonged use.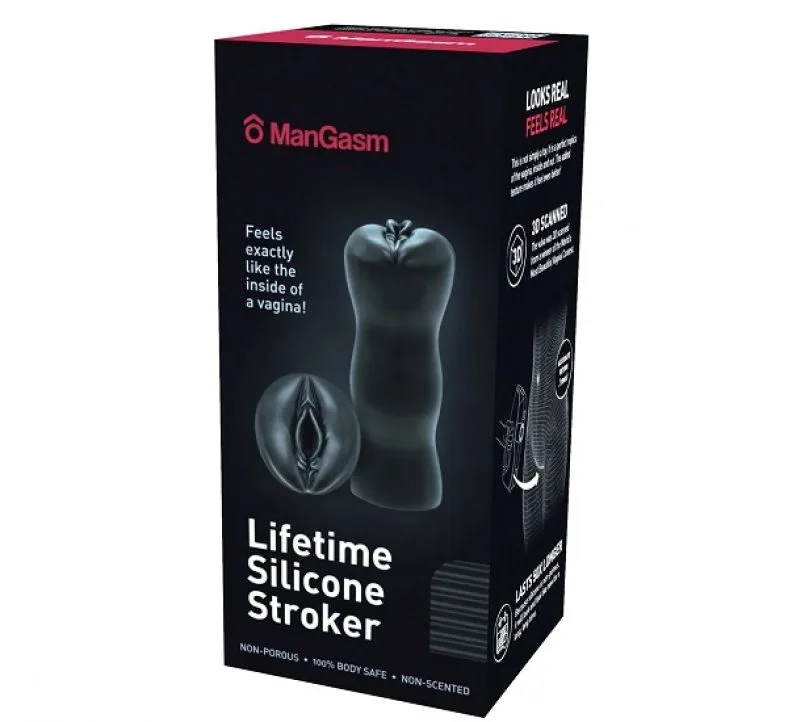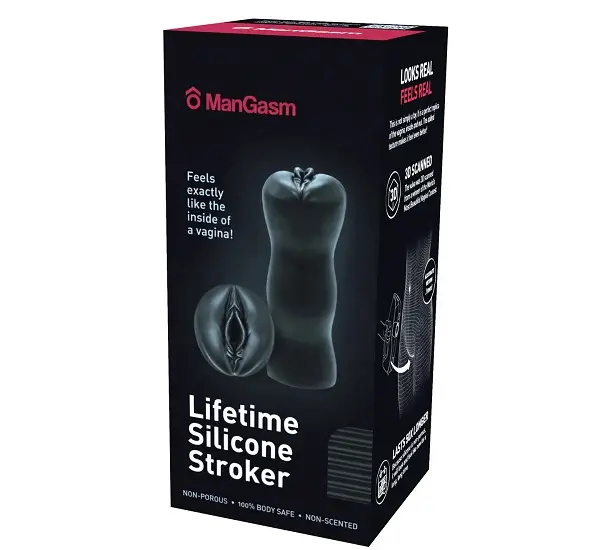 Lifetime Silicone Stroker Pros
Realistically designed and 3-D scanned toy, based on the world's award-winning vagina
Waterproof, soft and snug to fit all sizes
Open-ended design for easier cleaning
100% body safe premium quality silicone that's guaranteed to last forever
Lifetime Silicone Stroker Cons
They could have thrown in the lube and antibacterial cleaner as freebies
There's really no way to control the tightness other than by hand
Might be considered a bit too heavy
Verdict
This is really meant for those who are really into cock strokers.
If you are annoyed by having to replace one every few months because it just can't handle your pace, you can easily save yourself a lot of money by getting one of these.
Overall, it's a very good experience and quite possibly one of the most realistic vagina replicas there is out there.
It's supple and soft, where it matters and still tight enough to make you feel like you're enjoying the real thing.
A word of advice is to be generous with lubricant if you are well hung, especially considering the textured inside, which is another game changer that you don't see too often in this kind of a toy.
>> Click here to learn more or order the Fleshlight STU, the very best Alternative to the Lifetime Silicone Stroker