As time goes on, more and more "intimate" devices are getting extremely close to reproducing flesh-and-blood sexual experiences.
Toys that try to replicate penetration, vaginal or anal, for sure, as are those that attempt to copy fellatio, are perfect examples of this.
However, for the longest time, sextech has failed in one particular area: to give vulva-equipped people the delights of being on the receiving end of oral sex.
Enter Lelo, one of the biggest and well-thought-of manufacturers of sextoys in the world, who's been paying attention to this need and, in response, produced several products designed to try and meet it.
And their newest, their Ora 3 vibrator may very well be a dream-come-true for vulva-owners hungering for that special oral sex feeling.
That's not all; as with it, Lelo may have produced a sextoy that's not as good as flesh-and-blood cunnilingus but can provide more sumptuous erotic delights than any human lips or tongue ever could.
➡️ Check the price of the Lelo Ora 3
A brief history of cunnilingus toys—and why they often have been disappointing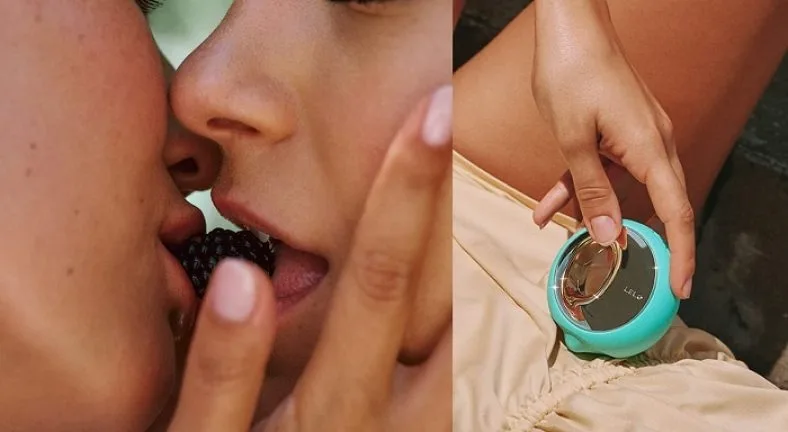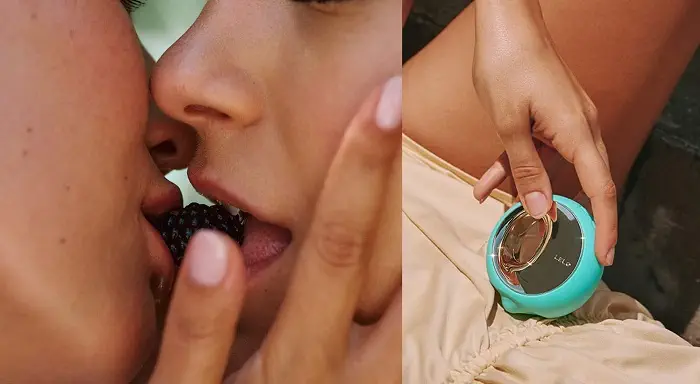 Let's get things rolling by examining why those previous devices often, to be polite about it, utterly failed at coming anywhere close to providing that cunnilingus feeling, and why Lel's approach with their Ora 3 is so important—and exciting.
Do a quick Google for "oral sex toy," and you'll notice that—mixed in with a few products from companies who, like Lelo, have been working on unique approaches to reproducing this kind of activity—devices that look more like props from a low budget horror movie.
My favorite of which, and please detect my sarcasm, is the life-size mechanically undulating tongue that manages to somehow plummet to the dark, creepy depths of the sextech industry's uncanny valley while simultaneously looking like a crude joke.
The sad part is that this used to be the only type of product sextoy to approximate licking, leaving people who know the real pleasures of cunnilingus out in the (brrrrrrr) cold.
The core mistake the designers of these kinds of toys had is that tongue-on-vagina action can be an element to joyous cunnilingus when in reality, there's a lot more going on.
Why Lelo's Ora 3 might finally be the perfect cunnilingus toy
So what was needed was for a company to step back and then take an entirely new approach: one that ditched trying to copy human anatomy and instead focus on that "more going on."
That gets me to Lelo's Ora 3, a sextoy that exactly this: a compact, easy-to-hold, easy-to-control product that ditches everything that's not immediately necessary for an oral-sex toy to do that "more going on" pleasuring.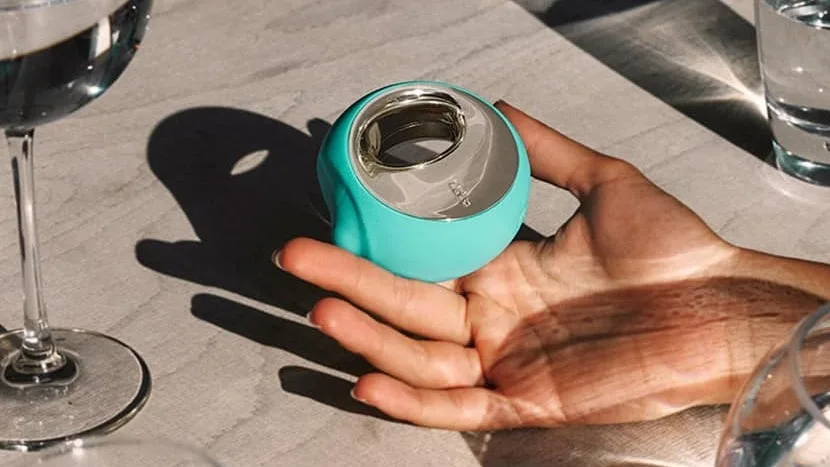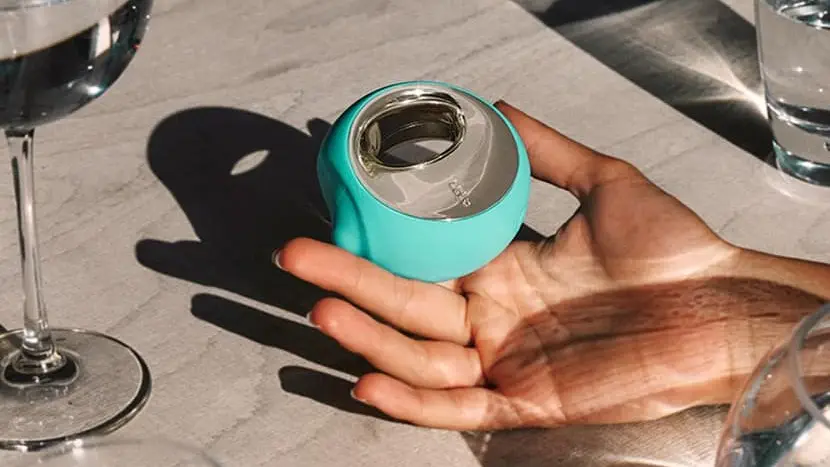 And a hearty thankyouverymuch to Lelo for doing it—especially as they've also kicked-to-the-curb another particular pain-in-the-vagina antiquated oral toys had: that though they were supposedly all about cunnilingus, they frequently and unnecessarily kept clinging to the idea that sextoys had to look like a penis.
Not with the ora 3. Here is a toy that looks nothing like those antiques. Instead, you have a disc-shaped—or rather something somewhat resembling a donut because of its offset hole—device that, allowing Lelo to speak for themselves, utilizes their trademarked PreMotion Technology to deliver at "more firm and precise nub rotating motion, for 25% faster real-feeling oral stimulation. The pleasure nub rotates and vibrates, like a tongue, but better."
I particularly like that last bit, as it shows that Lelo didn't stop with trying to replicate cunnilingus, but they put a lot of thought, and no doubt research, in aiming to up the ante in the oral sex enjoyment department.
Still more high-fiving, the Ora 3's isn't merely a flash-and-dazzle restyle—though its improved appearance does make it a noticeably elegant toy. The placement of the controls, to where the "pleasure nub" is located from its center hole, is a lovely dance of form leading its function.
Yeah, I know I've used that term before when writing about other Lelo products. The thing is, they do it so brilliantly I find myself repeating myself when praising them for taking a brave step forward in putting all those uncomfortable, if not downright silly, designs behind them.
So what is it like to use an Ora 3—and what should you consider if you're thinking of buying one.
Trying out Lelo's Ora 3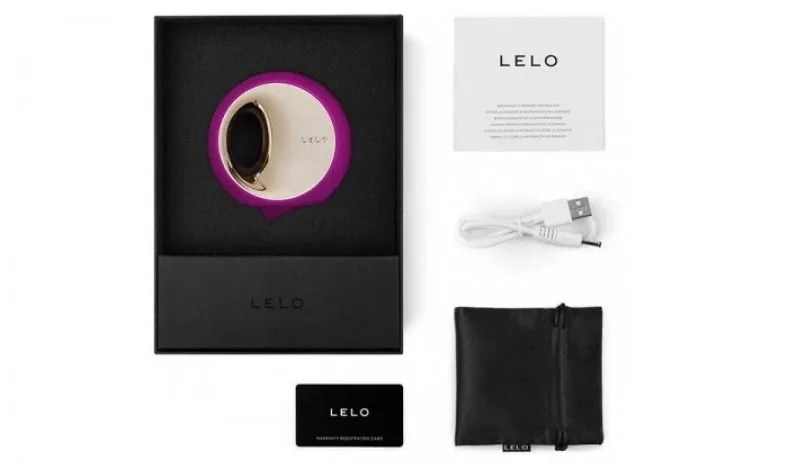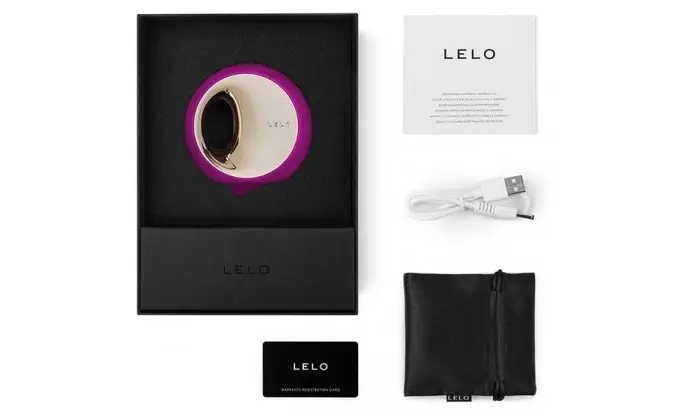 Since I'm not biologically equipped to say if the Ora 3 manages to live up to Lelo's hype of it being an ideal cunnilingus toy, I can report my willing volunteer often exclaimed and with considerable volume that it was terrific.
Further details that, despite their initial concerns, they didn't find it too intense—with a small appendix that it did take a short amount of time to get used to. But when they did, they found it remarkably stimulating—and unlike any other toy they'd previously used.
When pressed, they declined to definitively state if the Ora 3's managed to take home the Holy Grail of oral-sex vibrators: that finally managed to be a considerable step up from the "real" thing—or maybe they were just trying to spare my feelings (sigh).
What the Ora 3's made of—and the importance of its design
Made of ABS plastic for its gold-colored interior and silicone, where the Ora 3 meets human skin, the toy's 3.2 inches in diameter and 1.7 inches thick.
Good news for all you fashionistas out there, or people who prefer one color over another, as you can pick up either a pale blue, fuschia or dark blue model—all for the same price. On this, OMG, we finally have a toy that isn't a disturbing shade of pink!
Equally that its petite size makes it perfect for sticking in a pocket, tote, purse, gym bag, or whatever you want without drawing attention to it.
The Ora 3's novel shape helps with its surreptitiousness as well, so if it's spotted, most people won't be able to immediately, or loudly, identify it as a sextoy.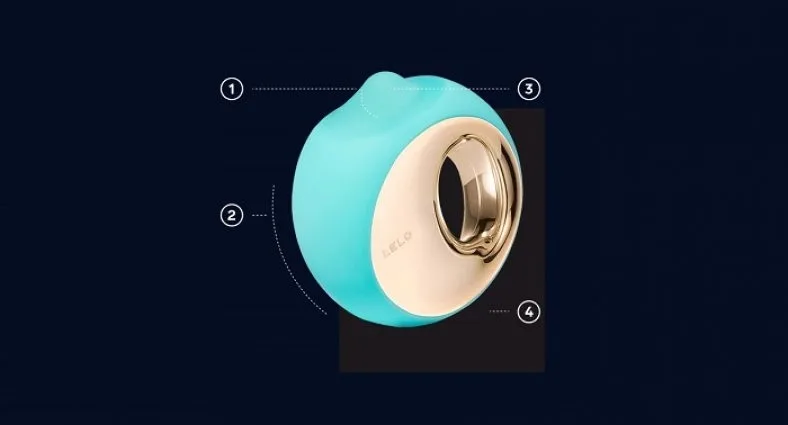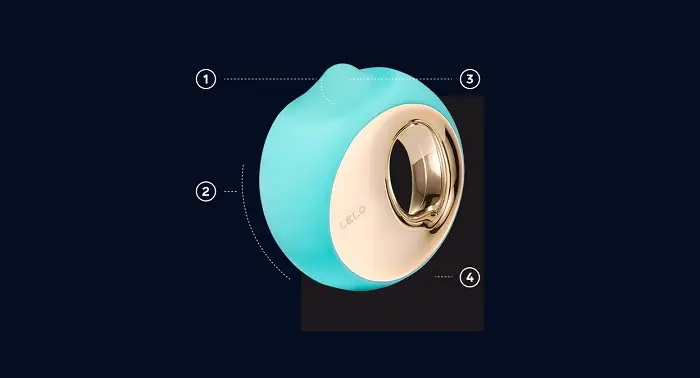 On the outer ring is the Ora 3's pleasure nub, with immediately behind it is the toy's three controls: the first to reduce its vibrations, the 2nd turns it on or off and cycles through its dozen pre-set patterns, and the 3rd increasing how strong it vibrates.
It's not really accurate to call the Ora 3 a vibrator since the nub that does the pleasuring doesn't merely sit there and buzz, as if you know anything about cunnilingus, you know that lips and tongue aren't exactly known for this kind of thing.
So the Ora 3's nub rotates as well, the speed and direction available to change how you see fit through the toy's middle button.
Speaking in … I mean of, tongues, Lelo didn't forget about that part of the body, as in front of the nub and behind the control area are two silicone-covered areas that vibrate to provide a pleasant, licking-like feel.
Charging the Ora 3—and cleaning up afterwards
Regarding how to power it up, the Ora 3's comes with a standard USB charging cord that plugs into a little socket at the toy's bottom. As noted in their manual, available as a printed edition packaged with it or on Lelo's product site, it requires two hours of charging for one hour of use.
Let me put that differently: "it requires two hours charging for only one hour of use," as in, and I hate to say this about a company whose products, as I said, I think are excellent, but this sucks.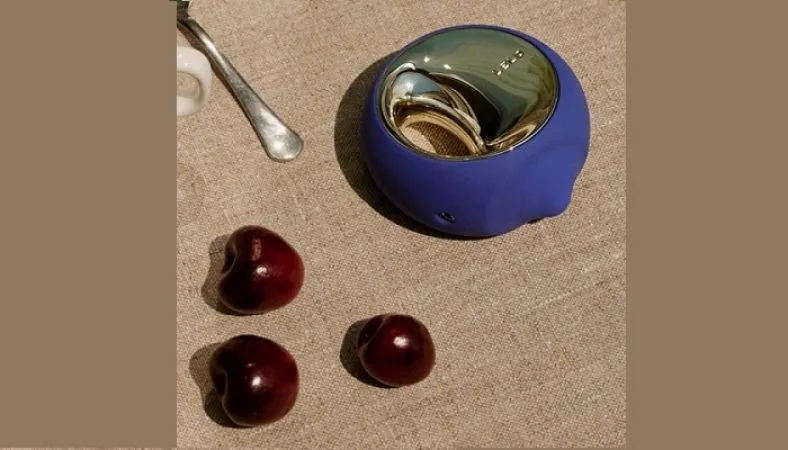 Now, the same manual and site note that after a full charge, it'll be ready to use and enjoy for 90 days. Though not to sound overly whiny, it would be impressive if you had more than an hour to play with it.
Back to its good points, the Ora 3's waterproof, so you can make as many happy bubbles with it in the tub or shower as you want. However, avoid the ocean or hot tubs as silicone will negatively react to anything but pure, clear water.
Cleaning it is far from an arduous task: a little mild dish soap, warm—but not excessively hot, as silicone doesn't like that either—water, dry with a non-linty cloth, keep it in its little bag, and there you go!
What's included with the Ora 3
In addition to the Ora 3 and that charging cable, a storage pouch, and printed manual, it comes with a card explaining Lelo's standard one-year warranty.
Setting up your Ora 3 is simple, as it's not a smart toy—in other words, without Bluetooth or Wi-Fi connectivity.
And here's where I mumble and grumble yet again that Lelo recommends that before trying its motorized delights, users should charge it for a full two or even three hours. Agreed, it may be too much to expect any sextoy to heartily buzz right out of the box, but three hours seems excessively long.
Lelo's "serving suggestions" for the Ora 3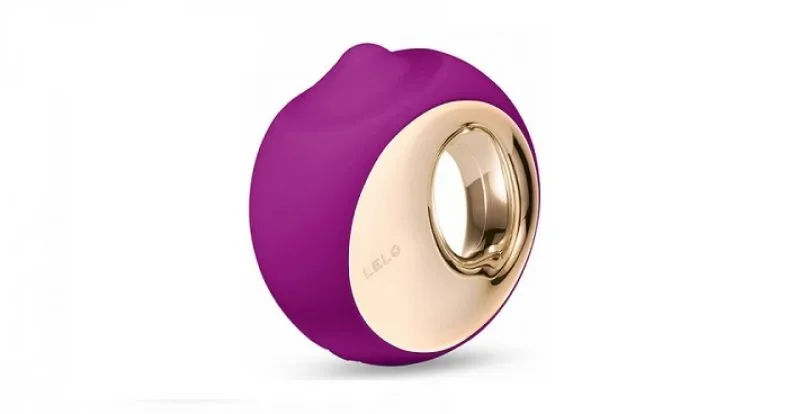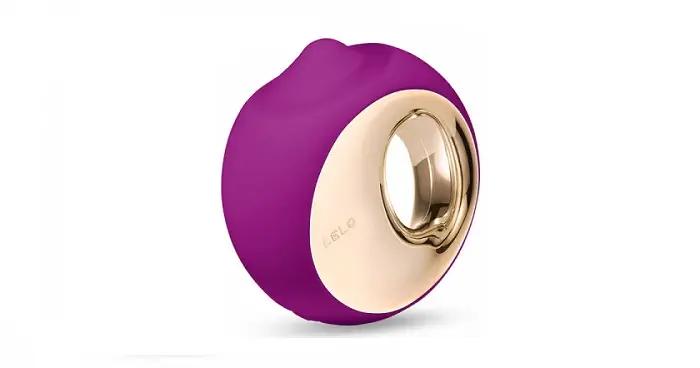 Back to its good points, Lelo's product page is an absolute hoot, as they describe the Ora 3's three possible uses as "serving suggestions"—or maybe I'm easily tickled.
Finding them funny or not, those suggestions could be useful to those unfamiliar with the Ora 3—or who thought that those antique clunkers were all there was in the attempt-to-replicate-cunnilingus department.
Before getting to my verdict, I'd like to go on a bit more about the Ora 3's design as I think it's the toy's major selling point, aside from the pleasure nub and the work Lelo put into making it feel as lifelike as possible, that is.
Right along with my rants about magnetic charging cables and that companies often remain reluctant about charging the overall design of their products, they frequently forget about the importance of control.
Specifically, that a toy's no good if it's awkward, uncomfortable, or frustrating to use: making the Ora 3, with its hole-in-the-somewhat-middle design, a poster child for giving customers a product that's pleasurable to hold, operate, and therefore use.
Pros:
A high-quality toy designed to try and replicate cunnilingus
Manufactured by a respected company
Remarkably comfortable ergonomic design
A dozen pre-set vibrational patterns
The pleasure nub rotates as well as vibrates
Available in three colors
Compact size
Cons:
Not ideal for those into simultaneous clitorial stimulation and penetration play
Requires two hours charging for one hour of use
Single year warranty
Innovative design may require getting used to
The verdict
With the Ora 3, Lelo may have reached the sextech "final frontier:" a product that, for the first time, manages to give good head to vulva-equipped folx.
Or, dare we dream, perhaps do it better.
That makes it awkward for me, as I can't enthusiastically proclaim thou shalt not walk but shall locomote with excessive urgency to whatever fine establishment is selling the Ora 3 and plonk down yee coinage (okay, I'll stop now) for one.
My bone of contention isn't the Ora 3's design, which I think is remarkable on so many levels, Lelo's workmanship, that I stand by as top-notch or if it fails to do what it's advertised to do since my test subject moaned with delight after taking it for a test flight.
But that considering how much it costs combined with its disappointing charge-time to play-time ratio and that it's a specific toy built for a specific type of self-pleasuring, kind of murks up me being comfortable with a definitive yes or no for getting your hands an Ora 3.
So I'm afraid I have to toss it back to you. Does reading all this, as well as checking out what opinions others have about the Ora 3, give you that all-important tingling sensation in your nethers?
Can you afford to experiment with it—keeping in mind Lelo's superb track record with similar products? Not bothered by taking as long to charge as you'll be able to get a charge out of it?
If you answered yes to enough of those questions, then, congratulations, you should pick up Lelo's Ora 3. Otherwise, you still should consider buying one.
Because, despite those drawbacks, who isn't intrigued by the idea that the Ora 3 might be the answer to hankering for cunnilingus when a partner isn't available—or desired.