The Lelo Lyla 2 is part of a new generation of cutting-edge technology being applied to premium sex toys.
The perfect choice for any couples who wish to share unforgettable moments of pleasure together, the Lyla 2 is designed to bridge the gap of physical distance between partners, so that anybody (anywhere in the world) can share intimate moments with their significant other, no matter how far away they may be.
Featuring a nearly silent vibrating capacity, together with its sophisticated remote-controlled capabilities, it's ideal for allowing a partner to take control of your pleasure.
It comes armed with 8 different stimulation modes, so you can be sure to never run out of new and surprising ways of using it.
>> Click here to learn more or order your Lyla 2 by Lelo
What Is the Lelo Lyla 2?
The Lyla 2 by Lelo is a premium level vibrating bullet-style massager, equipped with a remote wireless control feature.
The fundamental concepts that define Lyla 2 are discretion, pleasure and shared moments of mutual bliss, without being bound to any single location or time.
It could even be used while spending a night out together! It is also completely waterproof and can be recharged at your convenience.
The most characteristic feature of Lyla 2 is the fact that it can be remotely controlled, as it responds to the most subtle of movements.
The Lyla 2 can be fully enjoyed hands-free, making it an ideal "extra" to any romantic escapade, while adding a new dimension of excitement for couples wanting to share in each other's sensuality.
Equipped with the revolutionary SenseMotion technology. It allows users to control the vibrations of the unit remotely.
The most significant advantage the Lyla 2 has over its competition is the fact that it features an amplified signal for wireless control, at a range three times larger than that of other similar units.
Also, it vibrates at almost total silence, making it great for even the most daring couples to play with.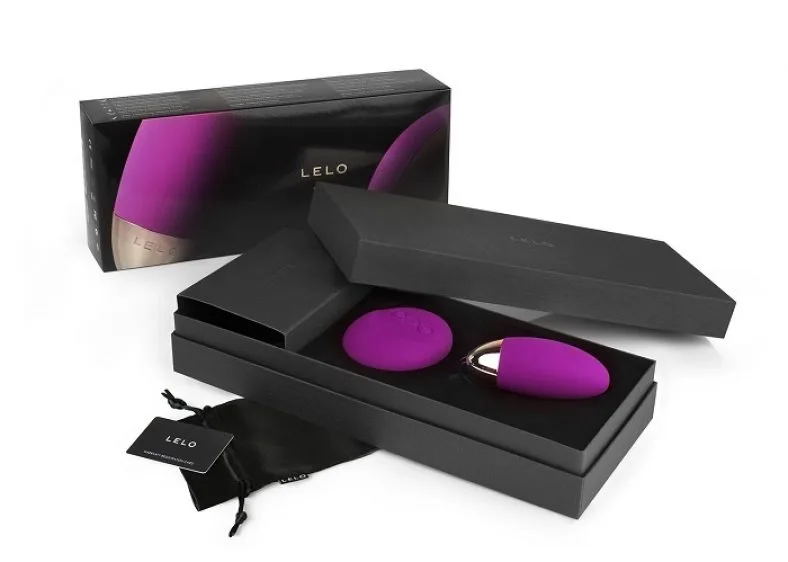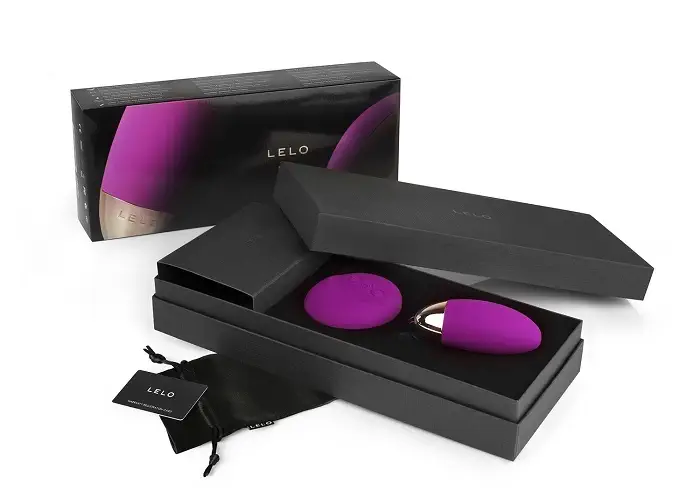 How Exactly Does the Lelo Lyla 2 Work?
Using SenseMotion remote technology, the Lyla 2 allows your partner to fully control the vibrations from afar, by having the massager respond to the movements on the controller end.
The full range of the intensity, from gentle stimulation to full-on mind-blowing ecstasy can be easily achieved by simply a movement of the hand on the remote.
The bullet-style design of the unit, which is fully insertable, it can be comfortably used even for the whole night, while still being capable of surprising results.
Also, its unique shape means that it is equally suited for local stimulation (such as on the clitoris) as for more broad sensations, depending on how you want to position it.
By using the three buttons on the control panel, you can easily switch between modes, so that Lyla 2 can also be used in a more traditional way.
By selecting from one of its eight different preset vibration patterns that come built-in.
These include strong and continuous stimulation, pulsating vibrations, vibrating in "waves", and many other configurations as well.
The combination of both remote-controlled features and non-remote functionality make the Lyla 2 ideal for exploring your own intimate pleasure at your convenience, regardless of location.
Your partner can easily adjust the level of the vibrations with a movement of their wrist, while they themselves feel the same vibrations you do at the same time.
You can even take the Lelo experience into a jacuzzi, a bath or a sauna since it's completely waterproof.
The unit itself is made of silicone, making it both firm and flexible at the same time.
This makes it comfortable enough to be used internally, but also sufficiently versatile to be used for boundless external stimulation as well.
Furthermore, since its remote-controlled action is one of the most subtle and sophisticated on the market, the degree of responsiveness of the unit is truly second to none.
What's in the Box?
The Lelo Lyla 2 unit comes in a sleek and elegant, simple box set, with a suggestively sensual design. Inside this little box, you will find:
The Lyla 2 Personal Massager unit
A USB cord for charging the unit
A storage pouch made of satin
A warranty registration card for the product
An instruction manual in full detail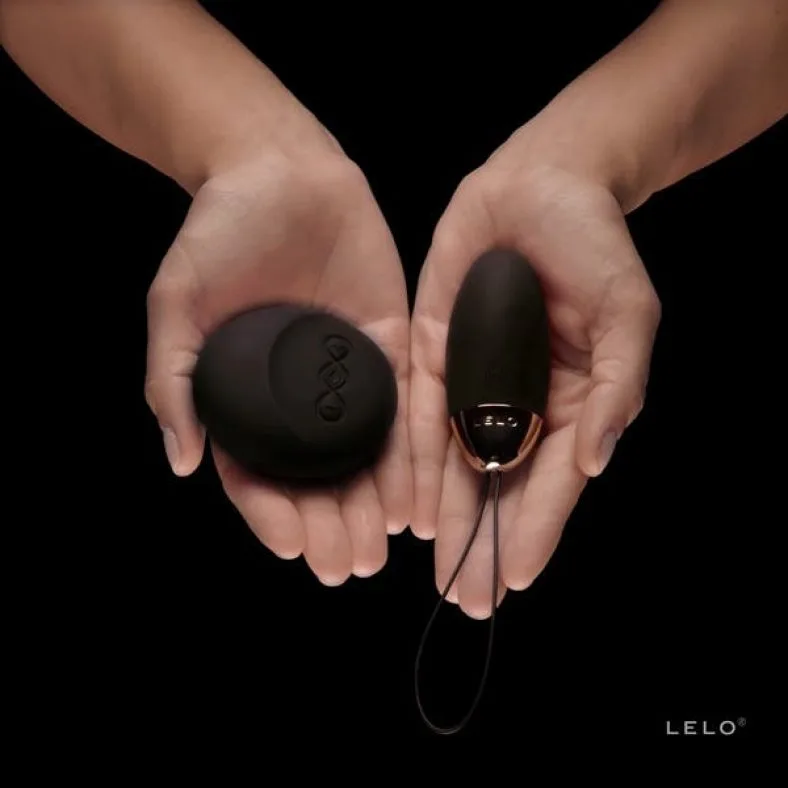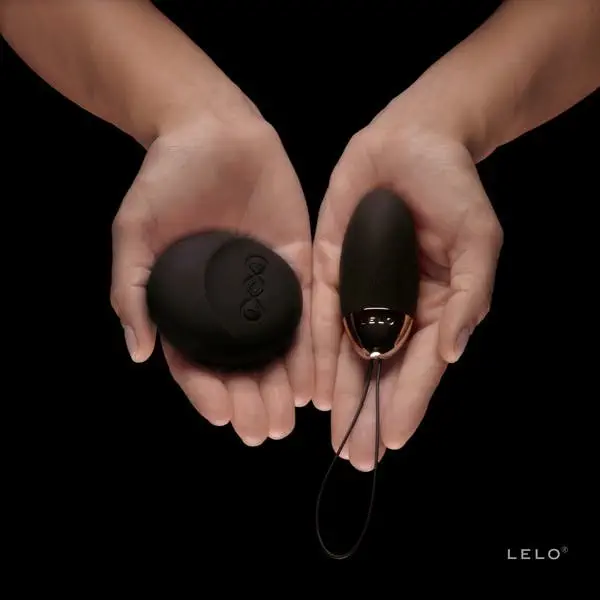 So, How Does The Lelo Lyla 2 Feel?
Ultimately, as with any intimate toy, it all comes down to how it feels, and how it makes you feel.
Well, for those looking for the most powerful yet discreet experience in daring pleasure, it's easy to see how the Lyla 2 is unsurpassed in its nearly limitless range of sensations.
It´s full range of sensual vibrations cover the entire range from most subtle to full ecstasy, whether used internally or externally.
The discrete nature of the massage means it can be used for great fun almost anywhere, at any time.
Also, the unit itself can be used continuously for up to two hours on one charge, and the remote for up to ten hours.
Its expanded range, covering three times the distance other comparable products do, allows for even more daring stimulation for as far as 39 feet away, all the while alternating at will between the eight different modes of stimulation, alternating between continuous vibrations, waves, and pulsing sensations.
Some Pros and Cons
Pros:
The vibrations of the massager are quite powerful but still very quiet
It provides a higher number of options and presets than other similar types of products
The massager has a very nice finish to it and feels extremely nice to the touch
The remote control is very functional and comfortable to use
The unit charges very fast and lasts for a long time after that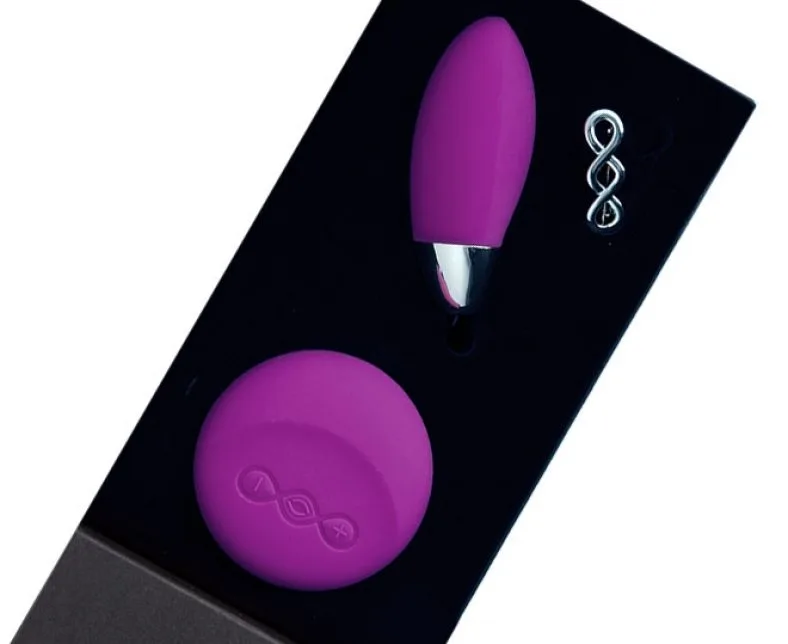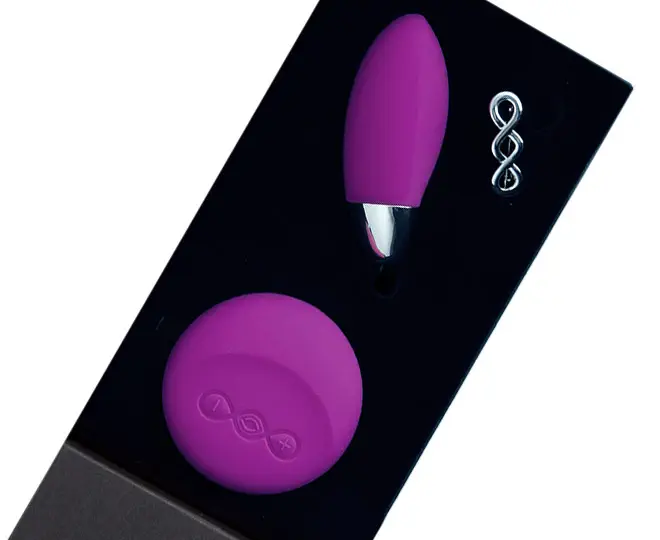 Cons:
Some users report some difficulty when using the remote control feature on the unit while fully inserted, even at close distances
It can sometimes drain the battery on the massager end even when not in use, so it's necessary to charge it fully ahead of each use and to plan ahead for that purpose
Final Verdict: Who Is Lyla 2 for and Why?
In conclusion, the Lyla 2 is one of the most revolutionary and sophisticated, fully integrated remote-controlled massagers out there.
Designed especially for couples who want to share moments of mutual ecstasy in the most daring and discrete settings, there is almost no limit to the range of sensations one can get from this little unit.
It's easy to see why more and more couples around the world are getting hooked on the feeling Lyla 2 provides, combined with remarkable ease of use and comfort for both parties involved.
It's perfect for adventurous couples who like sharing their intimate pleasures in non-traditional settings, on a night out or really anywhere and anytime they choose to, while still retaining full control of all its functionality.
>> Click here to learn more or order your Lyla 2 by Lelo