If you are reading this as a guy, you might feel like you are not catered for in terms of sex toys.
You are sadly mistaken because it's 2018 and there are MANY toys out there designed to bring you ultimate pleasure. Hot Octopuss (cool name, right?) has released a Pulse III, which is for you to use by yourself or with a partner.
The Hot octopuss pulse III is a masturbating aid with a difference and while it might look a little strange, use it correctly and you will reap the benefits.
Carry on reading this Hot octopuss Pulse III review if you want to know more about the toy and what it can offer.
>> Click here to learn more or order your Hot Octopuss Pulse III
What is the Hot octopuss pulse III?
The Hot octopuss pulse III is a male sex toy that fits onto the penis, a lubricant will be required with this product because it can be quite a tight fit.
There is a PulsePlate inside which gives off amazing vibrations and as you stroke the Pulse III up and down your shaft, that is enough to send you over the edge in mere minutes.
The underside of the pulse vibrates too which feels amazing on the perineum or it can even be used as part of foreplay with a partner, whether male or female.
There is a remote included with the Hot octopuss pulse III which you can use to control the device or even put the power in somebody else's hands.
The toy is made from silicone, so it feels realistic and soft to the touch, you also do not need to worry about any adverse side effects.
A big plus about this toy is that it doesn't look like a fake vagina, which is something that some guys find off-putting with other masturbation devices.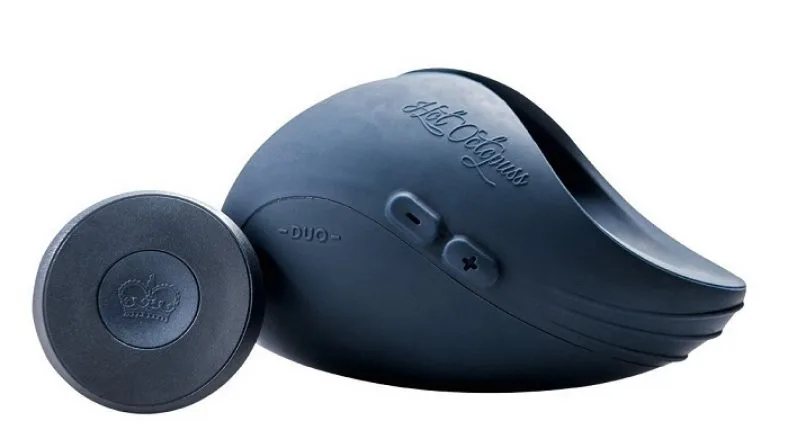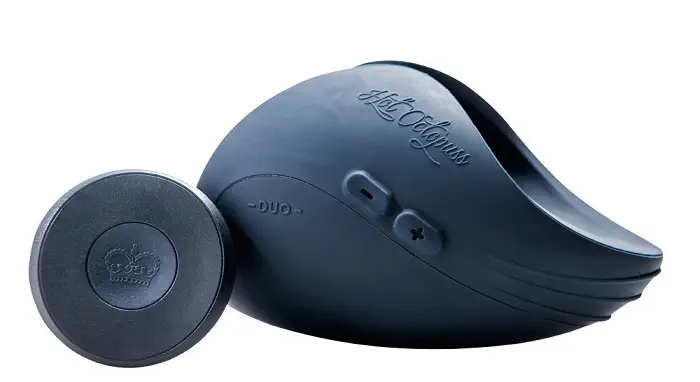 How does it work?
The Hot octopuss pulse III is pretty self-explanatory but there are some extra features that make it stand out from other masturbation toys on the market.
Your penis fits into the toy and you can then stroke it up and down like you would if you were masturbating the conventional way.
There are different ridges inside the Hot octopuss pulse III, but the main power portal is the range of vibrations which can be experimented with using the remote controller or the buttons on the device itself.
If you've never experienced vibrations on your penis, you might be a little unsure but once you experience the device, you are going to see for yourself how amazing it is.
In addition to solo use, you can use the Hot octopuss pulse III with a partner to enhance the pleasure for both of you.
It is recommended to use lubricant with the product, which can be purchased separately.
What's in the box?
If you purchase this product you will get the device, a remote controller, and a charger so you can ensure it is always ready to use.
How does it feel?
The Hot octopuss pulse III might not be on the same level as actual intercourse but it definitely provides more enhanced sensations than manual masturbation.
The vibrations offer something different and if you get the right grip on the product when moving it up and down, it's sure to make you orgasm.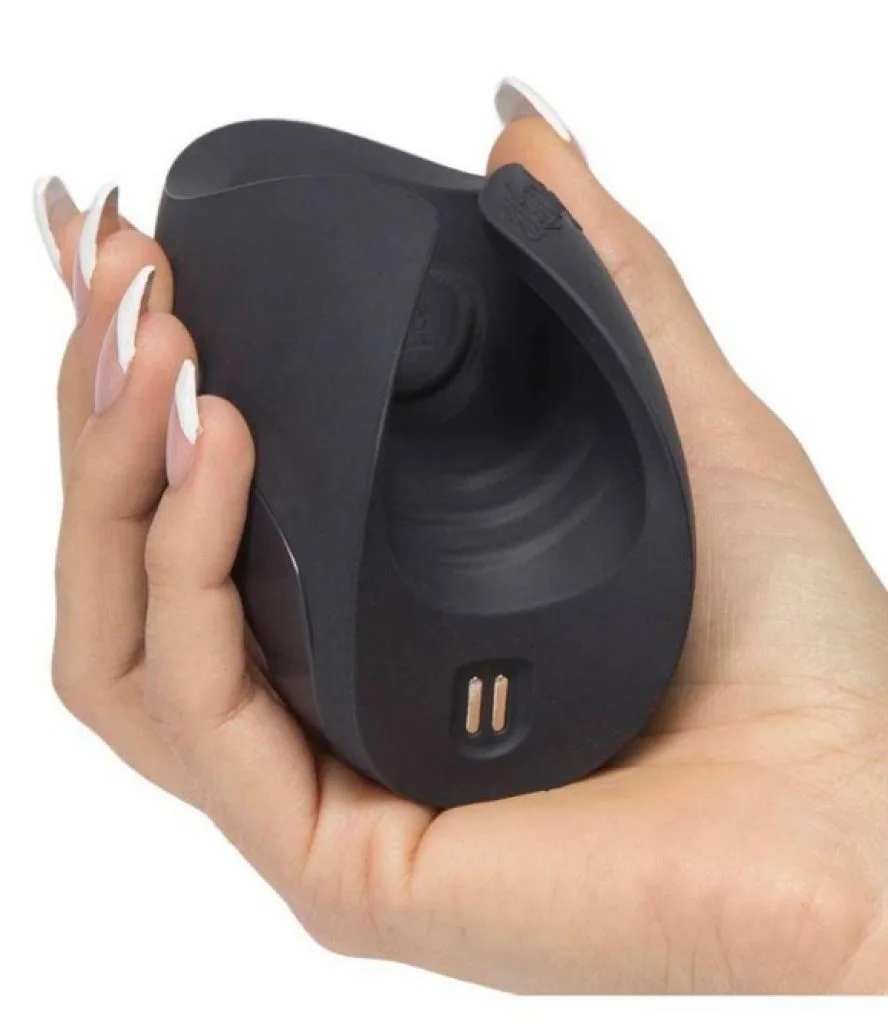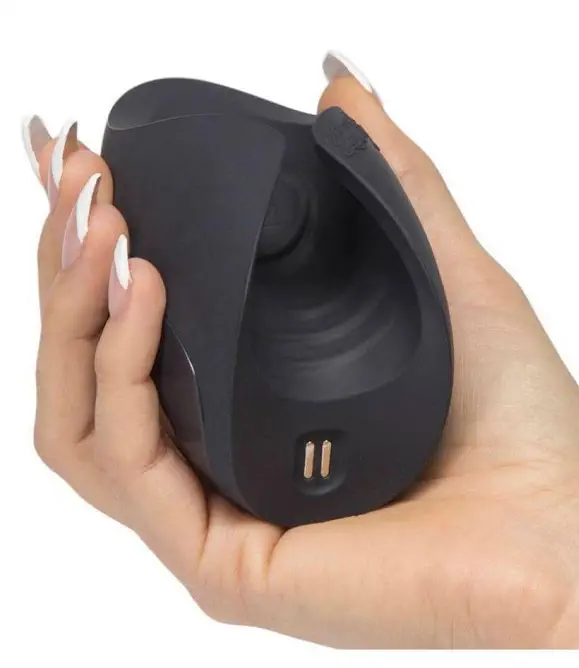 Pros
– When considering the appearance, it is more appealing to many guys out there because it doesn't look like a vagina.
– It is really easy to use and the variety of vibration settings means that you can use the Hot octopuss pulse III exactly how you want to feel. It can be controlled using the remote or you can also adjust how strong the vibrations are by using "+" and "-" on the device itself. Adding the controls over to a partner is also possible, and this is a fascinating way to use the toy.
– In addition to being perfect as a solo masturbation aid, it can also be used during foreplay with a partner of either sex. If you are going through a dry spell or just want to spice things up slightly, the toy is ideal.
– The design is smooth, sleek and feels absolutely fantastic on your penis. It is made from soft silicone, so it is as realistic as possible, especially when used with lube.
– It is completely waterproof so you can use the toy in the bath or shower to experience even more sensations.
– It is rechargeable which saves on the price of batteries and is just more convenient in general.
– Despite the powerful vibrations, the motor is quiet which means you can be as discreet as you need to be with the toy.
– Octopuss is a brand known for providing high-quality sex toys, and this one definitely ticks that box. It's had many positive reviews from men and couples over the world who have tried it for themselves.
Cons
– Although it charges quickly, the battery life on the Hot octopuss pulse III is not great which can be annoying if it stops vibrating when you are half way through a session. I recommend charging it up before you use the product.
– It is quite expensive and some people interested in the device might simply not be able to afford it.
Final verdict
The Hot octopuss pulse III is definitely a high-quality product that has more pros than cons to it. If you are looking for a masturbation aid that works well and you have a slightly bigger budget to spend, look no further than this product.
I hope this unbiased Hot octopuss pulse III review has told you everything you wondered about the device.
It feels absolutely incredible and it's ideal for a number of different guys out there who want to try something new.
Whether you are single, need a little "alone" time from time to time or you want to use the toy in a sexual relationship.
This is a great sex toy to start out with, it's time to step out of your comfort zone and see what is out there.
>> Click here to learn more or order your Hot Octopuss Pulse III