You can never own too many vibrators, especially when you consider the fact there are new ones constantly being released, each promising a new innovative way to help you achieve an orgasm.
There are some that directly target the clitoris, others that work their way around it, and those that combine both of these functions. Dame Kip falls in the last category of vibrators.
Here is an honest and unbiased review on exactly how it works to provide you with the information you need to decide if it suits you.
>> Click here to learn more about the Dame Kip or order it now (Official Store)<<
What is it?
Kip is a lipstick vibrator by Dame that is intended to be familiar and simple to use. It does this by incorporating enhanced features and motor power in a compact, classic design. Kip has a profile that is reminiscent of a miniature prism that is meant to make it easy for you to hold it from different angles. However, the edges of the toy are rounded to allow the user to hold it easily when it is in use. It features several patterns and intensity levels which are controlled using the buttons located in the middle of the toy. Dame Kip comes in two colors- lemon and lavender.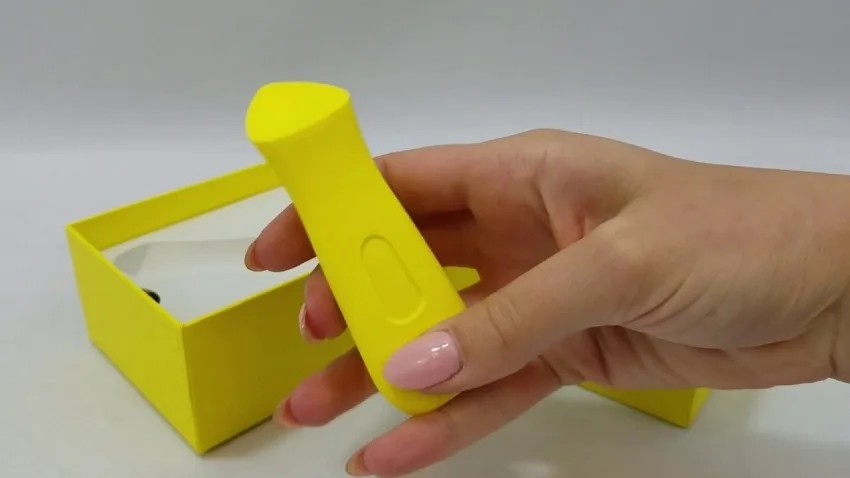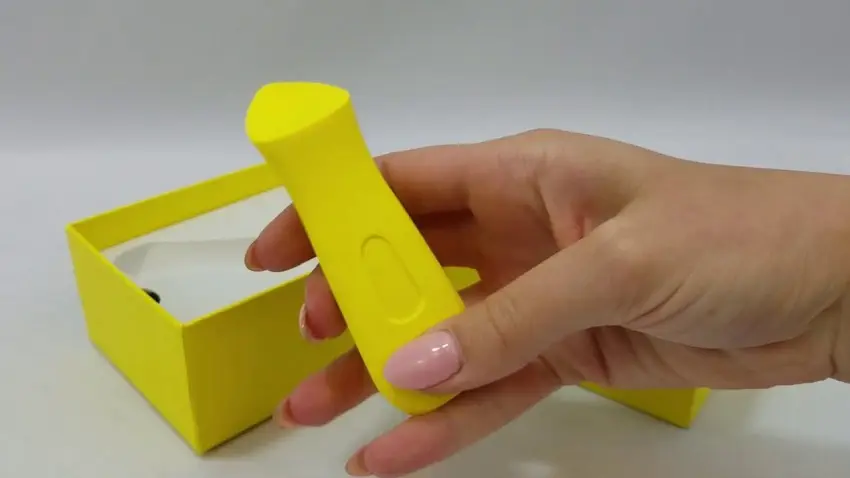 Key features
Waterproof
Kip is waterproof, which makes it great for a masturbation session in the bathtub or the shower without having to worry about damaging it. The waterproof function also allows you to clean the toy easily.
Medical grade silicone
The Kip is made with 100% medical-grade silicone that is completely body-safe and free from phthalates, BPA, or latex.
Ergonomic
Thanks to its round edges, Kip is ergonomic, which allows it to sit in your hand comfortably as you are using it.
It is quiet to use
Even on the most intense settings, Kip is quiet, allowing you some privacy as you have a steamy session.
USB charging cable
You can use the magnetic USB charging cable to connect and charge Kip through a power adapter or a USB port.
5 patterns and 5 intensity levels
Dame Kip has five different vibration patterns as well as five unique levels of intensity which you can control using the buttons found on the toy. The patterns and intensity levels are great for experimentation.
Pointed tip
The pointed tip of Kip provides strong vibrations exactly where you direct it. Despite being pointed, it is quite soft on contact.
Cupped face
The cupped face of Dame Kip delivers broad, clit-enveloping stimulations to the whole vulva.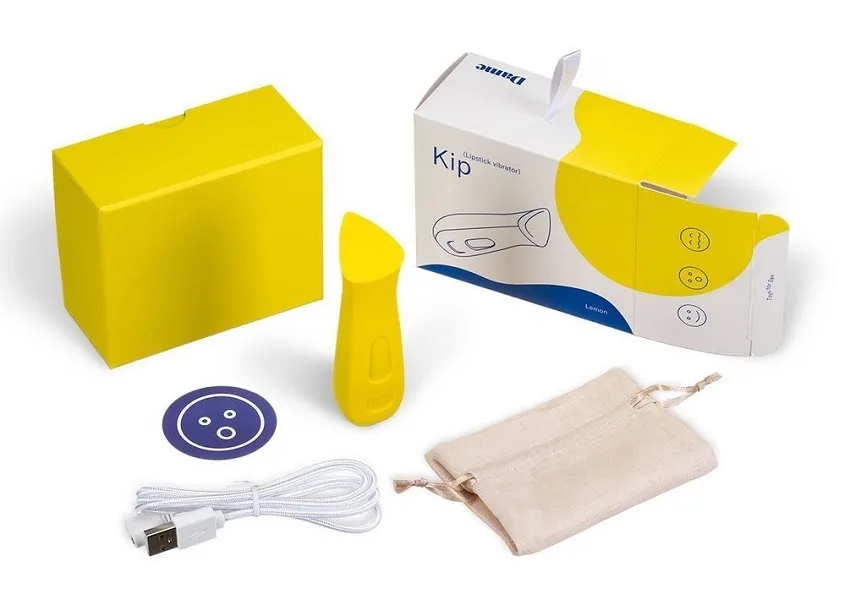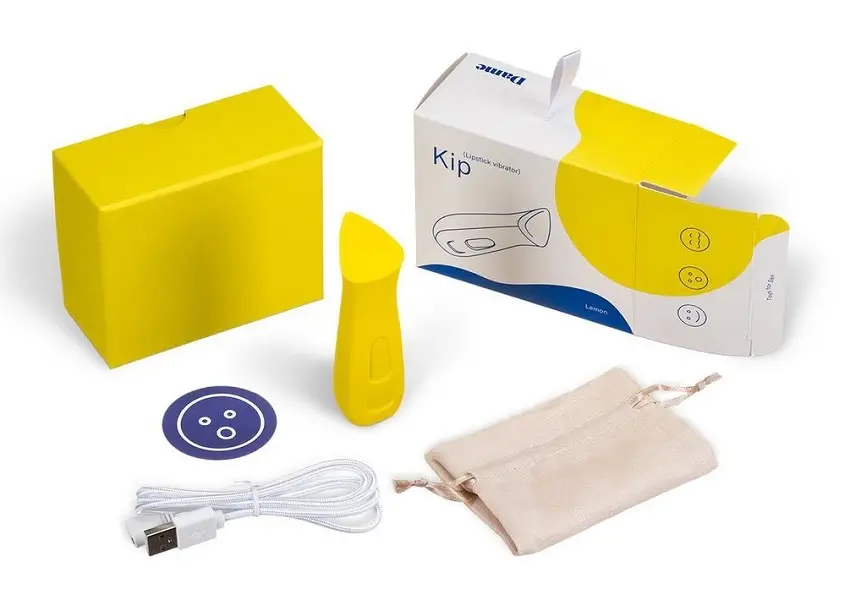 What's in the box?
A USB charging cable that is magnetic
A user manual.
Fabric storage bag for storing the toy when it is not in use.
How it works
To get started using Kip, ensure that you charge it fully first. If the battery of the toy is still low, the LED will blink red when you press the power button. The LED will stop blinking when it is fully charged, although it may keep doing so if the toy is plugged into a USB hub along with other devices.
Kip has one button which you can hold to turn it on and off as well as press to cycle through the five available patterns. A second button is used to control the intensity levels. There are two ways through which you can set the intensity for any pattern:
Hold the button for a steady intensity change
Press the button for a stepped intensity change
Kip has a Travel Mode function which keeps you from turning it on unintentionally. To activate Travel Mode, simply hold the power button for about 10 seconds. You will notice that the LED will keep blinking for those ten seconds, and then flash red at the very end. To exit Travel Mode, plug in the toy.
Use water-based lube with Kip since lube that is silicone-based tends to degrade the material and the overall quality of the toy. Avoid using products that contain acetone, petroleum, and alcohol as well. It is also worth noting that Dame Kip is not meant to be inserted in the anus since it does not have a flared base, which means that it may get stuck.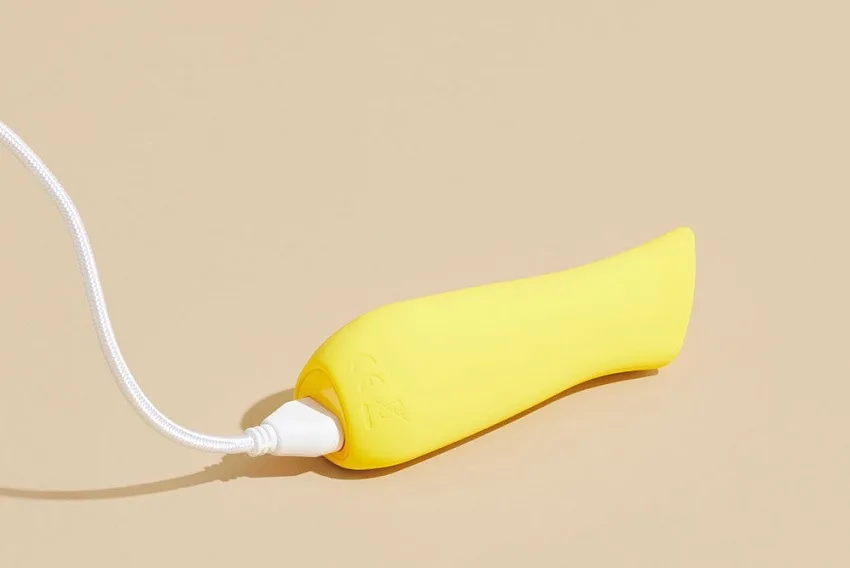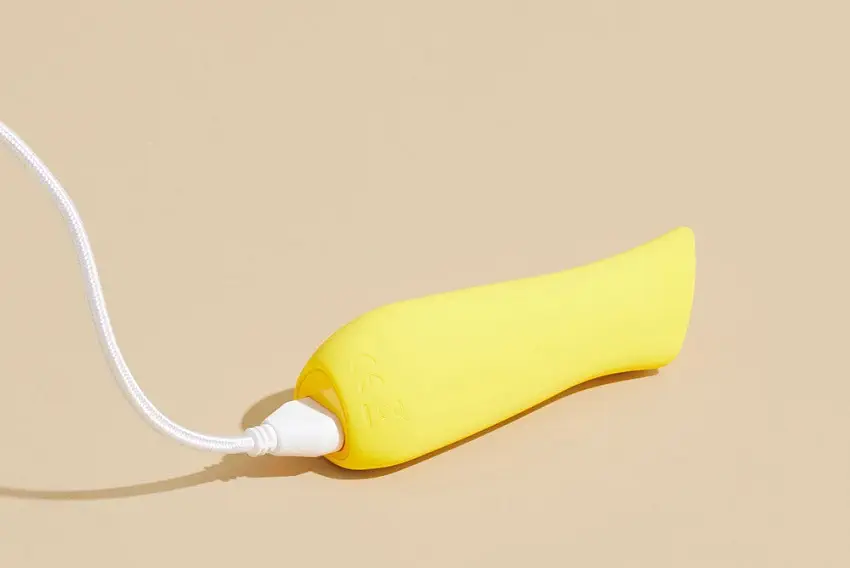 How it feels
After the Kip was fully charged, I started using it right away. The first thing I noticed about it was how easy it was to hold onto. It didn't feel like it would accidentally slip out of my hand while I was in the throes of pleasure and ruin the mood, nor did it feel too heavy to hold.
Turning it on was also easy, and in no time, I was testing out the patterns and intensity levels to determine what suited me best. I got warmed up pretty quickly thanks to all the experimentation, and I found that I had to give the Kip a little break so as not to orgasm too fast.
I lowered the intensity and angled the vibrator a bit so that its tip was lightly fluttering on my clitoris. The cupped face of the Kip delivered strong pulsations to my folds, which further amped up my arousal. I have to say the combination of stimulation on my clitoris as well as around it is what brought about my orgasm, but only when I had increased the intensity to the highest level.
Pros
It is easy and discrete to travel with thanks to the Travel Function that keeps it from being accidentally turned on.
It is waterproof, which makes it ideal for use underwater in the bathtub or in the shower.
It fits perfectly in your hand as a result of its rounded edges design and is incredibly lightweight due to its small size. This makes comfortable to hold even during extended sessions.
It delivers consistent and powerful vibrations precisely to the clitoris for powerful orgasms.
Because of its small size, it is easy to experiment by using Dame Kip on your nipples whether for solo play or even during sex.
Cons
It does not exactly whisper quiet as it is claimed, and it is fairly noiseless at best.
There are only five vibration patterns and intensity settings, so you will run out of experimentation options quite quickly.
Verdict
Dame Kip is a great option if you are looking for a vibrator that is able to provide precise stimulation to the clitoris and at the same time deliver strong vibrations to the rest of the vulva.
I would definitely recommend it to anyone who is looking to try out a new vibrator, especially for beginners who are looking for a toy that is not overwhelmingly intense or hard to navigate.
>> Click here to learn more about the Dame Kip or order it now (Official Store)<<