Your frenulum is the most sensitive part of your penis.
Glans massagers are designed to deliver stimulation straight to your frenulum, giving you targeted stimulation that will take you to the edge. These toys are an amazing alternative to other types of male masturbators.
If you're thinking about picking up a glans massager, there are plenty of amazing products to choose from. These six toys are some of the best glans massagers on the market right now.
1. Lovense Gush – A Multifunctional Toy That's 100% Waterproof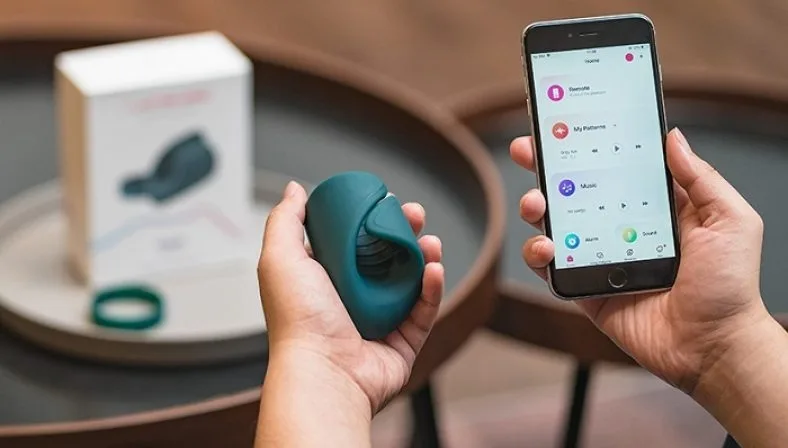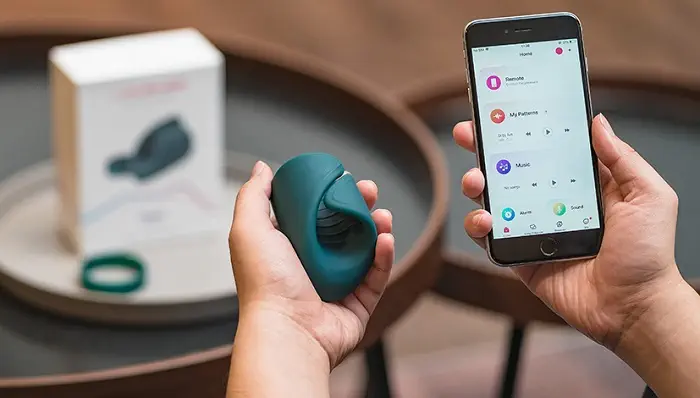 This versatile glans massager can be used hands-free, operated remotely, and can even be worn!
Since it's made of soft, flexible, silicone, it can be adjusted to fit penises of all size comfortably. It's also IPX7 Waterproof, which means you can enjoy it in the shower or the tub.
The Gush can be connected to the Lovense Remote app via Bluetooth. Once it's connected, it can be controlled by anyone that you grant access, even if they're thousands of miles away.
You can also use the app to adjust the toy's vibration patterns, making it easy to find a pattern that feels amazing.
There are four different patterns on the Gush: Wave, Pulse, Earthquake, and Fireworks. It also offers three different levels of intensity, allowing you to completely customize your experience.
You can also create your own custom patterns or even have the toy vibrate along with your favorite tracks on Spotify.
Since this is a small, compact toy, it's perfect for travel. Even when it's vibrating on the highest setting, it's fairly quiet, which means it's also discreet.
It can be recharged via USB and takes about one hour to reach a full charge, and a fully-charged battery can last up to two hours.
The toy's design also allows it to be used even when you're not fully erect. Not only is it a great option for men with ED, but it's something that anyone can enjoy.
If you've been searching for a portable glans massager, this Lovense toy definitely deserves a closer look.
Pros:
This silicone toy is body-safe and easy to clean
Customizable patterns
Remote-control functionality
Waterproof
Can be synced to music
Cons:
The vibrations are on the weak side, even on the strongest setting
Can be difficult to control without the Lovense app
➡️ Check the current price of the Lovense Gush
2. Pulse Solo Interactive – A Glans Massager That's All About Interactivity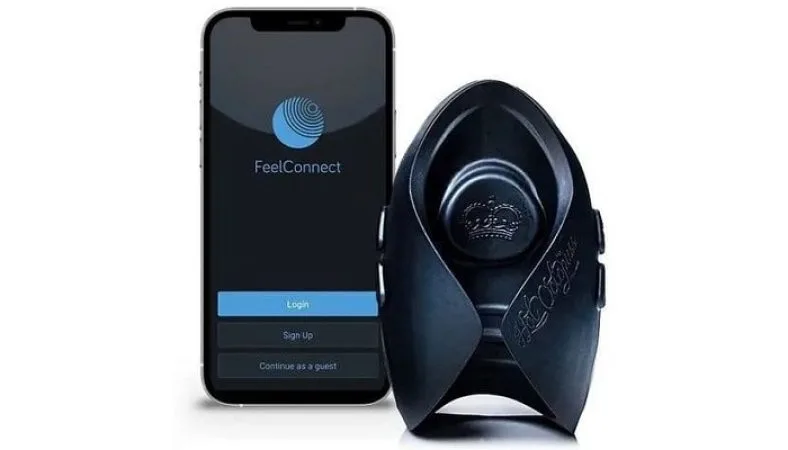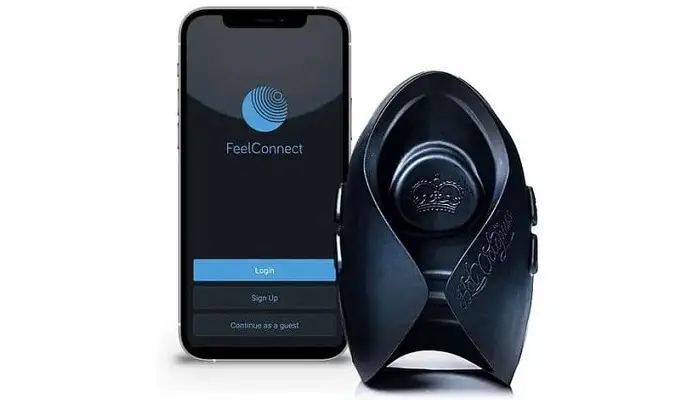 The Pulse Solo Interactive was designed with interactivity in mind. It's fully compatible with the FeelConnect app, which gives you access to thousands of videos, including VR content.
Once this glans massager is connected to the app, you can enjoy it in all kinds of ways.
The toy can also interact with compatible toys from Kiiroo. If your partner has a Kiiroo toy, the toys can easily be synced via Bluetooth or WiFi so that you can have fun together.
It's a fantastic option for long-distance relationships, but it's also an amazing toy to use with a partner at home.
It's equipped with six different vibration patterns, ranging from gentle patterns to extreme pulses. If you're a fan of edging, this is a toy that will take you to new levels of pleasure.
The turbo button can take you from mild vibrations to an impressive 4,450 rpm of power in an instant.
The Pulse Solo is designed to be used hands-free and can easily be adjusted for a comfortable fit. Of course, if you'd prefer to be the one in control, you can also bring out some lube and use it as a high-tech stroker!
The toy is 100% waterproof, which means it can be enjoyed anywhere, even in the shower.
You won't have to worry about keeping batteries on hand when you use the Pulse Solo. It's equipped with a rechargeable battery and can easily be charged via its magnetic USB cable.
You can typically enjoy around 45 minutes of play off of a single charge.
Pros:
100% waterproof
FeelConnect app provides access to a massive library of interactive content
Can be synced with compatible toys from Kiiroo
Six vibration patterns
Turbo button instantly turns up the intensity
Cons:
Takes up to three hours to fully charge
You'll need a seperate VR headset to access VR content
➡️ Check the current price of the Hot Octopuss Pulse Solo Interactive
3. Arcwave Ion – Cutting-Edge Stimulation with Air Technology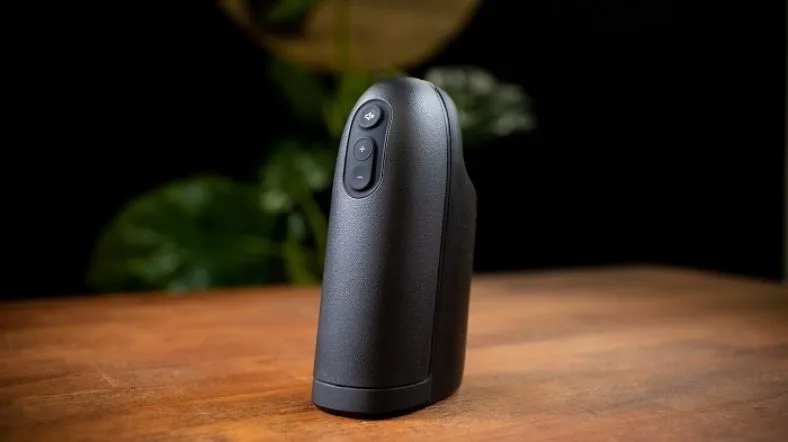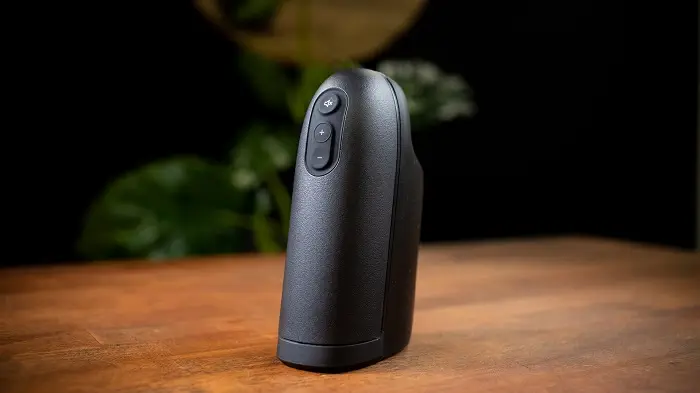 There's no toy on the market that's quite like the Arcwave Ion. While many glans massagers use vibrations to bring you to a climax, the Arcwave Ion uses air technology.
The toy uses contact-free air pulses to stimulate the most sensitive parts of your cock.
This sleek toy can be placed around the tip of the penis or the neck. No matter where it's placed, it'll create a suction sensation that's both intense and incredibly unique.
Even though this toy uses air instead of vibrations, it can get pretty loud, especially on the higher settings.
The Arcwave Ion is made from a soft and stretchy silicone that will always provide a comfortable fit. It also has a ribbed interior that feels great.
While the toy's plastic motor isn't waterproof, the rest of the toy is, and the silicone sleeve can be detached for easy cleaning.
Air pulses are available in eight different intensities, ranging from mild to intense. Since it's equipped with sensors, it can be set to turn on automatically when it detects a penis.
It also has a mute button, allowing you to quickly silence your toy when you need to be discreet.
The toy comes with its own storage base that can keep the toy safe when it's not in use. As long as the base is connected to a power source, it'll also charge as it's stored.
You can reach a full charge in about an hour and a half, which should give you at least an hour of playtime.
Pros:
Air pulses are unique and feel amazing
Silicone sleeve is waterproof and body safe
Comes with a two-year warranty
Storage base keeps the toy charged and secure
Cons:
Can be noisy
Limited battery life
➡️ Check the Price of the Arcwave Ion
4. Arcwave Voy – A Discreet Toy That Doesn't Need Batteries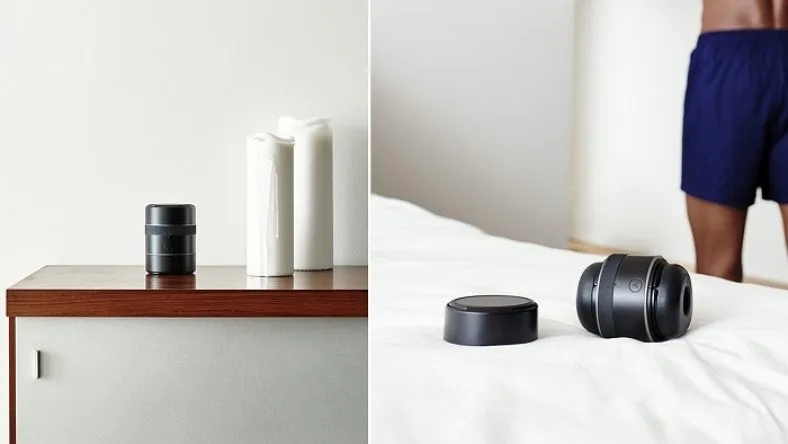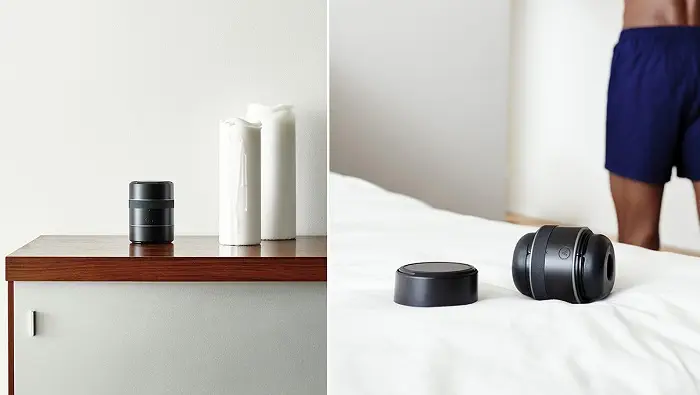 This sleek and compact toy could easily be mistaken for a camera lens at first glance. It's shockingly discreet and could easily be stored on a nightstand.
When you look inside the hard plastic shell of the Arcwave Voy, you'll find a silicone sleeve that's ribbed on the inside.
As you use the device, the ribs move, giving you a unique sensation that feels totally unlike similar toys. While the toy isn't adjustable, it does have two entry points.
While it should be able to fit most penises, it may not be able to accommodate you if your girth is above 5″.
The silicone sleeve can be a bit cold, but since it's waterproof, you can easily warm it up by running it under hot water before a play session.
It can be adjusted to different tightness levels so that you can find the ideal level of pressure. You"ll need lube to enjoy this device, but thankfully, you'll find a bottle of lube right in its box.
This toy is a terrific alternative to a Fleshlight and is an amazing option for anyone that's new to sex toys.
Best of all, since it doesn't use any electronics or batteries, you won't have to worry about keeping it charged. It's always there to enjoy when you're ready to play.
Pros:
No batteries required
Internal ribbing feels great
Discreet design
Sleeve is waterproof and easy to clean
Cons:
The toy has to be used manually
May not fit all penises
➡️ Check the Price of the Arcwave Voy
5. Cobra Libre II – An Upgraded Hands-Free Glans Massager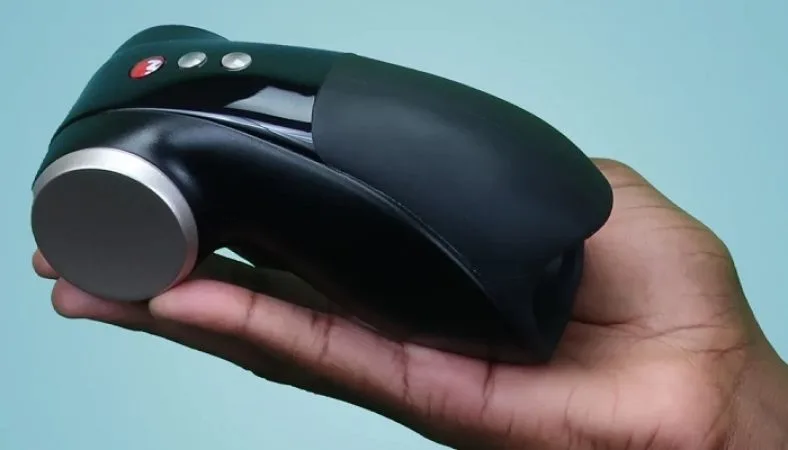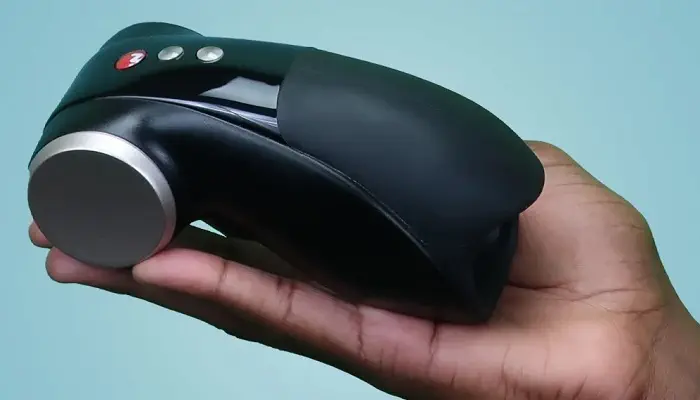 The first Cobra Libre put glans massagers on the map. While the Cobra Libre II offers all the features that made the original toy great, it's also improved in every way.
With its powerful vibrations and ergonomic design, this toy is an amazing way to stimulate the head of your penis.
When you pick up the Cobra Libre II for the first time, you may be surprised by how lightweight it is. While you can enjoy the toy hands-free, it's also comfortable to hold for long-stretches of time.
It looks like a miniature vacuum cleaner, which means it shouldn't be too awkward if someone spots this toy in your drawer.
This glans massager comes in three colors and is equipped with two vibrating motors that offer 11 different vibration settings.
The toy is set to the medium setting out of the box, so you may want to make some adjustments before your first use. Even on the lowest settings, the Libre II is pretty powerful.
As you might expect, this toy can get pretty loud, especially if you use the higher settings. If you have roommates or are using it while traveling, you may want to use a pillow to keep the noise levels down.
Since the Libre II is made of medical-grade silicone, you could also mask the sound of the motor by taking the toy in the show.
With a battery life of up to two hours, you'll be able to enjoy yourself for quite a while once this toy is fully charged. While you can typically charge the toy in a few hours, it can take up to 16 hours to charge it out of the box.
It uses a portable USB charger that's easy to bring with you when you're on the go.
You can have a fantastic time with the Libre II on your own, but you can also bring a partner into the fun. Since the toy has dual motors, your partner can mount you and enjoy the vibrations along with you.
The hands-free design makes it easy to enjoy in all kinds of ways.
Pros:
Up to two hours of battery life
Made of 100% waterproof medical-grade silicone
Hands-free design
Lightweight and discreet
Cons:
Can be very noisy
The first charge can take up to 16 hours
➡️ Check the Price of the Cobra Libre II
6. Fun Factory Manta – Stimulate Your Cock from Any Angle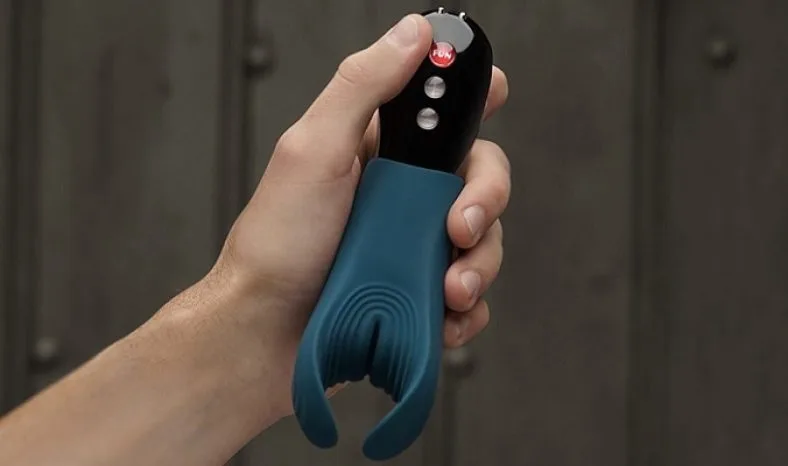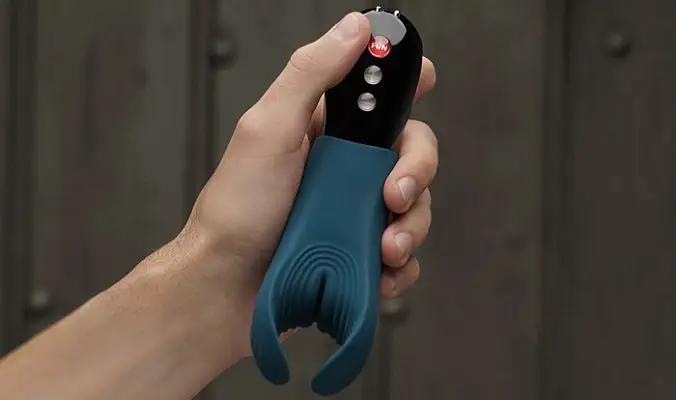 While there are plenty of toys that can stimulate your penis with vibrations, the Fun Factory Manta can basically turn your penis into a vibrator! It's equipped with a winged handle that can grip your cock from any angle.
Once you find the right angle, the toy will stay in place, allowing for hands-free use.
The wings on the Manta are also ribbed, which helps to intensify its vibrations. There are six different vibration patterns available, along with six different speeds, allowing you to create all kind of combination.
Even on the most powerful settings, the Manta's motor is surprisingly quiet.
The Manta is made from ultra-soft medical grade silicone that's 100% waterproof. This makes it comfortable to use and a breeze to clean. As long as you use the toy with a water-based lube, you'll have a great time.
What really makes the Manta special is its versatility. Since it can grip your cock from any angle, you can enjoy it on your own or with a partner.
It can essentially function as a cock ring during sex, and it can even be used as a way to enhance blowjobs!
The battery on the Manta is rechargeable and can last for up to two hours, though you can expect about an hour of playtime if you're using it on the higher settings.
It uses a magnetic charger that can usually power the device in under two hours. It also has a travel lock feature, which means your battery won't get drained while it's in your suitcase.
Pros:
Made from ultra-soft medical-grade silicone
Incredibly versatile
100% waterproof
Quiet on any settings
Cons:
The unusual design isn't very user-friendly
Doesn't offer any kind of connectivity features
➡️ Check the Price of the Fun Factory Manta
Glans Massager Buyers Guide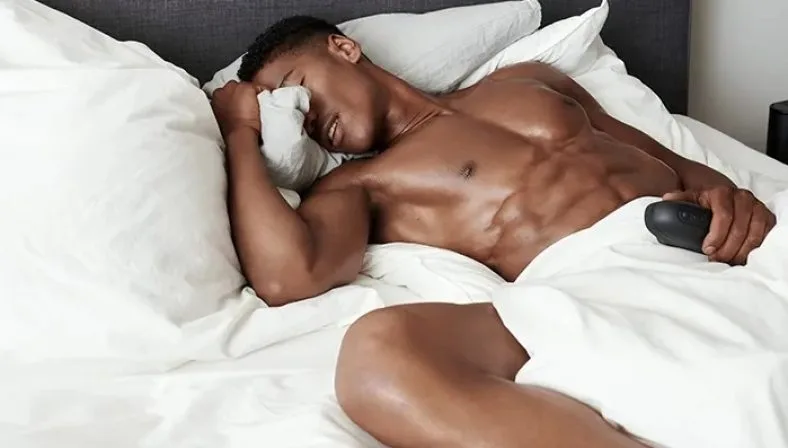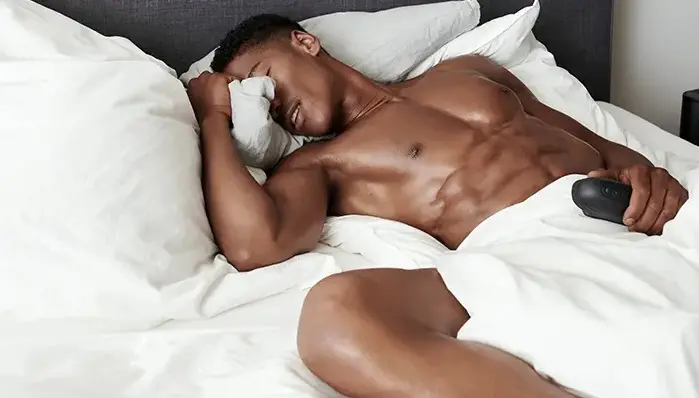 If you're ready to try frenulum stimulation, you'll want to make sure you find a glans massager that will give you the sensations you're looking for. Keep these tips in mind when you're picking out your toy.
Buy Your Toy from a Trustworthy Vendor
Believe it or not, there are knockoff sex toys on the market. To make sure you get the real deal, you'll want to buy your toy from a vendor you know you can trust.
It's best to avoid buying sex toys on sites that allow third-party vendors to sell products, even if you've bought other products from the site before.
When you're buying a toy from a third-party, you can't be sure of what you're getting.
Check the Noise Levels
Glans massagers tend to be compact and portable, but they're not always discreet. Some vibrating toys are very noisy, which can be an issue if you're in a room with thin walls or if you don't live alone.
That's why it's a good idea to see how noisy a toy is before you make a purchase. Lots of toys are loud, but there are also some glans massagers that are practically silent.
Don't Overlook Couples Play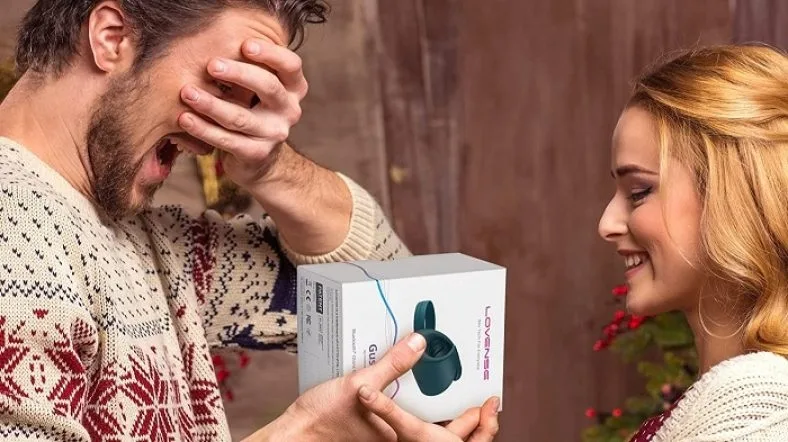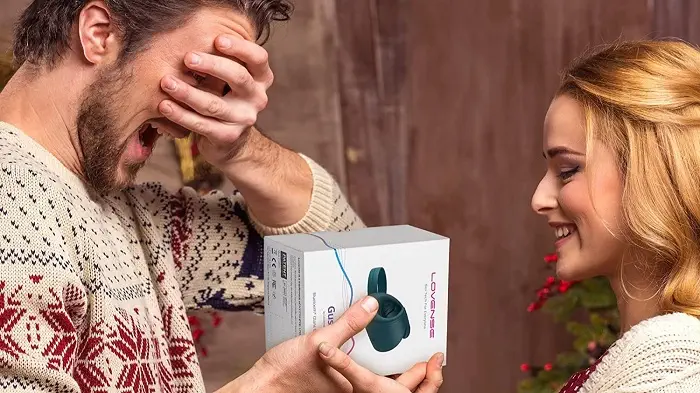 While you're probably buying a glans massager for solo play, many toys can be enjoyed with a partner as well.
There are massagers that can be controlled remotely, toys that can sync with other toys, and even devices that can be enjoyed by two people at the same time.
If you're curious about couples play, look for a glans massager that you and your partner can enjoy together. You'll be able to use the toy when you have alone time and when you want to have some couples fun!
Pick Something That's Easy to Clean
It's important to clean your toy after each use to prevent bacteria from spreading. That's why it's always best to choose a toy made from an easy-to-clean material.
Since silicone is waterproof, it's a fantastic option for glans massagers.
After you clean your toy, you'll want to make sure it has the chance to dry. Some silicone toys will collect dust when they air dry.
To prevent this, you can wipe your toy down with a paper towel or let it dry in a plastic bag.
Choose the Right Kind of Lube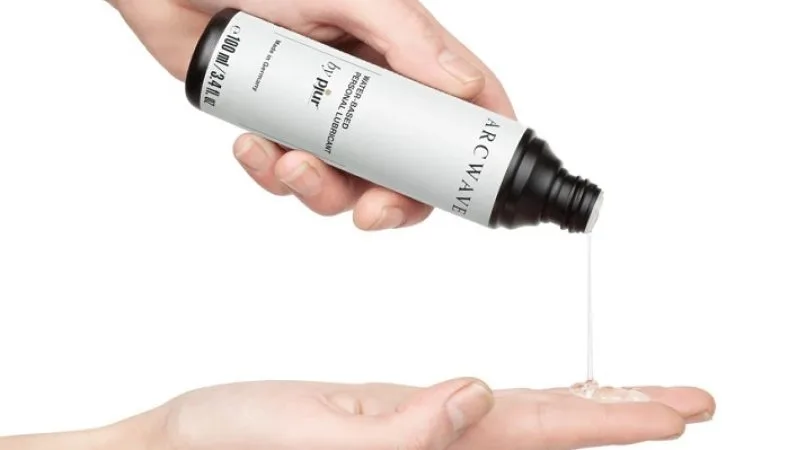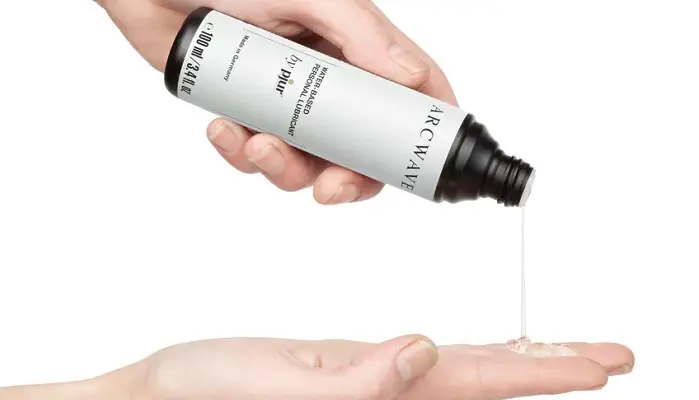 While you can have a lot more fun with a glans massager when you use lube, you won't want to use just any lubricant. If you use a silicone-based lube with a silicone massager, you could wind up destroying your toy.
Silicones naturally bond together, which means you won't be able to get a silicone lube off your toy. To have fun with lube and keep your toy safe, stick to using a lubricant that's water-based.
Consider Virtual Reality
If you have a VR headset for your phone, you can use that headset along with certain toys. Some glans massagers can be connected to apps that give you access to VR content.
VR videos and games can be deeply immersive, allowing you to enjoy a toy in new and exciting ways. If you're a big fan of VR, you'll definitely want to check out some of the adult VR content that's available right now.
Find a Comfortable Fit
You're using your glans massager to pleasure yourself, which means you shouldn't have to deal with a toy that's tight or uncomfortable.
While toys are typically designed to fit most penises comfortable, some toys may not accommodate a penis with a larger girth.
If you're on the bigger side, make sure that the toy you choose is stretchy or adjustable. While a tight feeling can make orgasms more intense, you won't be able to enjoy yourself with a toy that's too tight.