Women are very particular when it comes to what they want in their sex toys, as it should be.
There are so many different styles and sizes available in the erotica market for female pleasure that it can be a chore to figure out what will work best for you.
Since the emergence of the Oral Sex stimulation toys, they have become quite a craze for modern women all over the world.
But, how do they work and are all the devices the same?
Do you have to spend a lot of money to get the same earth-shattering results that you hope for from a more frugal purchase?
We are going to break it down for you in the easiest terms.
The Womanizer was the first popular clitoral stimulation device that was released on the market and has become one of the most popular toys sold across all categories.
Being the first doesn't necessarily mean that it is the best in all aspects though.
The Satisfyer was quick to come out with a relatively comparable and affordable version of its air pressure technology toy for clitoral stimulation.
Before we take a look at which toy outperforms the other, let's take a look at the aspects of these two devices that are evenly matched.
There are pros and cons to every product so before we delve into the differences, there are certain areas where the Womanizer and the Satisfyer are really on the equal ground.
Matched Evenly
Both clitoral stimulators use a new type of technology that doesn't rely on vibration or suction.
Although they are both meant to feel like oral sex, they really only provide a similar field of sensations.
We all know that there is no match for the real thing but these type of sex toys come fairly close, and more importantly, they are both equally capable of getting the job done.
Using air pulse technology these sex toys can satisfyingly stimulate the clitoral tissue without causing any numbing or after sex soreness as other toys can.
The air pressure used in the cups that surround the clitoral sleeve give several levels of gentle stimulation that can bring you to orgasm in no time at all.
Both are made from durable human-friendly ABS plastic.
The strong and easy grip handles of both toys feel well-made and durable. The removable and more flexible tips are removable to accommodate those ladies that have larger clits.
Both toys are easy to clean with warm water and mild soap and can be dried by hand or left to air dry.
The Womanizer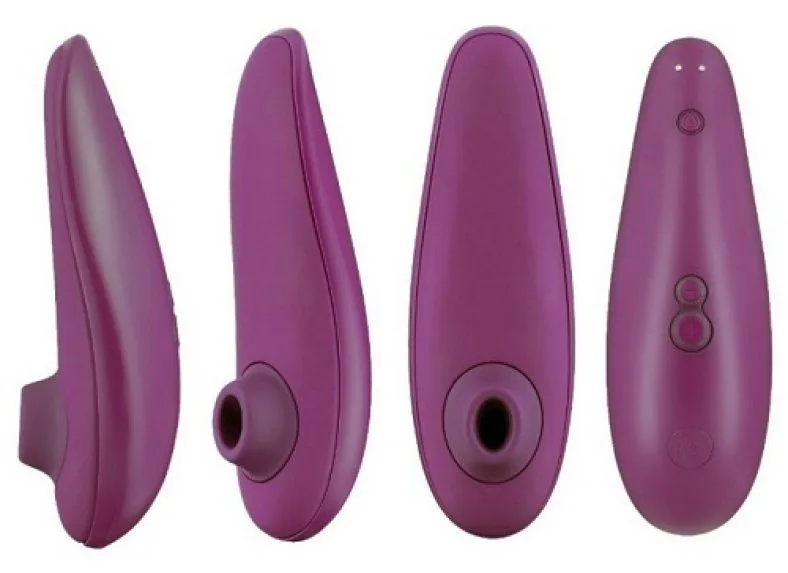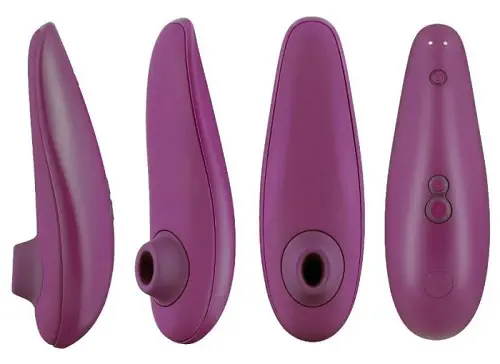 This was the original oral sex toy and has been so popular that it immediately became a sex toy phenomenon.
For those who were ready to try something new, it couldn't have come at a better time.
The biology and physiology of a woman are complex and sometimes needs more specific attention that then traditional vibrators and pocket rockets can provide.
The Womanizer is the only oral sex simulator that is guaranteed to be safely waterproof so you can use it in the shower or the tub without worrying about damage.
Although the Satisfier also had a waterproof model, it was quickly discontinued after continued power issues.
They have promised a newer fully waterproof model to be released soon. For a woman that may have arthritis mobility or flexibility issues, the button placement on the Womanizer is the optimal choice.
The power button and the speed/intensity buttons are different sizes and easy to distinguish.
There are multiple color options available for those who find those things important and has 8 intensity levels to enjoy.
It is the lighter of the two options weighing in at 4.5 oz and has a 60-minute battery life depending on the intensity levels that you are using.
The motor itself is superior and you will be paying for its size and power.
The Womanizer is an expensive habit but enjoyable habit to have. For those sex toy newbies, it will require a hefty investment just to see if it is the kind of thing for you.
For those who don't mind the high price tag, the Womanizer is a well-made and intelligently designed pleasure item.
>> Click here to learn more about the Womanizer or order it now <<
The Satisfyer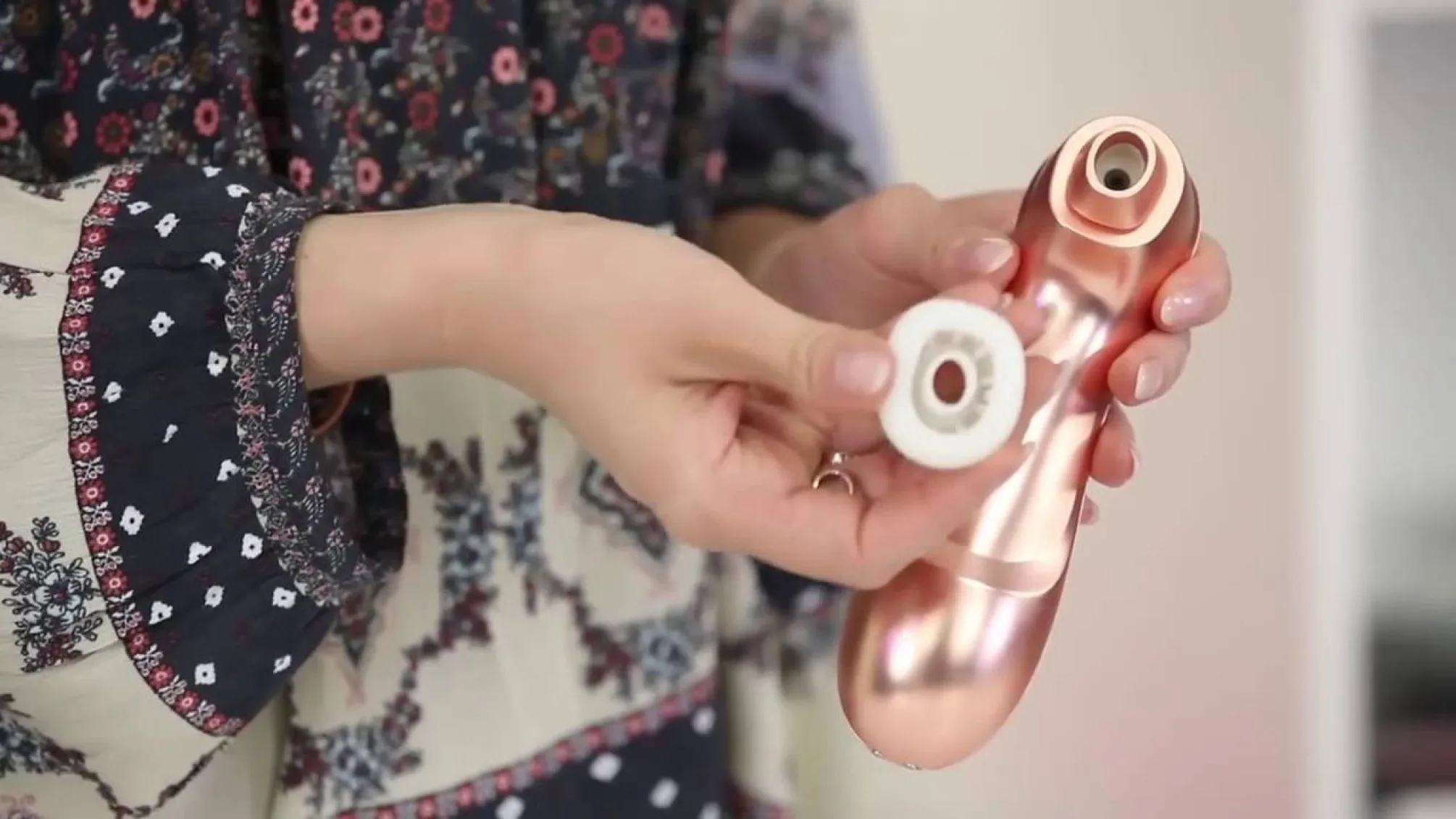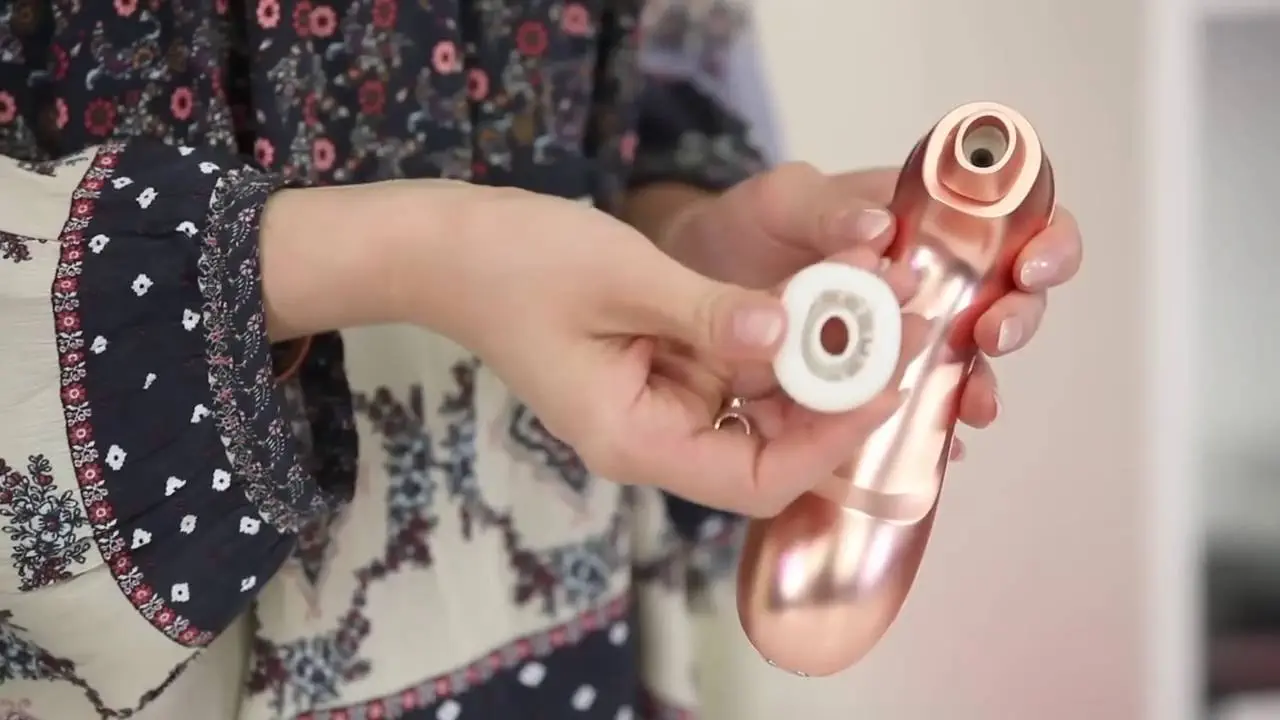 Although some people may consider the Satisfyer to be the "follow up" or "knock-off" product compared to the Womanizer, it actually holds its own in many of the important categories that women look for in a good quality sex toy.
It is true that the Satisfyer is a copycat type of product and is much more affordable than the Womanizer, but this makes it the perfect choice for newbies that are looking to try it out without the big financial risk.
The easy to hold design has a narrower neck so that women with smaller or delicate hands can still get a secure grip.
The operational button is located on the same side for easy access, however, they are both the same size and shape and this has the potential to cause some confusion when using it for the first time.
The rechargeable battery has a longer running time letting you use it up to 2 hours without interruption even at its highest setting.
Unlike the Womanizer, this affordable model comes with 11 intensity settings to enjoy.
The slightly less powerful motor has the advantage of being much quieter when in use than the Womanizer making it the more subtle and discreet choice.
It is very lightweight at only 3.6 oz but still maintains a durable body construction. Overall, it is a lighter and less bulky version of the Womanizer that is a much more affordable option for both.
>> Click here to learn more about the Satisfyer or order it now <<
Conclusion
When it comes to sex toys, we can compare all the different aspects and categories until the cows come home, but we all know what the most important thing is – Satisfaction.
There have been no complaints from buyers of either product in the level of pleasure that they have received from this format of the toy.
The oral sex simulators have both been a big hit with the ladies, even those who have found it difficult to have an orgasm with other types of toys.
Both products are made with similar quality standard and have been proven to be a gentle and safe sex toy for clitoral stimulation.
When it comes right down to it, the price is the biggest difference for most people.
If you are just starting out or on a tight budget, you can purchase the Satisfyer easily and still be assured of the same amount of pleasure you would get from the Womanizers more expensive model.
Update: If you want a more detailed comparison of Womanizer vs Satisfyer, I suggest you take a look at this amazing chart and review from HTR.