1. Aneros HELIX SYN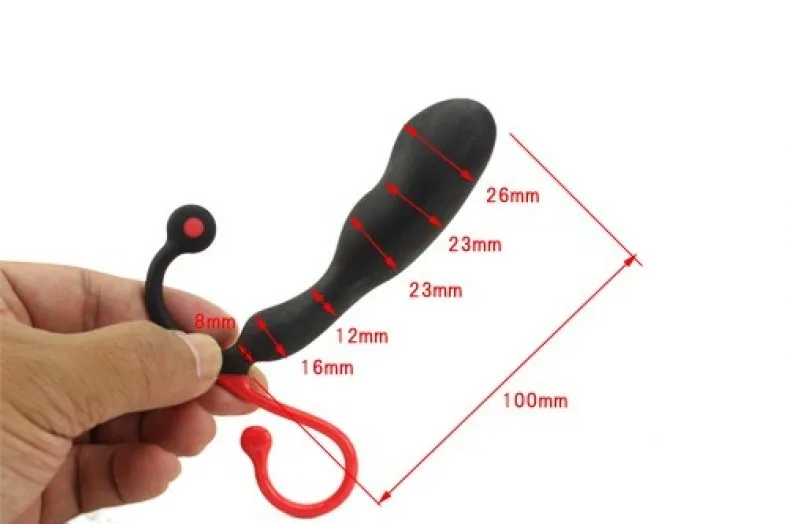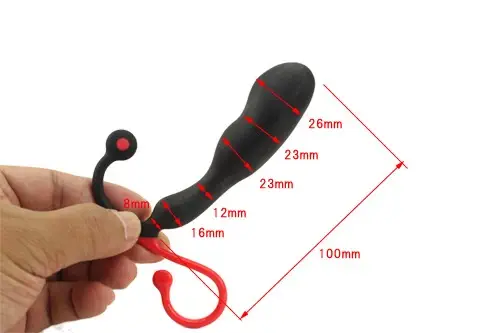 I love the Helix Syn from Aneros! It is easy to use and it was reasonably priced. The material is so soft to the touch and the shaft is nice and rigid.
It hits just the right spot, but I'm just speaking for my own anatomy here! It's hands-free, so you don't need to hold onto it, leaving your hands available for other pleasurable things.
The grips are convenient for easy removal and control and it has a narrow tip design that makes insertion easy, especially for beginner-level sexual adventurists.
It even has an integrated notch on the base of the shaft for anal contraction when stimulating, so it stays in place and, if you practice, you can manipulate it just by using your anal muscles.
The shaft is 4" long, which seemed to be the standard when doing my homework comparing other models before making an informed purchase, making it the perfect size (not too large or small).
The overall design is incredible and it feels great and is way more comfortable while inserted than I could have ever imagined.
It stimulates the prostate in just the right way and you can move around into any position with ease while it's inserted, making it much more versatile and forgiving than some of the other models.
Seriously, the possibilities are endless! Great beginner's tool, but also great for the more advanced adventurer that just wants to change things up in their sex lives.
It may take a little practice to get the hang of it, but once you do… Oh my GOD!
Highly recommend, but make sure you find a good toy cleanser because the velvety-like surface can retain odors. Enjoy!
Click here to Order Yours Now (Special Price) or Learn More About It!
2. Aneros Progasm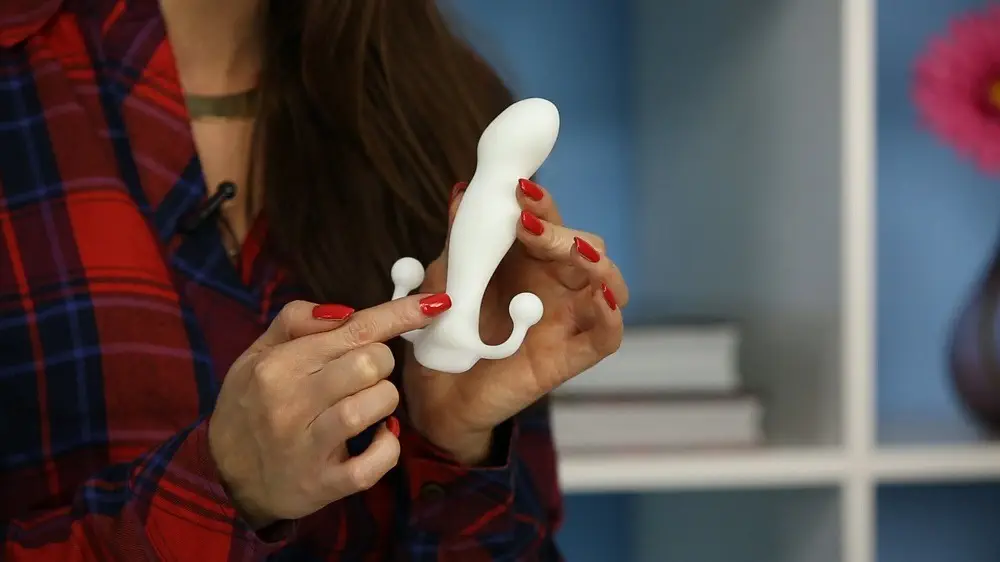 Holy mother! I like to brag that I am an experienced user of prostate-massaging toys, but this thing is huge!
I didn't realize it until after I purchased the Aneros Progasm, but this particular model is one of the largest toys available on the market.
I admit that I probably should've done more research before I bought it, but after a few runs with it, I admit I'm growing fonder of the design.
Highly recommend using lubricants, in fact, it's almost impossible to insert without their aid, and I do not recommend for beginners, due to the sheer girth of the shaft.
If you are ambitious enough to purchase this model of massager, my advice is to just relax and work it into your anus slowly, take some deep breaths, and allow your muscles and perineum to relax.
The first time I tried to put it in, I failed (so don't feel bad if you can't even get it in on the first try!) Then I tried again while taking a warm shower to help me relax physically and mentally.
I used ample amounts of lube, and that combination seemed to do the trick.
You can even sit down in the tub once you're comfortable and rock back and forth into oblivion in an easy cleanup atmosphere.
Once your butt gets used to the size, the real fun begins! Can be used with a secure partner, but honestly, I think mine was unfortunately intimidated by the sheer size of my toy and wanted no part.
That, or he wasn't ready to take a step into the wonderful world of prostate orgasms, which, sadly, some men just aren't there yet.
I think I might've even unintentionally hurt his feelings, making him think his own size was inadequate or something.
So, beware of that, but I have plenty of fun on my own with this thing! If you like girth, you will love this model!
Click here to Order Yours Now (Special Price) or Learn More About It!
3. Aneros Vice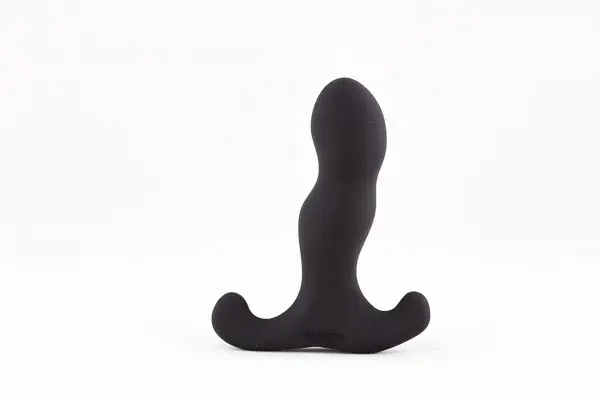 The vibration that the Aneros Vice delivers is nothing short of epic!
It has several settings, so you can tone it down if you'd like to last a little longer, especially when using it during intercourse, or crank it up for an experience that is out of this world.
The little stems at the base are larger than some of the other toys I've used, but it makes for easier control, seating, and gripping.
The texture is ultra-soft and adds additional comfort, especially during the insertion, so it is great for both beginners and the more advanced.
When inserted, you can stimulate your prostate simply by flexing your anal muscles, which moves the shaft in just the right way, and it's absolutely fantastic.
The nubs are in the right spot and I feel like this thing was specially designed just for me, it fits so perfectly.
Like any anal toy, it does take a little practice to get it just right, but once you do, goodbye boring and simple orgasms, hello next-level! Decent size, but not overwhelming or intimidating.
Though, I will say that if you're not used to vibrations in that area, start out slow and work into it.
Too much, too fast can result in discomfort and a sensation that feels akin to overstimulation, especially if you or your partner are not used to that sort of a sensation.
I like this model better than many of the others I have tried and would recommend it to anyone that would like to experience an entirely new level of "Oh-my-GOD!".
The only con of this massager that I can identify is that the cleanup requires the use of a good and trusted toy cleaner though, mostly I think because of the material that it is made out of.
It isn't like some of the other, more basic, sleek, and older models, which can be cleaned using a simple rinse with dish soap or other gentle detergents. Even still, highly recommended!
Click here to Order Yours Now (Special Price) or Learn More About It!
4. Lelo Loki WAVE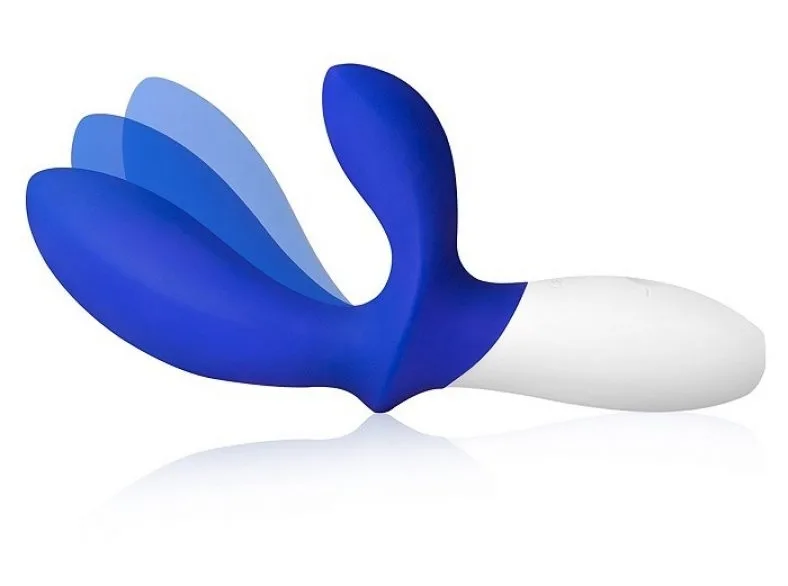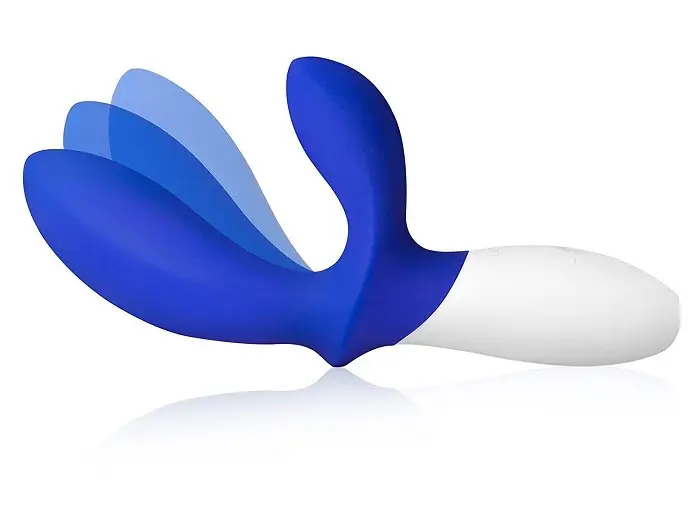 The motion option on this model is perhaps the most exciting element of the Lelo Loki Wave.
Not only does it vibrate, but it produces a slight back and forth movement in the shaft which I have found to be extremely enjoyable.
It has a comfortable and extended arm that sits under your perineum and balls, which has a separate vibration all its own.
Multiple settings and endless possibilities. Its only downfall, in my opinion, is that you can't sit on it due to the control arm that sticks out from the base, but there are other toys available for that.
I have found it is most enjoyable when I keep hold of the handle because then I can press harder where I like when I am ready to climax.
If you let go, there is a less intense movement, which may be enjoyable for getting warmed up.
It does make a bit of noise, so if you're looking for something quiet and discreet I wouldn't recommend it. That, or turn on a radio.
Completely waterproof and can be used in the bathtub or other aquatic settings, which is a great option for those that like to try new things.
The water may interfere with the lubricant a bit though, so it might be best to save it for the bedroom.
My wife and I have been experimenting with anal possibilities for a while now, and this is her favorite to use on me. She loves being able to control the different vibrations and motions while riding reverse-cowboy.
We both get something great out of it, and it brings us closer together through sexual exploration. Guys, sex toys aren't just for the ladies anymore! Give it a try!
Click here to Order Yours Now (Special Price) or Learn More About It!
5. Lovense Edge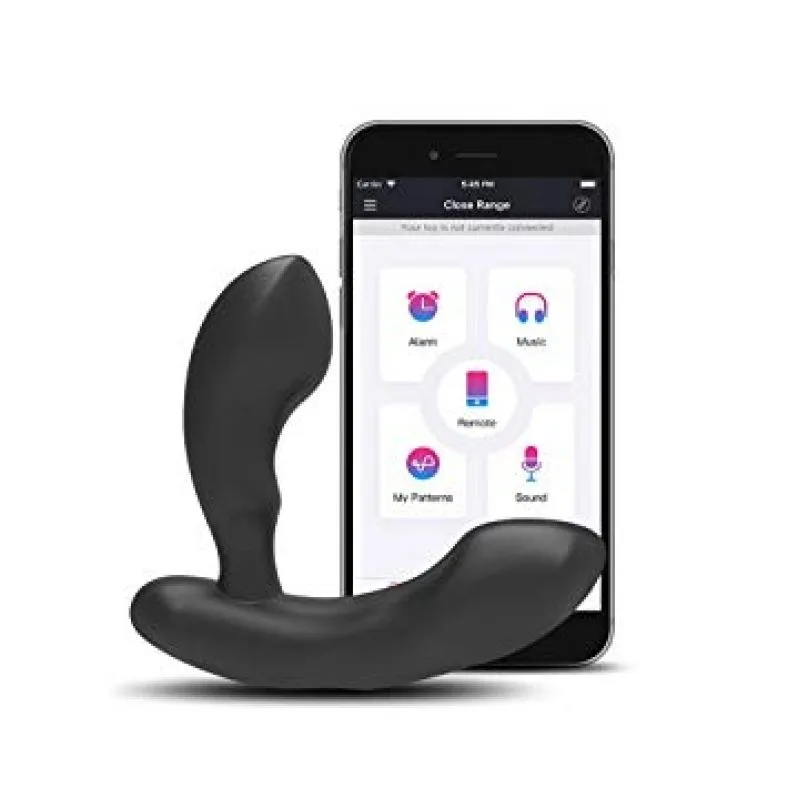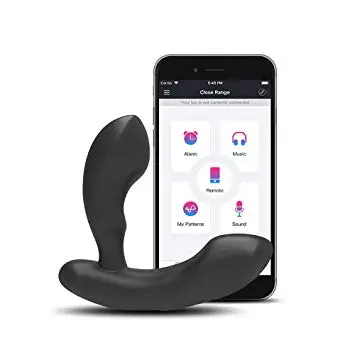 The best feature of the Lovense Edge is the ability to control it remotely and from an app on your Android or iPhone! It's fun to let your partner take over the controls and surprise you, changing things up a bit more.
It vibrates on 3 settings; high, medium, and low, which adds more pleasure to the overall experience.
The shaft can be moved into a desired position and then locked into that position when you find just the right spot.
It is waterproof, but I've found that the Bluetooth connection is less reliable when underwater.
The price is a bit more than other models, but in my opinion, it's worth every penny! It's hands-free and so comfortable when inserted.
You can wear it for hours and not experience any discomfort! You can sit on it and ride off into the sunset solo, or use it during other sexual situations.
It stays put during intercourse and is worthy of 500 stars… if only the rating system went that high!
It can be a little intimidating at first because this prostate massager really does it all and it might look scary to a beginner, but if you are an experienced or adventurous user and want to go to an entirely new level, then this is the right one for you!w
Click here to Order Yours Now (Special Price) or Learn More About It!
6. Lelo HUGO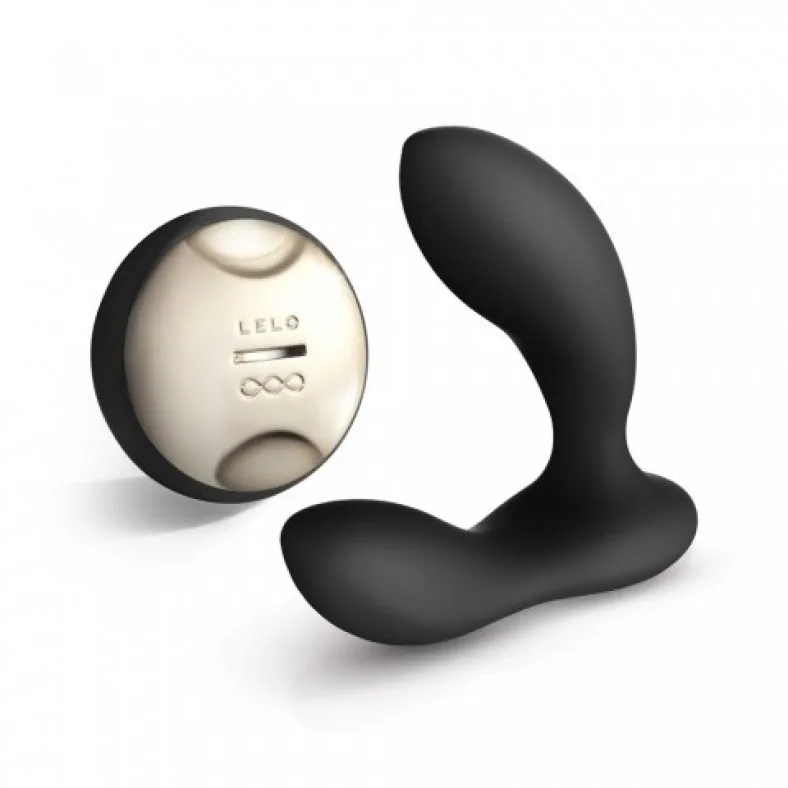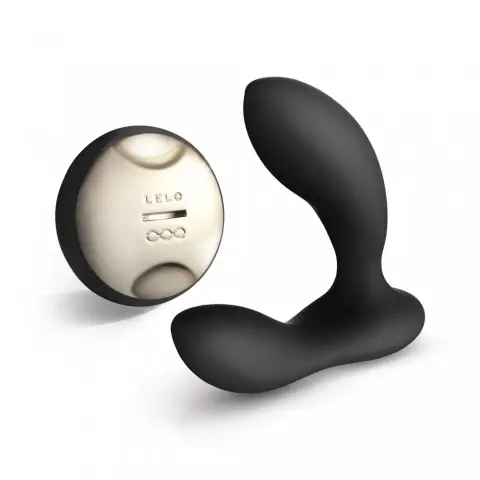 Pricey, but OH, so worth it! The Lelo Hugo has two separate vibrators, one in the tip of the shaft and another at the base, which complements the undercarriage nicely.
I previously hadn't even known that such pleasure could come from an isolated vibration in that area! I love that it's remote control operated, spicing things up for myself and my partner.
Or when I'm alone, I can use it without having to reach around to adjust the settings like you do with other models that are out there.
It is rechargeable and waterproof as well, making it durable and ready for any situation or setting.
It is much quieter than other models, making it more discreet.
You can even wear it around in public with loose-fitting pants and no one would even know if you're into that sort of thing.
It feels amazing inside me and I can't believe what it does to my prostate.
Overall experience is indescribable with words, but if you're even playing around with the idea of trying a prostate massager, then look no further!
Click here to Order Yours Now (Special Price) or Learn More About It!
7. Lovehoney Desire Luxury Prostate Massager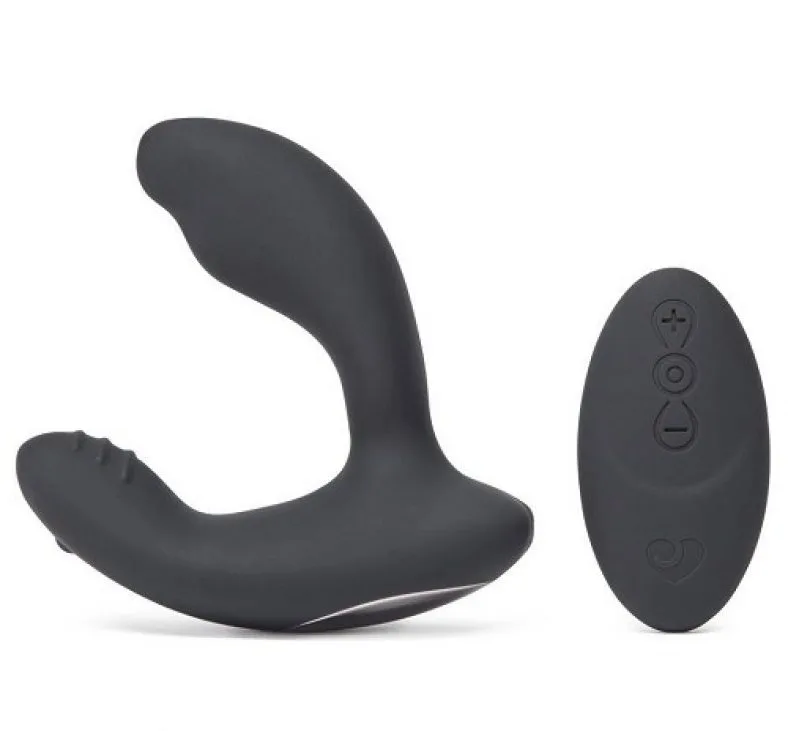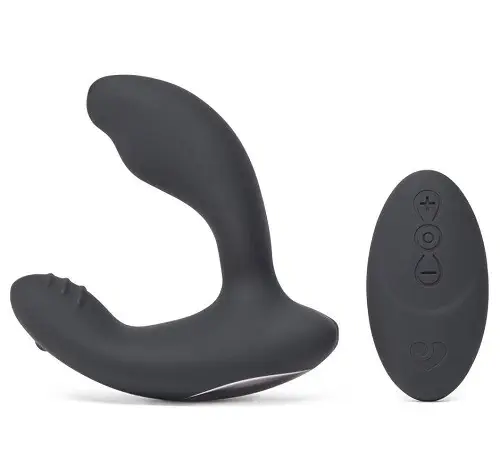 Okay, so this thing from Lovehoney is incredible, but I wish the vibrations were a bit more intense.
The underside of the base is a hard durable and metallic surface that works just great if you're the kind of guy that likes to sit and rock on a prostate massager.
It has multiple 8 customizable modes of vibration, which ultimately means a multitude of options.
It is more of a buzzing-type massager, not really an intense vibration, regardless of how much you turn it up. It's pleasant, but not quite heavy enough of a vibration for me.
I do, however, love the shape, which fits like the proverbial glove inside my anus.
It has a narrow base on the shaft, much narrower than other models I've tried, which allows me to clench a firm grip on it with my muscles, ensuring that it isn't going anywhere I don't want it to.
It comes with a remote, which is an excellent option for lovers that want to explore the possibilities of control and can also be used personally as a nice alternative to the other models that have controls in hard to reach locations.
It is water resistant and can be submerged, although I haven't personally tried this yet.
Something about the idea of putting an electrical device in water makes me cringe, but the manual says you can.
The set comes with an unidentifiable and low-key case, which is nice for travel. Bag friskers won't know what it is and if they do, they'll only feel envy.
I've traveled all over Europe with mine with zero issues and the USB charger is compatible with every power source in every place I've traveled so far, given you have the right wall plug adapter.
The only negative, like I said, is that I wish the vibrations were stronger, but overall, I don't feel like I've wasted my hard-earned cash, something I've definitely done before.
Recommended for newbies to the prostate massaging world that aren't familiar with the sensation of vibrations within.
Durable and I haven't broken it yet, but if you go too hard within the first year, there's a warranty so rest your mind about that. Great buy and I'd do it all over again.
Click here to Order Yours Now (Special Price) or Learn More About It!
Conclusion
Each toy offers such different options and there is a multitude of options out there, so do your research before purchasing and enjoy!