The viral success of AI image generators means that it's easier than ever to generate AI anime girls.
However, how do you pick the right image generator with so many options?
I've taken a look at 14 of the most popular AI anime art generators to see just how well they work.
I found out that there are options for people who don't have a lot of money to spend on subscriptions, generating AI anime girl videos, and even apps that don't require you to write a prompt.
One of these anime girl generators is going to be the one that you've been looking for.
Let's take a look at the top 14 anime girl generators.
SoulGen: Ideal for Fans of Standard Anime Art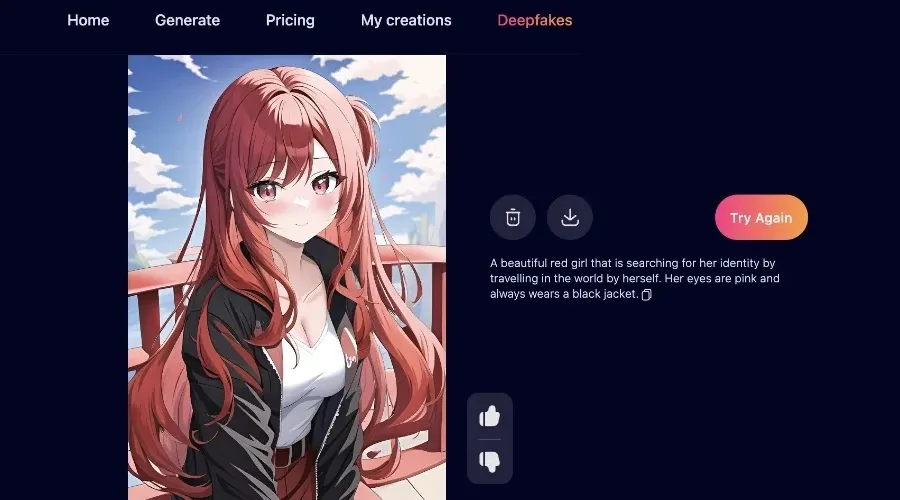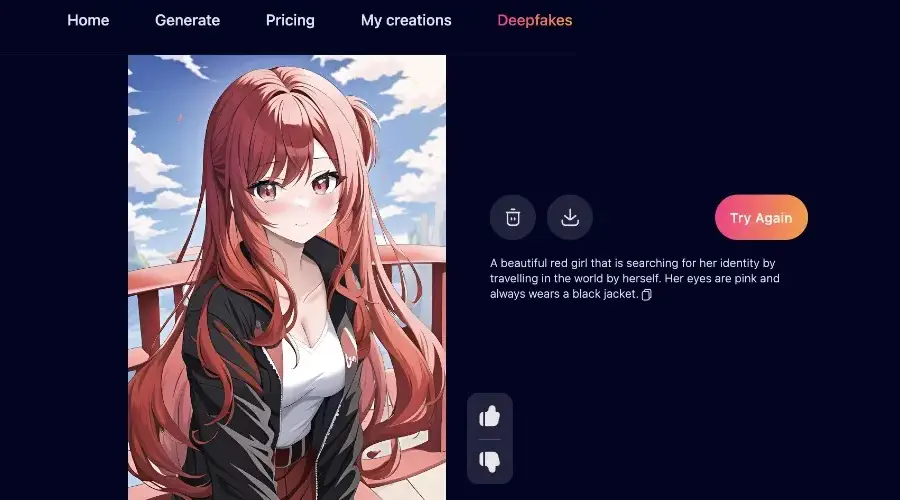 Different anime girl generators are going to specialize in different styles of anime art.
If you're looking for something that has the standard anime art style down to the science, then the generator you're looking for is SoulGen.
SoulGen is an interesting anime art generator when compared to the rest of the competition. It doesn't expressly focus on hentai or porn, but it is more than capable of generating those images.
The main focus of this generator is on real AI girls. AI anime girls are more of a second-order operation for this particular generator.
This doesn't mean that it doesn't excel at generating waifus and anime girls, but it might be a little bit more stylistically unlimited than otherwise generators.
Pros
Can edit existing images
Able to generate anime girls based on real-world images
Subscription plan is pretty reasonable
Able to refine generation over multiple edits
Cons
You have to sign up for an account
Free generation has watermark and blur
"Real Girl" generation feature arguably more supported than anime girl
Promptchan.ai: Generate AI Anime Girl Videos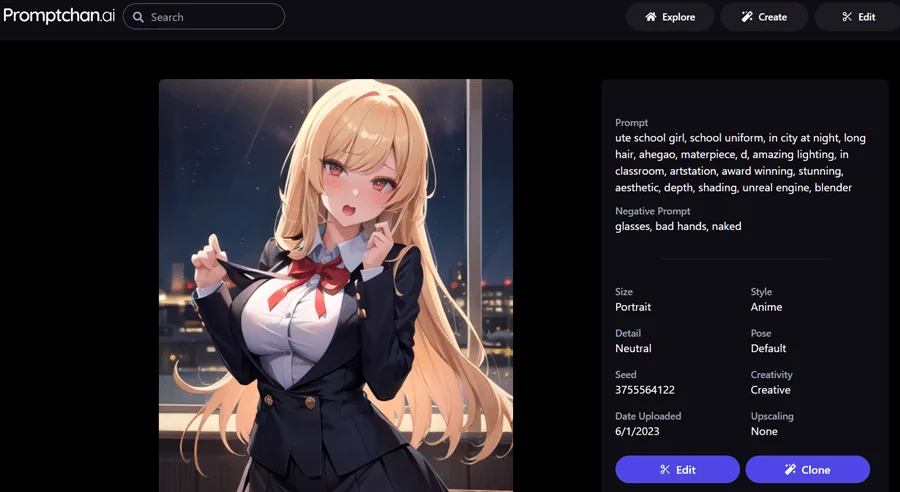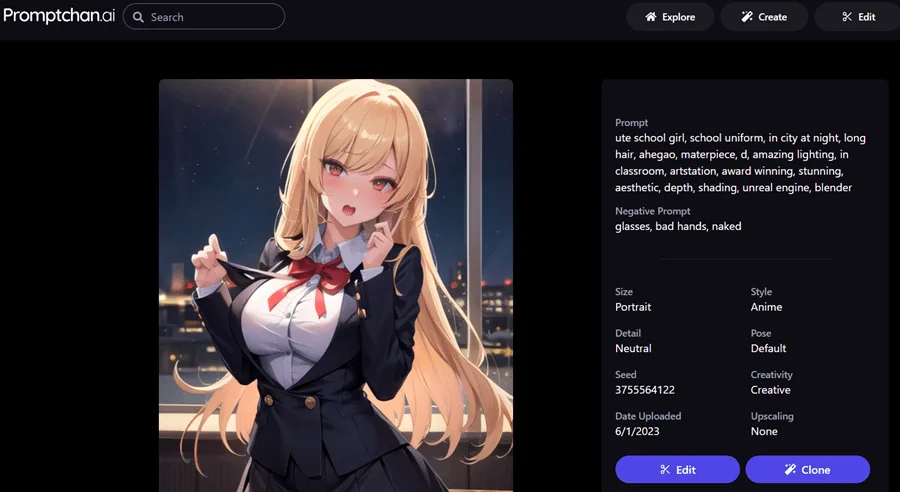 Promptchan.ai is one of the best options for anyone who wants to generate AI anime girl hentai or short-form porn videos.
This is a NSFW anime art generator that is sure to keep things hot even after over 2 million generated images.
Promptchan.ai boasts the unique ability of creating AI videos in addition to just still images.
There's also one click switching between posing, so you can change your generated AI anime girl from missionary to doggy style with a single button press.
Promptchan.ai works at its best with realistic styles. This includes realistic anime as well as photorealistic images.
Promptchan.ai is expressly dedicated to hentai and porn images which means you might need to get a second subscription if you're looking to create more safe for work (SFW) content as well.
Pros
Generates AI anime girl videos
Specializes in porn and hentai
Robust AI editing tools
Desktop and mobile optimized site, so you can generate from anywhere
Privacy forward design
Cons
Not ideal for general AI anime girl art
Hentaigenerator.com: No Prompts Needed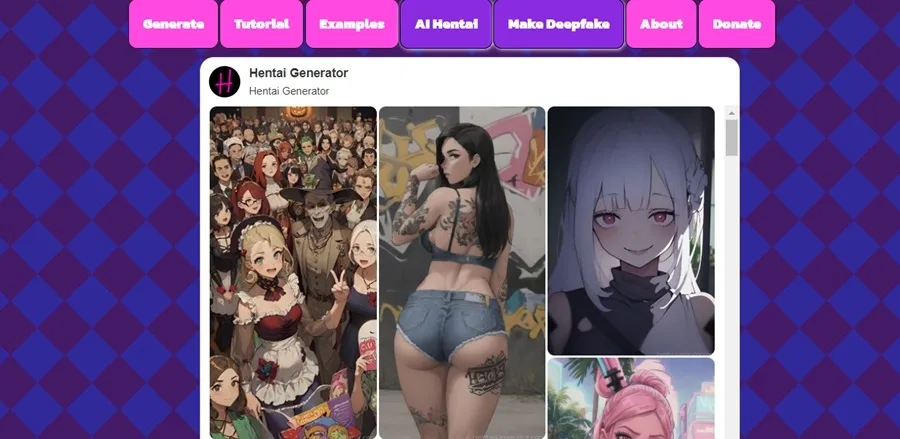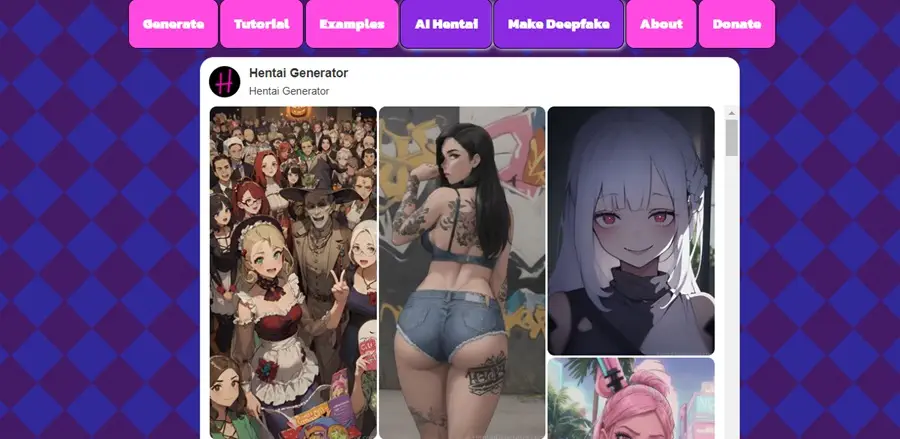 Hentaigenerator.com is the first anime girl generator that I used which didn't need prompts!
Sometimes I struggle to write prompts for AI image generators. It can be difficult to creatively think of a prompt that also is able to get the image I'm looking for out of the algorithm.
This is where Hentaigenerator.com steps in. Instead of having to write a prompt, you can select from dozens of tags which populate an automated prompt.
Hentaigenerator.com knocks it out of the park with essentially every style of anime girl that I could think of.
It's also capable of generating some safe for work art if you're looking to create a sexy anime girl, but you don't want things to go fully NSFW.
Pros
Impressive, near endless, range of anime styles
Practically unlimited free generation
Hottest hentai pics plus more SFW potential
No need to write prompts if you don't want to
Cons
Still images only
Supporters get more access to features
Deepswap AI Girl Generator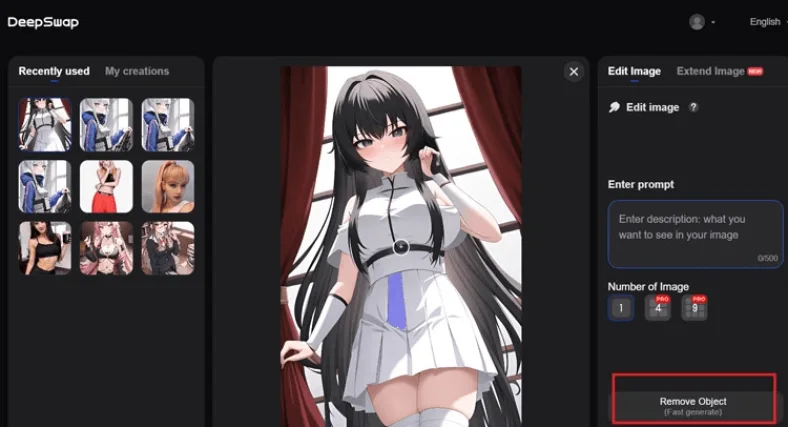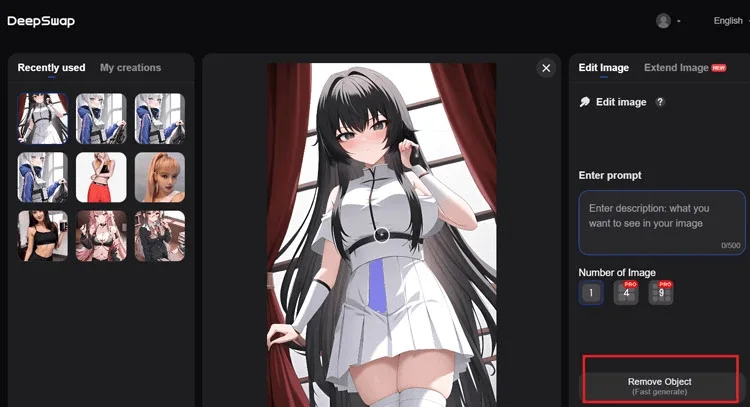 Deepswap AI Girl Generator is one of the most powerful tools out there when it comes to generating anime girls.
You'll be able to do just about anything you can imagine with this generator, so long as you're okay with longer wait times and a subscription service.
I was able to create just about anything I could think of with this generator, but I did have to sign up for an account first.
There are some pretty noticeable limitations to what you can do for free with this AI girl generator.
The editing features are probably the standout part of Deepswap AI Girl Generator. You can take art of existing anime girls and swap them into gifts, videos, and just about anything you can think of.
The prompt suggestion features were especially helpful when I was getting stuck.
Some of the suggestions can be a little basic, but they're a great way to get your creative juices flowing.
Pros
Realistic, anime art girls, videos, and gifs all in one generator
Prompt suggestions help you write better AI prompts
Edit, extend, and remove objects from existing anime girl images
Cons
Mage.space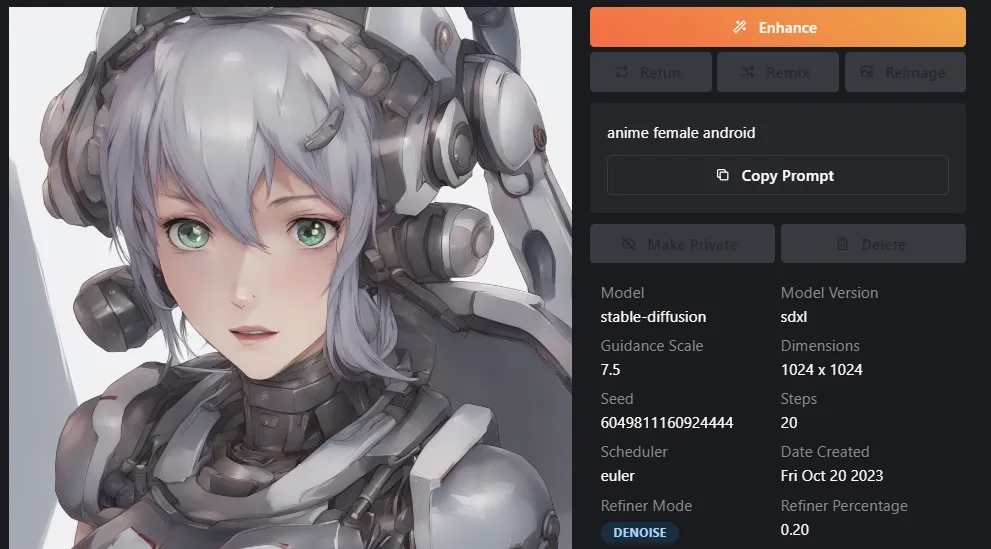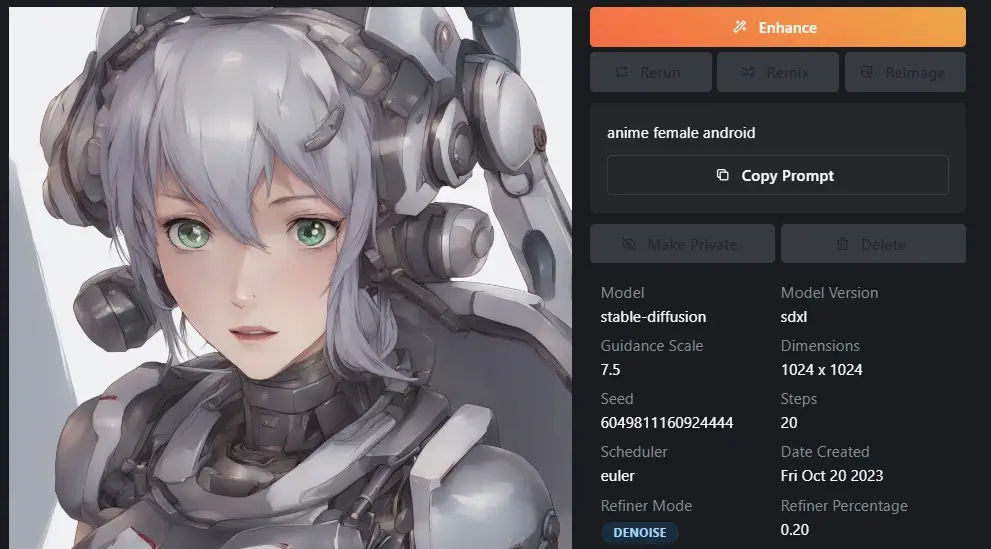 Mage.space is a breath of fresh air when it comes to AI anime girl generators.
If you've been looking around for something different, but you haven't had any success, you really need to check out this image generator.
While a lot of the other image generators on this list focus on NSFW imagery, Mage.space is capable of generating so much more.
Yes, you can generate sexy AI girls to your heart's content, but you can also use the prompt to generate more complex scenes for your favorite characters or your waifu.
Speaking of waifus, there's a dedicated generating model specifically for waifus. This makes us a great choice for people who have an established OC that they want to be working with.
Pros
Dozens of art generating models
80+ animated gif generating models
Endless creative options including more expansive creativity than other generators
You can freely scroll the gallery of images generated with this website
Cons
Animated features locked behind paywall
Novel AI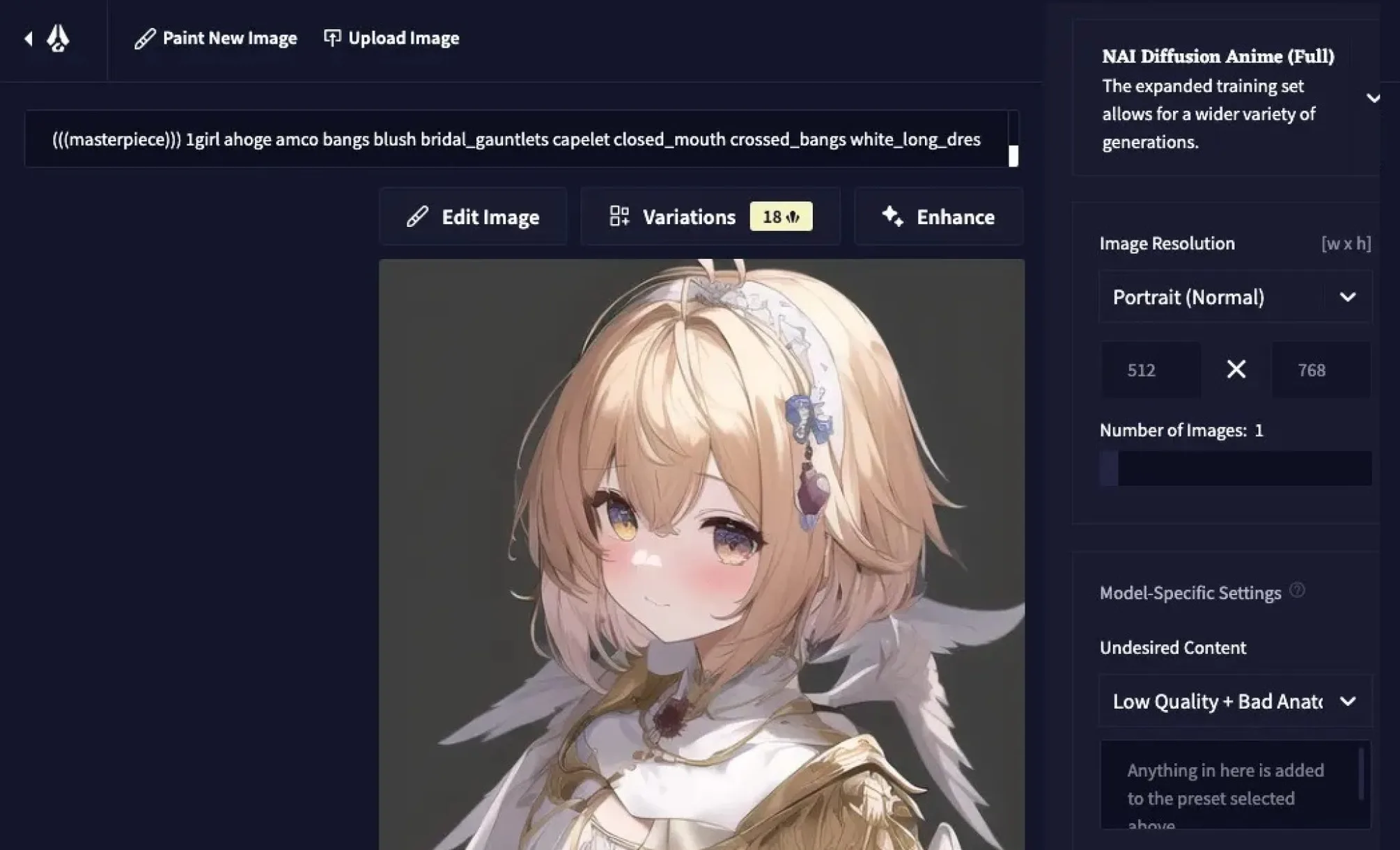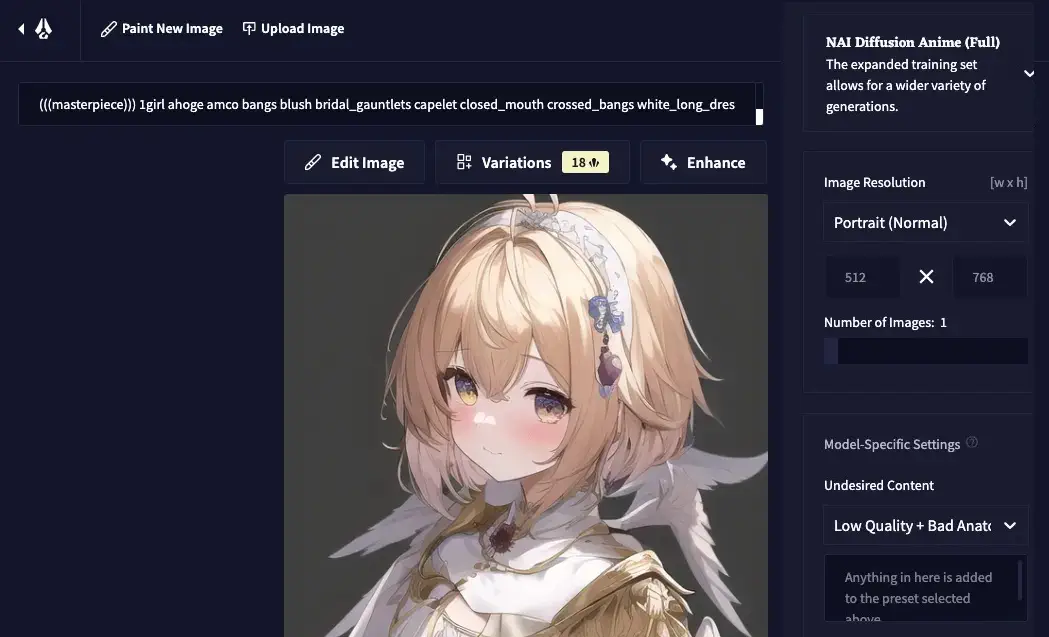 Novel AI does way more than just generate images. This generator can create stories, scripts, and even interactive text to go along with your favorite anime girls.
Novel AI is designed to create automated AI text including fully realized stories and dialog scripts.
This is a great tool for anyone who wants to breathe some life into their AI generated anime girls by giving them their own stories and even their own voice.
You can use Novel AI to write scripts for your anime girls and then use an AI speech program to give them their own voice!
The modules feature also powers your script writing with specific voices based on famous authors and genres.
The Lorebook feature allows you to do your own world building and was my favorite feature of this AI generator.
If you want your waifu's scripts to always feature specific traits or features, use the Lorebook to set those elements before generating.
Pros
Generate stories, text, or scripts for your anime girl OC
Image generator features to help you with your fantasy settings
Expansive writing tools to help you bring your anime girls to life
The modules feature makes AI text generating easy
Cons
Steeper learning curve compared to more basic AI generators
Unstability.ai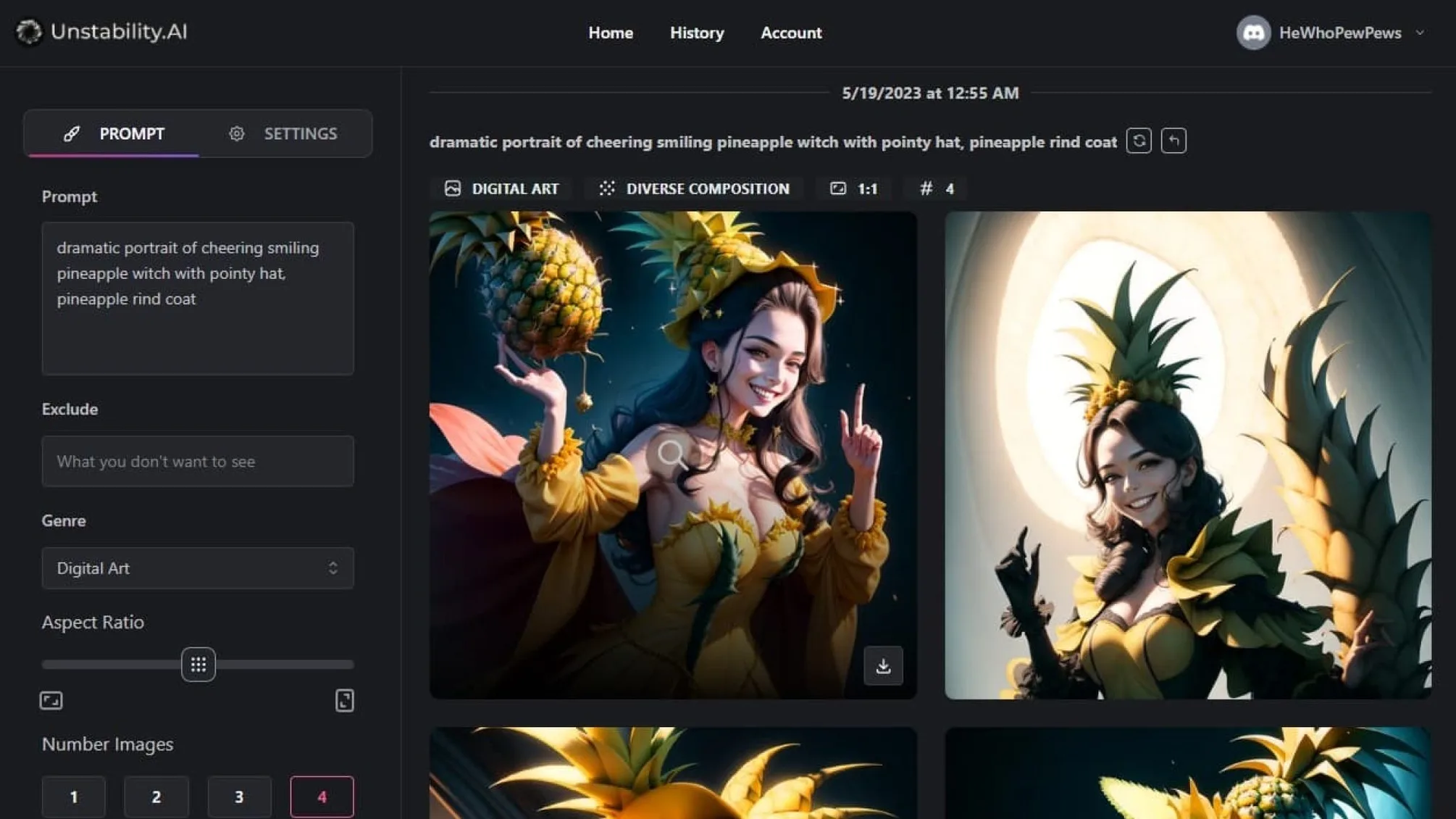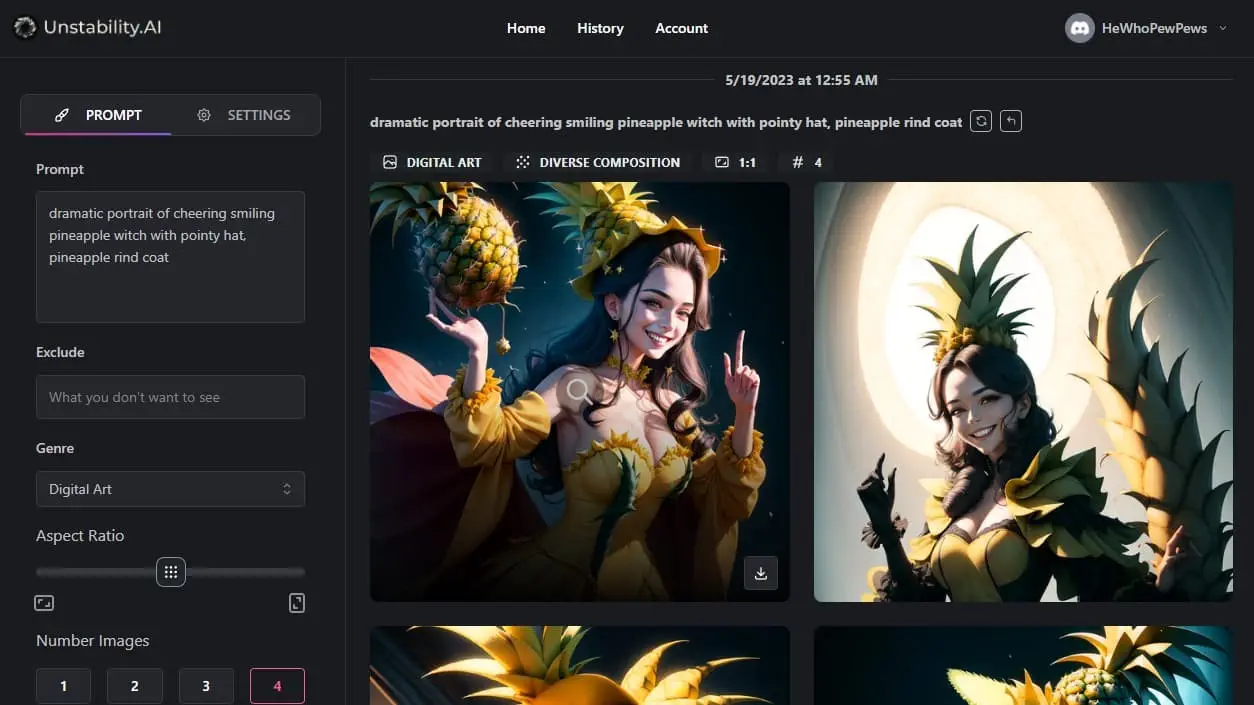 Unstability.ai is the kind of AI image generator that relies heavily on your skill with prompts.
If you're an AI prompt wizard, you're going to love Unstability.ai more than most.
With the right prompts, you can make Unstability.ai do just about anything artistic.
Even if you want to generate your favorite anime girls in pixel art, sketchbook, or watercolors, Unstability.ai can handle it—and quick!
This was one of the fastest AI image generators I used for this review. Even when testing it out, I was able to generate anime girls lightning fast and come up with iterations on the spot.
The only major downside is that you really need to have your prompting down. I suggest using a chatbot like ChatGPT to generate your prompts for you if you get stuck.
Pros
Uncensored diffusion generation model
More art styles than other generators
Some of the fastest generation
Cons
Not as many help features as other generators
Instawaifu.ai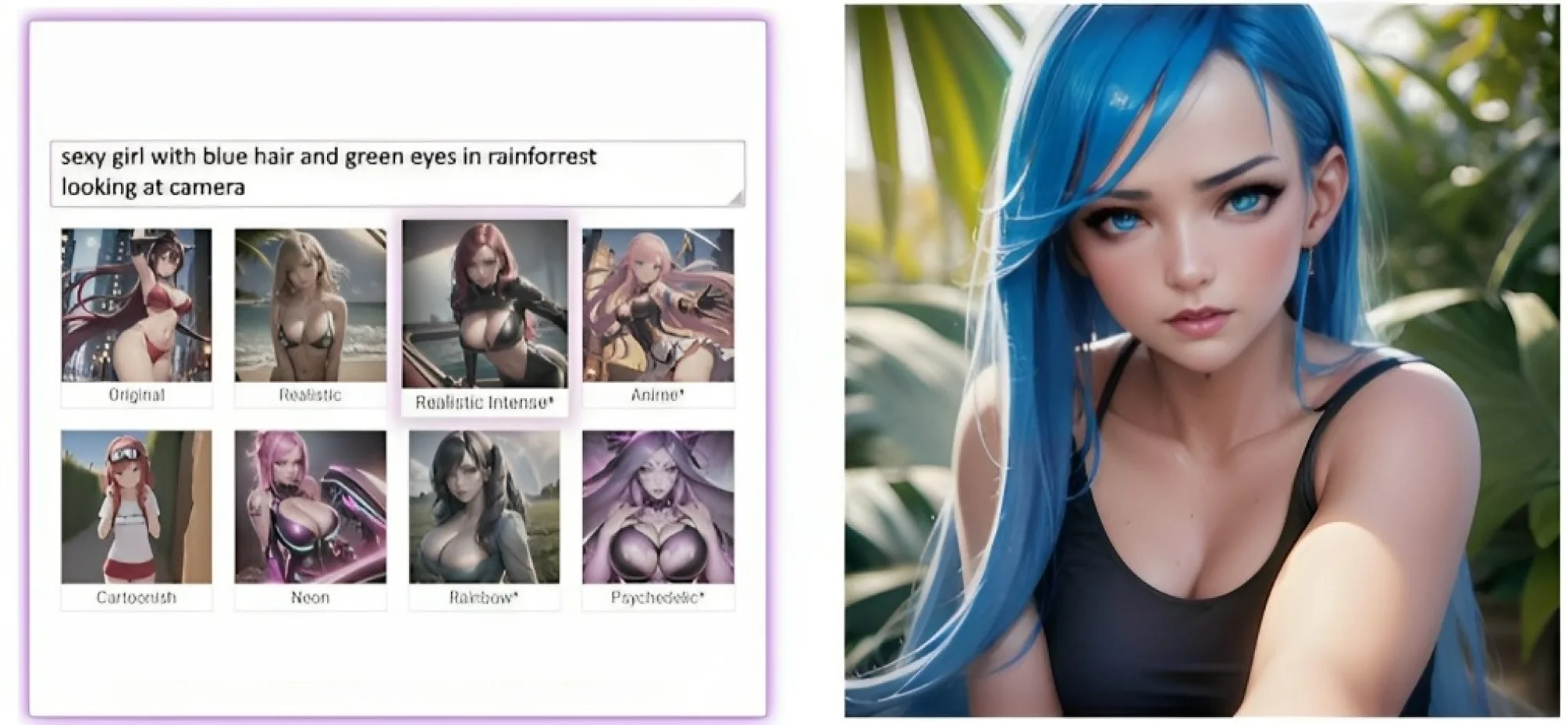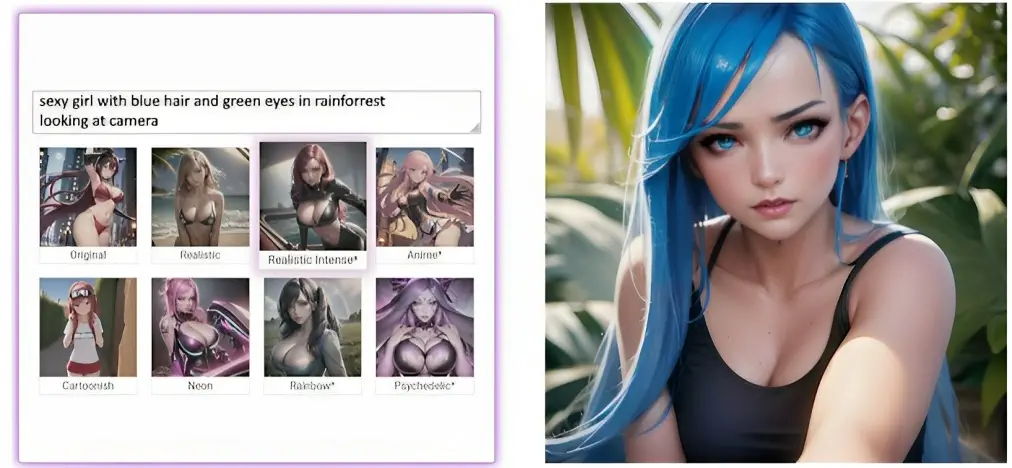 I had a lot of fun using Instawaifu.ai, and I really recommend this for anyone who is serious about generating a waifu rather than just a standard anime girl.
The first feature I want to talk about is the loyal waifus perk that is built into the Senpai subscription level.
This means that only you will have access to the waifu that you generate when you have the Senpai level membership.
That's ideal for anyone who's working on a long-term OC and wants to make sure they retain creative control over the waifu that they're building.
Speaking of creative work, there's an AI creative assistant that can help you overcome any artistic hurdles you're facing while generating your waifu.
The only limitation I found while using Instawaifu.ai was that this website has one of the most limited ranges of art styles out of the other options that I used.
Pros
Designed to craft and iterate on waifus until you get exactly what you're looking for
Loyal waifus for the highest-tier membership
NSFW and SFW art generation
AI creative assistant
Cons
Limited range of styles compared to other services
Onlywaifus.ai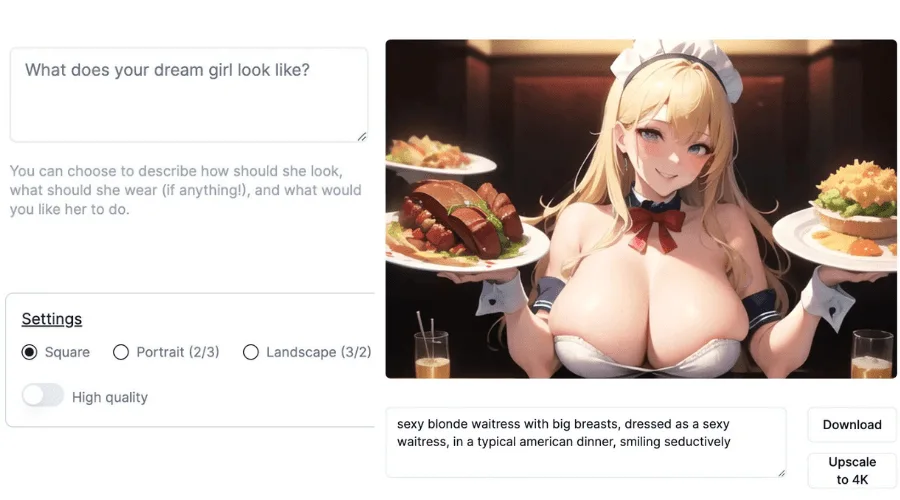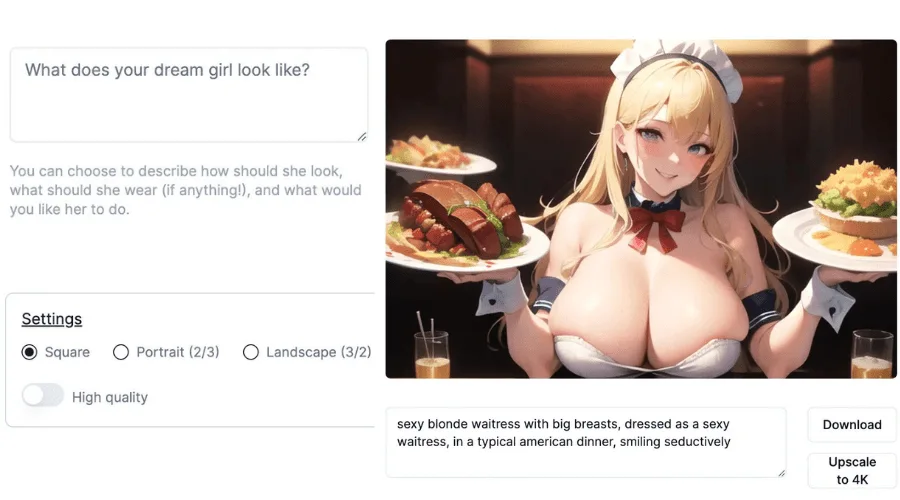 I have to say that Onlywaifus.ai is my choice for anyone who wants to start generating AI anime girls and waifus, but who doesn't want to get too involved with the technical side of AI generated art.
If you don't have the time to learn about weighted prompts and how to talk to an AI algorithm, Onlywaifus.ai is the waifu generator you've been looking for.
All I needed to do was describe my waifu in plain terms using everyday English and the website was able to generate exactly what I was looking for.
The interface is the standout feature on Onlywaifus.ai.
It's easy to get up and running with this AI waifu generator whether you're looking to create the spiciest NSFW content or you want your waifu to be a bit more presentable for the office.
Pros
Easy to use prompt system
Specifically designed to generate waifus
NSFW and SFW modes
Simple interface
Cons
Sexy.ai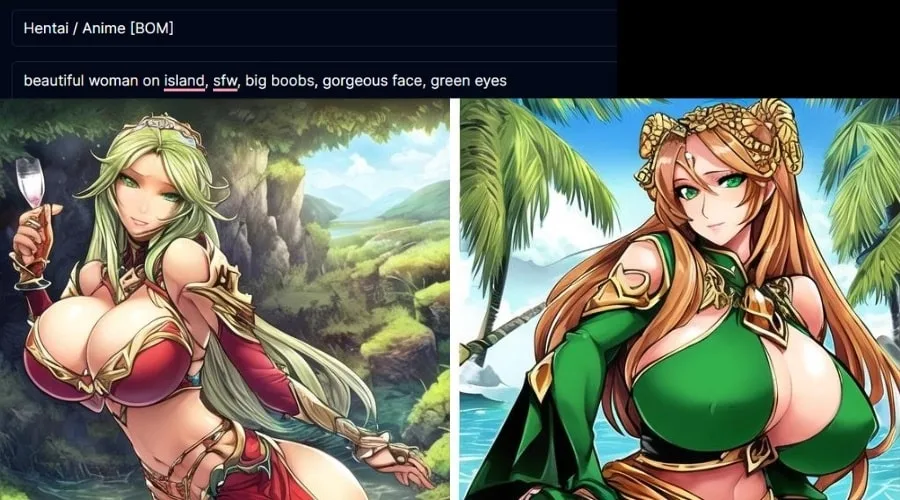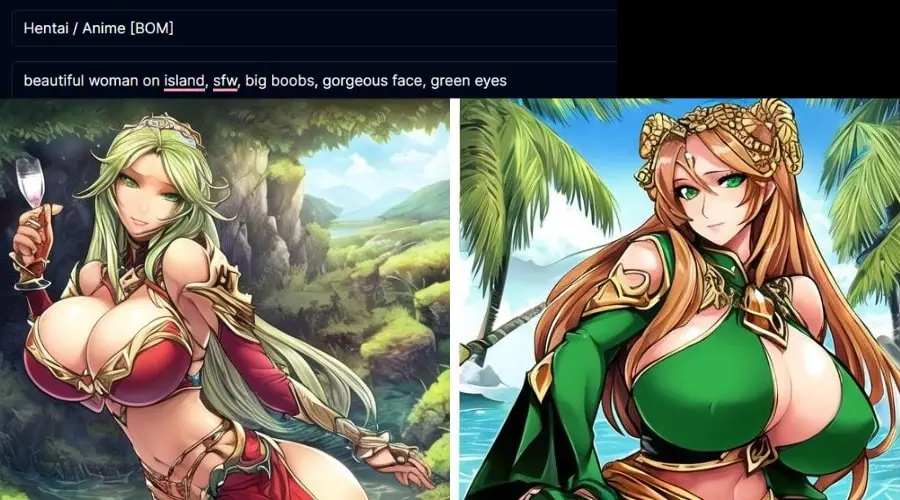 Now I want to talk about one of the hottest AI girl generators out there.
Sexy.ai is specifically designed for not safe for work images, so you can expect this generator to produce some of these spiciest anime girls you've ever seen.
Sexy.aiis capable of generating realistic imagery as well as anime in any style you can describe.
There are preset style prompts to help you get started, but you can use the prom time to specify the exact type of anime girl you want to see.
You can also generate animations and short-form videos if you set up a premium account.
Pros
Dedicated porn and hentai image, gif, and short video generator
Perfect for work shopping adult images of your OC or waifu
Free to use for still images
Cons
Fewer SFW features
Animated features behind paywall
Crypko.ai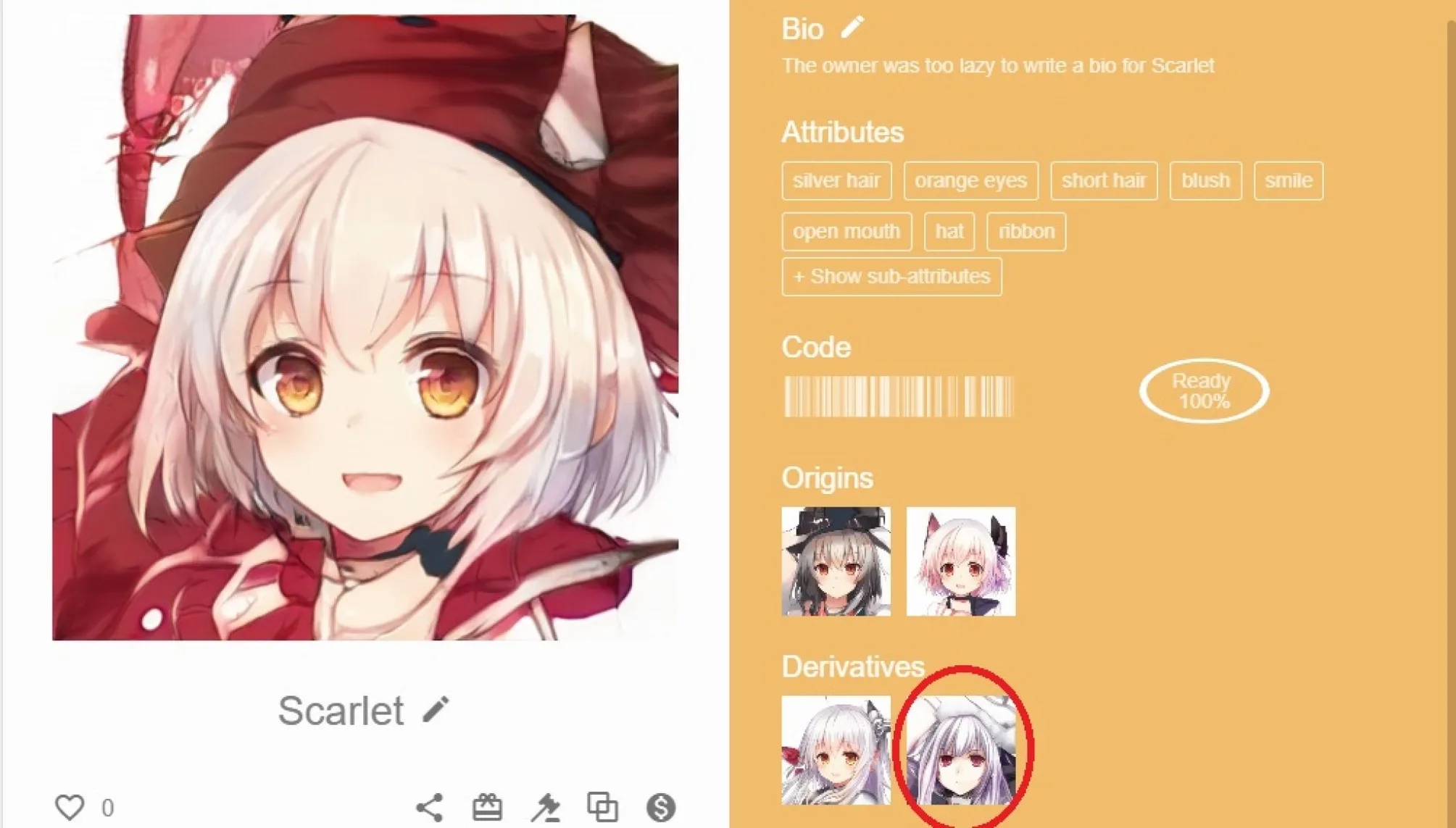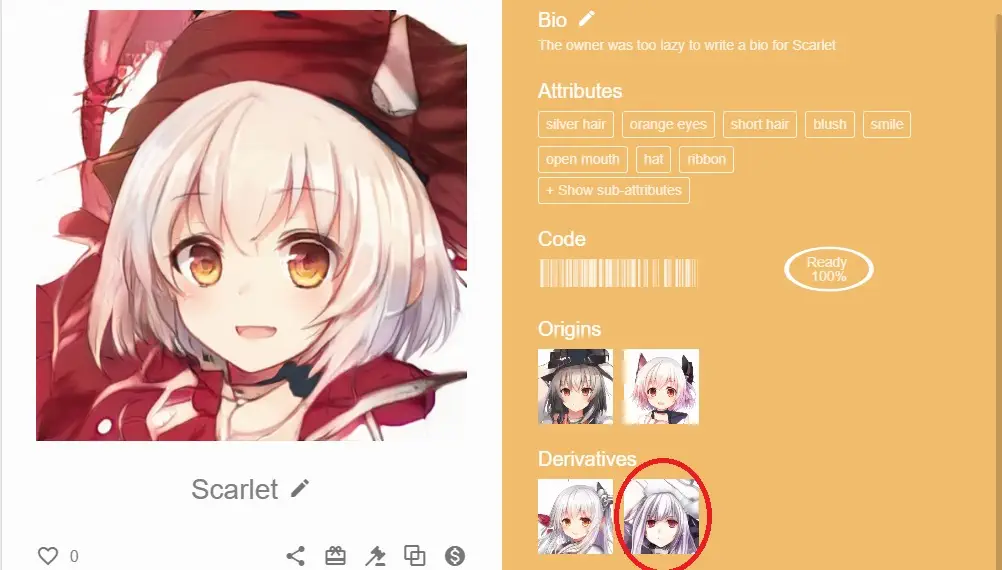 Creating an AI anime girl or a wife who isn't just about quickly typing in a prompt to get a sexy hentai pic.
It can also be about putting some serious work into creating a dedicated OC or a bespoke waifu that's unlike anything else on the internet.
Crypko.ai can help you do just that. This service is packed full of features that let you use AI image generation to create a totally unique anime girl.
You get access to a wide range of anime styles, you can change outfits, and you can even have your anime girl and countless poses and meme reactions.
This is a great place to get started to build your waifu or OC anime girl before you take your AI generated art to another platform for NSFW pics.
Pros
The most expansive AI generator for your OC or waifu
Extremely detailed generation features
Purpose built for putting together a detailed character in plenty of poses and styles
Cons
Not the best for NSFW
Too detailed for some
Getimg AI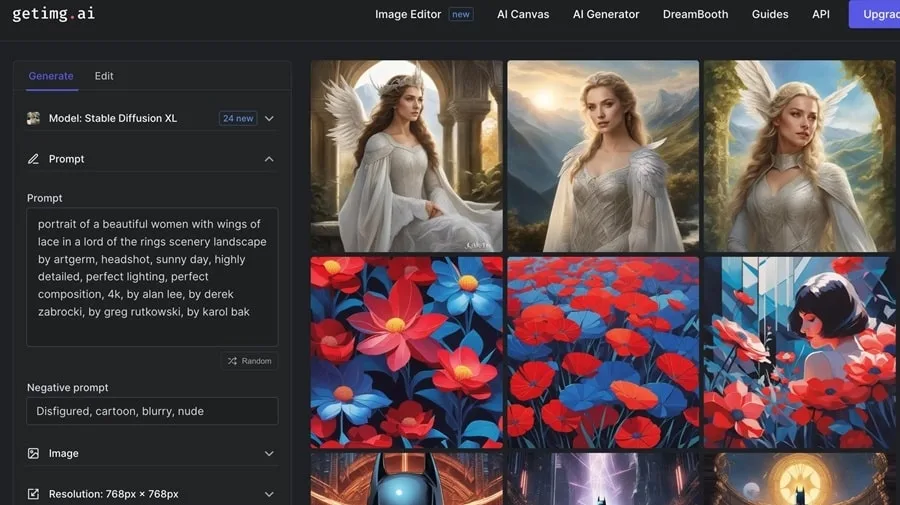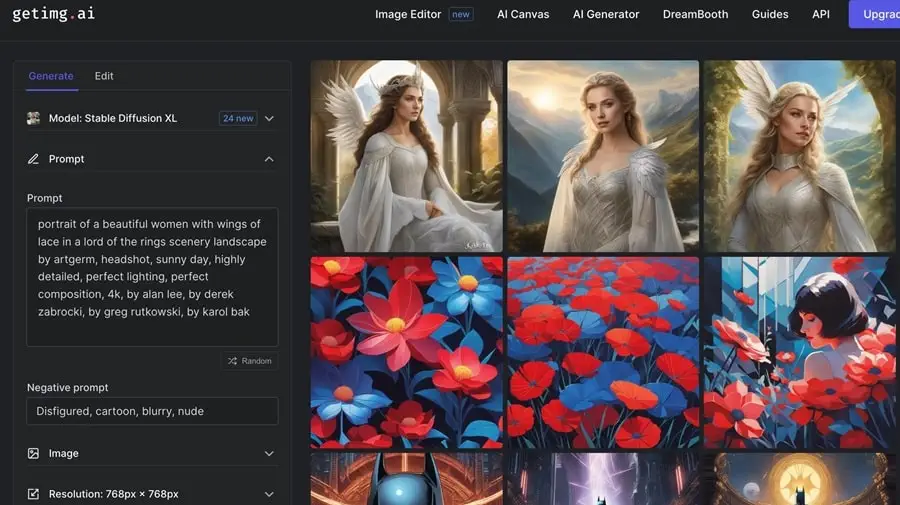 I really enjoyed using Getimg AI because I was able to generate AI images that go way beyond just making anime girls.
This can be a great website for anyone who is looking to create a wide range of images in addition to AI anime girls.
I imagine that Getimg AI is the perfect option for someone who needs to generate AI images for work, but they also want to generate some anime girls on their off time.
Pros
Free to use
All-purpose image generator
Can use for more than use anime girls
Cons
Not specifically focused on AI anime girls
Picso.ai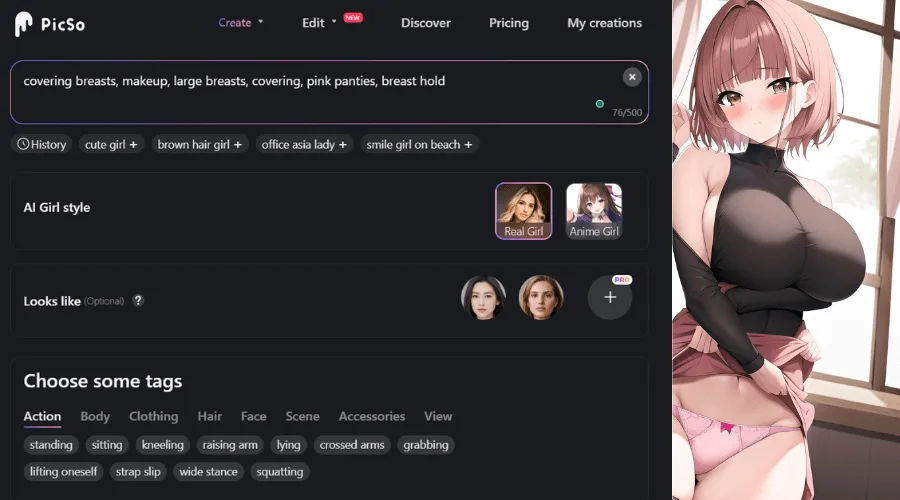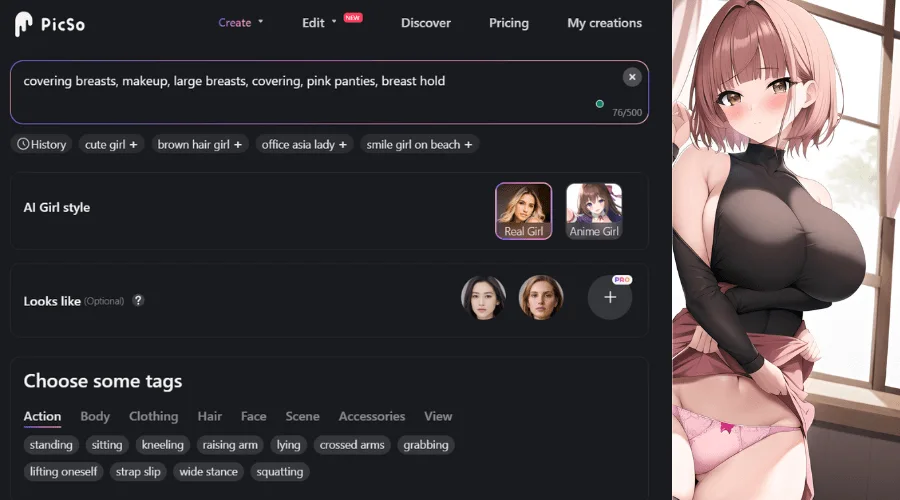 Picso.ai is a very bare-bones anime girl generator. You don't have access to too many features and the customization is pretty standard.
This means that you're going to get great results with minimal effort, but you're also going to be limited in terms of how much creativity you can express with your AI generated waifu.
Pros
Makes iteration on your images easy
Realistic and anime girls
Mobile app for generating on the go
Cons
Feels a bit feature light compared to other generators on this list
Pixai.Art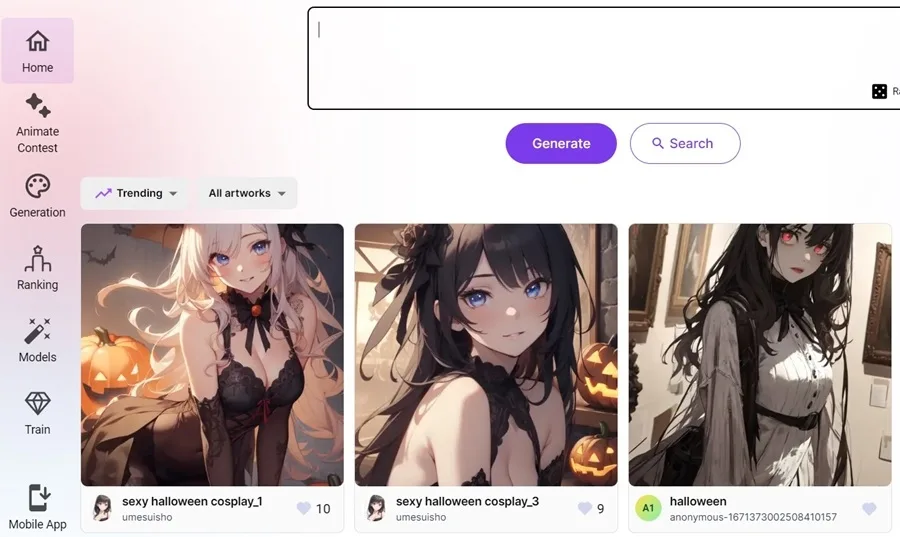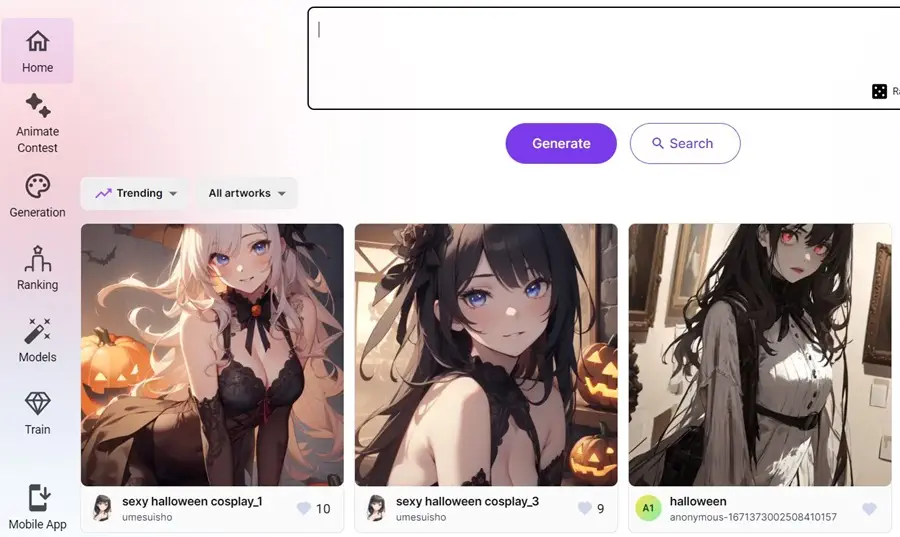 My review for Pixai.Art is going to be short and sweet because honestly there's nothing I don't like about this AI girl generator.
You can freely browse their images before even signing up for an account to get a sense of the types of anime girls people are generating with this software.
You can also earn credits back by building models that other people want to use to generate with. I've seen some really successful examples on this site, so there's a lot of room for growth.
There's even some space for generating NSFW imagery with this site, but if that's your exclusive goal you might want to use one of the other AI image generators I talked about earlier.
Pros
Generate based on your fav anime fandom
Earn credits when others use your LoRa trained models
Animation features
Cons
5 Things To Consider Before Making an Anime Generator Account
There are a few things you need to consider before signing up for any of the anime generators I just reviewed.
Follow these five quick steps for picking an anime generator, and you're sure to get the right one for your anime art needs.
Types of Anime Art You Want to Generate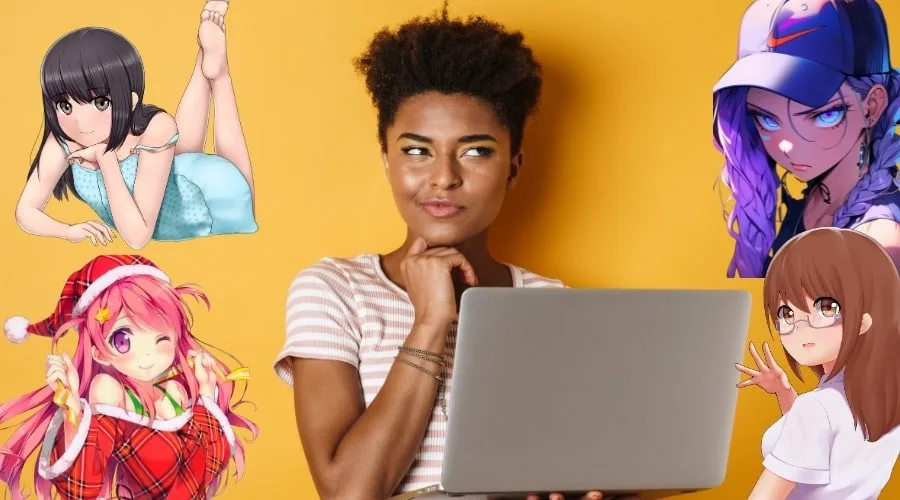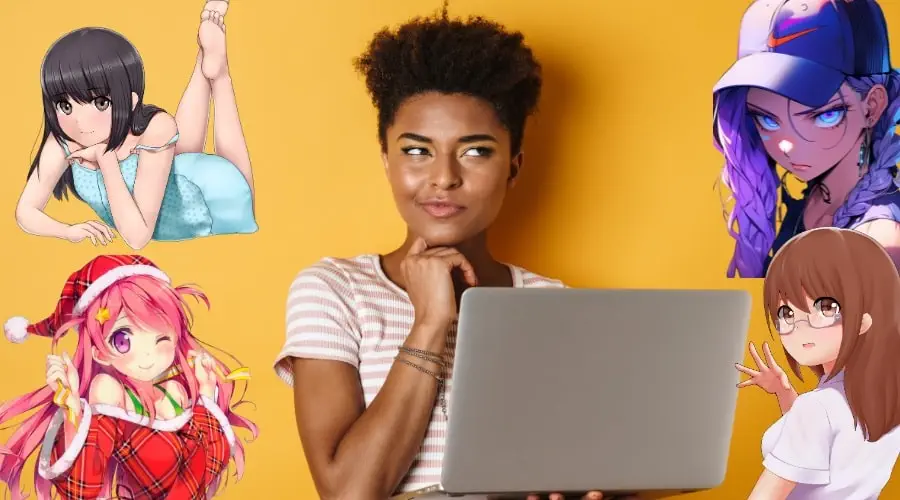 The first thing you should consider is the different styles of anime art out there. Are you hoping for a standard anime look, Shounen, Shoujo, Josei, or maybe realistic anime?
Knowing the specific style of anime art that you want to emulate is going to help you generate the images that are in your head.
This means that you should take some time to research the different styles of anime art.
Even if you're hoping to generate art that looks like it's from a specific show, there's a good chance that show is drawing off of an established art style within anime.
Knowing more about anime art styles is going to help you generate prompts that create more realistic images.
What Does This Generator Specialize In?
Different anime art generators Focus their strengths on different styles of anime.
You'll be able to generate realistic and hyperrealistic anime art with most of these generators, but you might have to shop around a little bit if you're looking for a more specific style like Shonen or Josei.
You're going to have to look even harder if you're hoping to emulate the style of your favorite anime series.
If you're hoping for something that looks like the art from Dragon Ball Z, One Piece, or Chainsaw Man, you should check out community reviews to see where other people are generating AI art that looks like it's from your favorite franchise.
Working With Other Artists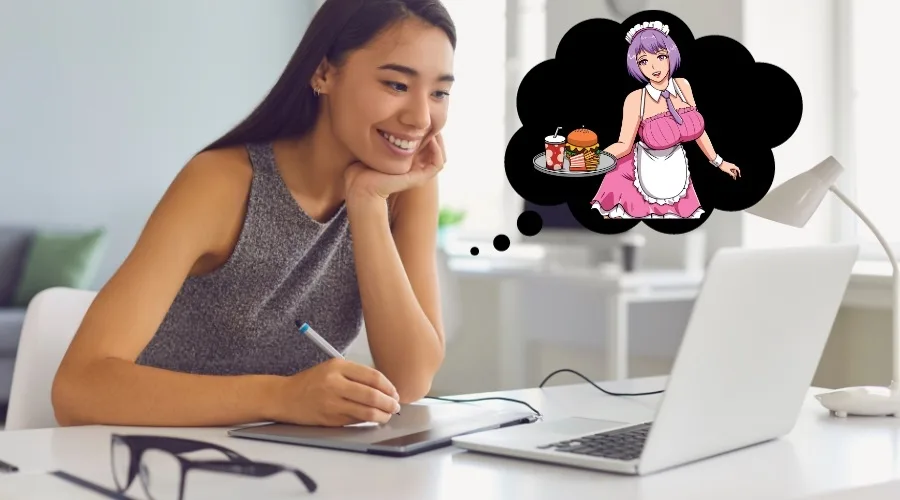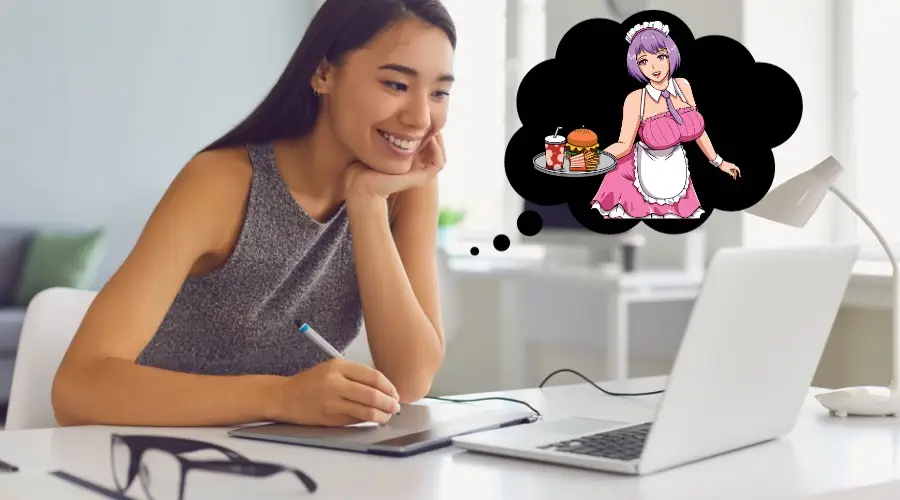 If you've been struggling with anime art generators, maybe it's time to reach out to some other artists and start collaborating.
AI art generators have become very advanced in recent years. This means that you can take existing images, feed them into your generator of choice, and edit the image using AI technology.
These features aren't just embedded in AI anime art generators, but they're now standard in photo editing software like Photoshop.
So, if you're not quite getting the image you're looking for from an AI generator, consider working with an artist to create an outline, or template, but you can later refine using AI technology.
Subscription Plans and The Number of Images
One of the most common things that you're going to see when you start browsing for AI anime generators is that the number of pictures that you can generate is typically gated by the subscription that you're paying for.
This means that entry level, or even trial, subscription packages will be limited in the number of images they can generate.
These limits are either set by the total number of images or you're given lengthy cooldown times in between generations.
If you're hoping to generate gifts or short videos, you'll find that lower tier subscription plans have even more limitations.
So, if you plan on using an AI generator to put together your own manga, hentai or web series, you might need to spring for one of the higher tier subscriptions.
Sample Images and Galleries
Always make sure to check out the sample images in galleries that are made available by an AI anime art generator.
These will give you the best idea for the types of images that that generator can produce.
However, there is one thing you always need to keep in mind when you're looking at these images.
These will typically represent the best of the best of what that generator can produce, but not the average results that most users can expect.
If you want to get a better idea of the types of art that your generator can produce, you're going to need to do your homework.
This means looking through galleries, finding other people who are using the AI image generator, and checking out the images that people are putting together using the software.
That might sound like a bit of legwork, but trust me, it's the best way to vet an AI image generator before you pay for a subscription.