Did you know there was an app specifically for watching your favorite adult media content creators?
If you follow various cam shows and other media content, it can be difficult to keep them all straight.
With Vibemate, they are all in one place for easy access.
In this honest review for this app, featuring the pros and cons, you will get the information you need to see if Vibemate is right for you.
What is Vibemate?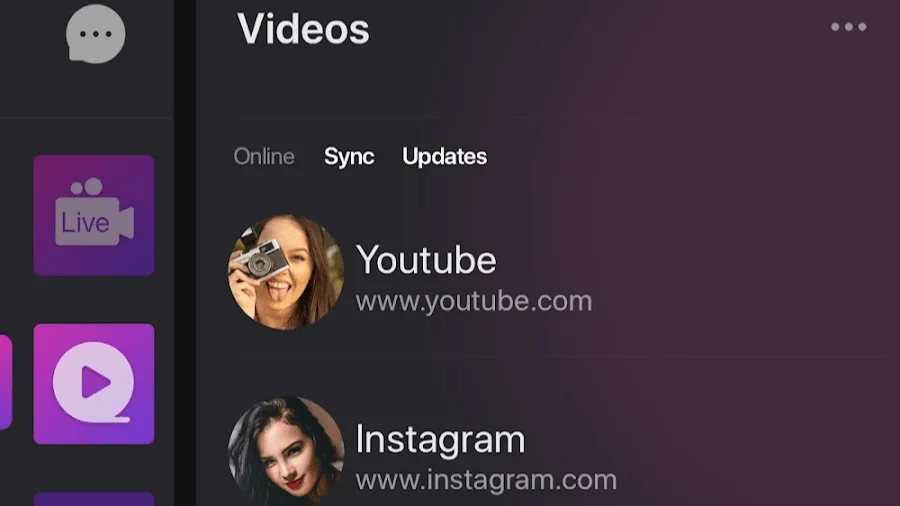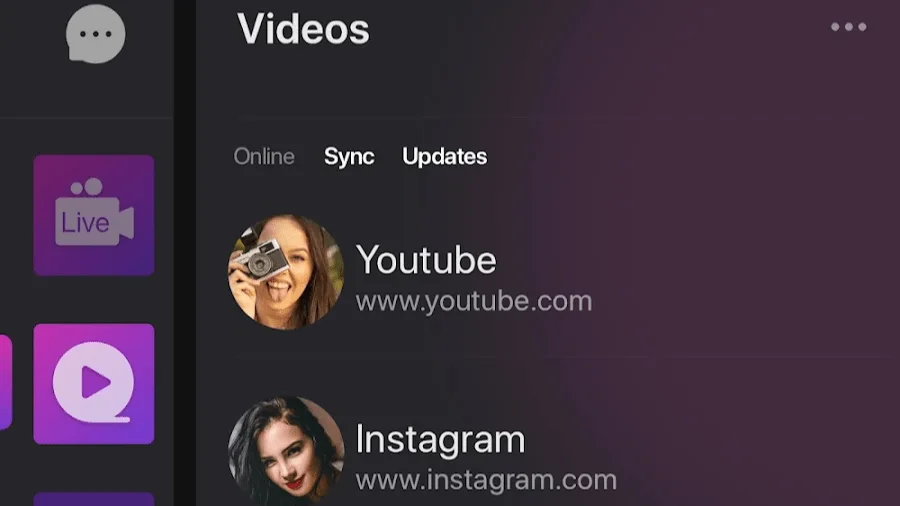 Vibemate is a product of Lovense, a leader in remote-controlled sex toy technology.
Vibemate is a free app that allows you to keep all your favorite audio/video content in one place, especially of the adult variety.
If you love watching adult content, the idea of having all of your favorites in one place may be intriguing.
Features and Benefits
With Vibemate, you can follow your favorite cam star on YouTube, Pornhub, OnlyFans, or any other platform you like.
One of the features includes notifications for when a cam star you follow starts a live stream.
I am busy and often miss some of my favorite streamers because I don't have time to check if they are online. Vibemate made it easier to catch the content I wanted to see when I wanted to see it.
If you have Lovense sex toy, you can connect it to your Vibemate app for some added fun.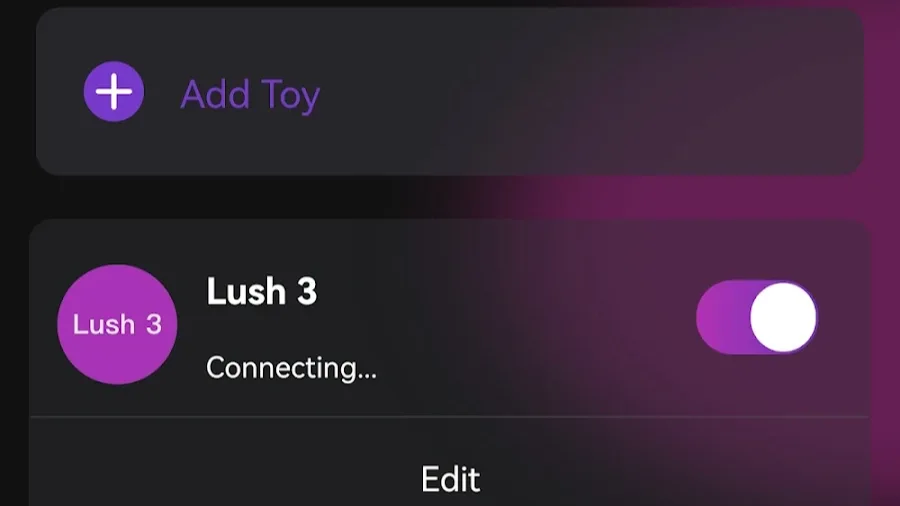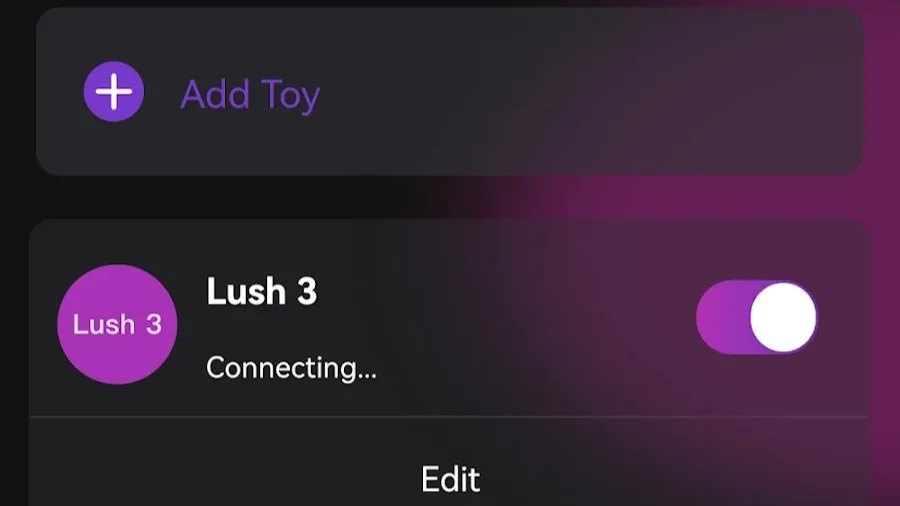 You can easily connect the toy by clicking on the circle at the bottom of the app that has two squiggly lines on it. Then click "Toys" and sync your Lovense sex toy via Bluetooth.
One of my favorite features is the "sync to streamer" aspect. If you are feeling particularly frisky, you can sync your Lovense sex toy with the vibrations of your favorite cam model.
It is a great interactive feature that allows you to feel the same vibrations as the model. The app makes it easy to find adult performers who use sex tech to which you can sync up.
Another feature, similar to "sync to streamer" is "Patterns." The Vibemate app has a Pattern library you can browse to find the perfect one for you.
Once you pick a pattern and have your Lovense toy connected, you experience these various vibration patterns while you watch your favorite content or surf the web.
Vibemate also as an Auto-Tip feature. With Auto-Tip, Vibemate will keep tipping the model you are watching until you leave their page. This allows for a hands-free experience.
Of course, you want to support your favorite cam stars with tips, but if you get a little carried away, you might spend more money than you would have liked.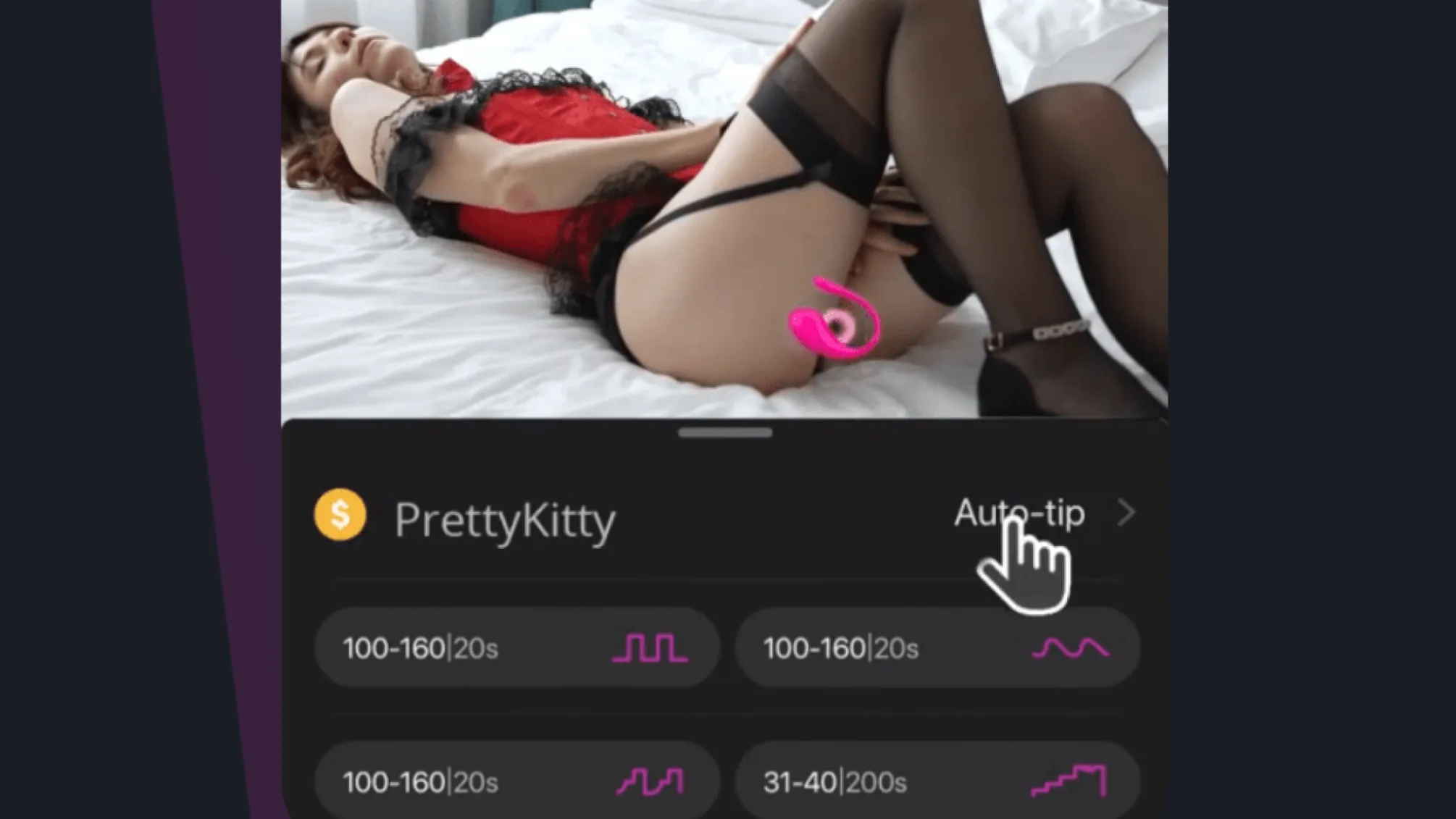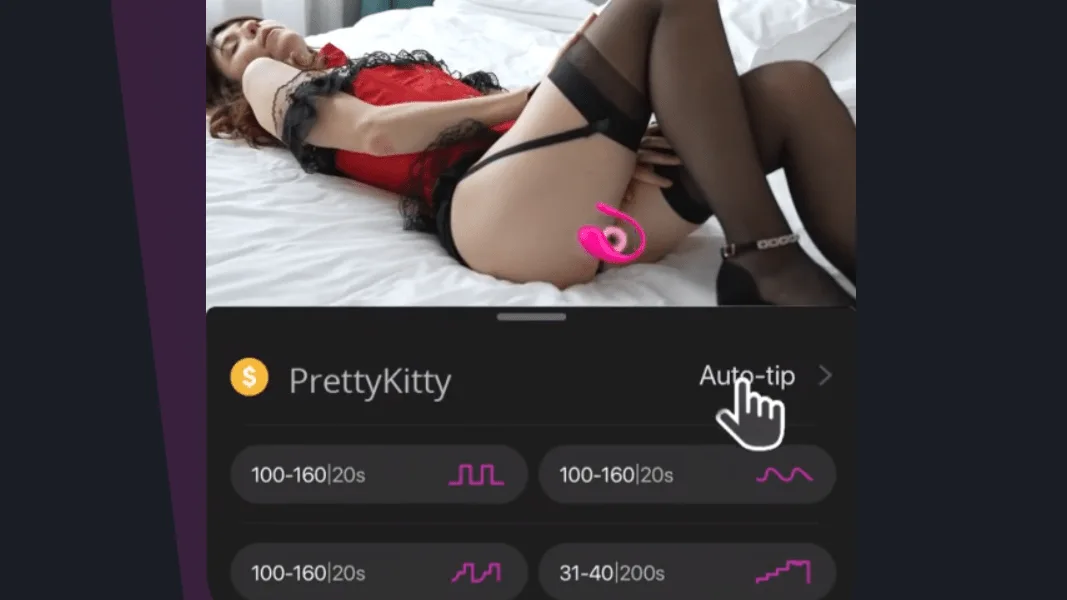 The Auto Tip feature is available on StripChat, BongaCams, Chaturbate, and Cam4.
Though this doesn't seem like many, the Vibemate site does say that "more mainstream and adult platform compatibility to come."
How Does Vibemate Work?
Vibemate is not that much different than your regular browsers, such as Chrome and Firefox.
You can open multiple browsers and they show up as recently opened sites unless you click the little x.
Once you have visited a site, it shows up on your frequently visited list as soon as you open the app. You can also bookmark your favorite pages by clicking the little purple heart next to the URL.
Once you have your favorites set up, you can sit back, relax, and watch your favorite cam show, hockey game, or news show.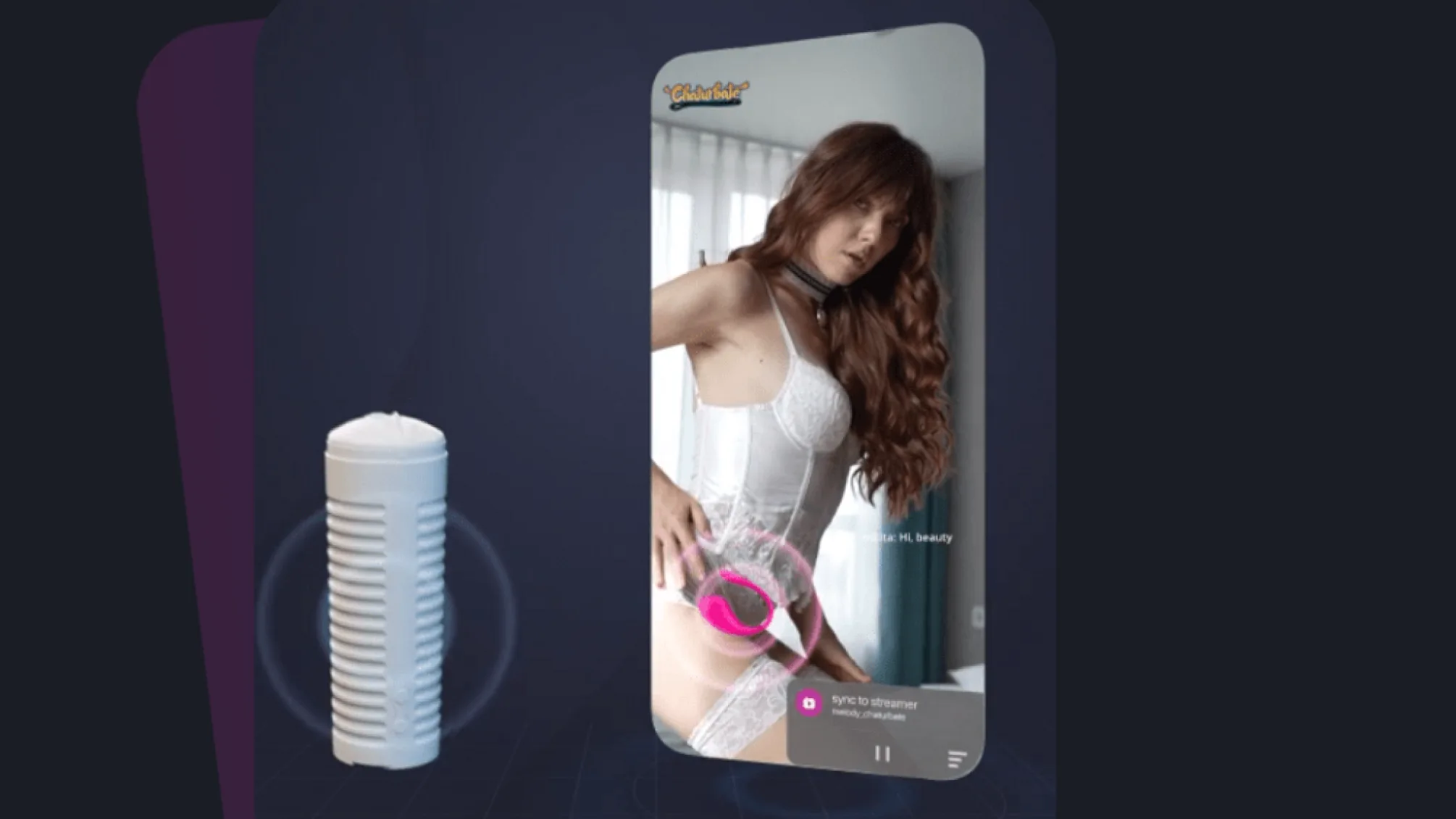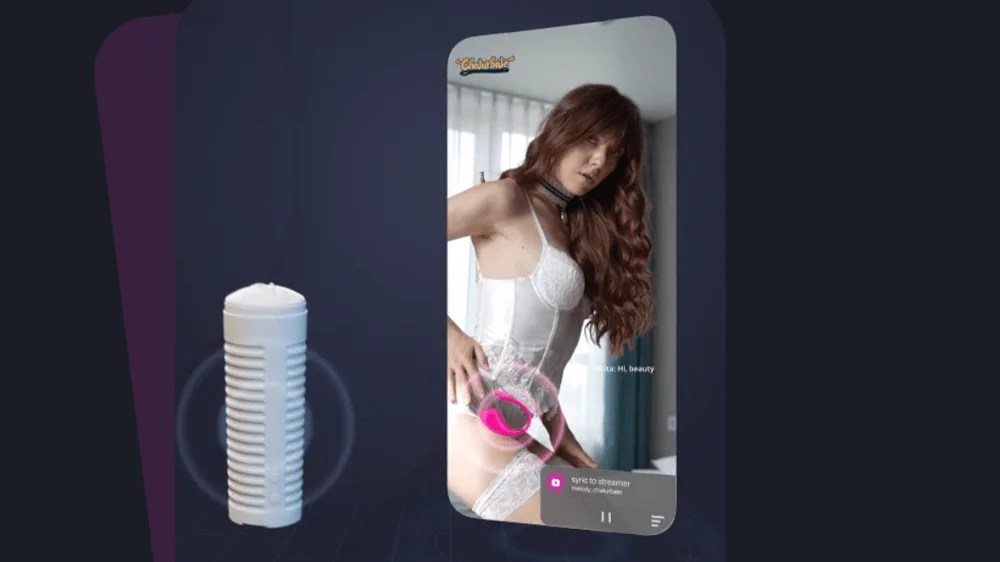 While it is specifically designed for adult content, it can also spice up every day content too. You can sync your Lovense toy to any of your favorite content, depending on what you are into.
It's very user friendly and feels just like using any other regular browser, just a bit more fun.
When you first download Vibemate, the homescreen looks pretty simple. It is just a background with Vibemate written across it.
At the bottom, there is a search bar that says "Search or enter website." You can then type in your favorite site and start browsing.
Once you visit a site, like Pornhub.com for example, the app lets you know if there are any added features available.
For Pornhub, an added feature is "New post notifications," which means you can set up notifications for when your favorite star is going live or has posted a new video.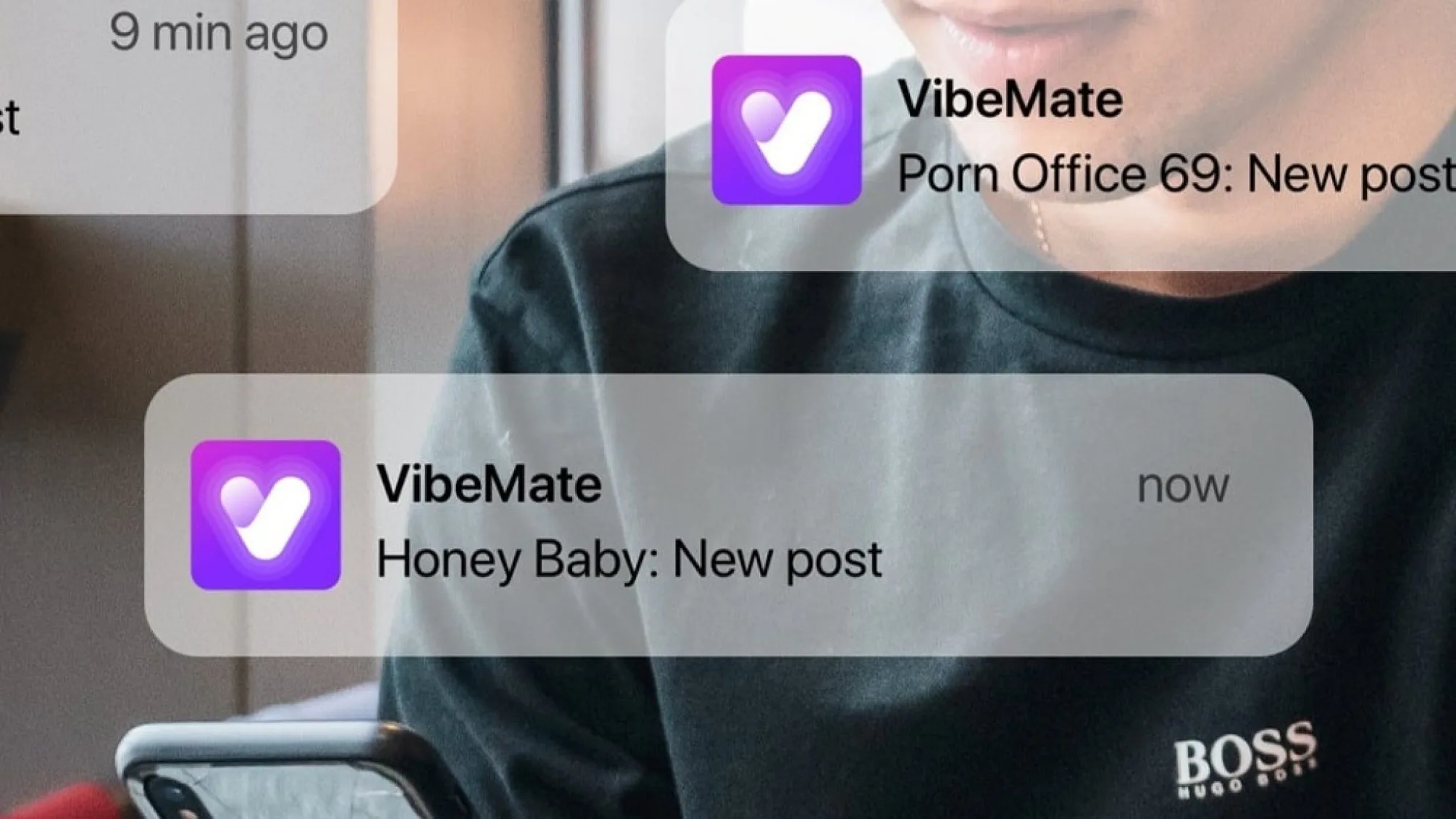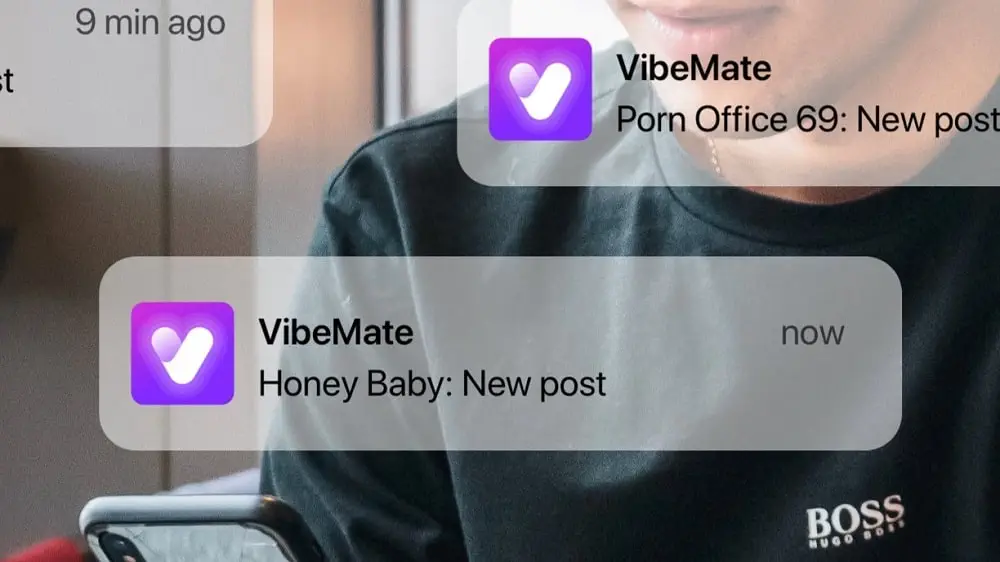 It also gives you the option to click a link that tells you which other sites have this feature.
If you type in Cam4 in the Vibemate browser for the first time, it tells you the site supports "sync to streamer," the Auto-Tip feature, and notifications.
It also lets you click to see what other sites support these features. This makes setting up your favorite browsers, setting notifications, and personalizing your Vibemate experience really easy.
Overall, it works like any other browser, with some added benefits and is really easy to navigate.
Frequently Asked Questions
There are many questions people have about this product, so this review will help answer a few of those.
How can you download Vibemate?
You can download Vibemate for your Apple products here.
You can download Vibemate for Android products here.
Do you have to have a Lovense toy to use Vibemate?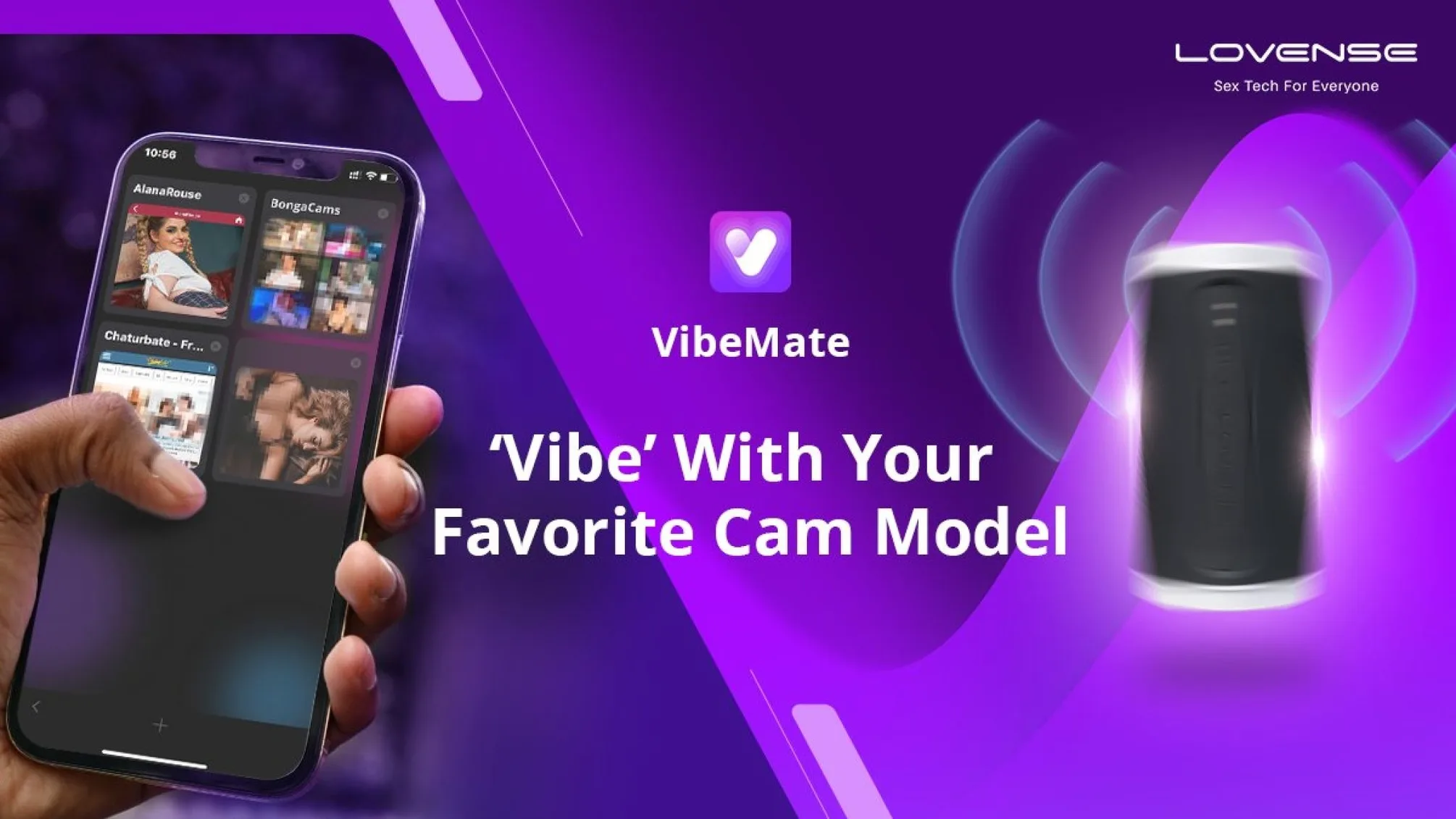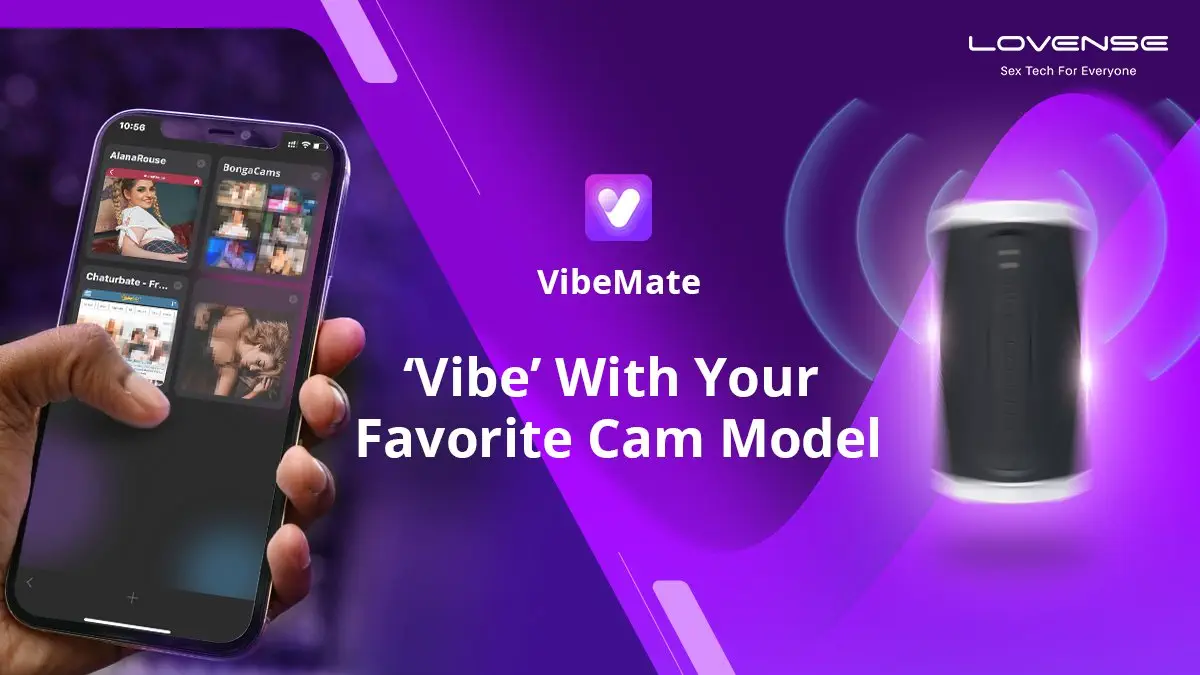 Nope! While it definitely adds an extra layer of fun, you can use Vibemate with or without a Lovense toy.
If you do have a Lovense toy, what kind of content can you watch on Vibemate?
Anything you want! While Vibemate is advertised as being for adult content, you can use it just like any other browser.
If you want to use your Lovense toy with your favorite cam star, go for it. If you want to use your Lovense while watching your favorite movie, you can do that too.
Or maybe you want to just browse the web and let your Lovense toy give you fun vibrations while you do it. That works too. The sky is the limit honestly.
How much content can you add to your favorites feed?
As many as you want. There is no limit.
Does Vibemate save your passwords?
Yep. Just like other browsers, you can keep yourself logged in to your favorite sites with Vibemate. No need to login to each site every time you use the app.
What about Privacy and Security?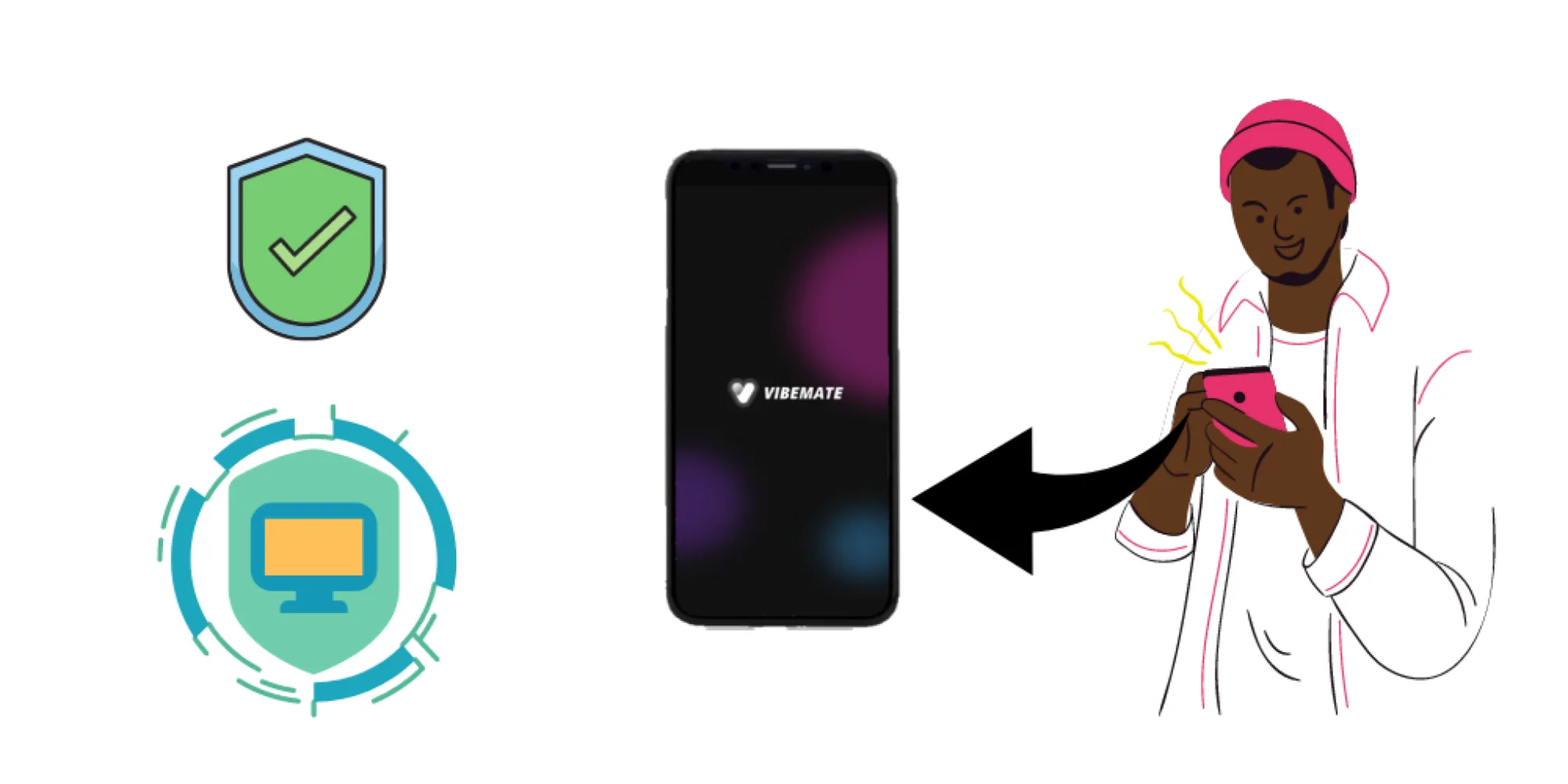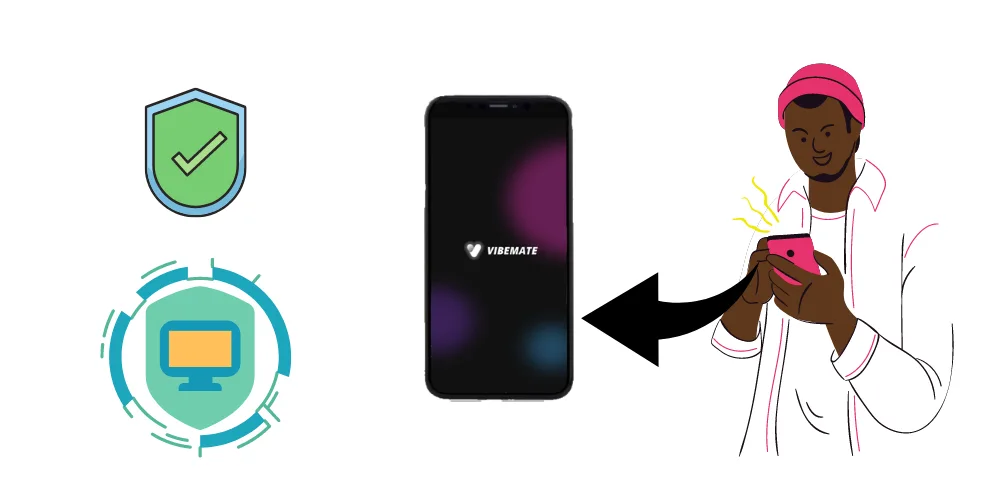 If you are like most people, you don't want your adult content preference privacy violated.
Vibemate has strong security and privacy settings and uses the same encrypted technology as popular technology giants like Google and Skype.
If you do have a security issue, their website makes it easy to report by providing this email: security@hytto.hk.
Is Vibemate worth it?
The answer to this question depends on your preferences.
If you like having all of your adult content in one easy place and the ability to sync up your Lovense toy to your favorite content, then yes, Vibemate is worth it.
If you are content using regular browsers and having control over your own toy, then Vibemate might not be for you.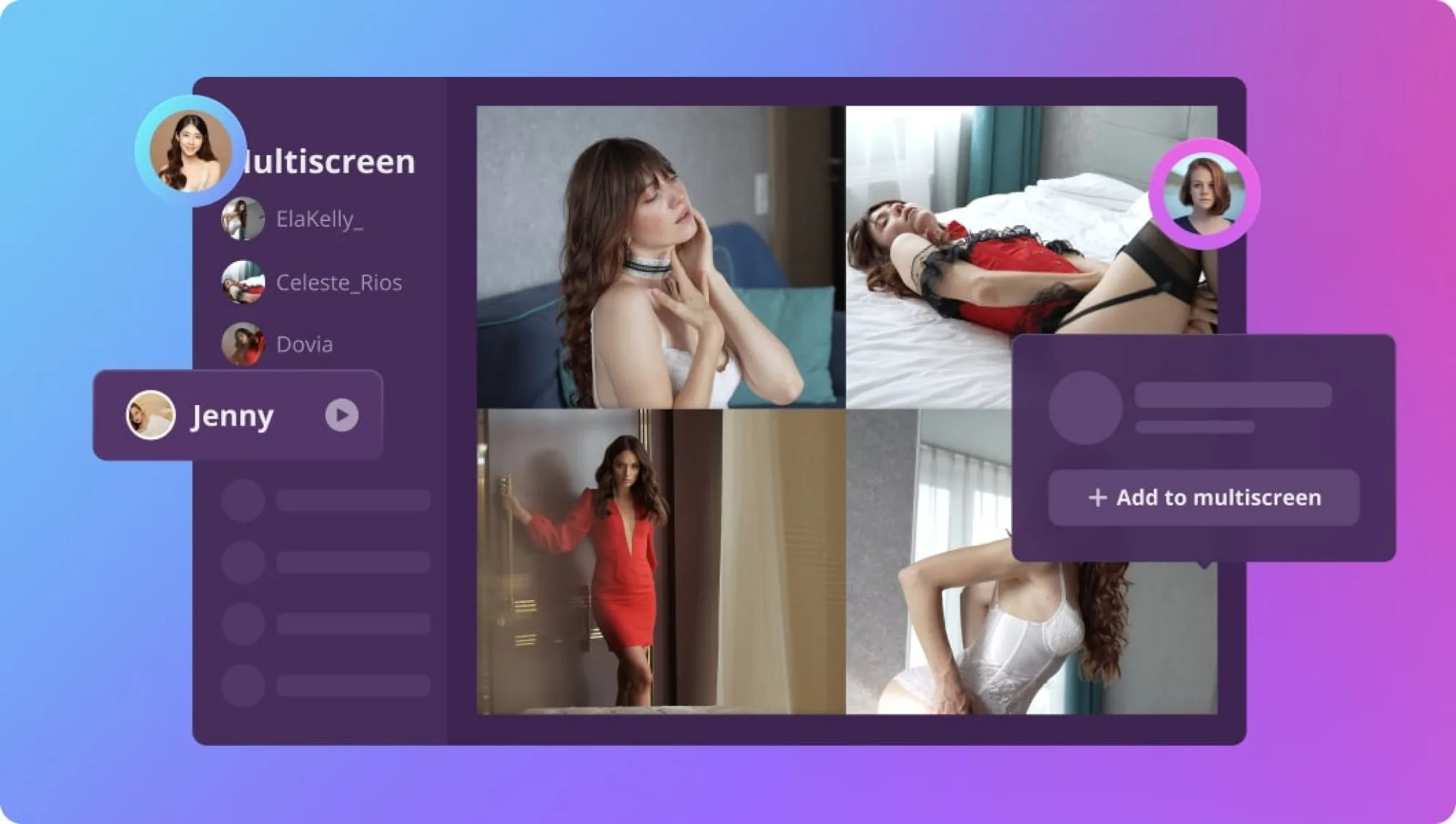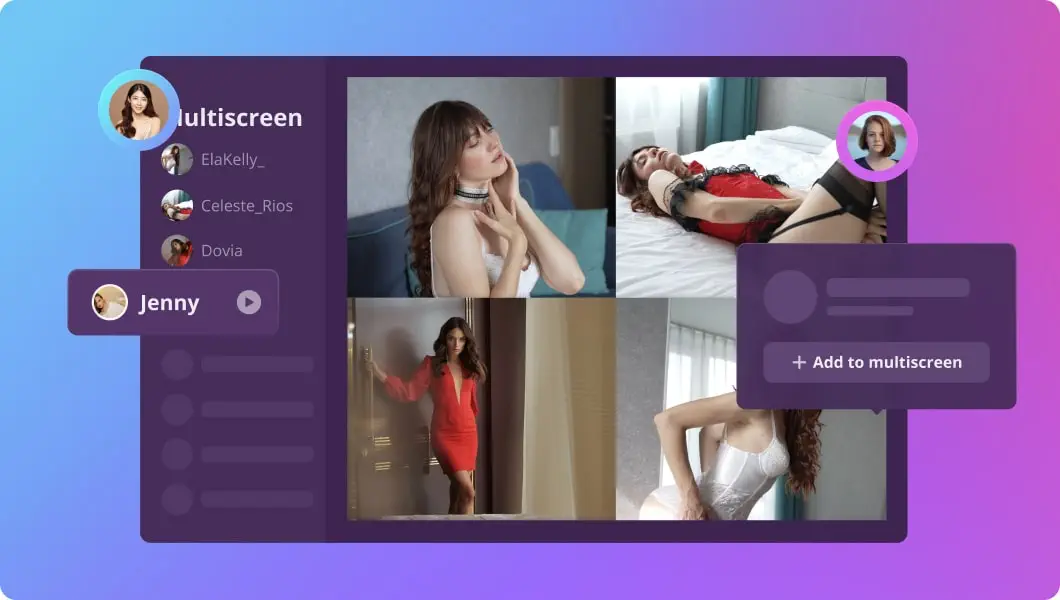 Pros
Vibemate is easy to use. This app is very similar to other popular browsers which makes it very user friendly. When you first use it, there are various popups that help you explore the app and personalize it to your preferences.
Vibemate utilizes bookmarking so you can easily bookmark and save your favorite pages for easy access later. You can add an unlimited number of categories and bookmarks to the browser to create your "favorites feed."
"Sync to Streamer" is a cool and fun feature, but it has limitations (see cons). Even with the limitations, this feature is innovative, creative, and sexy.
There are more features to come. Vibemate is a work in progress, so Lovense is still updating and adding features.
Cons
There is no locking feature on the Vibemate browser, so there is no way to keep people out of the app once they get into your phone. If your phone is locked, this helps with the problem, but if someone knows your phone's password, there is no way to stop them from seeing all of your favorite kinks in the Vibemate app. This might not bother some people, but may be a big deal for others.
You can't share your "favorites feed" with friends. Not all friends are this open, but if your friends share some of your same interests, Vibemate does not allow you to share your "favorites feed" with anyone else.
There is also no way to sync your favorites feed to another one of your browsers, and your favorites feed will only show up on the Vibemate app. This is a minor inconvenience, but I wish you could sync it with your regular browser.
The only platforms that support "sync to streamer" are Chaturbate, Stripchat, Bongacams, and Cam4. If you prefer sites like Pornhub or OnlyFans, this feature will not work, which is a bummer.
Auto tipping is convenient when your hands are occupied, but you can easily spend more than you want to when you are in the zone and not paying attention to the time.
Verdict
Overall, Vibemate doesn't disappoint. The features and benefits like "Sync to Streamer" and "Patterns" are innovative and fun.
The ability to store all of your adult content and other favorites all in one place is really convenient.
The ease of use is a huge plus and the promise of more features down the road is something to look forward to.
There is some room for improvement since some of the best features like "Sync to Streamer" and "Auto-Tip" aren't compatible with popular adult sites like Pornhub or Onlyfans.
While this may be the case in the future, until then, it may be a serious con for some.
Despite the cons, the overall verdict for this review is that Vibemate is cool, innovative, creative, and fun.