If you and your boyfriend live in the same city, then it is a pleasurable and supporting experience to meet with him whenever you want.
But in a long distance relationship, you always have to be alone.
Of course, it is not a strange thing for a couple to use Skype, sexting, texting, recording and sending sexy videos, etc.
But you certainly feel the lack of physical presence and real physical intimacy. Also, you feel bored after using these methods after a few weeks.
We have gotten many new adult toys on the market recently, but how can any toy efficiently overcome this LDR drawback?
It was not possible until Vibease introduced its eponym vibrating toy.
This article is a short review of the Vibease vibrator so that you know everything you need to know about this unique product.
To ensure you don't get counterfeit or defective products, NEVER purchase any sex toy from Amazon or Ebay. I strongly recommend that you order only from trusted and authorized dealers or official stores, like the ones mentioned in this post. Stay safe and have fun! 😀

>> Click here to learn more or to get up to -25% OFF the purchase of your Vibease <<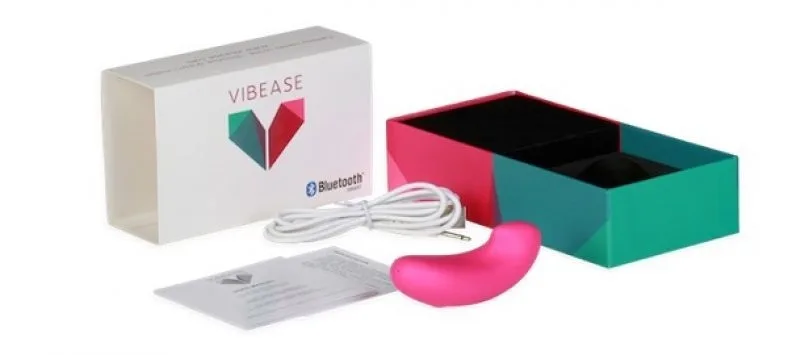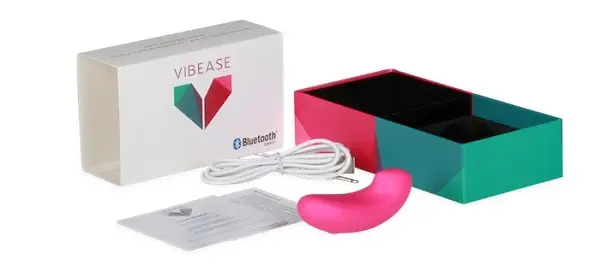 Full specs:
Material: Medical-grade silicone (phthalate-free)
Technology: Bluetooth 4.0 (Smart)
Power supply: Internal rechargeable battery
Battery life: 3 hours
Dimensions: 8.2 x 4 x 3.6 cm
Weight: 59 g
Colour: Pink
Package contents: Vibease clitoral stimulator, 2 USB charging cables, storage sleeve and instructions
Vibease: Your Next Wearable Smart Vibrator?
Sex is something which can start from looking into partners eyes in a coffee shop and ends in an ultimate pleasurable orgasm on your bed as recollect all your experiences, thoughts and beliefs until you orgasm.
Hence sexologists believe that sex toys should be smooth, soft and cute in look. It should be capable of reminding the beautiful memory of your partner.
Anything which is made up of hard, unattractive material such as hard plastic or metal or it is big and irregular in shape will fail to give you a sweet experience even if it can touch your beloved G-spot.
Luckily, the Vibease vibrator is gorgeous. Small, pink or purple and curved.
A silicone made toy which can slip right into your panties and starts vibrating by touching your clit with its tip.
Vibease is a small sex toy, a vibrator which can be worn inside underwear. You can start it by pushing a simple button which is on the top of it.
You can also control it thanks to the Vibease application running on your mobile device through Bluetooth.
The fascinating thing about it is that your boyfriend can also control it through his smartphone from anywhere he is on the globe. All you need to do is to connect your device to your smartphone through the Bluetooth and then connect your phone to your mate's phone. Voilà!
A significant feature of this Vibease vibrator is that it is indeed very very quiet. Almost all vibrators make little noise and hence is it meant to use only in your room when you are alone with the room's door locked.
But imagine you are in your office with your hot co-workers, and you secretly use the Vibease wearable vibrator to pleasure yourself. Result? No problem, because this product makes no noise at all.
You can also use it when you are sitting on the sofa set of your drawing room or when you are sitting on the wooden bench of your lawn garden.
Nobody will ever notice, and you will have your memorable moments.
Another unique feature of it is its audio mode. The Vibease comes with a wide array of fantasy stories. You can get an extensive collection of erotic audio stories which you can listen to while using your Vibease in sync.
The vibrations get synchronized with the intensity level of the story, and hence there is a chance that there is at the end a climax similar to the peak of the story. Amazing!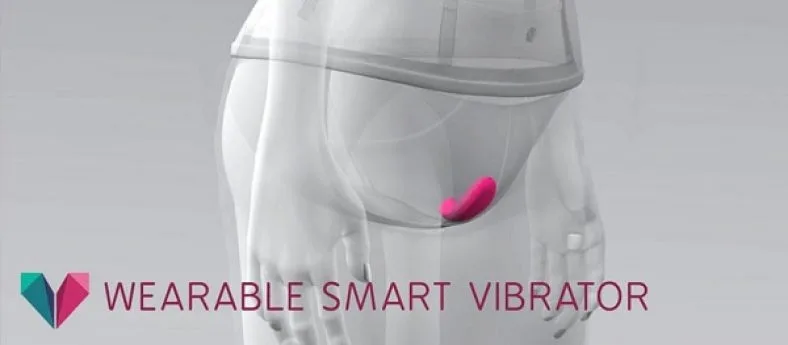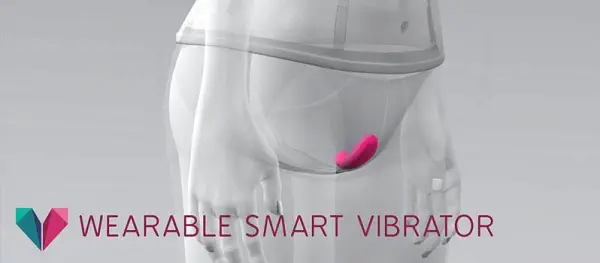 How Does the Vibease Smart Vibrator Work?
Its working is very simple. It has two buttons. One is for turning on and off while the other allows you to choose between five vibration mode.
There is no need to touch the button for changing the vibration mode. Instead, you and even your partner can control it with the help of the application, which I recommend.
Most of the time, traditional vibrators are supposed to be held by hand during operation while this is not true for this device as it is easy to slip it inside your underwear.
Also, its silicone tip gives a feeling of human skin and can provide a substantial experience as it directly touches your vagina clit.
Though, if you have planned to use it outside while walking, then you are supposed to wear tight underwear as it can move out of its place during your leg movements.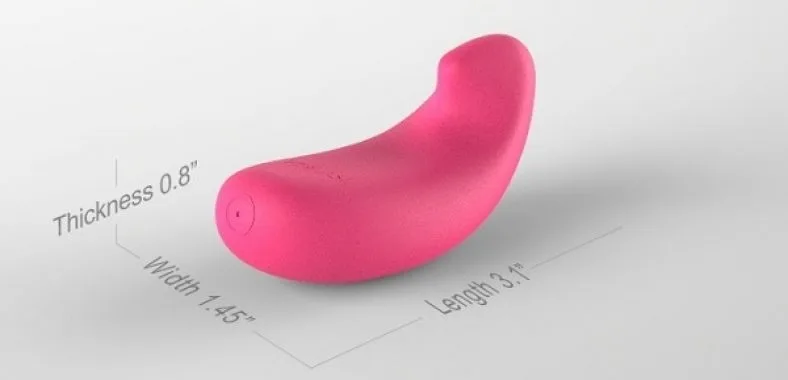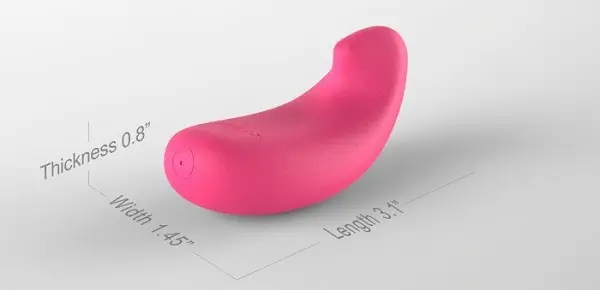 The Vibease App
The Vibease "Wireless Remote Vibrator" app is a free app which and can be downloaded on your Android or iPhone.
Once downloaded you have to create a user profile. Fill in your name, your email, and your photo, etc. Once completed it can be operated, just make sure your Bluetooth is on.
The same app can be used if your boyfriend wants to control you from the phone. You can then set the pulsating setting for your device in the app.
Key features
Body safe and silent product
Water or any fluid cannot damage it
USB rechargeable
A large variety of pulsations setting options
Soft and small device which can comfortably fit any panty
iPhone and Android compatible
Vibration can be synchronized with the erotic audiobooks
Pros
Unlike the other vibrators, it almost makes no noise
It is very affordable to buy as it just costs around 100$
It facilitates long-distance sex
It is entirely made up of soft silicone material which gives a feeling of human skin
It is effortless to put inside your underwear and keep there for longer time
If you are using it through the application, then you have got an infinite number of vibration modes. Just switch which is perfect for your mood
Quick response time between your partner's phone and the device
Cons
The application had a few issues during my first test
Your partner is unaware of the pulse which you are feeling
Lack of speed variation modes when used manually
Customer reviews of the Vibease
Click here to read more user reviews of the Vibease
Verdict: Should you buy the Vibease?
A product which gives you the freedom and power to do whatever you want (including a long distance sex) is something to try.
It is a perfect device which can turn your boring relationship into a happier one. Looking at the user's reviews, we can find that the women and girls are very satisfied with this unique vibrator.
Time to get yours!