To all the women out there, how amazing would it be to have an orgasm when you are not expecting it? Let's make it happen!
One of the top sex toy brands OhMiBod has a device that can be worn inside your panties to deliver maximum pleasure by letting off various vibration patterns.
Better yet, the device comes with a remote, which has 3 different spine-tingling settings to play with.
You can give your lover full control of the remote and experience what he has in store for you.
The Ohmibod Club Vibe 3.OH Panty Vibe is a one of a kind and definitely worth adding to your collection.
Of course, there are pros and cons to all products so this unbiased Ohmibod Club Vibe 3.OH Panty Vibe review has been put together to tell you everything you need to know about the device.
Check the Price of the Ohmibod Club Vibe 3 Panty Vibe
What is the Ohmibod Club Vibe 3. OH Panty Vibe?
The Ohmibod Club Vibe 3. OH Panty Vibe is a wearable sex toy that is controlled by a remote, you get both the panties and the device with your purchase and it's ready to use right away.
The remote makes this toy ideal for couples to use together, with a 6 meters wireless range.
It's an ideal toy to use for foreplay and the opportunities are endless if you use your imagination.
This is a really discreet design, nobody will even know you are wearing it and all that's left for you to do is control your moans.
There are 3 different modes with this product – club mode, tease mode and groove mode.
These all have different tempos and patterns, it's up to you to try them for yourself to see what you enjoy the most.
Both the vibe and the remote control within this set is rechargeable which is really convenient.
OhMiBod makes all their products to the highest quality and also with body safe silicone so you can ensure you don't get any bad reactions.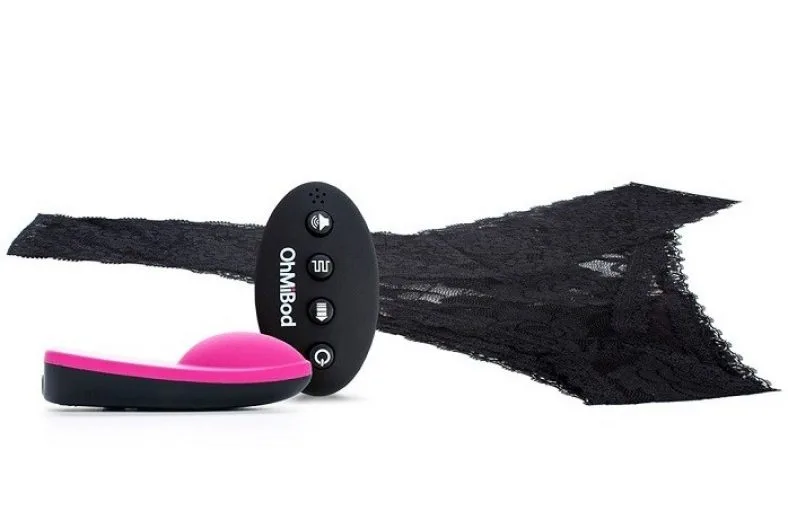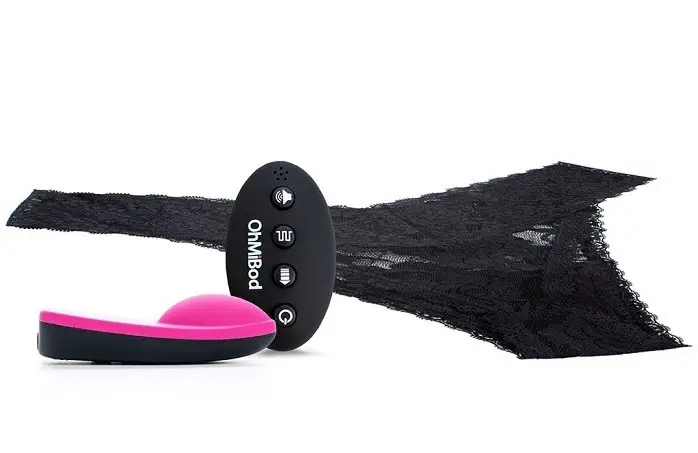 How does it work?
The Ohmibod Club Vibe 3.OH Panty Vibe is a slimline device that will arrive to you already placed inside a pair of sexy black panties.
You will also get a remote control that works together with the device.
When the buttons on the remote are pressed, the device will set off a series of vibrations depending on what mode has been chosen, all the vibrations are going to feel amazing against your clit.
Most people prefer to hand over the controls to their partner as they wear the device, letting him/her drive you over the edge.
This is such an innovative toy and you are sure to have lots of fun with it.
Why not wear it out to dinner or even when you are running errands with your partner? The Ohmibod Club Vibe 3.OH Panty Vibe is guaranteed to make any occasion more exciting.
What's in the box?
If you get the Ohmibod Club Vibe 3.OH Panty Vibe, you would get the panties, the device itself, a remote controller and a charger.
Nothing else is required to get the full benefits of the product!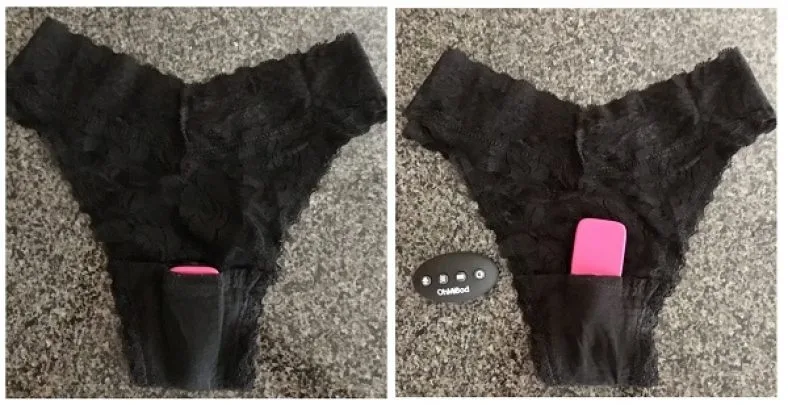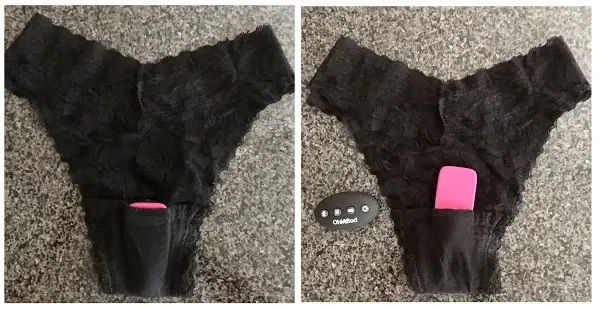 How does it feel?
If you have never worn a vibe device INSIDE your panties before then it might feel a little different to any other sex toys that you have used.
The different vibration patterns will be positioned on your clit and it feels absolutely amazing.
Pros
– There is a range of vibrations and the device can literally be played with until it feels exactly how you like it.
Some sex toys are a little daunting, so this sleek, slimline one that fits right into your panties can be a welcome relief.
– The panties are actually really sexy, and they are quite stretchy so they should fit women of all shapes and sizes.
– It's available at an excellent price right now, especially considering this is an OhMiBod product, which is usually much more expensive.
– The fact that all the components of the product are rechargeable is really convenient. Just think of all the money you will save on purchasing batteries after using the device for some time. The battery life on the product isn't fantastic, but it's good enough for a hot session.
– If your relationship needs spicing up or you are going through a dry spot, the Ohmibod Club Vibe 3.OH Panty Vibe could be all you need. Sex is essential in a relationship, and this acts as great foreplay. It will inject something extra special back into the partnership and make you bond even more as a couple.
– There is a 1-year warranty with the Ohmibod Club Vibe 3. OH Panty Vibe, so if you experience any problems with the device, you can get your money back.
– This is a viral device, and it has had so many positive reviews from couples all over the world. Hopefully, once you try this for yourself, you will be one of them.
– Despite the powerful vibrations on the device, it's hushed so you can be discreet while wearing the item without having to worry about anybody knowing what you are up to.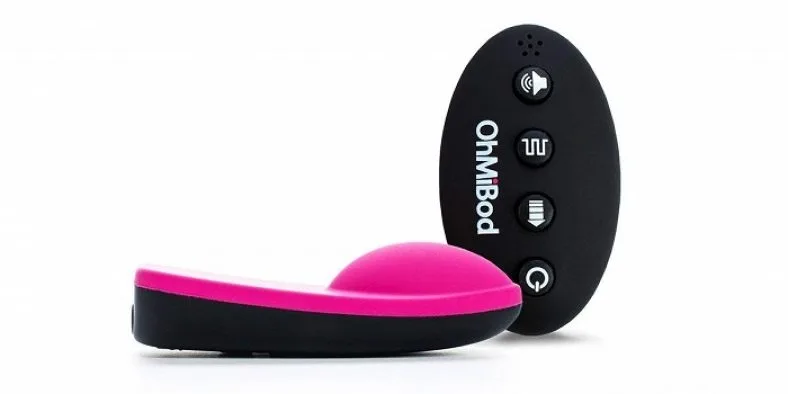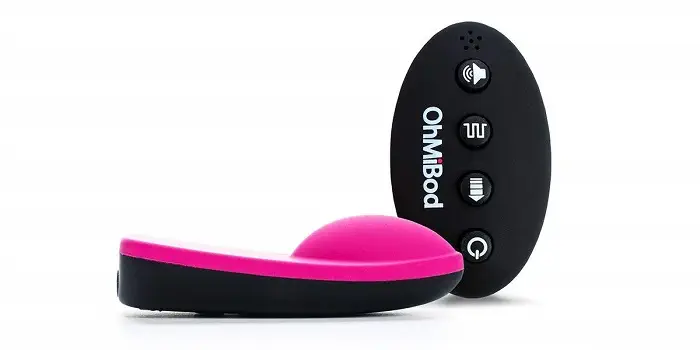 Cons
– The Ohmibod Club Vibe 3. OH Panty Vibe does not offer penetration, which is what some women need to get off.
Final Verdict
If you are in a relationship that you feel could benefit from the Ohmibod Club Vibe 3. OH Panty Vibe, why not introduce it to your bedroom?
It allows you to take your sex life interactive and you might even discover a few new things about one another as a result.
You can see from this Ohmibod Club Vibe 3.OH Panty Vibe review that this is a great product with many different functions.
It is actually on offer right now, so it is worth snapping up at the sale price.
The 3 different settings all feel amazing and the variety means that you can find something that works best for you.
OhMiBod is a brand with a great reputation so you can rest assured that you are getting a high-quality item that does the job well with the Ohmibod Club Vibe 3.OH Panty Vibe.