Keeping an erection using a couple's toys is an excellent way to spice up the bedroom and make sex more enjoyable.
If you're looking for an Award-winning flexible wearable vibrator that also doubles as a couple's toy, you may want to know about the Tenuto 2.
Not only does it help you get erect and stay erect, but it also arouses you and your partner simultaneously.
Now, it sounds too good to be true, so we want to give it a complete overview.
Below, we'll break down the MysteryVibe Tenuto 2 and its features.
What is the MysteryVibe Tenuto 2?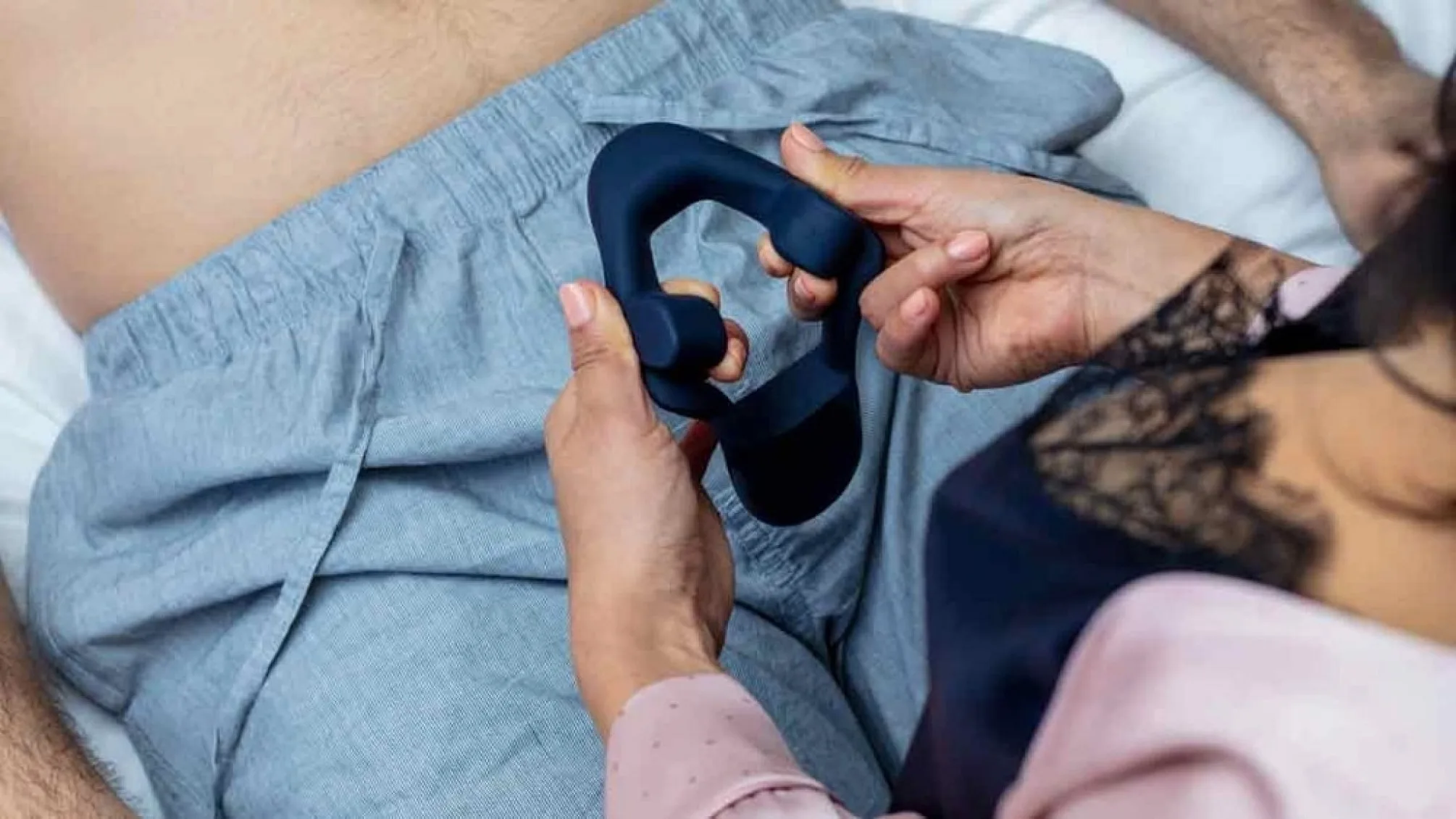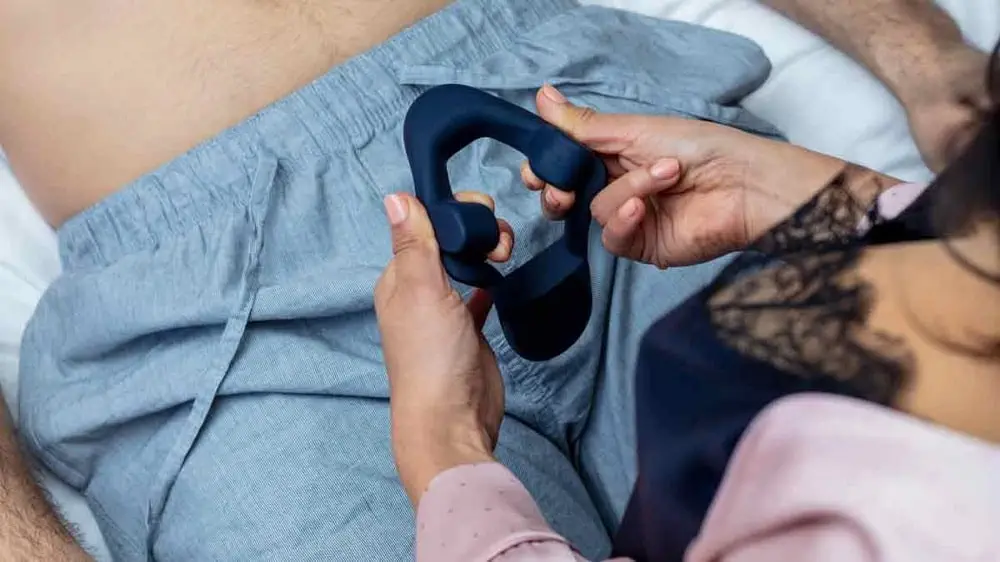 The Tenuto 2 is a male vibrator designed for solo and couple play.
While its main feature is to help keep an erection, the device includes powerful vibrations created to keep you rock-hard and stimulated.
With couple-play in mind, the Tenuto 2 has updated features compared to its previous design.
The Tenuto 2's upgrades include an L-shaped design with vibrators in four different locations and has a female vibrator for clit stimulation.
That being said, its main focus is to help those who have erectile dysfunction.
With the anatomically placed motors, the design can help EDs stay erect but also reach powerful climaxes.
Main Features of the MysteryVibe Tenuto 2
We want to dig deep into what the Tenuto 2 has to offer. The best way to do that is to look at its features.
Below, we will delve into if the features stand up to the hefty price tag and hype.
Body Adaptability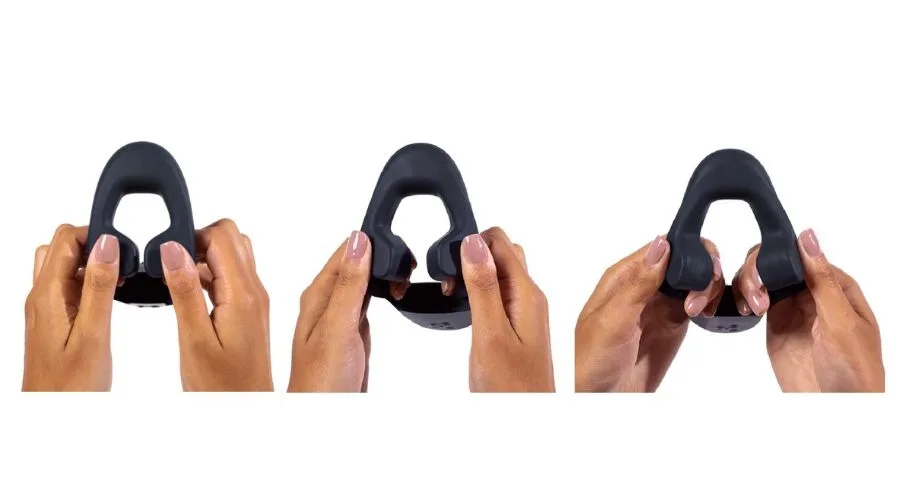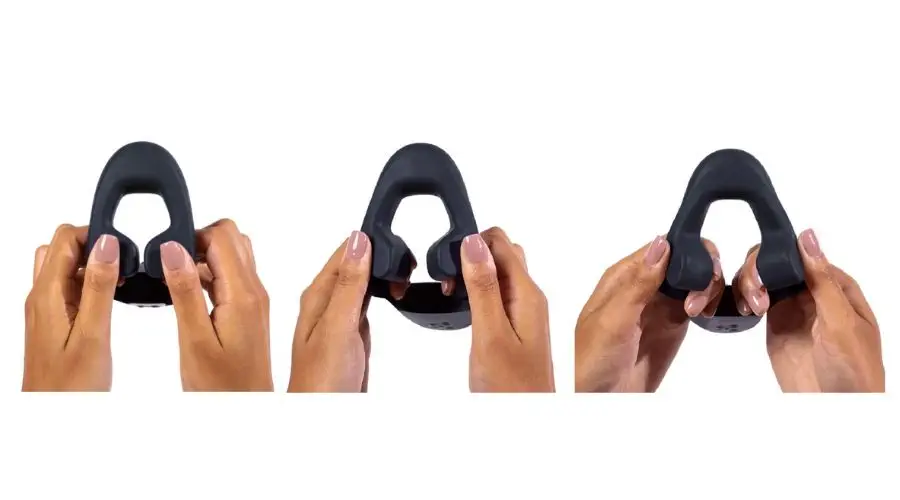 The male vibrator has a revolutionary flexible design that can fit any size and shape of a penis. This means that you can kiss goodbye to the awkward feeling of other male vibrators.
Aside from that, the material is pliable and adapts to your penis. The design can fit 90% of a flaccid penis inside and then has a grip that holds the penis and creates an erection.
Since it adapts so well, this gives more stimulation and helps increase blood flow.
When blood flow increases, you'll experience extended performance and a rock-hard erection that can last all night.
You can thank the unique design that influences the body adaptability of the vibrator.
It includes a stretchable silicone that flexes wider if necessary. The two soft stimulators also help prevent the vibrator from sliding around.
USB Rechargeable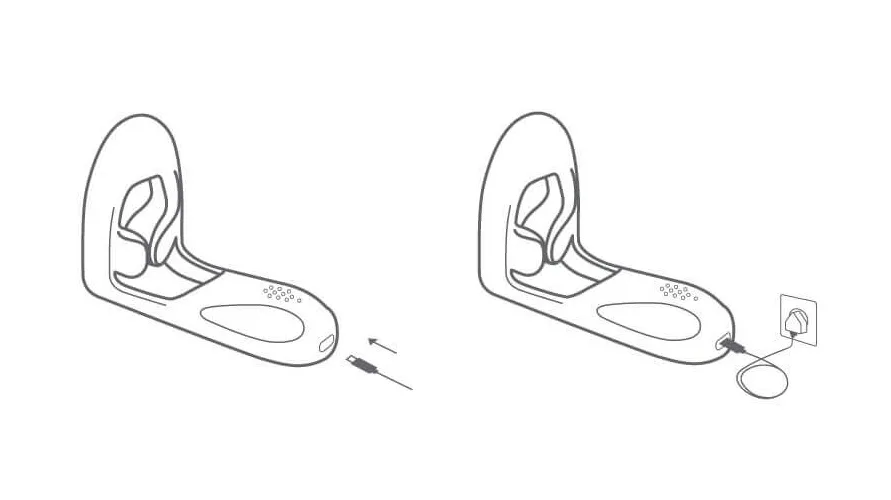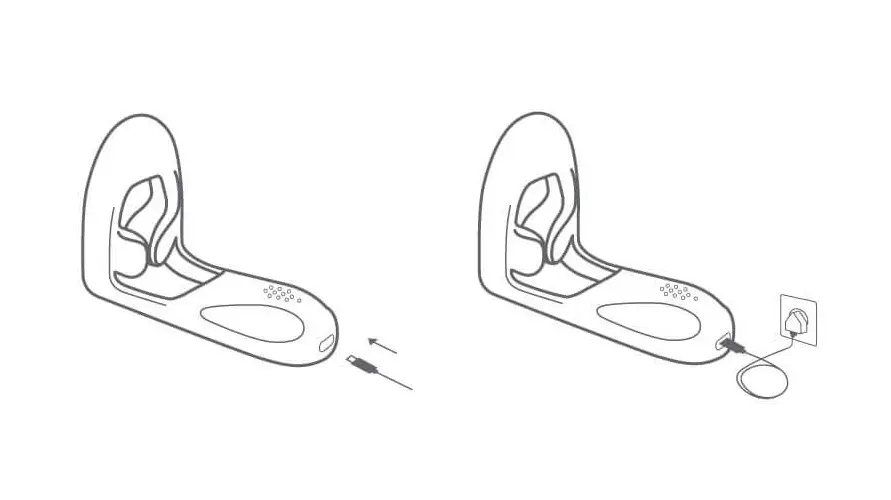 When it comes to sex toys, almost all of them have now switched over to being rechargeable. Luckily, the Tenuto 2 is USB chargeable and quick to charge.
You will need to connect the Tenuto 2 to a USB plug, and the battery will begin to charge.
It only takes one hour to charge, which means it's a quick-charge device.
This makes it easy if you want to plan your night activities ahead of time or if you have a spur-of-the-moment session.
Smart App Control
Unlike other vibrators, the Tenuto 2 uses multiple controls, including App and button control.
If you're more traditional, you can use the button controls. However, the app control gives you many more options than the button controls.
The App is the MysteryVibe App and is available on smart devices. You can download it from the app store and create an account.
From there, you can connect your device via BlueTooth connection. The App will pair with your device, and you'll be able to use the App to control the device hands-free.
Water Resistant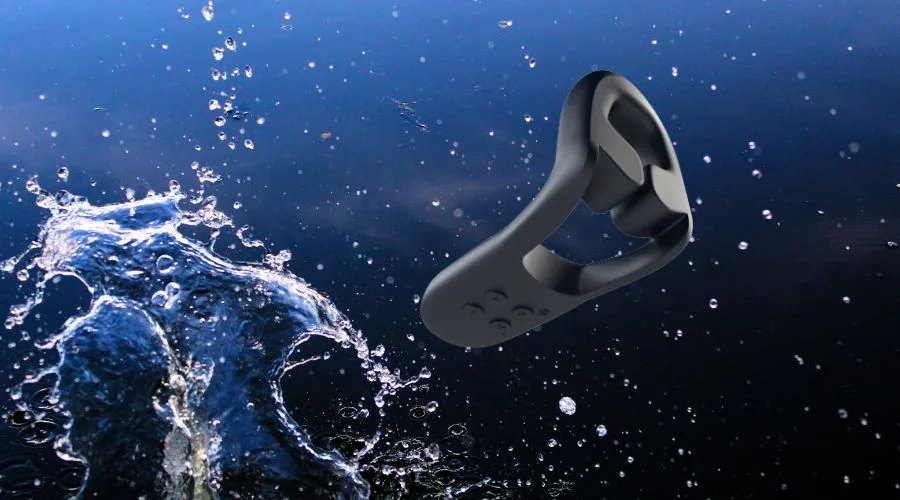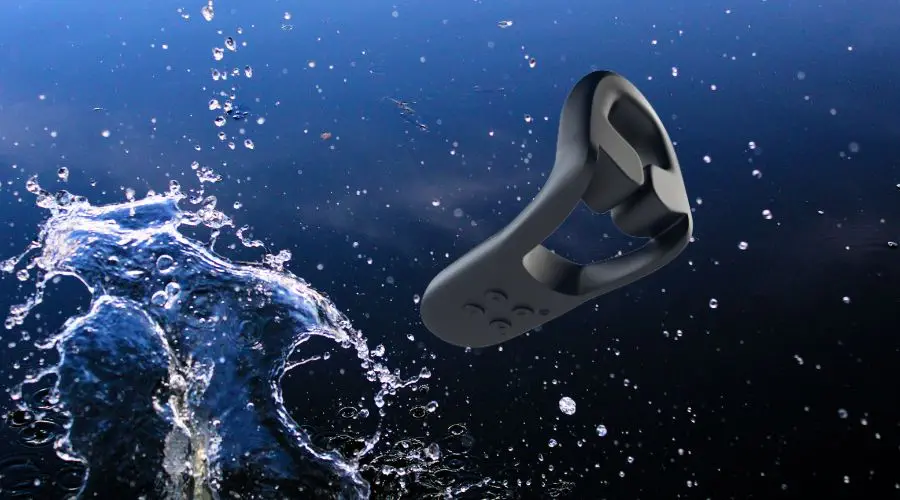 If you want to use the device in the shower or anywhere else, there is a waterproof coating on the outside.
This makes it versatile, as it can be used in several different settings. However, the company recommends that you don't fully submerge it in water.
4 Powerful Motors
As stated before, the Tenuto 2 has four powerful motors located anatomically.
Each motor is located at a different end of the device for more intense control and stimulation. This helps increase blood flow and keeps you fully stimulated in every area.
The motors are located at each end, and two motors are located in the area that holds the vibrator in place.
The stimulation is designed to reach every area of the penis with powerful vibrations. Additionally, it's also made to stimulate your partner's labia and insides.
Premium Silicone Material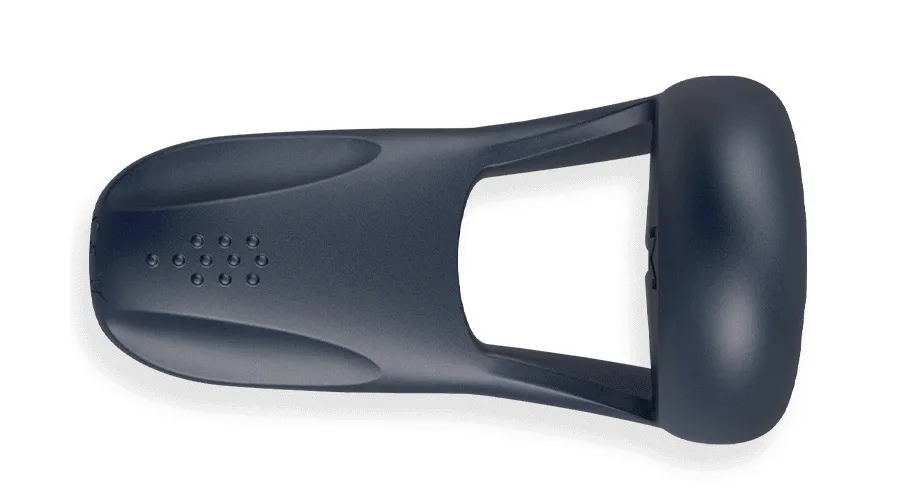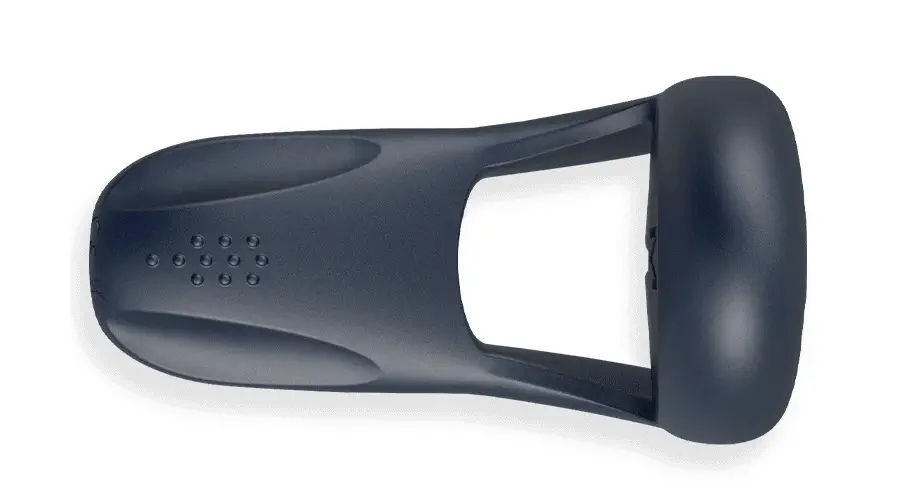 The Tenuto 2 is made from body-safe silicone to create a silky touch.
Silicone is non-porous, which means it's soft on the skin and repels germs. Body-safe silicone is medical grade and is safe to use during sex.
However, the Tenuto 2 has premium silicone, the highest quality you'll find.
The company MysteryVibe doesn't skimp out on materials. So, you'll be glad to know that it will be velvety smooth to the touch.
Silicone is also crucial as a material because it prevents lube from seeping into the device and damaging it over time.
The company recommends using lube when you use the vibrator. So, the silicone can ensure that the device lasts.
Complete Stimulation
Sex can be difficult if you have erectile dysfunction. So, the Tenuto 2 is designed to deliver stimulation all over.
This means that you'll have multiple stimulations in four different places.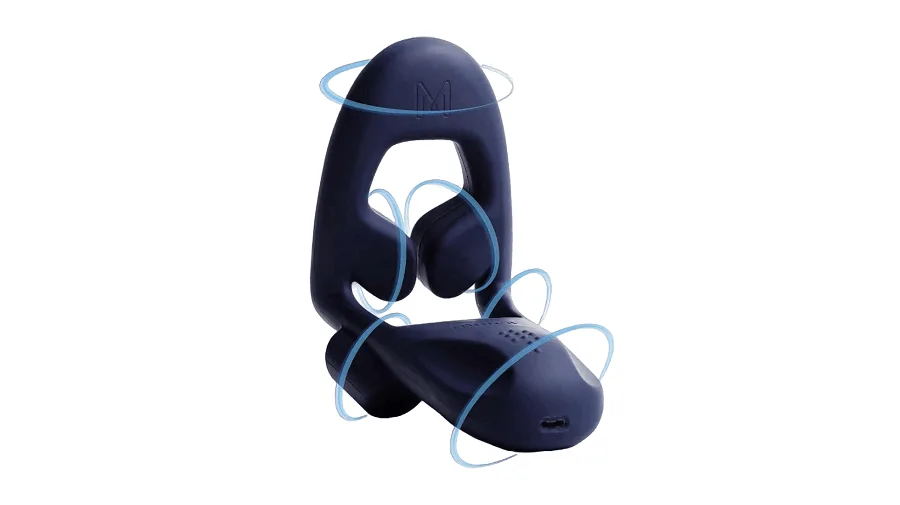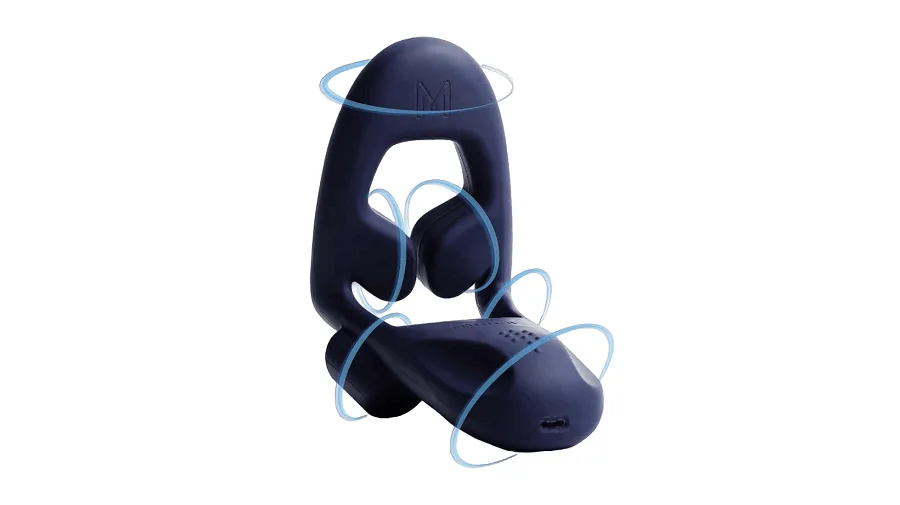 Aside from that, the stimulation is powerful, which means you'll be able to feel it no matter which direction you twist or turn.
Specifically, the Tenuto 2 stimulates the pelvic floor, which is proven to help ED.
The company also ensures that the vibe can help premature ejaculation and aid with hypoactive sexual desire disorder.
Additionally, the vibrator is designed to send pulsations from the penis to the perineum, which means you'll be stimulated all over.
For your partner, those vibrations will stimulate their clitoris and vulva. Overall, the stimulation will allow both of you to reach explosive climaxes.
Create Your Own Vibes
If you're using the App, you'll be able to use the MysteryVibe to create your vibrations. MysteryVibe toys are now designed to include connectivity to the App.
The App provides four main types of controls, including playing, the store, creating, and browsing your library.
The App includes preset vibration patterns and intensities, but you can adjust them individually in the App.
Aside from that, you can browse the store for more patterns you can download to your device. Additionally, the App also enables you to create your own patterns.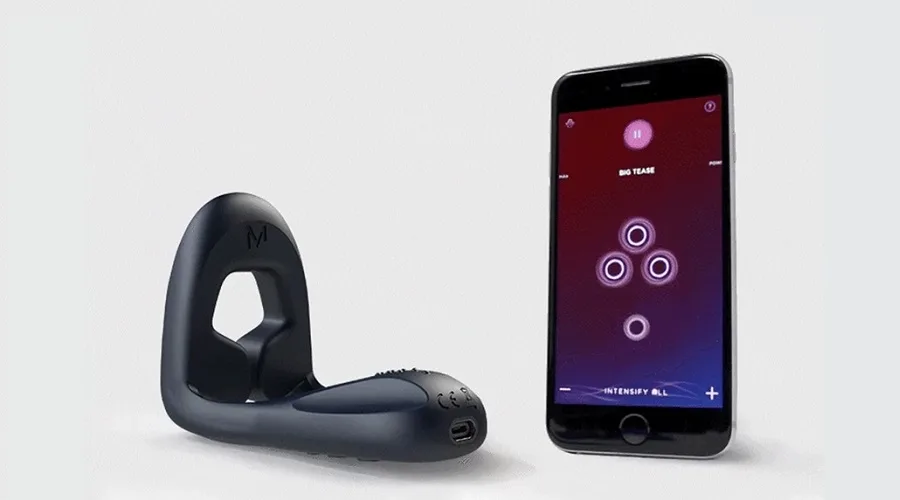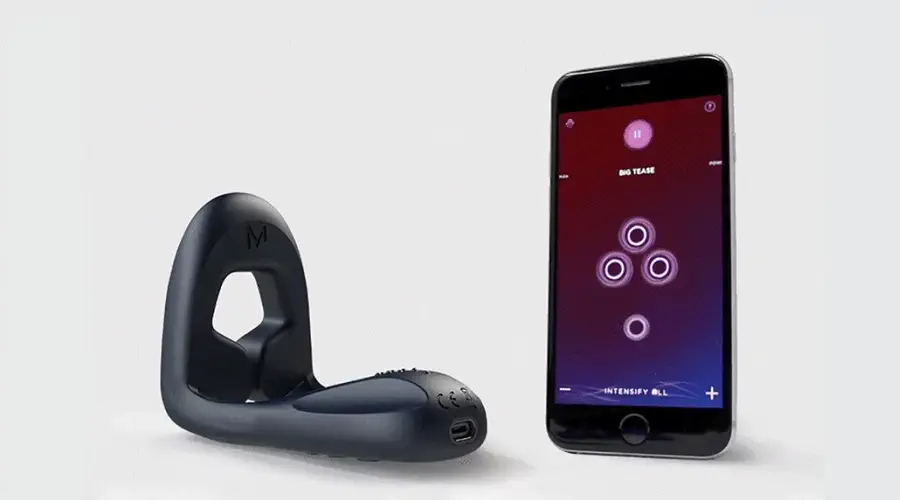 You can use the interface to adjust each of the motors until you find something you like. You can save the settings from there and put them into your library.
After closing the App, you can access saved settings in your library. That way, you can quickly switch to your favorite settings during your next session.
Sixteen Intensities
If you're into the presets, then there are eight preset vibrations. In addition to that, sixteen intensities can be controlled via the App or the buttons on the device.
Intensities are designed to go from low to medium to high. However, other patterns can be used to change your routine.
Compare that to the average amount in male vibrators, and that's almost twice as much! So, you'll never get bored of the same old routine.
Plus, if you do want to change it up you can always download the MysteryVibe app for use of more custom settings.
Long-Lasting Battery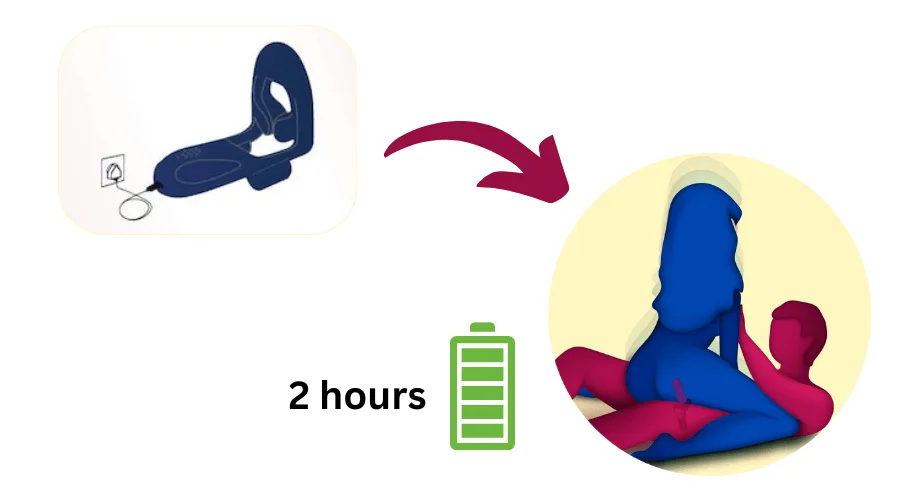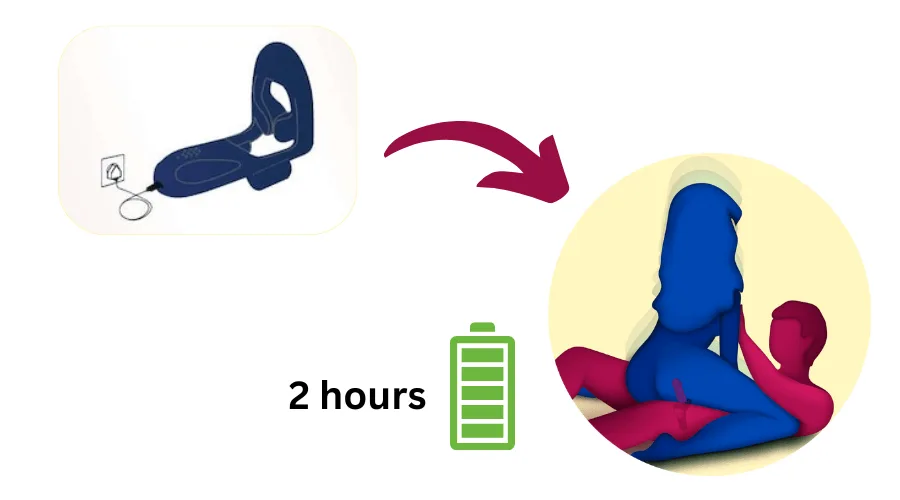 After charging, the Tenuto 2 has up to two hours of continuous usage. This timeframe can vary depending on the intensities of the vibrations.
However, the device only takes one hour to recharge, making it a reliable choice for couple-play.
How Does it Work?
MysteryVibe's CEO Soumyadip Rakshit said, "The device's ergonomic and simplistic design seamlessly incorporates medical technology with pleasure to appeal to everyone, whether solving ED or improving their sex life,"
To use the device, you will need to do the following:
Open the Box – First, you must open the box and remove all components. There will be a guide inside the box; you should read it to get a better idea of how to use and adjust the device.
Charge the Device – Charge the device using the USB charger in the box. The Tenuto 2 doesn't come charged and will need to charge for one hour.
Turn on the Device – Next, you'll want to turn on the device and familiarize yourself with the settings and buttons.
Adjust the Intensity – You will need to adjust the intensity. MysteryVibe recommends that you start with low intensity for 10-minutes on your own and work your way up each session.
Stretch the Tenuto 2 – Before you put it on, you'll want to stretch the device using your hands. What this does is help adjust the device to the width and shape of your shaft. Adjust as necessary before using it with a partner.
Experiment – After adjusting everything, you can now use the device alone or with a partner. Change the settings using the manual buttons, download the MysteryVibe app, and make your own sensations.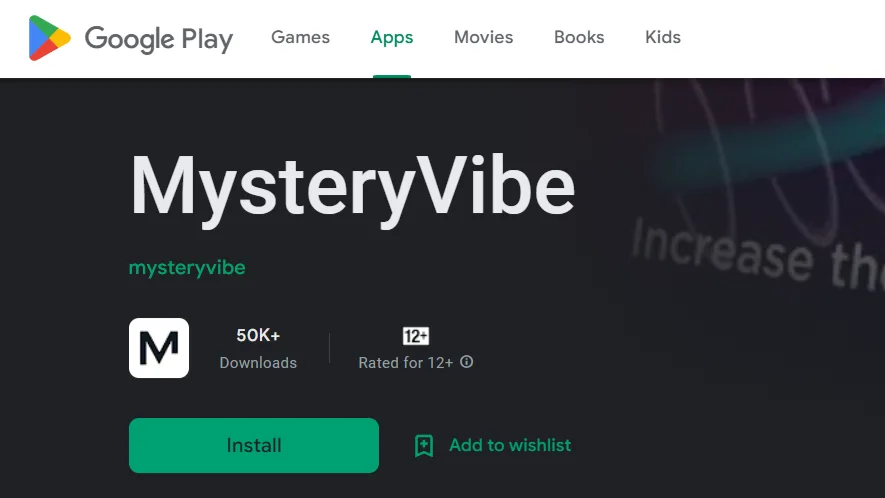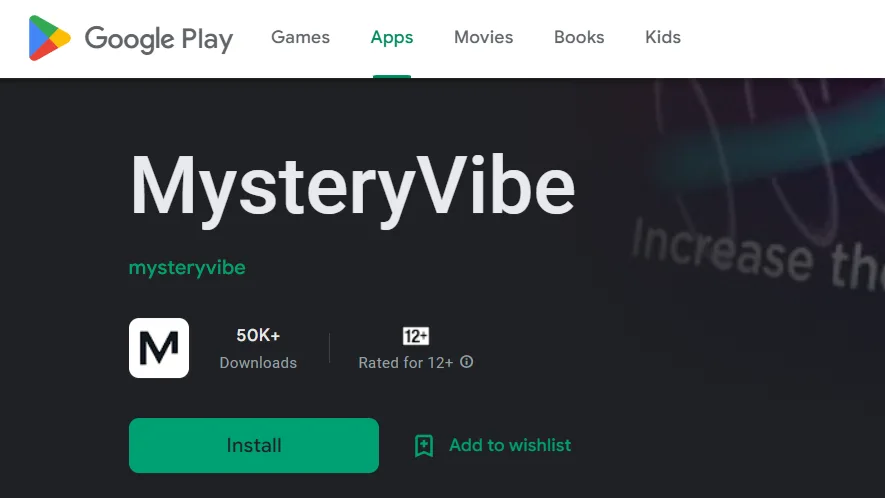 To download the MysteryVibe App, you can head to your app store and search for "MysteryVibe."
The MysteryVibe app is listed on Google PlayStore and through the Apple Store. Any device, such as an iPad, iPhone, Android, etc., can access the app.
MysteryVibe Tenuto 2 FAQs
Do you need to use lube with the Tenuto 2?
Yes, the Tenuto 2 is recommended to use lube during intercourse as it helps the device stay on your penis.
Any lube will do, but the best type of lube to use on silicone toys tends to be water-based or oil-based lubricants.
What other ways can you use the Tenuto 2?
The Tenuto 2 is designed to be a male masturbator. However, it can also be used for couple-play.
In addition, you can use the Tenuto 2 in a multitude of ways. This includes using it as a cock ring, nipple stimulator, etc.
Do you need to download the App to use the Tenuto 2?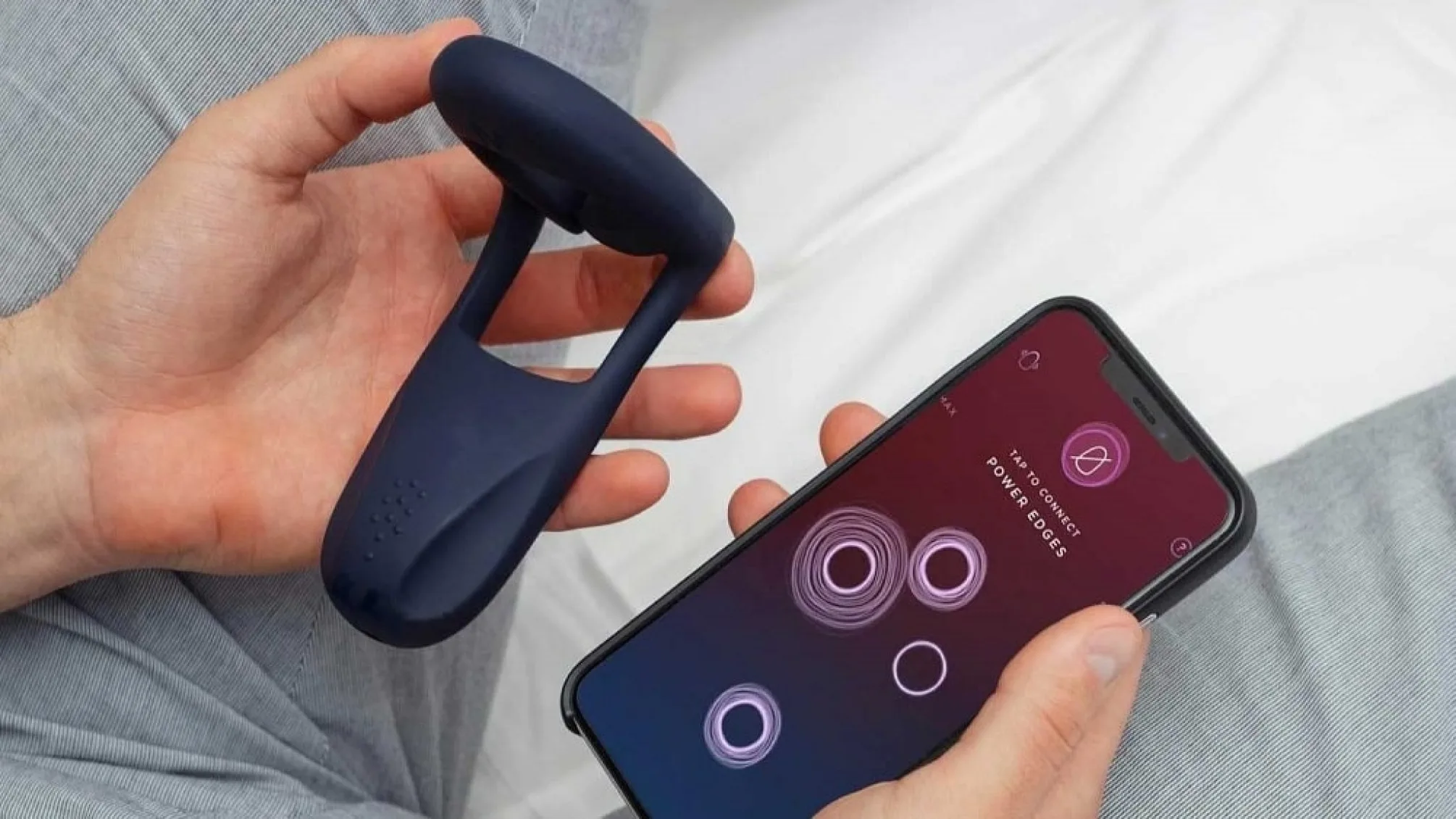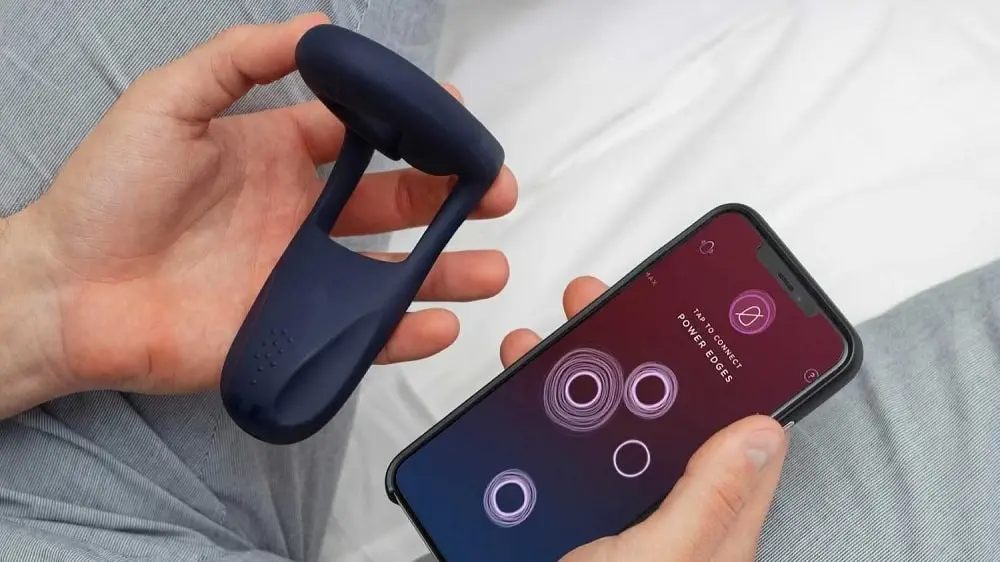 No, you needn't download the MysteryVibe App to use the Tenuto 2. Although, it is highly recommended because it will elevate your experience.
The device can be controlled using the buttons to change the intensity and vibes. There is also an on and off button on the device.
How do you clean the Tenuto 2?
You should always clean the Tenuto before and after you use it. The recommended method of cleaning is by using soap and water.
However, the best method is to use a sex toy cleaning solution. After using soap, rinse the device thoroughly to ensure no soap residue is left.
It's also essential to ensure you don't fully submerge the device in water. Only rinse it.
Does the Tenuto 2 come with a warranty?
If you're purchasing through the MysteryVibe online store, they provide a two-year warranty on all sex toys.
They heavily believe that quality is king, so they ensure that all their products are worthy of living up to a certain standard.
The warranty covers any manufacturing abnormalities. If you have any issues, contact MysteryVibe support, and they can help you get a refund or replacement.
What's included in the Tenuto 2 package?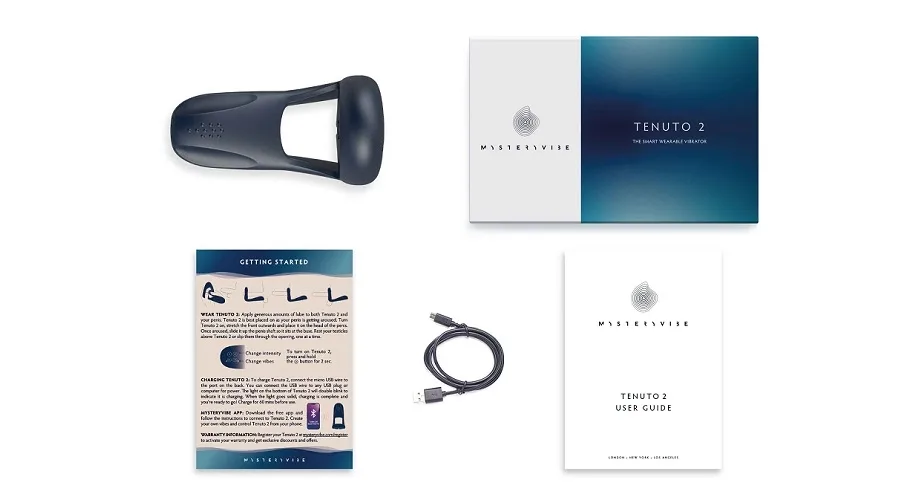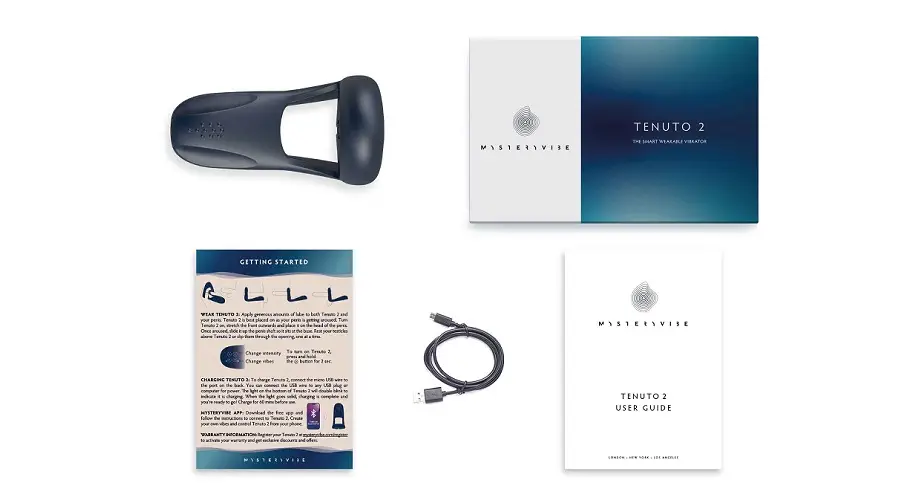 When you get the Tenuto 2, you will receive the Tenuto 2 device. You will also get a quick start guide, charging USB cable, and user guide.
Pros
Ergonomic design
Powerful vibrations
Anatomically placed motors
Couple-play capability
Waterproof
App Control
Cons
Only vibration stimulation
Expensive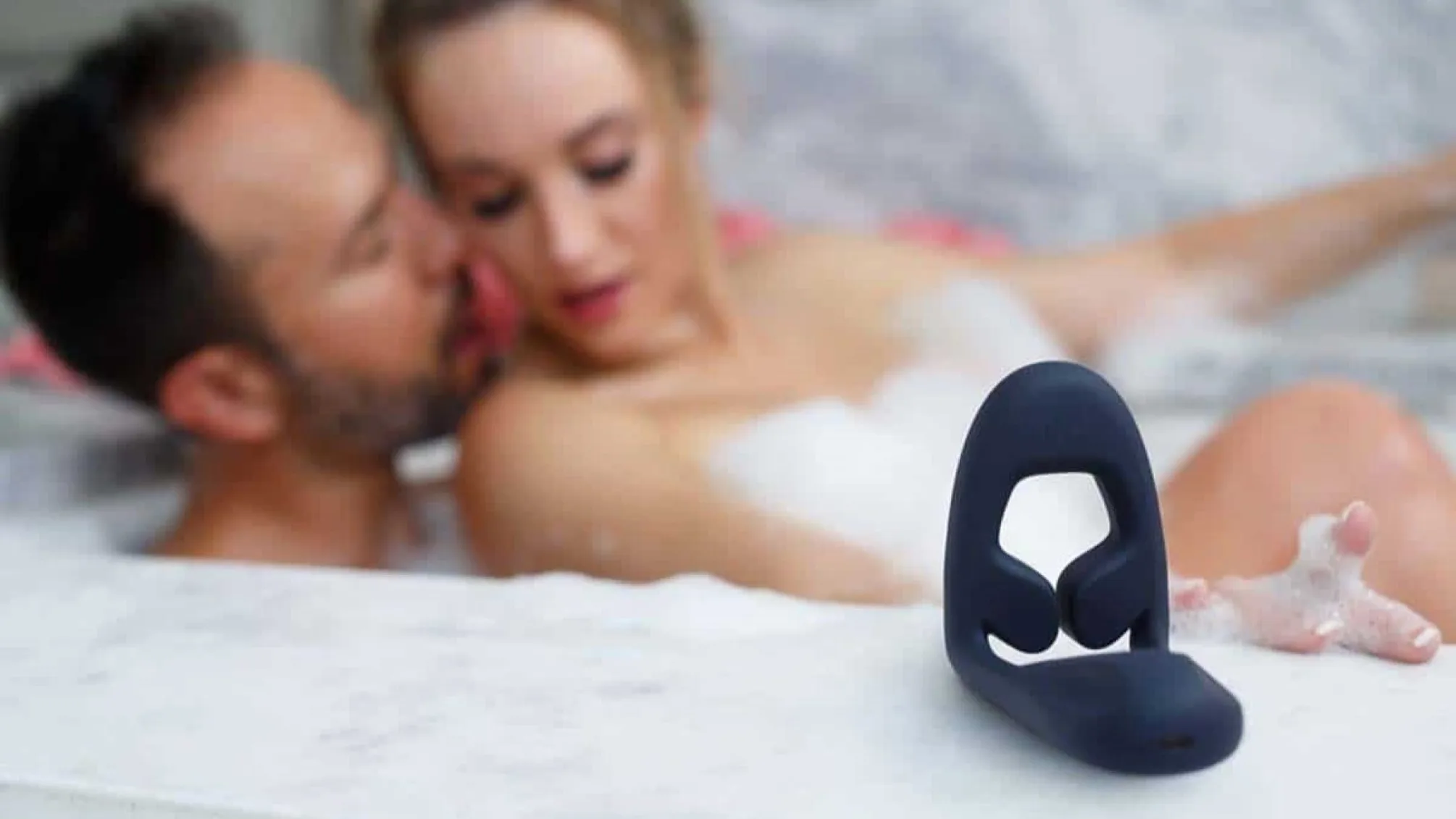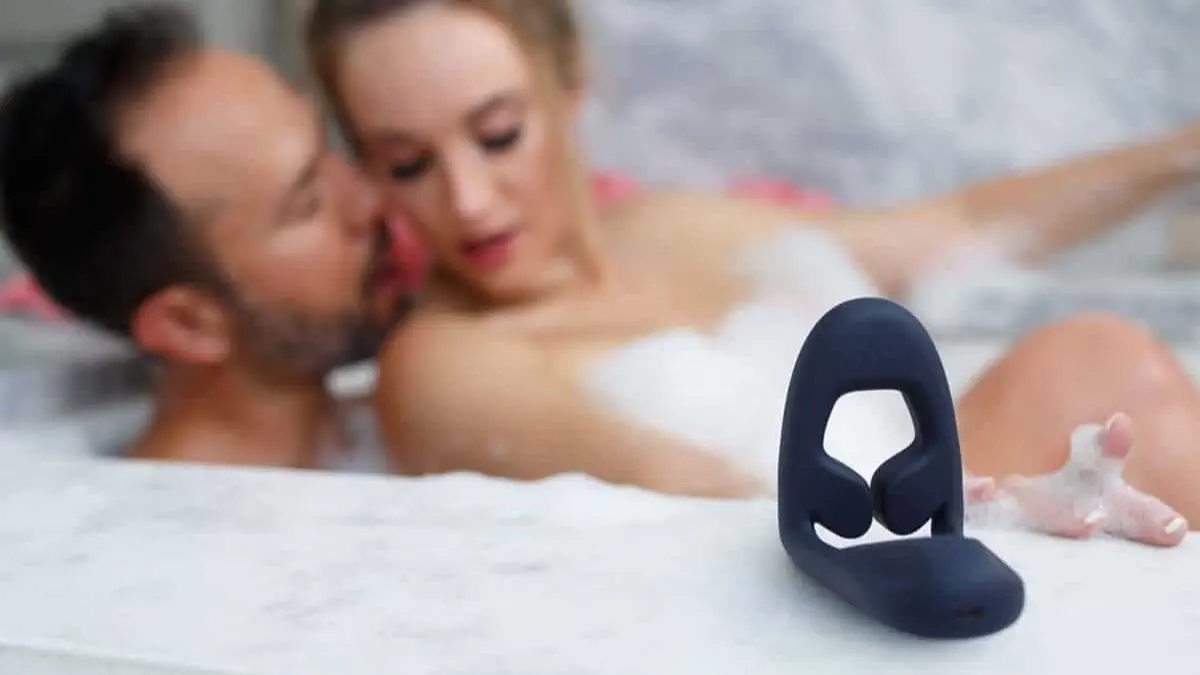 Verdict
Now that we've provided a breakdown of the Tenuto 2, you can make up your mind on if it's suitable for you or not.
The Tenuto 2 shines as a couple's toy and is perfect for partner play as it stimulates both males and females.
However, it can also be used for solo play if you want to use it for foreplay to get an erection.
Besides that, it boasts plenty of options for self-play and is entirely customizable. There aren't many downsides to the device unless you're looking for a different type of sex toy.
Overall, we believe that it's practical, and anyone with ED would appreciate its design and use.