There is a new, innovative sex toy on the market called the Gravity by Lovense.
It is an automatic vibrating and thrusting dildo that is controlled by app.
It can turn any smooth surface into the ideal sex partner in a matter of seconds.
The Gravity is breath of fresh air into a market of sex toys by providing some new functions that most toys don't have.
Could this be what you need to spice up your love life?
Read on for more exciting information.
How to Describe Lovense Gravity?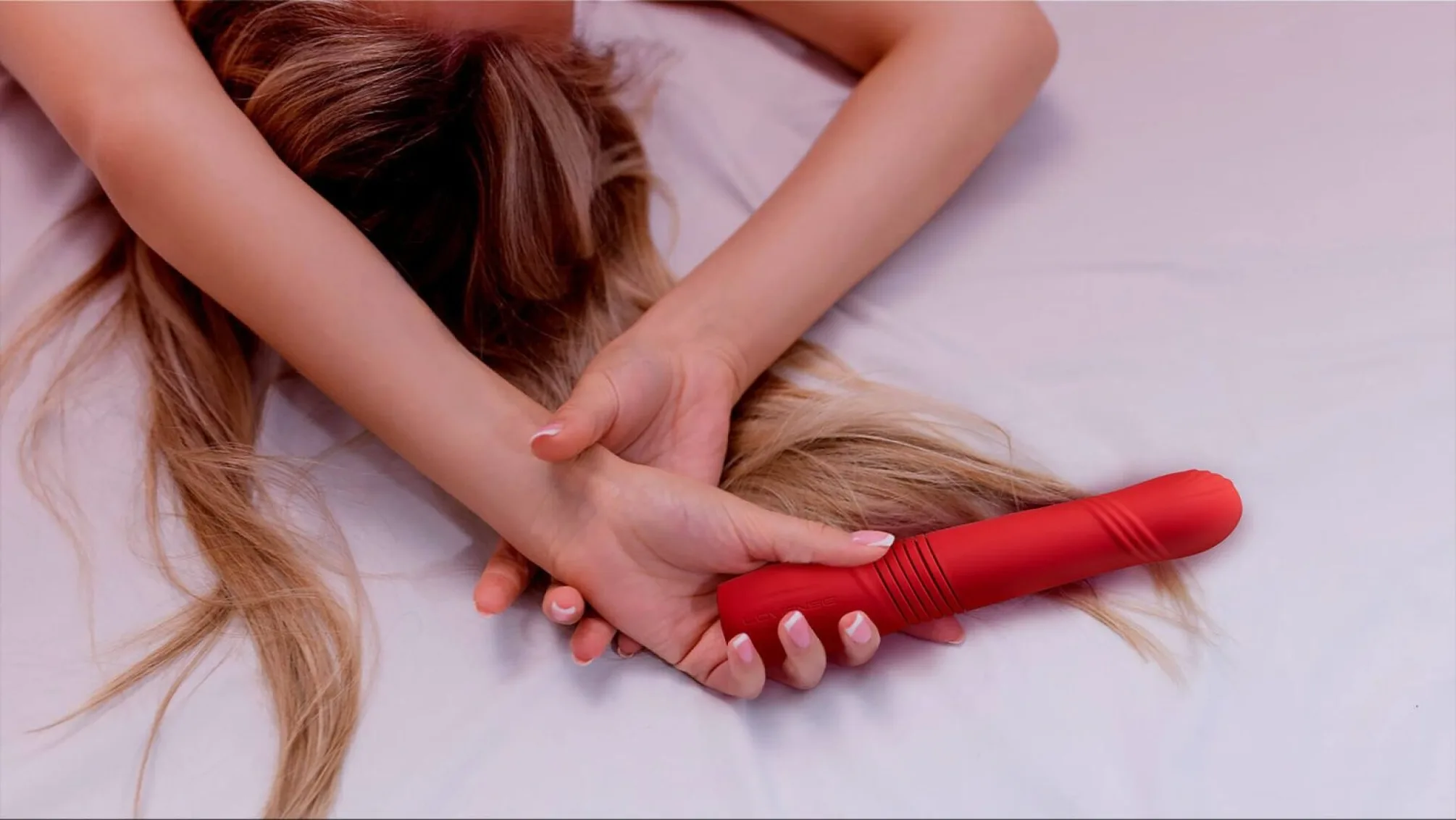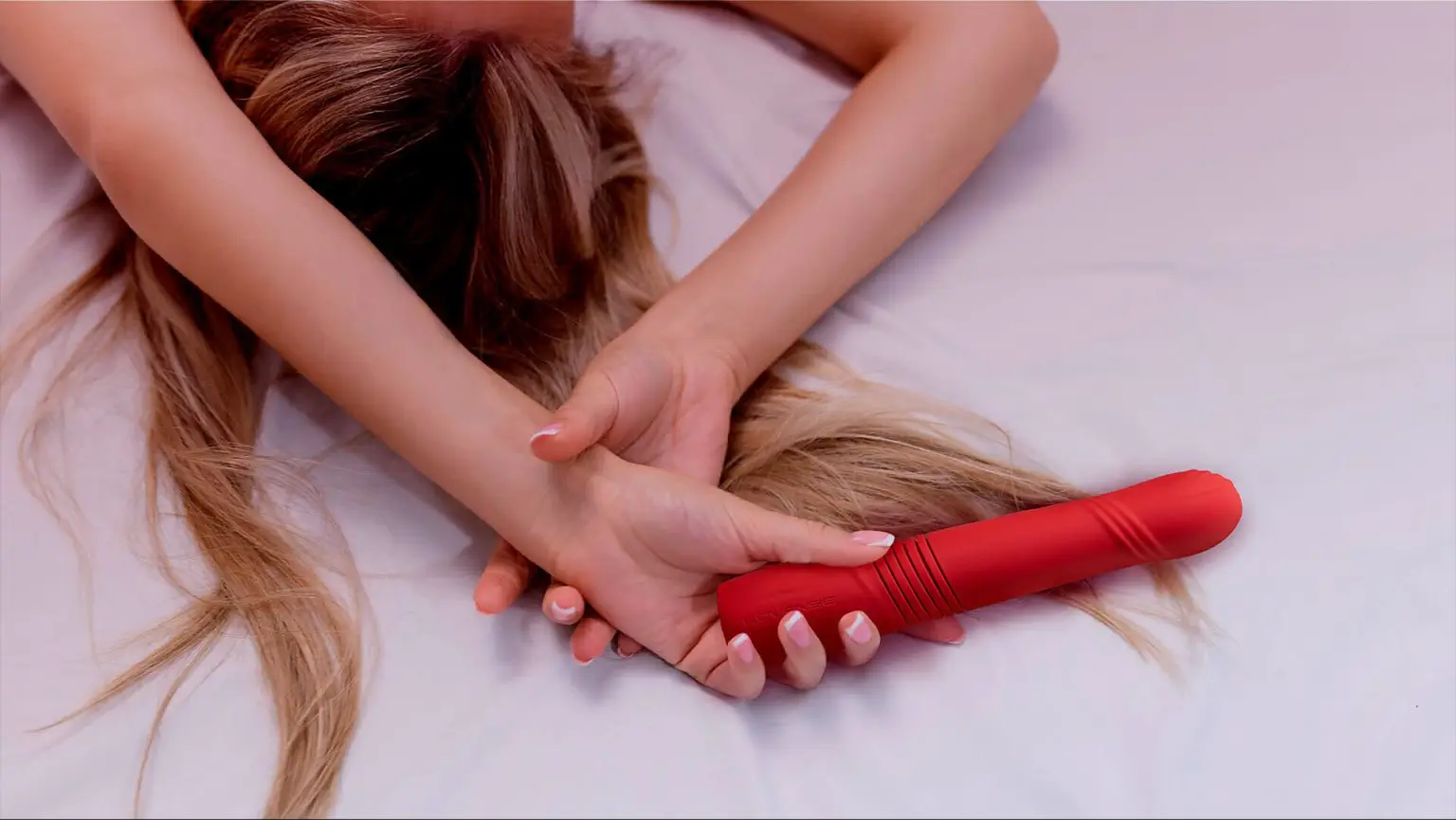 The Lovense Gravity takes advantage of modern technology to make a dildo that goes above and beyond the typical sex toys.
Sure, there have been dildos that vibrate, rotate, give dual simulation and what have you. But up until now, the hefty in and out thrusting had to be done by hand.
Speaking of which, the Lovense Gravity is remote-controlled so that the hands don't even have to do much.
It can be used for solo play or give the control to a partner for some light BDSM.
As the remote is done by an app, you can have the ultimate phone sex experience with a long-distance lover.
The Dimensions
The overall dimensions of the Lovense Gravity are 10.2 inches by 3 inches as the diameter of the suction cup base.
Without the suction cup base, the dildo is 9.2 inches with an insertable length of 5.12 inches.
The girth measures in at 1.46 inches in diameter. It weighs in at 385.6 grams, a little less than one pound.
What You Will Get With Lovense Gravity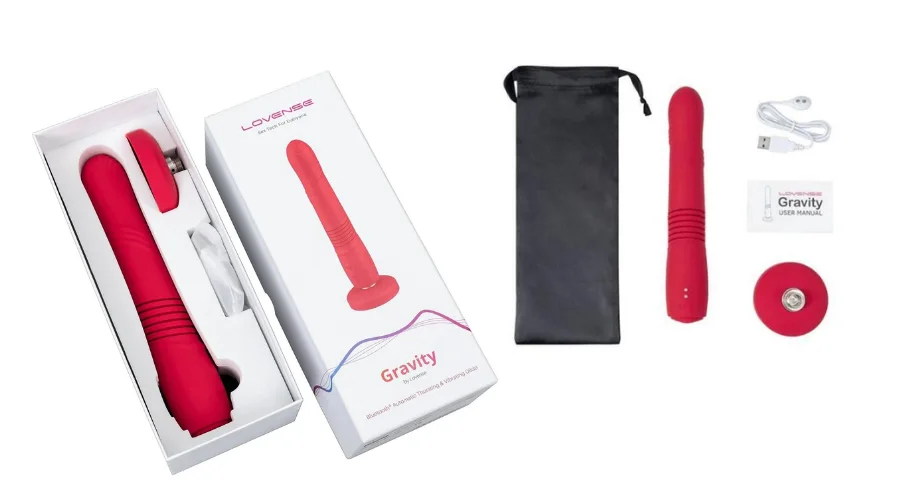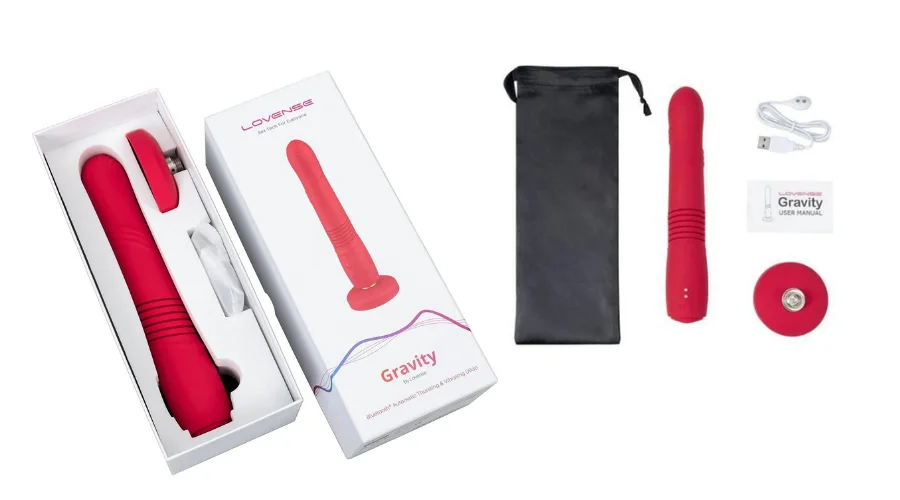 The Lovense Gravity comes with a long-lasting battery. The motor on this is not only powerful, but the battery is good for up to four hours of sex play.
The user's manual is in eight different languages so you and your lover(s) can understand how to get the device to work.
It also comes with a storage bag that is great for traveling discreetly with your toy.
The Gravity also comes with a state-of-the-art magnetic charger for when your toy's batteries need a little bit of a charge up.
Here's some more of Lovense Gravity's specs plus some bells and whistles.
Dual Sensations – this dildo both vibrates and thrusts.
Suction Cup – this allows the dildo to be stuck to any smooth surface for completely hands-free play.
Water-Resistant – this makes clean up quick and easy.
Remote Control App – use Bluetooth to make your phone a remote control. You (or your partner) can choose the power level and pattern.
How does it work?
It is pretty simple and straightforward method. You press the on/off button firmly for three to five seconds.
It will vibrate for a second, and then it's all ready to go. Download the app and pair it with a device for long-range action. All functions can be controlled independently.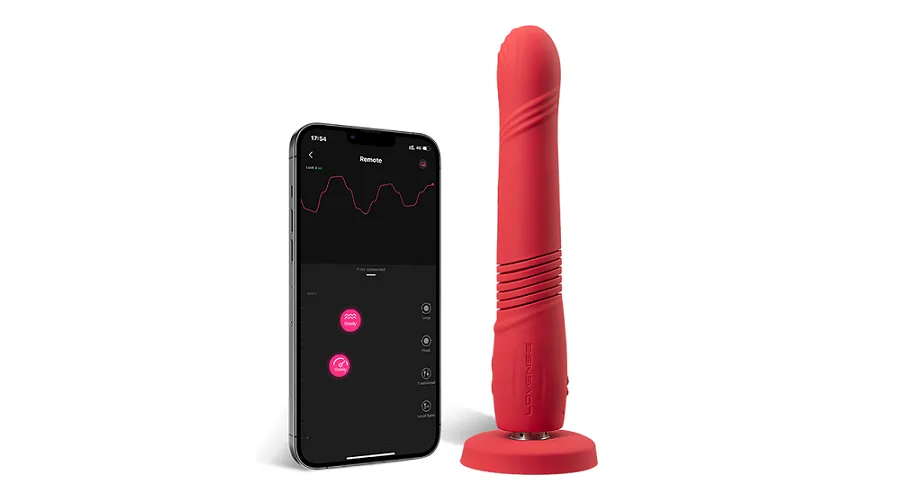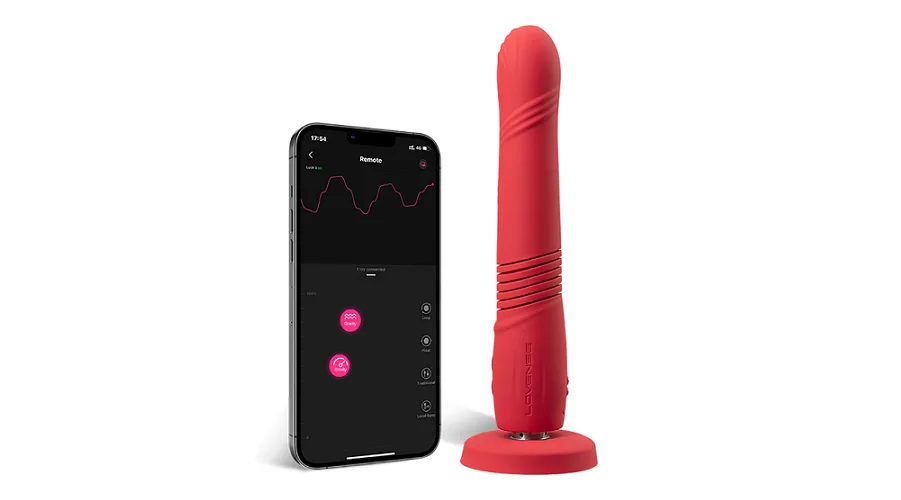 When you're done for the night, clean it up with warm water and mild soap (or special sex toy cleaner for best results), dry it thoroughly and charge it back up.
This can be done by plugging it into any USB port or USB/AC power adapter. In about two hours, it will be ready to go again.
The red light will turn off when it's fully charged and there is a battery indicator on the app. Try to control yourself and don't use it while it's charging.
The Mechanics
This particular model comes with not one but two motors. One controls vibration while the other controls thrusting.
Both of these functions can be controlled independently of each other.
The vibration motor is an electric motor with an off-balanced weight to make it vibrate, very similar to the vibration mode in a cell phone only a little more intense.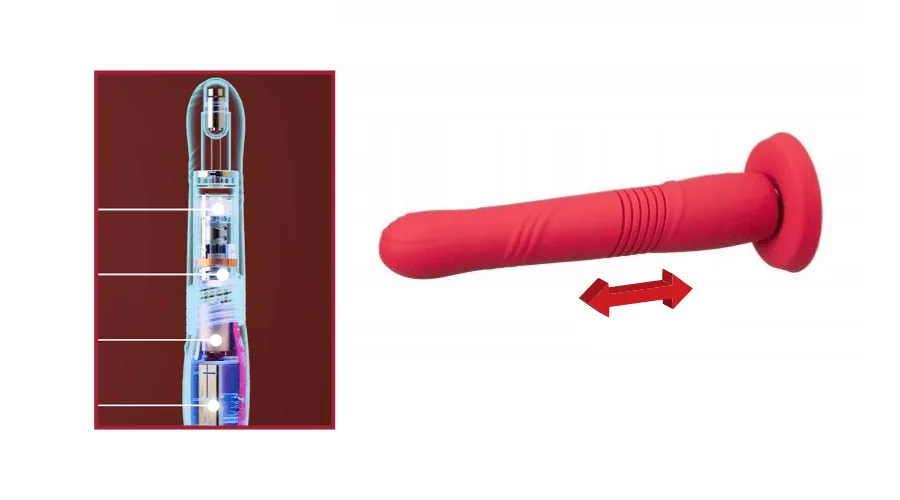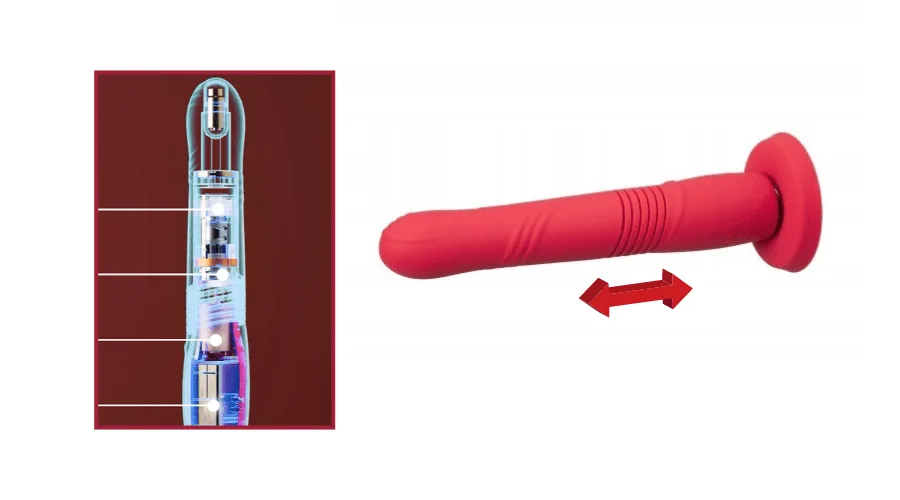 The thrusting mechanism uses a combination of solenoid coil and spring.
The speed and intensity can vary with the top speed being 140 strokes per minute with a maximum stroke length being 1.18 inches.
The strong suction cup is detachable and can be secured to any clean, dry, smooth surface.
The Software
The Lovense Remote app has a ton of great features including local control, long-distance control, video chat, syncing to music, in-app messaging, creating/sharing patterns, long-distance sex, syncing vibrations and much more!
You may also enjoy the free, dedicated app Lovense VibeMate in order to follow your favorite models and get notified when they go online.
Got a VR headset? Download the Media Player for a totally immersive experience.
Your Privacy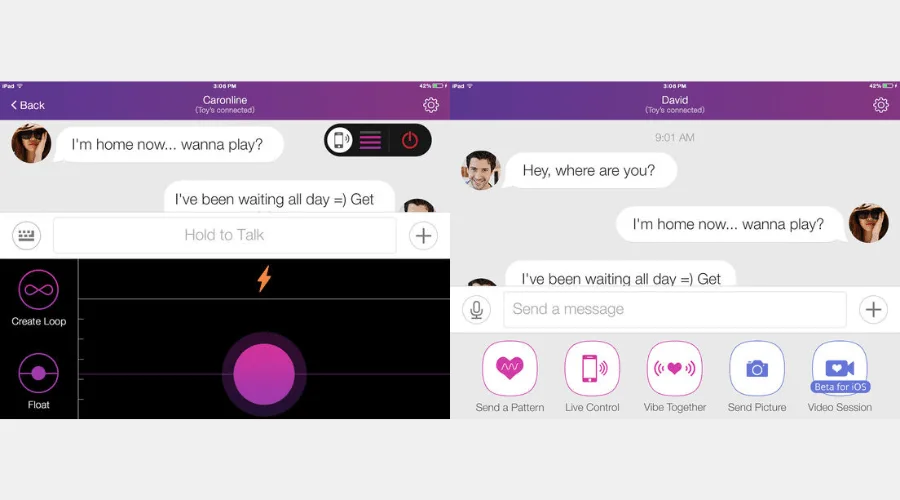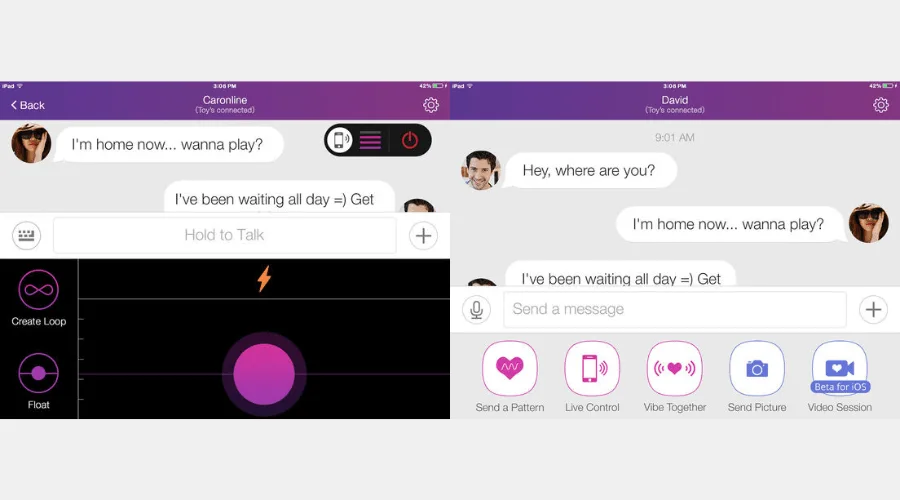 The Bluetooth app used to control the Lovense Gravity is a closed platform. The only way anyone can find your username is if you share it and they too have the app.
Your privacy is guaranteed. All forms of communication through this app are just you and your partner with end-to-end encryption.
They will never even pass through Lovense's servers. What's more, none of your data will ever be kept on the servers for longer than seven days.
If you feel that you have run into something that concerns security, you are encouraged to email security@hytto.hk immediately.
FAQs
Q: What sort of lube is best for Lovense Gravity?
A: Only water based lube should be used with this product, and lots of it!
Silicon and water-based lubricants are not at all recommended. Apply the lube to both the dildo and the orifice it's going into.
Q: How many levels does the Lovense Gravity have?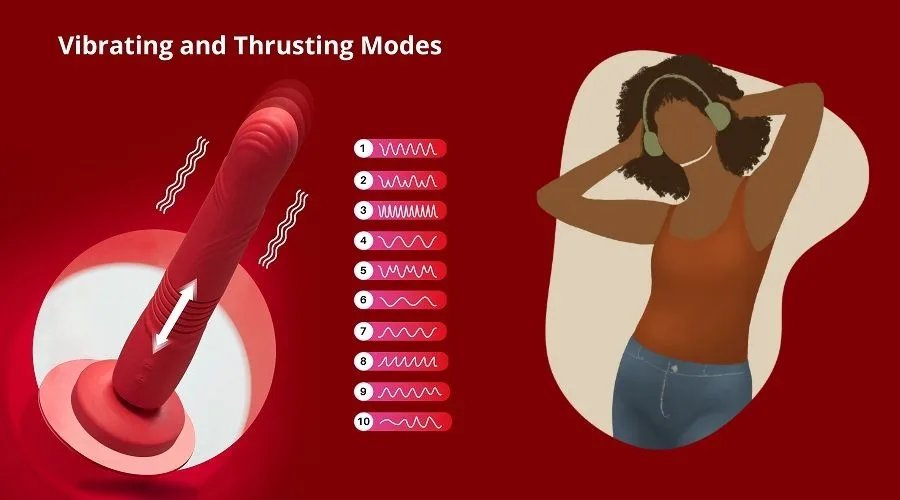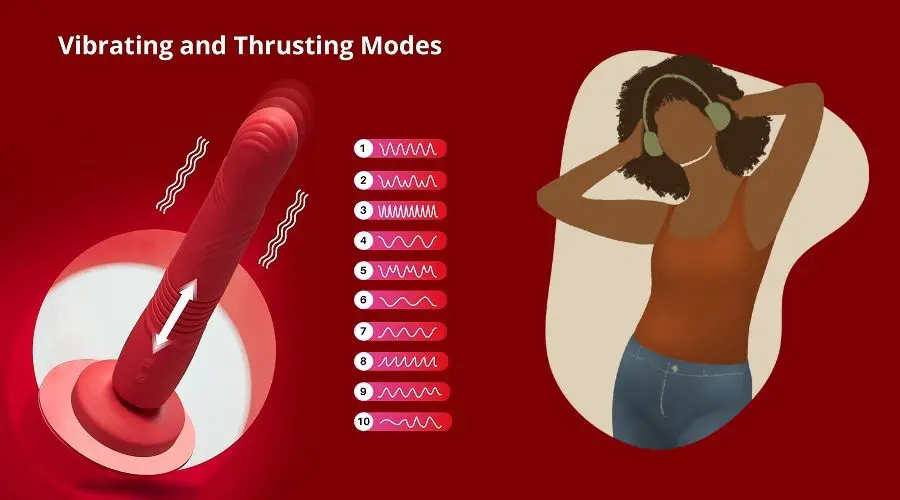 A: All in all, seven. There's the standard low, medium and high settings. There are also four pattern types described as "pulse", "wave", "fireworks" and "earthquake".
With the app, you can customize and save up to ten patterns. You can even sync it up with your favorite music!
Q: What devices are compatible with the Lovense Gravity app?
A: It can be downloaded to iPhone/iPad/iPod touch iOS 11.0 and later.
With a Bluetooth 4.0 enabled, it can connect with Mac and Android 5.0 and later. With the Lovense USB Bluetooth Adapter, it can connect to a Windows PC.
Q: What is the Lovense Gravity made out of?
A: It is body safe silicon coating stainless steel. It is not a silicon blend, which you are advised to avoid.
The exterior is silky smooth, but the body is solid enough for a good pounding. It does not contain phthalates or any other chemicals that may be harmful.
Q: How firm is it?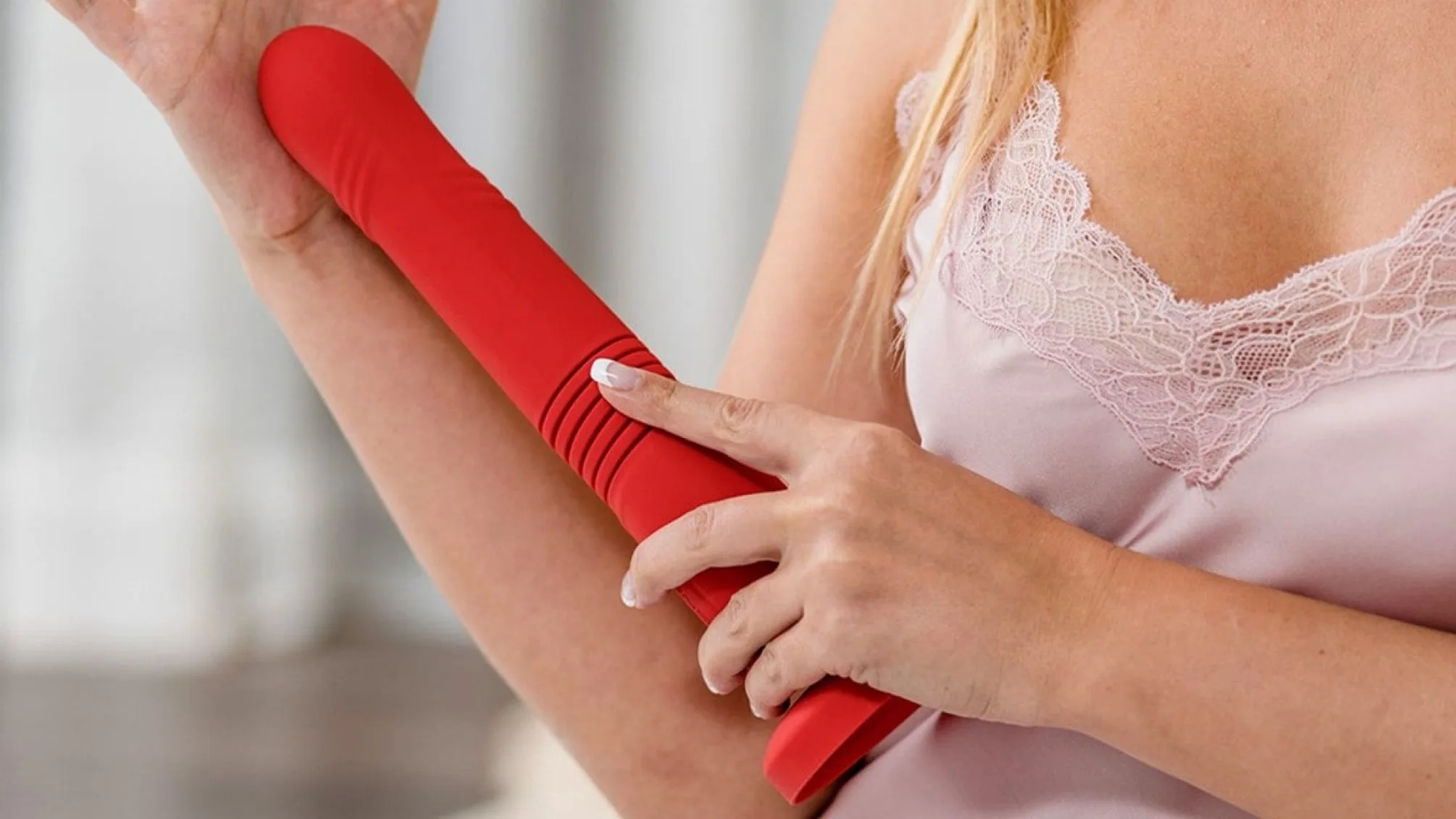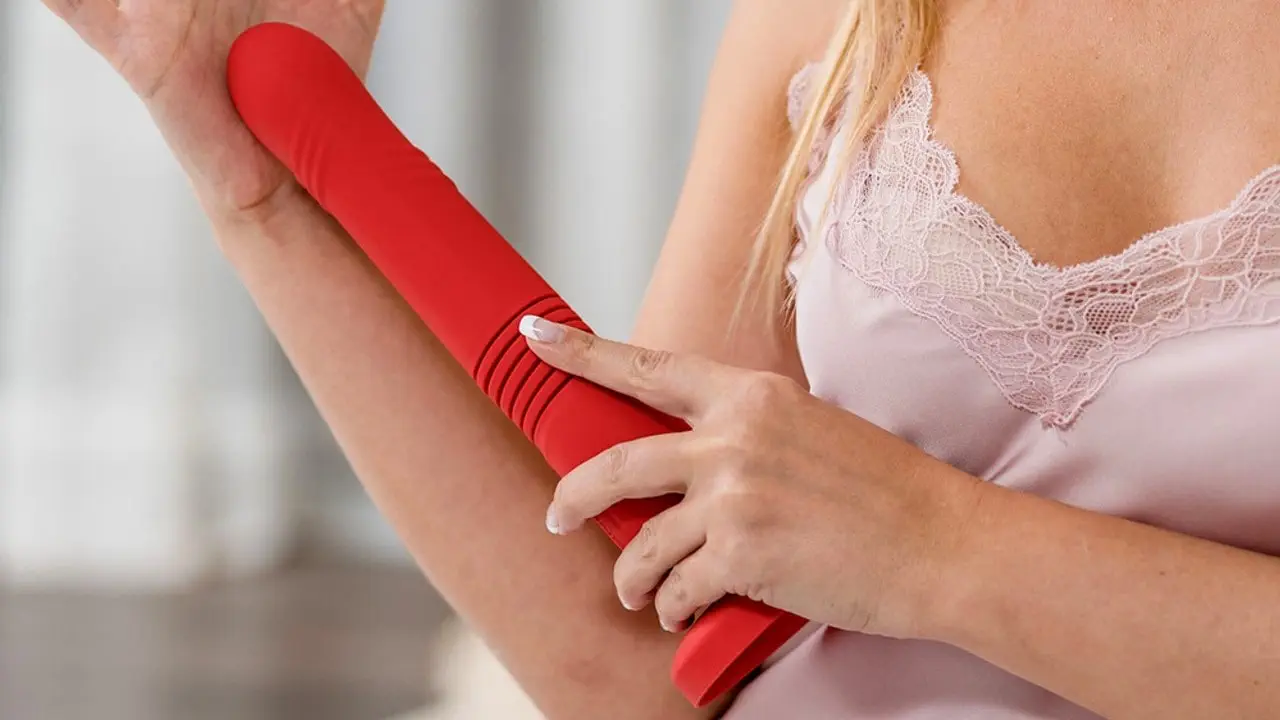 A: It looks like it bends slightly at the touch. It has a small bit of give but is by no means floppy.
It is very much like a natural penis in the erect state.
Q: Does it come with a warranty?
A: Lovense products come with a one-year warranty. Lovense will replace a product in this time period should it have a defect due to faulty workmanship or materials.
Q: What is the best way to maintain the Lovense Gravity?
A: Do not expose it to extreme temperatures whether freezing cold or blazing hot.
While it does need to be cleaned after each use, the Lovense Gravity should not be immersed and is not suited for water play.
The dildo section attached to the suction cup must be kept dry, so you might have to use something else to play with in the shower.
Q: Can the Lovense Gravity be used anally?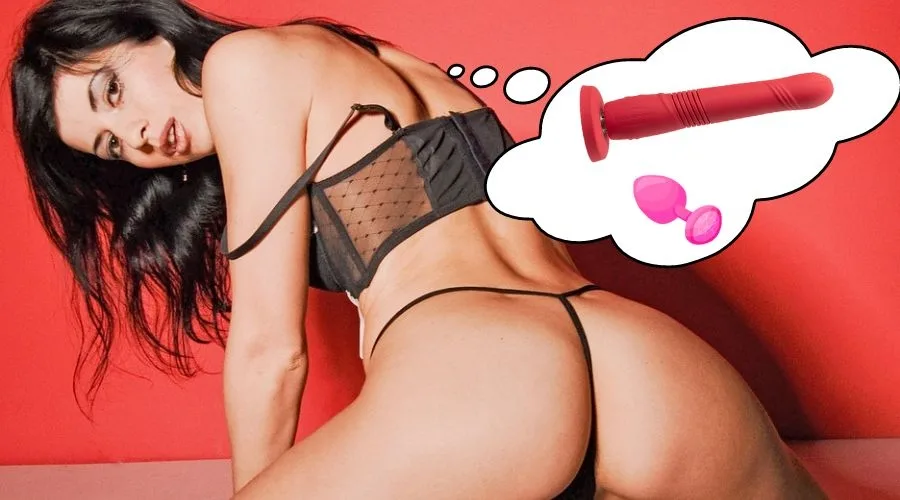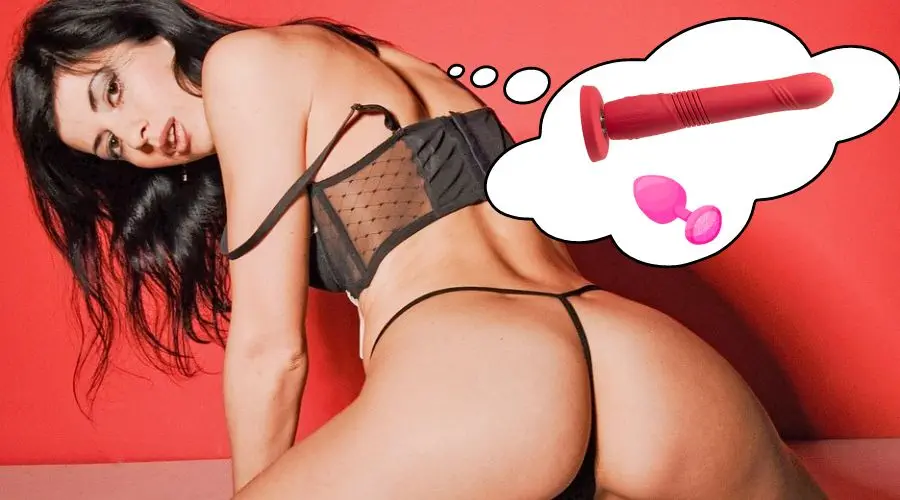 A: It is not advised. This toy was designed more for people who have vaginas.
If you like anal play or have a prostate that you like stimulated, you may want to try another product.
You should only use toys anally if they have a flared base or else can be removed easily and comfortably.
Q: Is the Lovense Gravity quiet?
A: The days of the noisy vibrator are long past. The Lovense Gravity is quiet. However, you might not be!
Q: I'm sold! Where can I get one of these?
A: Your local "adult entertainment" store might have them in stock. Do you prefer the anonymity of online shopping?
No problem at all. Lovense has products on Amazon, though this author had trouble specifically finding the Gravity. (It may be temporarily out of stock.)
If you have trouble finding it elsewhere, Lovense has an online store where the Gravity and other sex toys and accessories are for sale.
Lovense accepts all major credit and debit cards plus PayPal.
Q: Will my privacy be guaranteed if I buy online?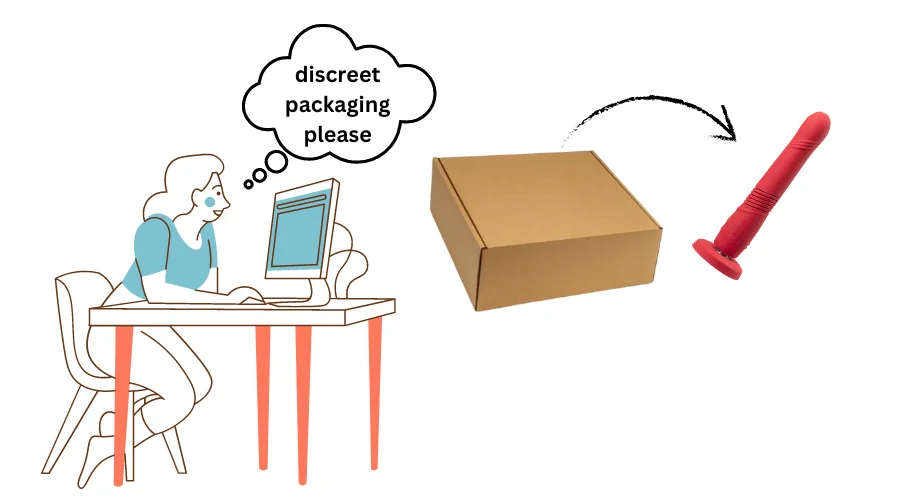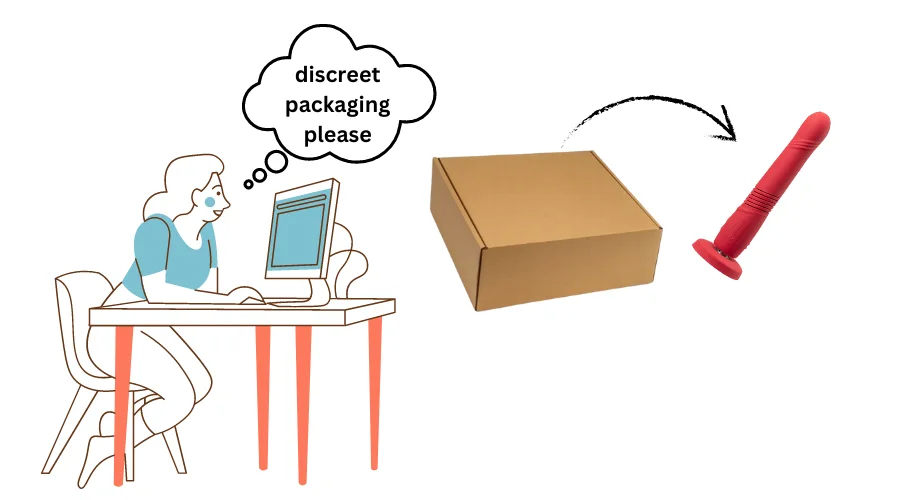 A: They are very discreet in their delivery. Your product will come in a brown box with no markings referring to Lovense, keeping your private life private.
In fact, it comes packed in two discrete packages, just in case the outer one gets damaged.
Pros
An innovative design. This is one of the few toys that can make thrusting strokes without manual stimulation.
Attractive form. The ridges are placed to thoroughly stimulate the G-spot.
An endless variety of choices. You can customize the speed, intensity and patterns to suit your desires.
Solid and strong vibrations and thrusts without being like a bull trying to get off. The vibration is powerful yet pleasant without making you feel hit with a wrecking ball.
The suction cup is optional. You can use it to stick to a surface (such as the wall or the floor or a mirror or a department store mannequin) to thrust against for fantasy fulfillment or remove it to use as a typical dildo.
A very versatile device for sexual pleasure. Solo play, couple play or even long-distance play are all possible.
Compatible with all major cam sites. If you make your living as a cam model, the Lovense Gravity will get the job done. Talk about a pleasure doing business!
The app is definitely one of the best features of this product. Not only can you use it to customize and control the speed and settings, you can give it to another person to bring on the element of surprise. Best of all, they can do it from anywhere in the world!
Cons
The insertable length is only 5.13 inches. The girth is a modest 1.46 inches. Size queens are going to have to look elsewhere.
Nothing that really stimulates the clit. This is for people who are more into penetration.
Only available in hot pink. Not a lot in the way of color selection.
Not waterproof. This is not for people who like to play with something in a bath, shower or pool.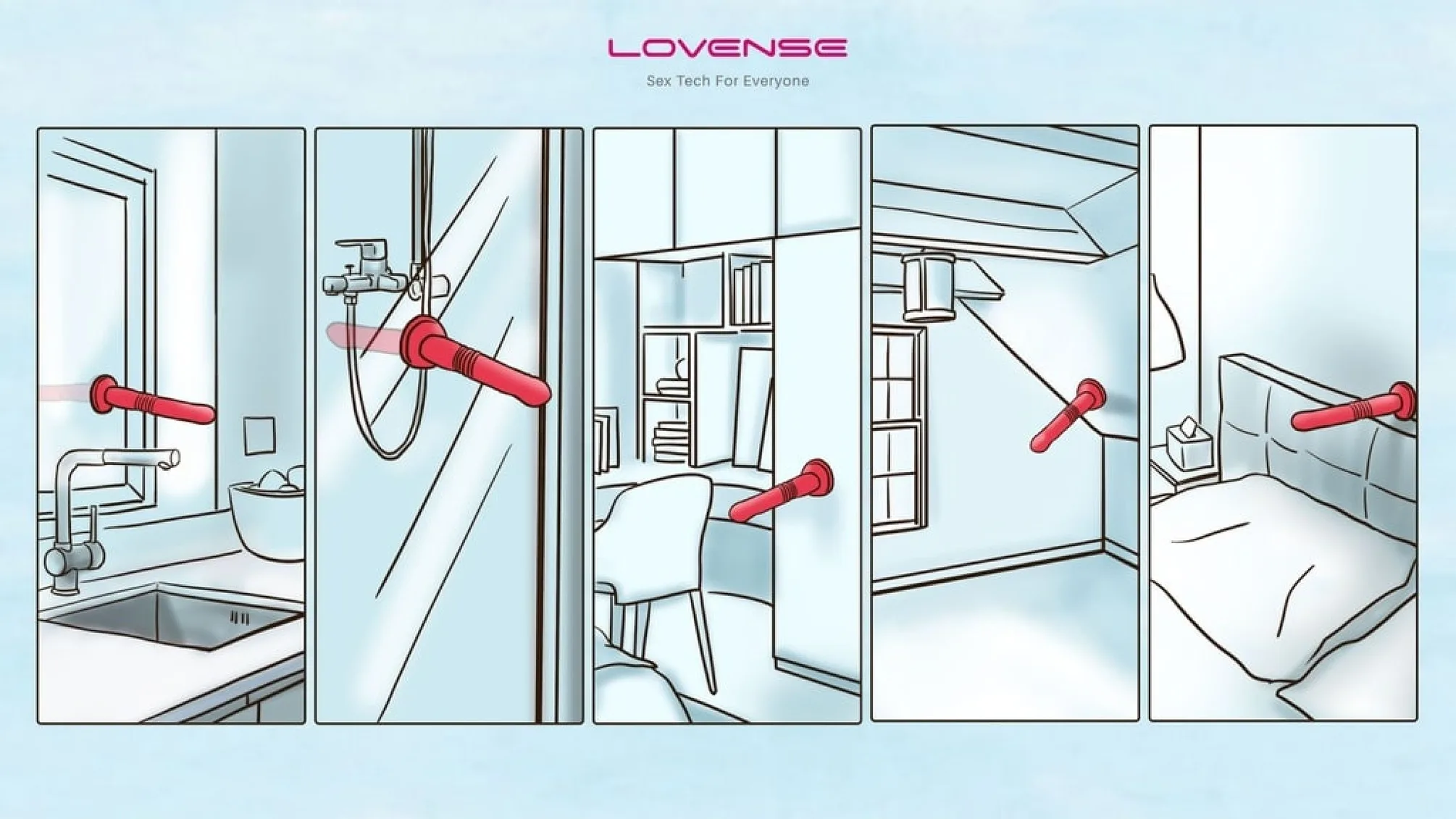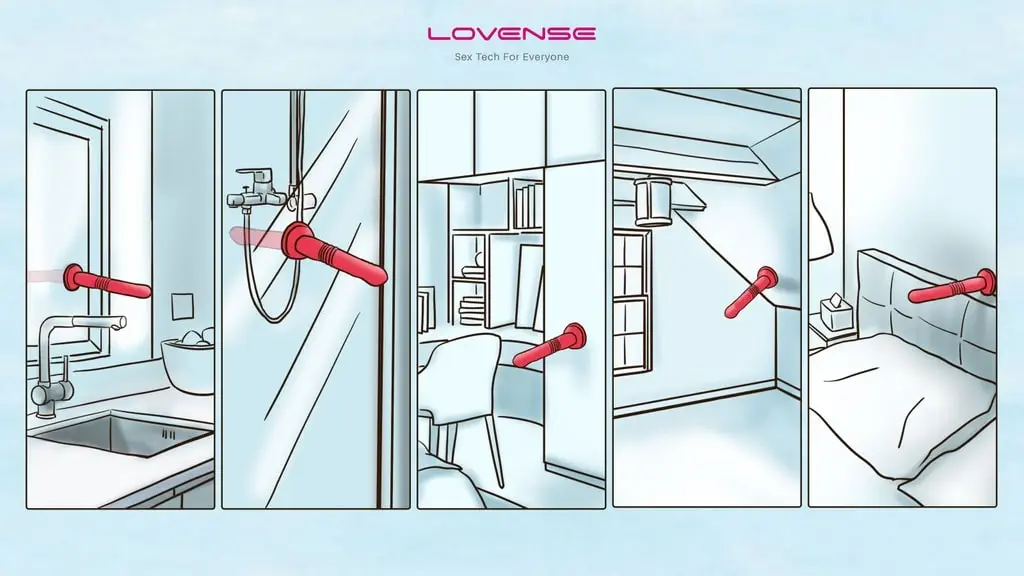 Verdict
The big selling point for the Lovense Gravity is the variety of ways it can be used.
You can use the preset settings to find out what you like and use the app to program it with a pattern of settings to set it to something that's just right for you.
The syncing to music is a unique feature.
While many people might associate sex toys with solo play, this can be used with a partner.
Dreaming for a threesome but have trouble finding that unicorn stallion? Gravity has your back. (Well, more preferably your front.)
Is your lover out of town? They can use the app to pleasure you no matter the distance.
It's not the biggest dildo on the market. It's no Chocolate Thunder, but you know what they say about the motion in the ocean.
As it's water-resistant rather than waterproof, that ocean is going to have to stay a metaphor.
However, whether you like the idea of a preset pleasure pattern customized by you or you prefer the element of surprise, the app for the Lovense Gravity will give you just what you want.
This is the premier dildo for people who like thrusting action along with vibration with a good amount of variety to spice things up.
If you like being penetrated hard and treated to a wild array of pulsations, this is the toy for you.
The sooner you get a Lovense Gravity, the sooner you can get your freak on!