The Flexer is Lovense's latest sex toy catering to women; it is a lightweight clitoral and G-spot vibrator that is small enough to be concealed in underwear.
One of the simplest ways for many women to achieve orgasm is by the "come-hither" motion, which the Lovense Flexer is shaped to provide.
The toy has a vibrating mode that zeroes in on your clit for more pleasure.
Main Features and Benefits
You can use the Lovense fingering sex toy from anywhere in the world thanks to its app capabilities and waterproof construction. Here are a few main features.
Internal Vibrating Motors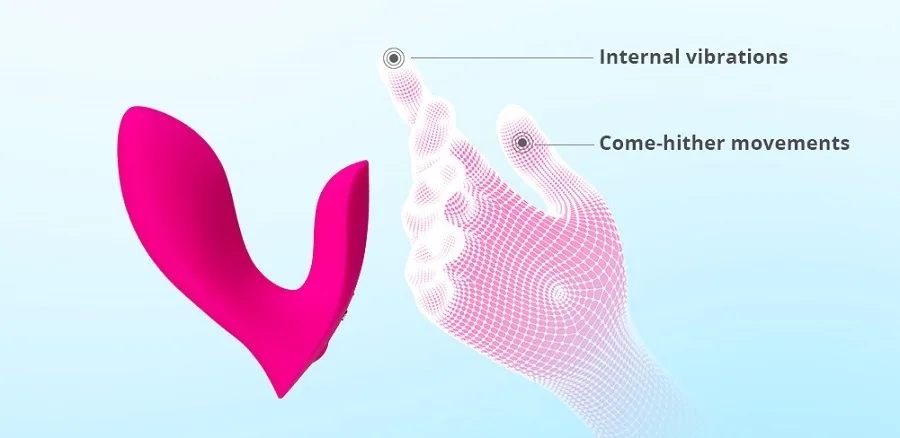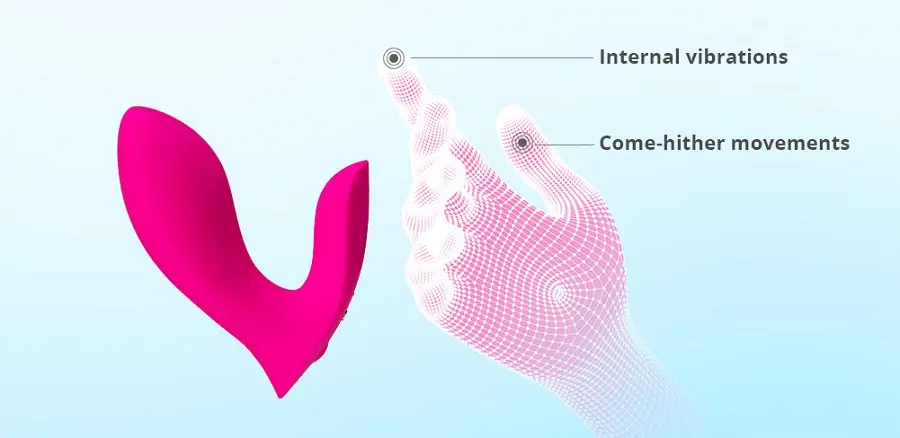 The Flexer has three internal vibrating motors, allowing you to select from three fixed intensities and up to 10 varying patterns of intense vibrations.
And now, with the Lovense app, you and your lover can control the Lovense vibrator with your fingers, opening up a whole new realm of possibilities!
This toy not only has a strong motor for intense vaginal and clitoral stimulation, but it is also remote controlled, allowing all functions to be controlled from a distance.
Designed to Be Worn Under Clothing
The Flexer is an ingenious wearable sex toy created by Lovense; it can be hidden discreetly under clothing. Be careful at business meetings, though.
Fully Waterproof
The Lovense Flexer is completely water-resistant, which is an absolute necessity taking into consideration that it is intended for internal use and environments that might accumulate moisture.
Because stimulation of the G-spot commonly results in liquid for certain women, you should know that you can confidently let yourself go and enjoy the experience.
Playing in the shower or the bath is another excellent alternative usage for the Flexer; you won't need to worry about electronic shutdown.
Multi-Level Motors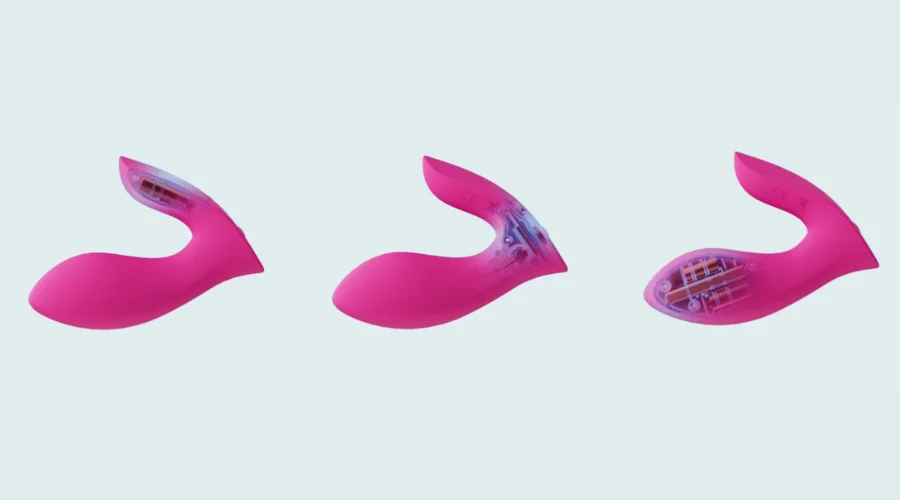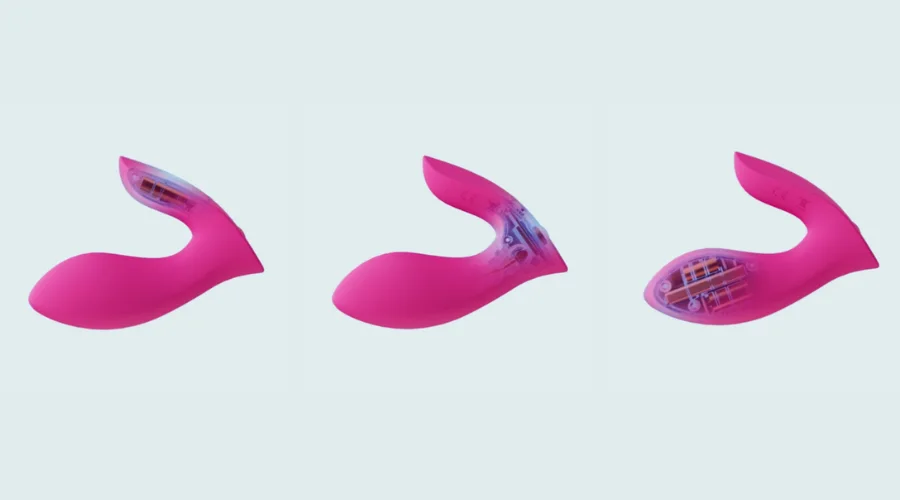 G-spot, clitoris vibrations, and come-here movements are all powered by their own separate, unique motors in the Lovense Flexer.
The user can tailor the level of stimulation to their specific preferences with this feature. The Flexer's motor button allows you to select one of seven modes.
Lightweight
One of the lighter sexual toys that I have tried is the Lovense Flexer, which comes in at a weight of less than 3.5 ounces.
The manufacturer has done an excellent job of producing a strong toy that is not burdensome in any way, which is especially important if you intend to carry it around with you for a lengthy period of time.
Vibration Patterns
You have limitless customization choices with the Flexer thanks to its software, which enables you to adjust the vibration power and rhythm of the device.
The usual settings allow for a maximum of ten patterns and three constant volume levels.
App-Controlled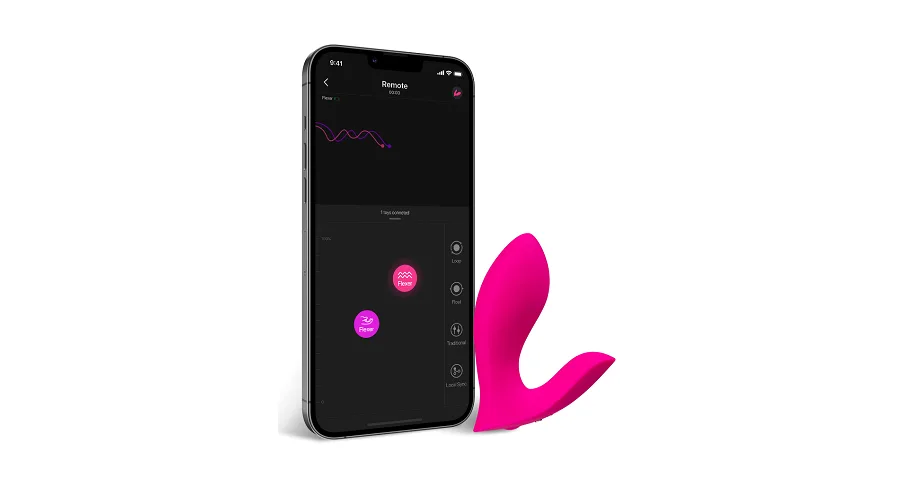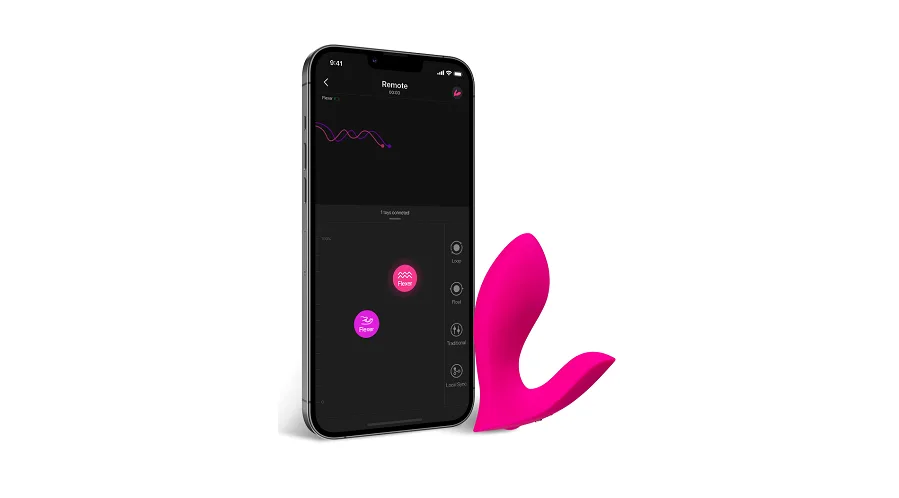 The Lovense Remote App has been available for a number of years, and a great deal of the Lovense erogenous zone toys may be managed through its intuitive interface.
This app compatibility will let you or anyone else you wish to take command of your Flexer and, in consequence, seize command of your orgasms anytime they get the need.
You have your choice between three constant settings and up to 10 different patterns of tingling vibrations that will send your toes curling.
The Lovense Remote App makes it incredibly simple to connect your Flexer to the app. Simply turn on the toy, and then go into the app and click "Add New Toy."
The Lovense Remote App is packed with a variety of useful features, including the following:
The Flexer demonstrates the inventiveness of the Remote App that Lovense developed.
You can control how the Flexer responds with only two fingers using the Remote function, which works in conjunction with the toy.
Even if your spouse is on the other side of the nation, you can still replicate the real-life come-hither action while the Lovense toy is inside thanks to this great feature.
Other common features, such as Loop and Float, are included in the Remote function, in addition to the conventional slider control.
The My Patterns Option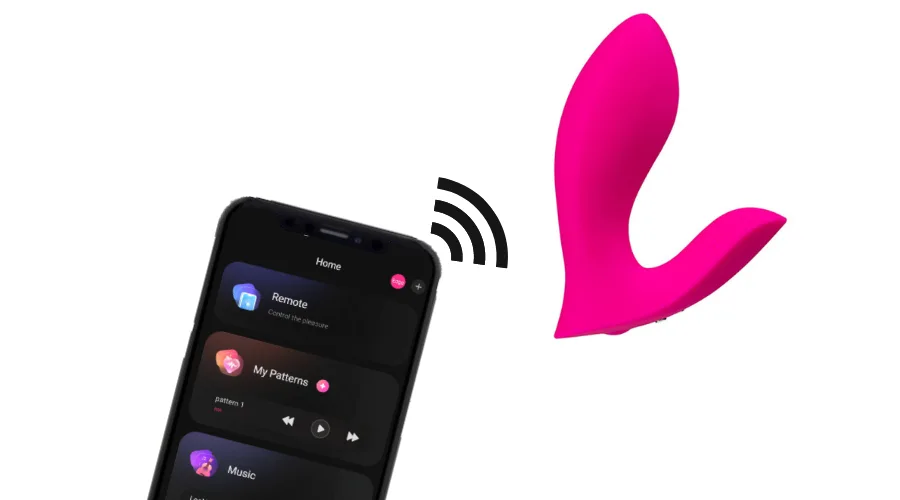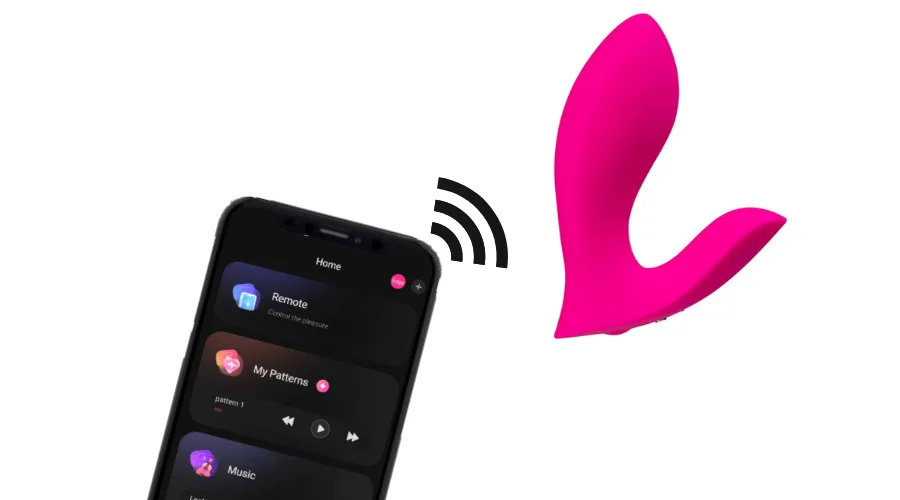 Using the My Patterns option, you may take control of your own orgasmic experience.
This ingenious function gives you the ability to generate a limitless number of vibration patterns, which you can then save for later use and pleasure.
Pulse, Wave, Fireworks, and Earthquake modes are all present, and you're able to customize their hitting patterns to sound exactly how you want them to, complete with exciting build-ups, peaks, and spectacular finale patterns.
Spotify severed connections with a large number of third-party apps that were exploiting their music for entertainment purposes (like syncing with sex toys).
With regret, we must inform you that the Lovense Remote App no longer supports the synchronizing of music.
We may hopefully look forward to its return at some point in the future, which will make it feasible for us to experience the bass in locations that were previously thought to be impossible.
How Does the Lovense Flexer Work?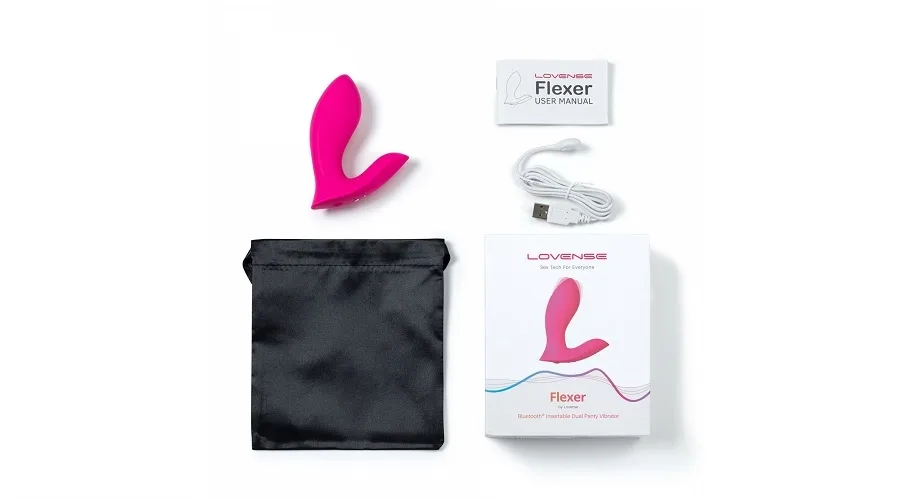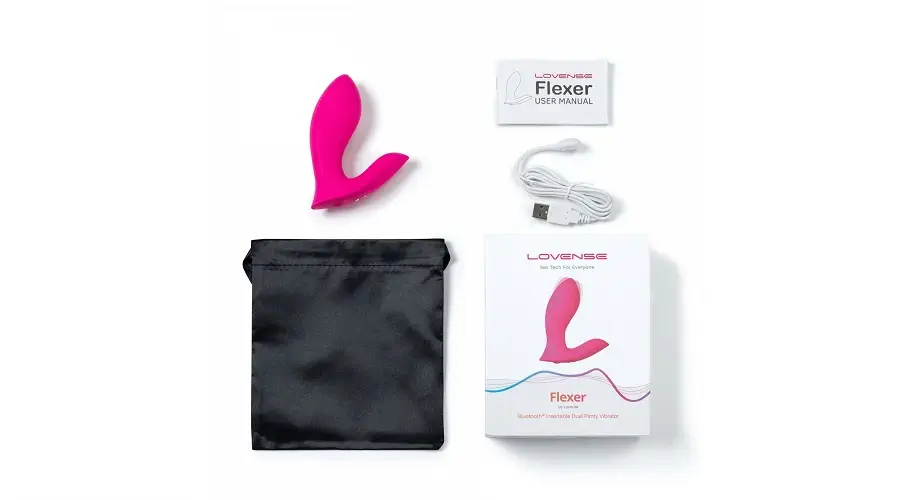 The Lovense Flexer is straightforward to operate. Once you've opened the package, here are a few steps to take:
Allow it to charge for one hour.
Once charged, it should be washed in some hot soapy water or put through the toy cleaner.
After rinsing, pat the item dry.
Before inserting, make sure you've used a large amount of water-based lubrication.
Operating by Hand
Once you have carefully inserted the Flexer, switch it on by depressing and pressing the on/off switch for three seconds.
When turned on, the underwear toy will give off a vibrating signal. Additionally, you can switch off the toy by holding down the button for three seconds.
Tap the on/off button then to cycle through the seven different rumbly vibration settings that come as standard.
Operating With the App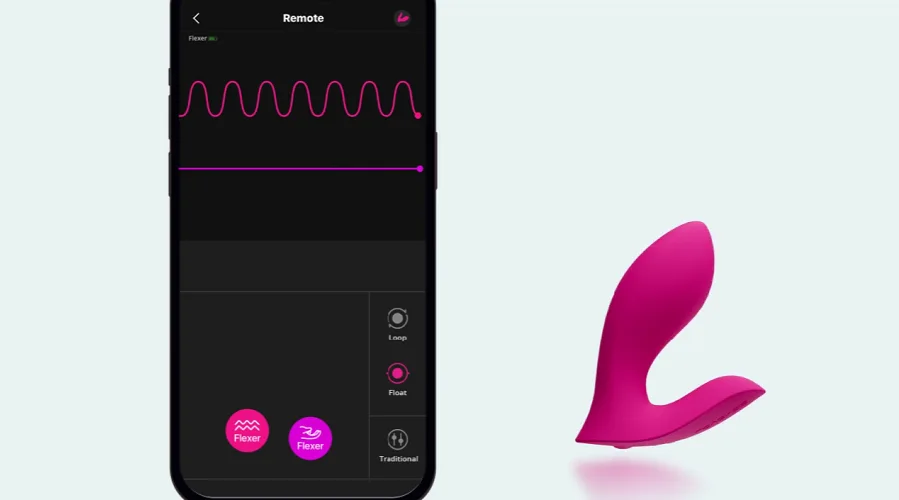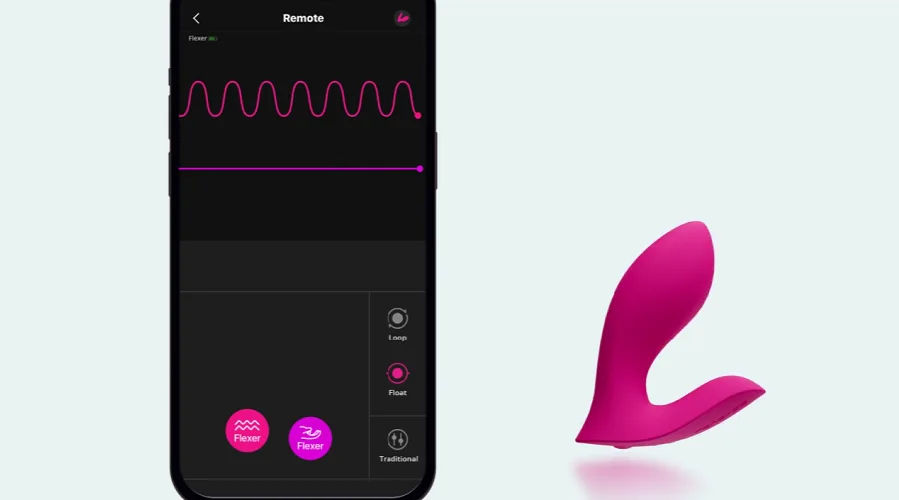 The Lovense Remote app is a well-designed piece of software that is compatible with the majority of the Lovense sex toy collection.
The toy goes to a new level when synced with the Lovense Remote, which lets you have individual controls for each of the toy's three motors independently, as described above.
Frequently Asked Questions
How does shipping work?
Shipping procedures might vary greatly from region to region.
When you choose your nation during the checkout process, you will be presented with additional information regarding shipment.
Lovense is unable to select the shipping company that will be responsible for the final delivery, as their shipment partner does not provide them that option.
Please bear in mind that they use a variety of couriers while placing your order in light of this information.
Because Lovense respects the confidentiality of your information, they will always ship in a stealthy manner.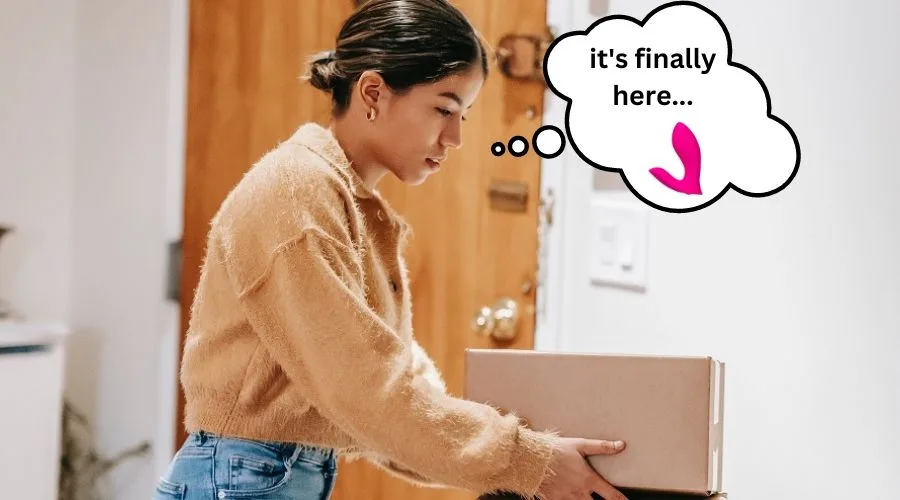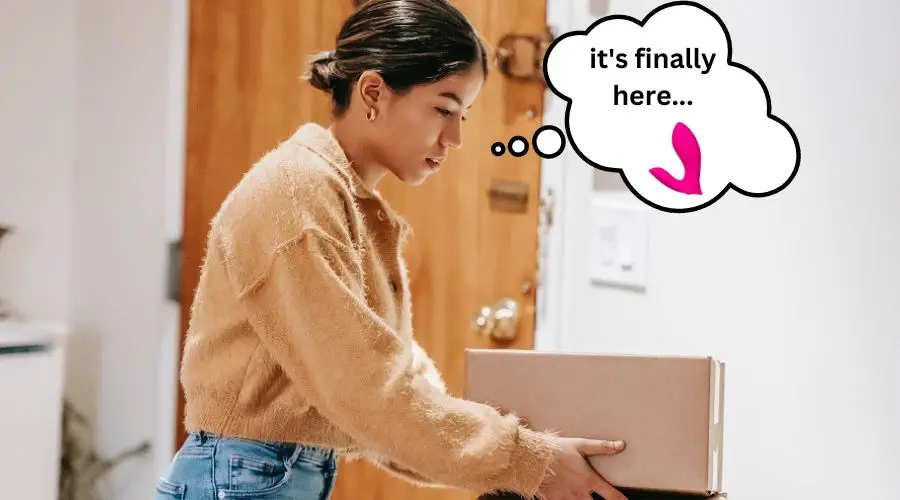 The exterior of the box will be a plain brown box, and it will not bear any markings that are associated with our business.
A second, more covert box ought to be positioned within the primary container. The item in question can be found within that box.
You will be presented with a list of the countries to which Lovense ships when you go to complete your purchase.
If the country in which you wish to have your order shipped is not on the list, this indicates that we are unable to ship to that country owing to lengthy shipping times, high shipping costs, or problems with local customs.
After you have successfully logged in, navigate to the "My Account" section located on the upper right-hand side of Lovense's website.
You will be able to check the current status of your order by using this dashboard.
What about privacy?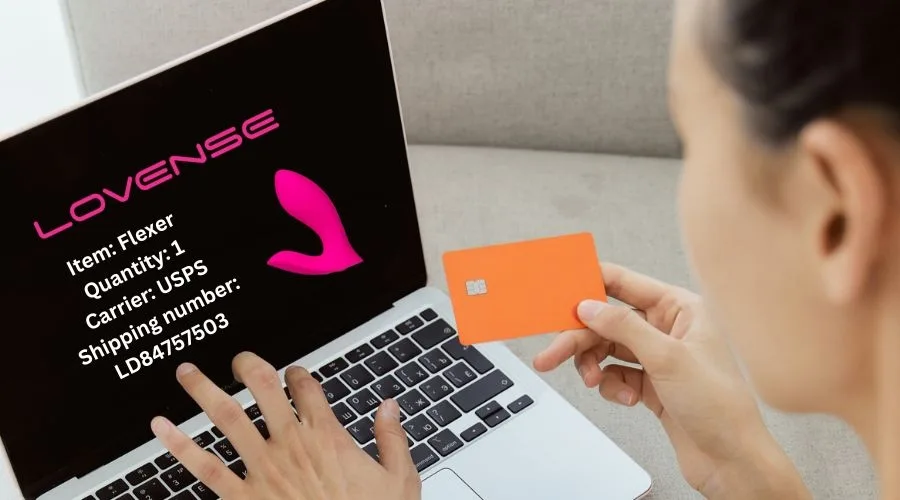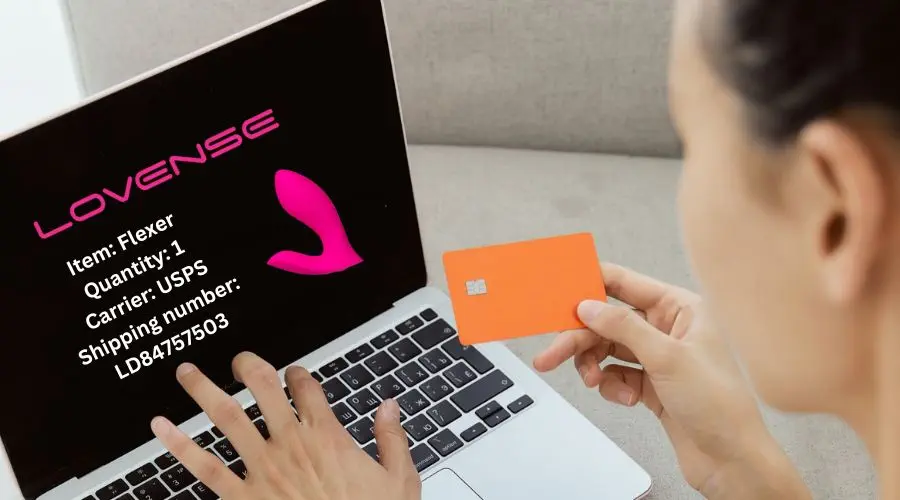 Lovense is committed to protecting your privacy and doing everything in their power to make your purchase as unnoticeable as possible.
A random code will be appended to the charge that is made on your payment method after it has been processed.
However, it's important to note that only a select few processors necessitate the use of a website in conjunction with the order.
There are no identifying signs or information printed on the exterior of the shipment box.
Does Lovense offer a warranty on the Flexer?
All of Lovense's toys do, in fact, come with a one-year warranty. The operating parts of the sex toy that are important to its operation are covered under the warranted guarantee.
This guarantee does not encompass cosmetic decline that is caused by normal wear and tear or damage that is caused by accident, misuse, or neglect.
Neither does it cover damage that is caused by fair due to wear. The warranty on the sex toy is invalid if any attempt is made to break it open or disassemble it.
In order to redeem the warranty, you will need to give details regarding the order, specific account details, and proof of the problem (or you will need to return the equipment to Lovense).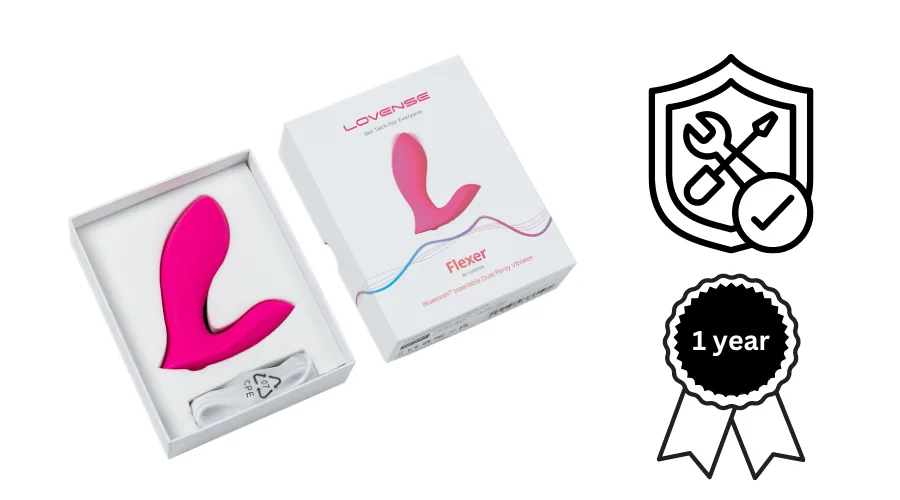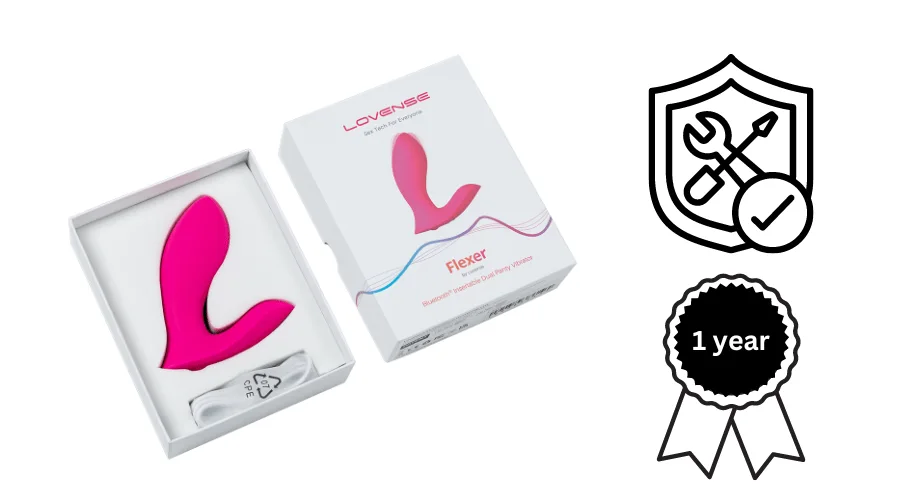 Pros and Cons
Pros
The Flexer is neither heavy nor cumbersome in size, and is discrete.
It's a vibrator that can be worn for use in public play.
It can be controlled using an app, making it ideal for long-distance play.
It has a motor that is both long-lasting and strong.
Cons
It's a bit on the expensive side.
It's possible that not all ladies who use the Flexer will feel it at the G-spot.
It can be a little loud, but depending on where you are and which setting you select, this may not be a problem for you at all.
Overall review
The Flexer is great as a wearable toy that provides G-spot stimulation and is discrete yet fun.
It waves back-and-forth about a quarter of an inch, and is not as strong or flexible as a human finger.
Some people might want a stronger vibration and range of motion, but for many, this will be perfect.
Sitting on the Flexer might limit its range of motion even more for some, so you shouldn't expect a mind-blowing private orgasm during your next quarterly sales meeting (which probably wouldn't work out too well, anyway).
The Flexer is not a truly hard-core thruster sex toy in any sense. Its movement is not at all meant to imitate human movement, if that's what you're looking for.
If you are looking for a serious G-spot massage, a life-cast, G-spot dildo would be better than the Flexer, although the Flexer is still a far superior product to most.
Because it is so small and has such a discrete design, it is an excellent choice for people who enjoy playing outside because it is basically impossible for it to fall out.
It's great for couples who are looking for a way to tease each other in public without drawing attention to themselves.
The Flexer is a perfect, discrete toy with G-spot stimulation and app-controllable motions that make outside play fun and exciting, and it's a durable and waterproof product by a reputable producer that provides significant enjoyment.
Visit this site to learn more!