Lovense has come out with another brand new product, this time for women though. It is called Domi.
Domi is a super powerful, mini vibrator, sort of like a magic wand that can easily cause your vagina muscles to twitch and retract powerfully, thereby capable of giving you super intense, ejaculating orgasms.
Female orgasm, throughout the ages, has always required considerable foreplay and Domi is an exemplary product that aims to reduce a lot of hand work for stimulating your genitals.
>> Click here to learn more or to order your Lovense Domi <<
Specifications of Lovense Domi
Although, Domi is 9.2-inch long, yet it is sleeker than most of the similar toys on the market. It has a tapered end which helps to grip it easily.
The head of this lovely masturbating device is bulbous and is made from Silicone while the rest of the body is made from ABS Plastic.
The head is supported by the Reinforced neck which allows you to apply the perfect amount of pressure on your clit (or inside the vagina) without any worries.
There is a sort of ring located below the head which blinks. The speed of the blinking depends on the speed at which Domi is running.
The USB recharge provides a full charge just within 90 minutes only. The total time duration of its working is nearly 90 minutes as well which is enough to achieve plenty of earth-shaking orgasms.
The overall look of Lovense Domi is quite similar to that of a microphone which is why it looks pretty much like anything other than a typical sex toy.
This helps to keep it discreet especially if there are lots of people in your house who are not like-minded.
How Does It Work?
A small recharge plug-in port is located at the base of Domi. One end of the recharge wire goes into this port while the other end is made up of the USB port.
The device can be used for solo as well as for long distance uses through the dedicated Lovense app.
Lovense tried to incorporate a unique idea into Domi in the form of the lighting ring. Although the idea may seem good, the effect can dilute your overall experience. Except if you're a cam model. Here is why.
First of all, the lights on the ring can only be turned off through a smart app which is a bit annoying. I don't know why Lovense did not provide a simple button for turning the lights off.
On top of that, the lights are way too bright which many people will find unpleasant. Apart from that, the operation buttons are too easy to change even when you don't want to.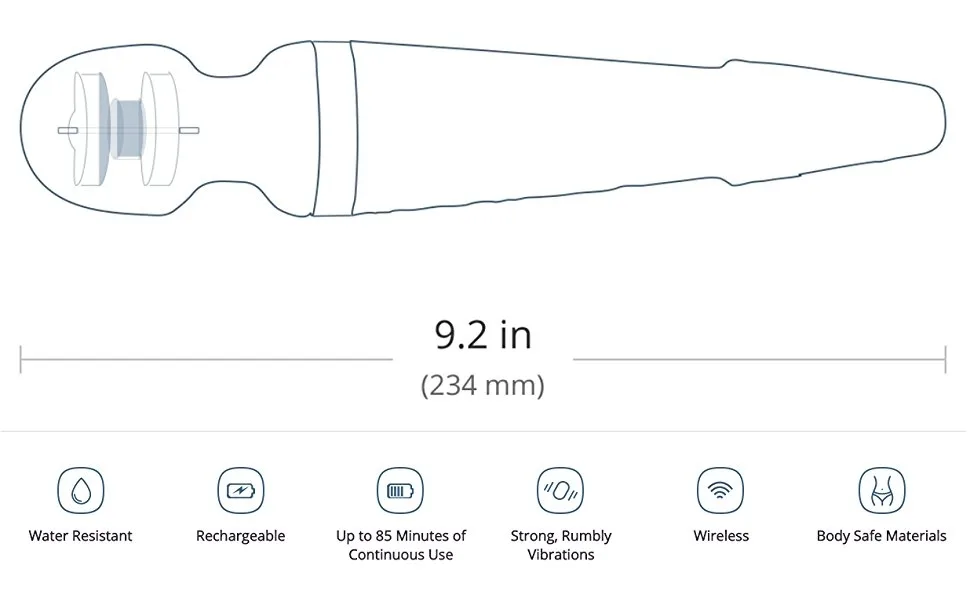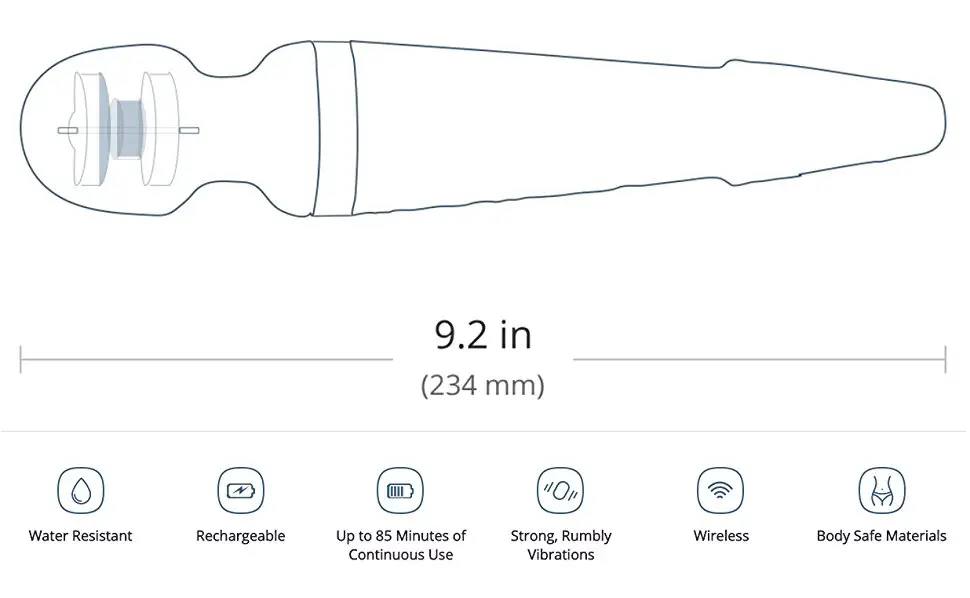 How Good is it?
Now comes the vibrating effect. Domi has 3 levels of vibration.
On the first level, the vibrations are pretty lame and rarely capable of bringing you to orgasm.
But these changes with the second level where you can get off instantly within a matter of few minutes.
Combine it with the soft, sturdy and bulbous texture of the head, you will shiver with full-body orgasms. So good job done by Lovense.
The third level is pretty intense and is only for the perverts out there (;D). Though, I can assure that most women will get completely satisfied with the second level vibration.
The rotating dual head technology is responsible for giving those strong vibrations.
You can easily pair up the Domi with the Lovense Remote App. First, you need to enable your Bluetooth and then simply click on "+" in the toys section (inside the app).
Lovense is now also providing options for connecting it with Windows. However, this will require an additional Bluetooth Adapter which costs around 5 USD (only when it is brought along with any Lovense Toy).
On buying it separately, it costs around 12 USD which is a bit uncool honestly. The Bluetooth Adapter can support up to 5 simultaneous connections.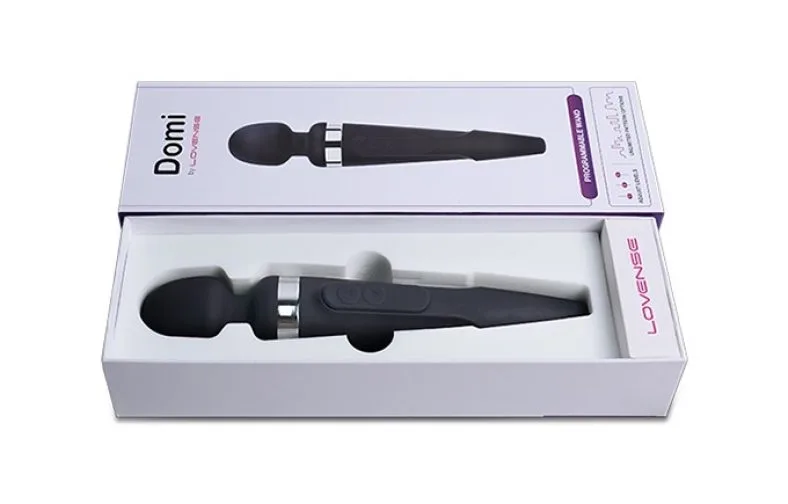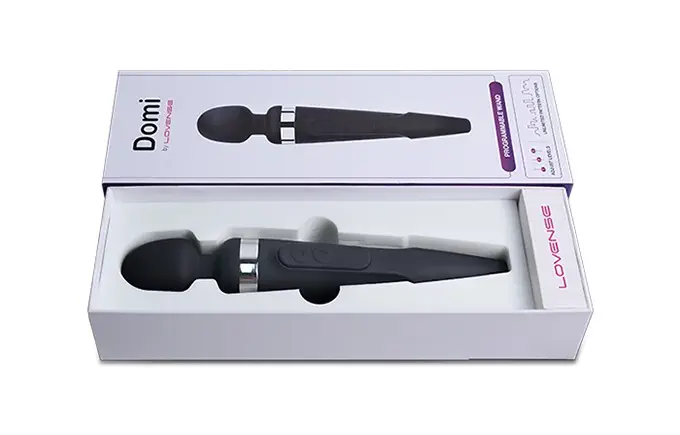 Pros of Lovense Domi
The product is elegant looking. It is of sufficient size to get the job done. Neither too big nor too small.
It looks absolutely discreet in plain sight and is highly portable due to its size
The vibrations are pretty intense
The reinforced neck makes it easy to apply pressure to the sensitive parts like the clit
USB recharge, can work without batteries for 90 minutes
Can be used for Long Distance Relationships through the smart app
Domi doesn't overheat like some of the other sex toys available in the market
There are 10 preset patterns for vibration, and you can create unlimited patterns of your choice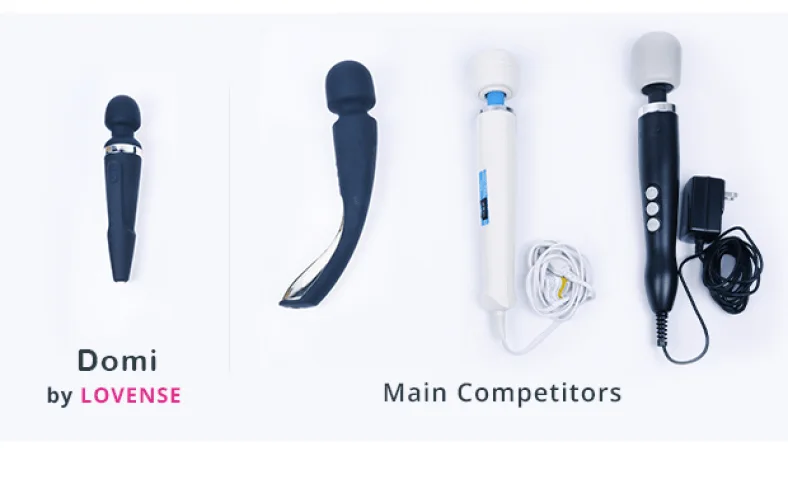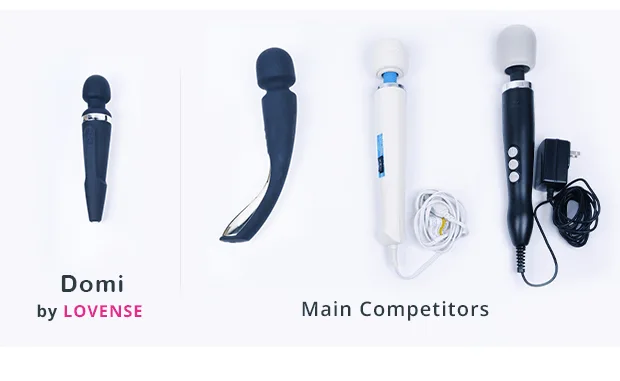 Cons of Lovense Domi
There are a few cons of Domi which should have been avoided easily by Lovense.
Turning the lights off: Although the lights might make it look a bit fancy, they are way too bright. I mean seriously, who is capable of getting a squirting orgasm (especially in the dark) when these lights are blazing into your eyes. And the biggest disappointment is that there is no button for turning the lights off except with an app. Don't know why Lovense made it that way but there should have been a button to turn off the lights.
Button to vary the vibrating speed: Don't get me wrong. The vibrations are really good to bring an orgasm. But there should have been a knob (sort of like a dial) instead which would allow you to vary vibrations with micro-increments.
The plug-in jack is not waterproof: What's the point of making the whole thing splashproof when the recharge plug-in port is left naked. This makes it cautious to use this device in the bathroom when you are immersed in water (highly recommended you DO NOT use it in wet conditions). A simple plastic cap to cover the charging port would have provided a waterproofing effect.
The Final Verdict
Despite its major flaws like that of lighting ring, inability to turn off light through an app, Domi is capable of producing some mind-blowing orgasms which will rock your entire nervous system.
The vibrations are damn good even to neglect the flaws of this product.
If your man is not able to pump you hard enough for a squirting orgasm every single day of the year, then Domi is for you. It is lightweight, compact and can be used without any batteries for a sufficient amount of time on a single recharge.
Hopefully, Lovense will correct all the flaws in the updated model which will increase its appeal even more.